WOOD ICON FESTIVAL, October 2019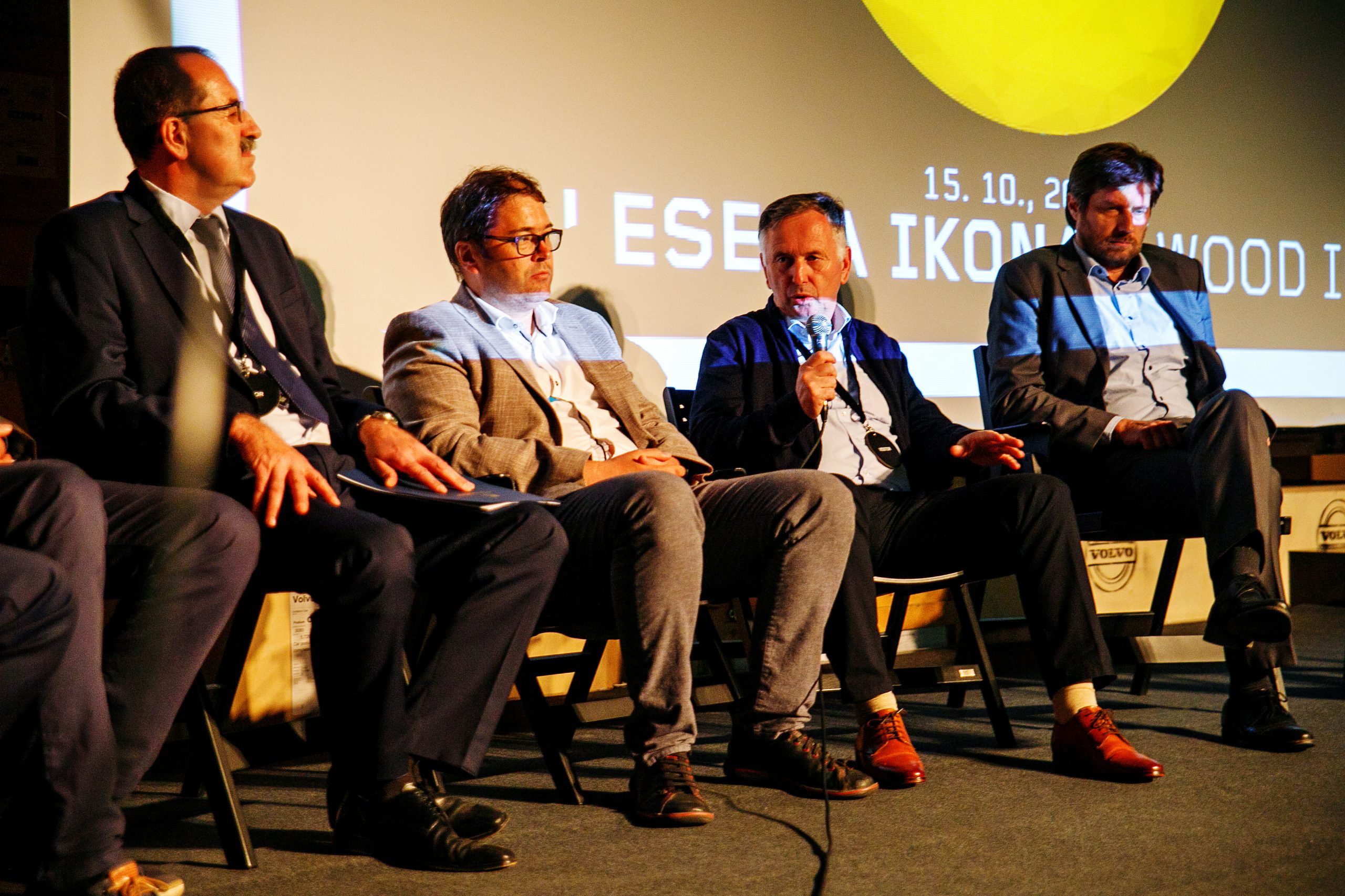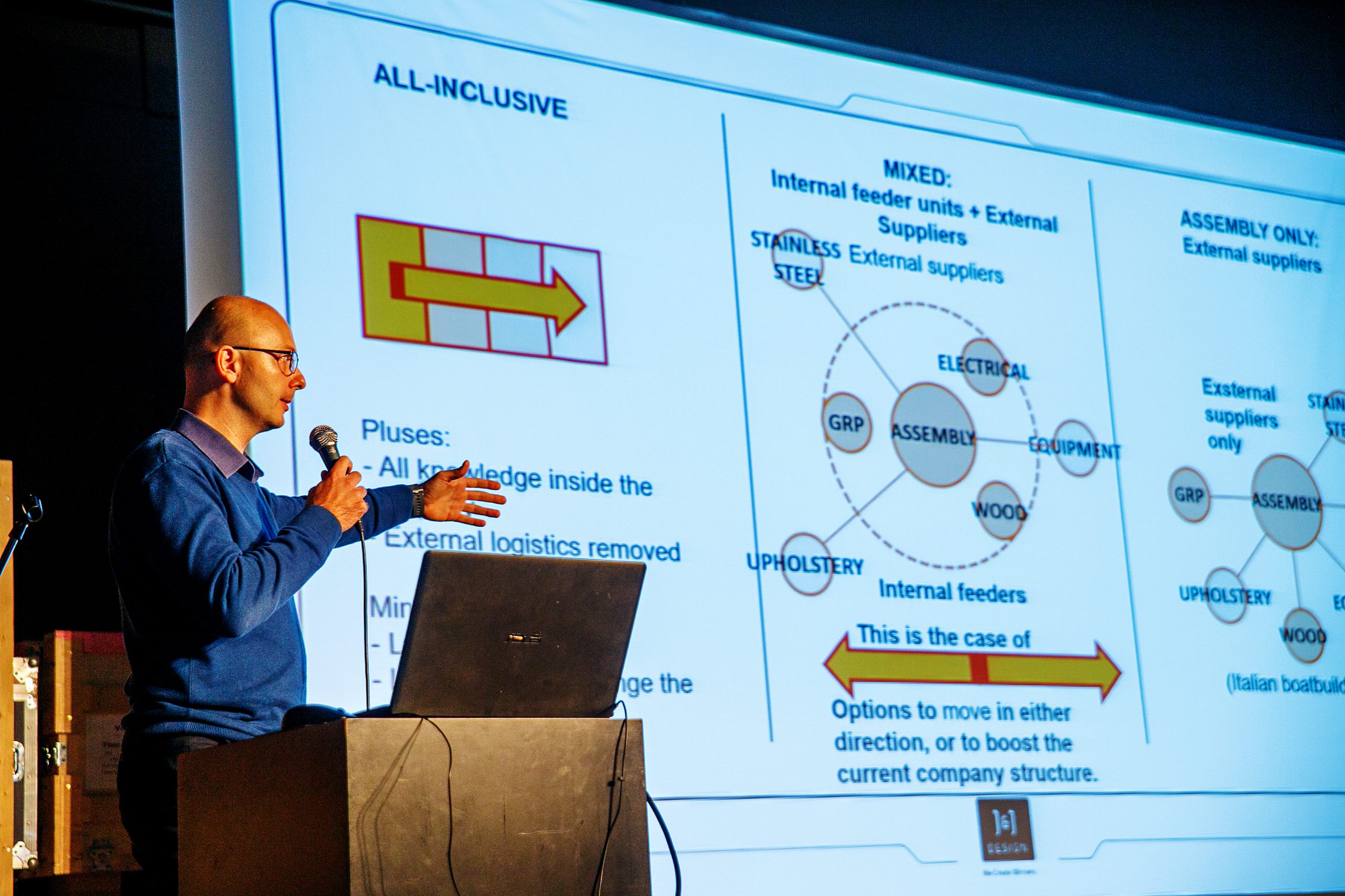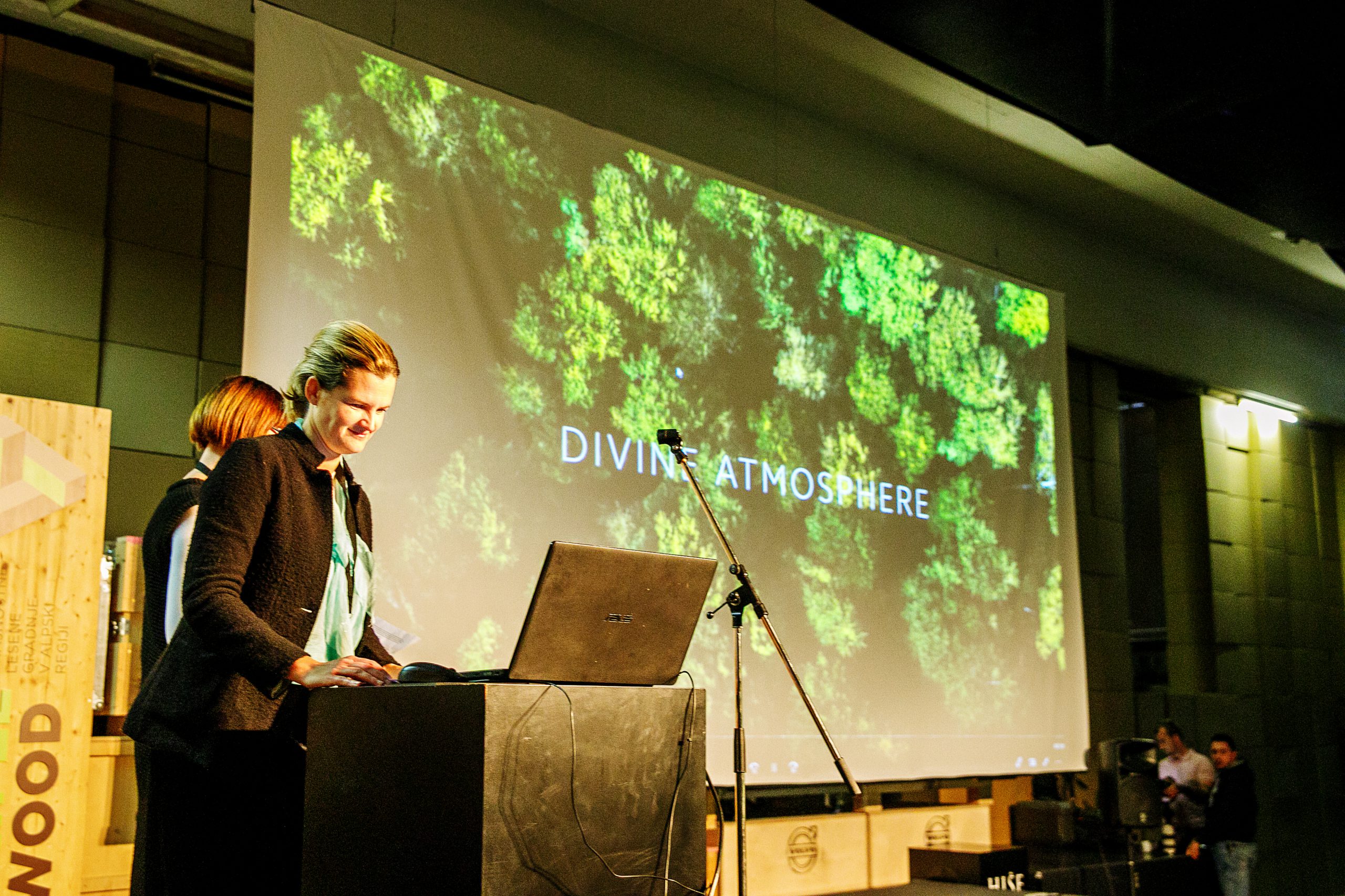 Lectures
DEVELOPMENT PROJECTS (INTEGRATION, COMPLEXITY, ACROSS SECTOR APPROACHES)
Welcome Speech, Damjan Stanonik, State Secretary, Ministry of Agriculture, Forestry and Food, Slovenia
Prof. dr. Miha Humar: SRIP – Smart building and home with wood chain
Bogdan Božac, Project Demo DOM24h
WOOD NICHES (FLEXIBILITY UNIQUENESS, MAXIMUM SERVICE)
Wooden houses: Wood buildings from Alpine space:
Martin Mutschlechner, Stadt: Labor – Architekten, Innsbruck, Austria
Arch. DI Karlheinz Boiger, Hohensinn Architektur ZT GmbH, Austria
Christina Thum, TRIPLE WOOD »Sustainable wood building culture in the EUSALP Region«
Nautical interiors:
Tim Kos, Mizarstvo Kos Bojan, Slovenia
Danijel Mihajlovič, J & J Design, Slovenia
Hotel interiors:
Andrej Jerina, Kolpa-Invest d.o.o.
Design furniture:
Vedrana Škalić, Nunc, Croatia
WOOD POLITICS AND STRATEGIES (ALPINE REGION VS. SEE REGION)
Wood politics and strategies:
Christina Thum, Ministry of economic affairs, labor and housing Baden-Württemberg, Germany
Višnja Košćak, Holzcluster Steiermark, Austria
Marijan Kavran, Croatian Wood Cluster, Croatia
Round table: Wood politics and strategies in Slovenia – Challenges and opportunities
Damjan Stanonik, State Secretary, Ministry of Agriculture, Forestry and Food, Slovenia
Danilo Anton Ranc, Director of Wood Industry Directorate, Ministry of Economic Development and Technology, Slovenia
Igor Milavec; The Chamber of Commerce and Industry of Slovenia and Wood Industry Cluster, Slovenia
Prof. dr. Miha Humar: Biotechnical Faculty in Ljubljana, Slovenia
Bogdan Božac, Marles Hiše d.o.o.
Andrej Jerina, Kolpa-Invest d.o.o.
Dr. Jernej Markelj, architect
Moderator: Janko Rožič u. d. i. a.
BigSEE Winners Presentations
Petr Andrýsek; Check Roots, The Czech Republic, Vitomir Vujović; Platforma Workshop, Montenegro, Mate Horvath; 4MS Design, Hungary, Norbert Szilagy and Lehel Karoly Kovacs, Hungary, Živa Voga and Saša Rojak; CliCques, Austria, Emir Salkić; Tochak, Bosnia and Hercegovina, Clarissa Lorenzato; Fleko, Italy, Michaela Maresch; Commod House, Austria, Jernej Mali; Atelje Mali, Slovenia, Stefano Gri and Piero Zucchi; GEZA Gri e Zucchi Architettura, Italy, Stefan Hitthaler; Architecture office Hitthaler, Italy, Tomislav Pavelić, Croatia, Gabriela Kaprálová; ASGK Design, The Czech Republic, Zuzana Ambrozova; ai5, The Czech Republic, Vedrana Škalić; Nunc, Croatia, Peter Reitmayr; Reitmayr architekten, Austria, Marija Lukić; Studio Synthesis Architecture&Design, Montenegro, Eszter Kaderják; Mome, Hungary, Horia Spirescu; Studio Act, Romania, Vitomir Vujović; Platforma Workshop, Montenegro, Robert Rons; Point arhitektura, design, inženiring, Slovenia, Nuša Završnik Šilec; Enota, Slovenia, Kateřina Kupcová – Pihávková; Chic by Pig, The Czech Republic, Cristina Curelea; SoLemn, Romania, Bogdan Rusu; Vatraa, Romania, Maša Vukmanović; Thinkobjects, Croatia, Jelena Mitov; Studio Modelart Architects, Serbia, Tamara Švonja, Serbia, Dea Beatovikj, North Macedonia, Ozge Caglayan; Ozge Caglayan Studio, Turkey, Mojca Gregorski; Kontra arhitekti, Slovenia, Blaž Habjanič, Slovenia, DIPSTOR®, Slovenia, Nina Tešanović, Sono arhitekti, Slovenia, Federica Toscanini; Giulio Iacchetti Industrial Design, Italy, Claudio Triassi; Bergmeisterwolf Architekten, Italy, Ivana Žalac; SKROZ, Croatia, Tomaš Jiraček; 440 Audio, The Czech Republic, Fabio Revetria, Lara Sappa; STUDIO OFFICINA82, Italy, Djordje Djukanović; STUDIO CHUDES, Serbia, Milan Panović; Craftka, Serbia, Christian Kroepfl, Nivoo table, Austria, Aleksandar Ugresic, HOOKL UND STOOL; Serbia, Helena Dařbujánová, DAD STUDIO, The Czech RepublicStudio Moste, Slovenia