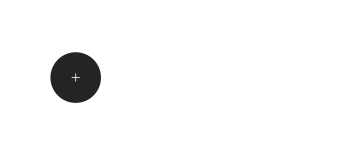 Why to apply for BIG SEE Awards?
Because you want your business to grow, your work appreciated, you want something new and fun – meet new people and to work with the best, find incredible creativity, spectacular inspiration, unexpected people and life-altering relevance.
BIG SEE Awards were launched as regional awards to systematically explore and promote the creative and business potential of the Southeast Europe. With the ambition of connecting creativity beyond regional boundaries, they have outgrown regional frameworks and become international.
Nowadays BIG SEE Awards contribute to promotion of unique and original creative achievements in architecture, interior, wood, tourism, product and fashion design globally.
By winning an award the recipients have many possibilities to achieve international recognition of their work.
Numbers
21 countries
6 award categories
4000+ awards since 2018
1000+ awards annually
Winners' Benefits
Visibility by means of PR and other media campaigns delivering strong commercial results
Exclusive use of the BIG SEE Award logo
Presentation of the project on the Winners 180˚ stage
Presentation of the project in online exhibition
Video interviews – the "BIG SEE Talks" intended for online promotion
Promotion and networking at the BIG SEE festivals
Free entrance to BIG SEE festivals
Registration dates
Product, wood, tourism, and fashion design 2023
Regular: May 3 – Aug 1, 2023
Latecomers: Aug 2 – Aug 31, 2023
Architecture and interior design 2024
Early Bird Premium: Sep 1 – 5, 2023
Early Bird: Sep 6 – Dec 1, 2023
Regular: Dec 2 – Mar 10, 2024
Latecomers: Mar 11 – 31, 2024



Awards presentations and Grand Prix Award ceremony
Product, wood, tourism, and fashion design: Design Week Ljubljana 2023, Oct 5 – 7, Ljubljana, Slovenia
Architecture and interior design awards: BIG Architecture 2024, May 15 & 16, L56, Ljubljana, Slovenia