The SUN HOUSE is composed of 2 modules in an L-Shape plan and it totals 80 m² in GFA. The sun terrace provides a sheltered space for unhindered views across the rolling landscape of Graz all the way across to the Koralpe. The optimized room layout allows openness, meanwhile providing a central, light flooded spaces that spans the two bedrooms.
The sun penetrates every corner of the house and makes the "SUN HOUSE" an energy place.
An orthogonal trapezoidal window forms a special feature of this house, providing a specific viewpoint. Shadow is provided by means of a modern interpretation of the window balustrade, allowing the window opening to disappear in the larch facade.
The exterior features like carport, storage room and entrance area are also harmoniously added as a wooden construction and part of the entire wooden house ensemble.
Inside of the house natural materials like oak flooring and wooden beams create a very comfortable and healthy indoor climate.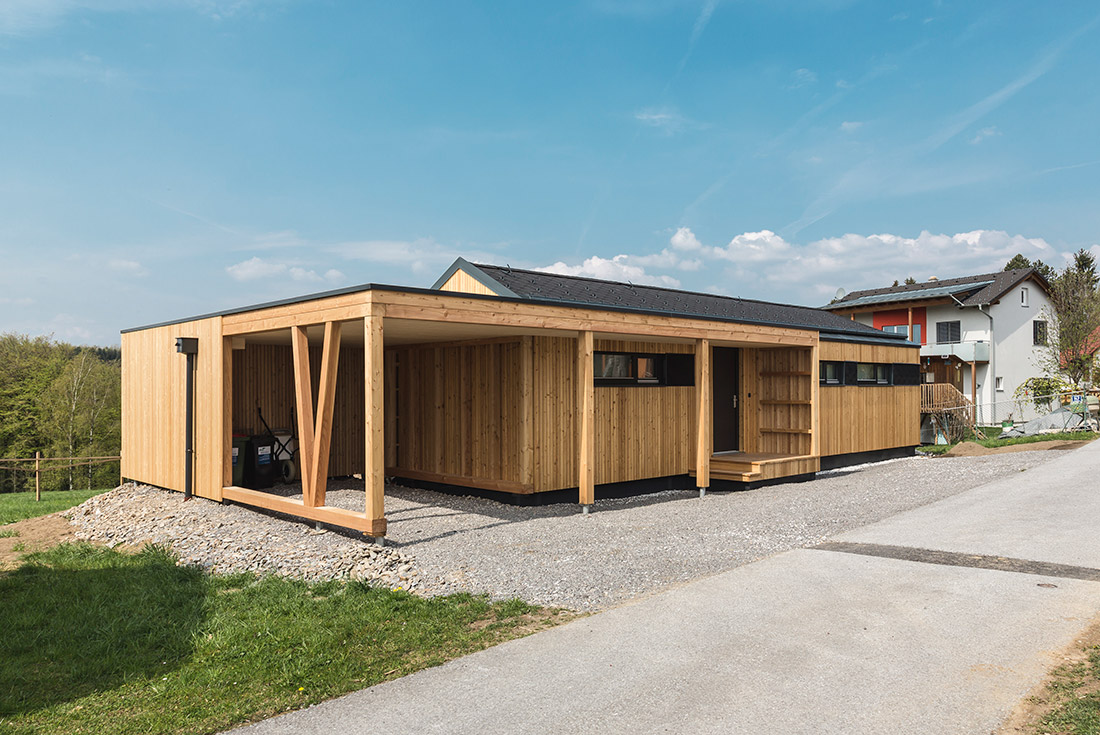 Read more about SUN HOUSE here.