FLEKO: Samuele Bruno and Clarissa Lorenzato met two years ago in Bologna when they decided to join their experience and passion, in order to give life to a young and fresh idea of craftsmanship, Fleko.
They design and create in their studio, bringing together their vision and opinion. Clarissa's approach is rooted in painting and graphic, an eye for detail and shape's equilibrium. Samuele's approach is founded on civil engineering, a profound knowledge of wood and various craftsman's skills. The interaction that takes place between them plays an important role in leading up to the outcome of a final product. Creations are all handmade and conceived to best express wood's nature and worker's message.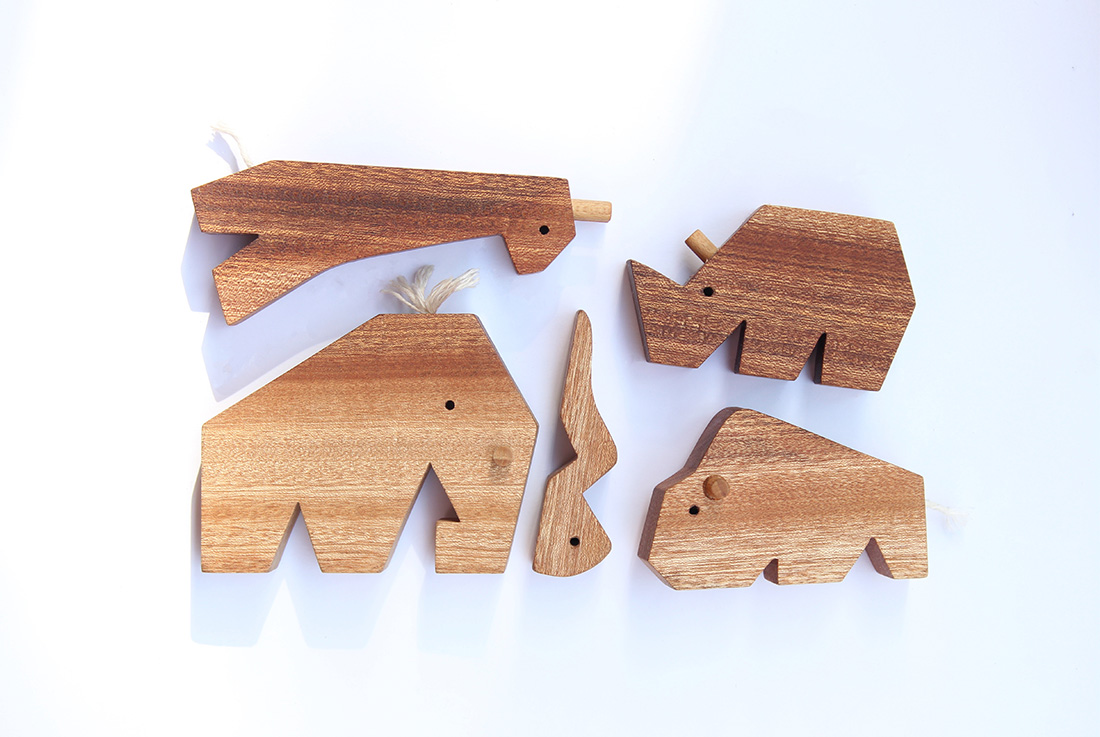 Read more about Safari toys set here.