Proud of their tradition, intellectual background, and students, Moholy-Nagy University of Art and Design (MOME) in Budapest is facing the future with a brand new Campus, a complex scope of studies, as well as a redesigned curriculum. Education at MOME comprises the fields of Architecture, Design, Media, and Theory. The three-cycle educational structure – BA, MA, and PhD/DLA – provides adequate flexibility and mobility for studies. The Forest Chapel in Pannonhalma was initiated as a reflection to a course in Art Theory by 2 BA students of Architecture, and was developed by a team, with 3 more BA students of Architecture and 1 MA Student of Graphic Art. The construction material came as a prize for winning the 2017 HelloWood competition, the plot was awarded by the City of Pannonhalma, and the event was welcome by the Pannonhalma Campus summer camp. The Forest Chapel was built by a community of forty, mostly students of different disciplines. The project has been ongoing with frequent visits to the Chapel, as well as lectures, exhibitions and theses, and has created a close community.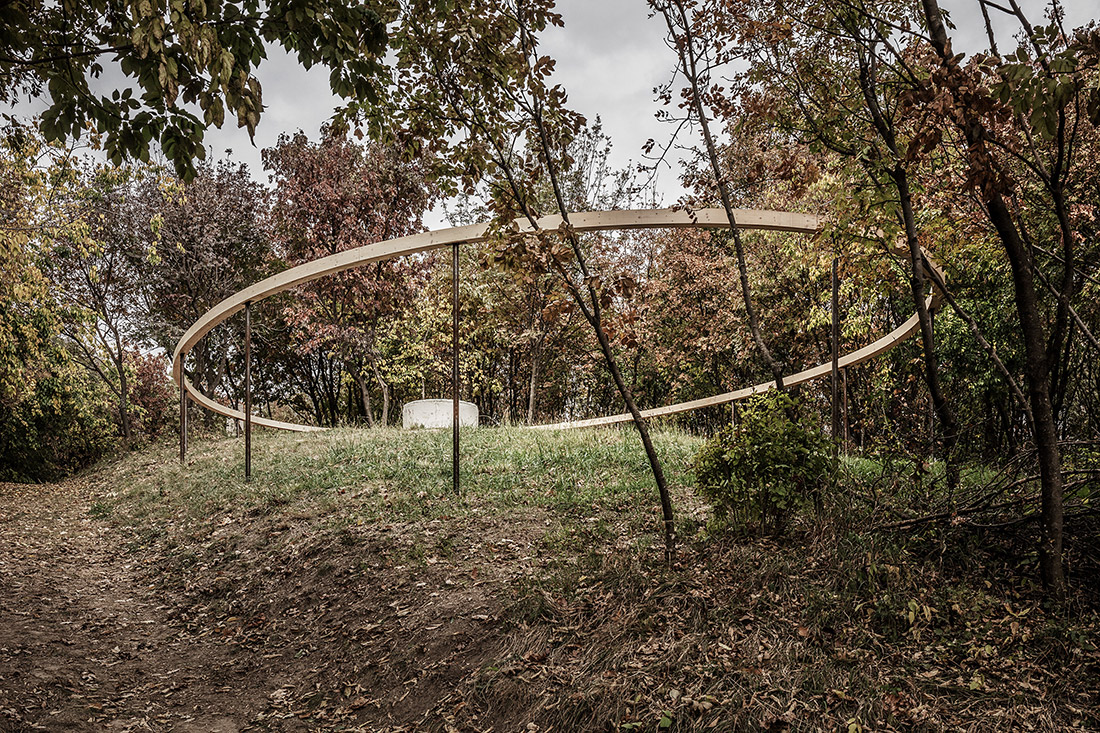 Read more about FOREST CHAPEL here.
Wood Icon Conference registration here.