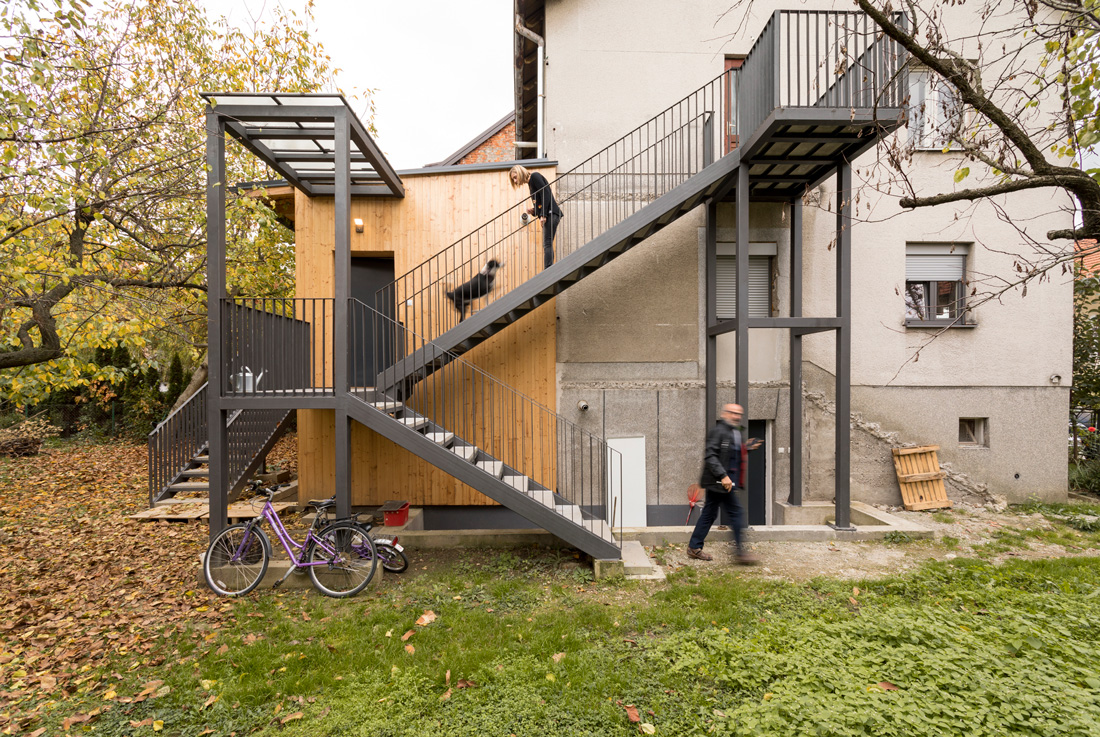 Read more about project Extension of a family house in Trešnjevka here.
Beside this project (which has been done pro bono), since 2013. Tomislav Pavelić works as a designer together with Robert J. Loher.
Loher&Pavelić started their collaboration on the occasion of conceptual but also market-oriented project 'My little house, my little freedom'. Since then, the project has been presented at the 4th Congress of Croatian Architects in Osijek (in the section on low-tech architecture), at the 3rd East Centric Architecture Triennale in Bucharest (in the section Critical discourse), and at the 50th Zagreb Salon (architecture).
The conceptual and methodological principles of 'My little house…' project has been taken into daily design practice of Loher&Pavelić, and that means that the 'how', i.e. 'why', is much more important than the 'what', i.e. 'of what'. In that way, Loher&Pavelić try to give a positive answer to the big question of today, the one of sustainability, both socially and ecologically.