The house is a part of family heritage. The reason for the intervention is a new spatial need in the 1st floor. The only reasonable solution is to do the extension at the back of the house.
The top-floor flat is not a part of the intervention, but the chance to redefine the distribution of the users in the whole house has been used, so the staircase is made outside and that enables the reversion of the flows and removal of the 'centre of gravity' deeper on the plot, on the terrace and in the garden.
The aesthetics of the existing house have been accepted axiomatically, as a part of the heritage, so changes build a palimpsest; the extension is done according to the 'atmospheric' wishes of client and the logics of at most efficiency; that is why the extension is 'wooden' and relations within the garden and the 1st floor flat are redefined; the interior design is an exclusive domain of the user.
What makes this project one-of-a-kind?
The project might be 'one-of-a-kind' because it persistently resists the temptations of consumerism, by refusing the importance of the concepts such as 'brending', 'uniqueness', 'GESAMTKUNSTWERK' , etc , so that way here is not about 'ordinary peculiarity", but it is rather about 'peculiar ordinariness'.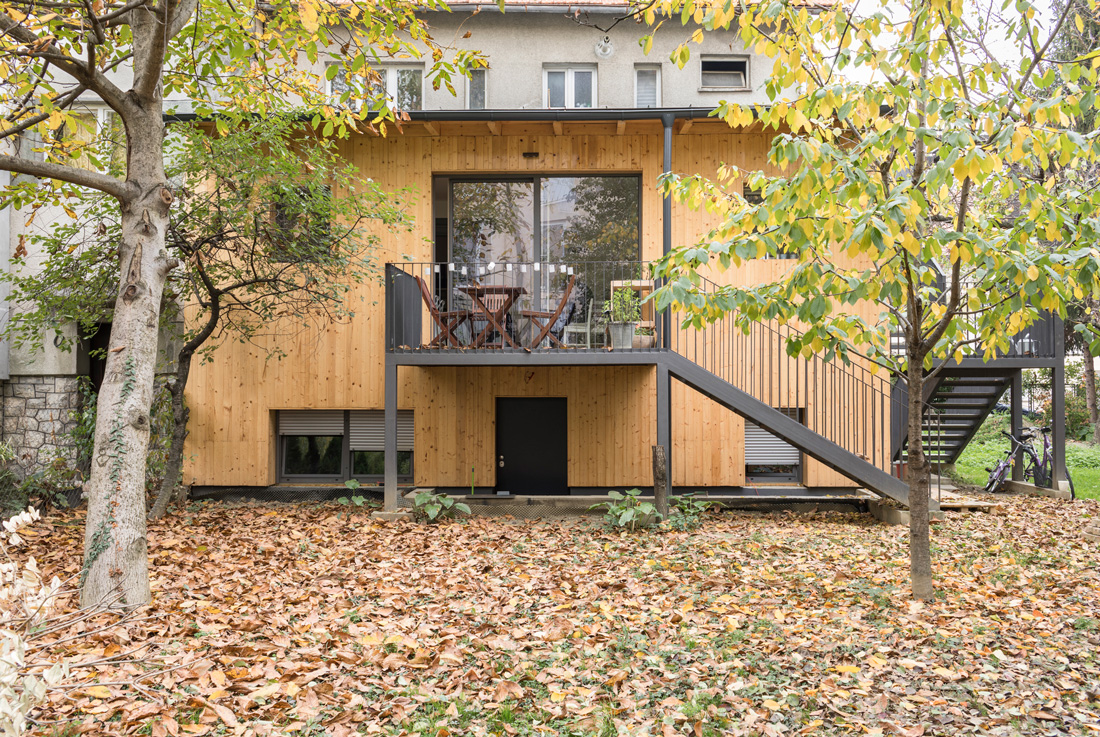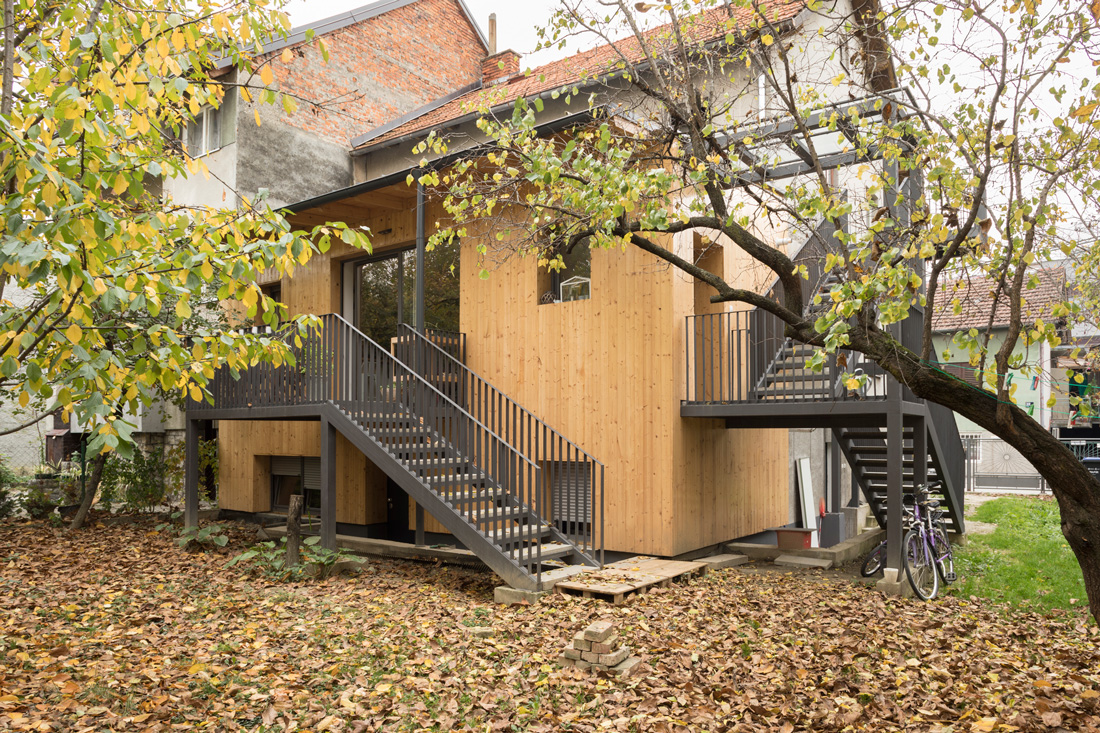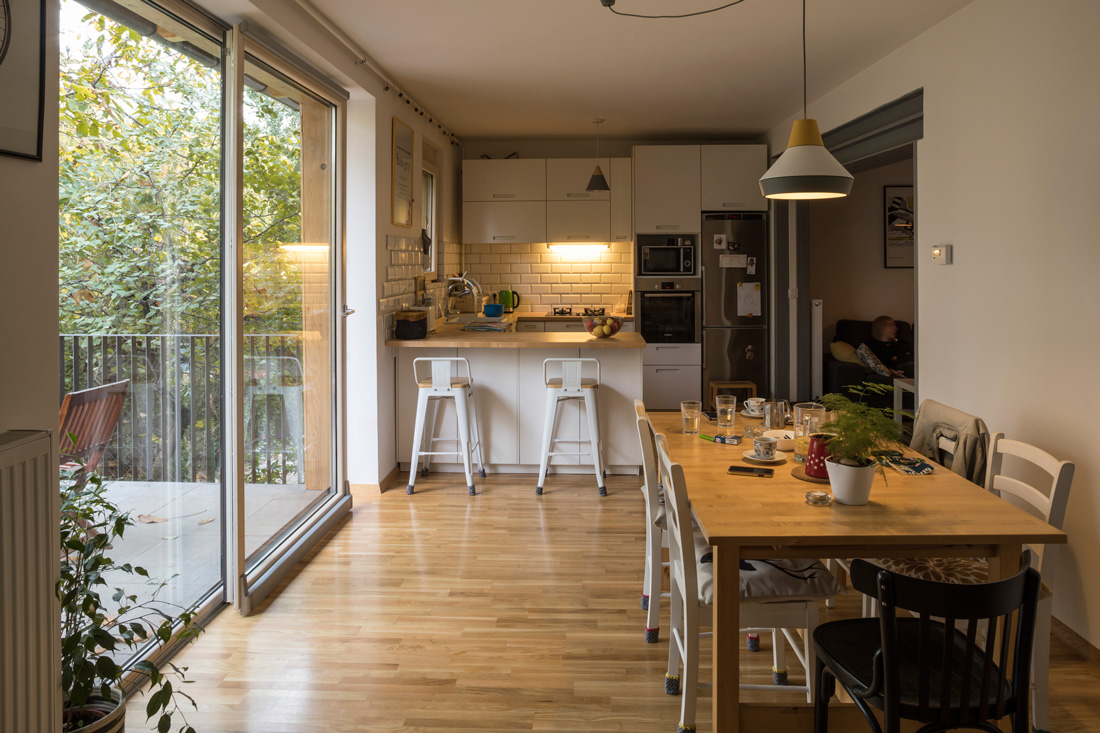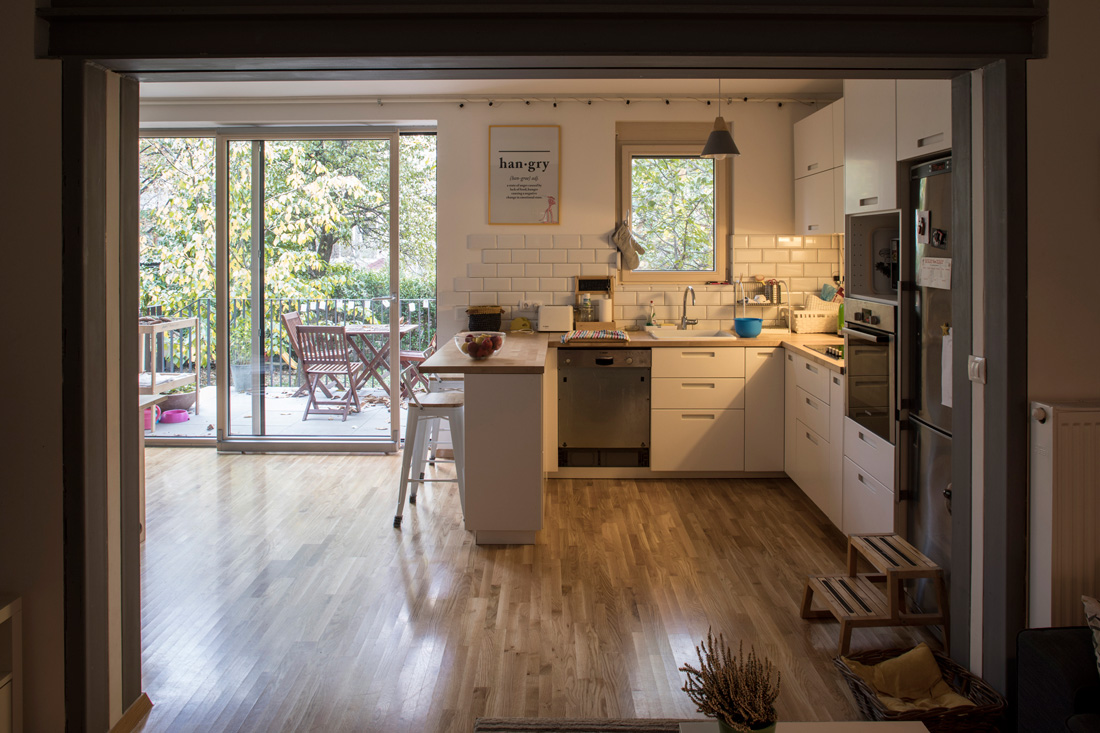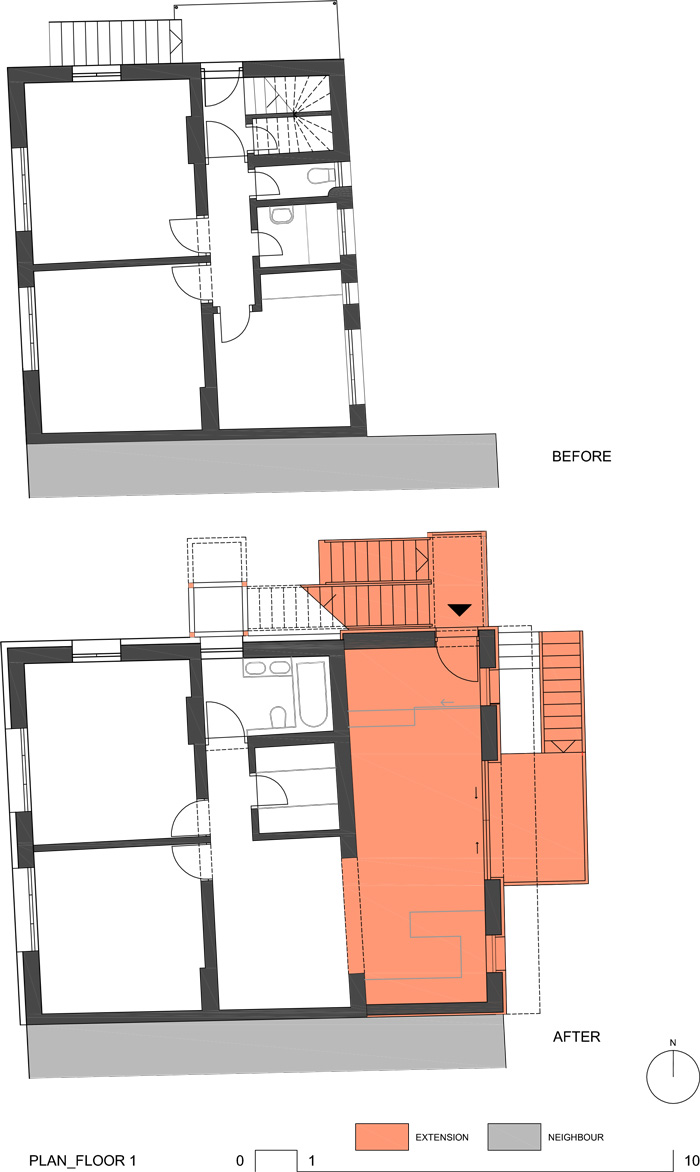 About author: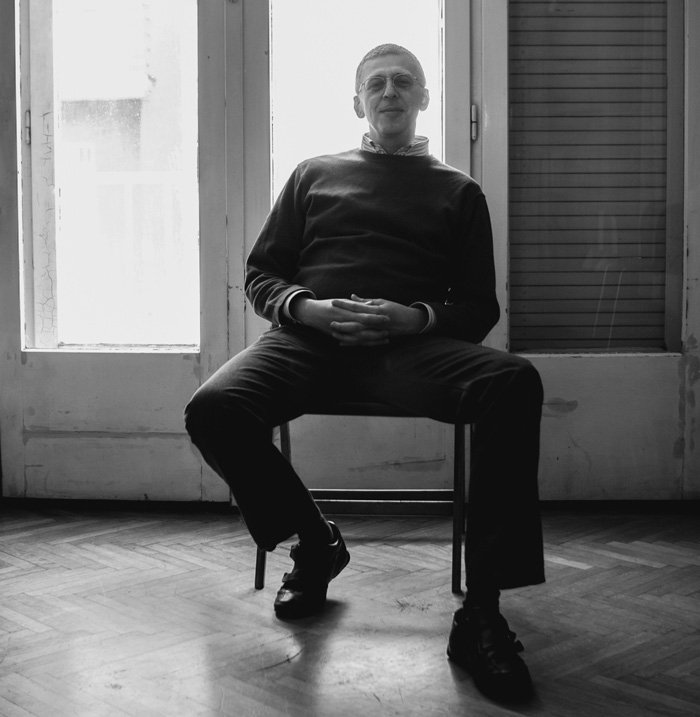 Beside this project (which has been done pro bono), since 2013. Tomislav Pavelić works as a designer together with Robert J. Loher.
Loher&Pavelić started their collaboration on the occasion of conceptual but also market-oriented project 'My little house, my little freedom'. Since then, the project has been presented at the 4th Congress of Croatian Architects in Osijek (in the section on low-tech architecture), at the 3rd East Centric Architecture Triennale in Bucharest (in the section Critical discourse), and at the 50th Zagreb Salon (architecture).
The conceptual and methodological principles of 'My little house…' project has been taken into daily design practice of Loher&Pavelić, and that means that the 'how', i.e. 'why', is much more important than the 'what', i.e. 'of what'. In that way, Loher&Pavelić try to give a positive answer to the big question of today, the one of sustainability, both socially and ecologically.
FILE
Author: Tomislav Pavelić
Client: Private
Photographer: Boris Cvjetanović
Location: Zagreb, Croatia
Year of completion: 2018
Total area: 315 m²
Text provided by the author of the project.