MONTH OF DESIGN, October – November  2019
The 17th Month of Design attracted the most proactive creators from the 19 Southeast European countries by means of its increasingly popular regional awards that were granted in four main categories product design and fashion, interior design, wood design and creative tourism. The central Month of Design event was represented by the international BigSEE exhibition that displayed the awarded projects from all four categories in the national pavilions of the Southeast European countries.
Four main festival days were Design Expo, Big Architecture, Wood Icon and Creative tourism, while the whole month there were several events and exhibitions in the city of Ljubljana (Design in the City).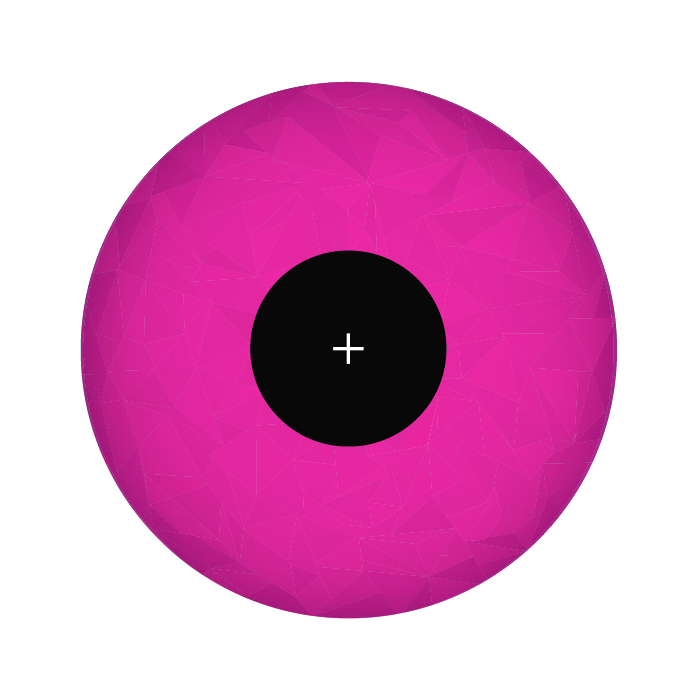 Design Conference
Visionary Talks
Regional and Slovene national design awards ceremony
Big SEE Exhibition opening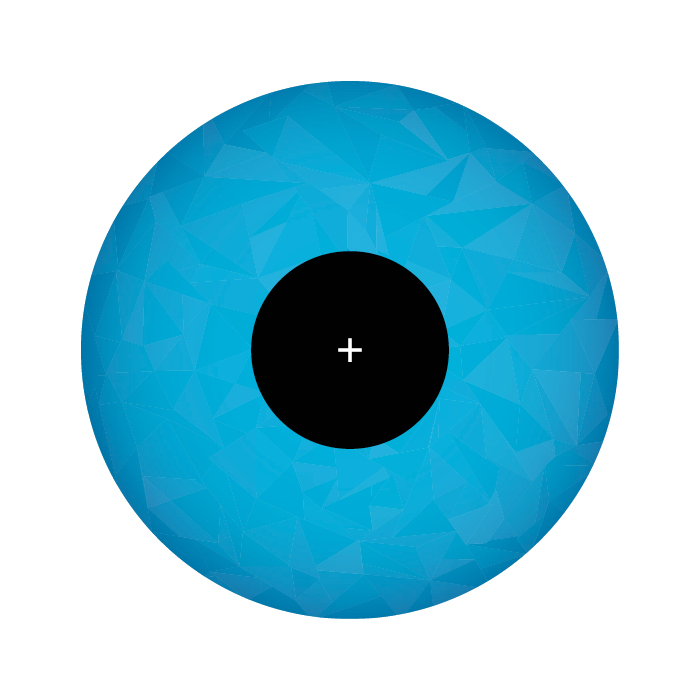 Big Architecture Trade Show
Architecture show events
Big Architecture Conference
Regional interior design award ceremony
Artpart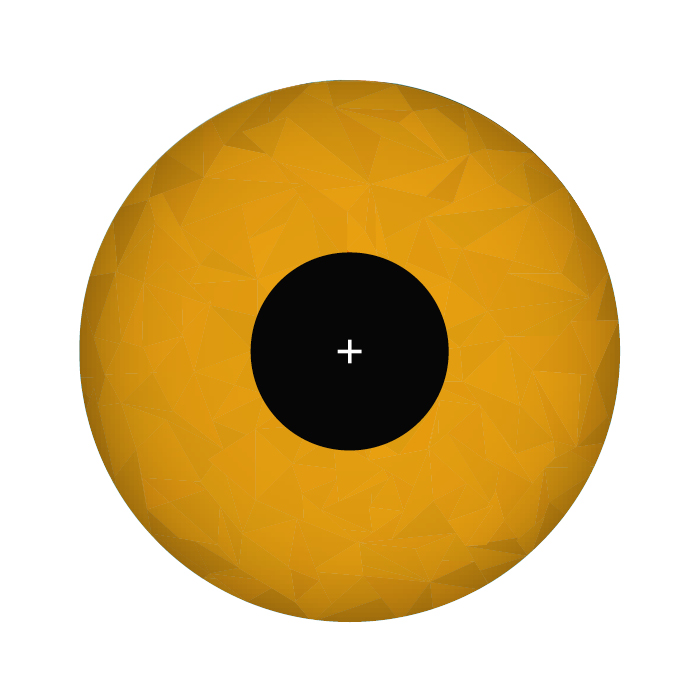 Wood Icon Trade Show
Wood Icon Conference
Regional awards for innovative woodworking
Artpart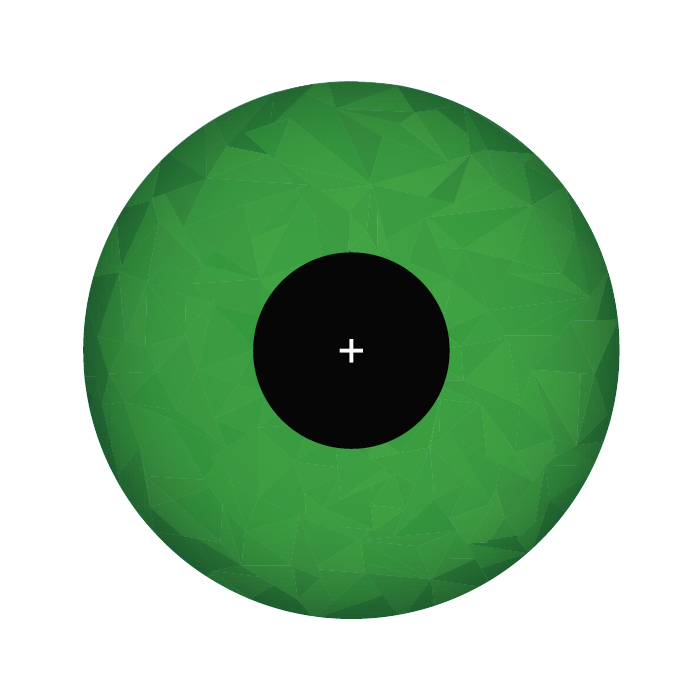 Creative Tourism Trade Show
Creative Tourism Conference
Regional awards for creative tourism
Eat & Drink Design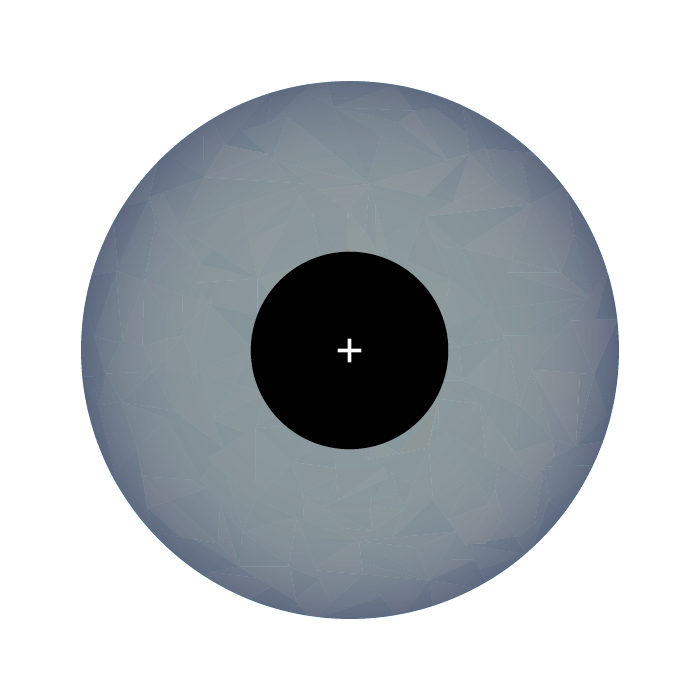 Exhibitions
Talks
Open doors and workshops
Shops
Presentations and performances
Design Conference
​Brands on Progress Powered by Design
Keynote speakers: Gašper Puhan; GeoEnergetika (Slovenia), Alan Dornik; Zumtobel Group (Austria), Andrej Kregar; Kreatif Design (Slovenia), Florian Seidl; Lavazza (Italy), Japec Jakopin; J&J Design (Slovenia), Henning Rieseler; STUDIO F•A•PORSCHE (Austria), Ales Grygar; Invent Medical Group (Czech Republic), Matej Ferguš; Donar (Slovenia), dr. Robert Agnič; Plastika Skaza (Slovenia), Andrea Felicetti; Candy Hoover Group (Italy)
BigSEE Product Design and Fashion Design Winners Presentations, more HERE →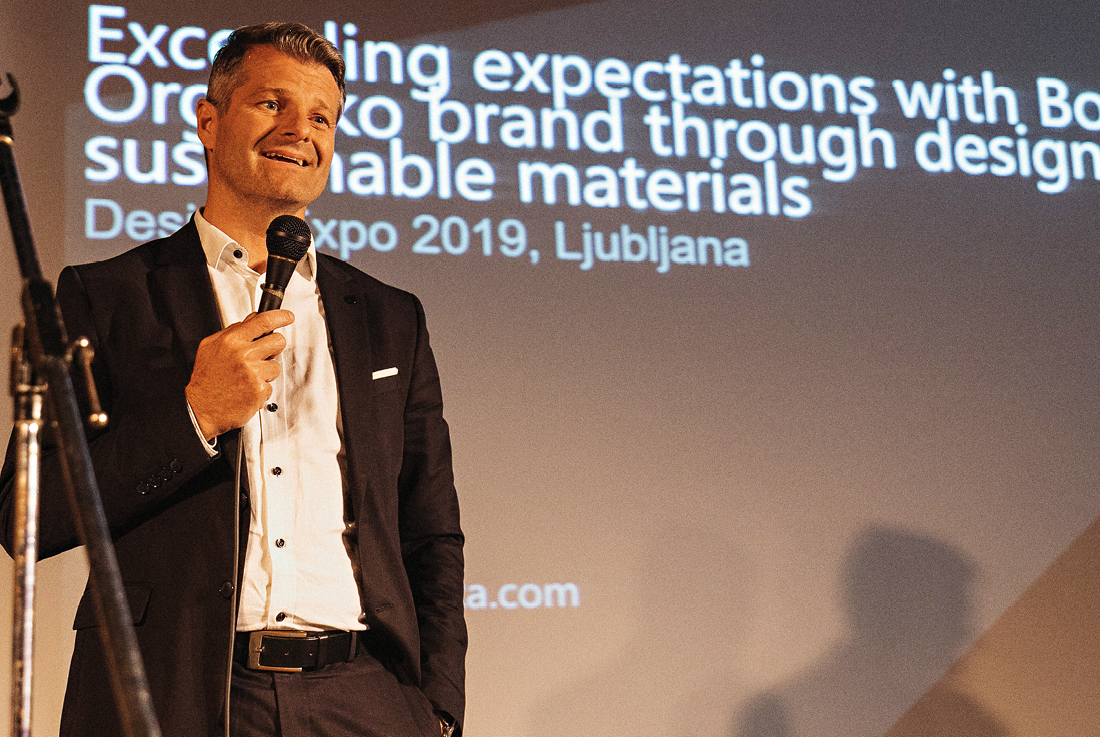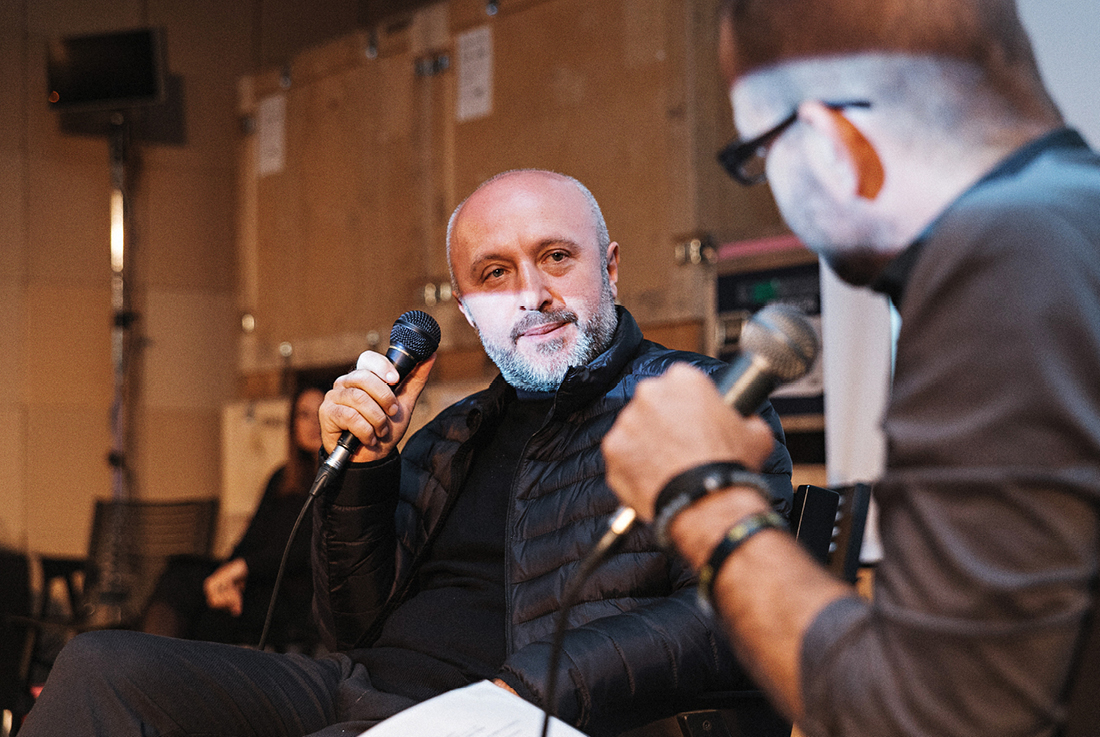 BigSEE Visionary Talks
Nela Malečkar on behalf of Alan Hranitelj (Slovenia) – a talk hosted by Meta Megušar Bizjan, Maja and Ivan Lalić (Serbia) – a talk hosted, by Špela Kožar, Salih Teskeredžić (BiH) – a talk hosted, by Matjaž Zorc
Big Architecture Conference
Business Architecture Forum: Wooden Interiors
Speakers: Paolo Didonè in Devvy Comacchio; Didonè Comacchio Architects (Italy), Karolina Falladová; ASGK Design (Czech Republic), Attila Béres; Béres Architects (Hungary), Alexandra Stingl-Enge; stingl-enge architekten (Austria), Ferdinand Salzmann; Atelier ST (Germany), Susanna Wagner; lichblau.wagner architekten (Germany)
Curator and moderator: Mateja Panter, organizer: Ministry of Economic Affairs and Technology – Directorate for Wood Technology and SPIRIT Public Agency Slovenia in cooperation with Zavod Big, more
HERE →
Architectural Challanges and Resposes

Challenge: BIM from the perspective of collaboration among various professionals
Curator and moderator: Marko Dabrović; Studio 3LHD, Croatia
Debaters: Dinko Žele; Proelemento (Croatia), Damjan Bradač; DBA< (Slovenia)
Challenge: Private or public?
Curator and moderator: Dijana Vučinić; DVARP, Montenegro
Debaters: Eric-Jan Pleijster; LOLA Landscape Architects (The Netherlands), Erik Jurišević; KONNTRA (Slovenia / North Macedonia / Croatia), more
HERE →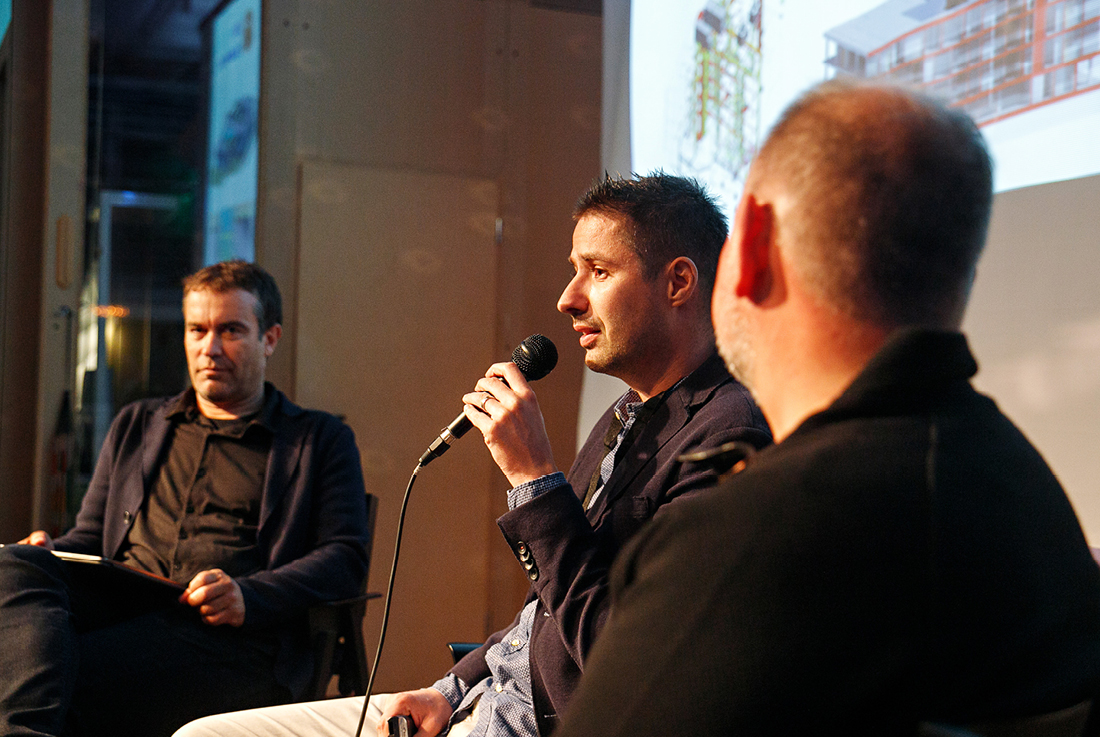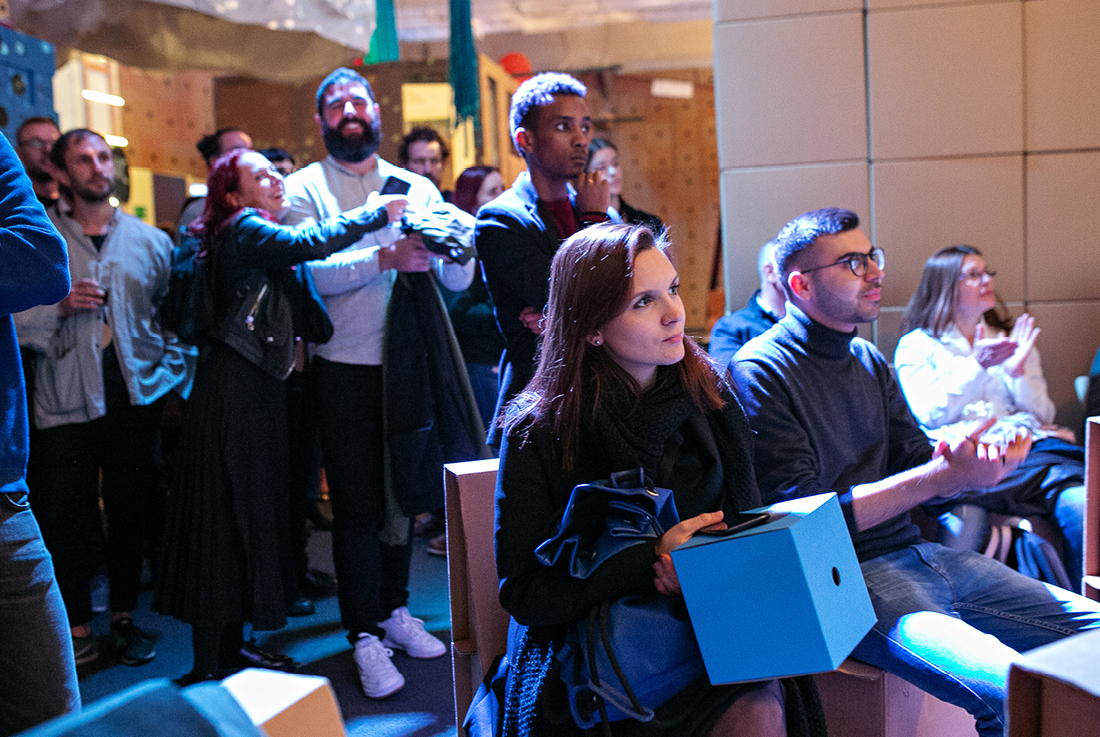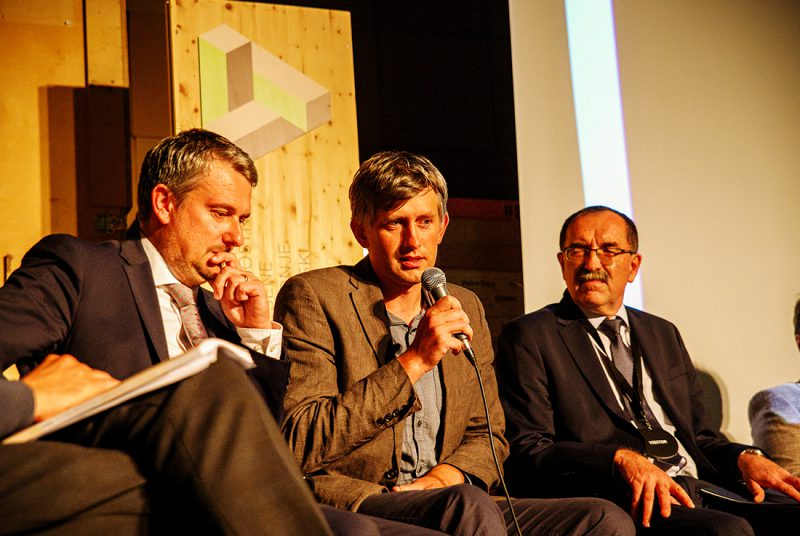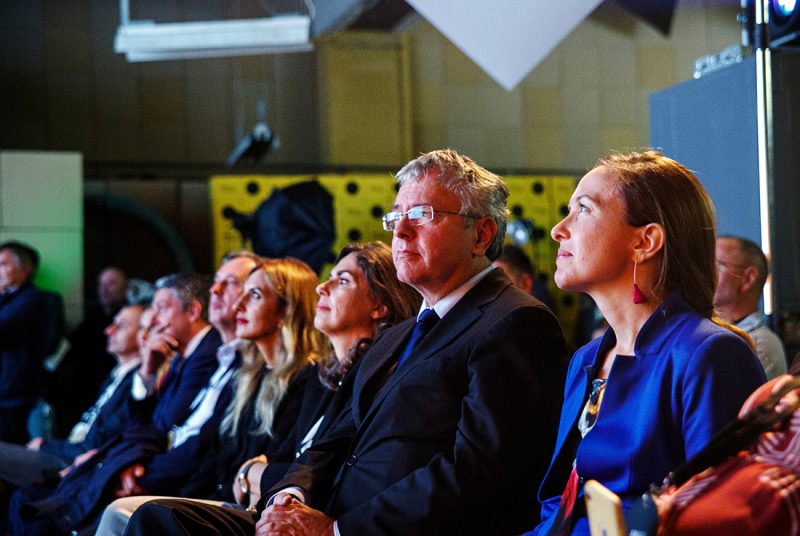 Wood Icon Conference
​Development projects (integration, complexity, across sector approaches): Damjan Stanonik; State Secretary, Ministry of Agriculture, Forestry and Food, Slovenia, prof. dr. Miha Humar; SRIP: Smart building and home with wood chain, Bogdan Božac, Demo DOM24h
Wood niches: Wood politics and strategies (Alpine region vs. SEE region): Martin Mutschlechner; Stadt : Labor – Architekten, Innsbruck (Austria), Arch. DI Karlheinz Boiger; Hohensinn Architektur ZT GmbH (Austria), Christina Thum; TRIPLE WOOD; Nautical interiors: Tim Kos, Mizarstvo Kos Bojan, Danijel Mihajlovič, J & J Design; Hotel interiors: Andrej Jerina, Kolpa-Invest d.o.o.
Wood policies: Ministry of economic affairs, labor and housing Baden-Württemberg (Germany), Višnja Košćak, Holzcluster Steiermark (Austria), Marijan Kavran, Croatian Wood Cluster (Coatia)
Round table: Damjan Stanonik, State Secretary, Ministry of Agriculture, Forestry and Food, Slovenia, Danilo Anton Ranc, Director of Wood Industry Directorate, Ministry of Economic Development and Technology, Slovenia, Igor Milavec; The Chamber of Commerce and Industry of Slovenia and Wood Industry Cluster, Slovenia, Prof. dr. Miha Humar: Biotechnical Faculty in Ljubljana, Slovenia, Bogdan Božac, Marles Hiše d.o.o., Andrej Jerina, Kolpa-Invest d.o.o., dr. Jernej Markelj, architect, Moderator: Janko Rožič.
BigSEE Wood Design Winners Presentations, more HERE →
Creative Tourism Conference
​Business & Design Forum: Architecture and Design for Creative Tourism
BHS – Best Hospitality Solutions, Janez Jager (Croatia), Accor, Laurent Clavilier (France), Terme Olimia (Slovenia), Vinarstvo Edi Simčič, Aleks Simčič (Slovenia), GLAMPRO, Jure Dolenc (Slovenia),  AKSL arhitekti, Špela Leskovic / Aleš Košak (Slovenia), Raketa, Rok Kuhar / Katjuša Kranjc (Slovenia), plusminus30; Jure Melon (Slovenia)
Curator in moderator: Dean Lah, organizer: Zavod Big, in cooperation with the Center for Creativity, at the Museum of Architecture and Design, more HERE →
BigSEE Tourism Design Winners Presentations, more HERE →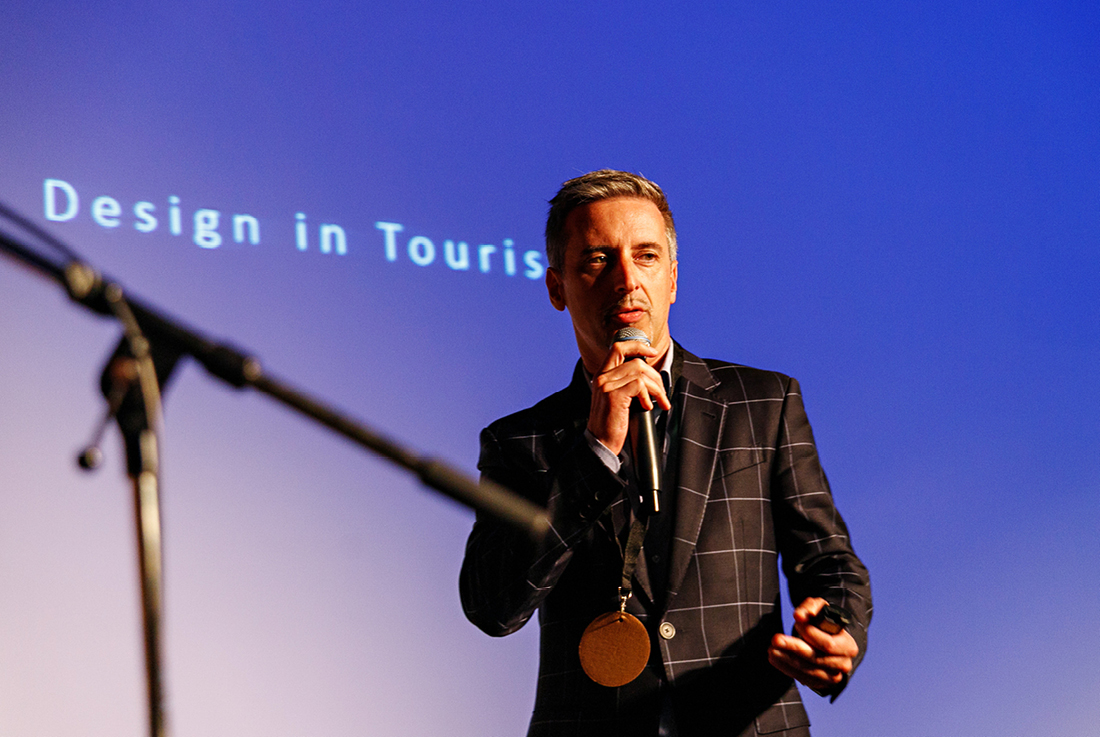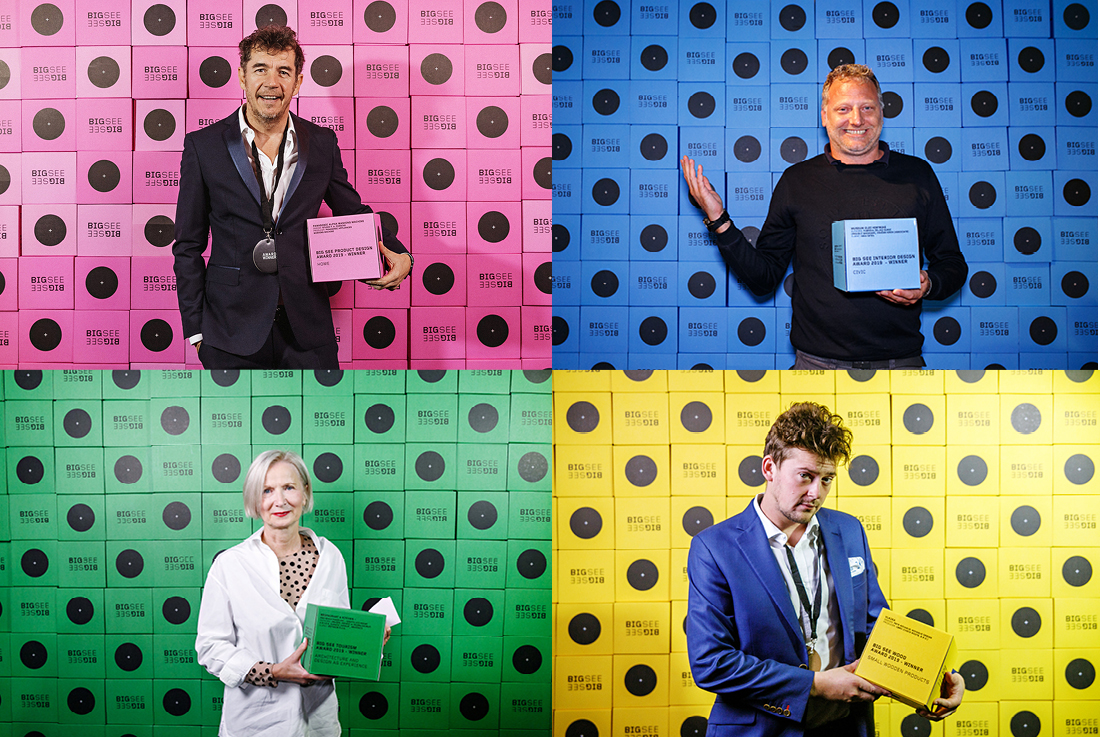 BigSEE Awards
With the BigSEE Awards Zavod Big systematically explores the creative and business potential of the region Southeast Europe, recognises and exposes excellence in architecture, interior, product and fashion design, wood and creative tourism. The awarded projects offer an in-depth insight into the current situation in the field of creativity and business in the region.
Award Ceremonies: BigSEE Visionary Awards, BigSEE Product Design Awards,  BigSEE Fashion Design Awards, BigSEE Interior Design Awards, BigSEE Wood Design Awards, BigSEE Tourism Design Awards.
Eat & Drink Design
Eat & Drink Design is a unique culinary Month of Design event which has been accompanying and supporting excellent design achievements, outstanding design brands and creative initiatives from Slovenia and entire Southeast Europe since 2008. Various design brands and culinary masterpieces provide an unforgettable design and culinary experience.
The following countries and design brands took part in Eat & Drink Design 2019: Albania, Austria, Croatia, Cyprus, The Czech Republic, Bosnia and Herzegovina, Bulgaria, Greece, Hungary, Italy, Kosovo, The Republic of Moldova, Montenegro, North Macedonia, Romania, Serbia, Slovakia, Turkey, Poland, Slovenia, Ljubljana – the European Capital of Culture candidate, Nova Gorica – Gorizia – the European Capital of Culture candidate, Lenava – the European Capital of Culture candidate, J&J, Zumtobel, Veriga Lesce, Volvo, Geberit, Pilih Beton, NEFF, Gorenc, Noordung and Simetrija.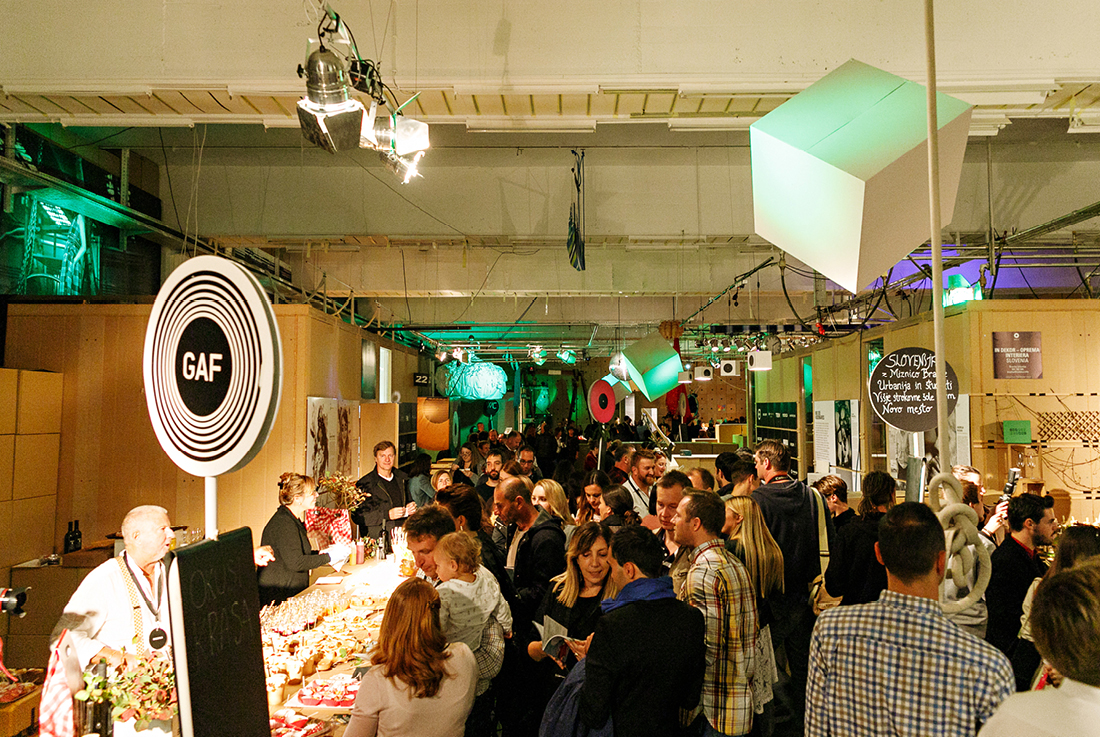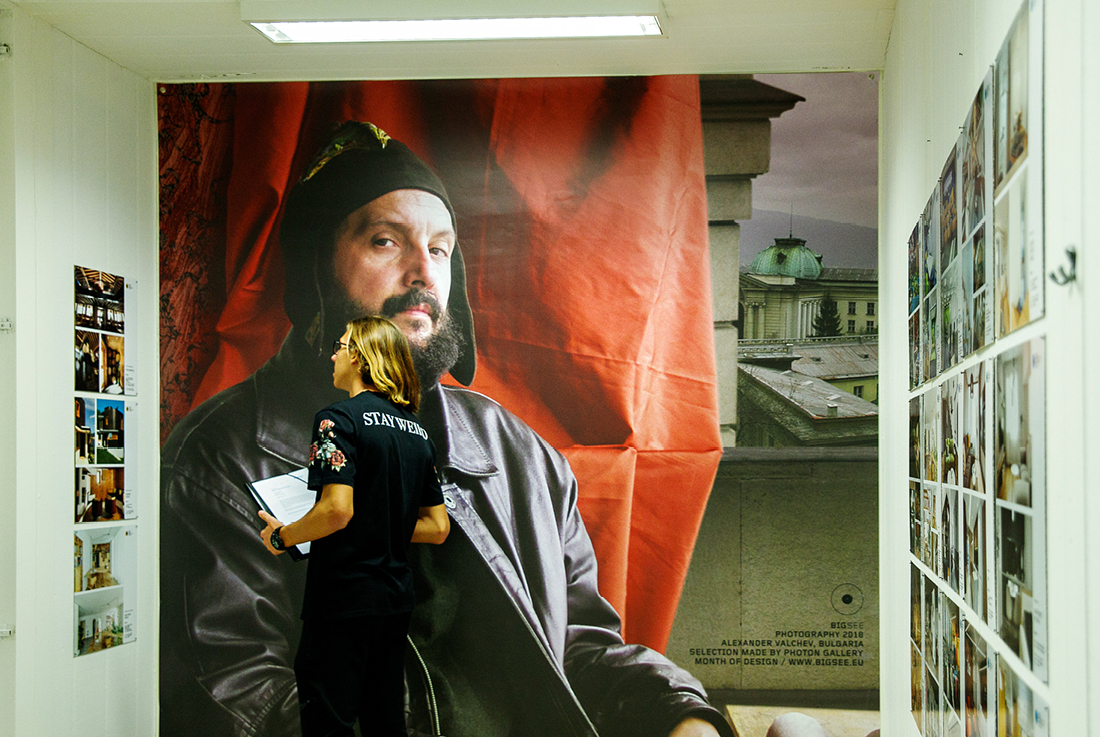 BigSEE Virtual Exhibition
Get inspired by the virtual pavilions showcasing the award-winning projects from the 19 South-East European countries and displaying their creativity in the areas of architecture, interior design, fashion design, product design, creative tourism and innovative woodworking, more
HERE →
Design in the City
Month of Design 
represents an annual challenge and an opportunity for an entire business and creative world to test its achievements and professional practices, to address opinion leaders, connoiseurs and new clients, residents and visitors, to celebrate good design, and to contribute its share to a time when creativity has become an imperative.
Month of Design creates, curates and promotes various festival activities in the capital city. Each year the event continues to unite many partners who are to organize partnership events taking place on a diverse palette of different places – expos, galleries, museums, shops and salons, exhibition places, studios, markets, restaurants, pop-up locations and warehouses, thus establishing a creative image and vibrations of a dynamic city. More
HERE →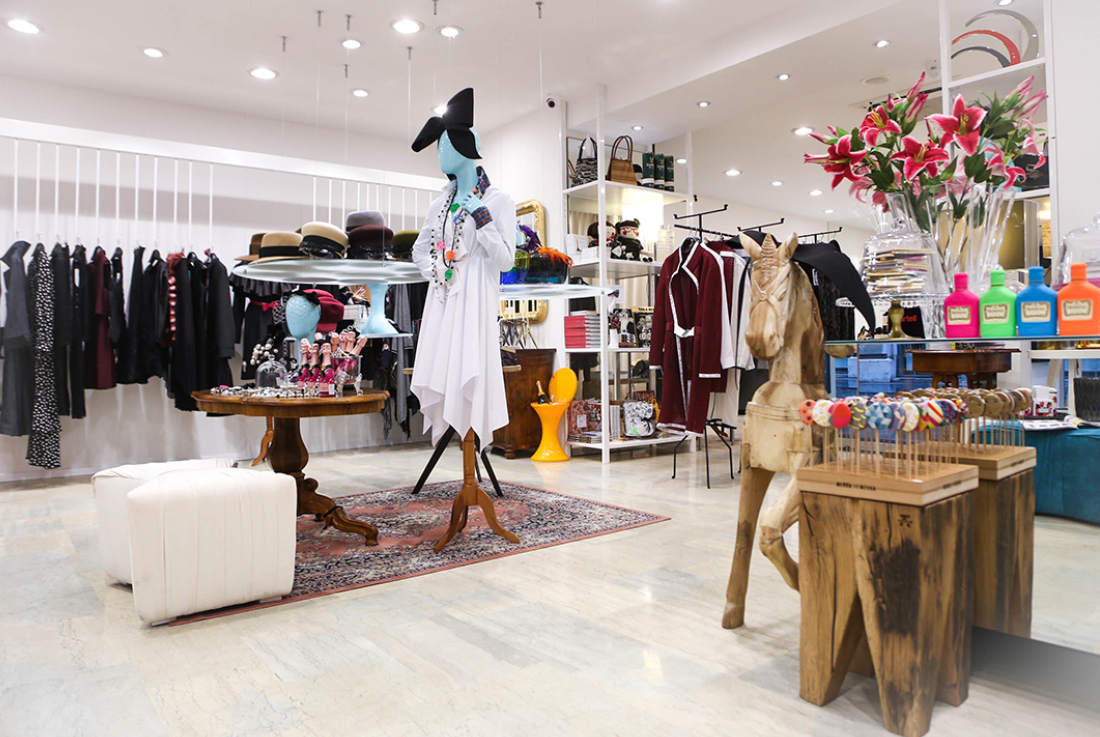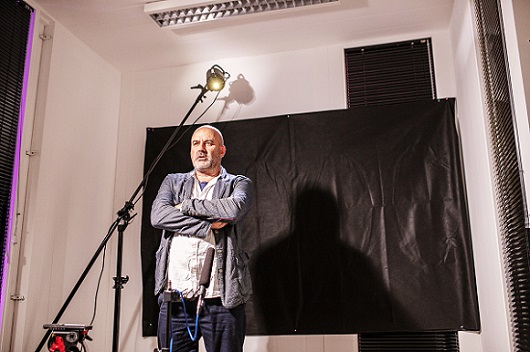 BigSEE Talks
Get inspired by watching some video interviews given by the BigSEE awarded managers, designers, and architects revealing their driving force and visions. More HERE →
BigSEE Journal
Official publication of the Month of Design 2019, download HERE →