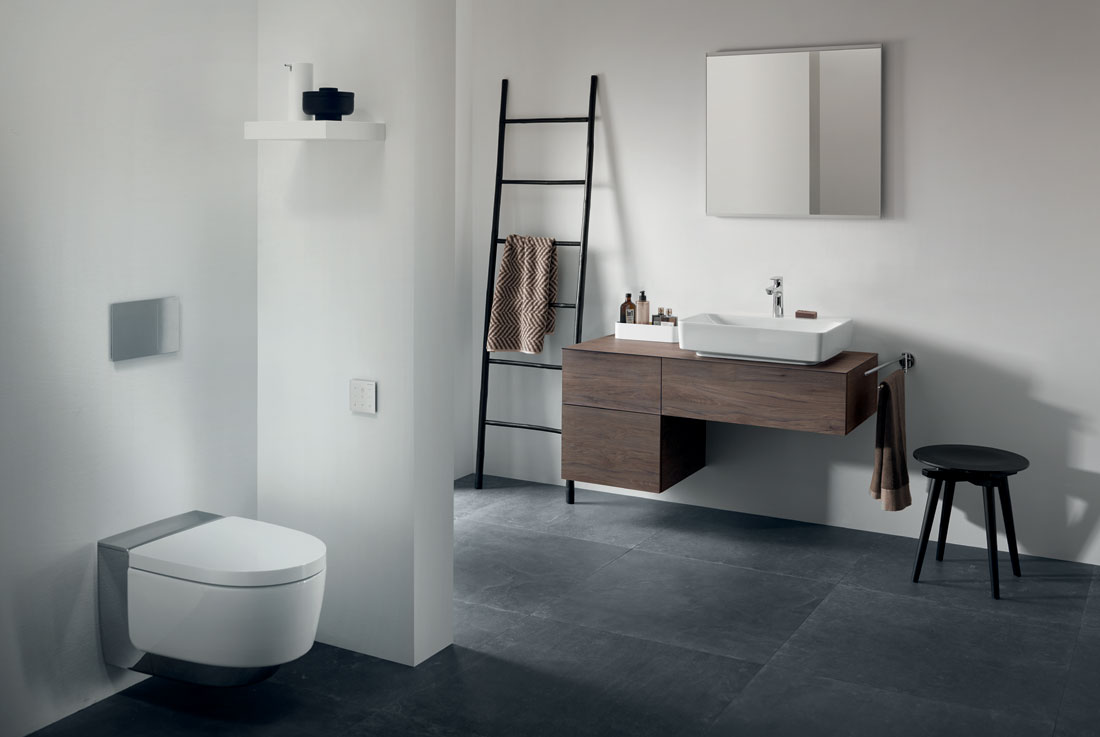 GEBERIT
Europe's leading company in the field of sanitary products
The global Geberit Group is a leader in Europe in the field of sanitary products. It has a very strong presence in most European countries, where it provides unique added value in the field of sanitary ware and bathroom ceramics.
The production network comprises 29 production plants, of which 6 on other continents. The group is headquartered in Rapperswil-Jona, Switzerland. Geberit has more than 12,000 employees in about 50 countries and generated net sales of CHF 3.1 billion in 2019. Geberit shares are listed on the SIX Swiss Exchange. Since 2012, the Geberit share has been included in the SMI (Swiss Market Index).
Focused on sustainability
Sustainability has been a part of our identity for decades, benefiting the environment, the company, customers, partners, employees and also shareholders.
A good example of our sustainability principle are water-saving products, new logistics solutions or energy-efficient production systems and responsible education. Visit the Geberit website and find out how sustainable thinking and behavior affects us on a daily basis in all areas.