Owing to the steep incline and irregular shape of the plot, the 190m2 area house splits into two levels. The ground floor with the main living area opens up to the south towards the sea while to the north it is partly built into the rocky earth, and there the entrance is formed. An oblique stone wall continues the upward movement of the slope and accentuates the experience of the entrance while at the same time hides and protects the private spaces of the residence such as the en-suite master bedroom. Floor to ceiling sliding windows, occupying the entire length of the open plan living area – lounge, kitchen, dining room – reveal the magnificent view to the sea. The living spaces are extended outdoors, where an infinity swimming pool and a verandah with built-in benches runs parallel to almost the full length of the ground floor. A shaded patio, to the west, complements and maximizes the dining area. The upper floor consists of a white compact single-storey volume, set perpendicular to the ground floor. The volume withdraws to the north, allowing for a large terrace which offers a panoramic view to both the sea and the surrounding landscape. Two extra en-suite bedrooms are organized on this level while the smaller window openings are carefully placed to frame selected views.
What makes this project one-of-a-kind?
The design concept focused on setting the residence within the tranquil Peloponnesian landscape of a slopping olive grove. Its layout should offer all its spaces the impressive, magnificent views of the sea and the surrounding nature while adhering to the fundamental design priority, to introduce and nurture outdoor living. This was achieved mainly by eliminating the boundaries between internal and external spaces through visual and physical devices that enhance the flow between them. The continuity of the internal and the external shaded and protected spaces, all gifted with gorgeous views of the Argolic Sea, creates a unique living experience. The dwelling manages to elevate the enjoyment of both privacy – catering for a tailored way of life, fulfilling the needs and aspirations of its occupants – and being out in the open in nature thus, providing a unique experience of Mediterranean living. After all, Mediterranean architecture is an everlasting dialogue between light and shadow, inside and outside.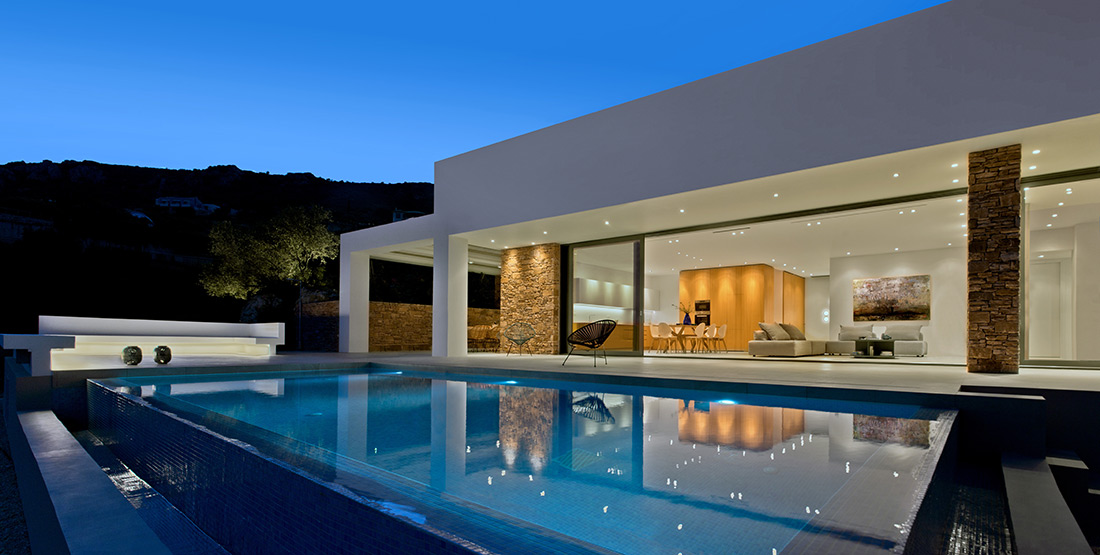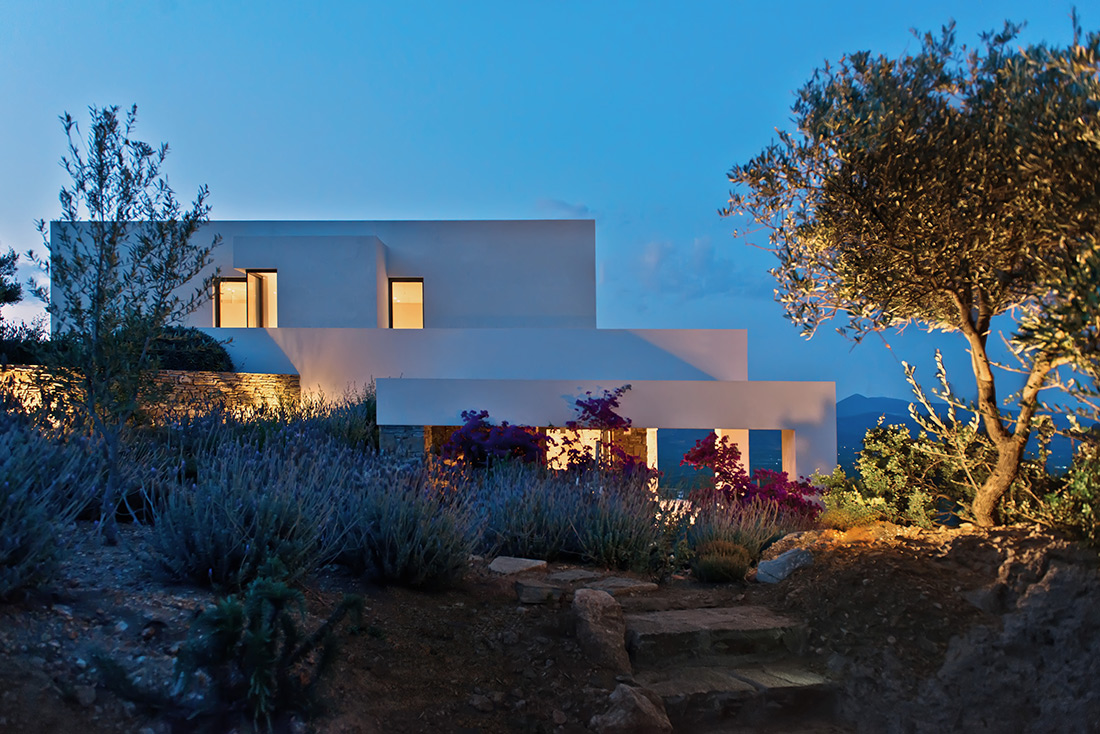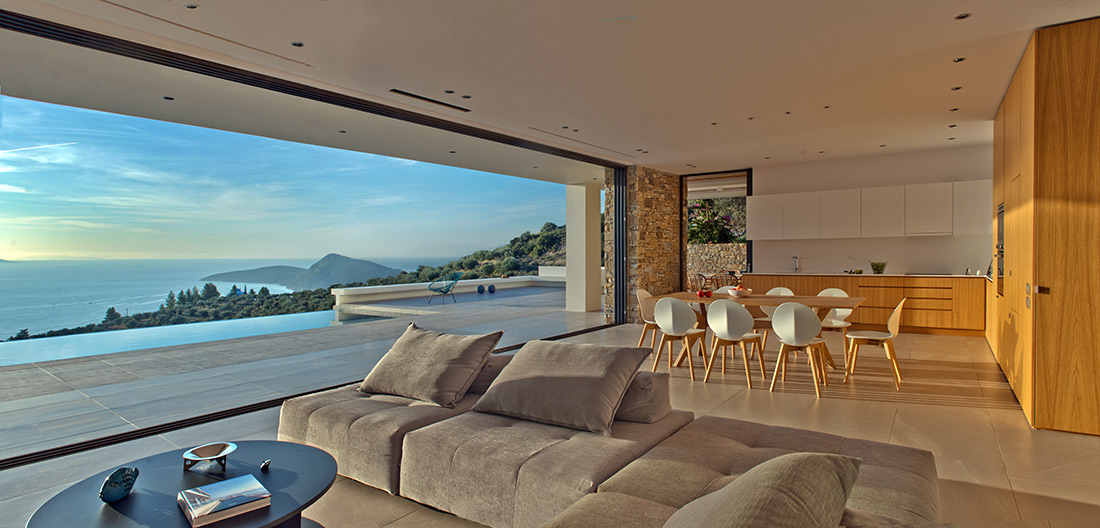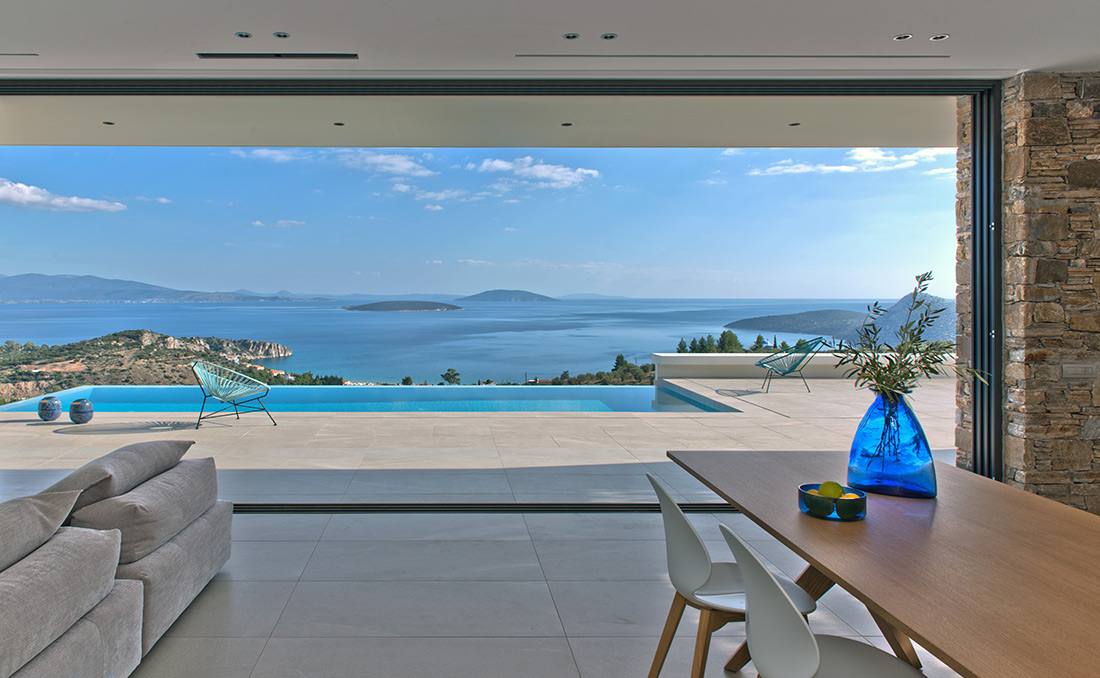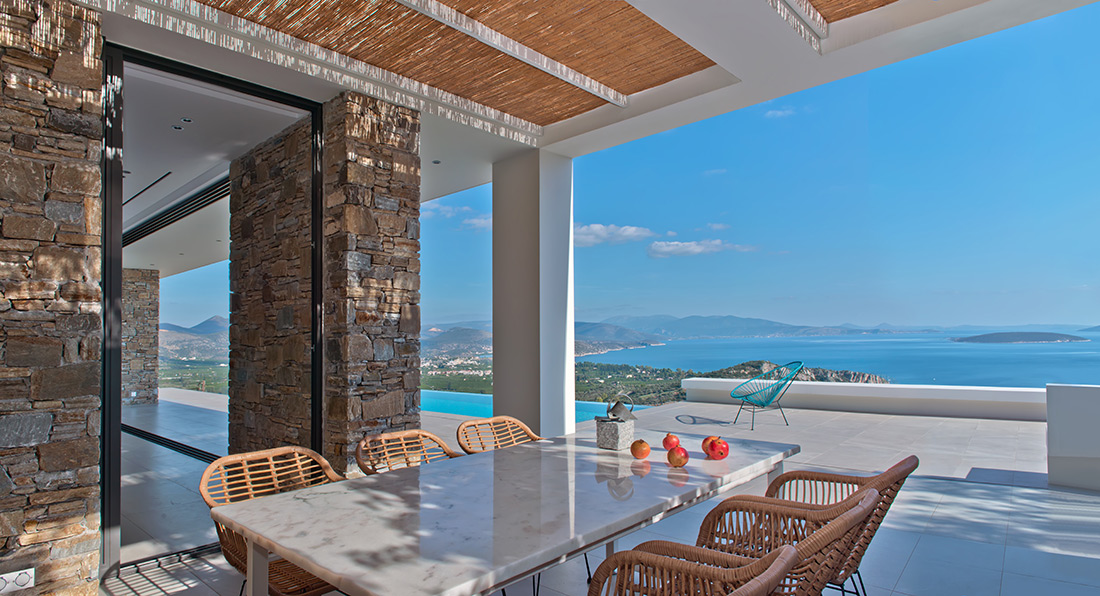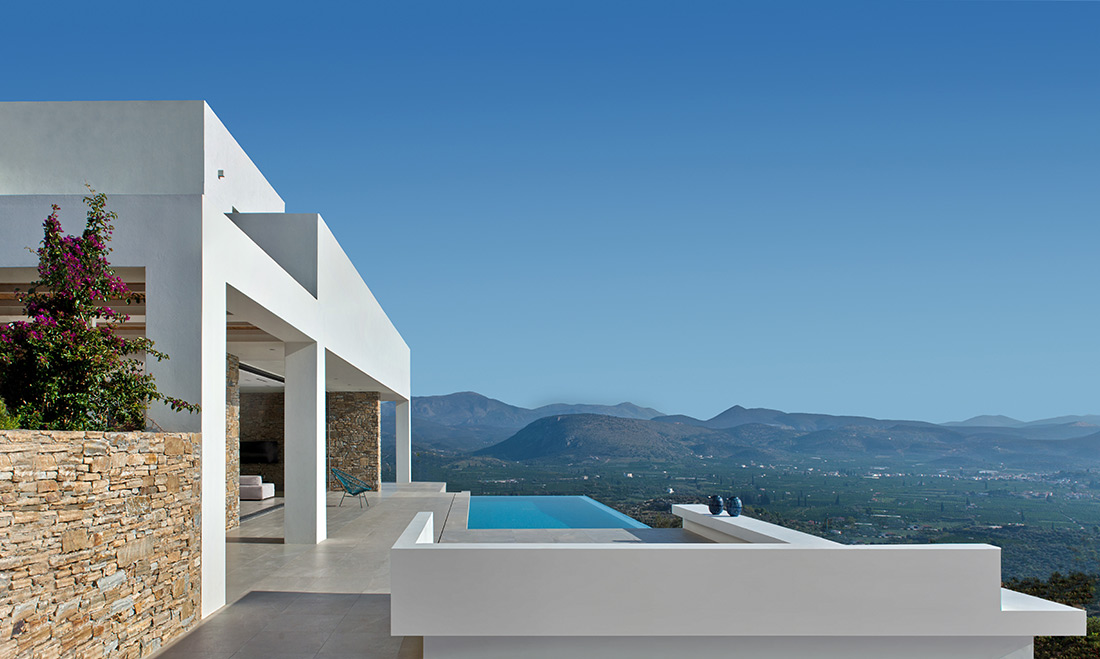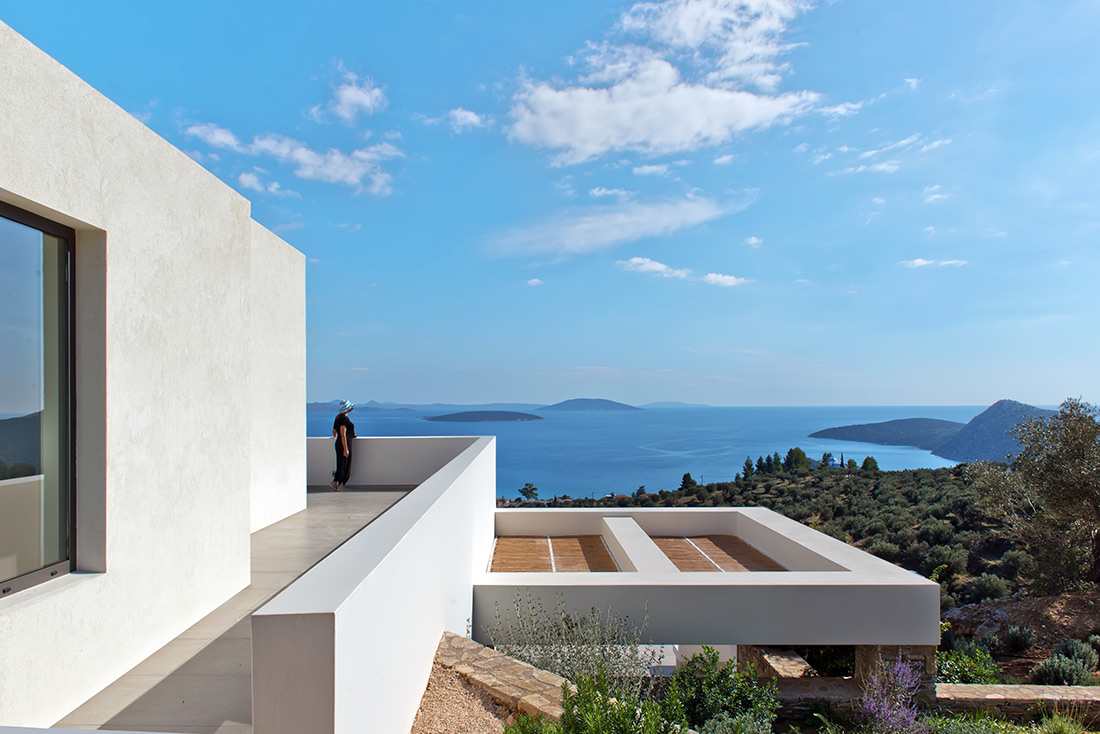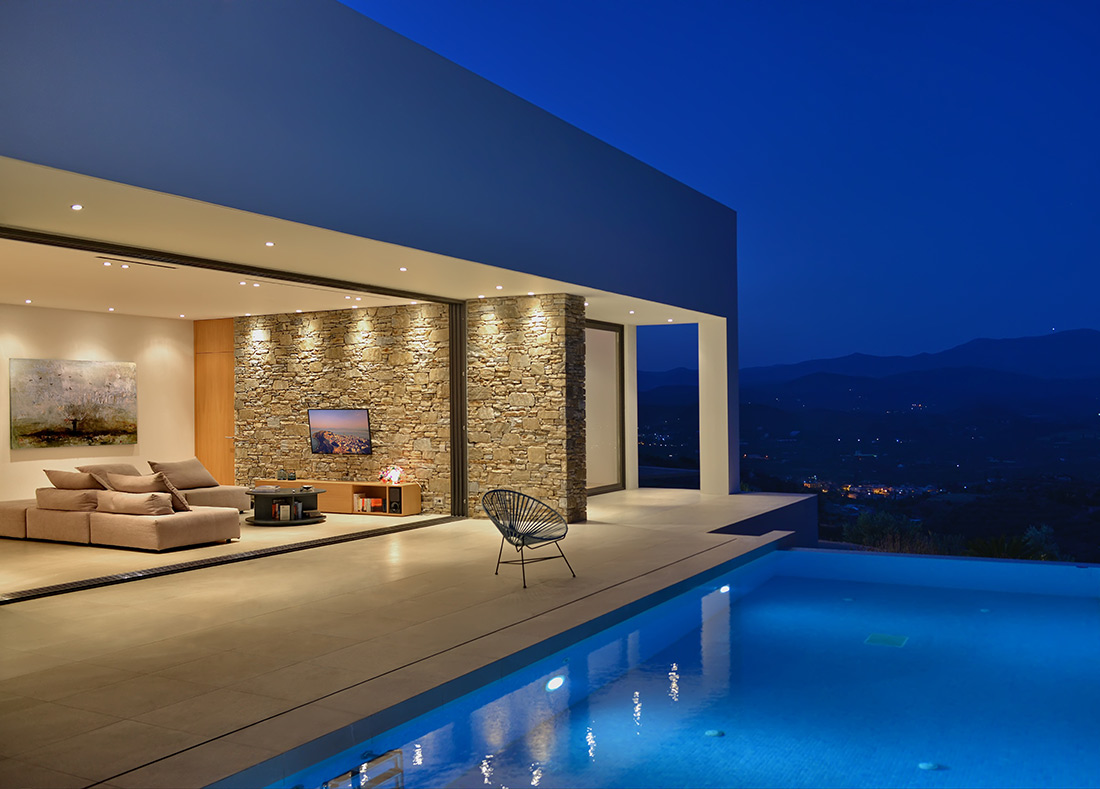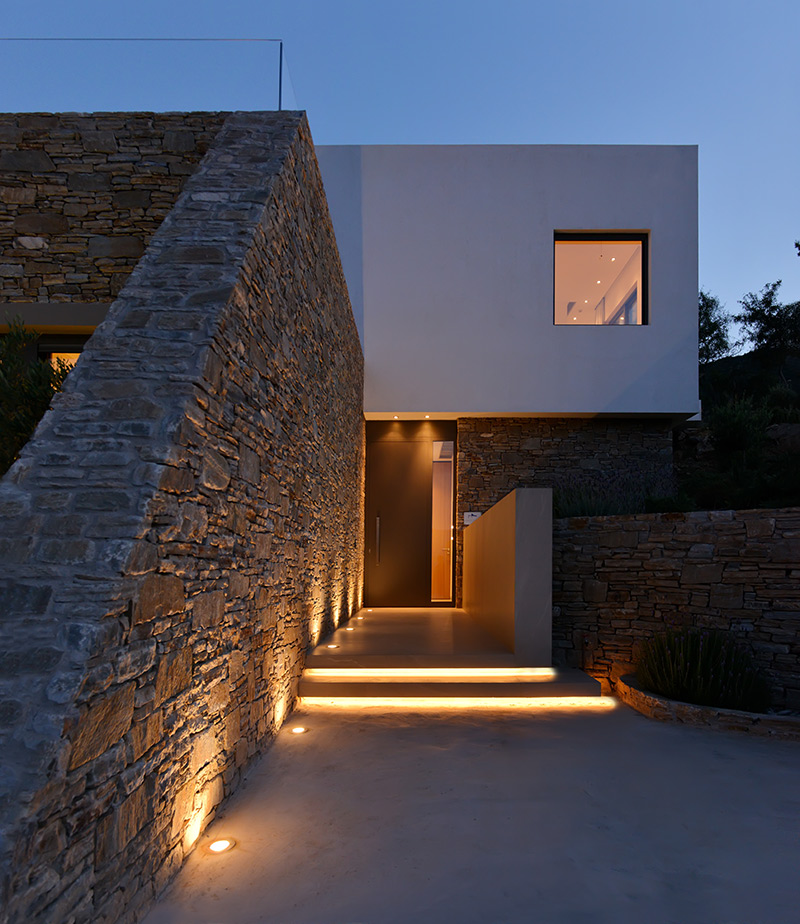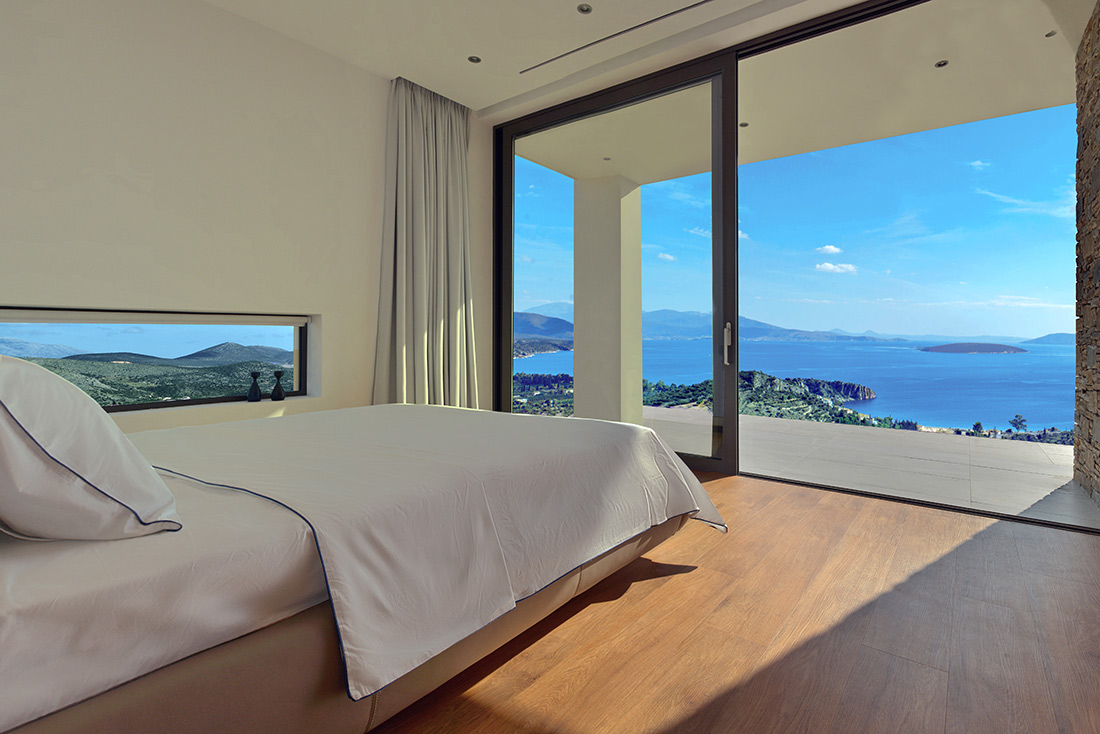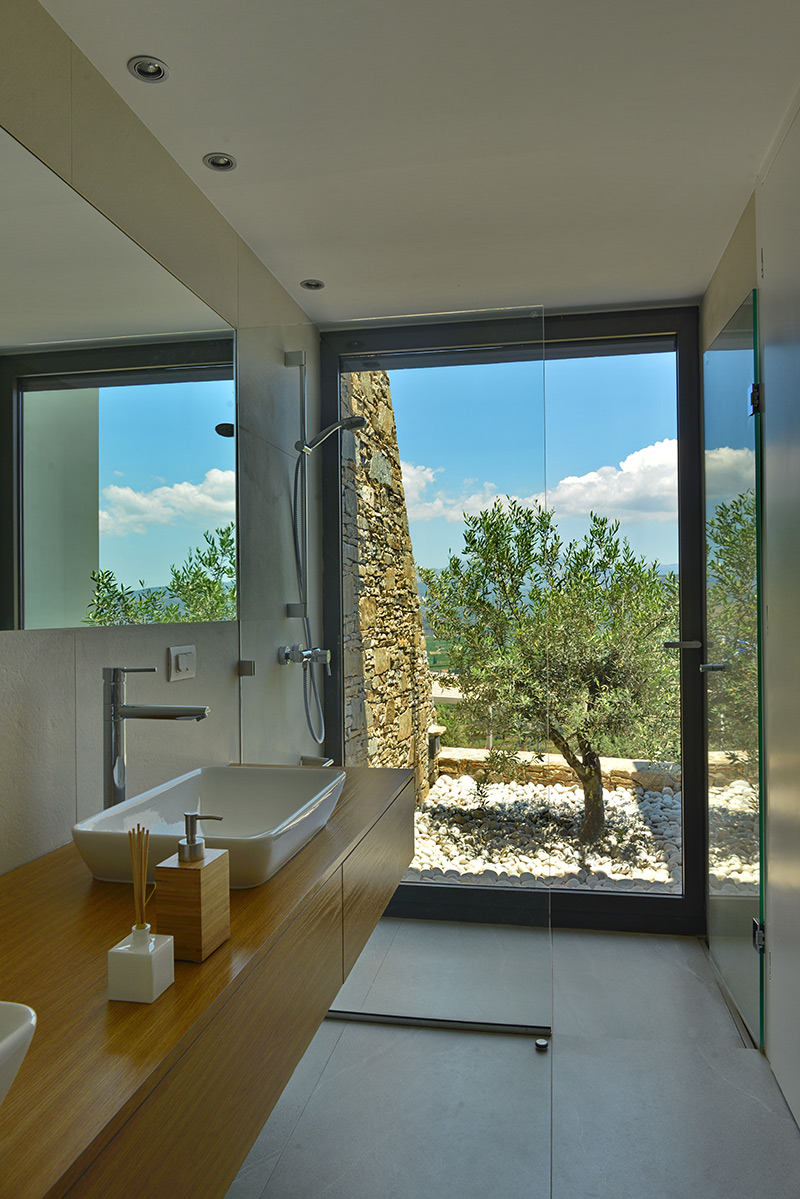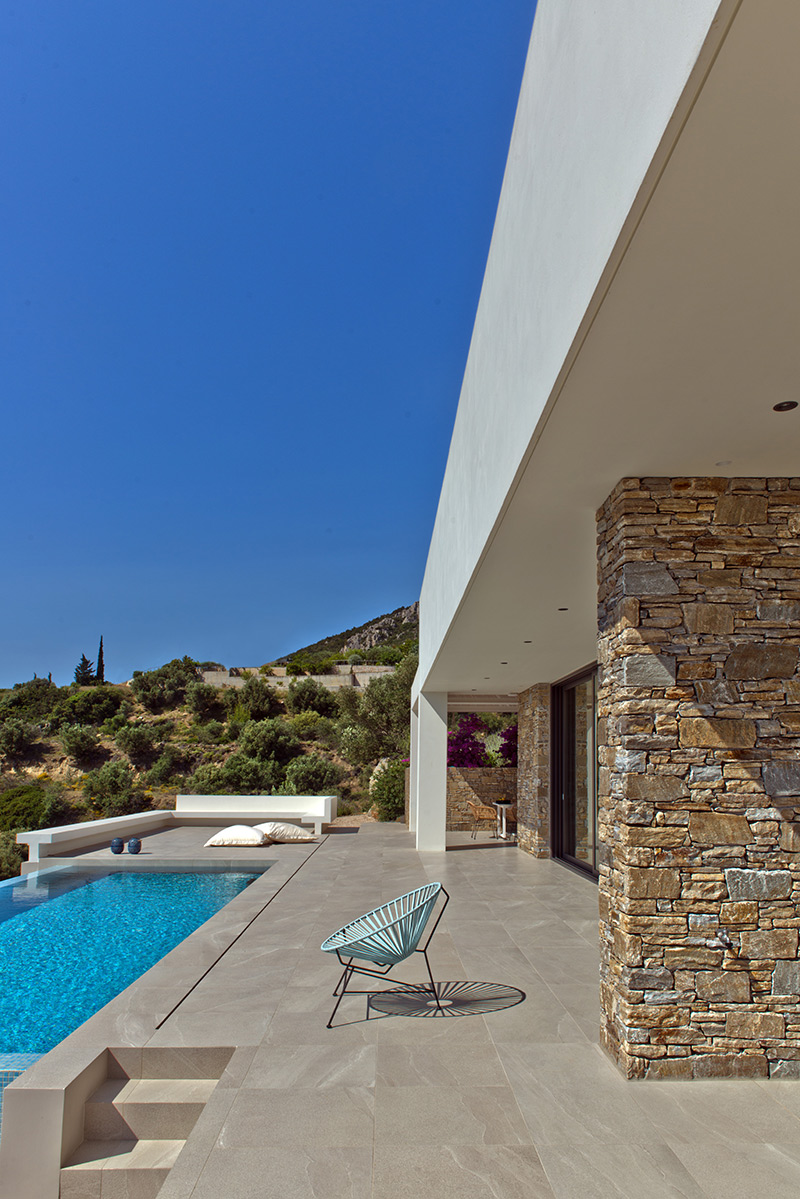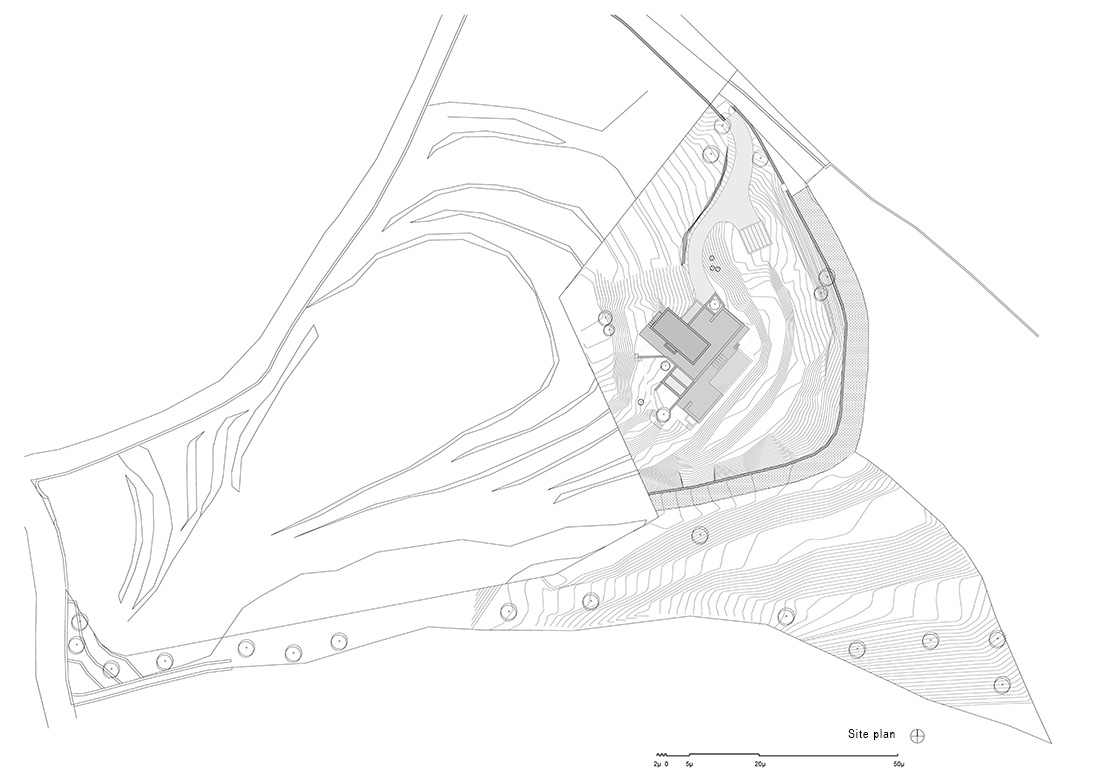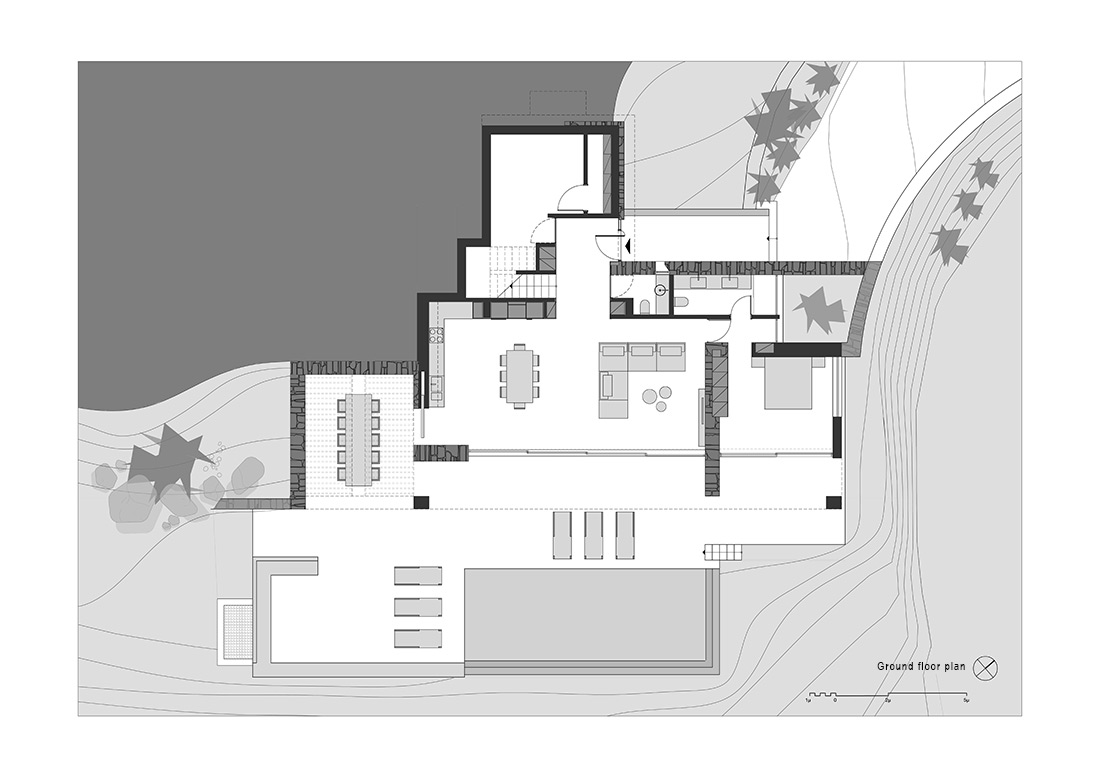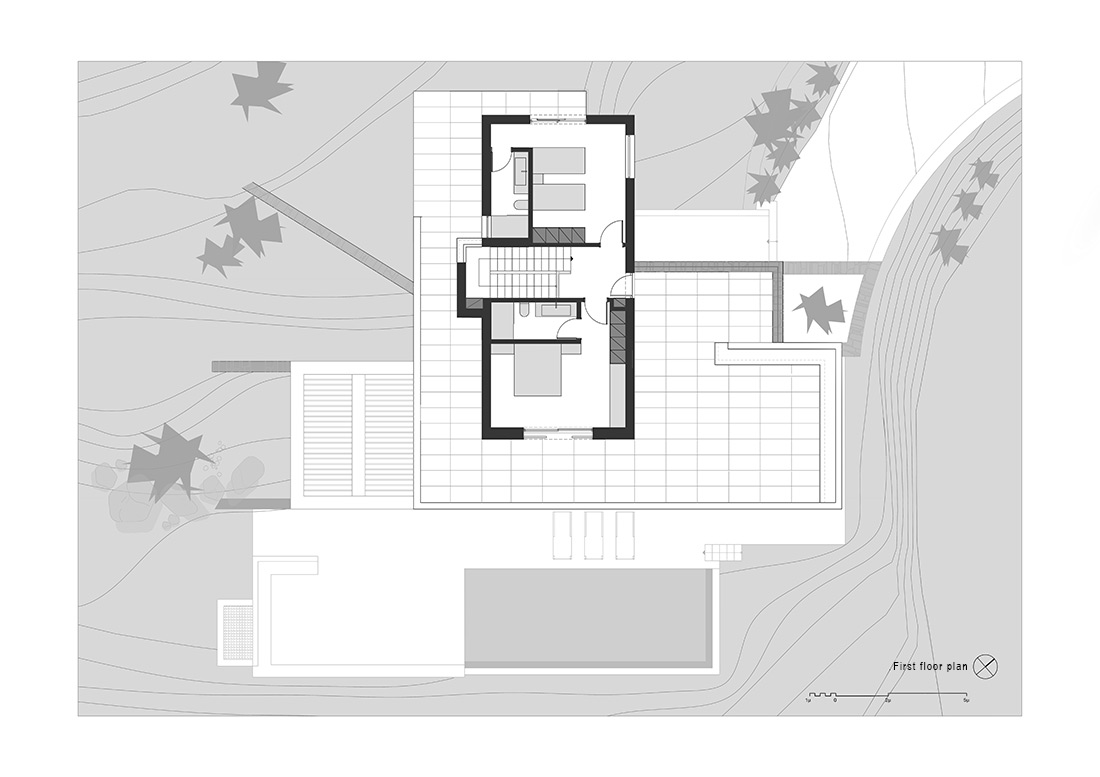 Credits
Architecture
Katerina Valsamaki architects; Katerina Valsamaki
Design team
Katerina Charisiadis, Alexandra Baklatzi
Client
Private
Year of completion
2018
Location
Tolo, Nafplio, Greece
Total area
190 m2
Photos
Konstantinos Thomopoulos
Project Partners

Geberit, Alotek A.E., Sato Group, Ακpa Design, Schüco Hellas, Gruppo Cerdisa Ricchetti
Related posts
Powered by