This simple family house stands in the Protected Landscape Area of Český Kras. The current appearance of the house is the second implementation phase produced by the same architect. The 1st phase from 2008 under the house's first investor was inhabitable but completed in a simple state. The new owner of the house (parents with their teenage son), who bought it in 2015, decided to finish the house in its present-day form. They use the house for summer living near Prague and plan to move in when they grow old. The house is founded on 12 simple concrete footings 25 cm above the ground. The ventilated area beneath the house is hidden by terrain work around the house. The house is accessible through coloured doors from the south terrace and through large French windows by the living room area. The construction of the house is completely wooden and is diffusely open. The façade is made from horizontally fixed Siberian larch planks.
The interior structure is formed by exposed ceiling and roof beams and A shaped frameworks without the need of the central columns. This enables the use of an open disposition and an open gallery which is illuminated through the glass gable. The interior was tailor made with special attention being paid to the steel spiral staircase and railing, library, tv cabinet, coffee tables, dining table, sofa, sliding doors and kitchen. All the interior principles are enriched by a carefully chosen assemblage of decoration, and lighting equipment to create a unique environment in accordance to current interior design trends with an emphasis on ergonomics and practicality.
What makes this project one-of-a-kind?
The house is designed as a prototype of a modern, low energy village house that is simple to build for a reasonable price and is easily adaptable to the changing needs of different clients, mostly young families. Every aspect of the house – its simple volume, placement upon the parcel, floor plan shape, window composition, and roof type correspond to the historicizing demands of the authority of the Protected Landscape Area of Český Kras. However, we approached these tasks creatively to complete a modern form of outer and especially interior house design.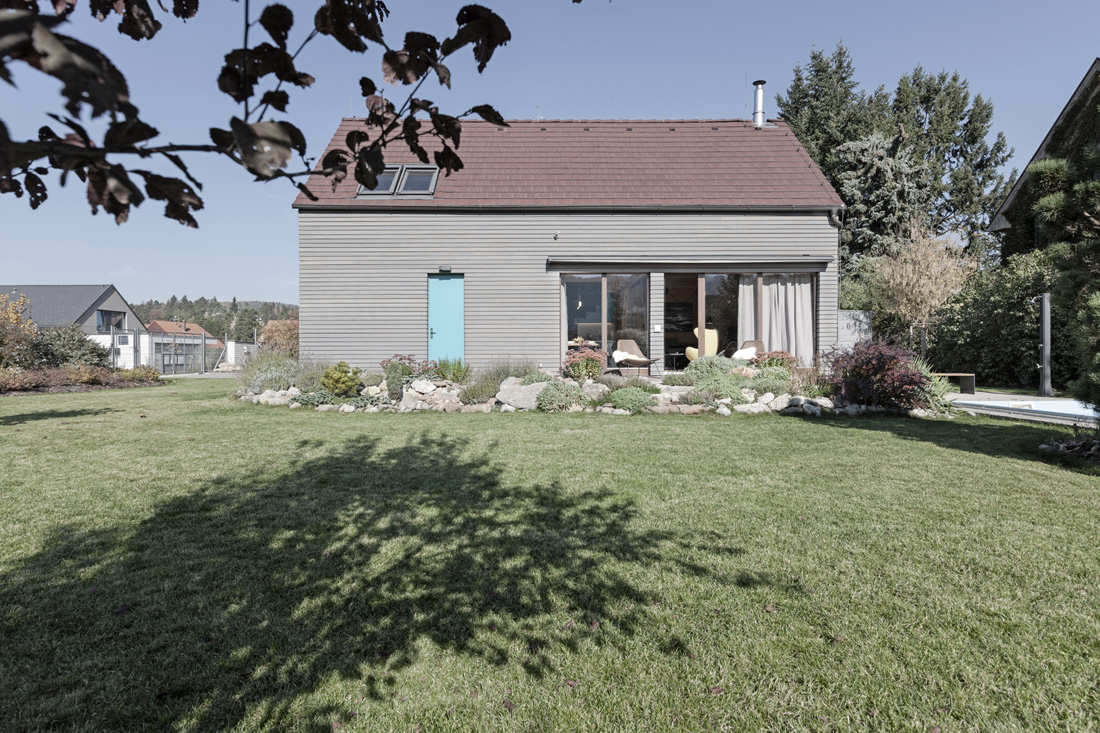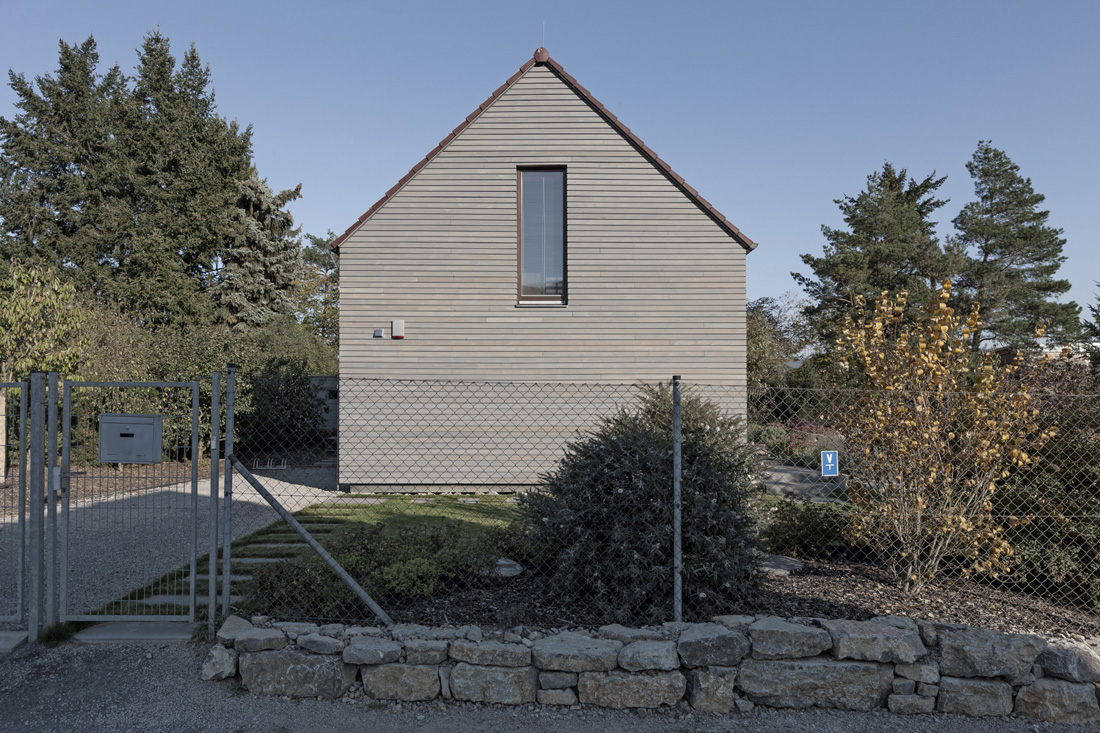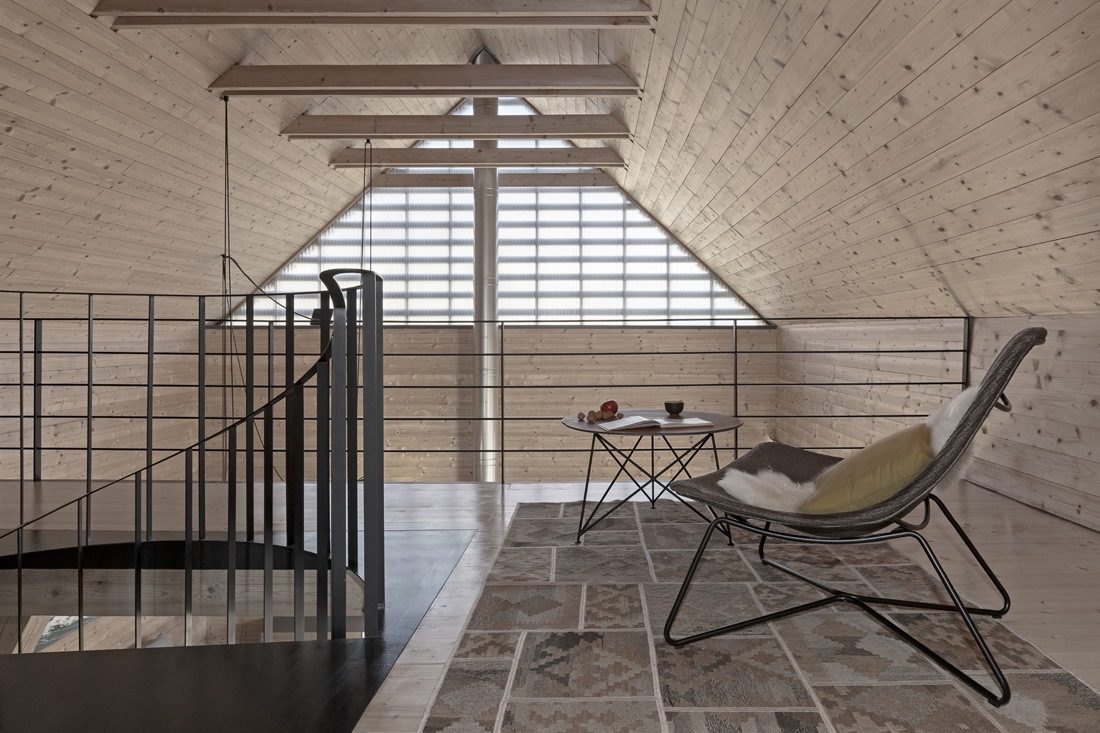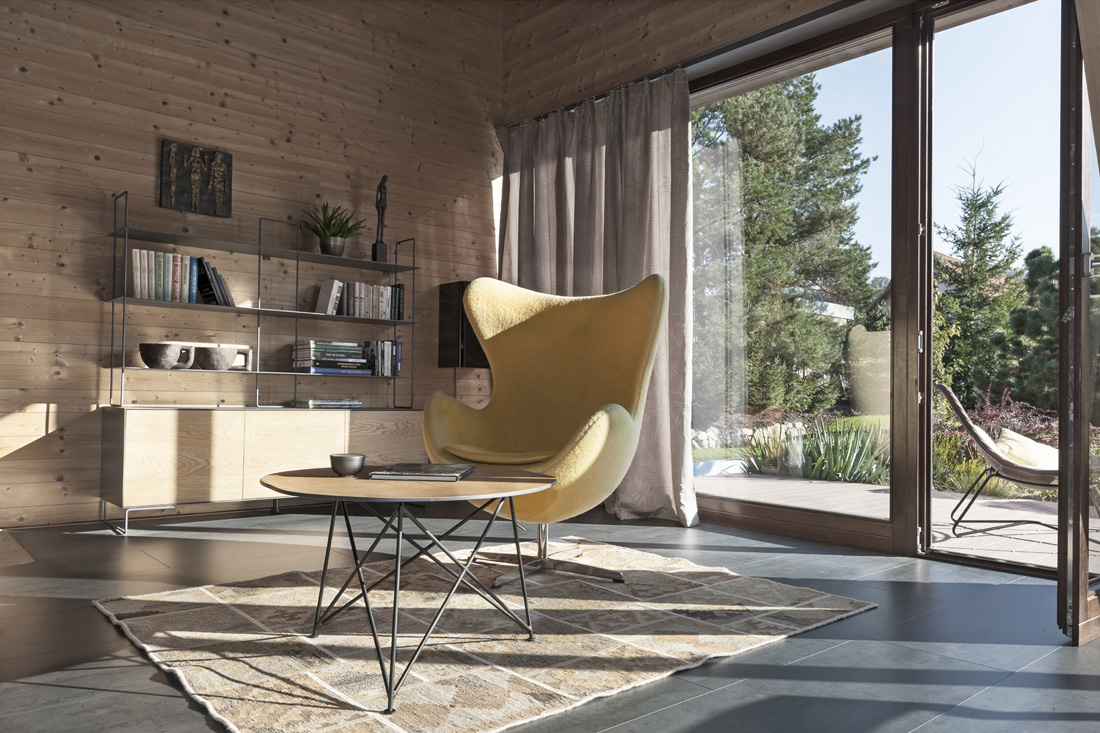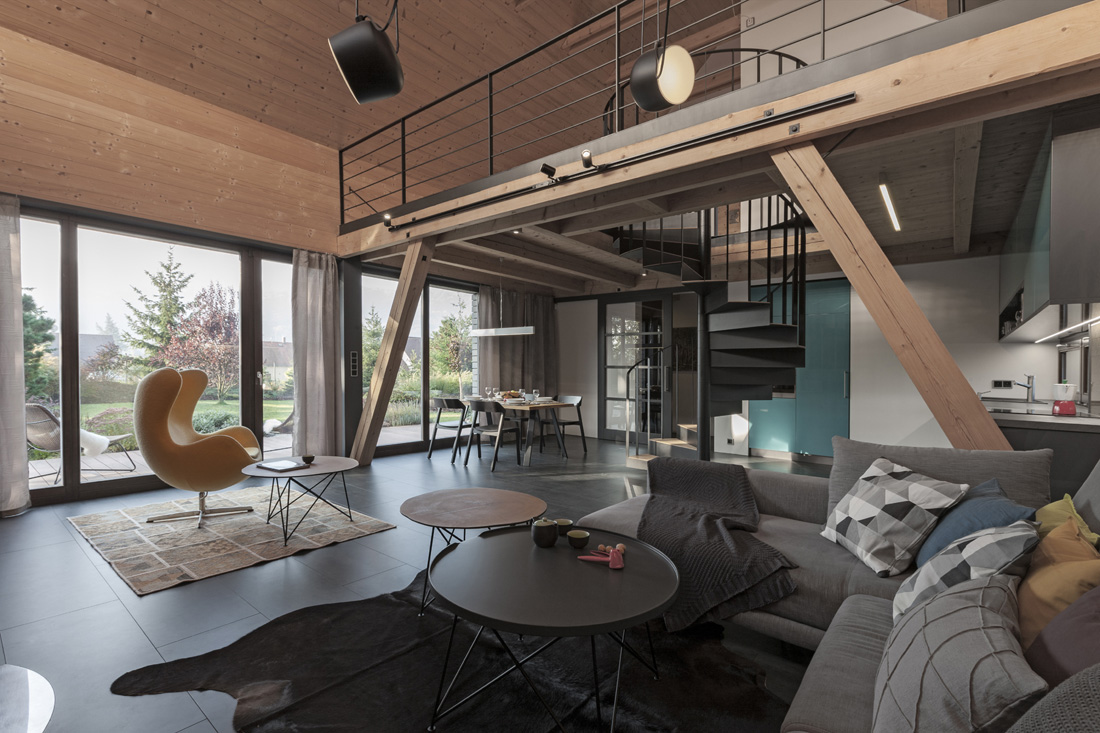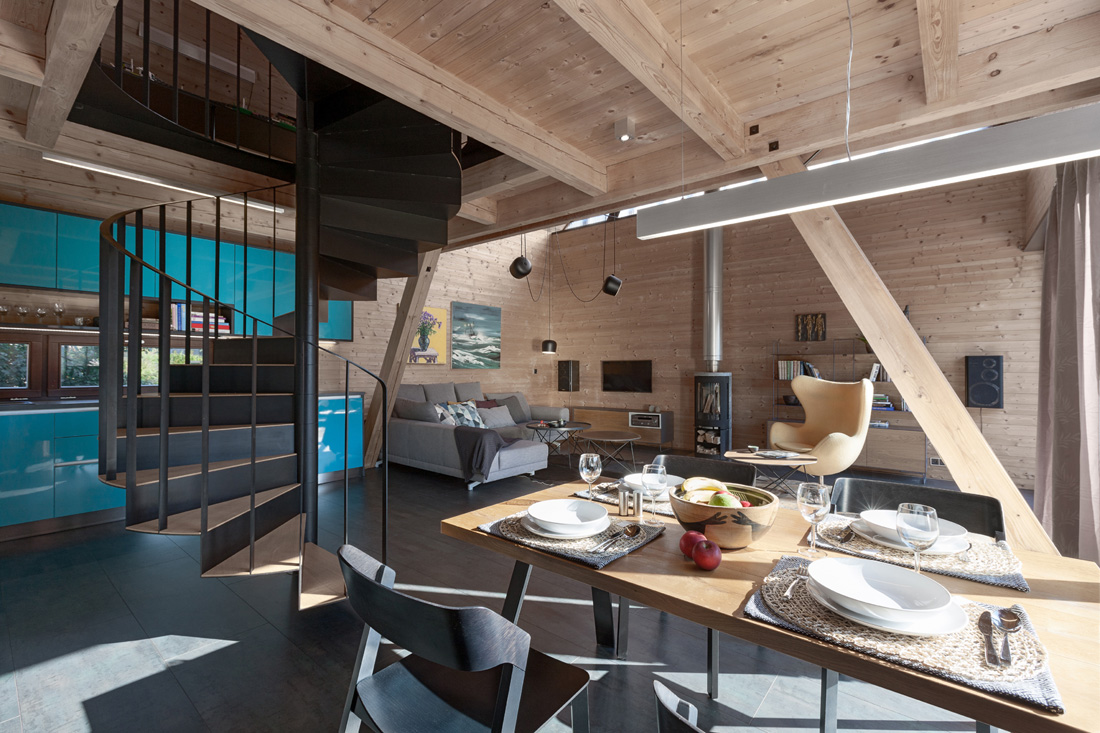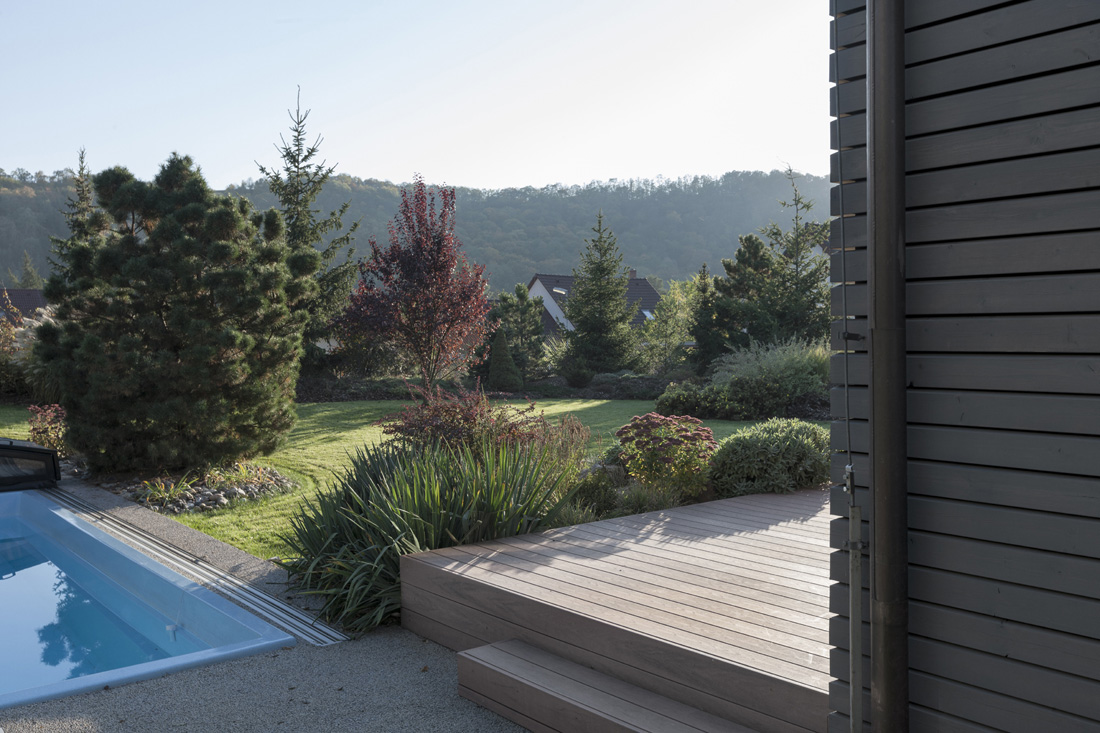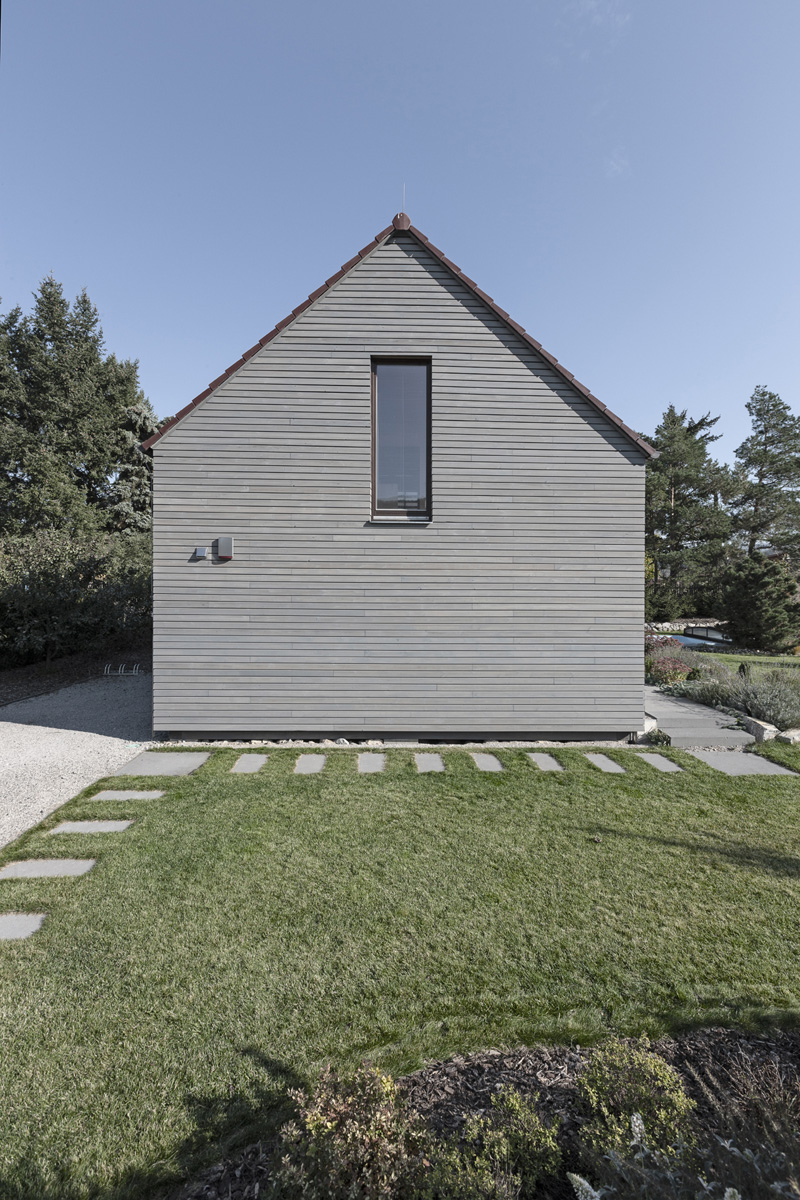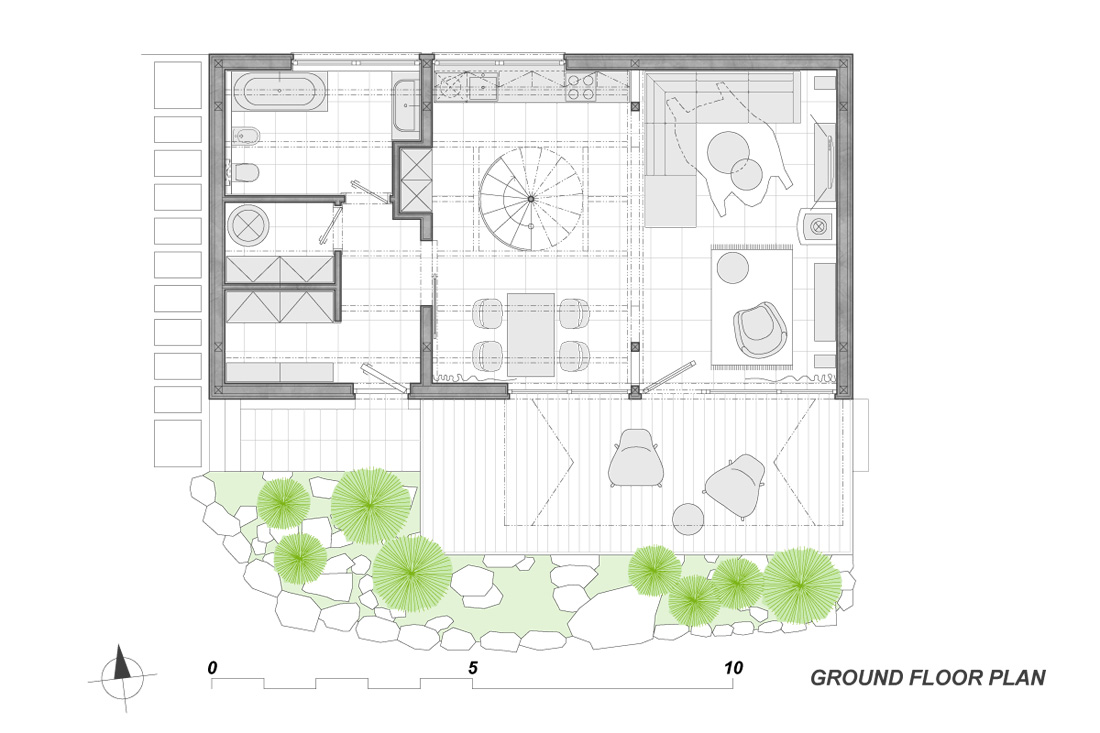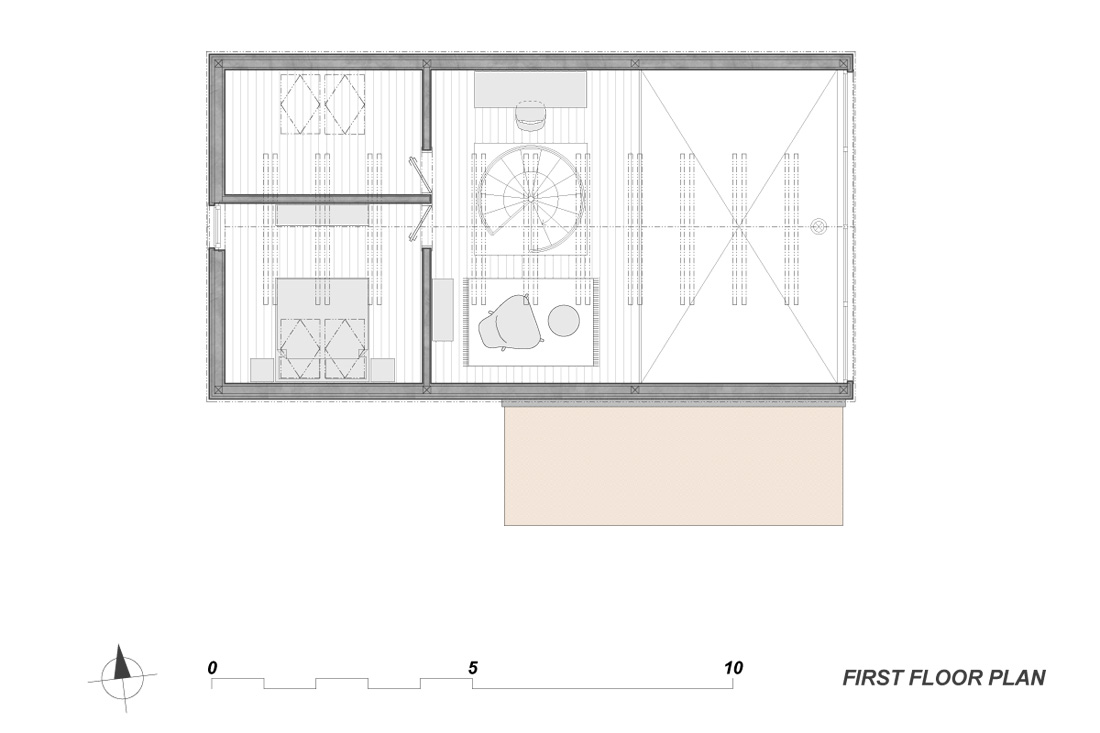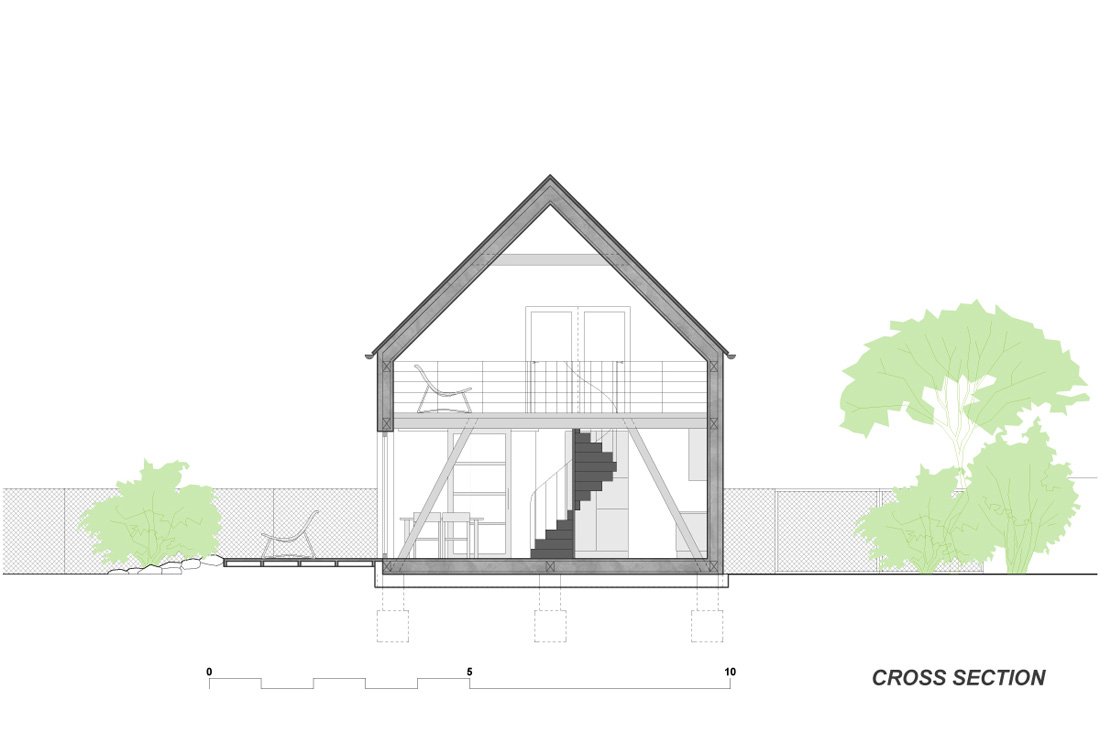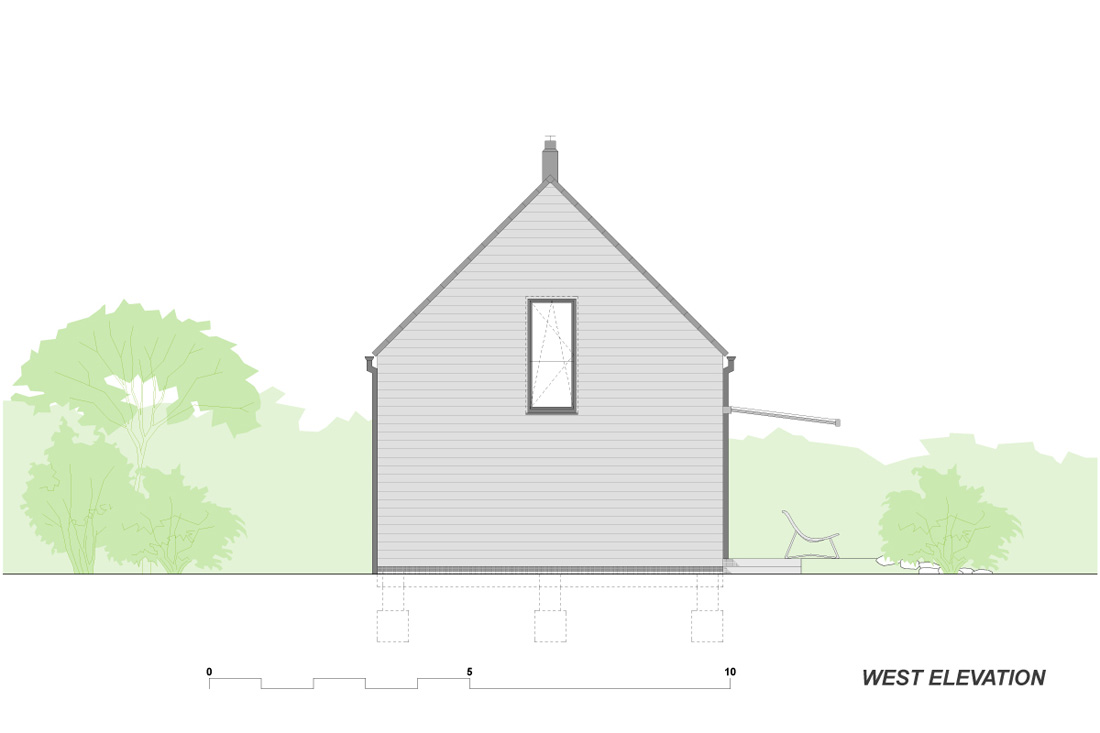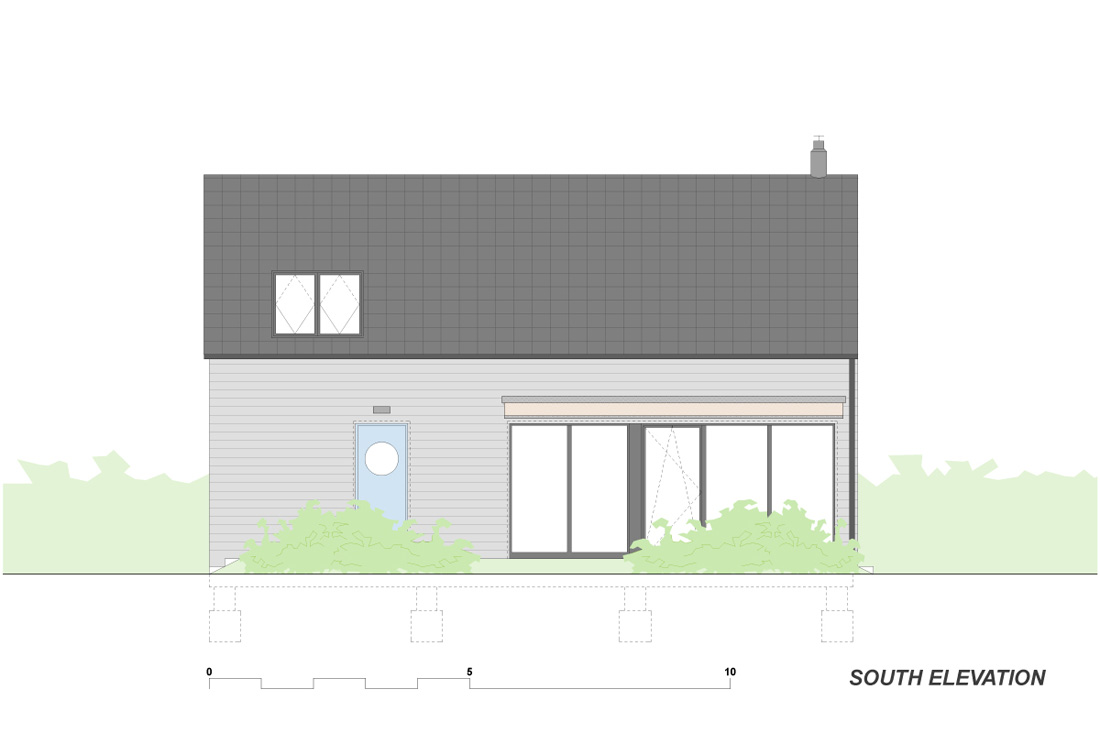 Credits
Architecture
Klanc…architects; Tomáš Klanc
Client
Private
Main contractor for wood construction
The house was built by a self-help organization of more subcontractors.
Year of completion
2018

Location
Hlásná Třebaň, Czech Republic
Total area
160 m2
Site area
96 m2
Photo
Vavřinec Menšl
Project Partners

Plastwood, Godelman, Albixon, Jaf Holz, Local Carpenter Martin Sláma, Siberian Larch, Steico, Rockwool, Cabinetwork Tita, Ikea, Kolo, Kaldewei, Archtiles, Jotul, Phase, Thon, Rendl Lights, Flos, Bulb, Geberit, Hansgrohe, Velux, Lg, Whirpool, Technics, Sony, Abb
Related posts
Powered by