The site is located in the heart of Ratiboř village in the eastern part of Czechia. The neighborhood has been developing inconsistently, resulting in a chaotic context. Our house critically reflects its environment and presents a different approach to today's housing, challenging conventional daily routine of commuting from home to work in the city.
This is reflected in the disposition, consisting of three studios – three smaller objects connected into one volume. The composition is a legible rhythm of alternating solid and hollow masses, incorporating layers of spatial and functional relations. The plot has no fence – the house opens up to the street as well into the inner yard. The volume will be covered by vegetation over time, replacing treetops in the silhouette of the street.
The proposal can be divided into three separate parts – studios A, B & C.
The first floor hosts a studio A, conference room, kitchen, toilet, shower and built-in sleeping area. A higher rear volume accommodates studio B with all utilities.The upper floor contains a hall with kitchen and studio space C. This can either work as one spacious studio, or be divided into three smaller spaces by movable walls.
What makes this project one-of-a-kind?
House in Ratiboř challenges the common division of living and working. By featuring studio spaces with variable sizes and layouts, its enables ist inhabitants to escape the commuting routine and live fully in one place.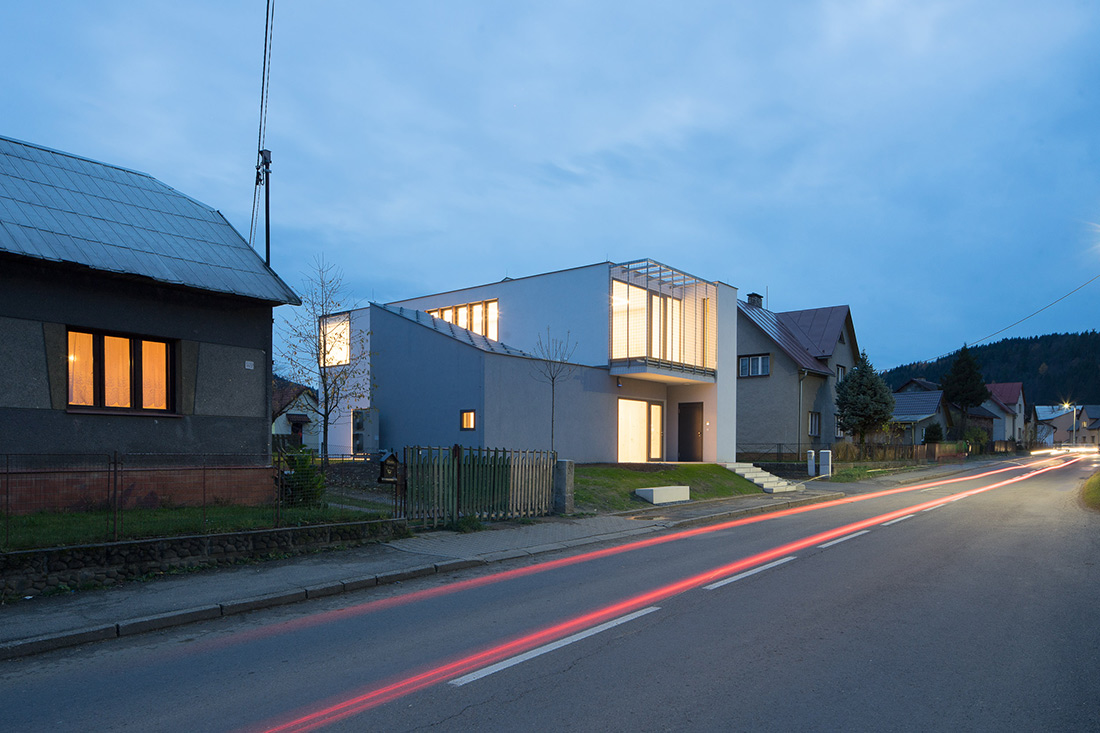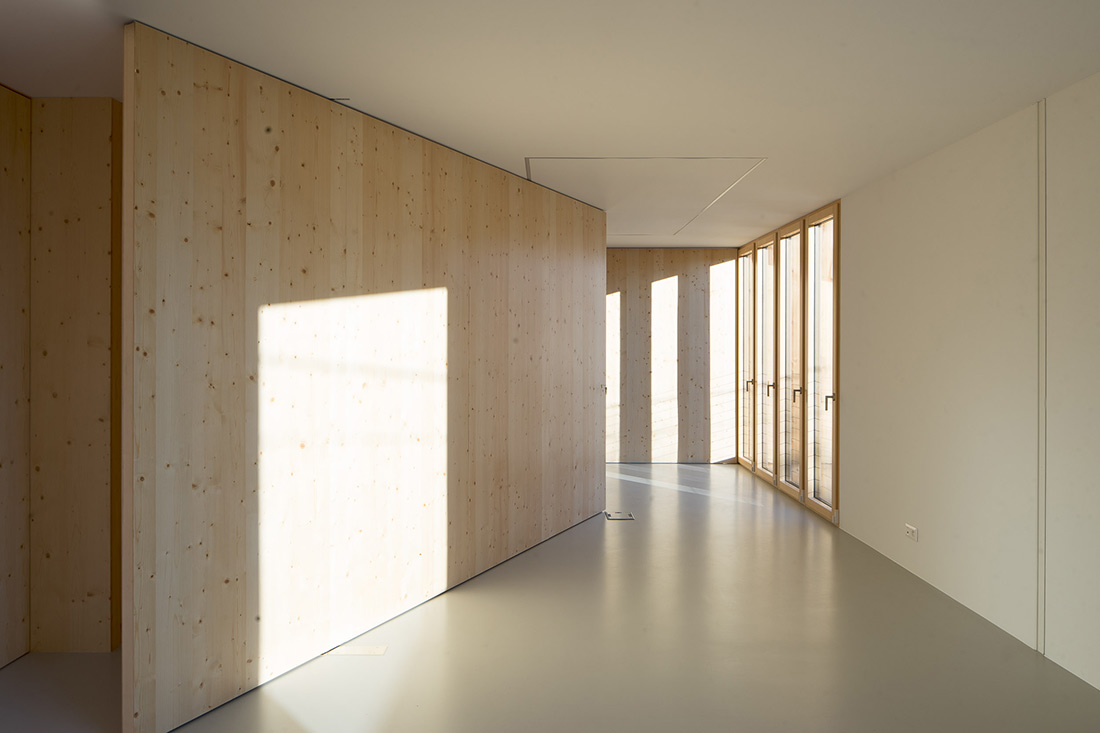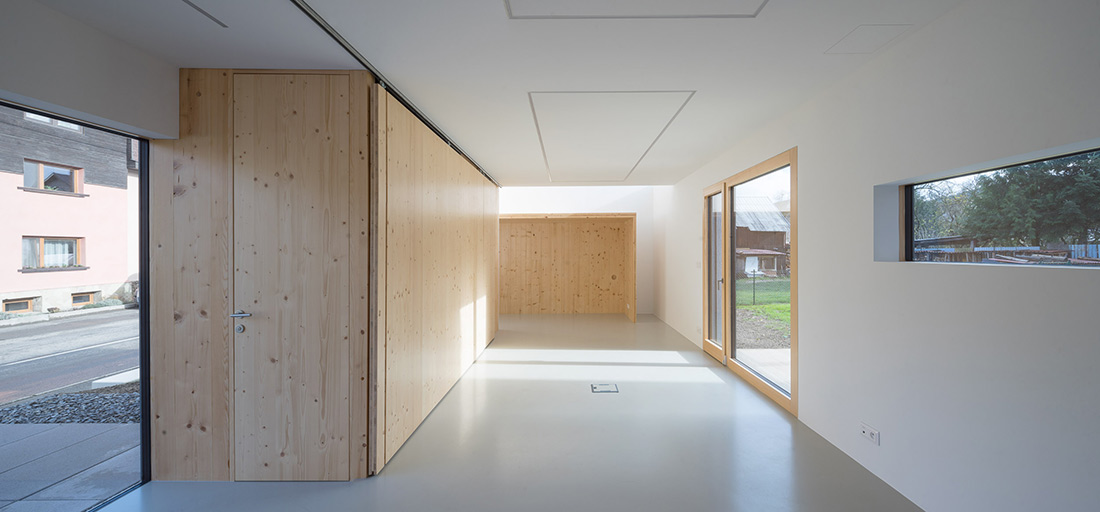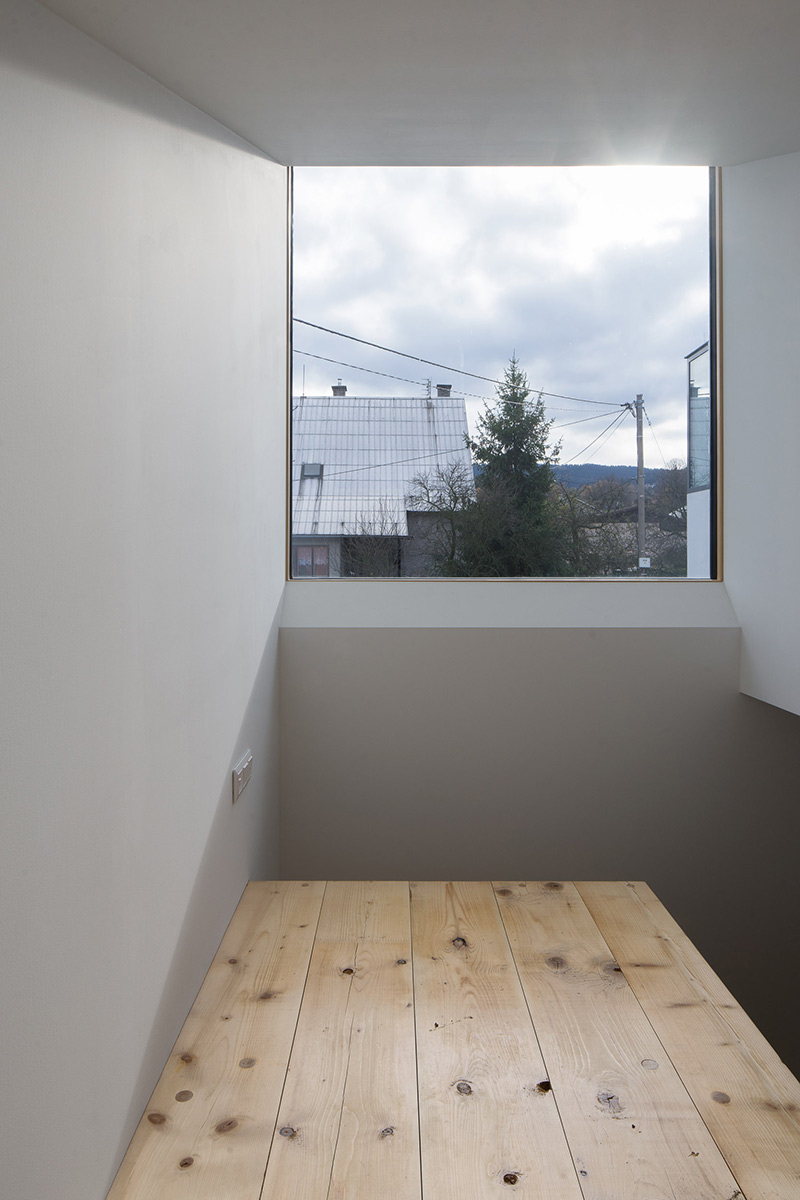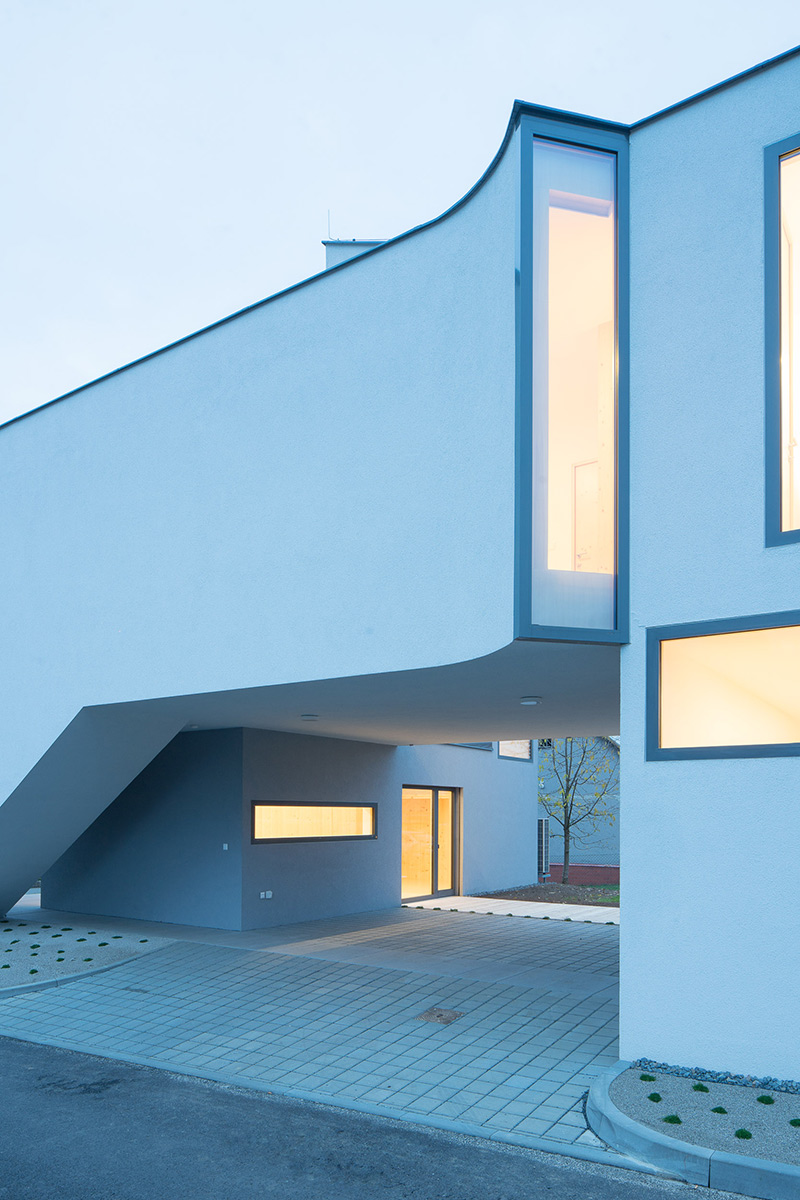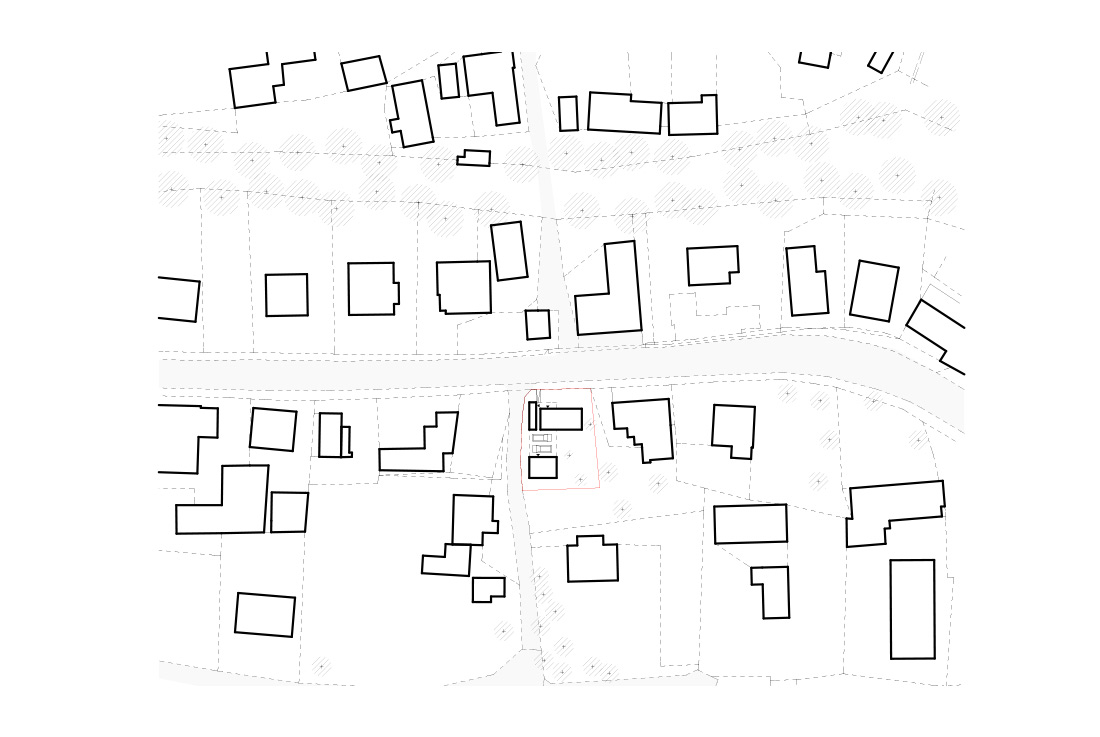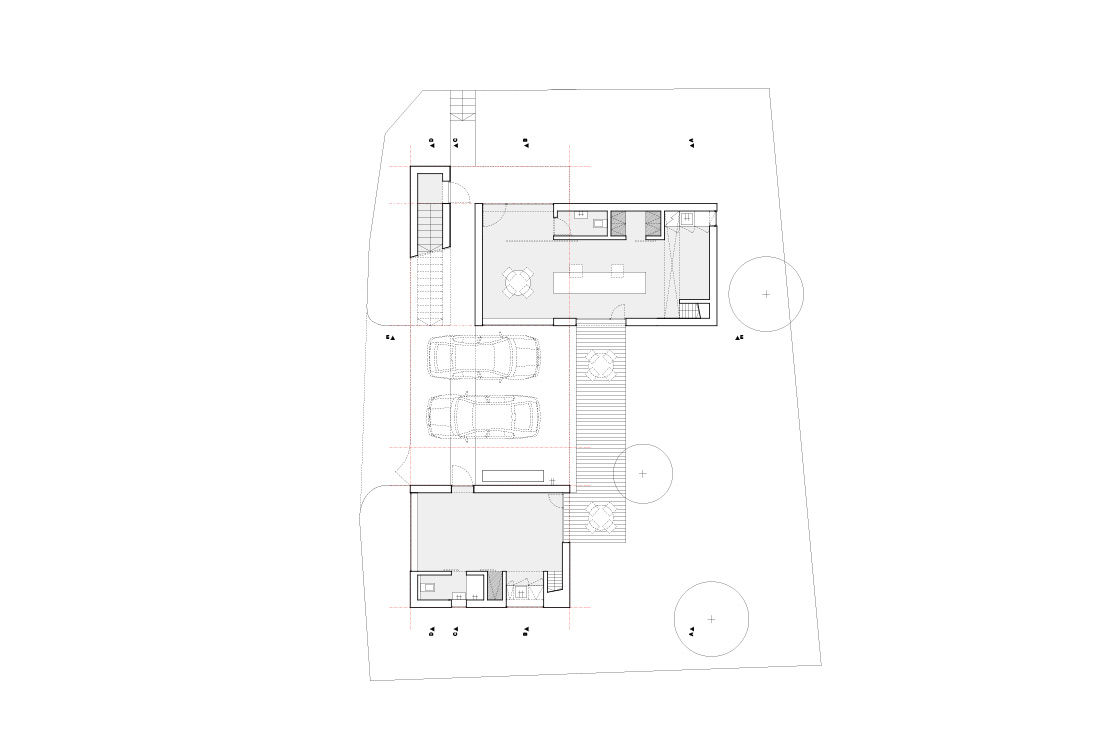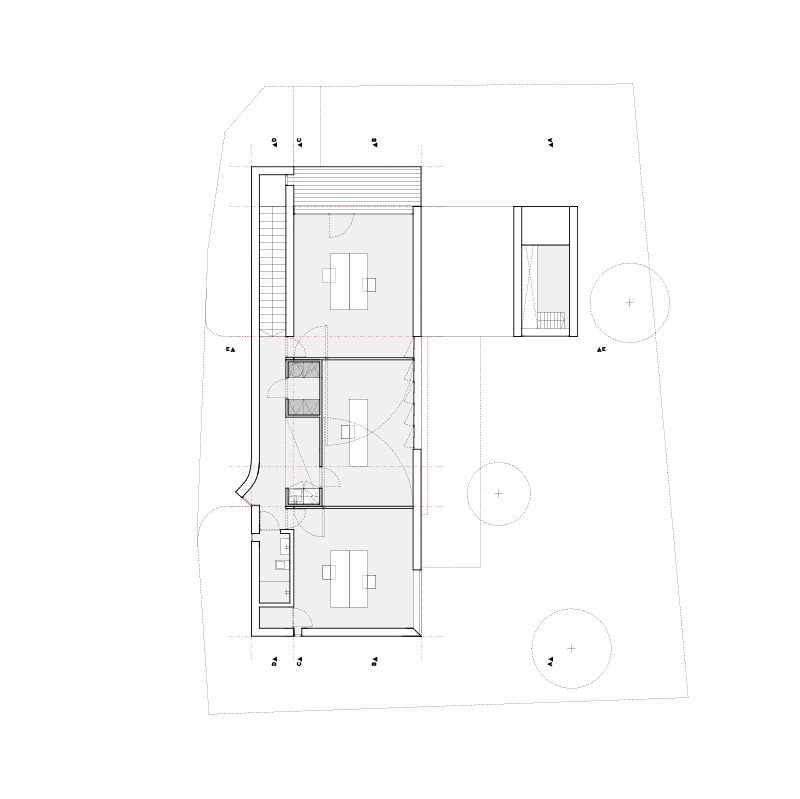 Credits
Architecture
Objektor architects
Client
Private
Year of completion
2017
Location
Ratiboř, Czech Republic
Total area
142,5 m2
Site area
400 m2
Photos
Tomáš Souček
Project Partners
Martin Rosa, Archcon, Miroslav Smrčina, David Böhm, JASY Vsetín, ABETE, Izolting Moravia, TRONET, Fárake stavební s.r.o., S-Technik
Related posts
Powered by