The ensemble – L-shaped – is now playing a main role inthe generous property with the new pool terrace which is the heart of this property. All facades of living areas face the pool and are extended to the large terrace outdoor area with wide opened sliding doors. The large canopy protects against the midday sun, rainshowers and offers using the outdoor area from April till the end of September.
The floor material is concrete – inside and outside. A big stage of one material was born and makes this private a generous playground for thekids. The winter sun provides passive heat yields, because the sun is shining into the rooms on the concrete floor. The floor releases the heat with a time delay at night. The concrete mass of the floor is flushed with cool water in summer and ensures a pleasant indoor climate.
In front of the sleeping room there is a plant area for protecting against insights and the plantszone the main terrace. The new entrance of the residential is a courtyard situation, graveled and greened in order to avoid the insights of uninvited guests. A bright open living room in white is the gesture of greeting and connects old with new. the black, tidy ceiling design underlines the already very noble ceiling height and gives plenty of air to breathe. Most of the furniture is built-in and designed to be multifunctional. Furniture fronts can be opened, there are fully equipped home office workstations hidden behind. The wide-span canopies flow smoothly into the protective outer walls. The black dress of the house outside contrasts with the white colored inside. The deliberately chosen shape underlines the graceful and nestles cautiously on the green of the plot.
What makes this project one-of-a-kind?
The changing from the past prefabricated standard house into the stylish designed and functionable residential.
The pool have become an integrated part of the private "island". Enough space for difficult times like now. There are different spaces and rooms which allowhomewor, homeschooling, living and breathing.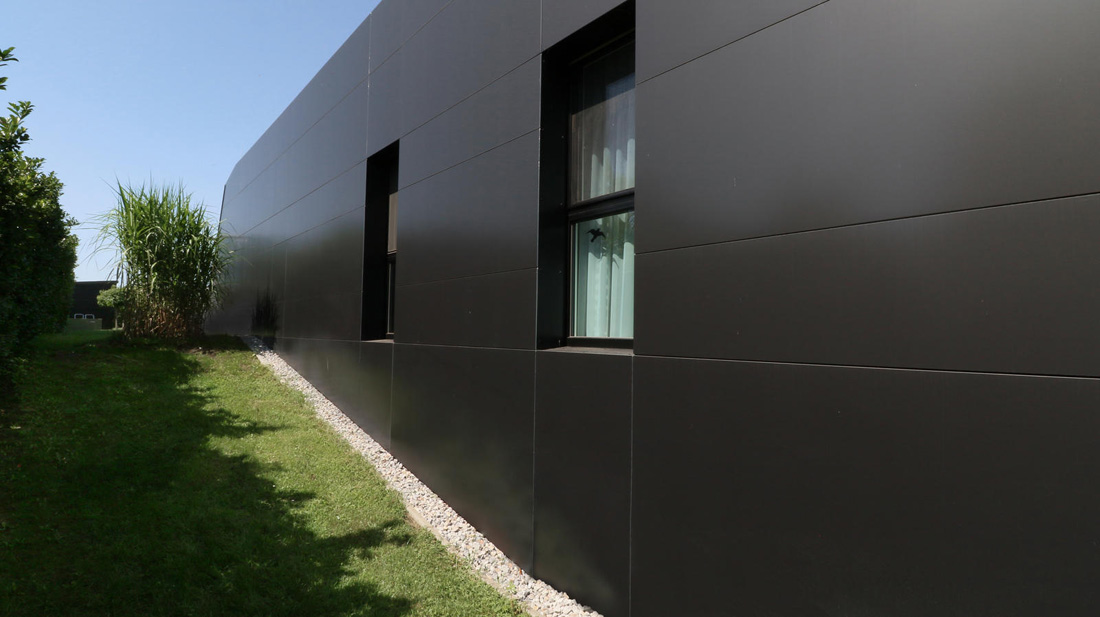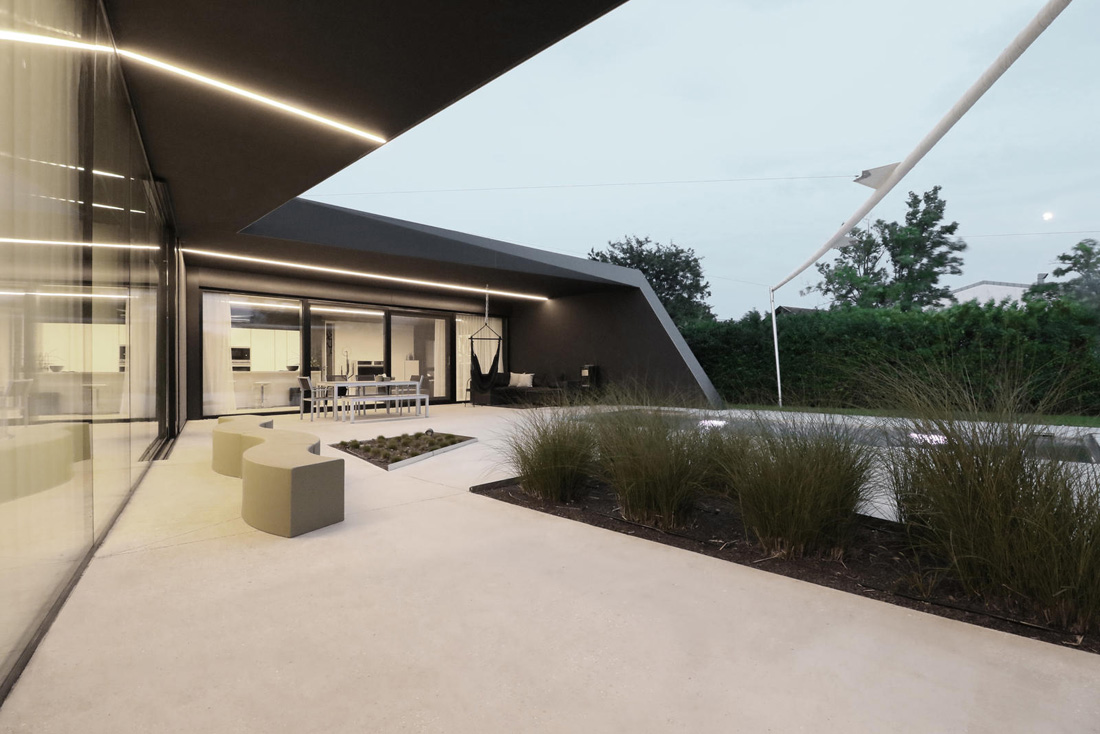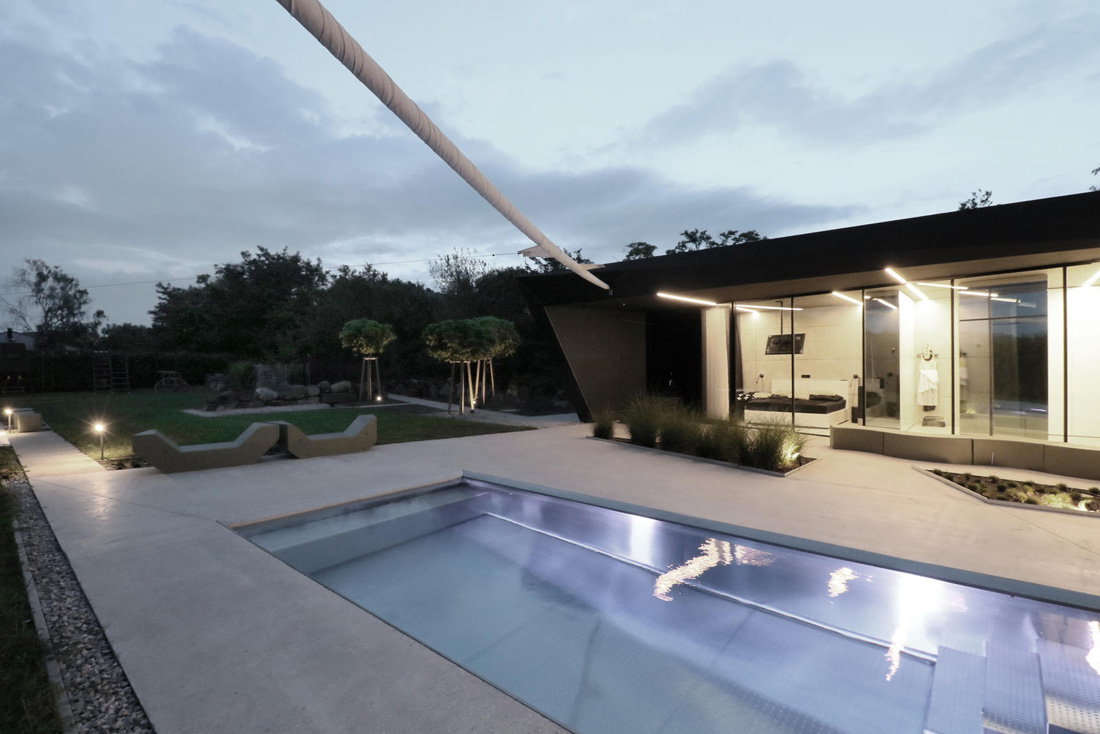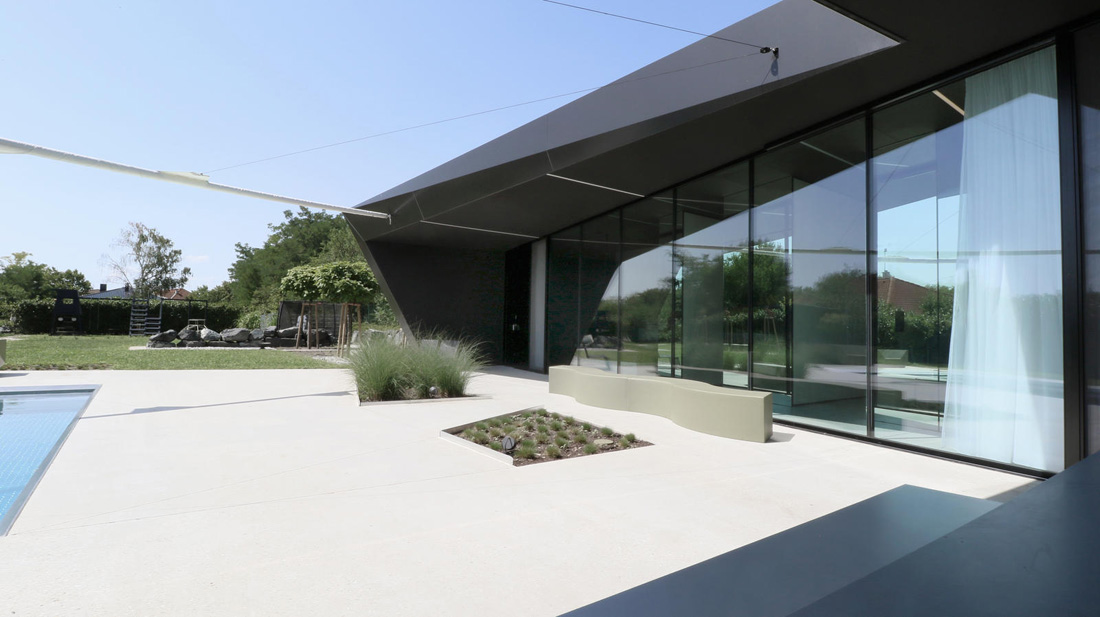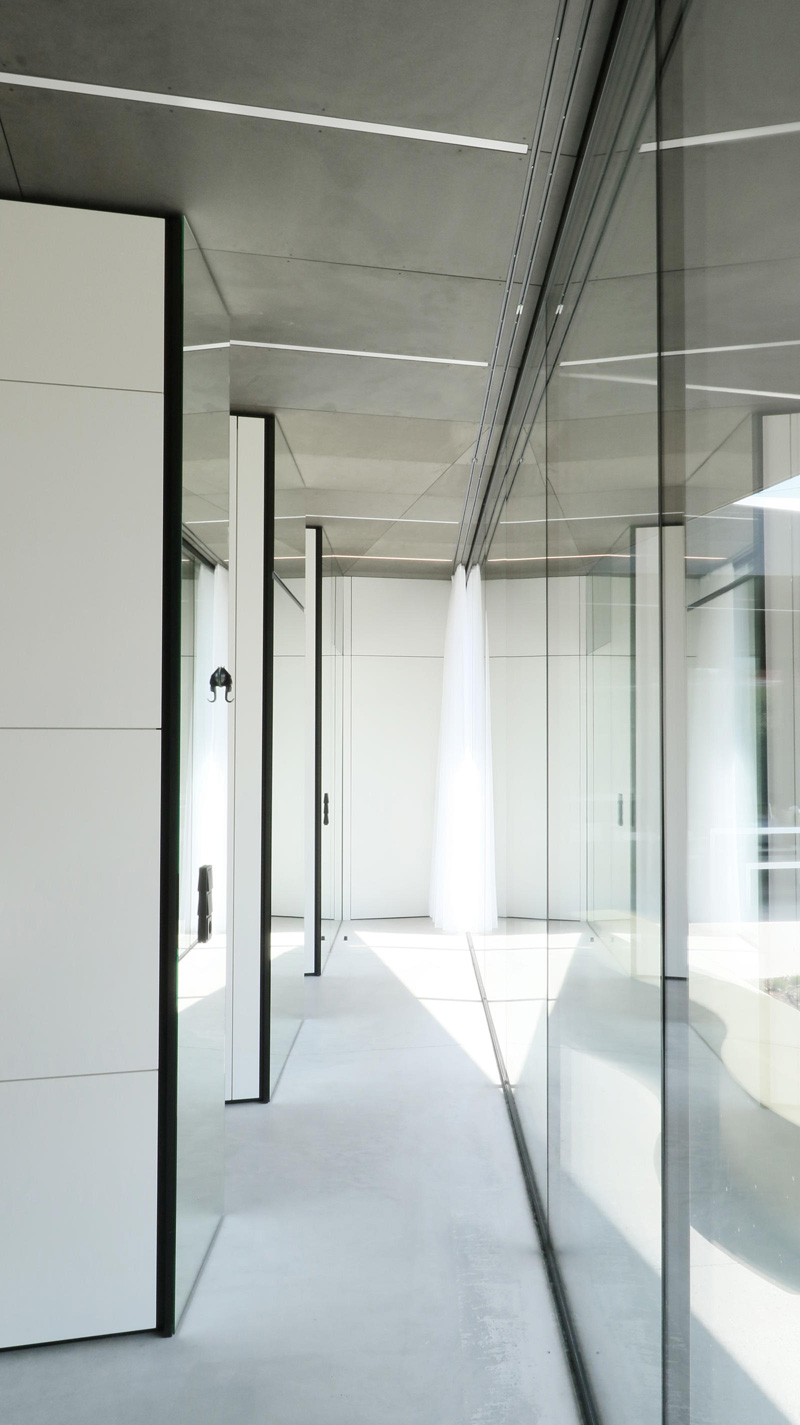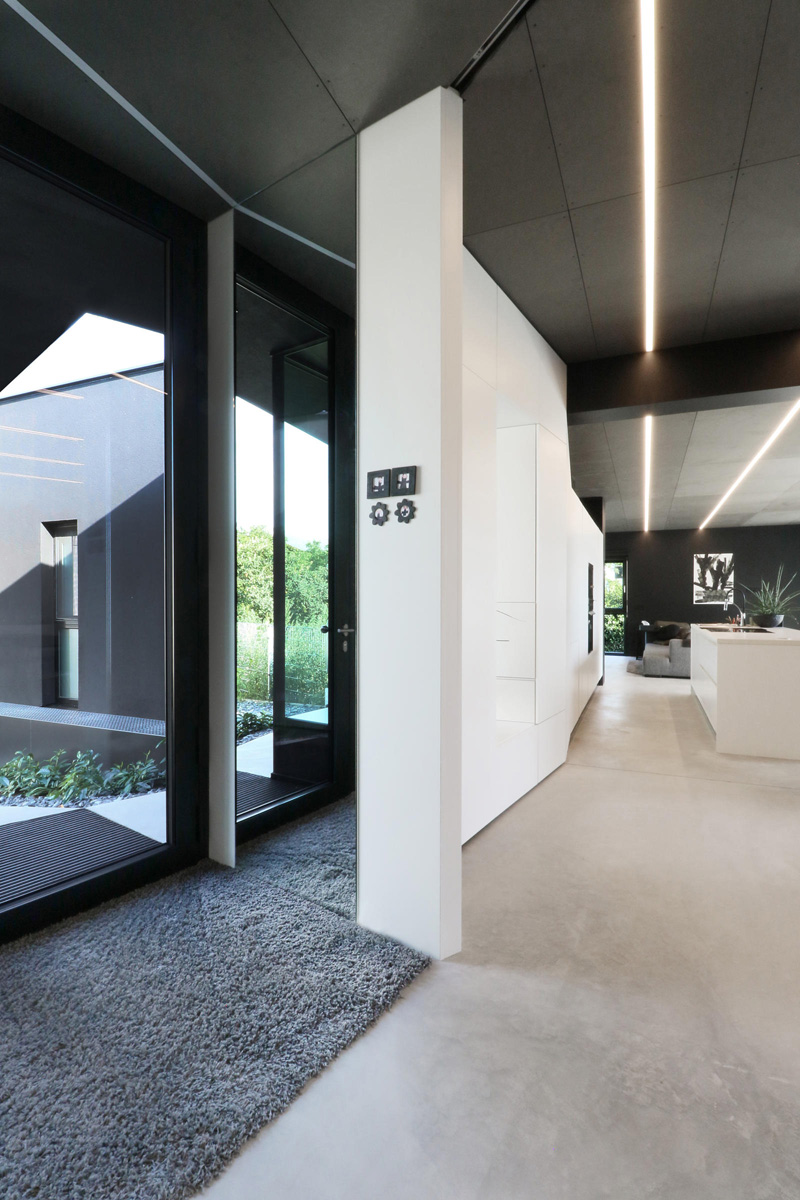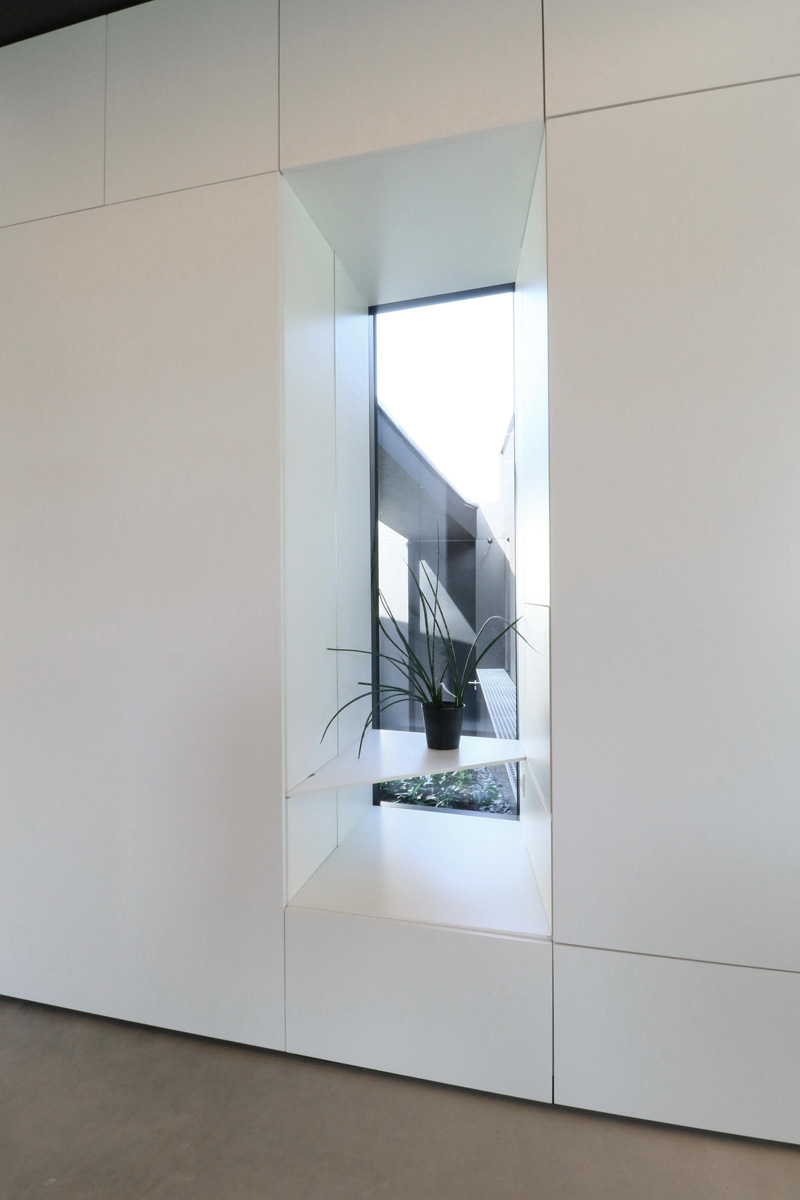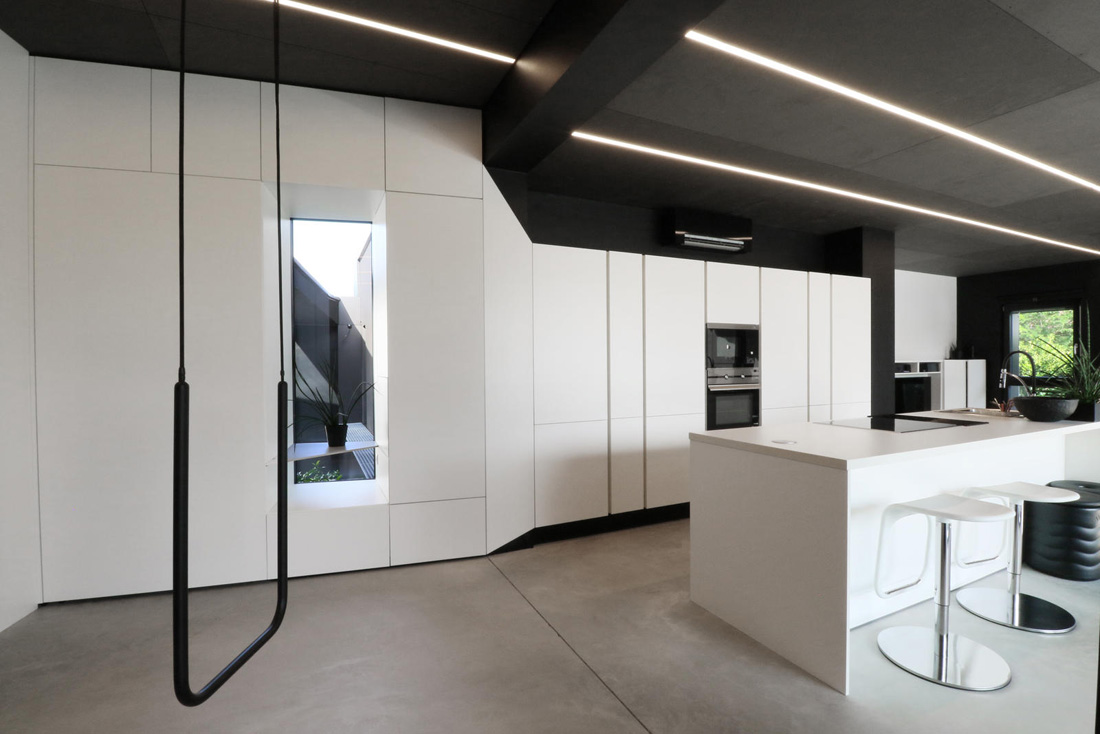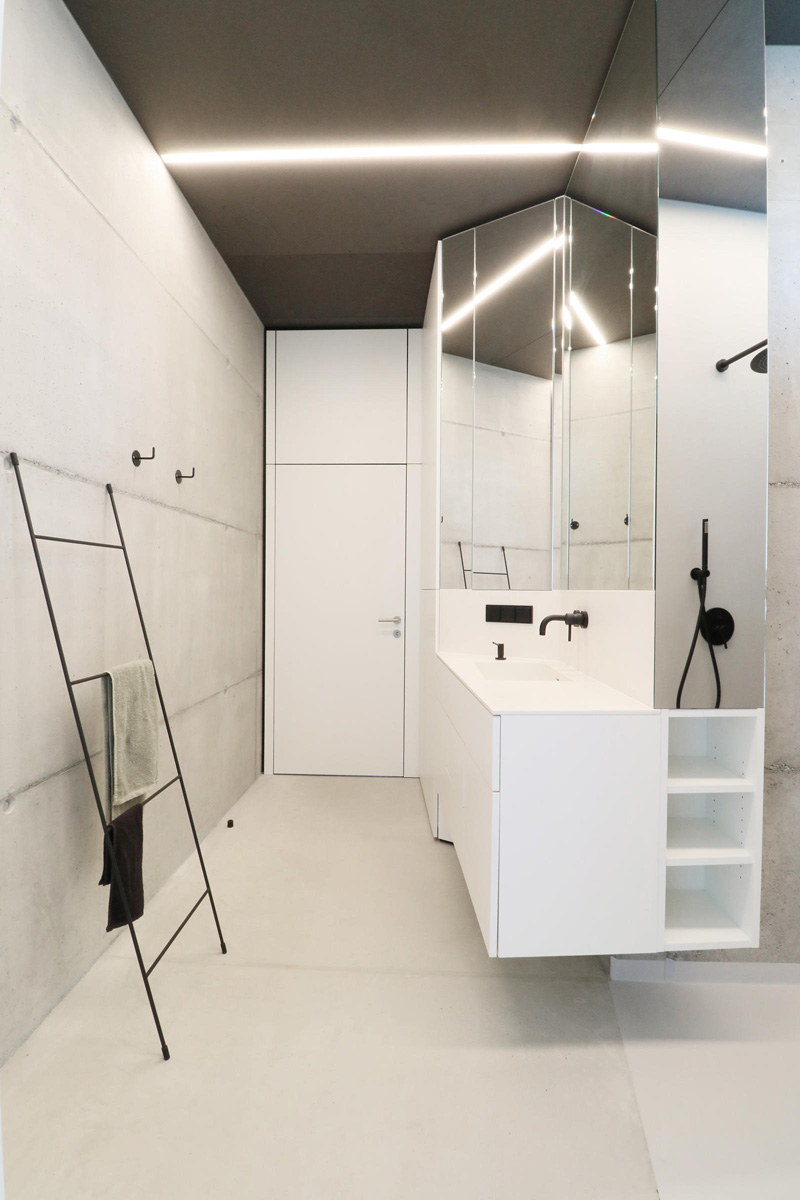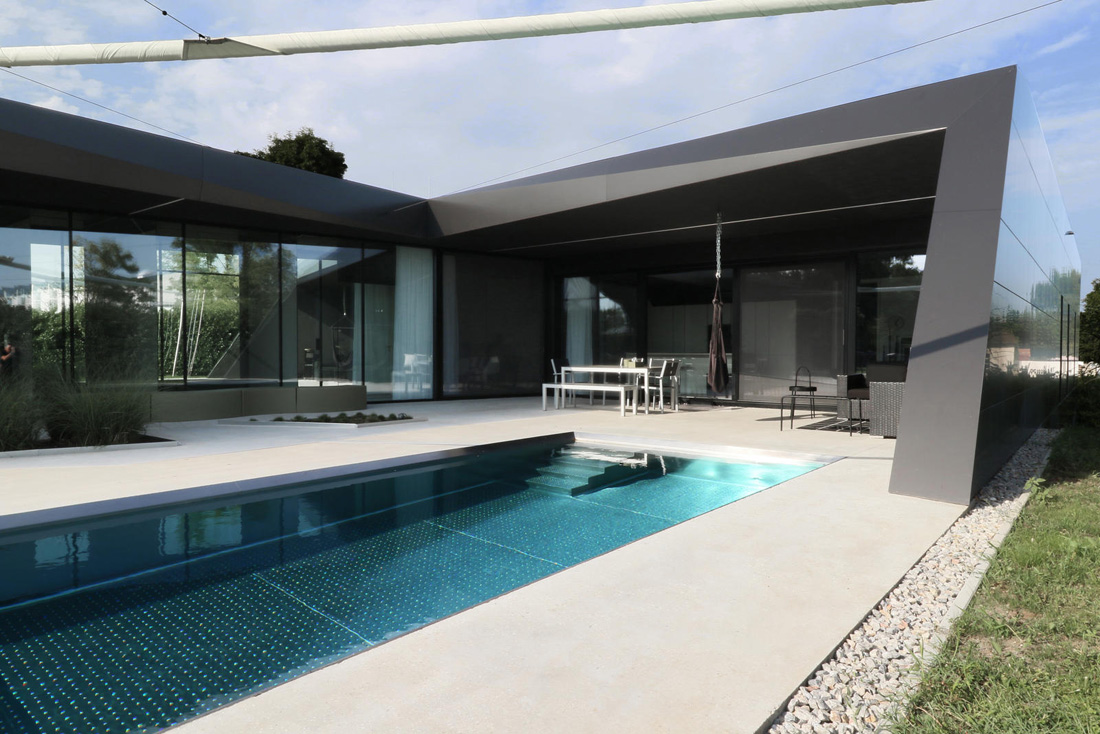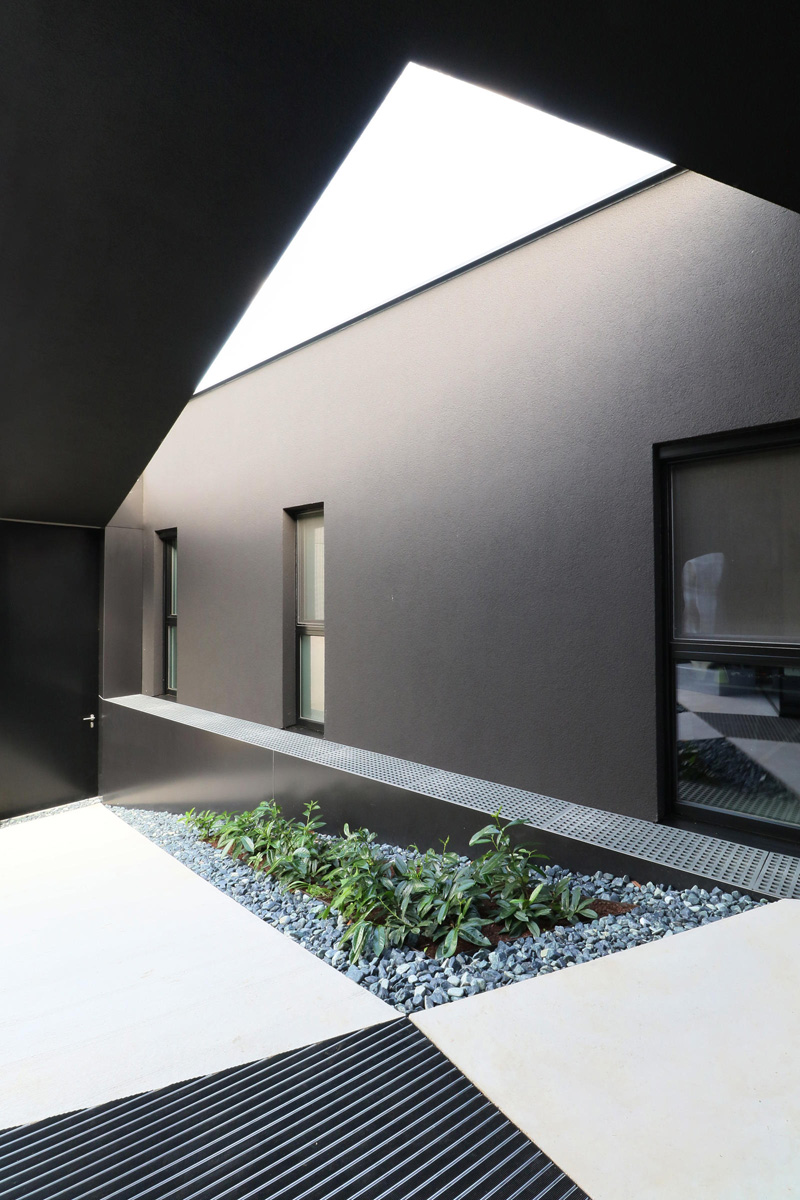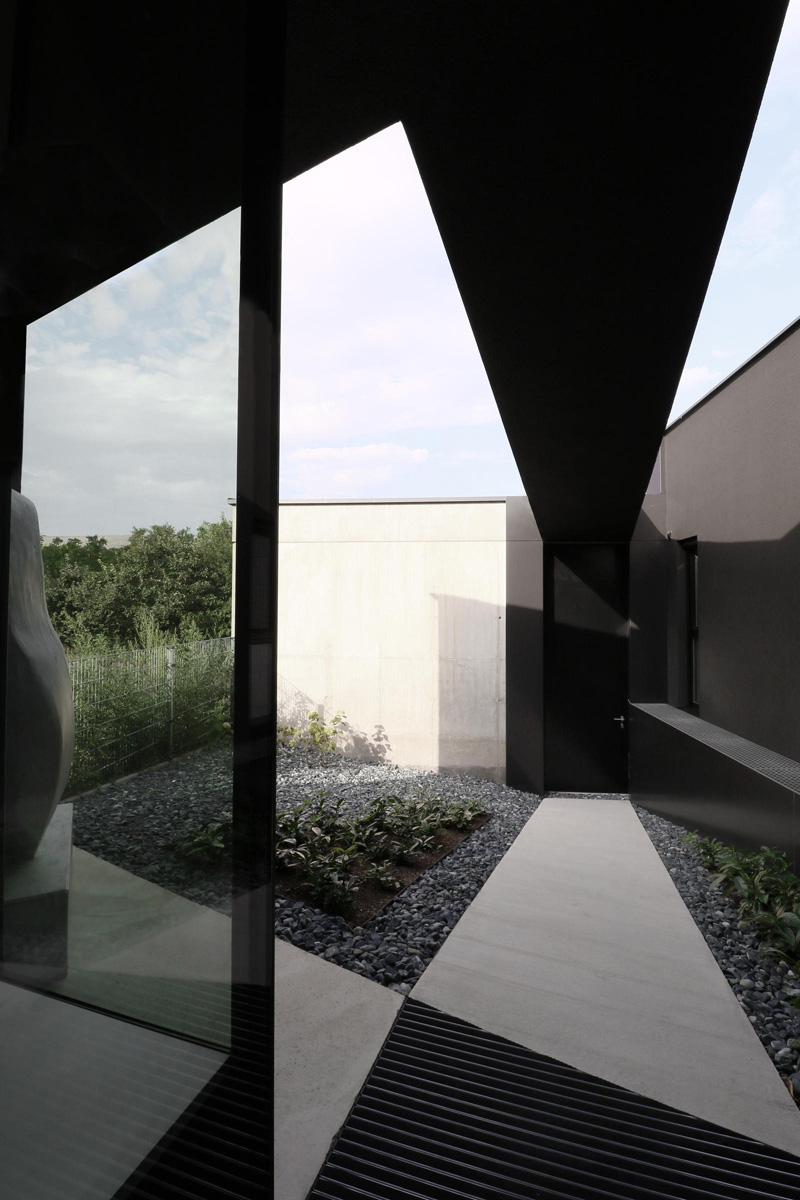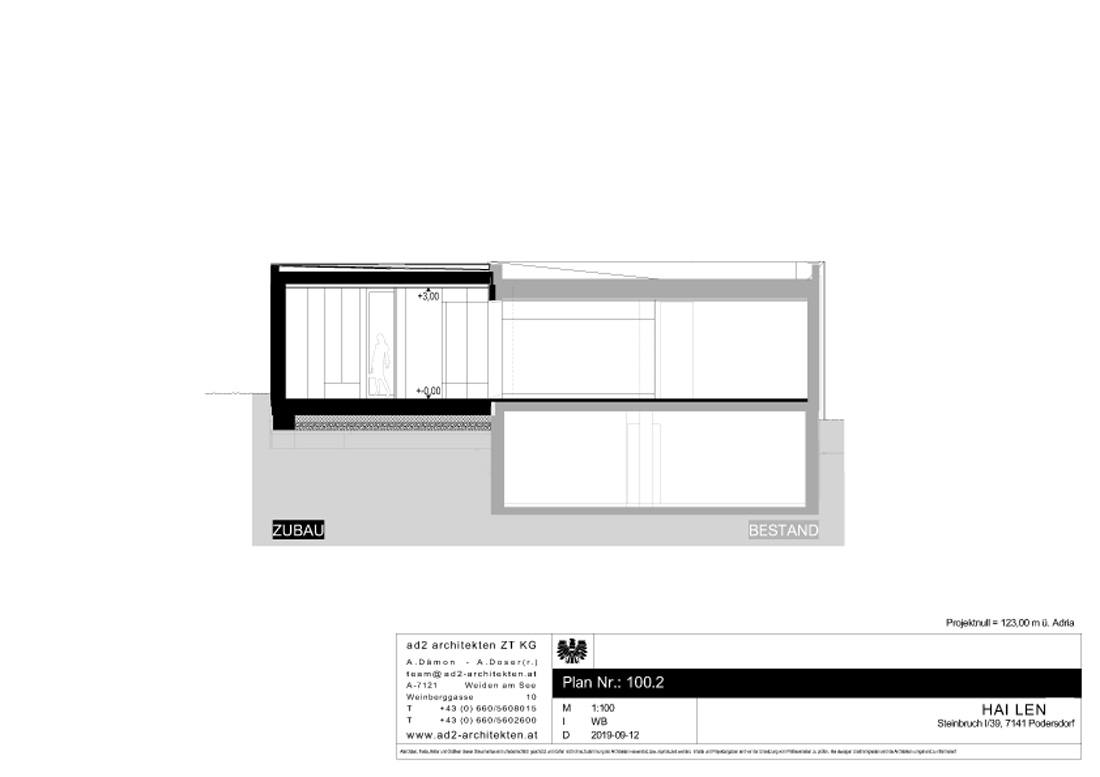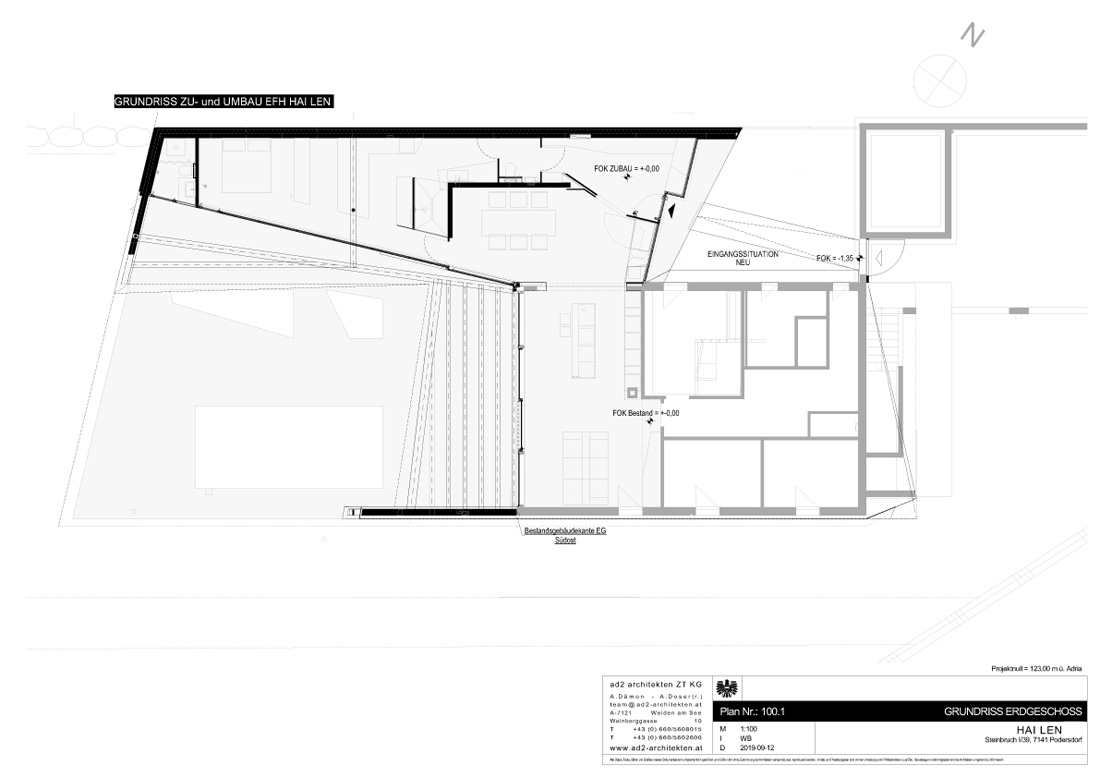 Credits
Architecture
ad2 architekten ZT KG
Client
Private
Year of completion
2018
Location
Podersdorf, Austria
Total area
180 m2
Site area
1.731 m2
Photos
ad2 architekten ZT KG
Project Partners

Main contractor
GEBR. Sattler Baugesellschaft M.B.H.
Other contractors
DURAfloor Industrieboden GmbH, Gassner, Austria, Imregenstehen.at, ewe Küchen GmbH, Geberit
Related posts
Powered by