Planning the first restaurant of two young gourmet cooks was a great opportunity for destilat to realize an exciting gastronomy project in a heritage-protected environment.
The architectural concept is based on the culinary philosophy of Marco Barth and Sebastian Rossbach: a kitchen with simple yet top-quality and predominantly regional products that are finished in a sophisticated and creative way.
Grounded simplicity, regional value creation and high-quality standards of the used materials are therefore the foundation for this architectural design. The project's central challenge was to restore the spatial quality of the existing building substance.
Suspended ceilings were removed to make the original arched ceiling visible again. Surfaces were carefully restored, and preserved wherever possible. An extremely tight budget required us to diligently evaluate every single measure to make sure that "less is more". Smoked oak and scaled sheet steel, which were produced by small workshops from the Muehlviertel and regional craftsmen, were used for the formally very reduced furnishing.
Therefore the premises convey an almost monk-like strictness and simplicity, contrasted by selectively placed and more playful elements that make room for culinary experiences – in the truest sense of the word.
The spatial connection between kitchen and guest area was vitally important to both clients. The goal was to stay in direct contact with the guests, but also to let guests have a good view of what is going on in the kitchen.
Therefore the design comprised an open floor plan with a reception/lounge area, a bar, and a guest area with an adjacent small library as well as a kitchen that opens towards the bar. The kitchen is also connected to the guest area by a window.
Text provided by the authors of the project.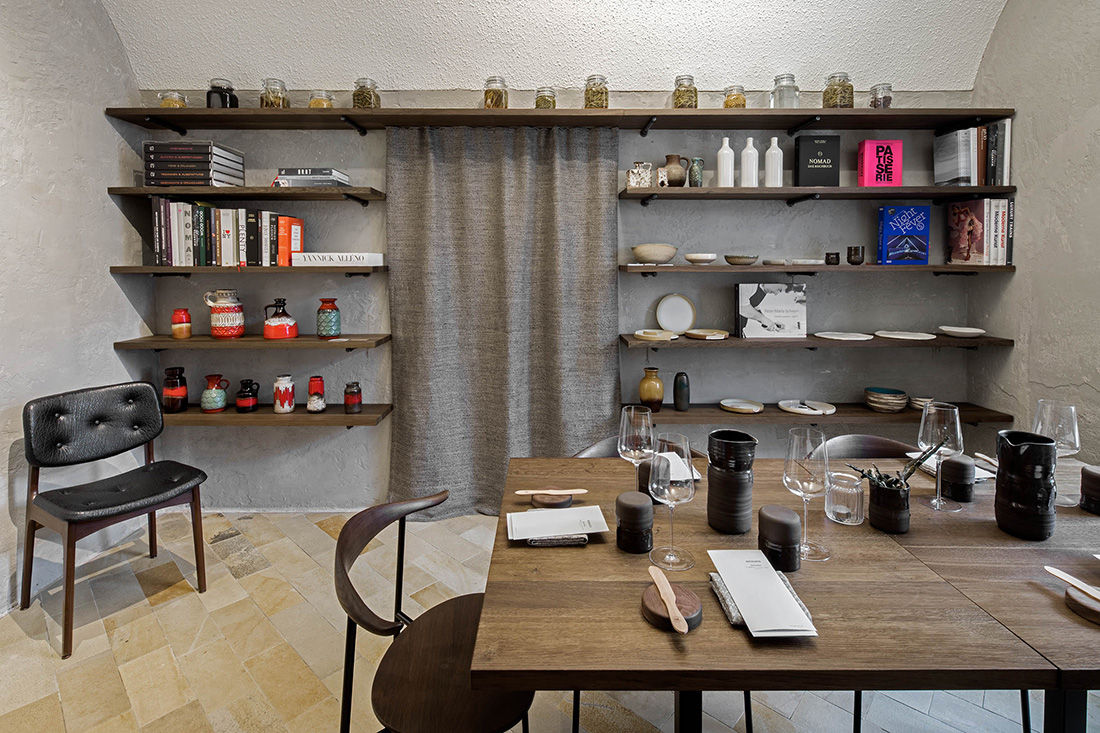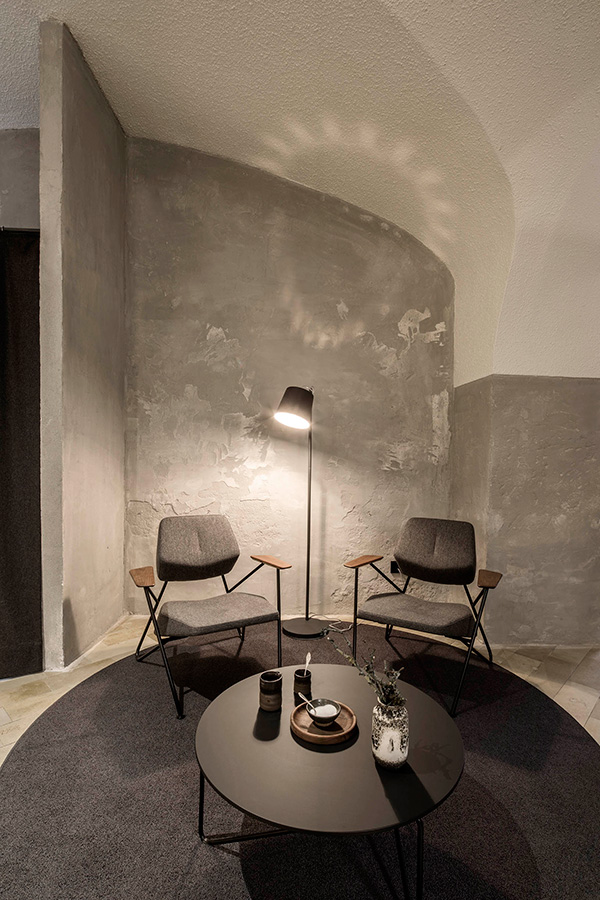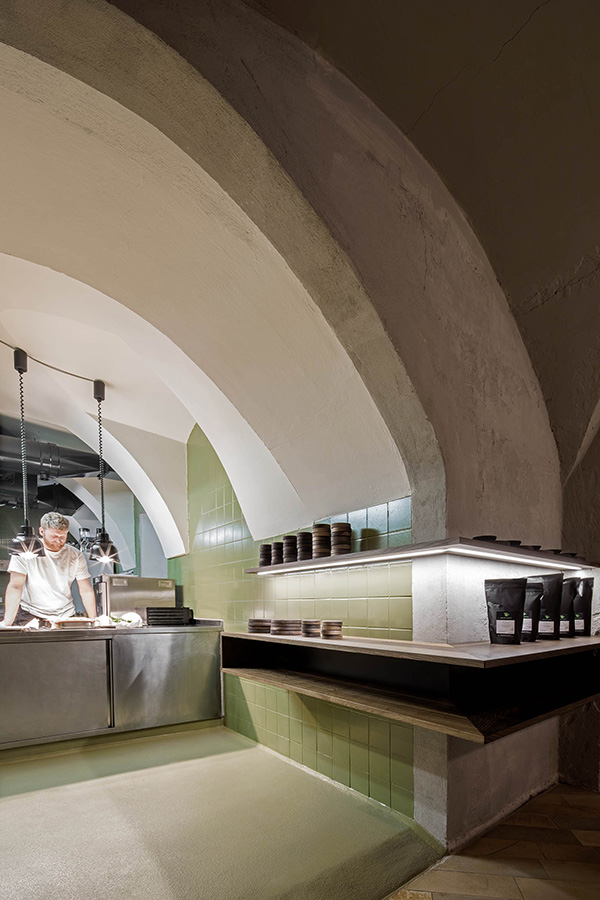 Credits
Architecture
destilat Design Studio GmbH
Client
Rossbarth Gastronomie OG
Year of completion
2017
Location
Linz, Austria
Photos
Monika Nguyen
Project Partners
OK Atelier s.r.o., MALANG s.r.o.
Related posts
Powered by