bureau XII was commissioned with the design of the new headquarter of OLX Bulgaria, a classified platform dealing in 40 markets around the world. Located in the heart of the city centre of Sofia, in an ex printing house from the 1930's, the new headquarter should offer a contemporary and functional space for the local team of around 32 people.
The design brief requires an open space with maximal transparency, a room with 9 working desks for the Telesales department, a room with 3 working desks for the IT department, meeting room for 10 people with teleconference equipment and a bright kitchen next to an existing south faced terrace. The client's wish was to have beside the good functional "office machine" an exciting and distinguishing style with mostly natural materials and as much as possible customized solutions. One of the challenges in that project is the fact that in the 30's ex industrial building double floor is not foreseen. bureau XII evaluated possible scenarios for the cabling of the working desks, and the most reasonable way proved the solution with cabling in the open ceiling, avoiding the necessity of double floor and ramps or steps toward the evacuation routes and building staircases. Industrial spiral pipes were used to conduct the cables from the ceiling down to the working desks. bureau XII designed the office desks, made by plywood and steel, the simple lighting solution and the custom "iceberg" soft seats placed in the relax zone in front of the open air area. The overall design has the aim to provide a vivid space with balanced intervention in the historical substance.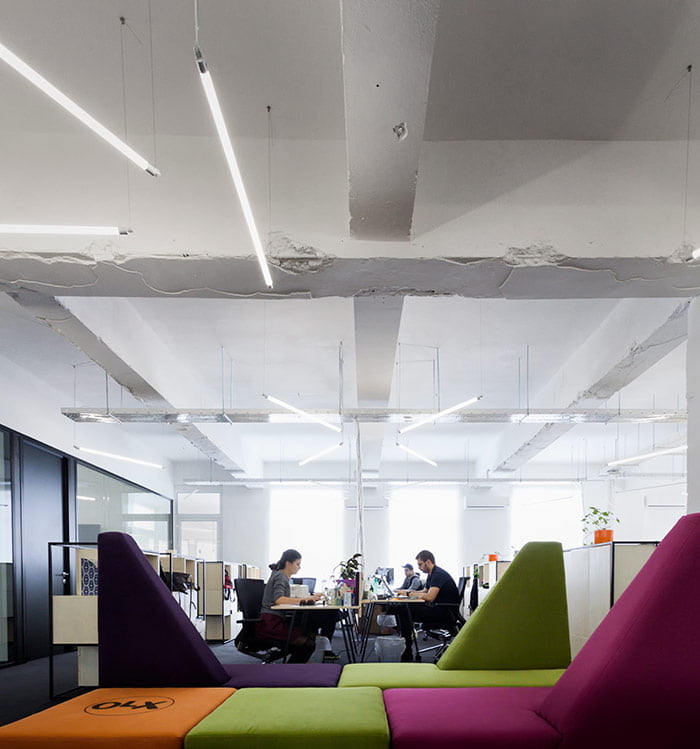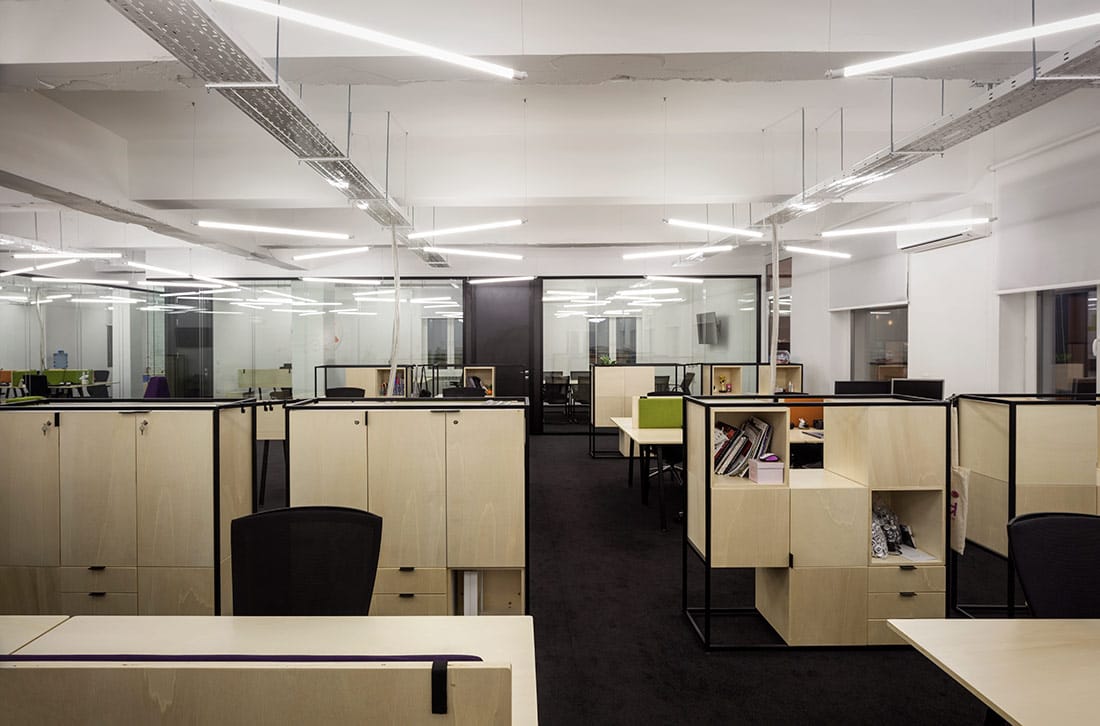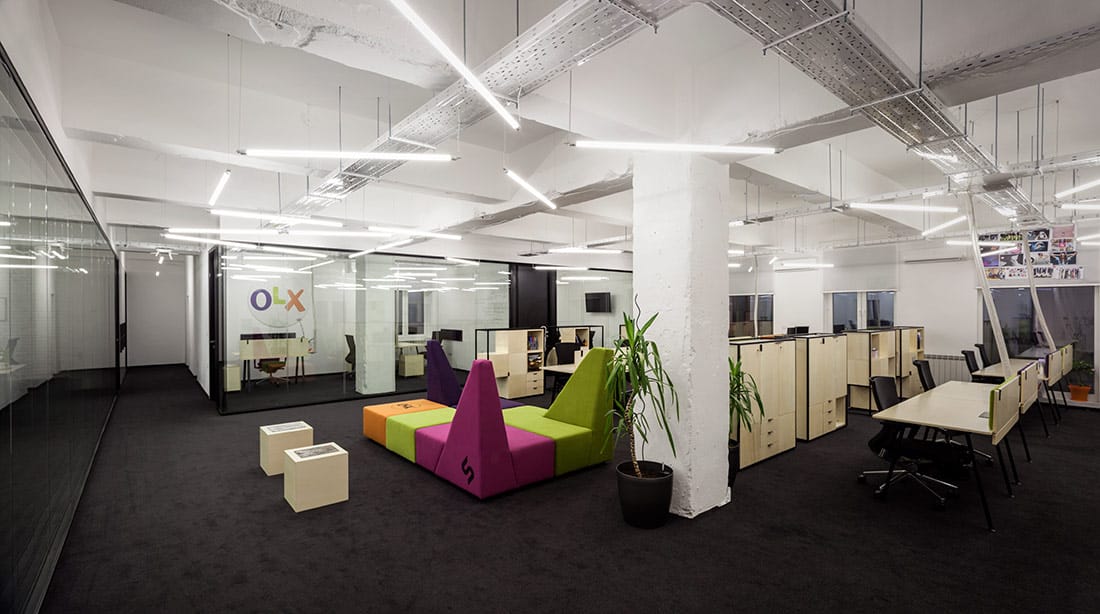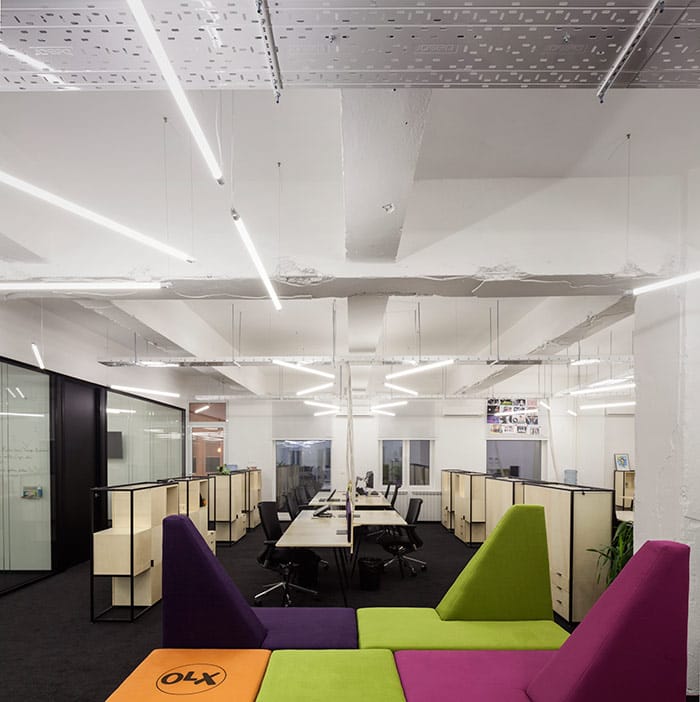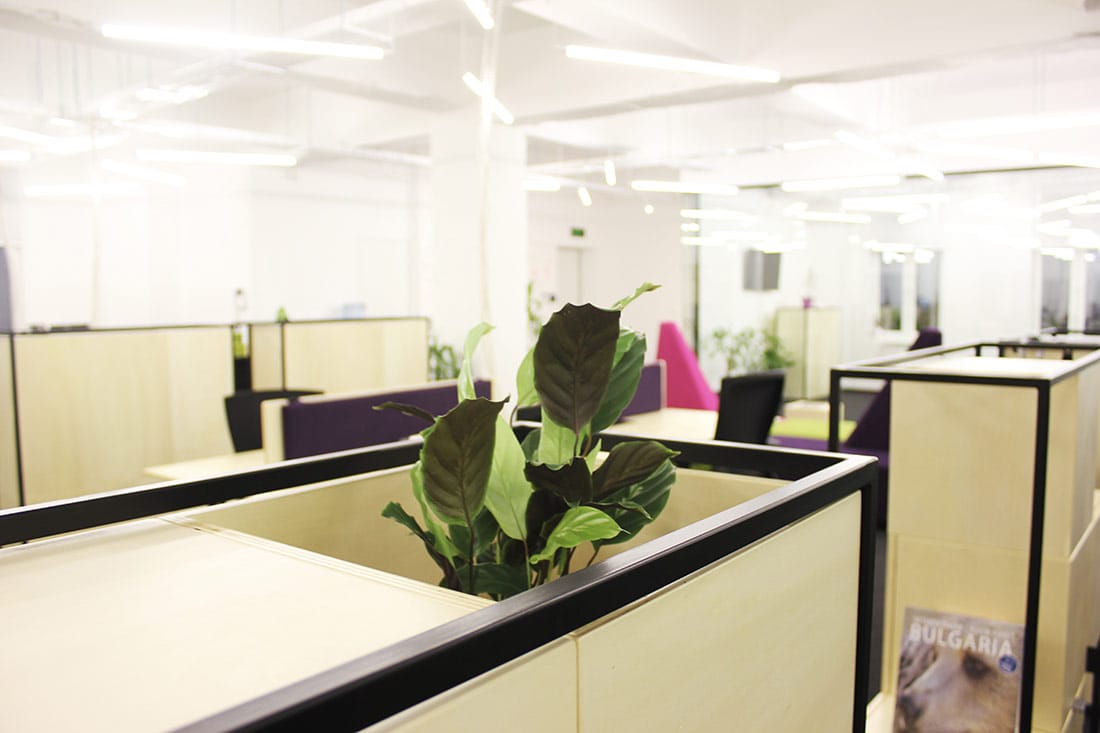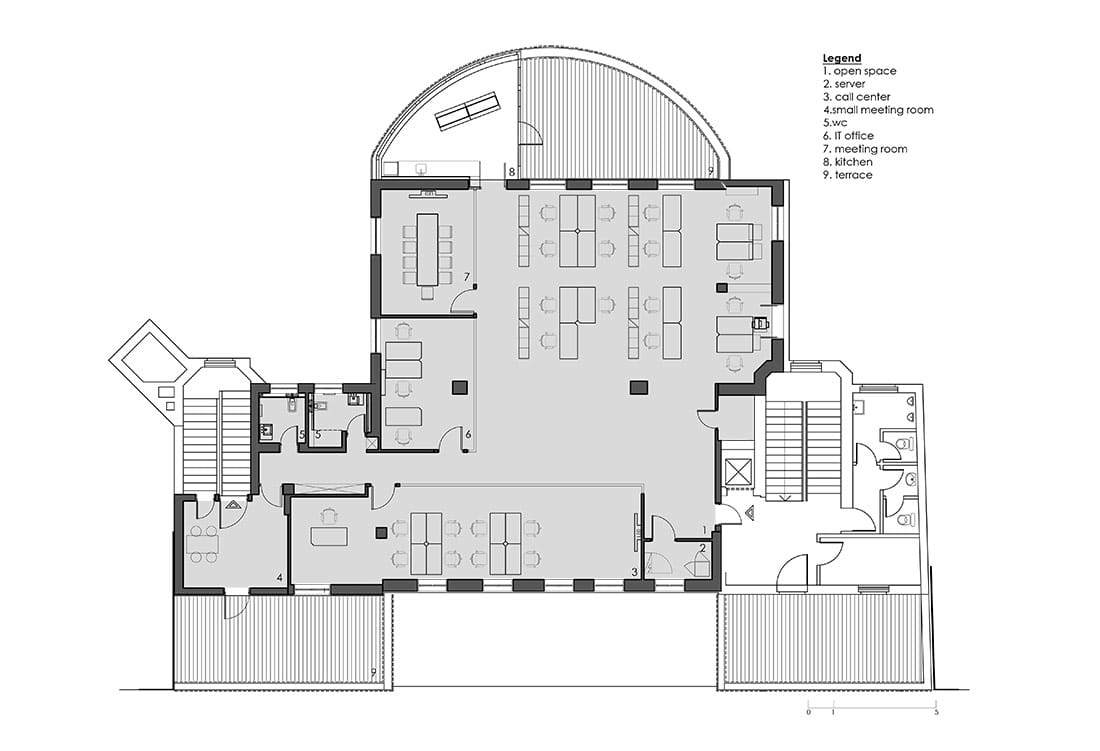 Credits
Project Partners
OK Atelier s.r.o., MALANG s.r.o.
Related posts
Powered by