This design-build project of a minimal residential cottage in a garden colony required reconciling the client's wishes, limited costs and the context of the surrounding area of a tiny scale. Creating a joint work with fellow fine artists, which will naturally and seamlessly fit in a chosen place, assumes a deep "sense" of the space.
The ground floor of the cottage has a living room, sauna and a small utility area. On the upper floor there is a gallery overlooking the garden and children's cabins above the utility area along the north wall. The interior is open to the full height of the cottage to highlight the artistic glass patchwork walls of recycled windows. The observation gallery is connected to the southern veranda above the covered porch of the cottage.
The final look of the cottage is a collaborative effort of architects and fine artists – clients. We contributed location, shape, layout, design and a technical solution. As architects we prepared a basic "box", a rational building matrix made in the 2by4 building system. The completion of the windows, doors and the interior from the found "readymades" gives the joint work a unique artistic overlap and atmosphere.
What makes this project one-of-a-kind?
This tiny cottage in the garden colony is a contemporary late-modern interpretation of the Gesamtkunstwerk phenomenon. It is the result of a unique combination of architecture and fine art, without which the completion of the work would not have been possible.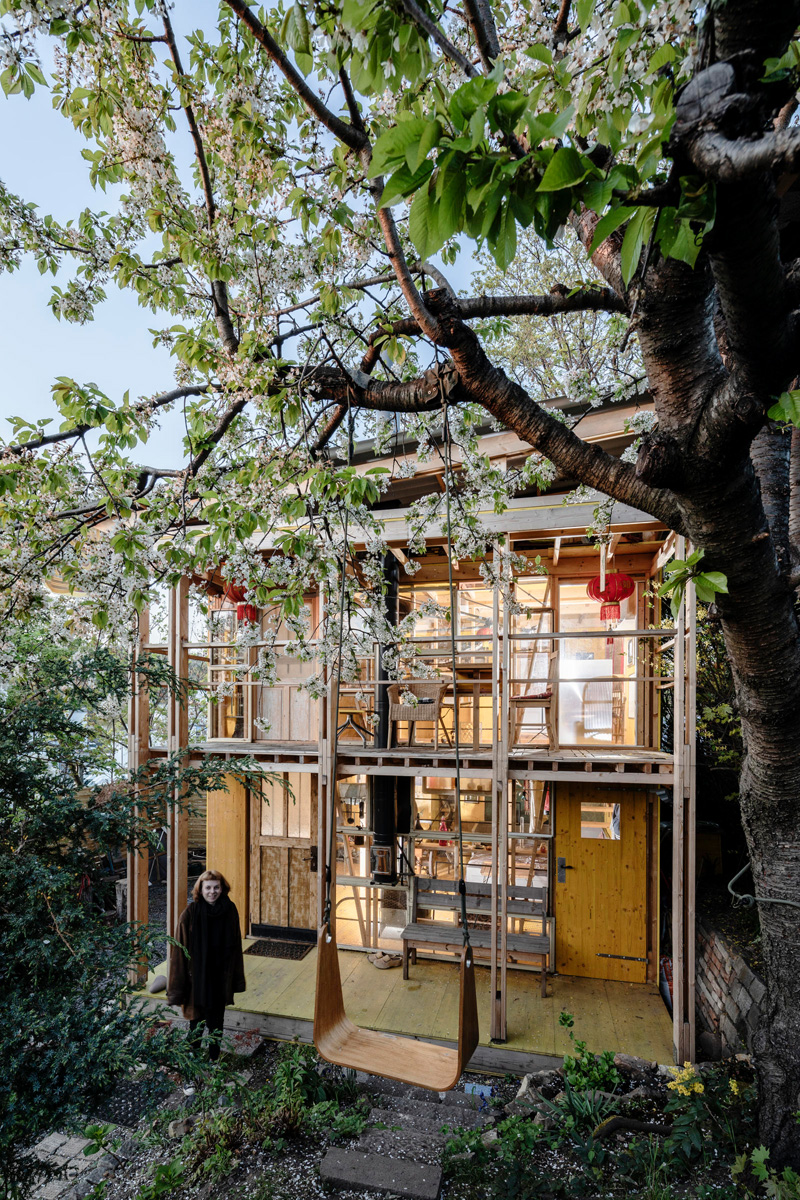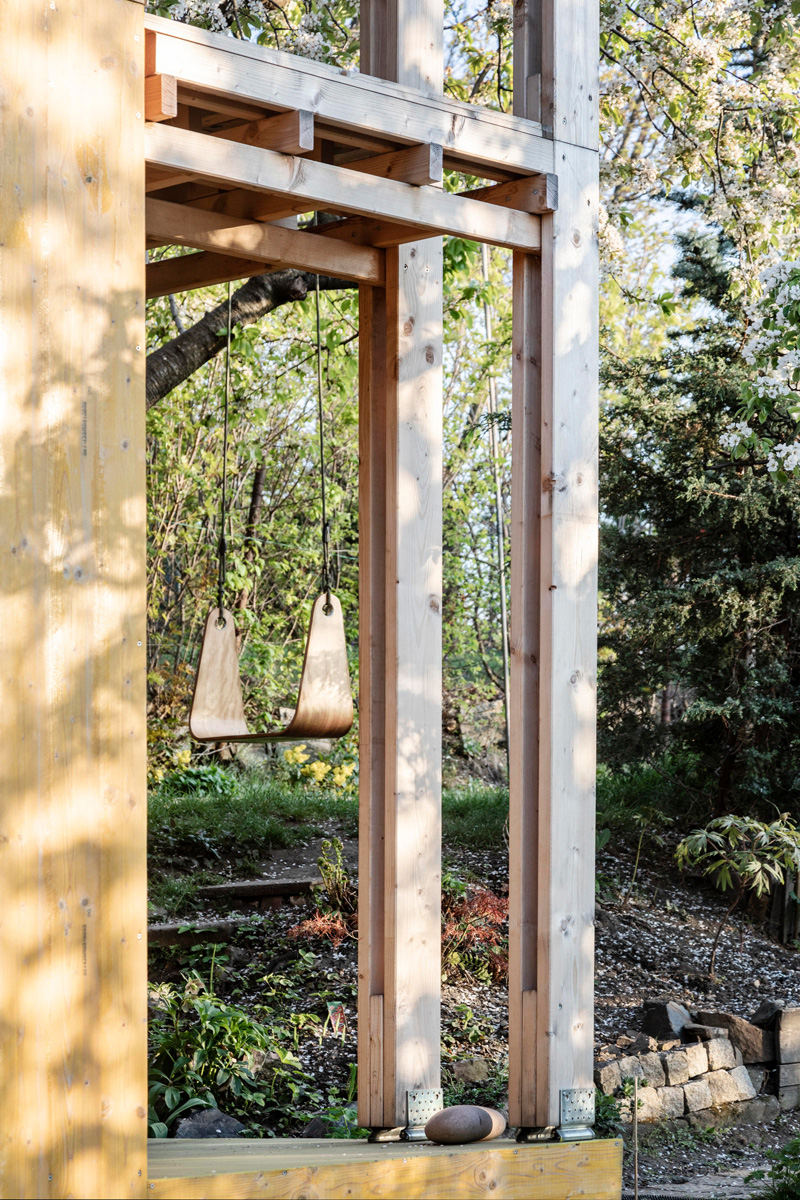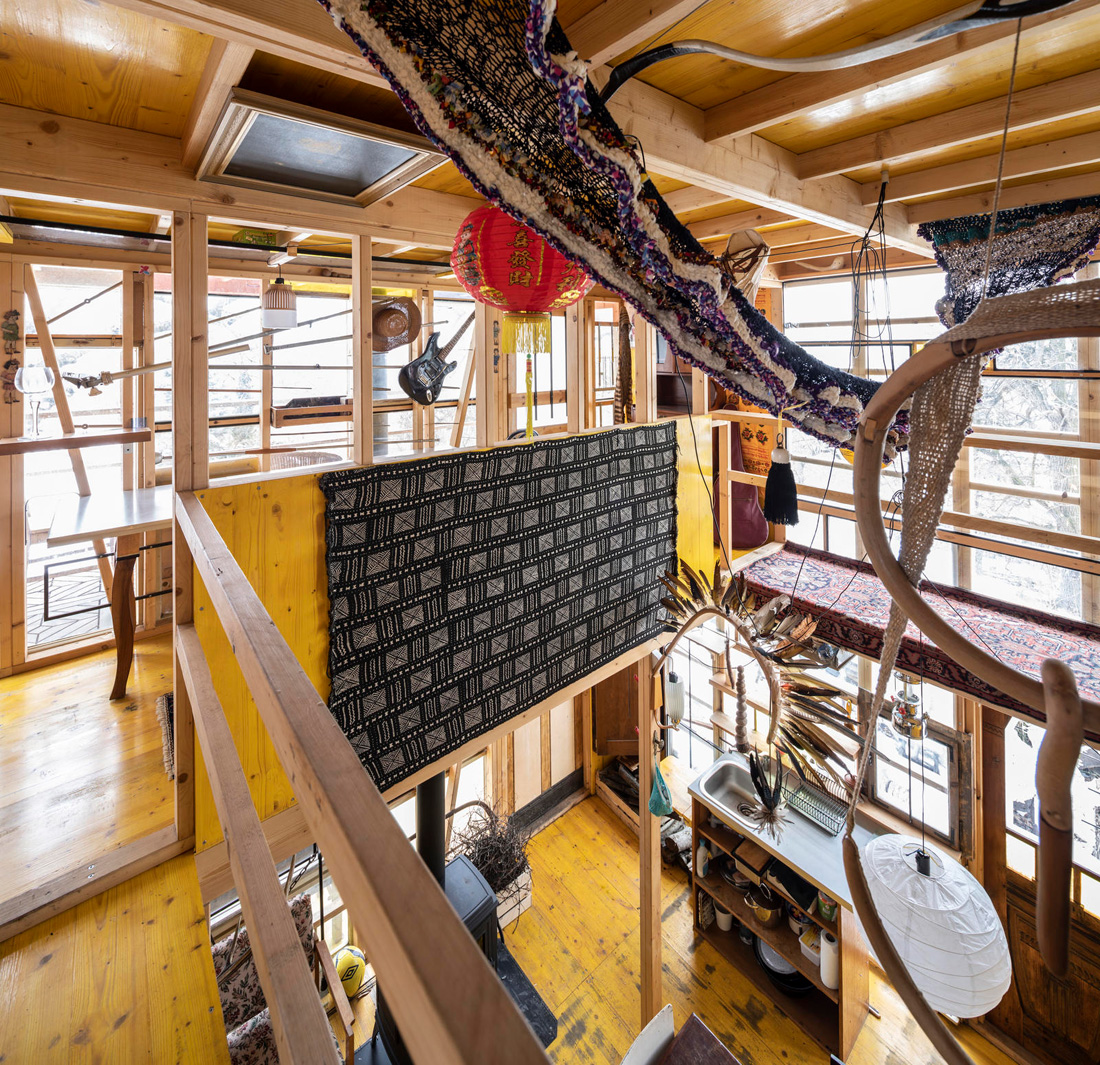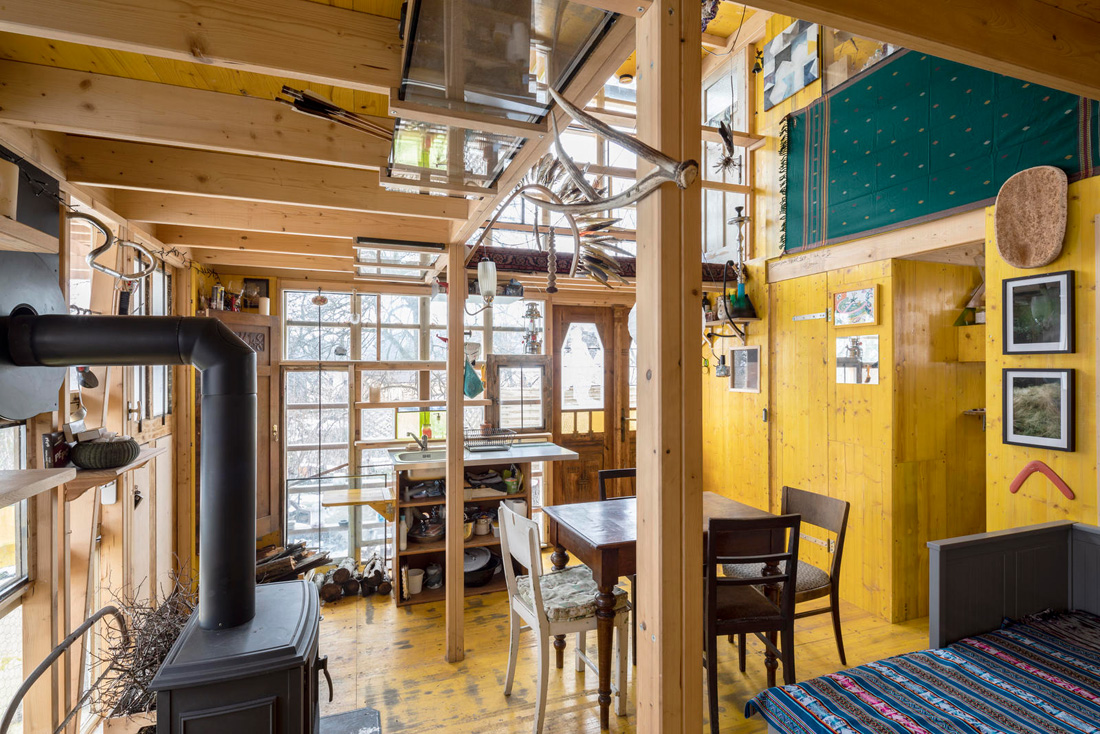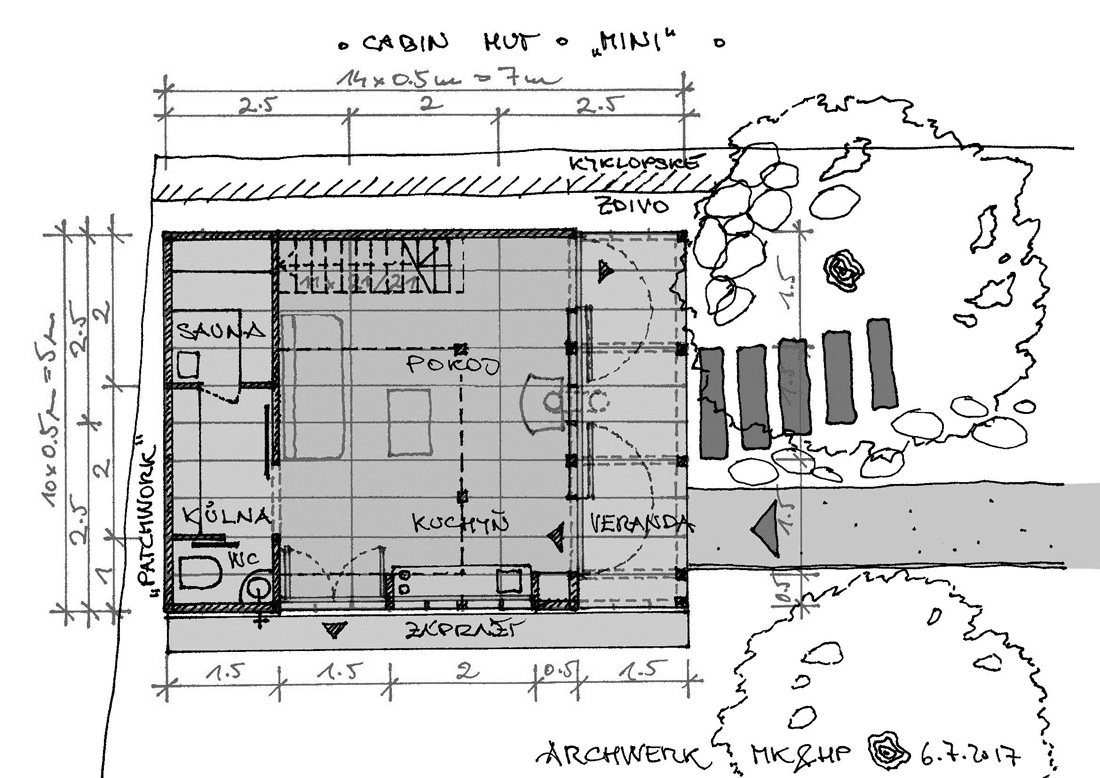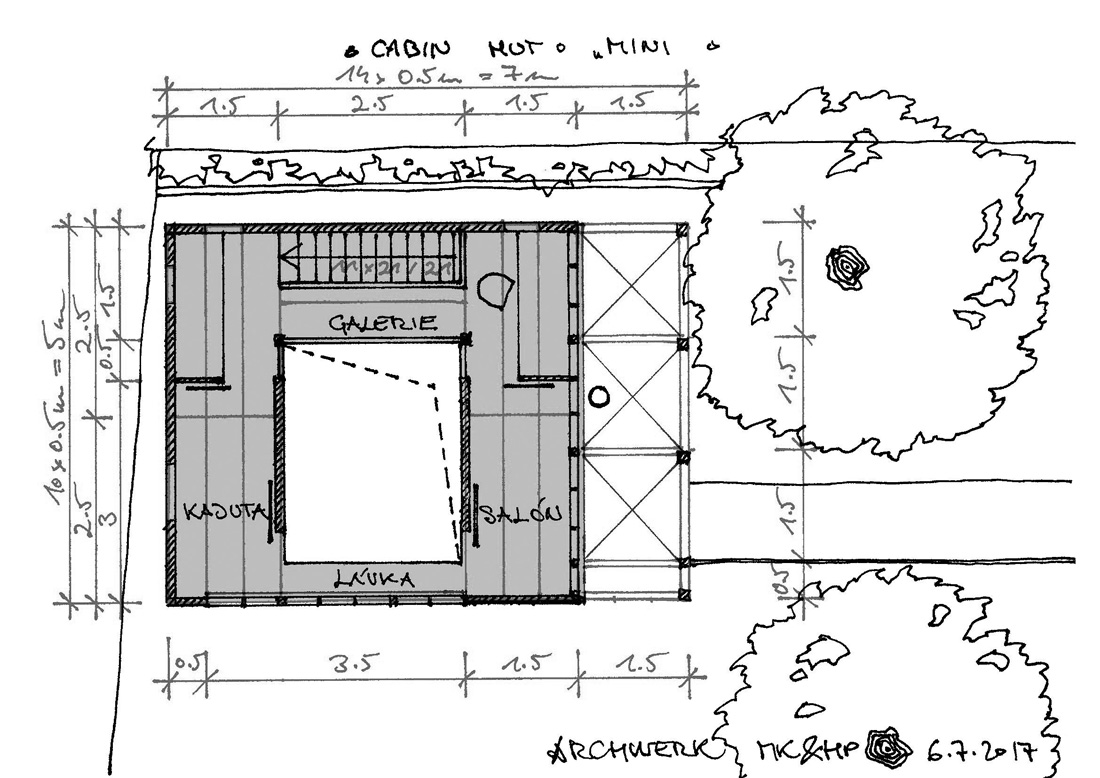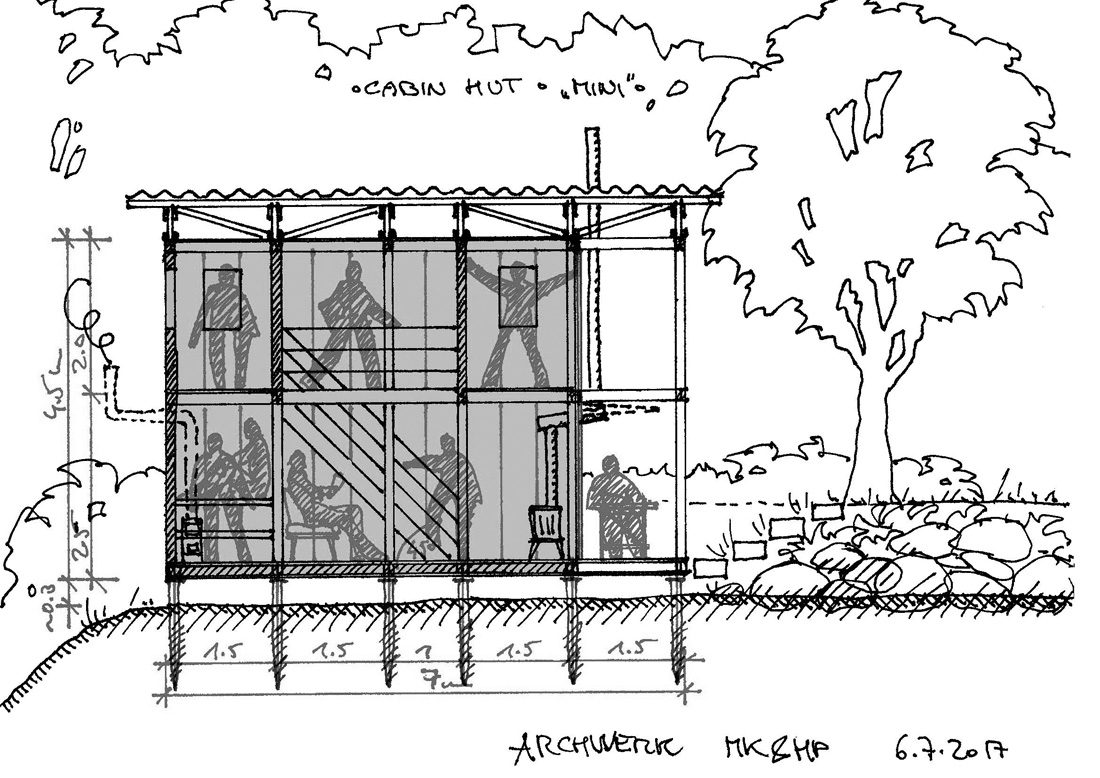 Credits
Architecture
ARCHWERK.cz; Hana Procházková, Martin Kloda, Petr Tůma
Client
Private
Year of completion
2019
Location
Garden Colony in Prague, Czech Republic
Total area
35 m2
Site area
420 m2
Photos
Andrea Thiel Lhotáková
Project Partners
Main contractor
ARCHWERK.cz
Other contractors
JAF Holz spol. s r.o., BAYO.S SE, PAMA, a.s., DOKA.com
Related posts
Powered by