The coal storage from the 30s of the 20th century was hidden in the courtyard of the block of the university buildings, designed by architect Antonín Engel. The space has an atmosphere of Jules Verne´s novels. The sloping floor, that has been transformed into auditorium, will be used by students. The reconstructed space is supposed to initiate lectures, meetings and other informal activities of the university.
The coal storage, constructed as a simple industrial building, served its original purpose (supply to adjacent boiler room) until 1985. It consisted of a pair of reservoirs with a sloping bottom, an upper supply corridor and a lower withdrawal corridor from where the coal in metal trolleys was driven to the boilers. The central tower above the corridor originally carried a tank of water for the operation of the boiler room.
We transformed the sloping floor into the auditorium with wooden steps. The second sloping floor was removed and space was opened for presentation and lecture. The purpose was to conserve maximum of the specific concrete structure. The newly added staircase connects upper and lower level of the space.
The original concrete structure was cleaned, treated and repaired locally. New steel staircase is kept in its natural black color. The surface of auditorium is made of oak floor. Wooden roof structure, which was in bad technical condition, was designed as a copy of the original.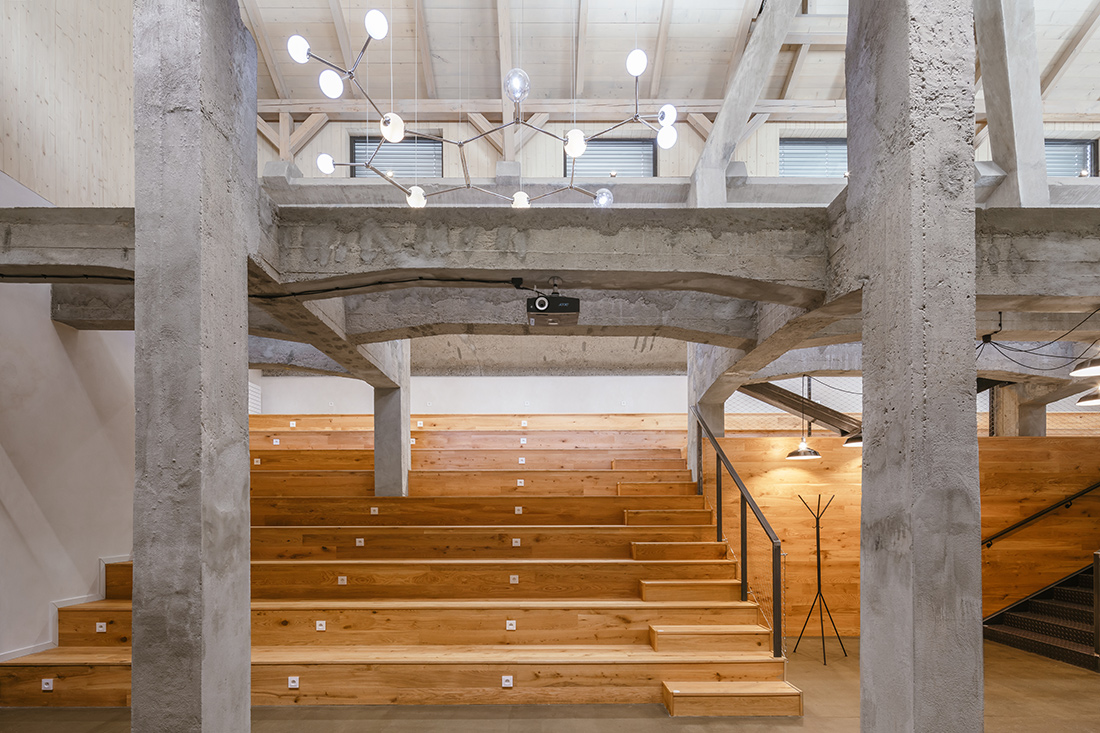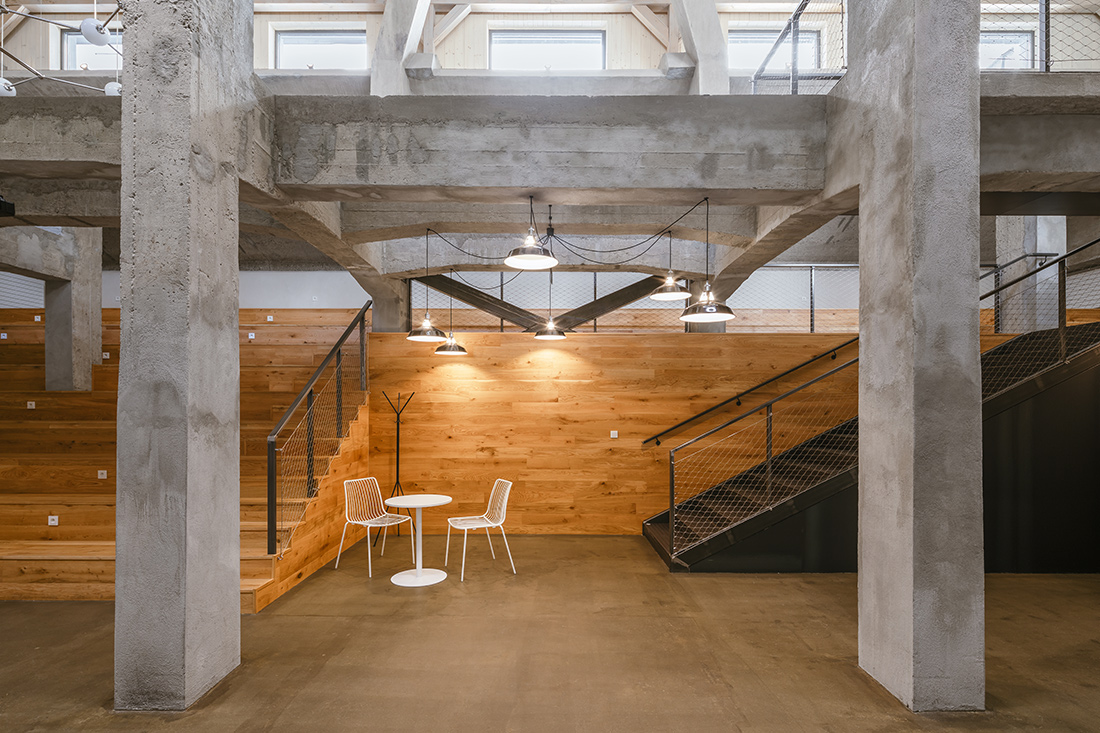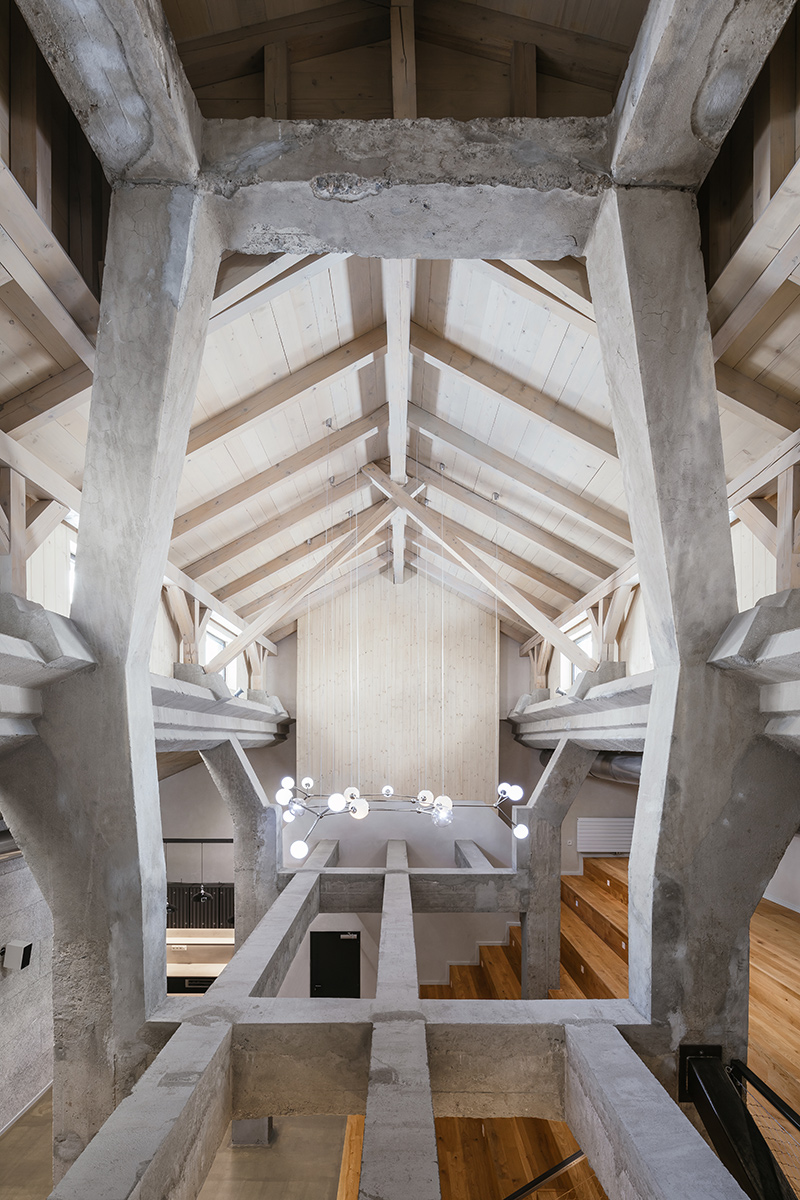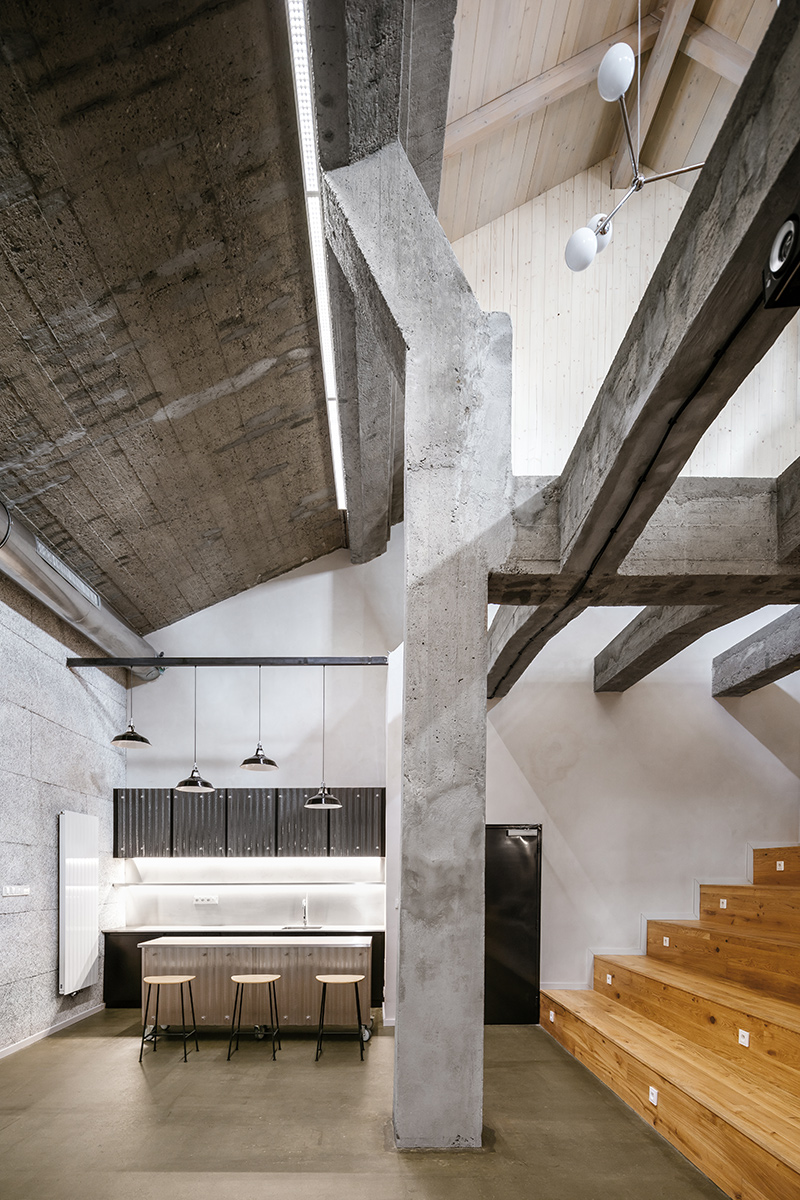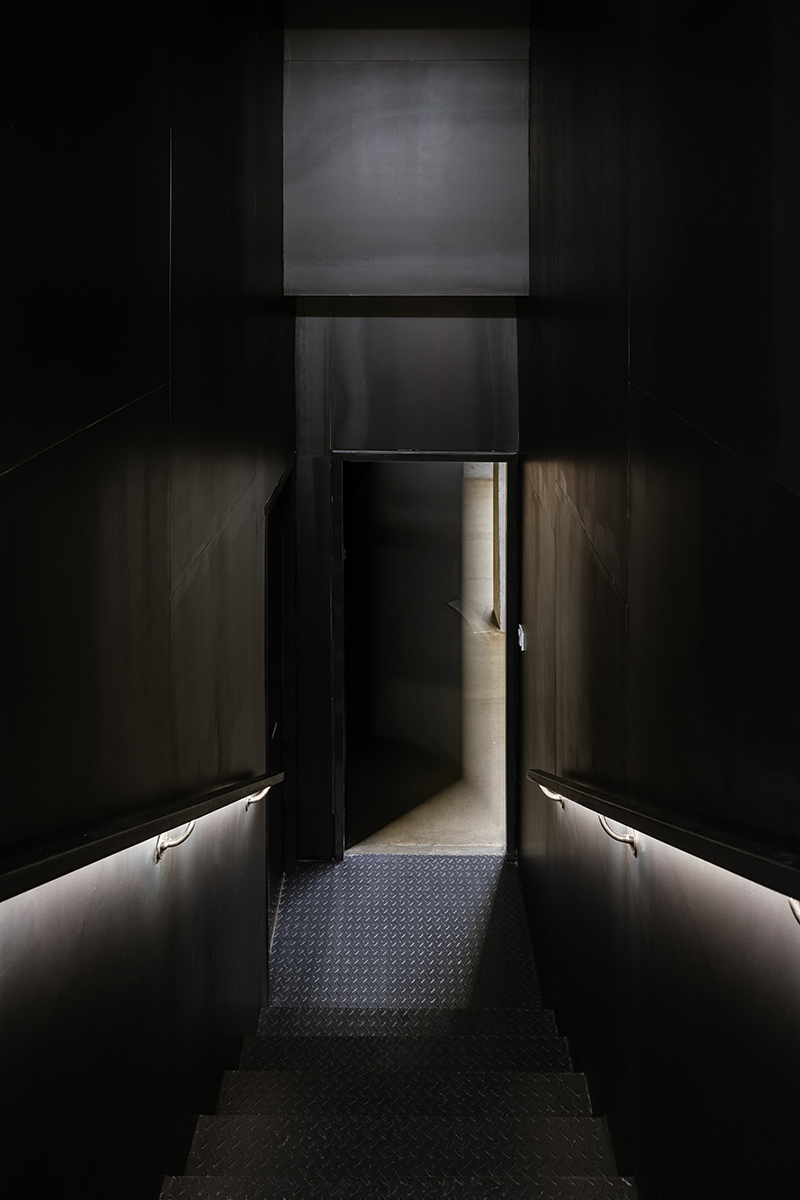 Credits
Autors
ov – a, ov architekti s.r.o.; Jiří Opočenský, Štěpán Valouch, Romana Bedrunková
Client
University of Chemistry and Technology, Prague, CZE
Year of completion
2015-2016, 2018-2019
Location
Prague, Czech Republic
Total area
222 m2
Site area
225 m2
Photos
Václav Novák
Project Partners
Stavaři, s.r.o., MOZIS s.r.o., Stachema, Heraklith, Rako, Equipe Octagon, Vilimek, HSE, M&T, Optima, Korado, Halla, Modus, Creative-Cables, "Molekula" – Preciosa, Gastroform, Pedrali Nolita, Techo, Roksor jako styl by Schwestern
Related Posts
Powered by