The MORpH project is an accommodation facility for the students of the Croatian Military Academy "Dr. Franjo Tudjman ".
The task was to place an extensive program on a very small plot and intervene into the historical surroundings. The solution was to design a vertical building with a small footprint, that allows more loose urban structure, equivalent spaces on the building perimeter and the opening of the parterre.
In the context of the historicist milieu, contemporary intervention had to be an imperative, as a contrast rather than a quasi or neo-architectural sublimation with the tradition. The new object had to be modern in every element and consciously move away from the existing ones.
The new vertical form is dynamic and changeable, and from that derives the name- MORpH, fluid form of variable volume. At the same time, the façade is asymmetrical in its heterogeneous structure as a contrast to the pure symmetries of the openings from Historicism and Modern style. This structure is achieved by perforating the monolithic façade with loggias and windows and superimposing a stylized, pixilated camouflage pattern over the entire envelope of the building.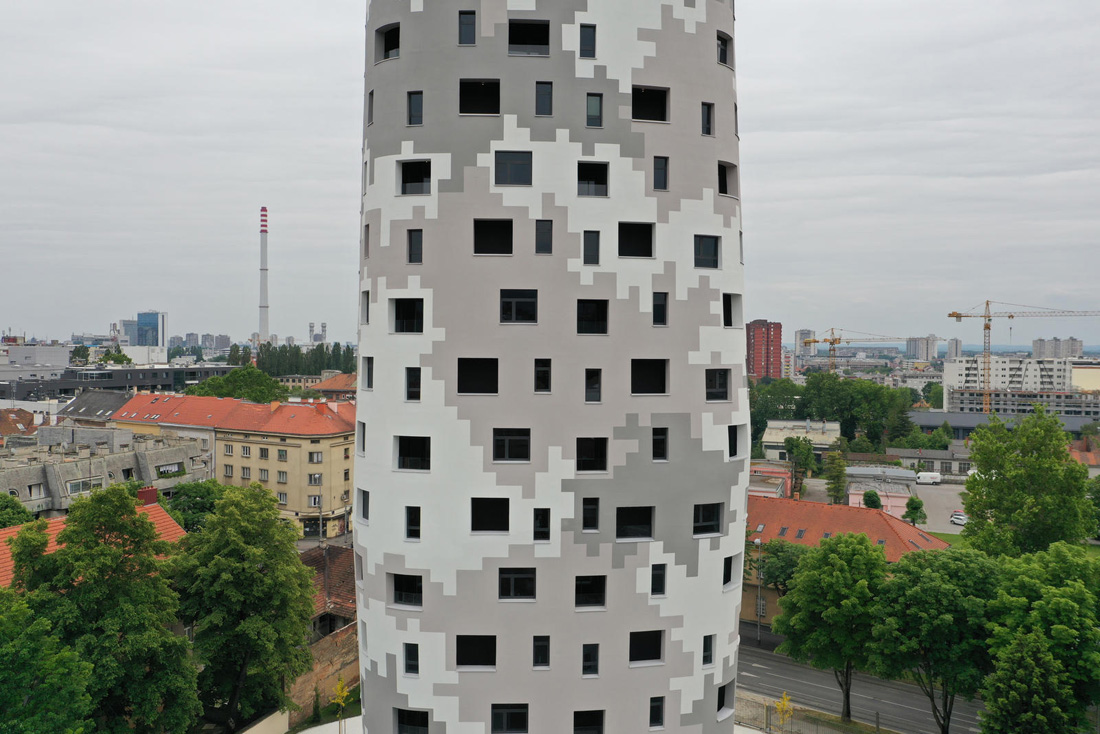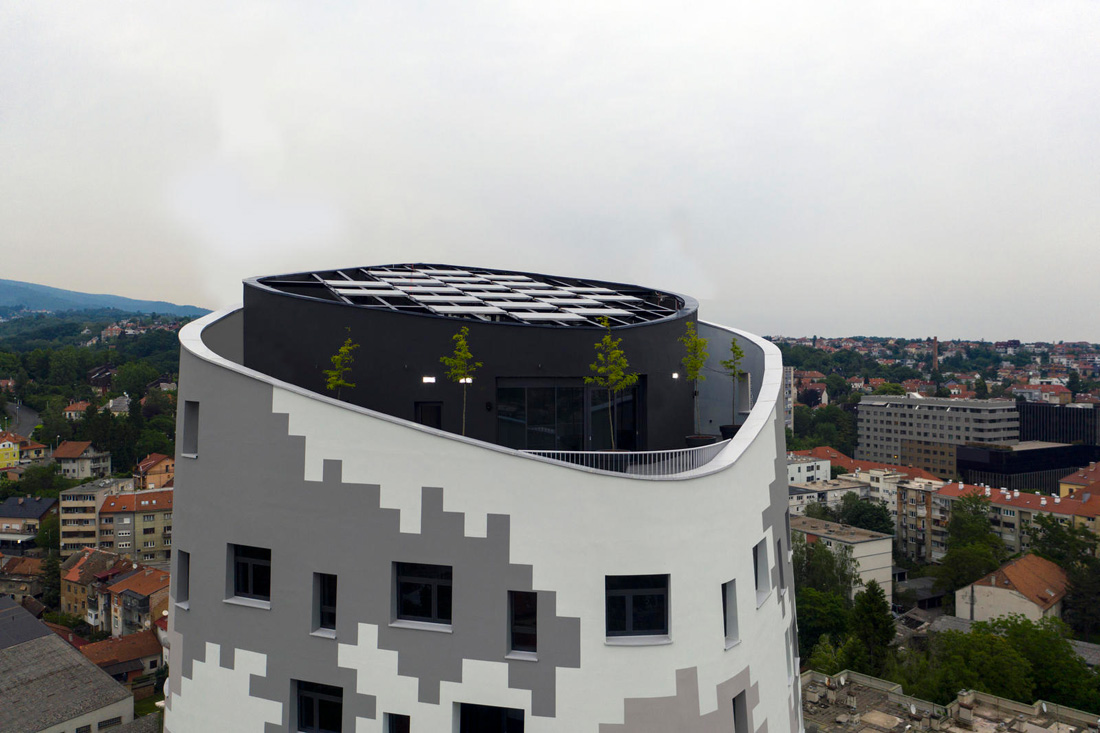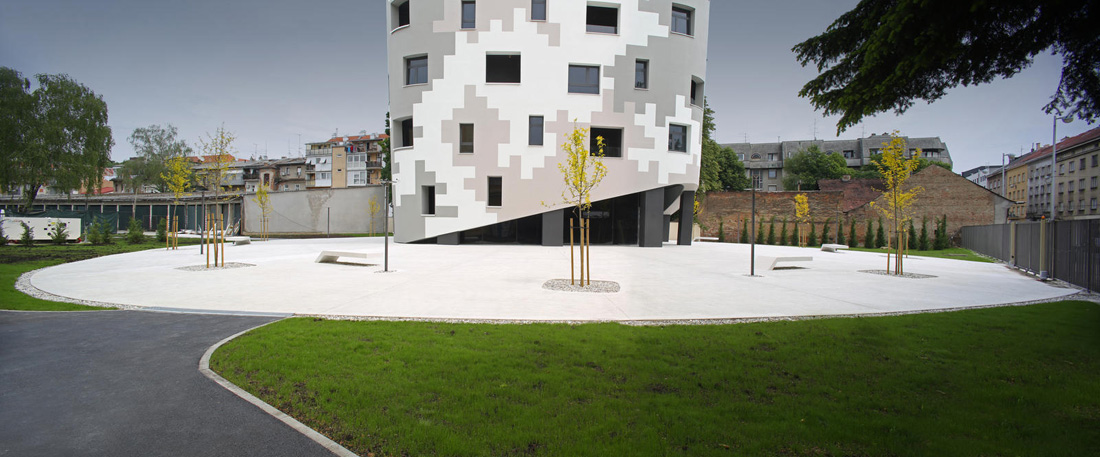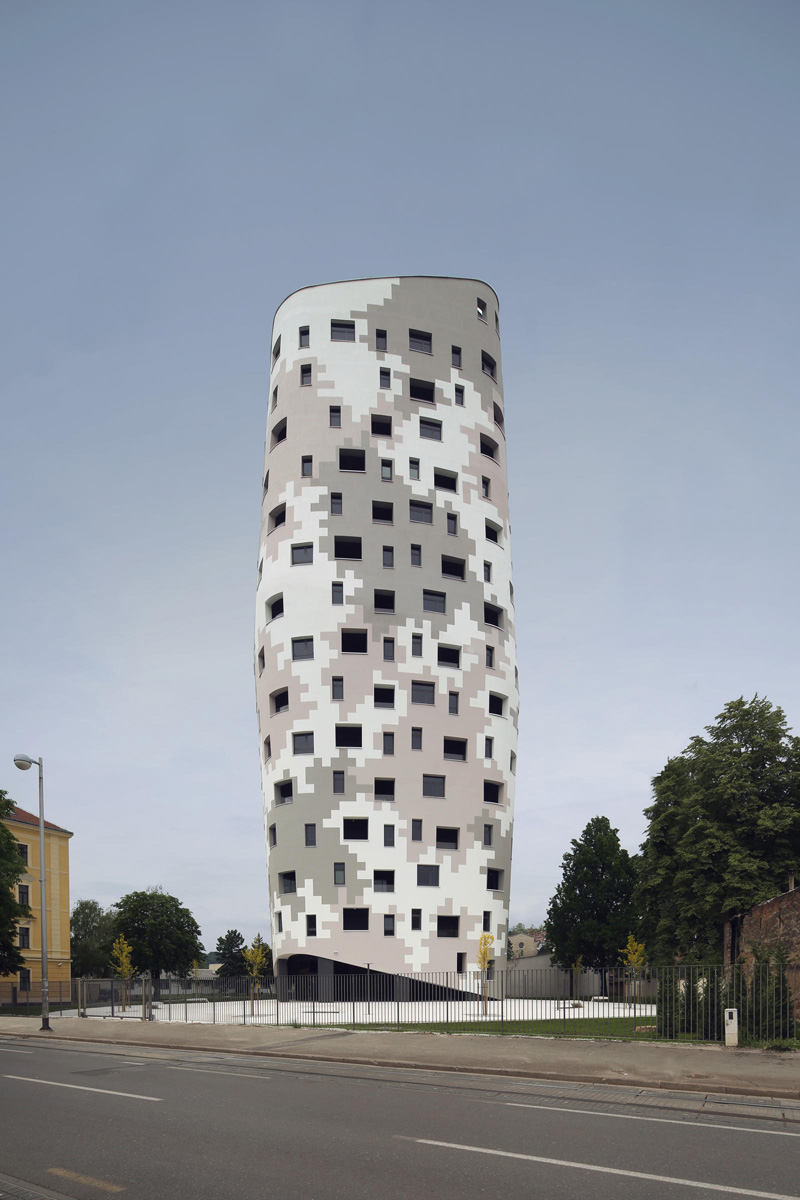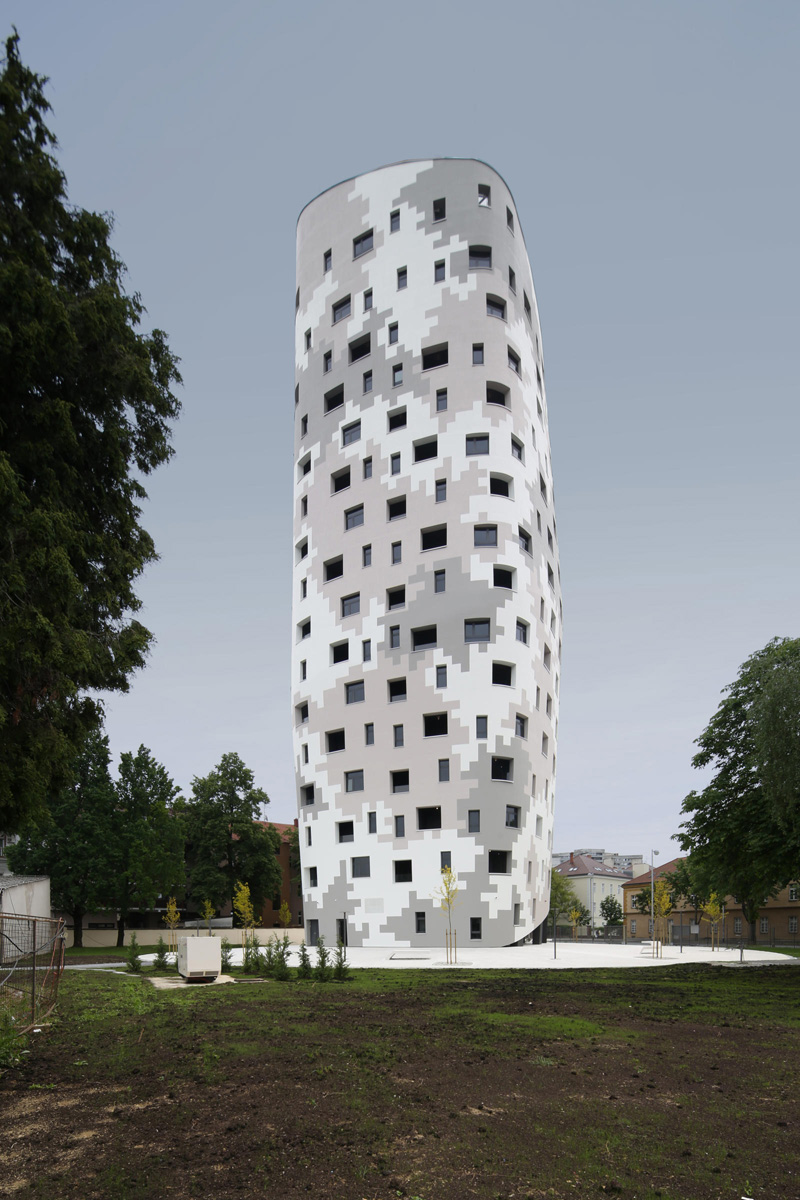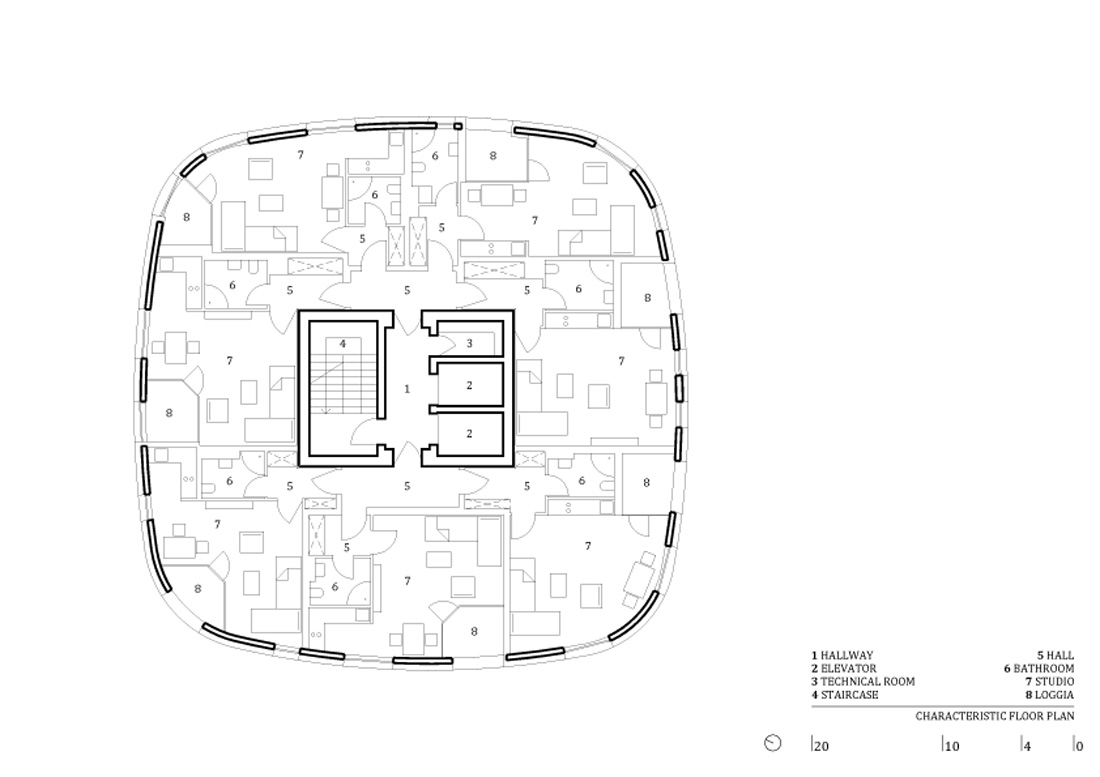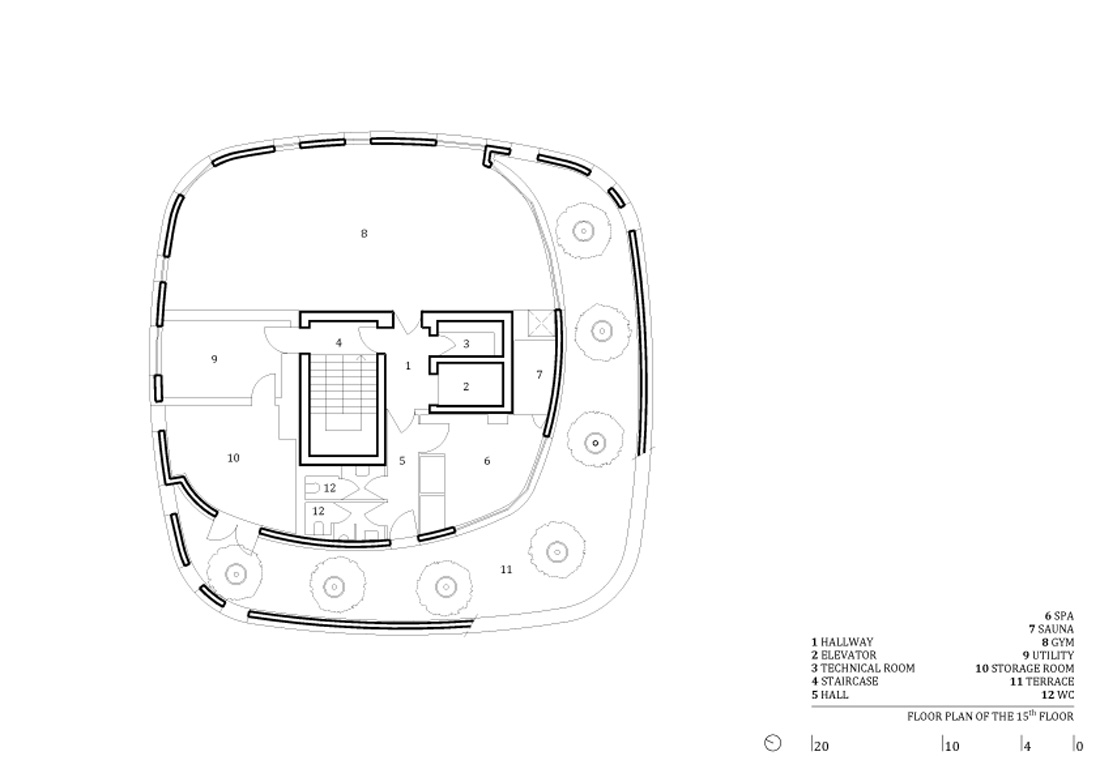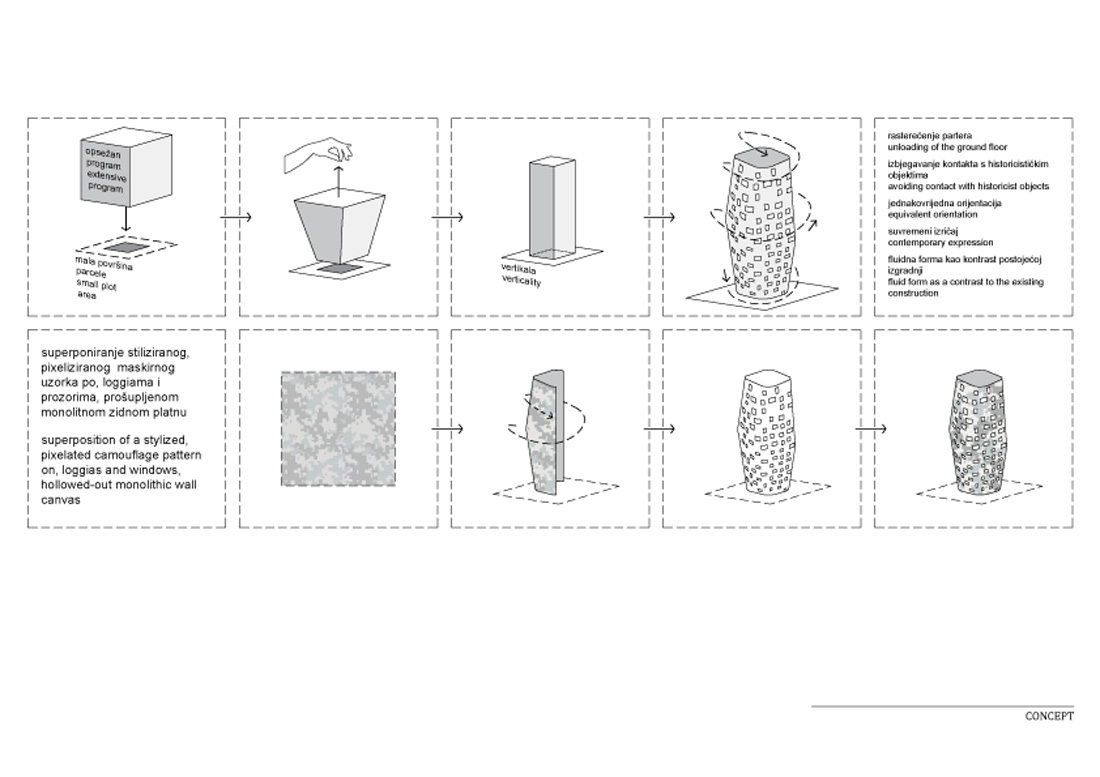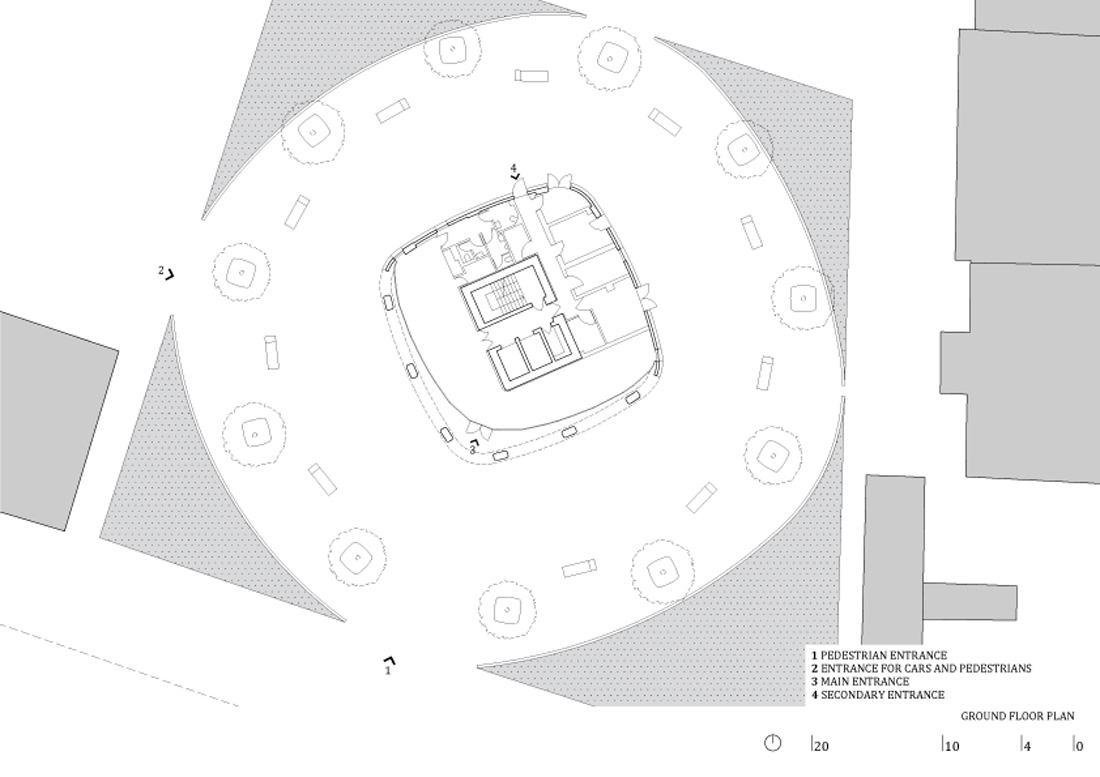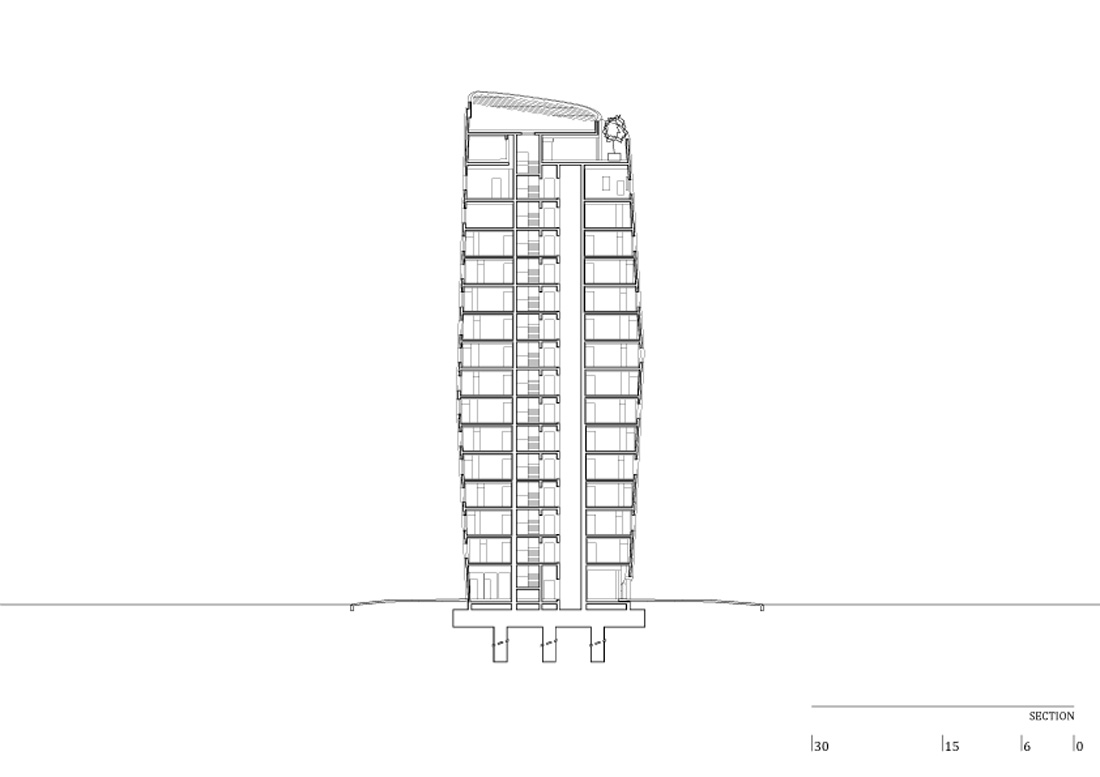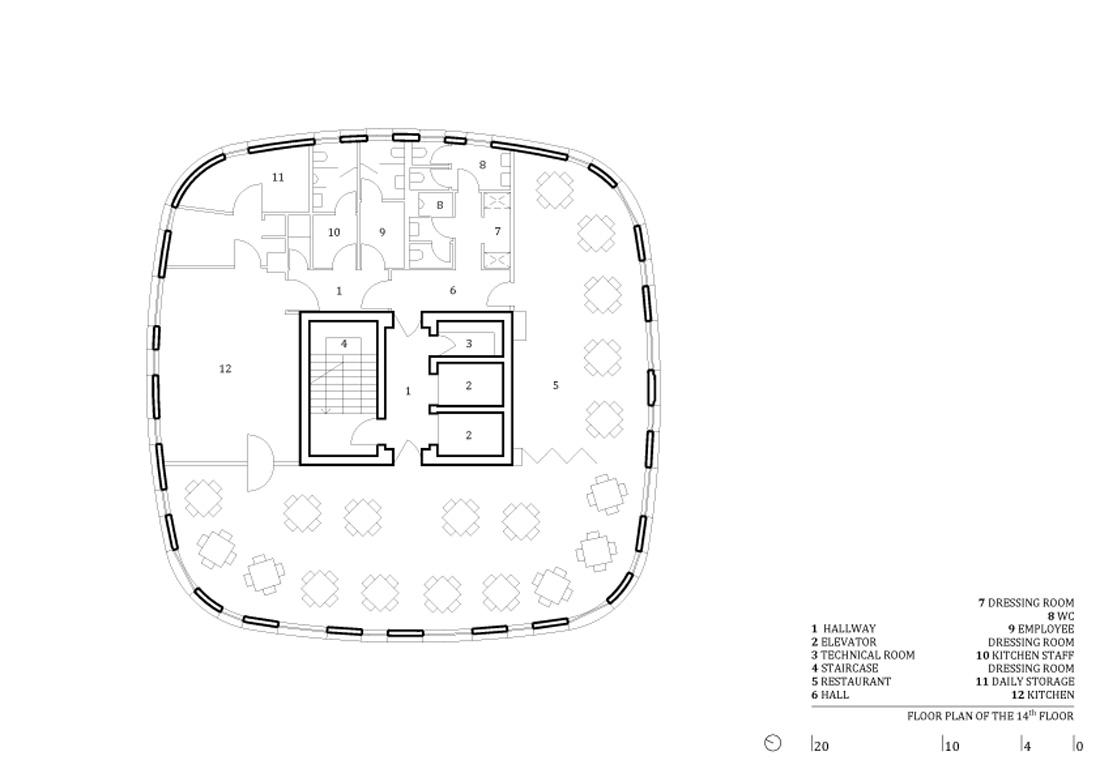 Credits
Architecture
PROARH; Davor Mateković
Client
Ministry of Defence of Republic of Croatia
Year of completion
2020
Location
Zagreb, Croatia
Total area
5.548 m2
Site area
2.586 m2
Photos
Damir Fabijanić, Miljenko Bernfest
Project Partners
Lavčević-Inženjering d.o.o.
Related posts
Powered by