A preliminary concept for the Columbarium Wall was created in 2016. In fact, it has been apparent for quite some time that the contact of the cemetery with the perimeter of Remetska Road has been inadequate. Grave sites were located right next to a busy road, within the range of noise, headlights, and all the other resulting distractions. The Wall fits neatly into the misty Mirogoj glades: with its length being nearly 800 meters and its solid ridge prancing northwards, it is a powerful spatial artefact. It connected the Arcades and the Crematorium, two major Mirogoj points that really needed to be connected. Perhaps primarily because of that, but certainly because it turned out so well in terms of concept and execution, it is adorned with an aura of necessity. The line of construction closely follows the ground extending toward the Crematorium. Colliding with the terrain, however, it creates its own expression and rhythm in the form of long segments with notches in which outward and inward views are always possible only through autonomous metalworking structures. That rhythm is unique, authentic. As we move along the road, we soon start following it with interest.
What makes this project one-of-a-kind?
Zagreb's cemetery has always been carefully planned, equally thought through and expanded. Its settings are already famous for their picturesque views, but the edges in both the immediate vicinity and the wider radius around the pragmatic arcades remained undefined. The new wall has thus had several basic functional premises from the beginning: the separation of the cemetery plot from the road, the synthesis of the existing significant architectural units in the wider Mirogoj area, and the very function of the columbarium. This architectural input obviously comes from primordial givens, but in the meantime, after its completion, it has become a Wall with a capital W.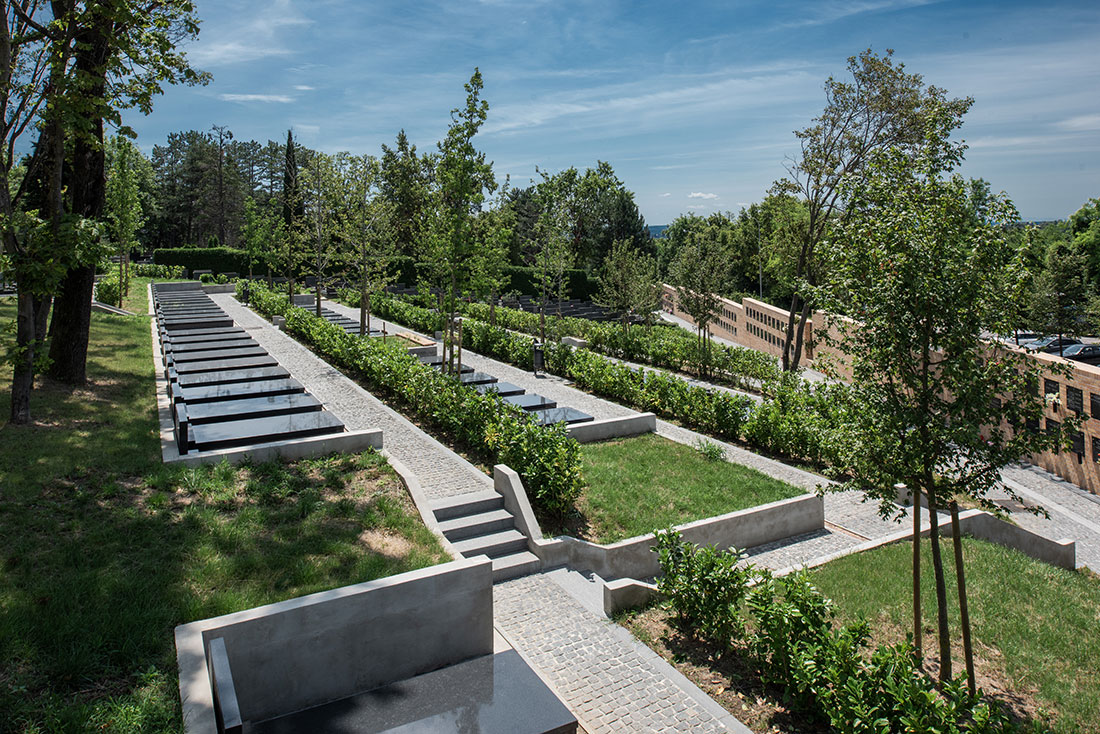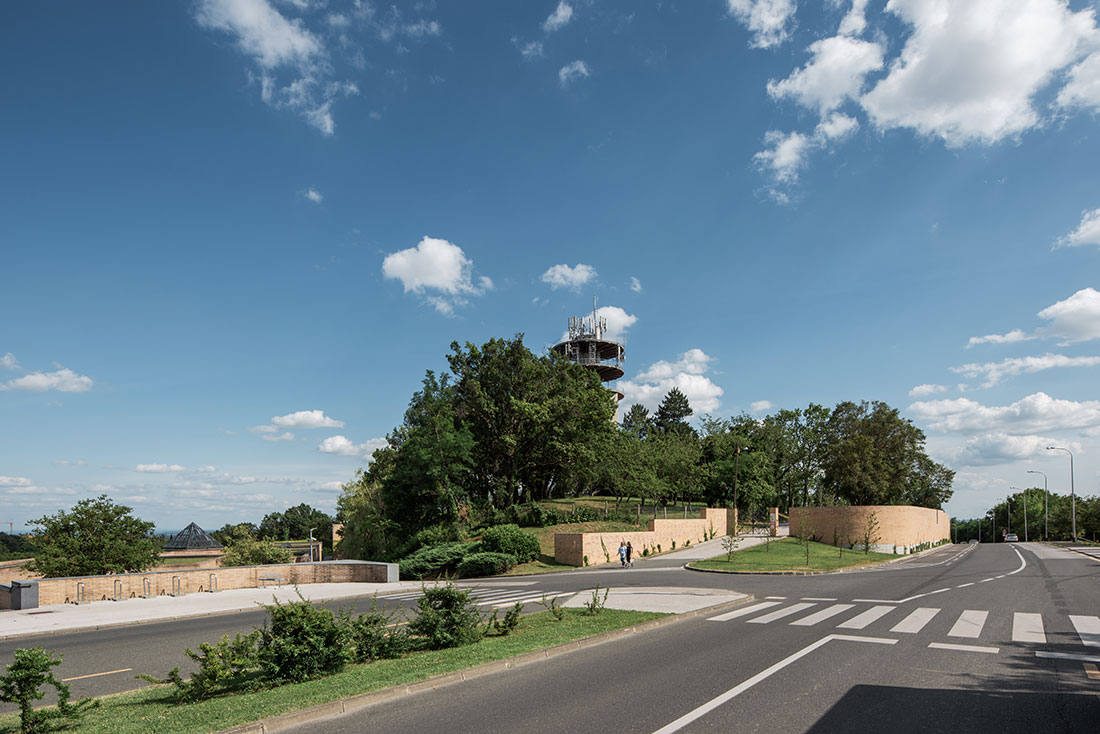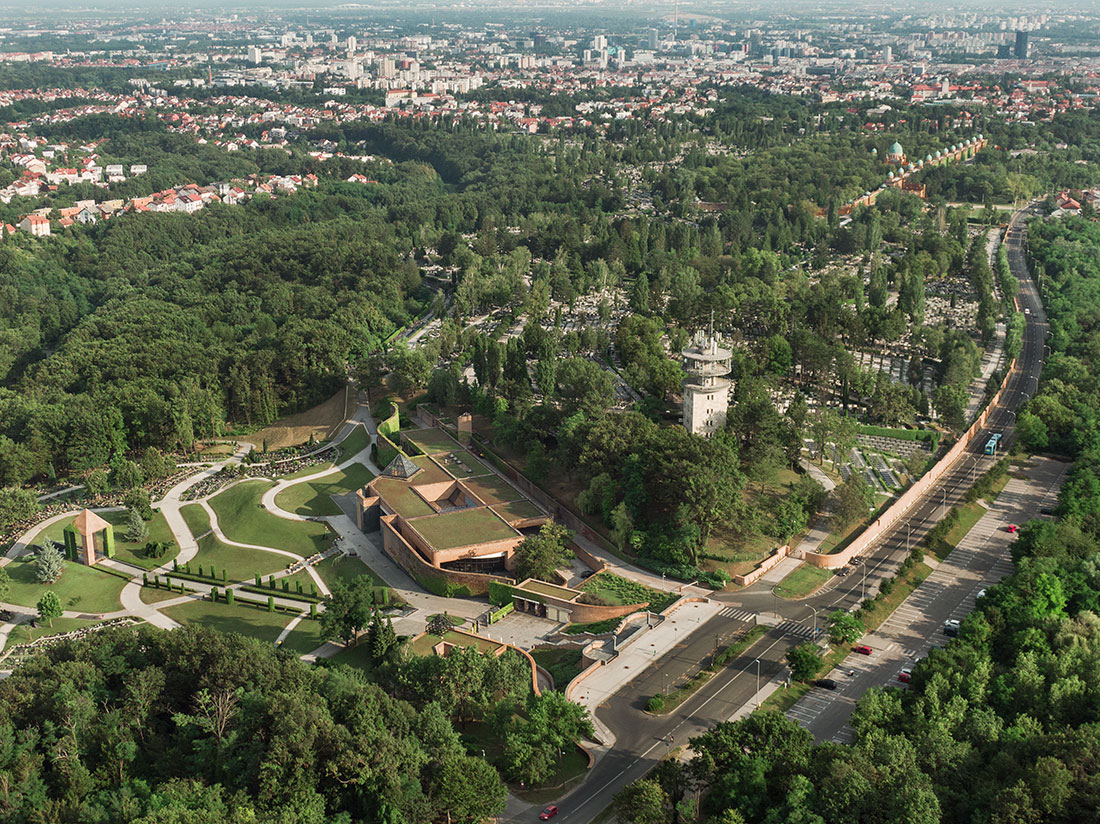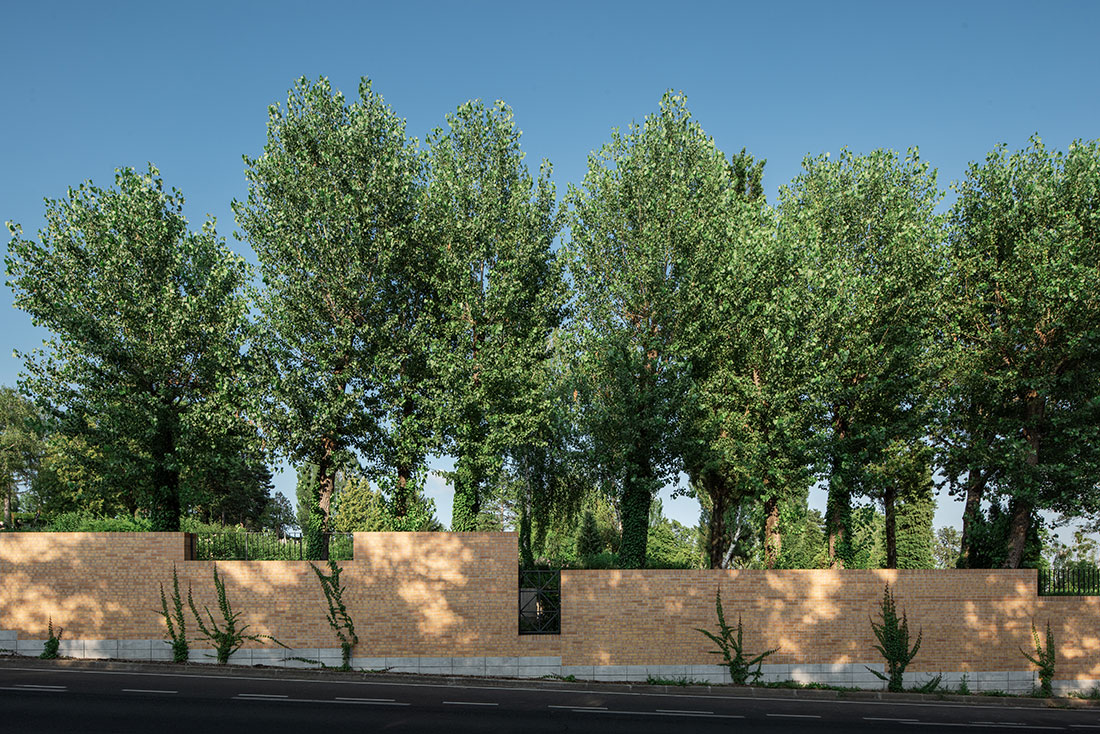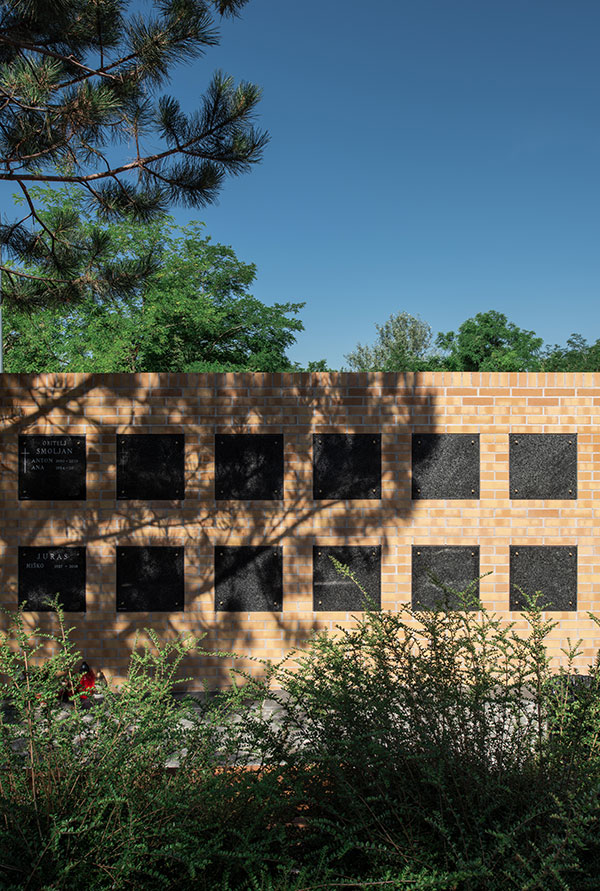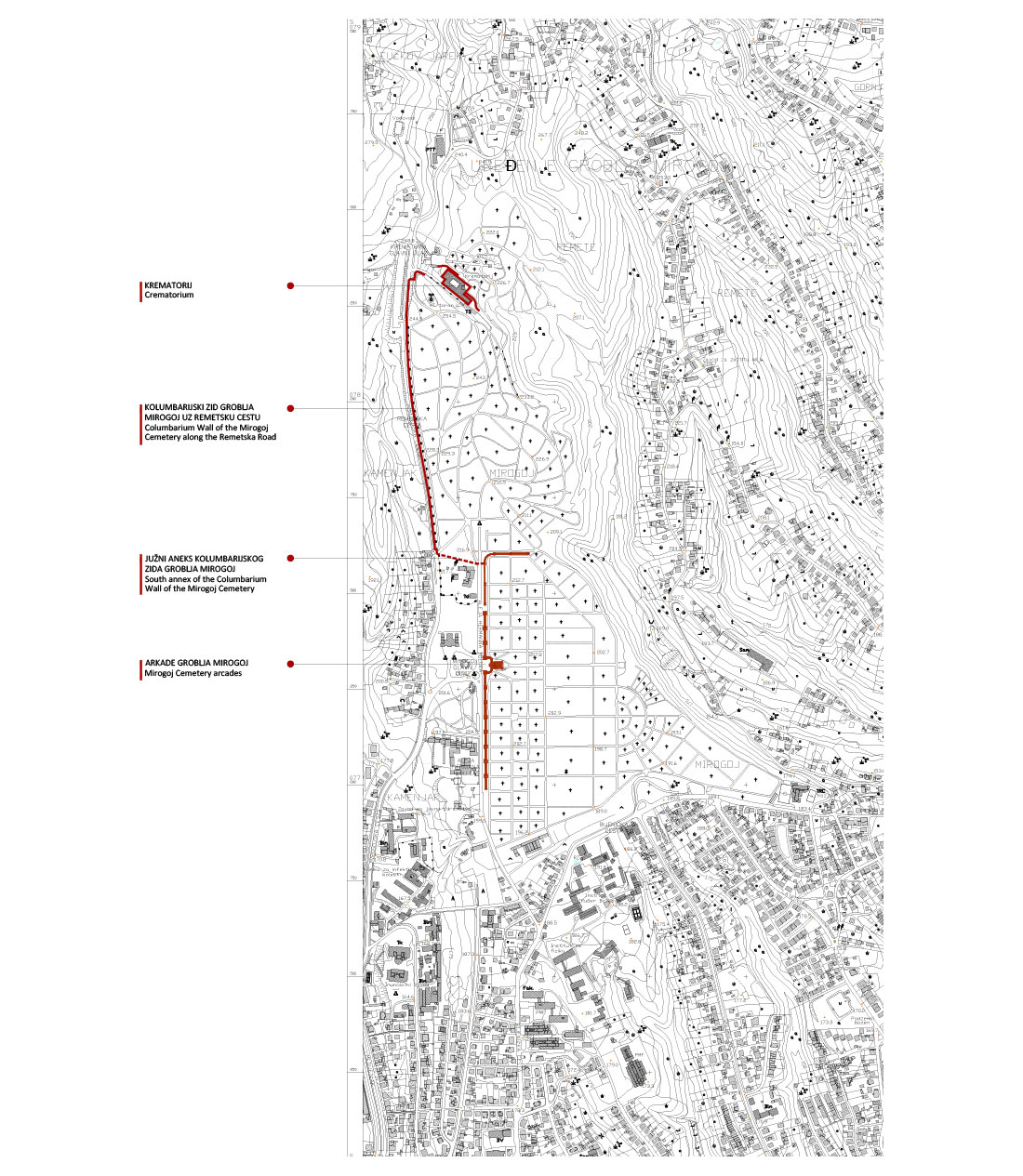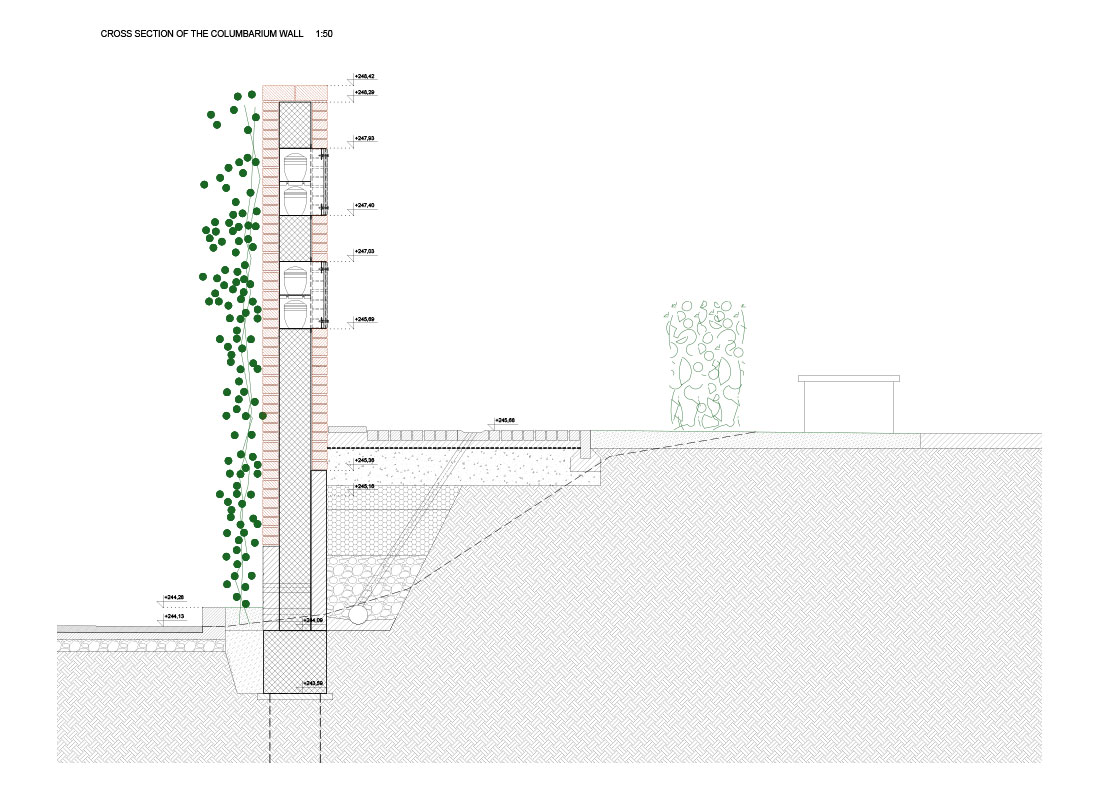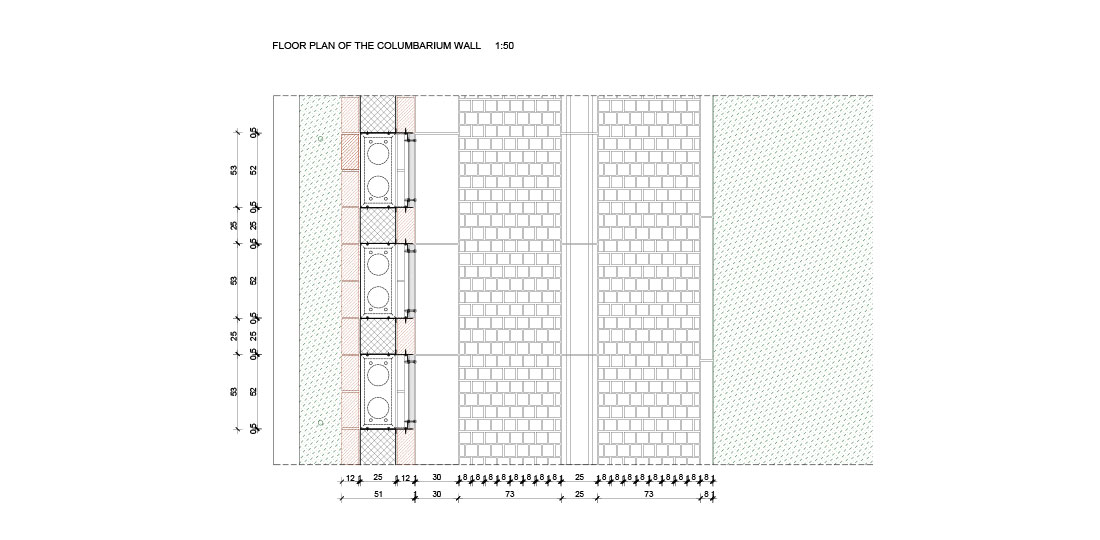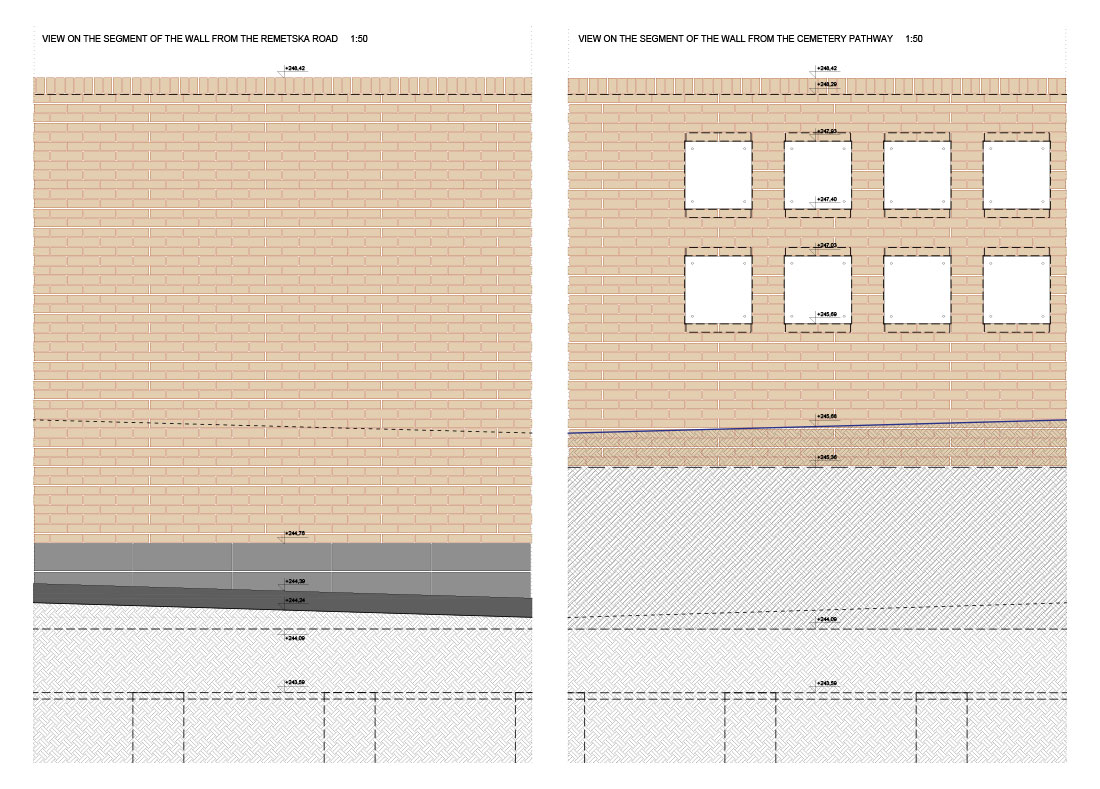 Credits
Authors
Arhitektonski atelier Hržić d.o.o.; Marijan Hržić
Project team
Marijan Hržić, Davor Mance, Andrea Hržić Šesnić, Ana-Marija Rem, Dragana Knezović Frleta, Danira Rubeša, Ante Katić, Kaja Šprljan Bušić
Client
The City of Zagreb
Photos
Marko Mihaljević
Year of completion
2018
Location
Zagreb, Croatia
Total area
403 m2
Site area
50.730 m2
Project Partners
Teh-gradnja d.o.o., Wienerberger d.o.o.
Related posts
Powered by