In the 1970s, a tourist resort with 80 bungalows was developed. The prefabricated units became inadequate and the dense oak forest took in becoming a surprising element in need of preservation. A new design was defined in relation to the very context so the nature was to be pulled into interiors deliberately.
The unique quality of the settlement was achieved by multiplication of 4 unit types. The single-story units were formed by shifting volumes horizontally, while the two-story objects were formed by vertical shifts. Freestanding, single story objects are dispersed throughout the greenery while the vertical two-story units are clustered more closely, forming their common areas.
Separation of the semi-private from the private functions resulted in creation of two volumes, quite different in character. The first, introverted one, housing areas for 'passive leisure' and the second, open volume that communicates more directly with the forest. The uniquely controlled views allow users to directly interact with the surroundings, bringing to life one of the paradigmatic ideas of the Mediterranean living.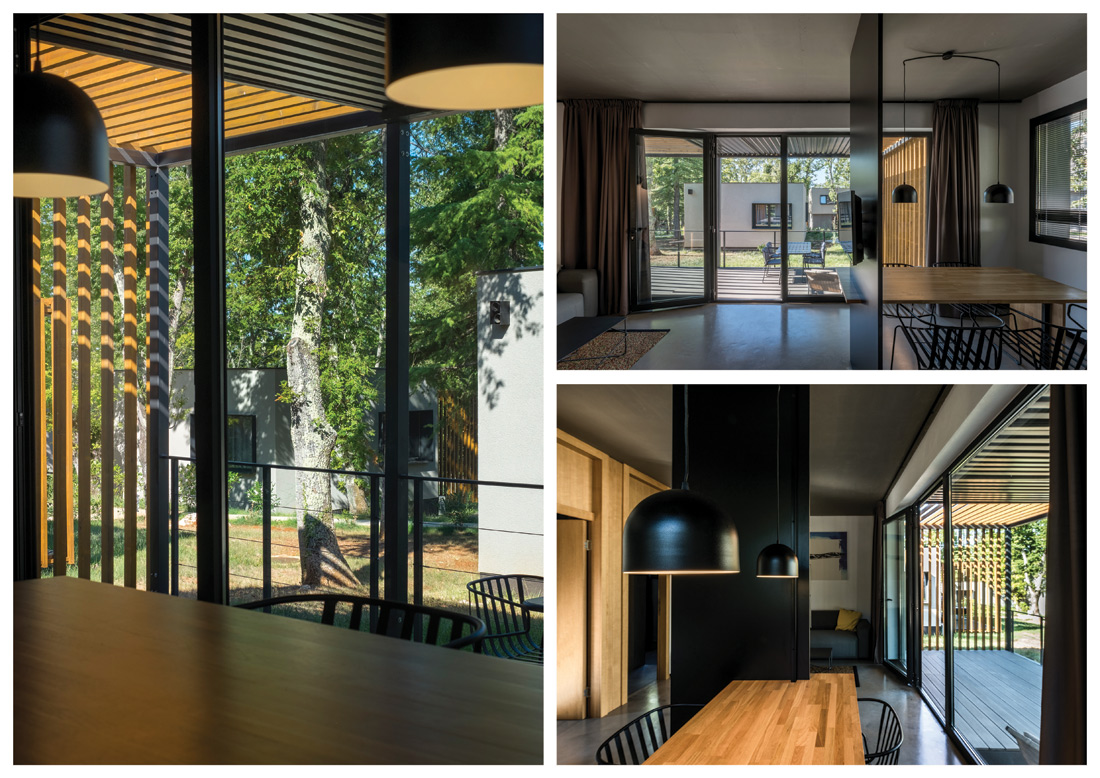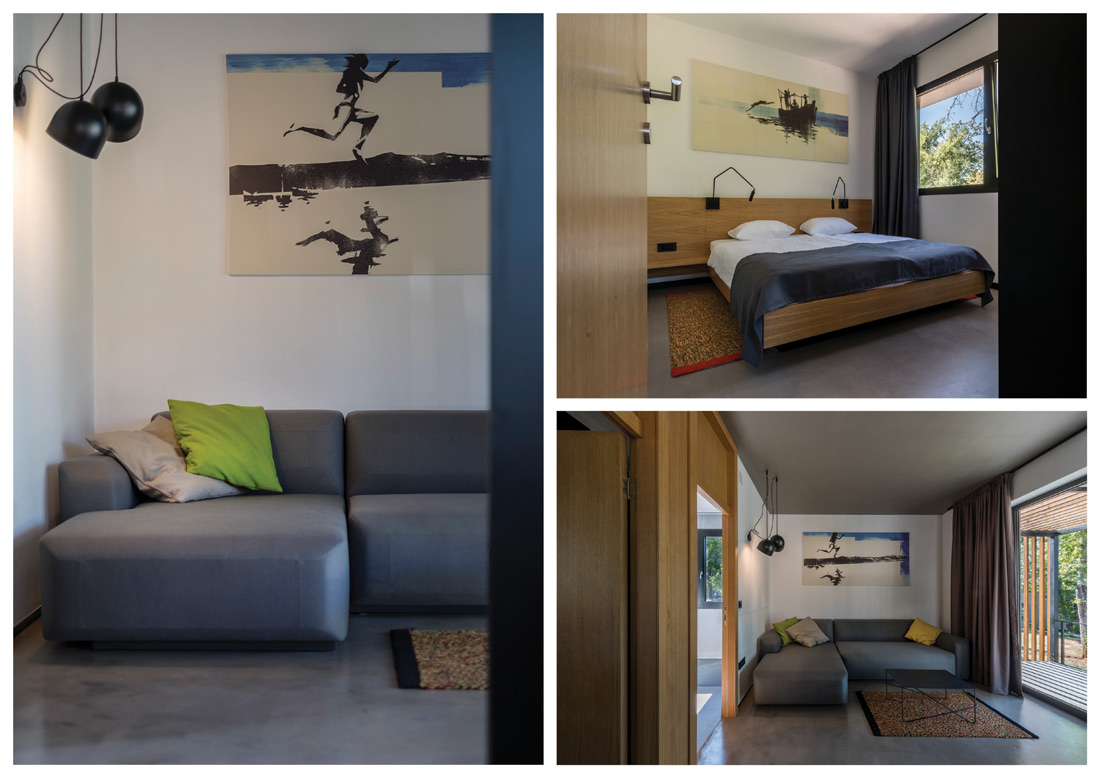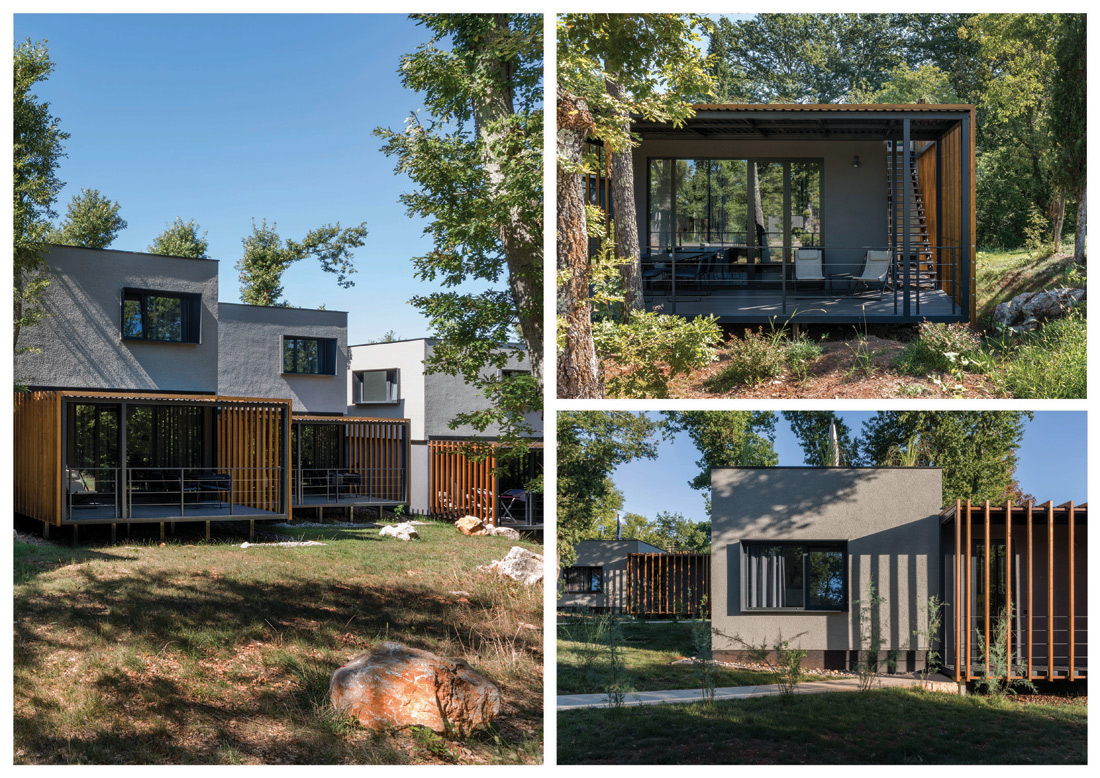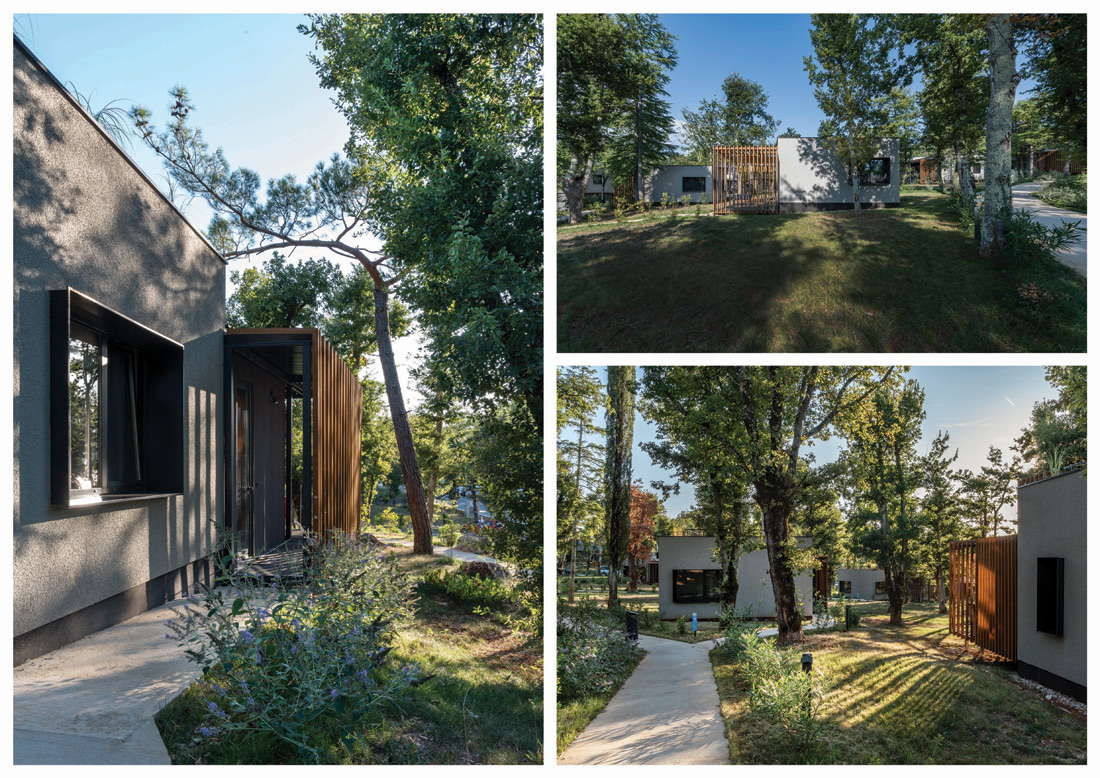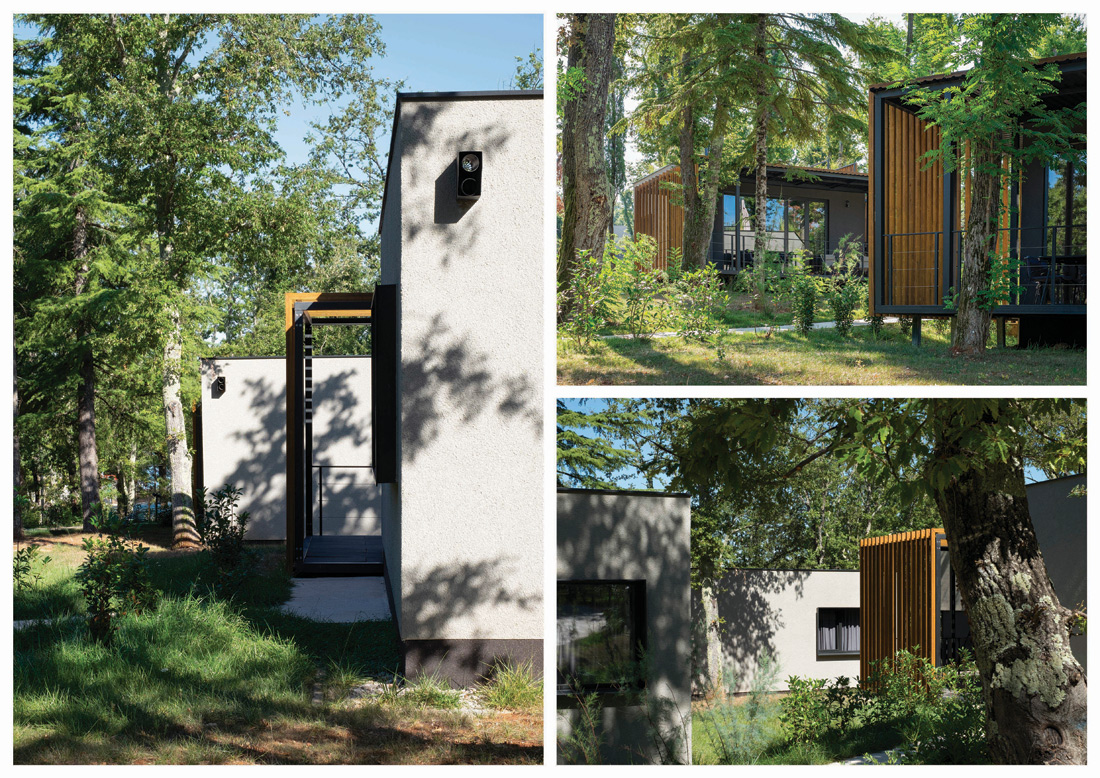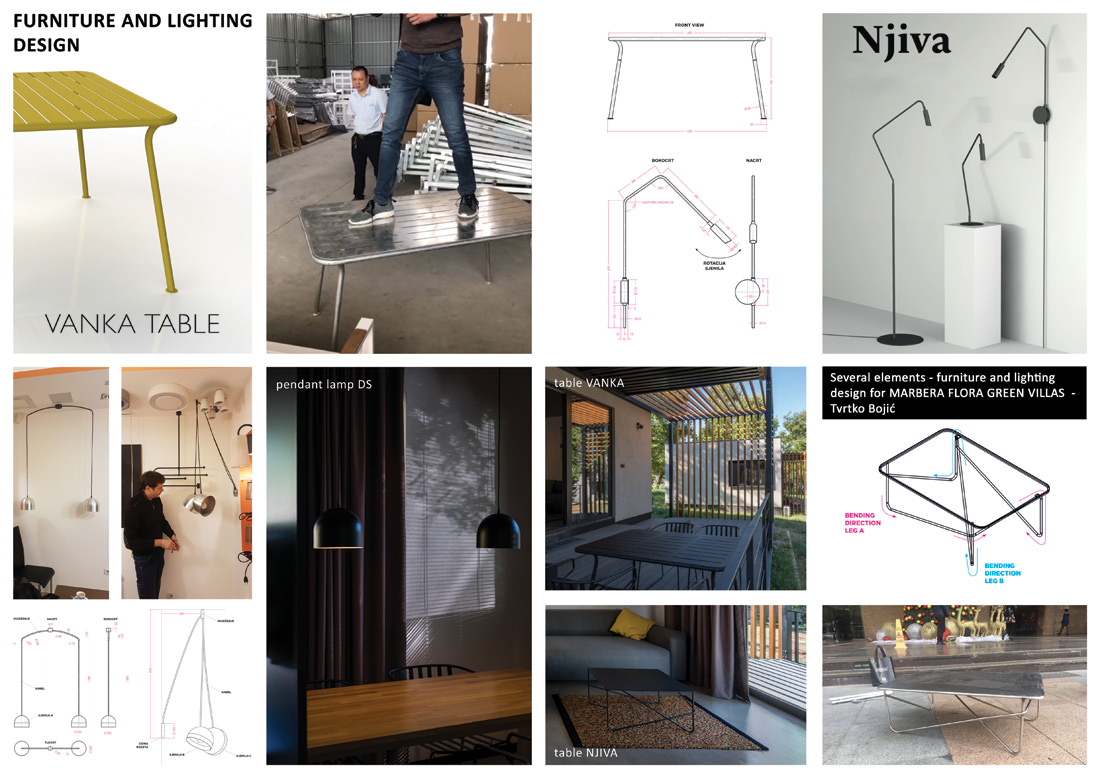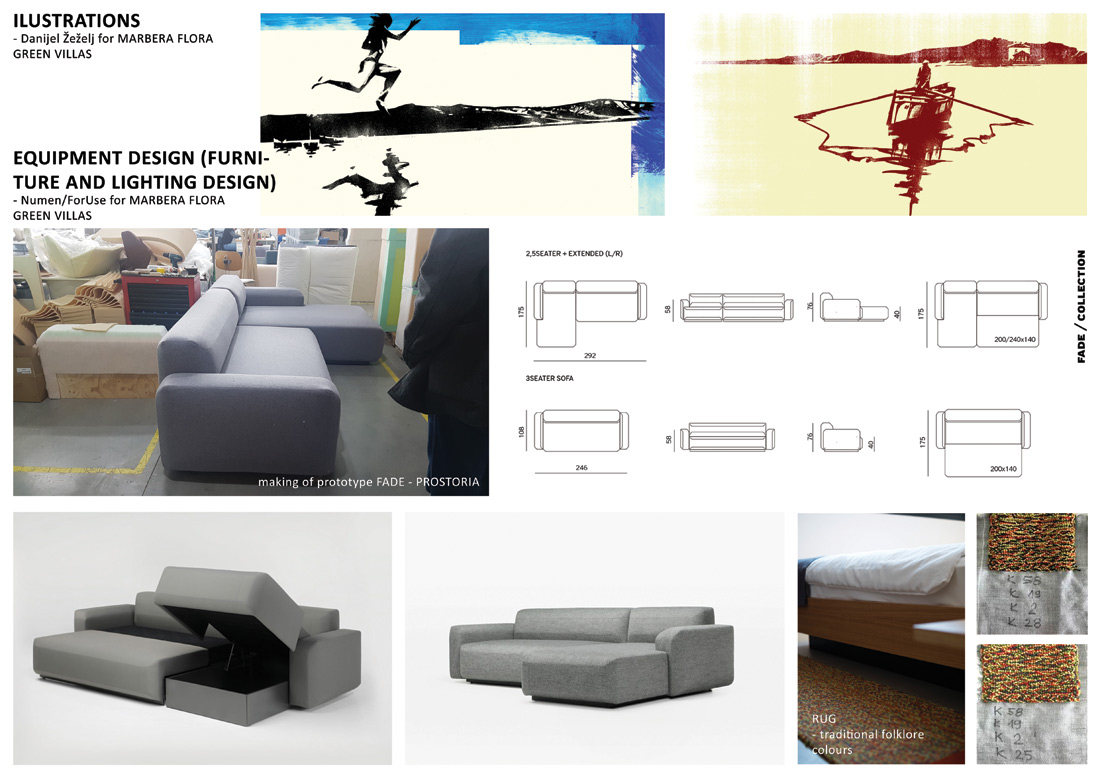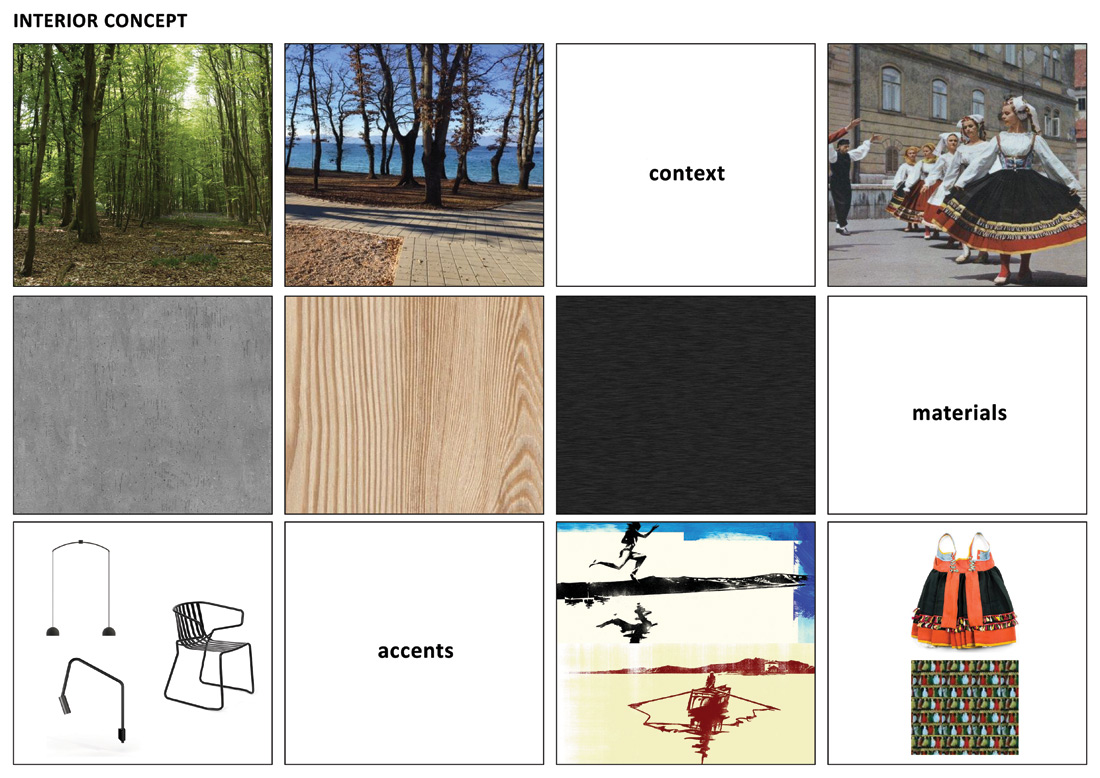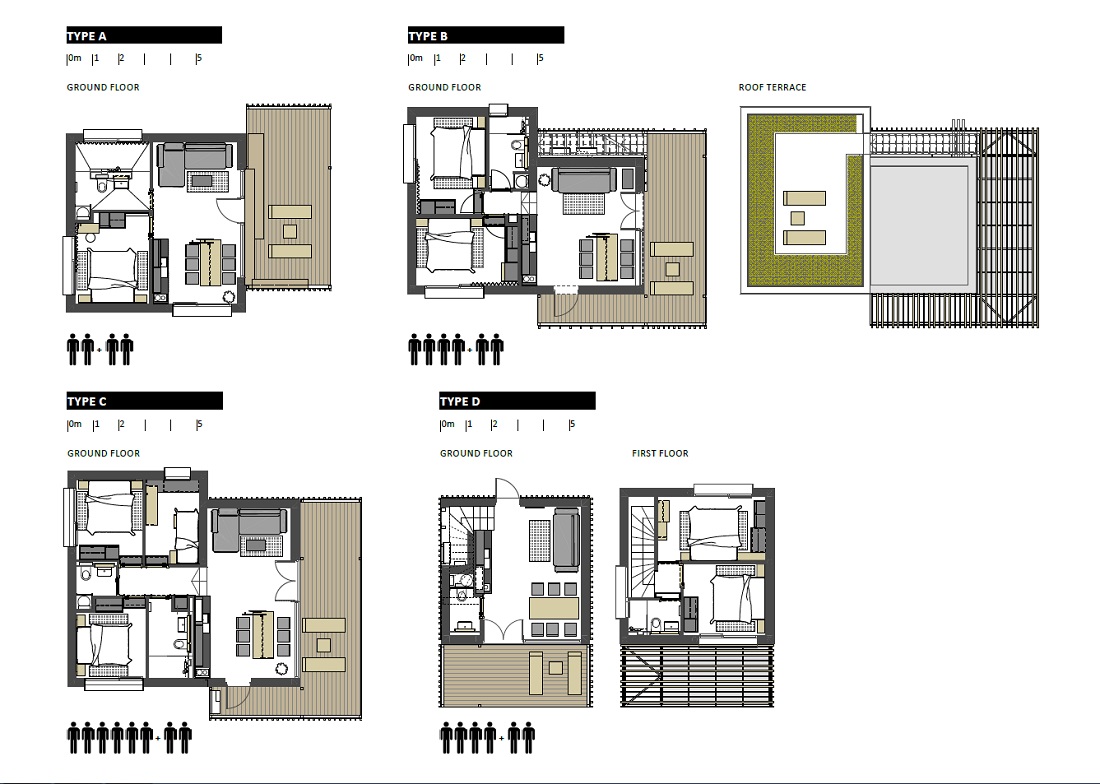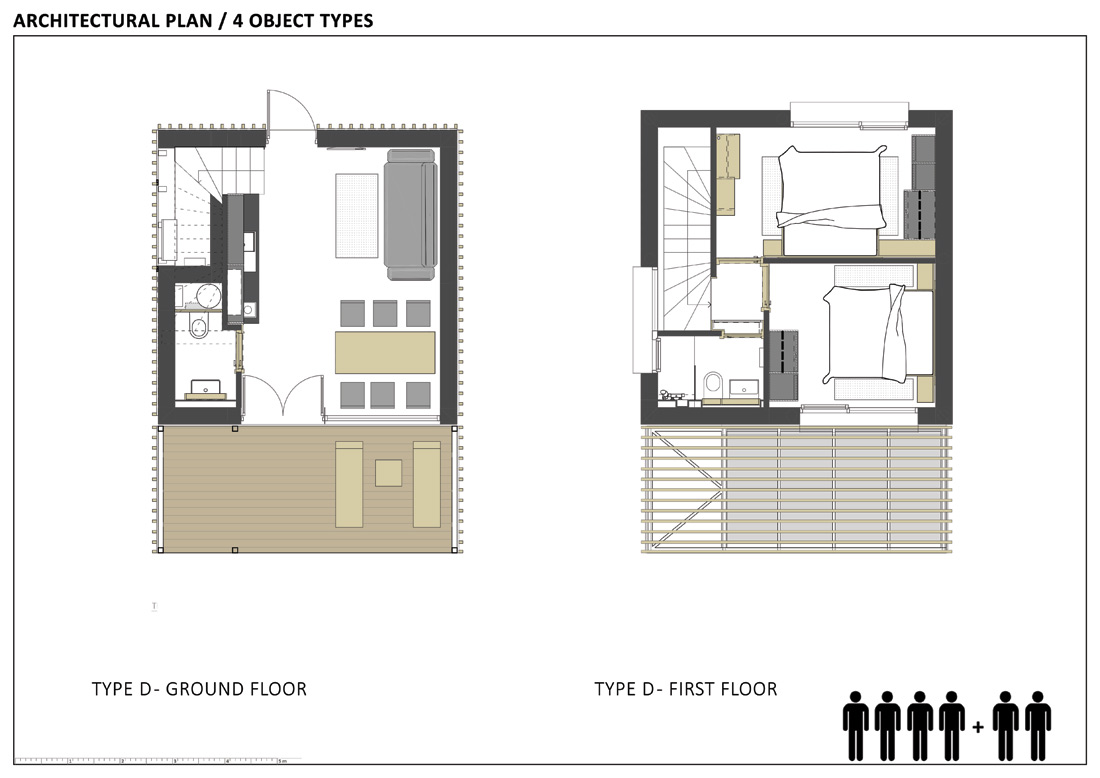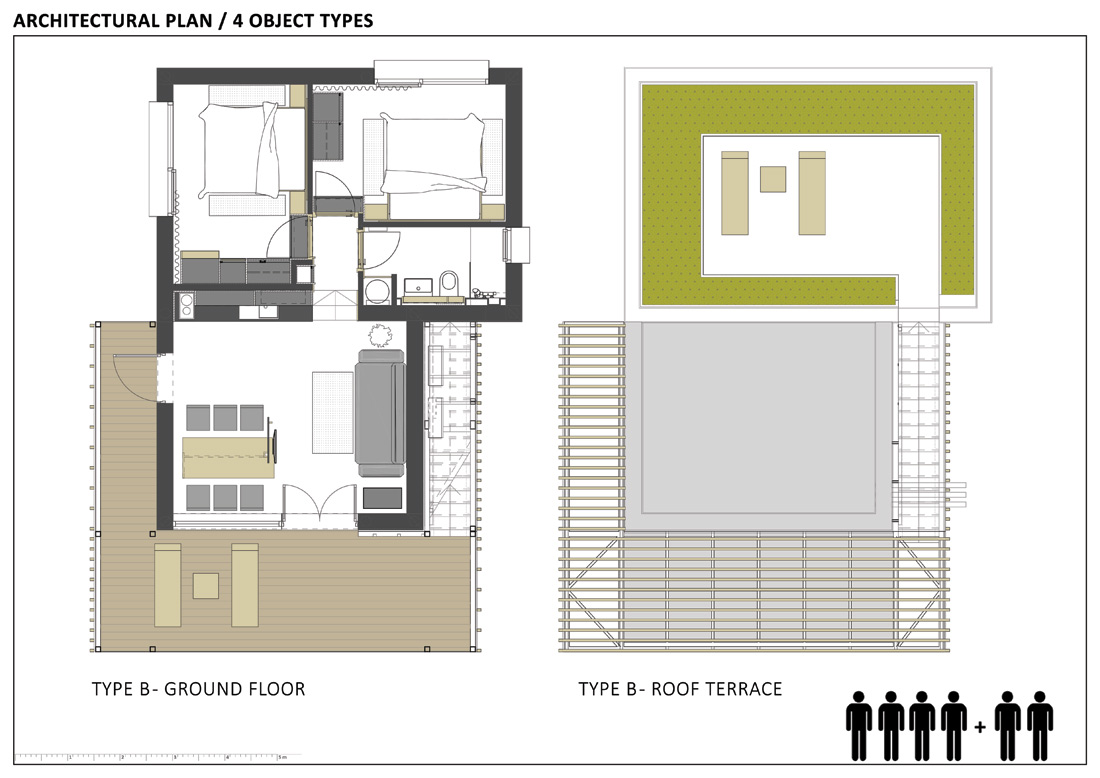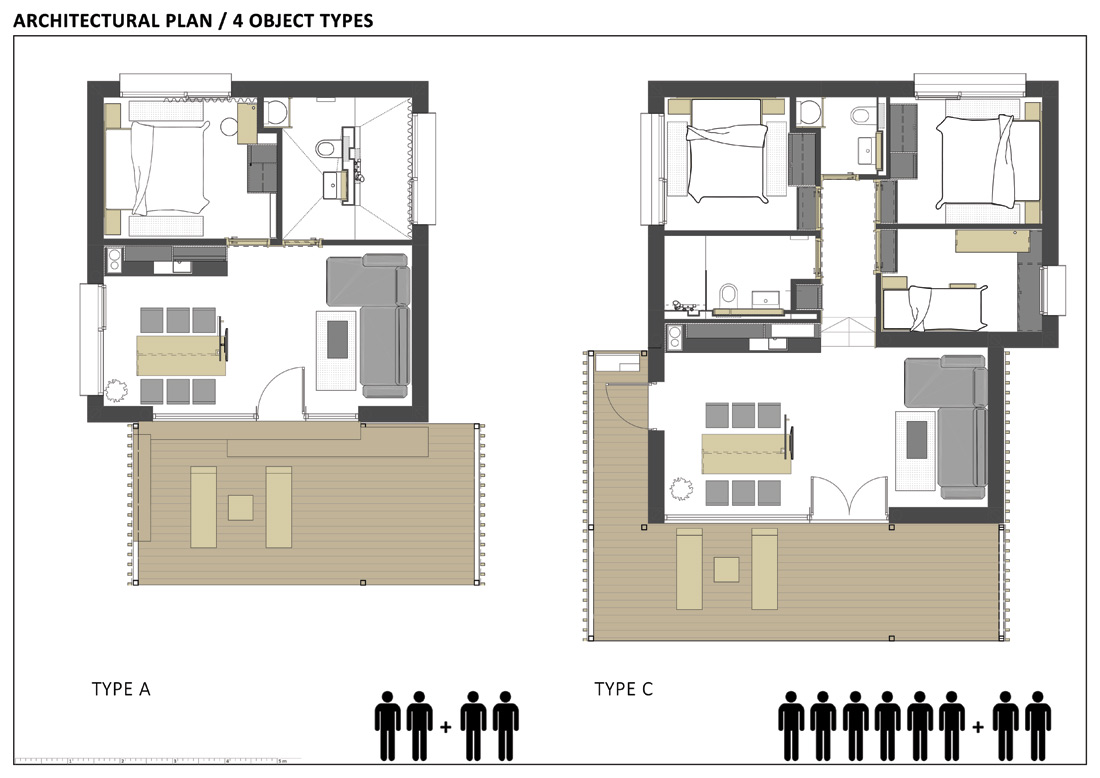 Credits
Architecture
SKROZ; Margita Grubiša, Marin Jelčić, Daniela Škarica, Ivana Žalac, Collaborators: Tamara Jeger, Dorotea Klinčić, Product design: NUMEN / FOR USE and Tvrtko Bojić, Illustrations: Daniel Žeželj
Client
Njivice Hotels and Camp Resort
Year of completion
2019
Location
Njivice, Island of Krk, Croatia
Total area
4.950 m2
Site area
4.400 m2
Photos
Bosnic+Dorotic
Project Partners
Related posts
Powered by