A lush plot with overgrown shrubs on top of a dense suburb between the town of Rab and a sandy valley, overlooking the bay, was a strong draw for a young family to build their holiday home. The design of the new house began as an extension of found volumes, and the character of the found structures and activities was integrated into the new composition.
The existing content of the place was enveloped in a wedge-shaped volume, and an elevated one was truncated perpendicular to it, repeating its geometry. Their intersection is at the place, which bore traces of a summer kitchen and open workshop: life in the open. The energy of this space was repeated on the same spot within the house via a three-story void. The central void ends with an open study and a skylight, enabling it to double as a solar chimney. The existing stonewalls have been reconstructed, and those adjoining the house become their constituent parts.
What makes this project one-of-a-kind?
A family is brought together by a central void, a vertical meeting space, extending to the lush garden and at the same time cooling the house in summertime.
Text provided by the architects.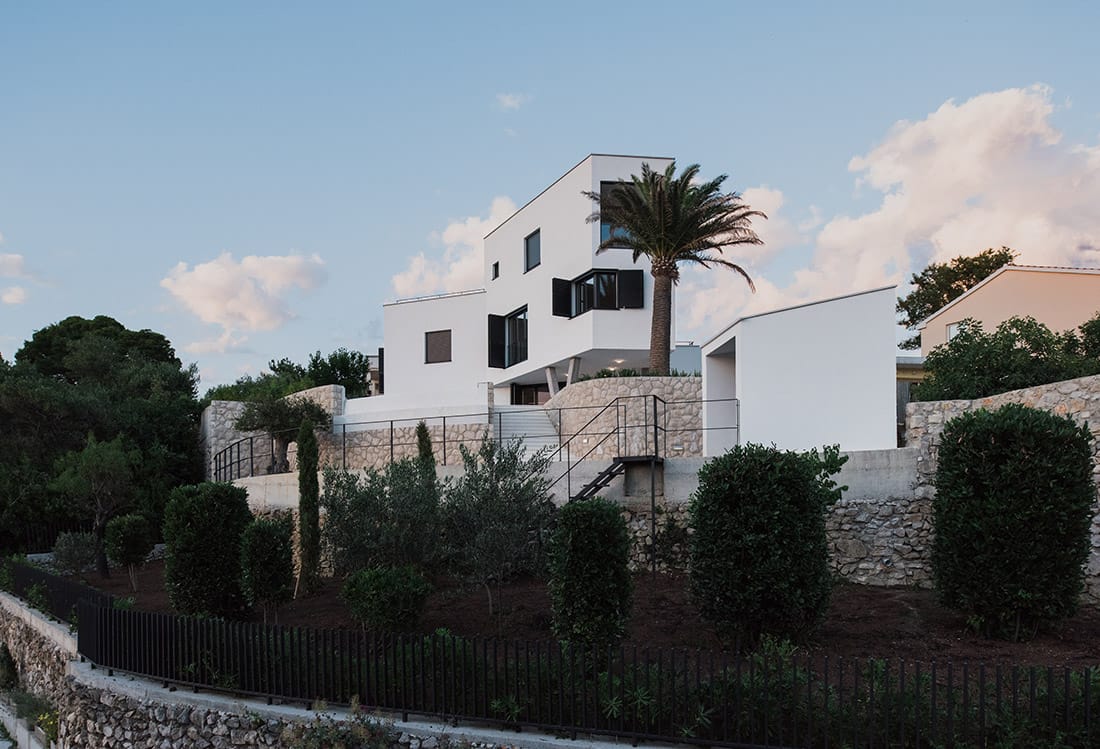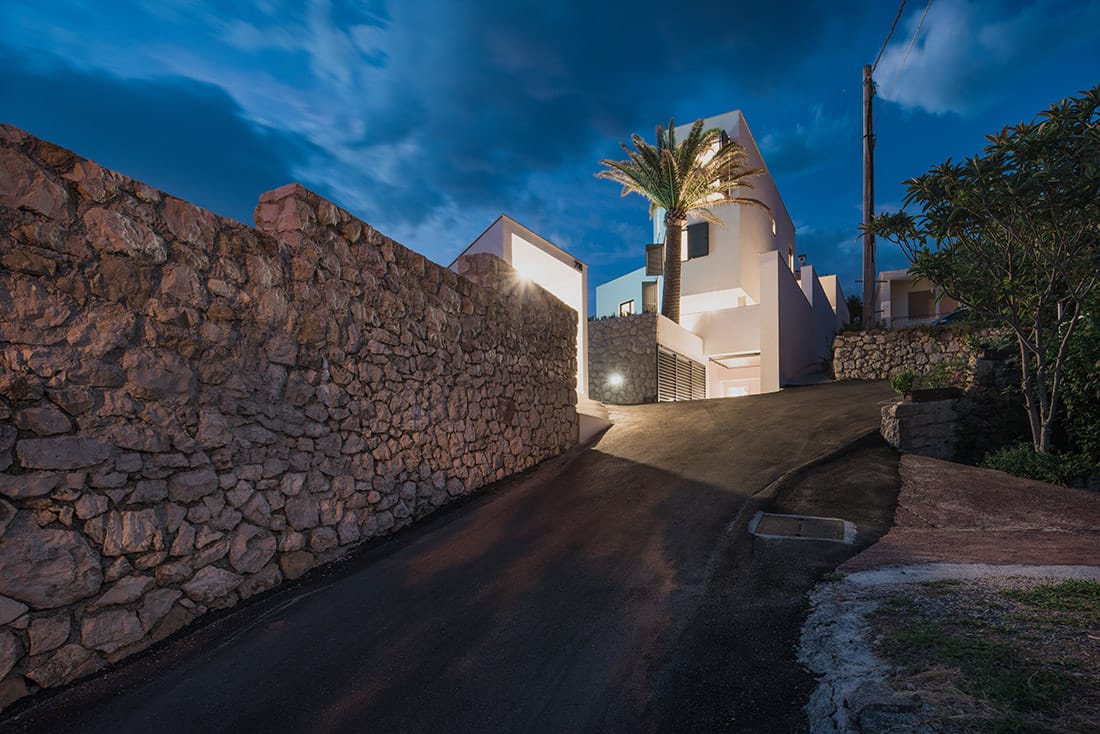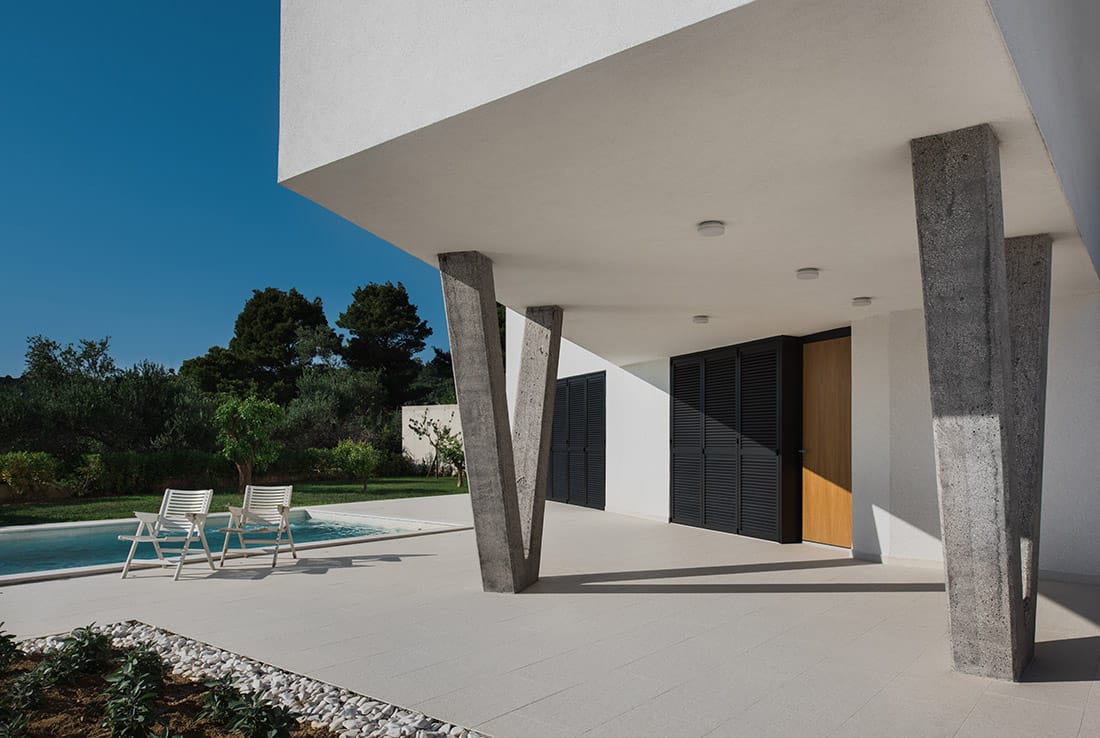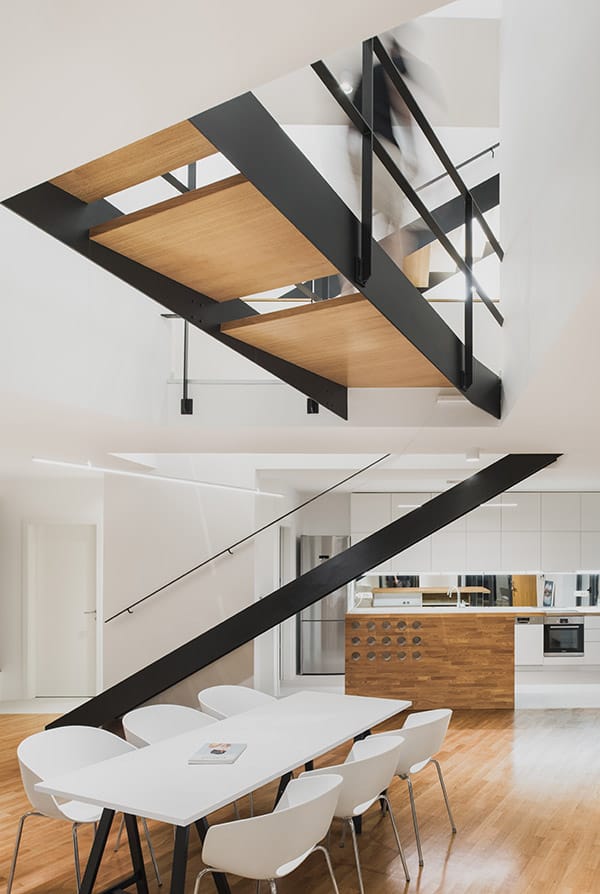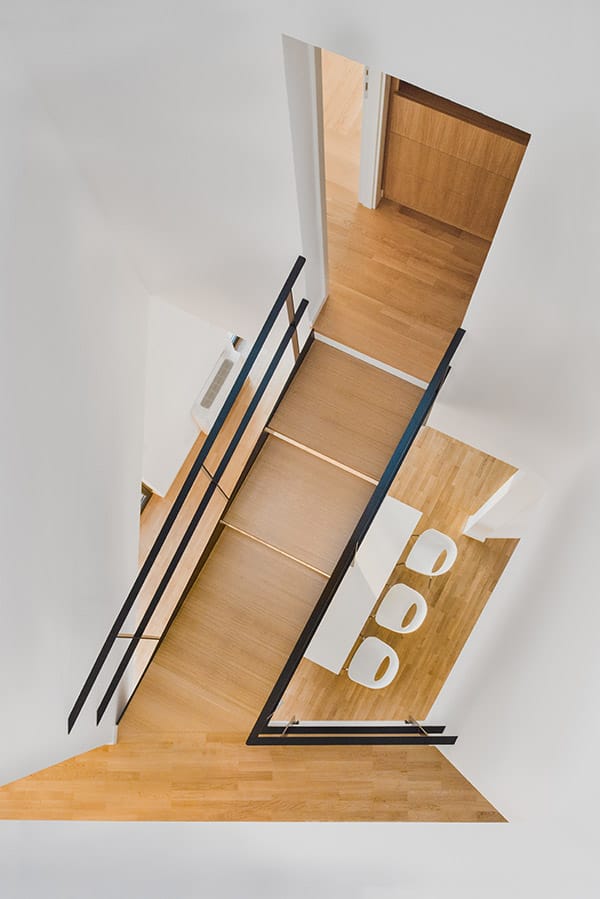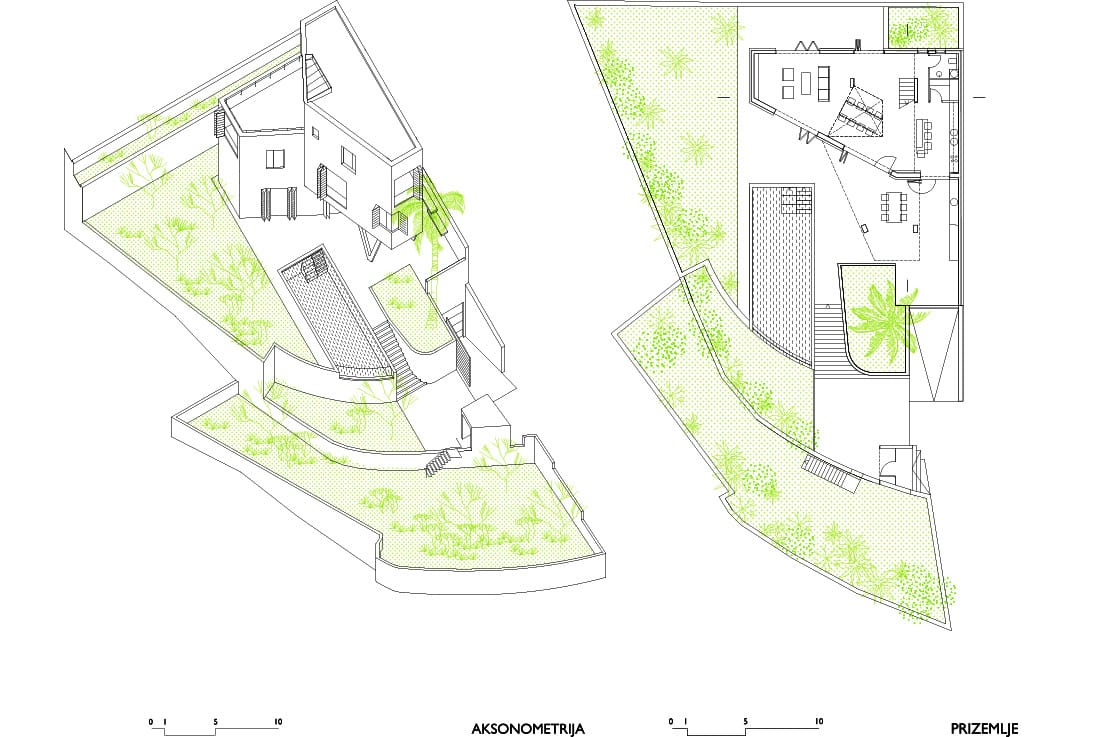 Credits
Architecture
Mia Roth and Tonči Čerina; roth & čerina
Year of completion
2018
Location
Rab, Croatia
Area
Total area: 260 m2
Site area: 700 m2
Photos
Marko Mihaljević
Project Partners
OK Atelier s.r.o., MALANG s.r.o.
Related posts
Powered by