Basement is placed into the steep land with near by the street terrain edge. The main benefit of the plot is the fact that it is forest area. So the ground floor is influenced by the positions of the trees which design the shape of ground floor. The building threat throw the trees and with huge windows you can enjoy walk through the house and the forest in the same time. The house is oriented with the south view and terraces are oriented to the east to main area of own plot. The upper floor is reduced from ground floor for more accent of ground floor which is the most important. The building is designed in very simple and clear style not so usual in the Czech republic environment. The house has white plastic facade in ground floor with steel white external frames as sun blinds and black metal facade for upper floor. Generally we would like to make contrast betweeen wild pure nature and hi-end product of human – so that was the reason for white colored house as typical color of hi-end technology products.
What makes this project one-of-a-kind?
It is great contrast betweeen wild pure nature and hi-end product of human.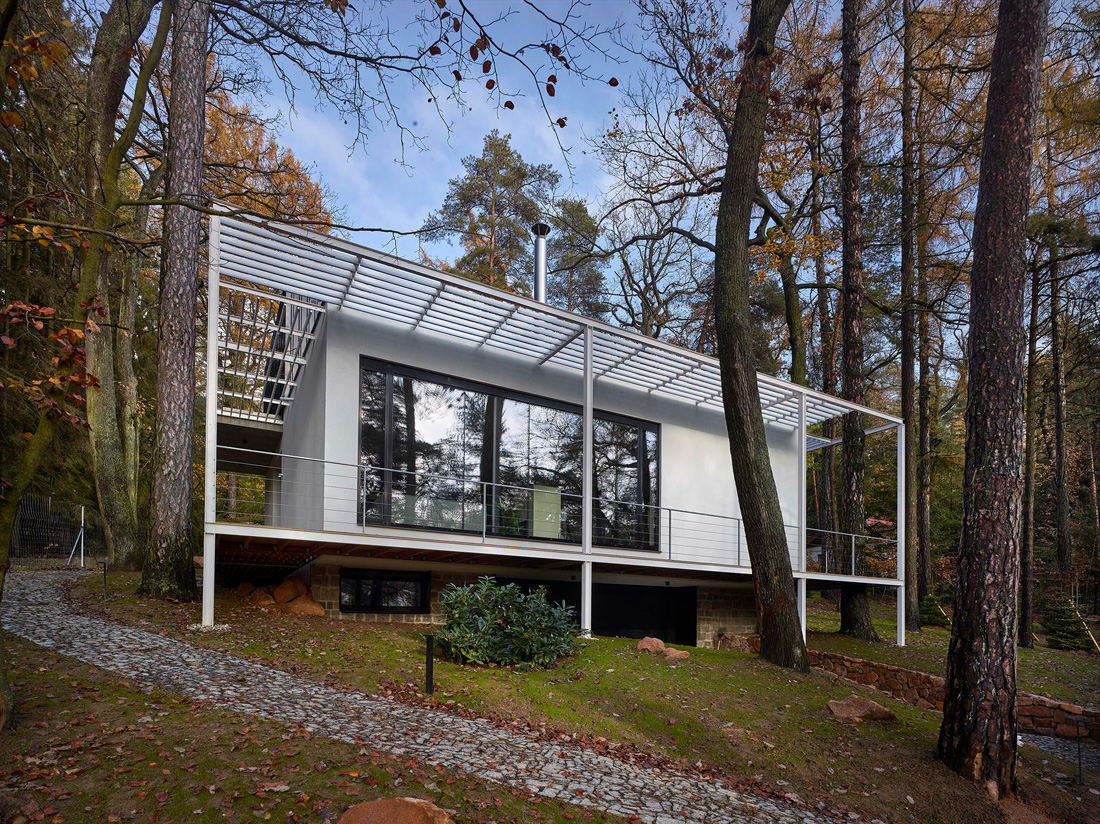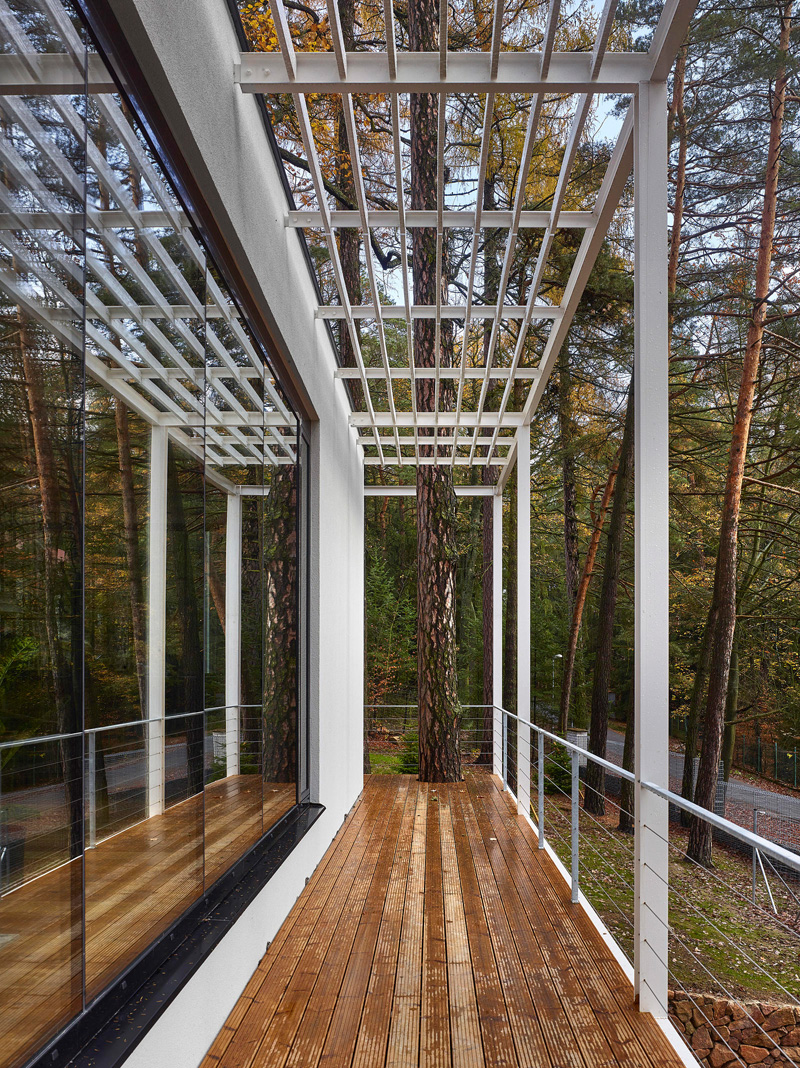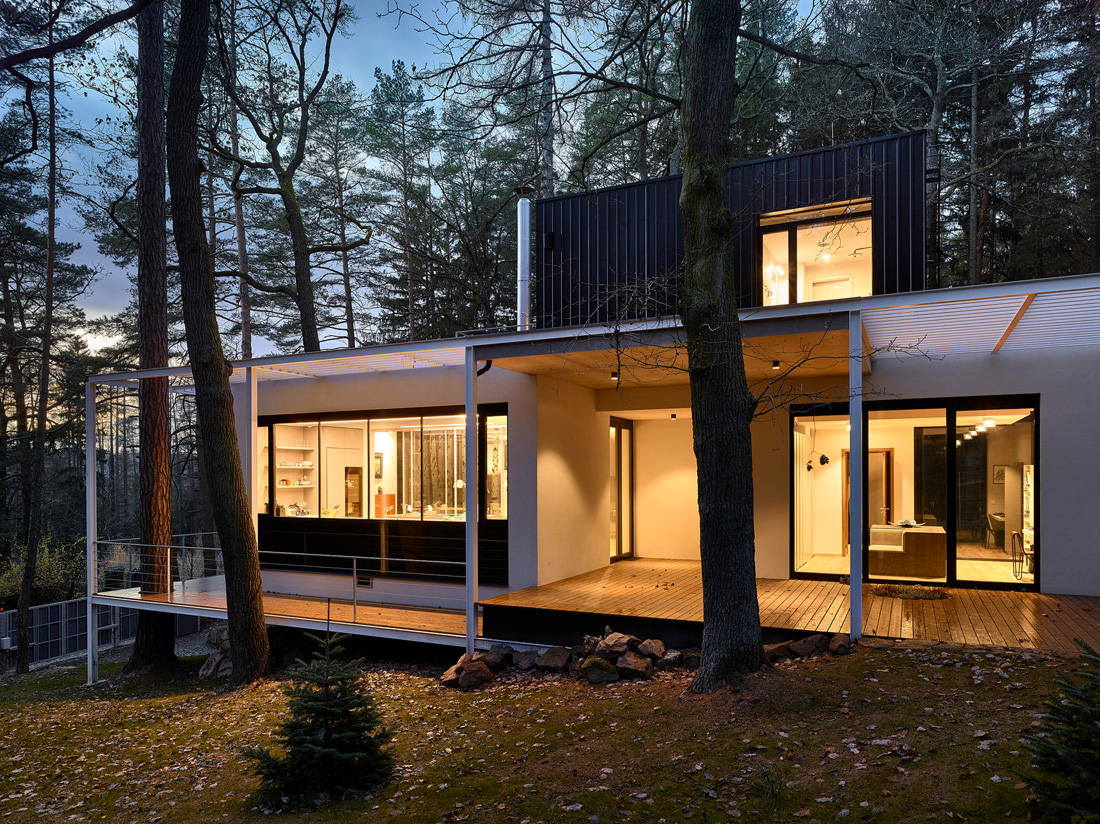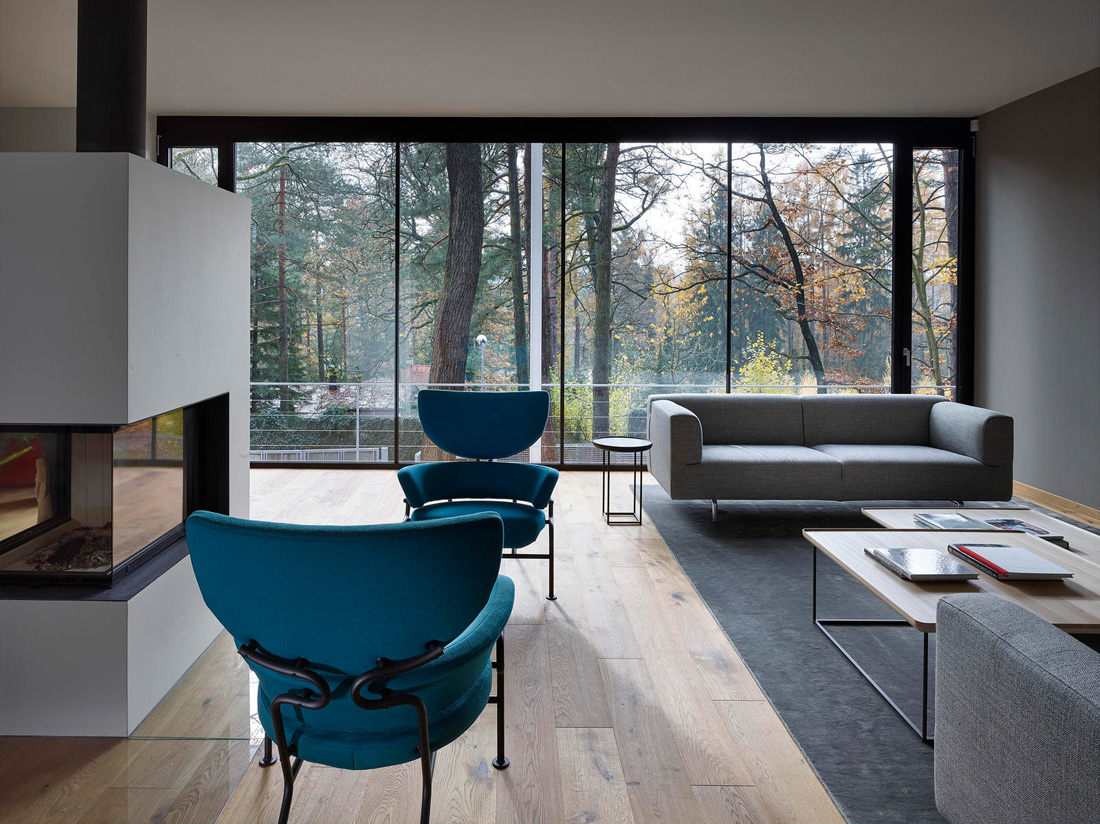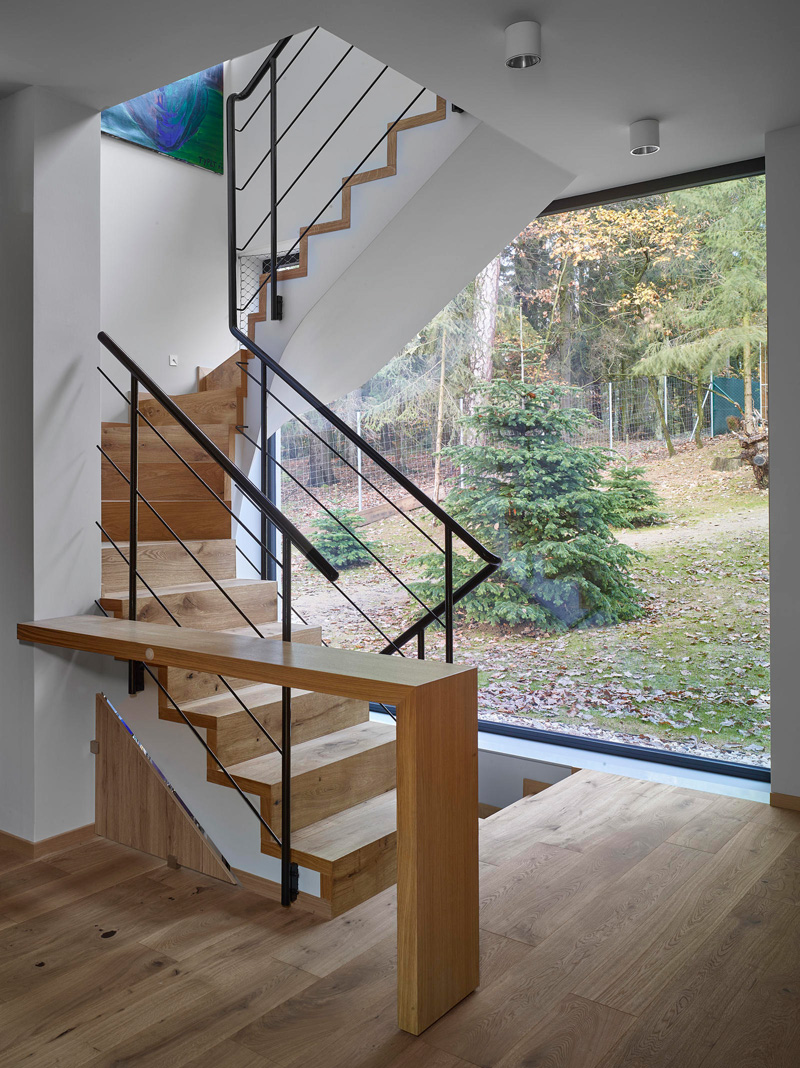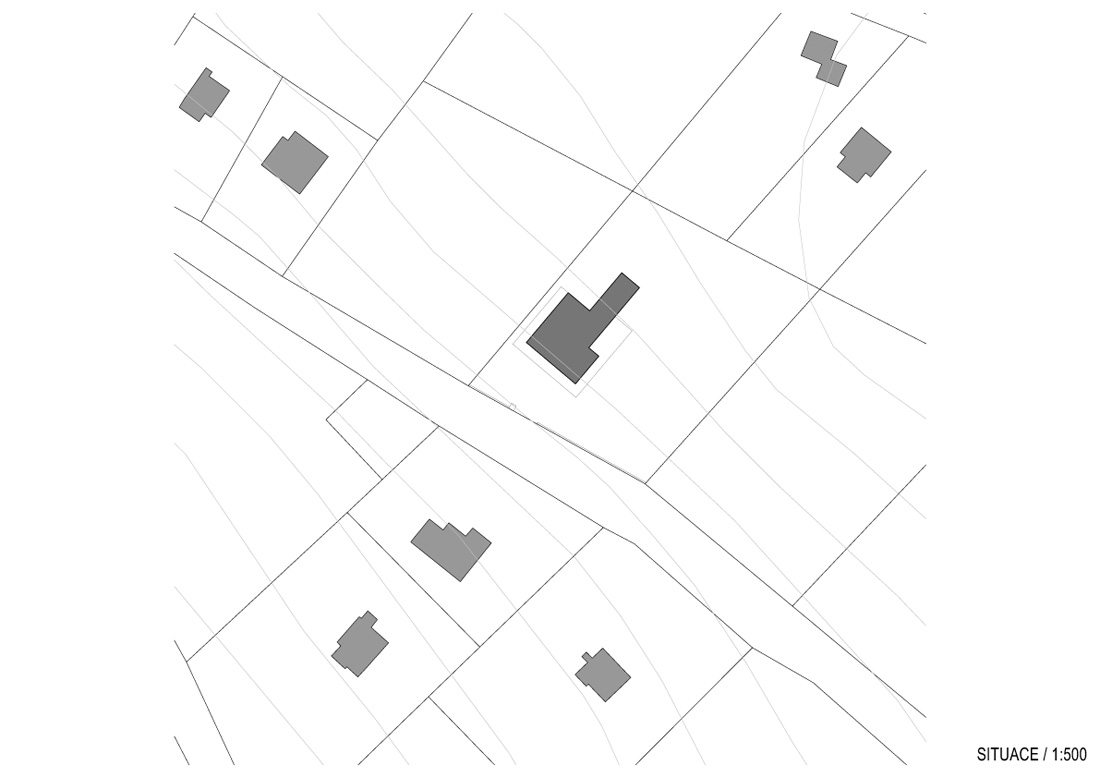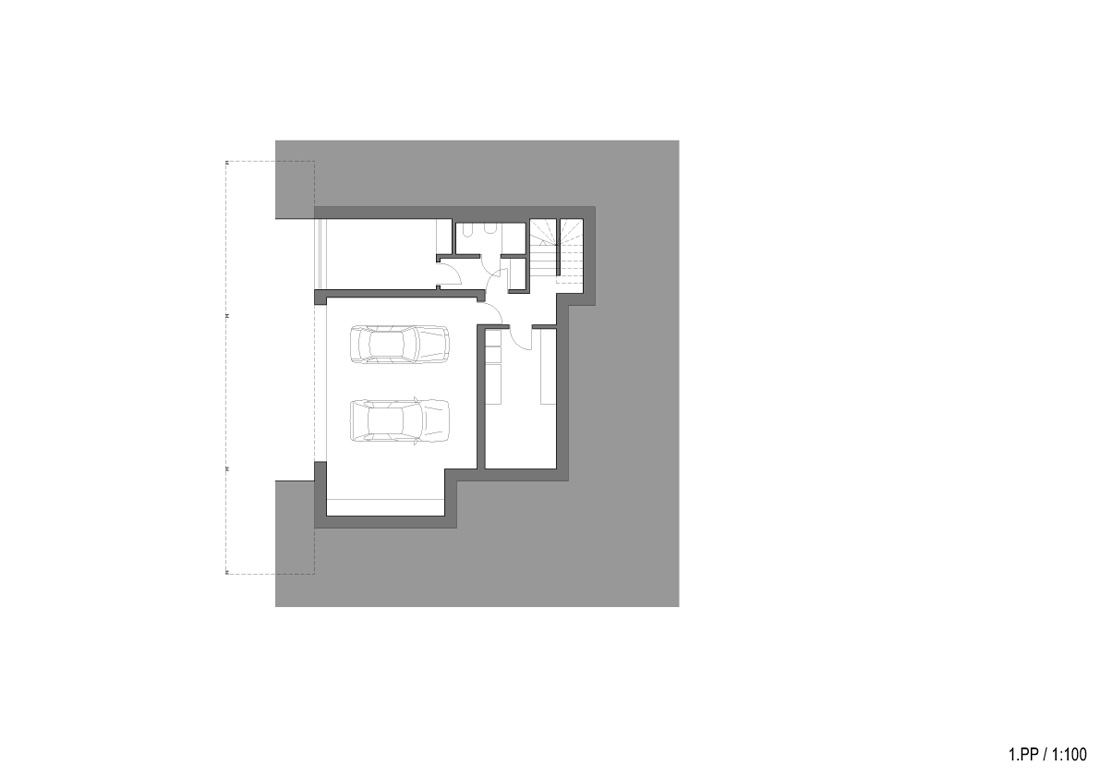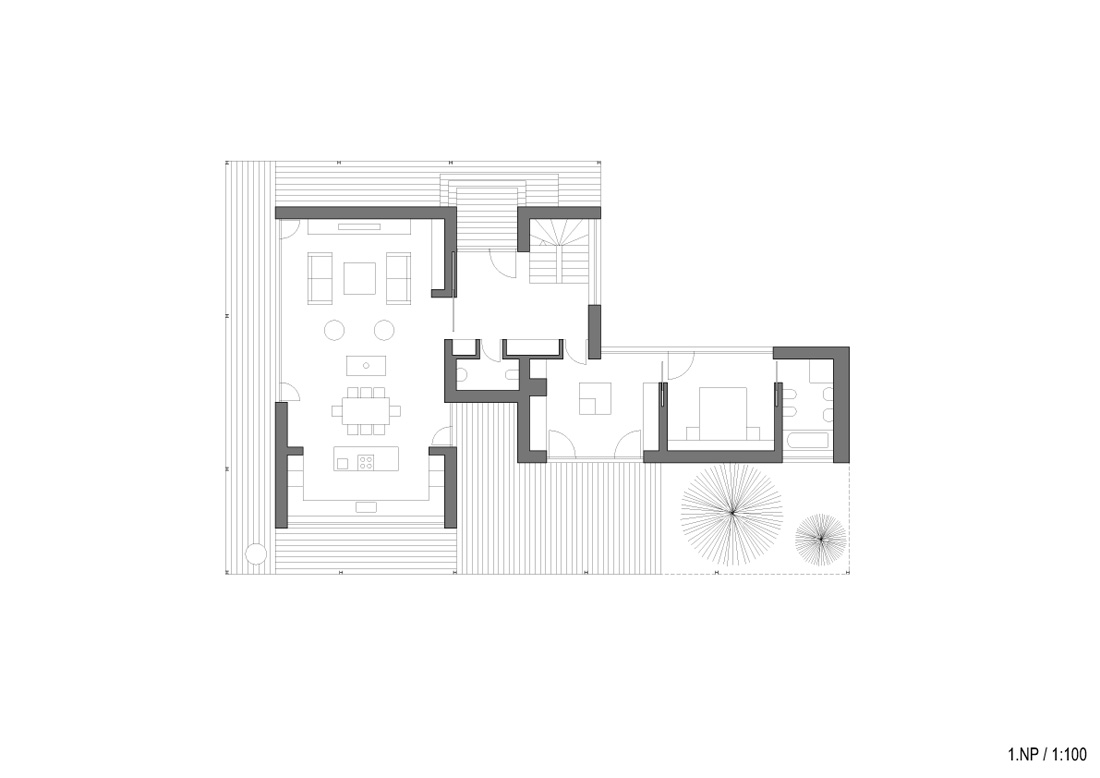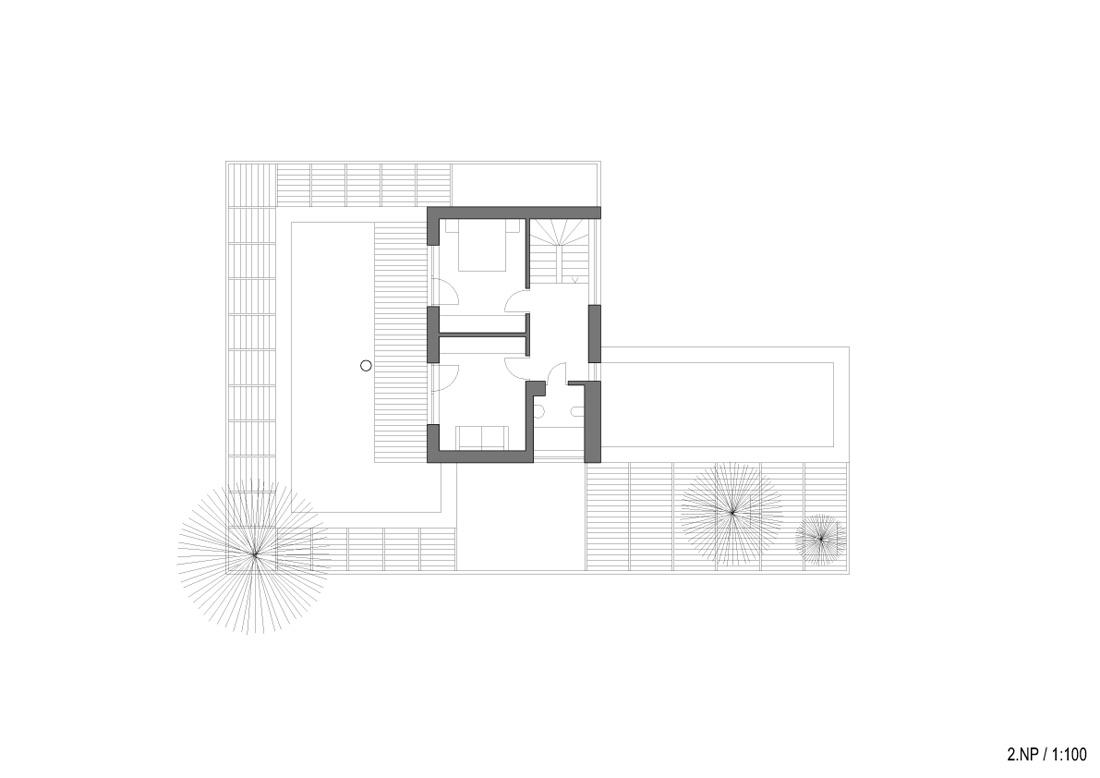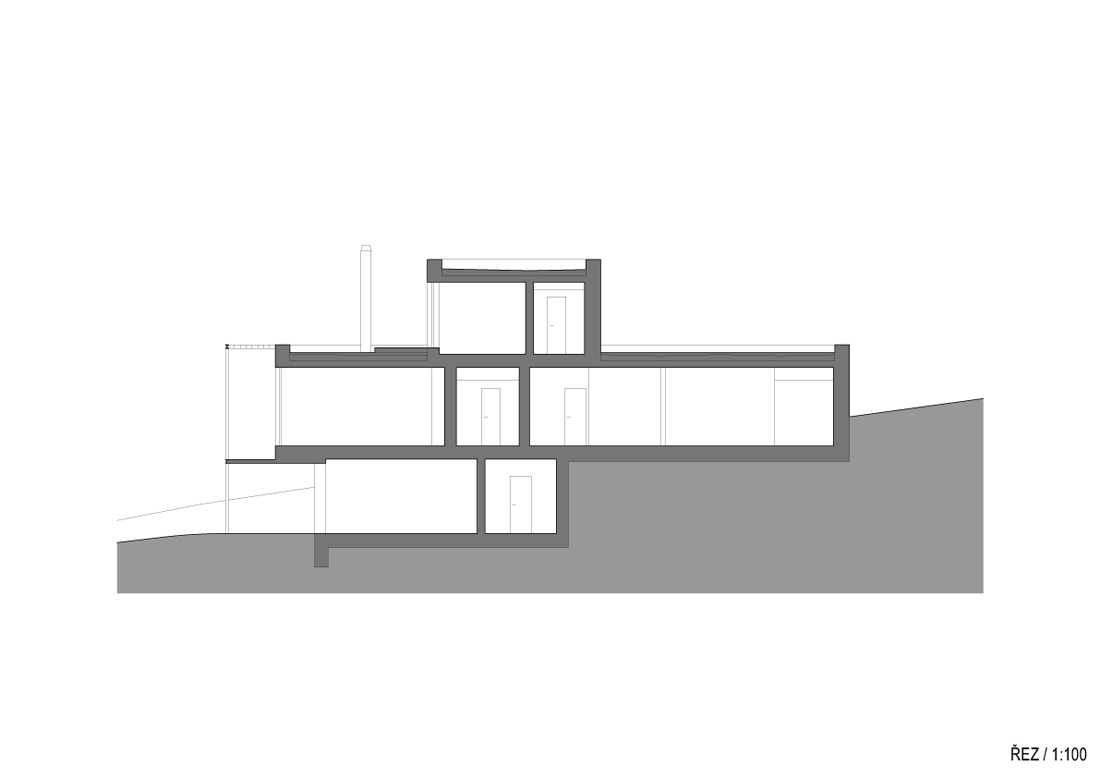 Credits
Architecture
Lukáš Bílek, ABM architekti; Andrej Dvořák, Petr Bouřil
Interior design
Zinelli&Perizzi
Client
Private
Year of completion
2019
Location
Jevany, Czech Republic
Total area
262 m2
Site area
1.897 m2
Photos
Filip Šlapa
Project Partners
Main contractor
CBT04 s.r.o.
Other contractors
Zinelli&Perizzi
Related posts
Powered by