The pedestrian and cyclist bridge connects cycling and pedestrian trails running along both banks of the River. Since it is located near a historic arch bridge, it is also formed by an arch structure, but it has a longer span and it has no supports in the river. The bridge structure consists of two outwardly inclined steel arches, on which a 204 m long and 5.5 m wide bridge deck from prestressed concrete is suspended. The rise of the arches was chosen so that in the predominant part the arches are situated above the heads of pedestrians, and thus do not obstruct their view on the historic city and, at the same time, it does not obscure the view on the historic bridge to people walking along the river. The span length of the arches is 103 m and their vertical rise is 11.25 m. The steel elements are painted grey-green and therefore bridge does not overwhelm the existing bridge, but complements it. The bridge respects the scale of the city, it consists of elements that have human dimensions, it is comfortable for the users. The bridge was built with minimal impact on traffic on the river and on the beautiful landscape.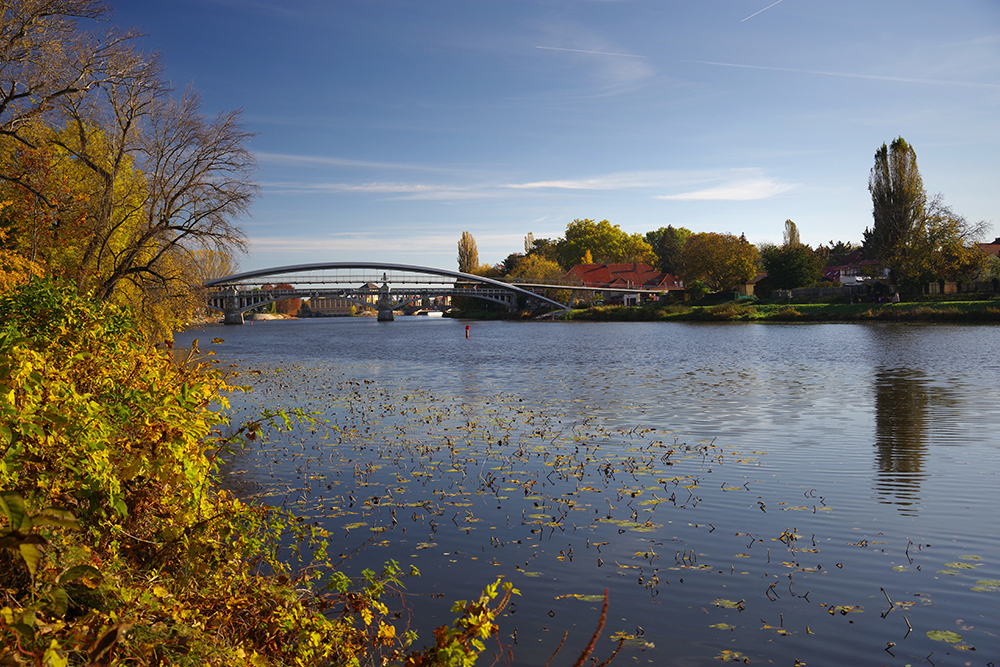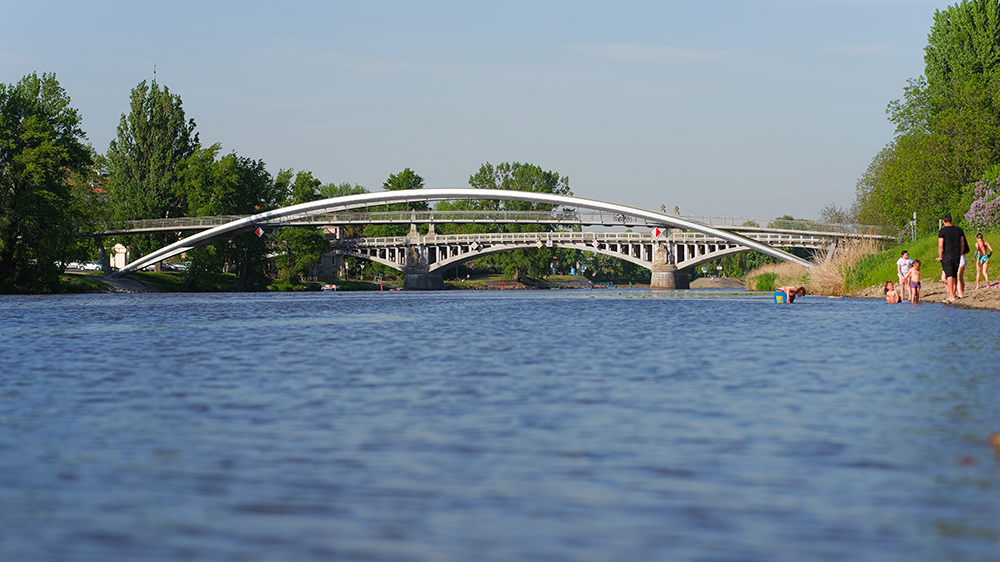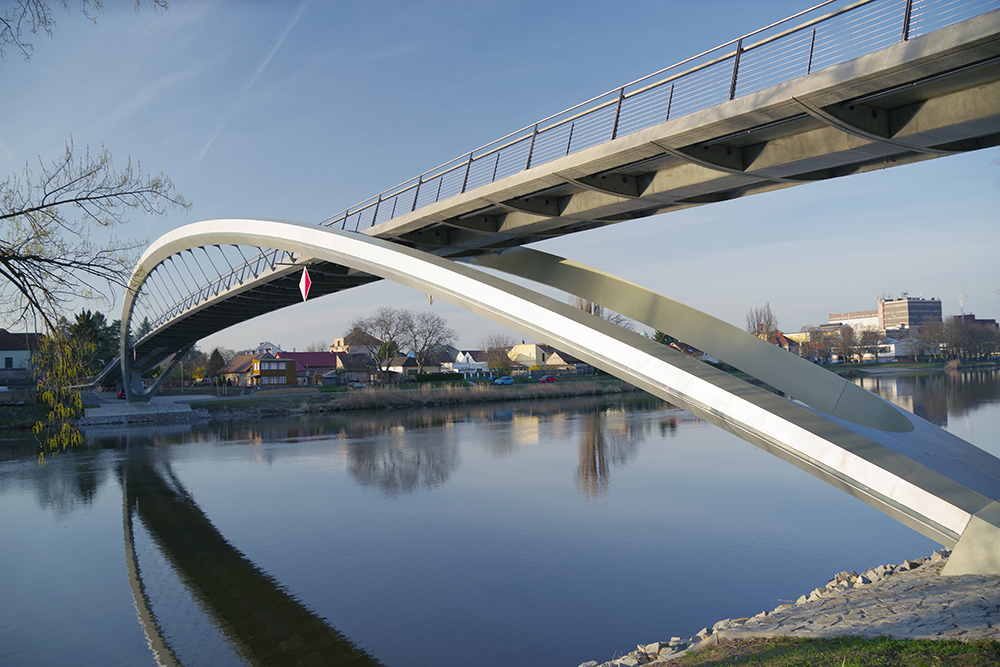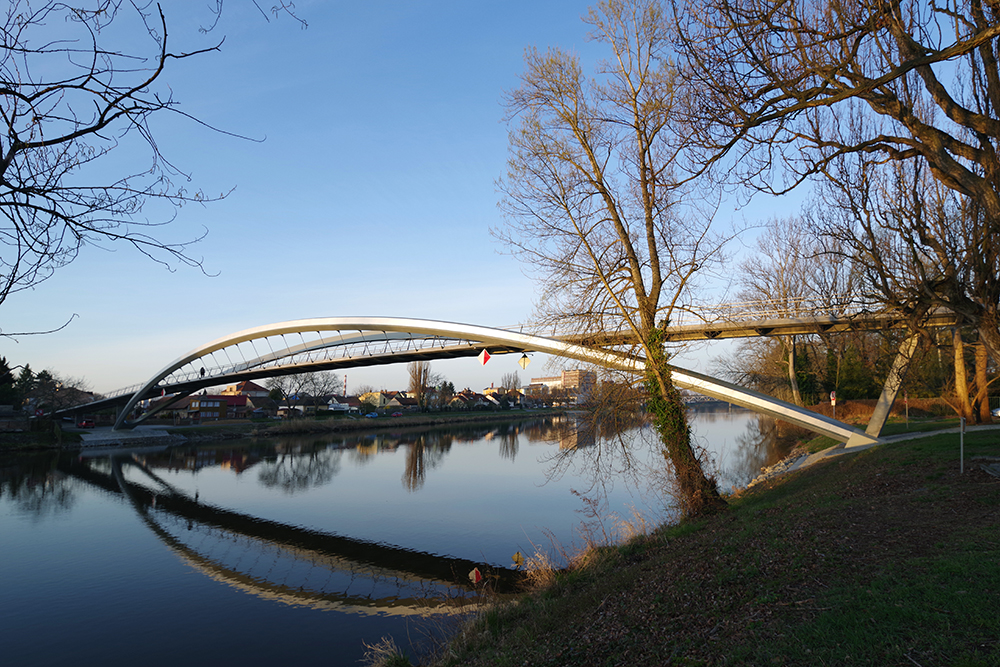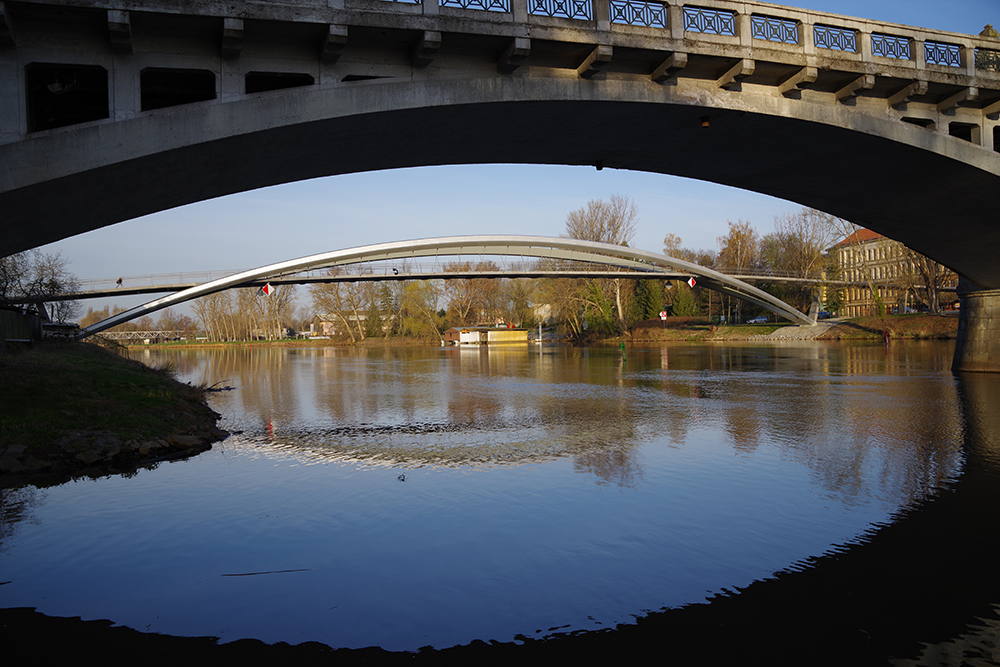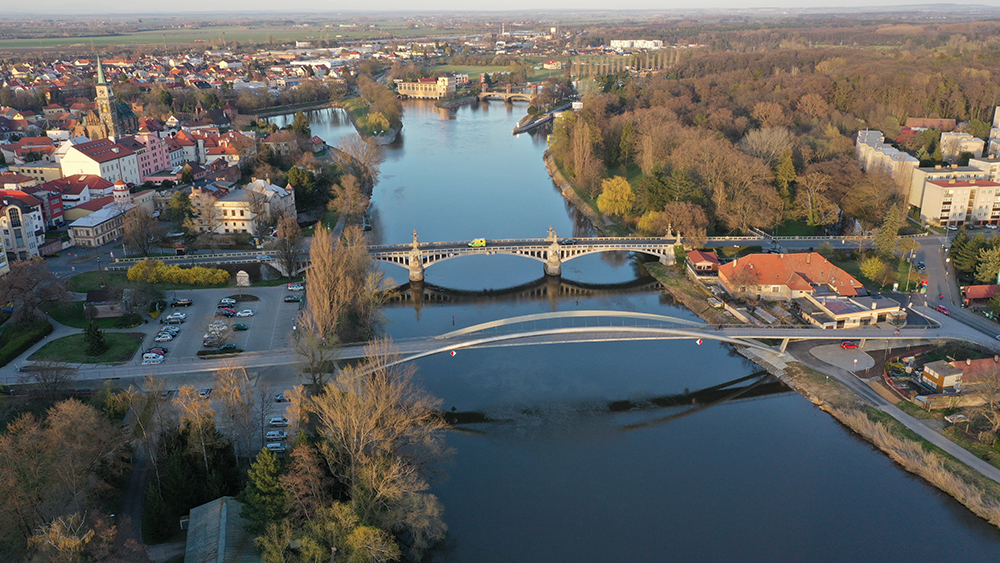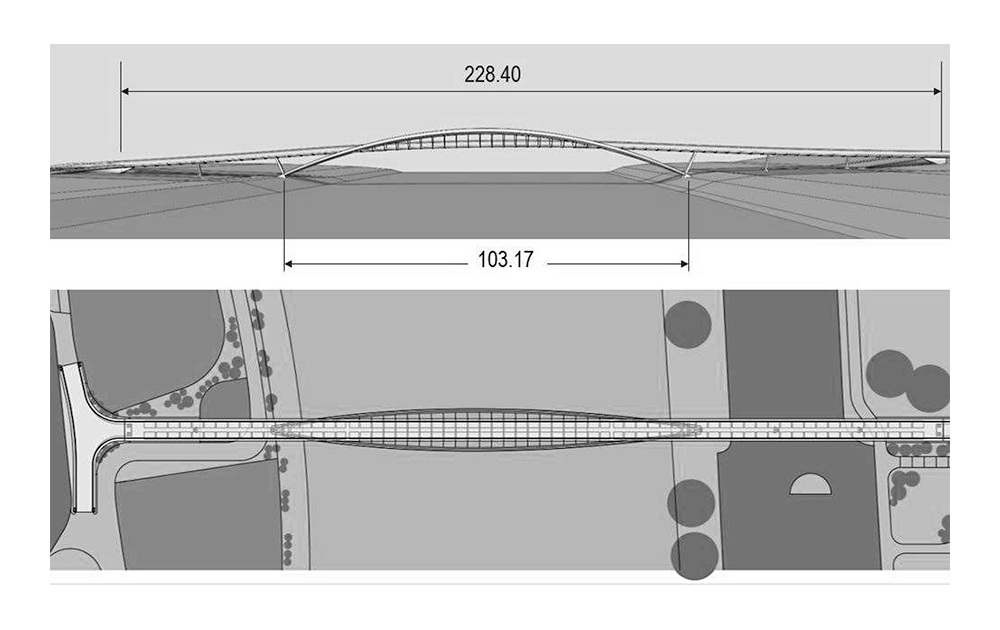 Credits
Architecture
Stráský, Hustý a partneři s. r. o; Jiri Strasky
Client
City of Nymburk
Year of completion
2021
Location
Nymburk, Czech Republic
Total area
1.463,5 m2
Site area
2.452 m2
Photos
Milos Vejchoda, Michal Venos
Project Partners
Contractor: HOCHTIEF CZ a.s.
Related posts
Powered by