The initial brief for the Level 05 Tech Office stipulated that the design needed to reflect the company's work culture and specific requirements of their office space guidelines while also paying homage to the city in which it is situated. The workspace was to be used for the company's development team in Serbia.
The development team was considered in every aspect of the design. RMJM recognised that, as creative people at the forefront of their profession, the development team's workspace should capture the curiosity, intelligence and creativity of the team. Understanding that development professionals tend to test out options and present unusual and unexpected designs, RMJM created a space that could be changed and altered with ease to fit the varying day-to-day needs of the team. To link the offices to their situation in Belgrade, the three project rooms were each designed to reference the work of three famous Serbian scientists: Nikola Tesla, Milutin Milankovic and Mihajlo Pupin.
What makes this project one-of-a-kind?
The most unique feature of this project is its dedication to colour and collaboration.
A bold, and dynamic pallet of blues and yellows create a narrative throughout the design and help establish a sense of cohesion throughout the office. This cohesion, in turn, helps blend spaces seamlessly into one another, creating a more open work environment that naturally encourages people to collaborate. The colourful decor also promotes an atmosphere of creativity and ingenuity ideal for the client's development team to shape and evolve their projects. At the same time, each space tells a story about the local context, its history, beauty and amazing people. It tells a story that is not decorative but rather integrated into the fabric of architectural and functional elements, from acoustic panels to the printed tables in the hub. Although articulated in an approachable and outgoing manner, in its essence it creates a layered experience, much like the context it paints in a nonlinear narrative.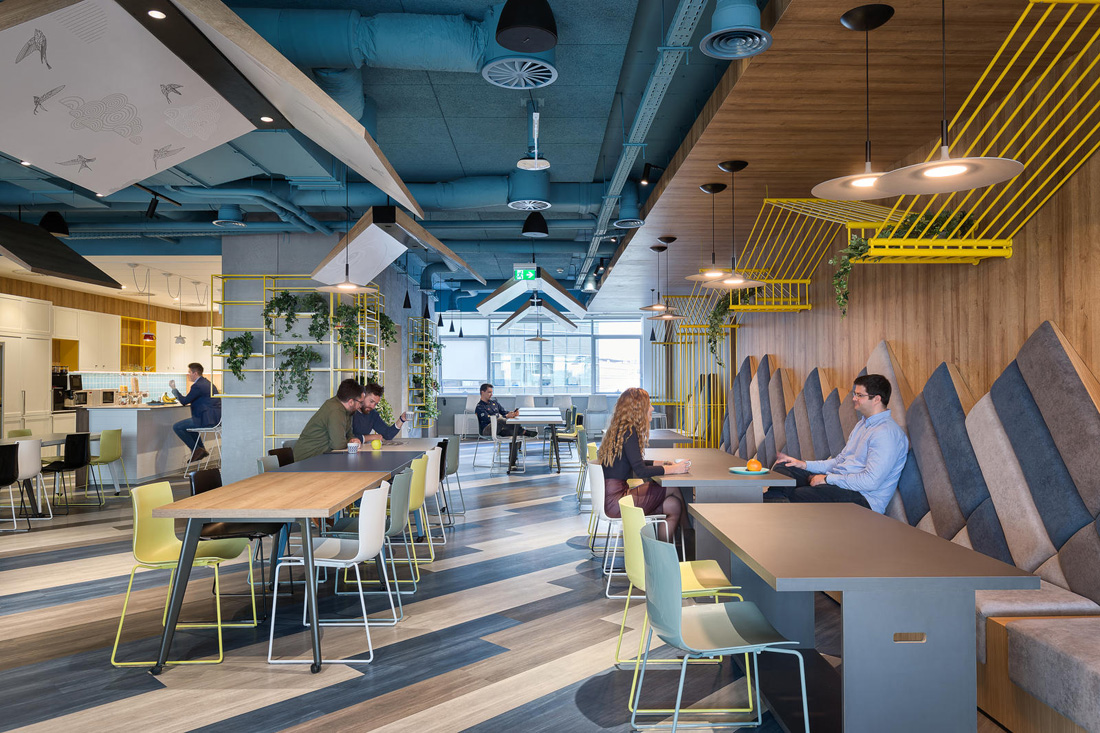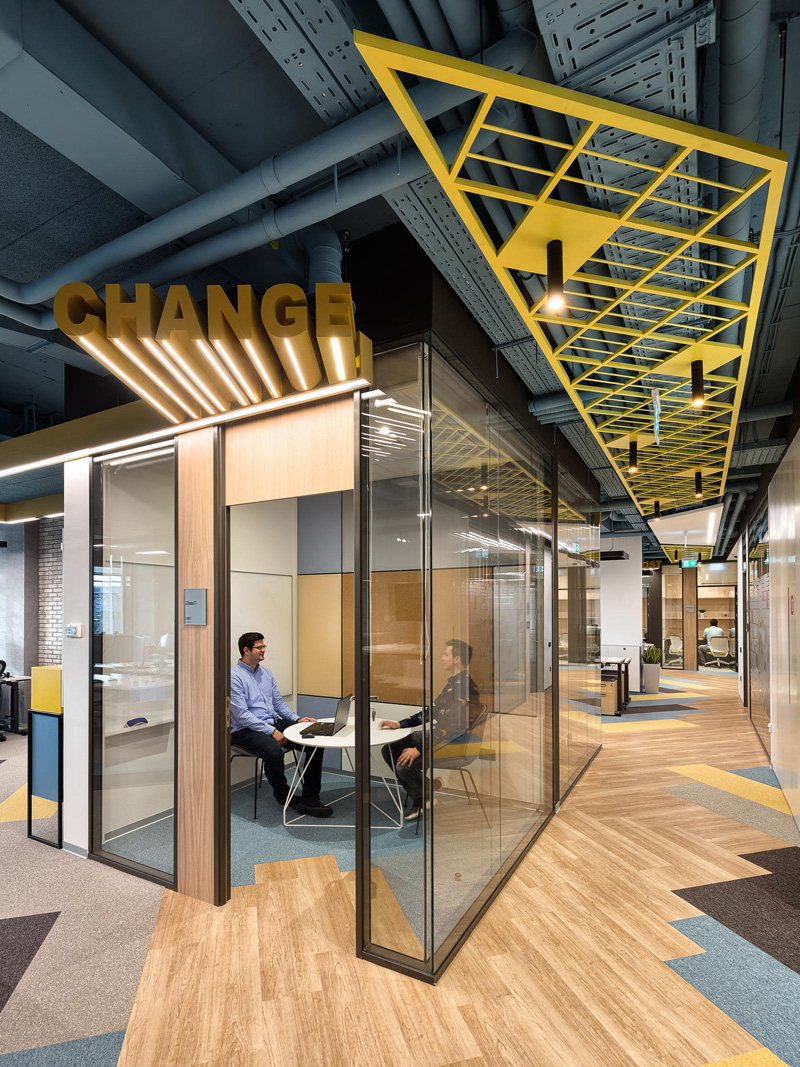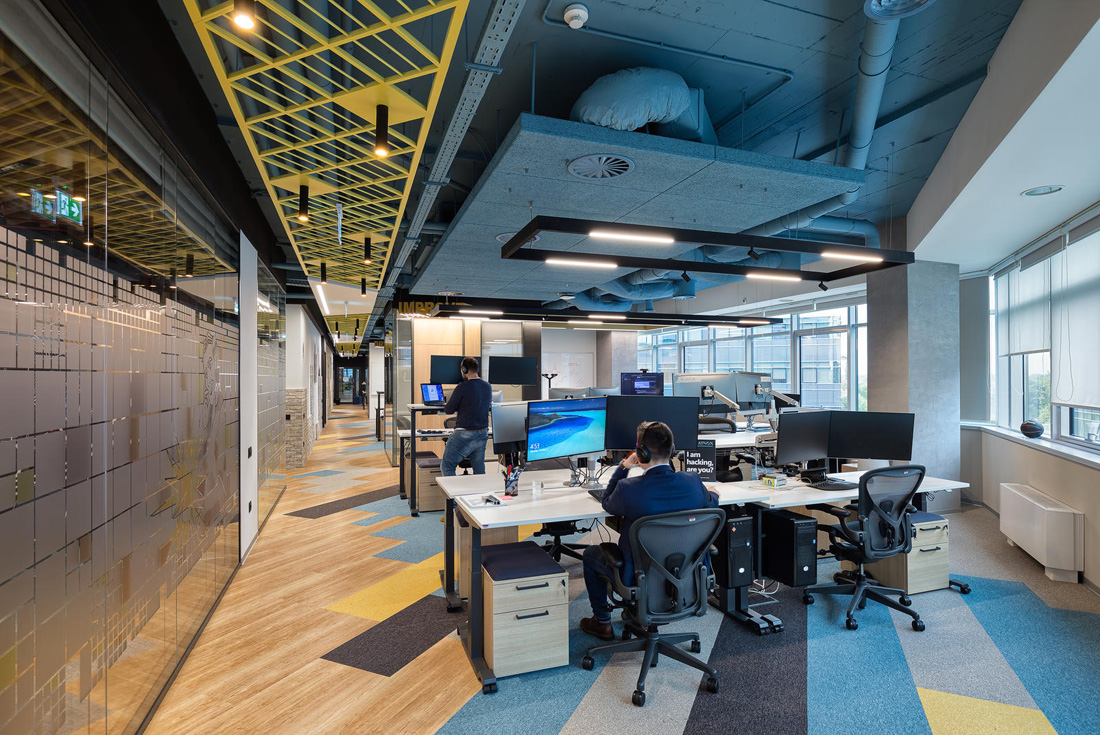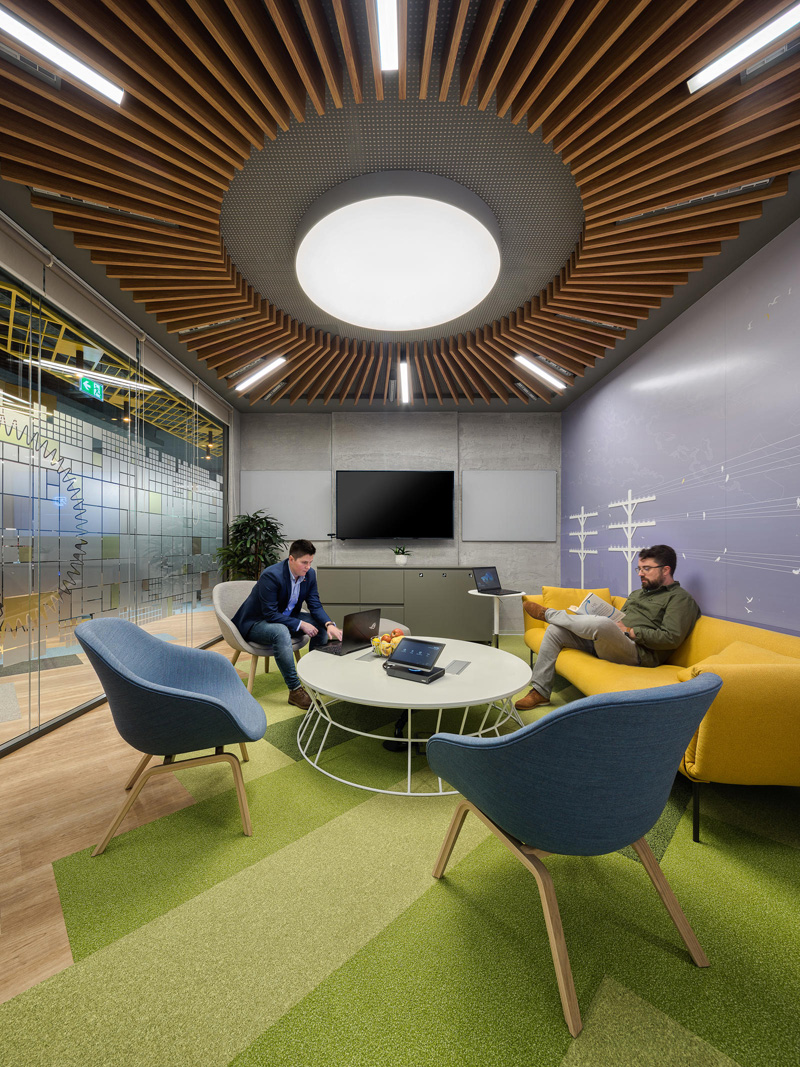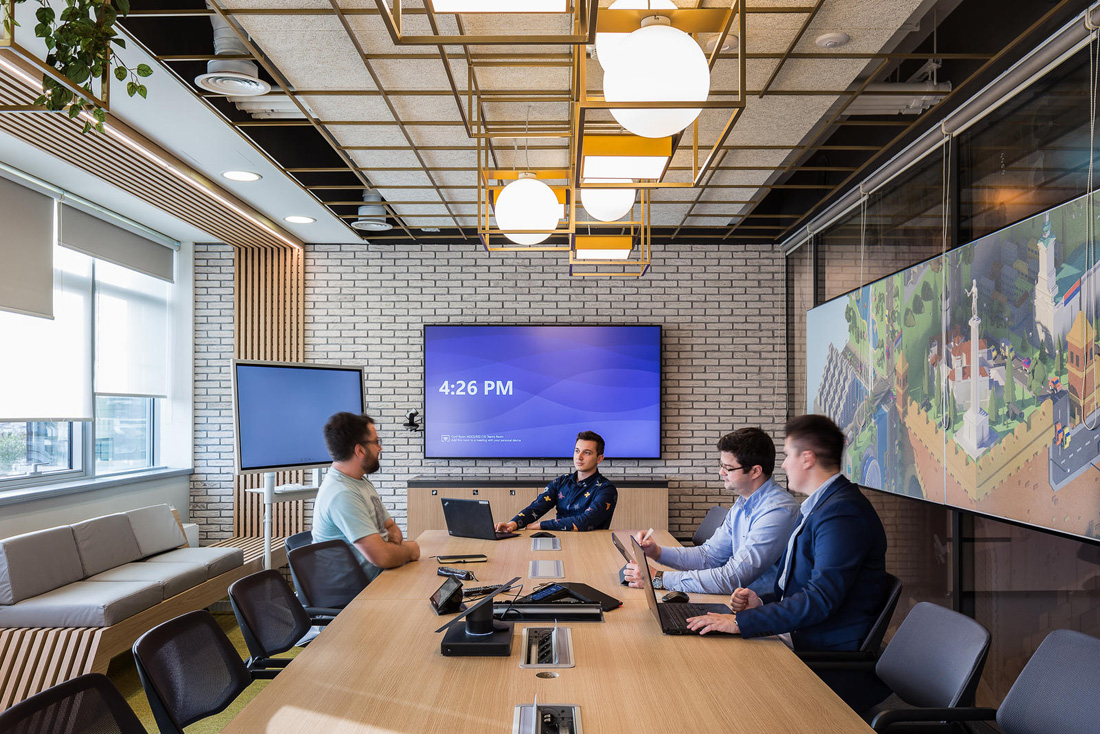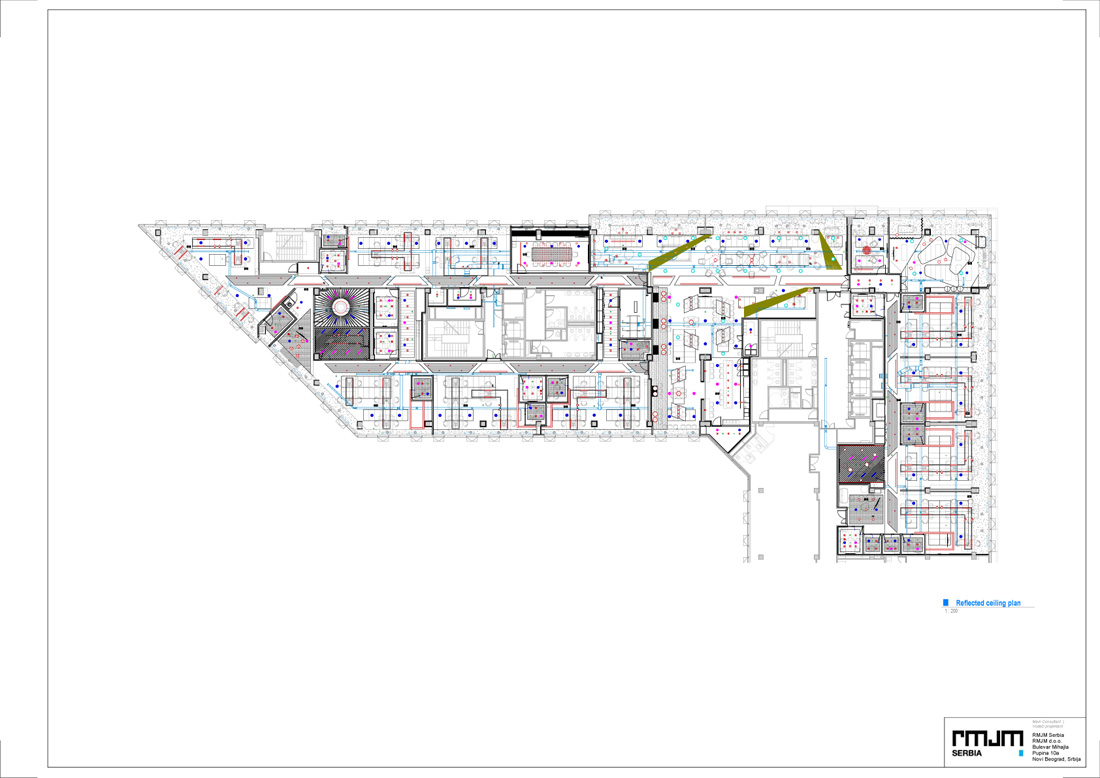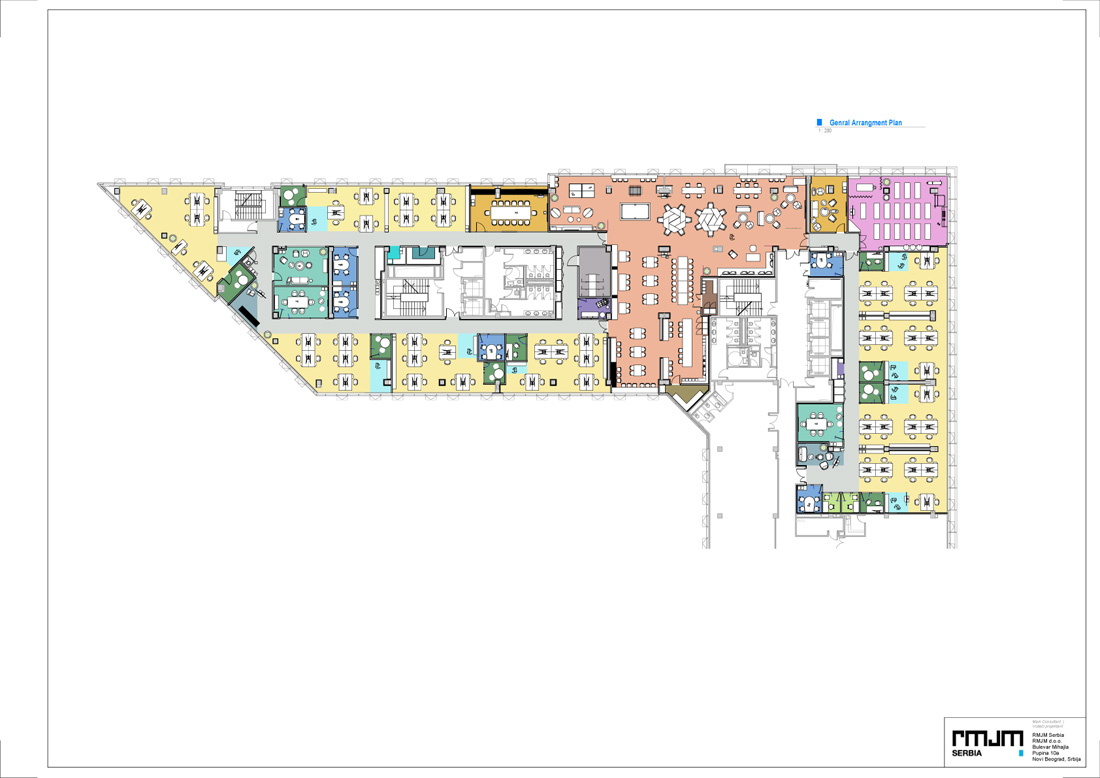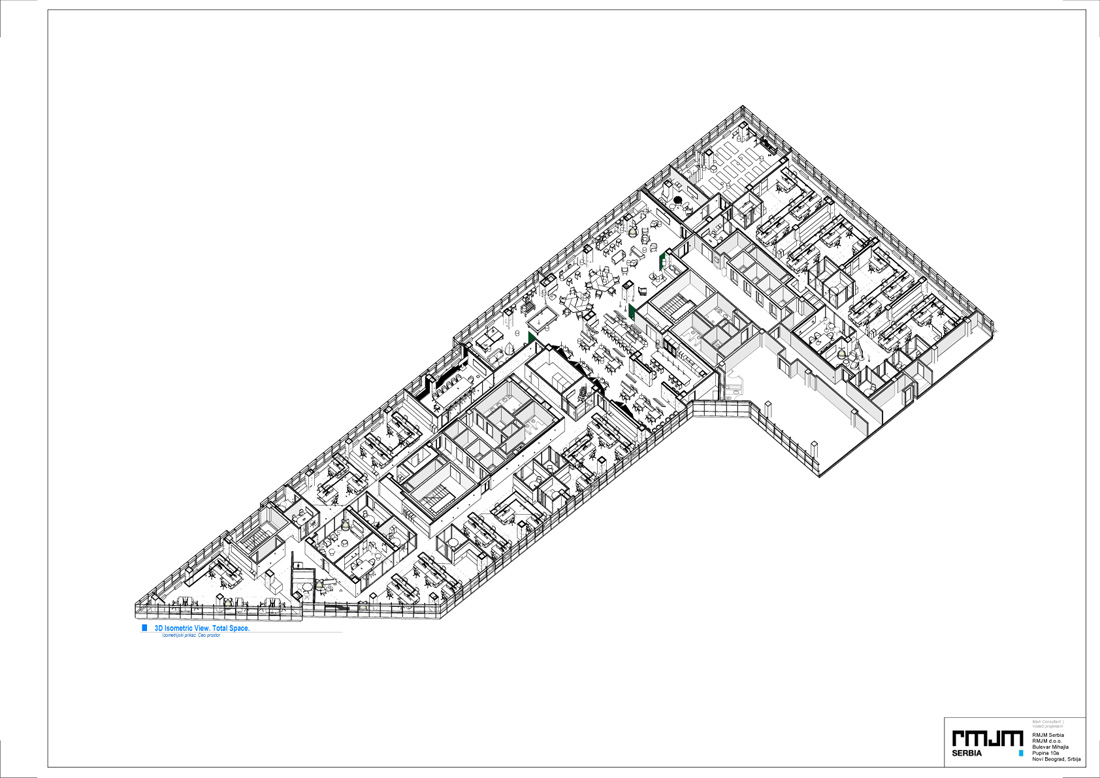 Credits
Interior
RMJM Serbia
Client
Confidential
Year of completion
2019
Location
Belgrade, Serbia
Total area
1.600 m2
Photos
RMJM Serbia
Project Partners
Related posts
Powered by