Jelena Matić is one of those professors who is able to change students' lives by transferring her passion into a sustainable design and commitment to a better society. As an educator, a curator and a mentor, Jelena has been shaping the generations of young designers in the Balkans for more than 20 years. In addition to her work at the faculty, Jelena has initiated and organized numerous exhibitions of young designers in the country and abroad, investing her additional efforts and time in students' activities outside curriculum, for instance participation in some major world design fairs and festivals, winning certain prestigious talent awards, or collaboration with the real industry which is often ignorant of the talent potentials in "their own backyard".
Curator of the award: Maja Lalić, Mikser
Interview
Prepared by Mateja Panter
Portrait photo: Marija Piroški
Ms Jelena Matić, sincere congratulations on the recognition you received! So far, you have already been granted numerous other awards for your dedicated work in the areas of education and promotion of young designers in the region, and you have been involved in these activities for more than 20-years. How did you manage to become so successful in the sphere which is, in our environment at least, still rather unknown, and besides it is also quite undervalued?
As regards design, the overall circumstances are not really very favourable and besides, society still is not fully aware of the fact that design represents an important factor affecting the quality of every person's life. In addition, design also significantly affects progress and development of our entire society. Nevertheless, due to our geographical position, we are lucky to have some of the best design schools which are basically located at arm's length. I think that, thanks to my willingness to cooperate with various colleagues having a wide spectrum of competencies as well as due to their forthcoming attitude and understanding, I have so far been able to perform a large number of activities and I also managed to achieve some visible results.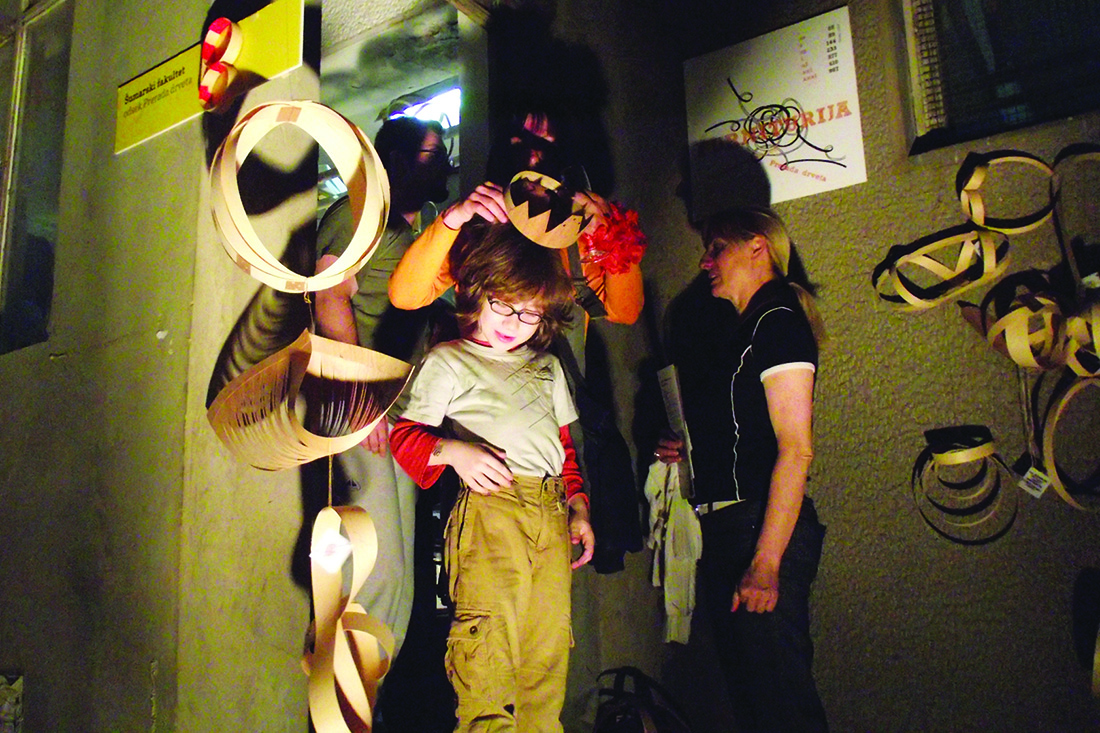 "Furniturija" – products veneer, student workshop in cooperation Faculty of Forestry, Mikser festival, zona Education, Belgrade, 2011
Apart from your regular work at the faculty and your active engagement in various activities beyond your regular university duties, you have organised and developed the concepts of numerous exhibitions by young designers exhibiting their works at home and abroad. Some of these exhibitions attracted considerable media attention, and especially the promotion abroad requires significant financial resources. How is this organised in Serbia? Which are the institutions that support you? Does the state show an understanding for your activities?
Considering the fact that I have been engaged in the promotion of young designers for more than 15 years, I can say with certainty that no form of funding lasted longer than a year or two, because the circumstances were constantly changing, and we were forced to be adapting all the time, trying to find new ways of existence. In the past, we received support from private or state companies as well as educational institutions and state authorities. Unfortunately, to this very day, no system has been established which would provide assistance and support to young designers trying to accomplish their efforts, so that they would become involved in economic flows and develop their products in the best interest of us all.
Student design Scene, "Kubatura" – furniture made of cardboard, student workshop in cooperation Faculty of Forestry and companies Kubo, Belgrade, 2006
Your study programme in furniture and interior design as well as wood design has produced many experts with strong technical expertise who are able to develop and create innovative concepts in furniture industry. Where are they now? Where do your former students find work after finishing their studies?
Our students are primarily engineers and they seek employment in a wide range of wood-sector activities. One colleague, for example, works in the Metropolitan Museum of Art, where she is responsible for determining the age of wooden picture frames. Otherwise, our colleagues work as engineers dealing with the production of semi-finished and finished wooden goods, some of them are researchers, and there are also those working in the education sector. We can certainly say that one can always find a job in this area of expertise and that the profession itself is truly interesting and dynamic, requiring continuous improvement and training and besides, one also needs to be able to handle challenges with confidence.
Innovation Center at the University of Belgrade, mentor of project, furniture awarded the Golden Key Award of the Belgrade Furniture Fair
You teach your students that good design can certainly contribute to better quality of life, and that sustainable design and circular economy are essentially important as well. In your opinion, what should newly designed objects be like, so that they will be truly needed in this overflow of various items we are surrounded by and which even pose a threat to us?
Good design inevitably stems from the complexity of the situation in which it is created, regardless of the context, be it time, societal, financial or some other circumstances. For decades, people did not care about ecological impacts of irrational exploitation and production, until the negative consequences happened to crop up in "their own yard". Similarly, a bit less than a year ago, we could not possibly imagine the situation we are in now, when due to the pandemic crisis, we are trying to tackle the issue of functioning in the situation where we are afraid to establish a physical contact with other people. Designers are obliged to provide adequate and innovative approaches in developing products and services in all circumstances, and they shall also devise ideas that will be presented in a clear and rational way to those who should accept these ideas and put them into practice. Today, designers shall be the initiators of progress, just as philosophers were in the past.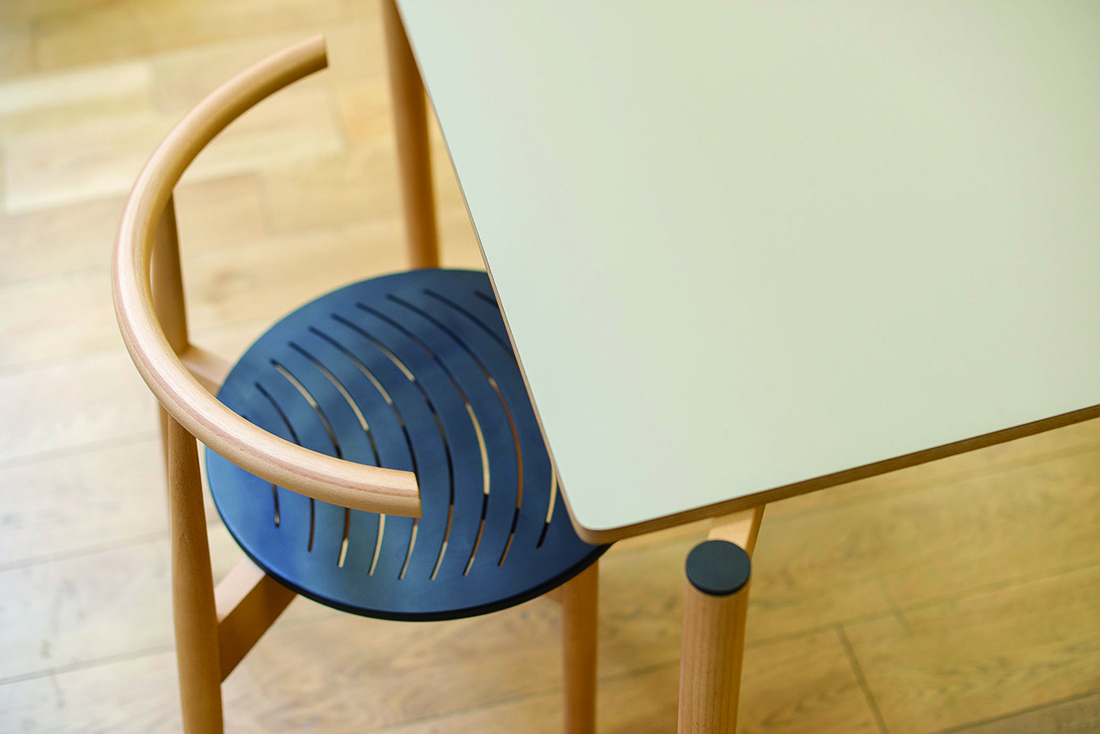 Innovation Center at the University of Belgrade, mentor of project, furniture awarded the Golden Key Award of the Belgrade Furniture Fair
In the past, furniture used to be of really high quality and it was often a treasured heirloom, passed down through multiple generations, whereas modern generations tend to frequently replace furniture and objects and change their environment more often than ever. Where do you see the connection between ultra-consumerism and sustainable use which is becoming a trend as well as a necessity?
We live in times when our pace of life seems to be getting faster on many different levels. It appears that the number of products, information, duties and expectations has reached the point of nonsense. While a member of a tribal community needs around 100 objects throughout his entire life, for an average European even 10 000 objects will not suffice. As a result, our attitude to objects is becoming more and more superficial and shallow which stimulates further relentless waste of our resources, time and money and leads to destruction of our environment. A conscious modern individual is unsatisfied due to these negative trends and wants to do something about it, and such an individual shall be regarded as a source of power which can make us return to the right values. The more we work on education of all members of society, especially the young ones and those working in managerial positions, the more chances we have to successfully introduce sustainable solutions in modern society.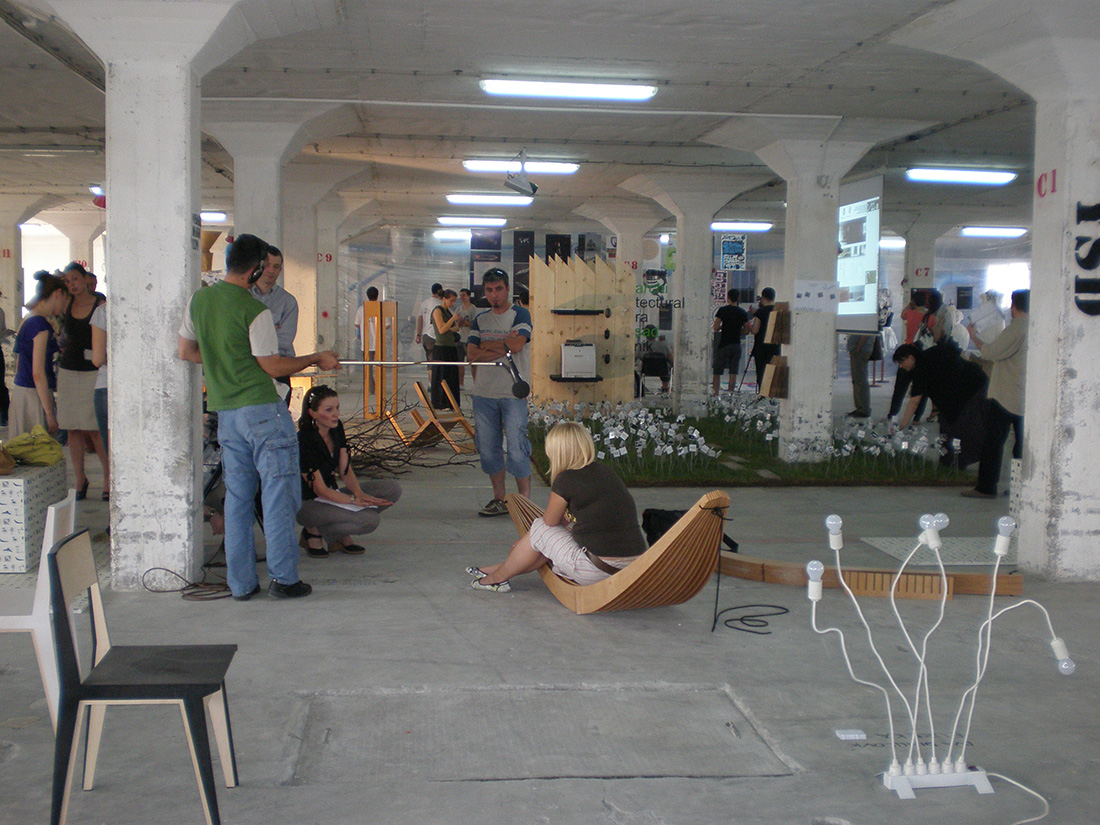 Talent zone director, Mikser Design Expo, 2009
Design is closely connected with industry which has in the Balkan countries, including Slovenia, suffered a severe decline and, to a large extent, went bankrupt as well. In your view, what should be done in order to achieve that an individual country would develop its own products and deliver high-quality performance as well as successful marketing and sale activities in today's globalized world?
The transition period was difficult for all Balkan countries and, unfortunately, many businessmen didn't make it. Fortunately, we have a few notable exceptions in furniture design sector, which can be found in our immediate surroundings. Some companies, such as Bosnian-Herzegovinian companies Zanat, Artisan and Gazzda, the Croatian Kvadra, and the Slovenian Mitja, have managed to develop their own design which has been successfully placed on some of the most demanding markets. Although all these companies are very different from each other, they have a common denominator – they are, namely, really eager to gain international experience and at the same time their work is based on the authenticity of the solutions which reflect cultural values of the environment where they are positioned. Such a practice is full of challenges and it leads to constant development, and besides, it also seeks to preserve own identity.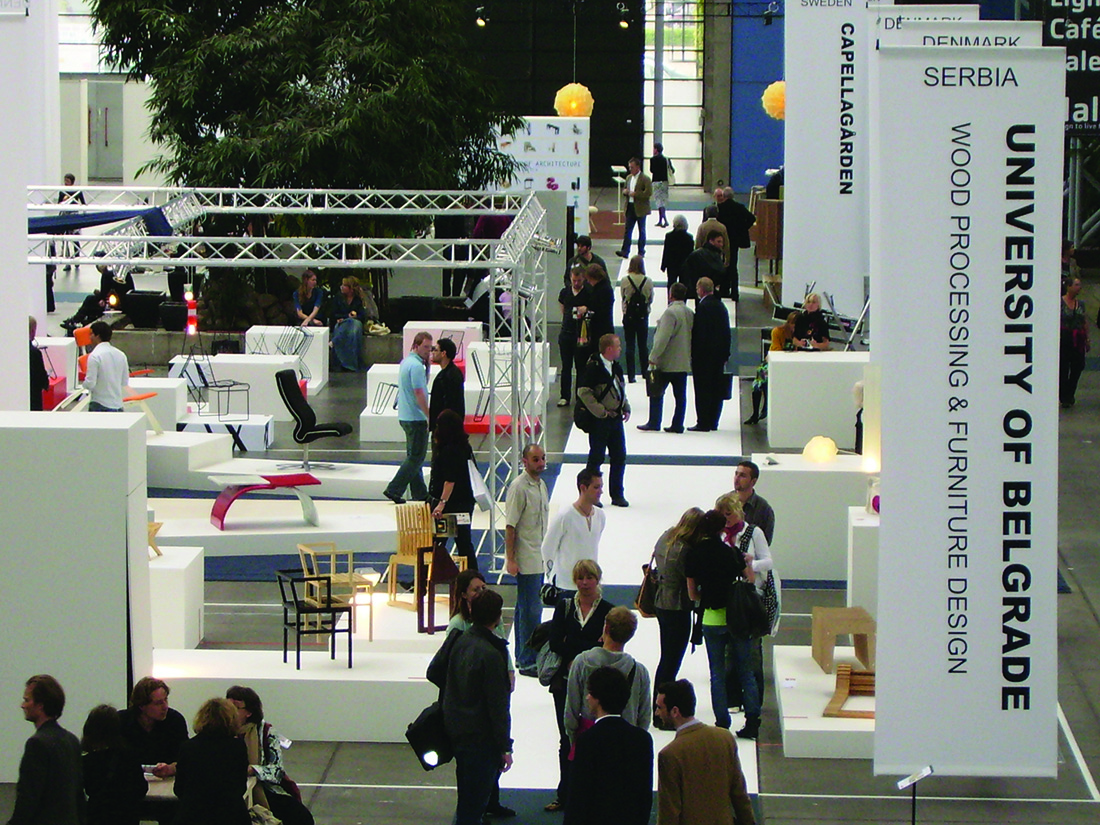 University of Belgrade stand, Copenhagen furniture fair, Talent Zone 2007
Alice Rawsthorn, the acclaimed British design critic and an expert on creative industries, said earlier this year (before the coronavirus crisis) that the current times seem to be promising for designers, since many new opportunities are opening up for them. At first sight, such a statement appears to be, in our environment at least, provocative if not even completely inappropriate given the circumstances. What is your opinion on that statement? Where, in your view, shall a young designer find a job nowadays?
Design is just another discipline which has experienced tremendous transformations due to the development in IT sector. It is not only the manner of producing that has been modified, it is people's wants and desires that have been altered as well. In addition, the design process itself and the way business is conducted have changed tremendously. In the past, designers used to be members of some big systems which were hard to get into, and besides, a low fluctuation and flexibility would often have a negative impact on creativity. This has changed over time for the benefit of smaller systems and greater exchange of ideas. Nowadays one can, completely independently, initiate projects which respond to some of the biggest challenges of modern times, get assistance from the other part of the world and accomplish the task at issue while travelling on public transport! This huge flexibility of operations and the possibility of making "instant" connections with people sharing similar views represents a big potential, and future generations of young designers will certainly use it to good advantage.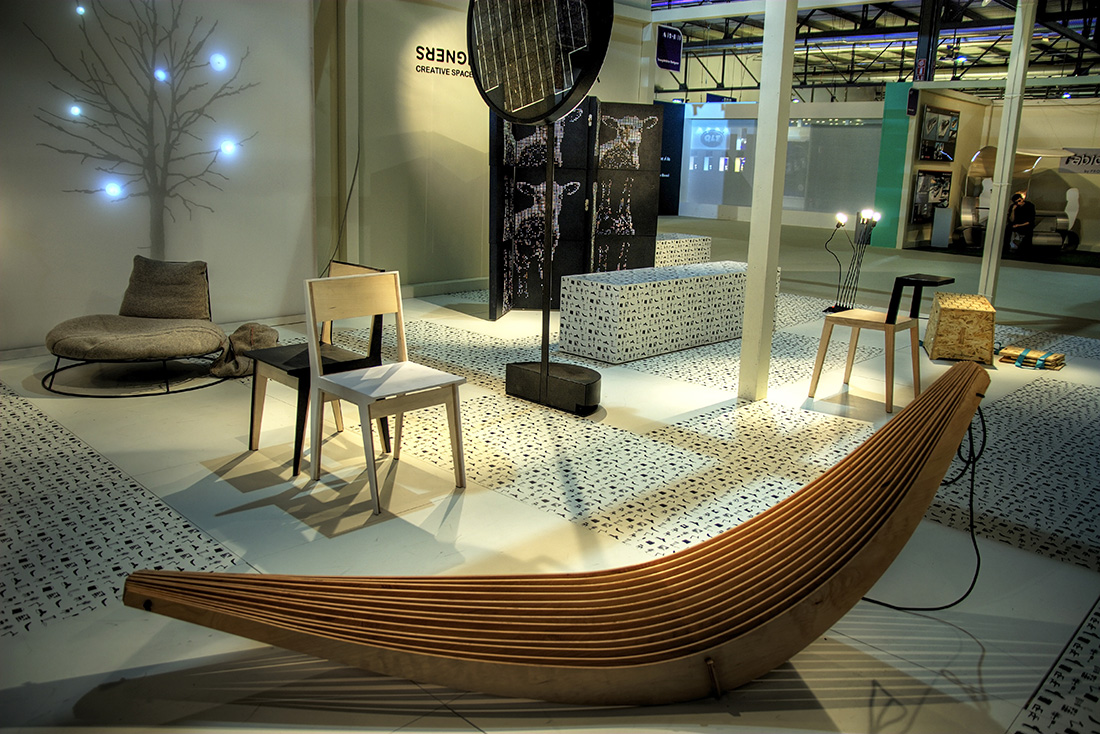 Young serbian designers stand, Milano furniture fair, Salone Satellite 2009
You are active on various platforms dealing with design promotion and you are well familiar with this field of activity. Could you please give an estimate of the percentage of your former students who are actively engaged in the area of design (or maybe they had to find a job elsewhere?) In your estimation, what is the percentage of your students who decide to move abroad? In your view, what measures shall be taken to retain prospective future designers in their home country?
One of the professors' privileges are meetings with former students since it is only then that they are able to see the real results of the educational process. A great majority of our graduates manage to build a successful career and find their place in the wide spectrum of "design" activities. According to the estimations, 1-3% of our graduates become fully realised in creative sense and they become actively engaged in the product development. The percentage of those who move abroad for work is not that high, because many of them decide to work for foreign companies from their homeland, and thus we come again to these new opportunities that young people have at their disposal. The number of those undergoing further training abroad is increasing, and I am extremely happy about it. In my opinion, a multicultural perception is inevitably necessary for every designer, and one of the best ways to achieve it is to step out of one's comfort zone and dive into the unknown.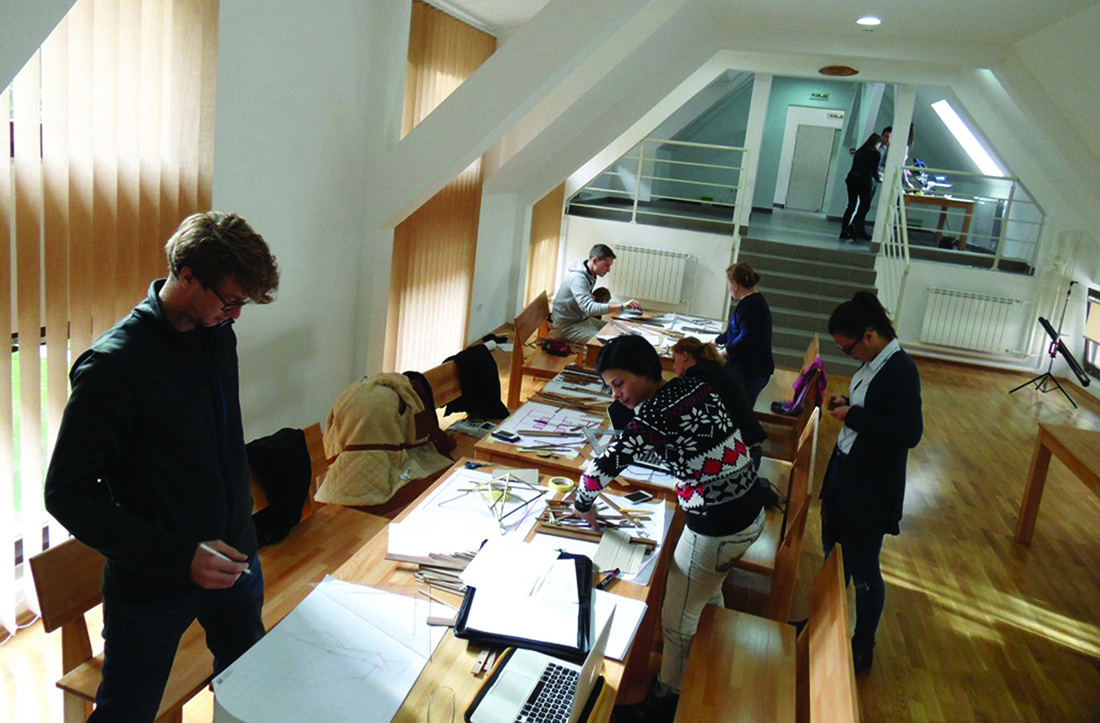 Wooden mosaic – an international student workshop wooden mosaics realized as part of the student conference "Innovation School Sprungbrett, 2016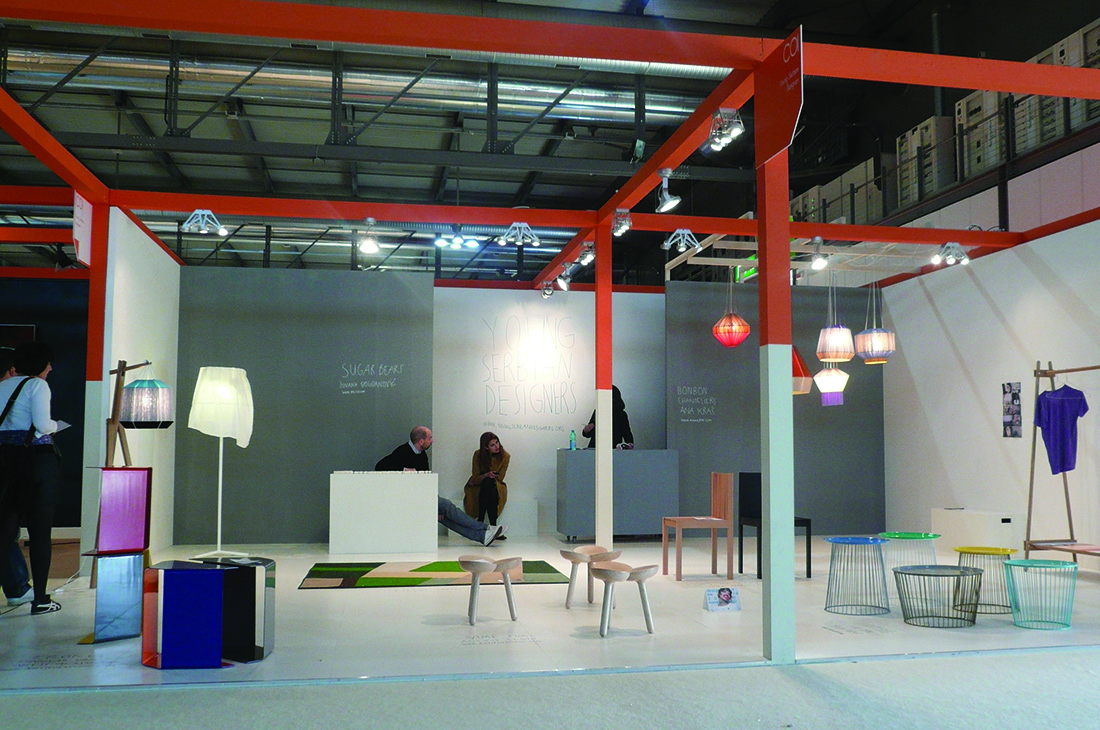 Young serbian designers stand, Milano furniture fair Salone Satellite 2010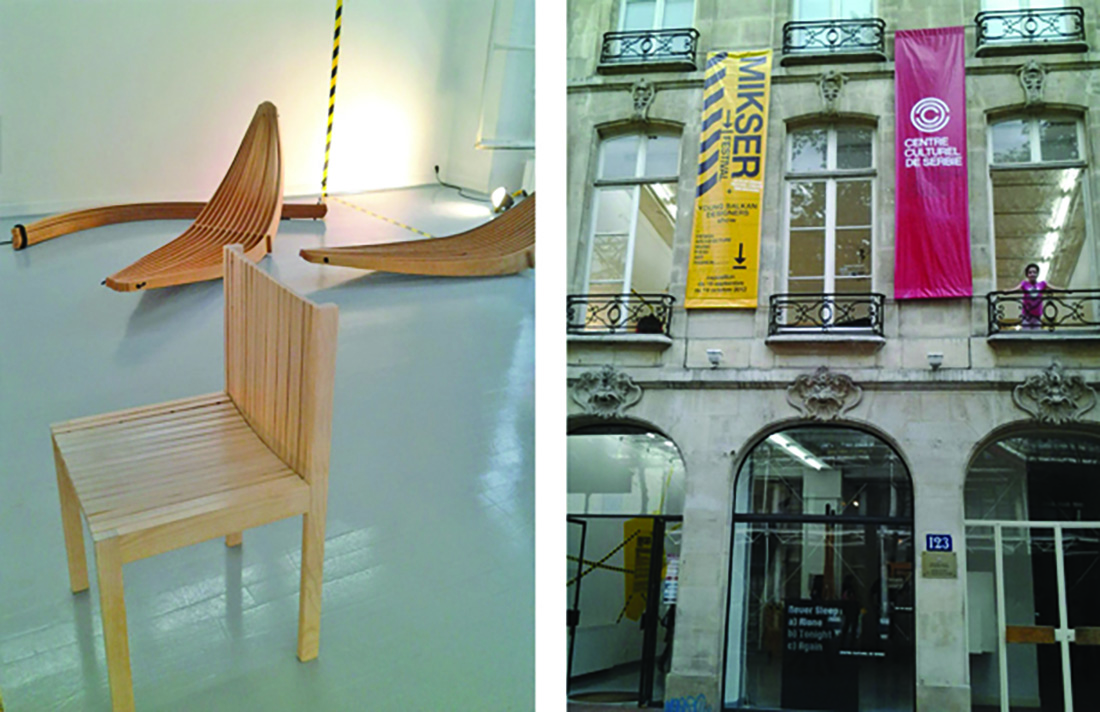 Young Balkan Designers, Serbian Cultural Center, Paris, France, 2012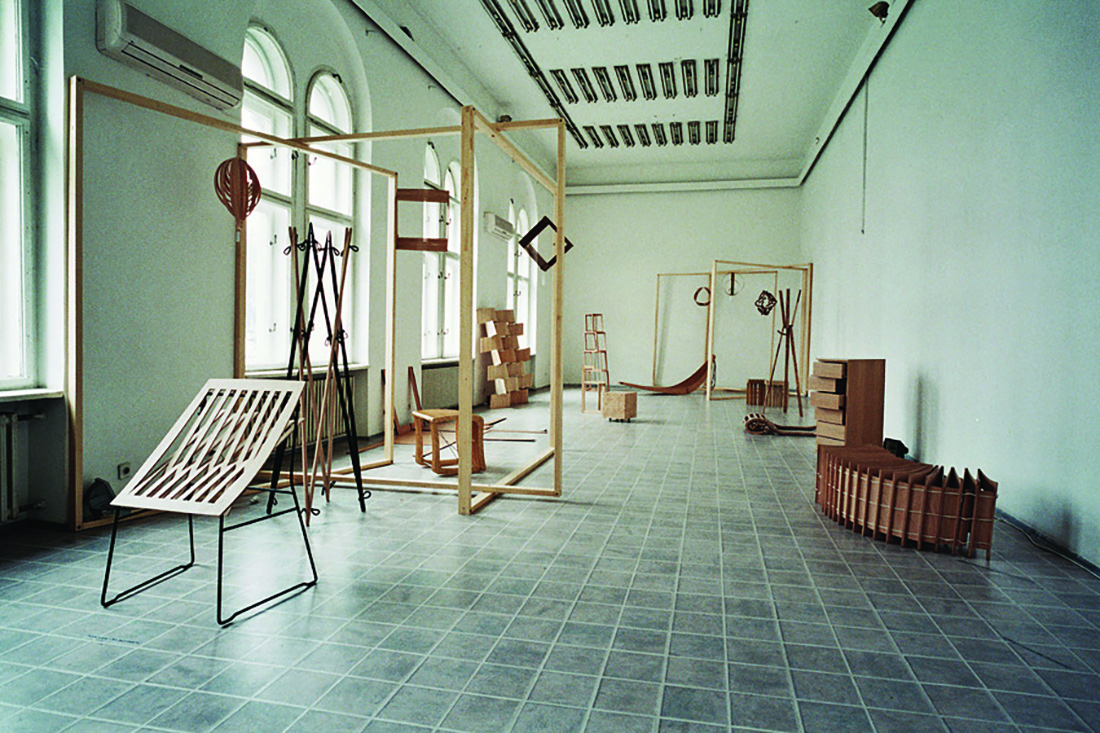 University of Belgrade, exhibition of student prototypes, Student Cultural Centre Belgrade, 2010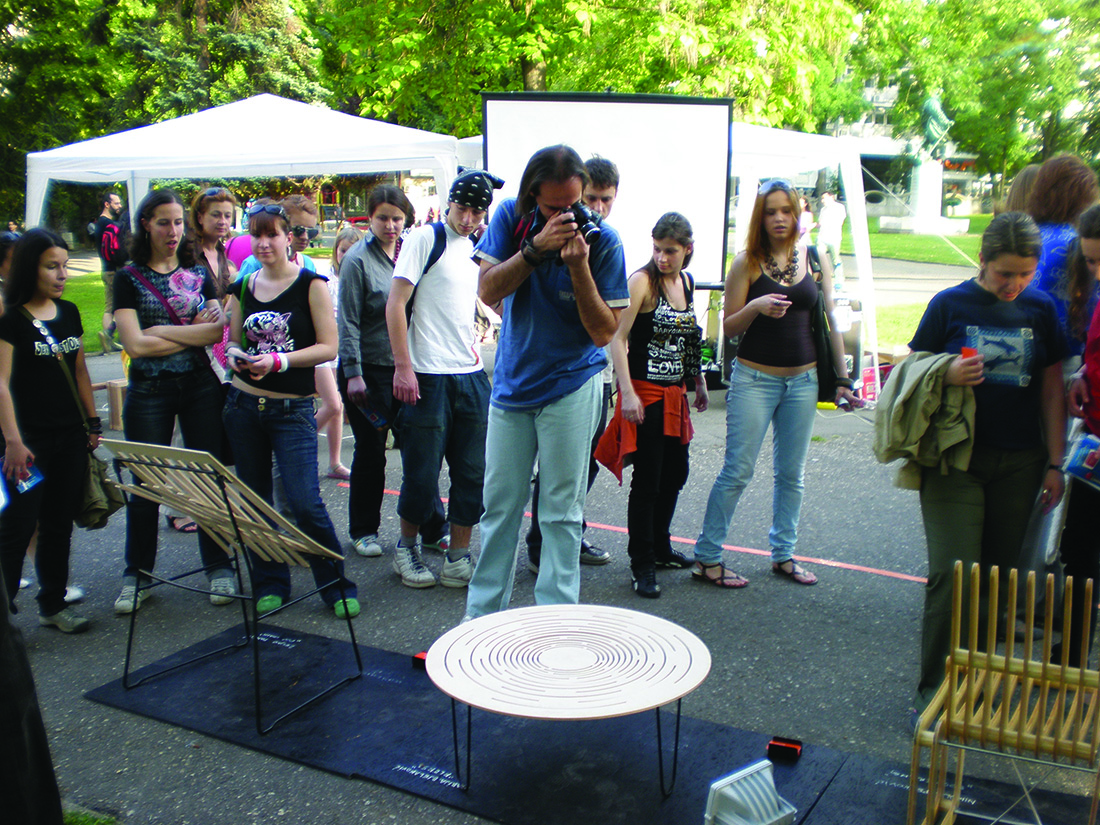 University of Belgrade stand, Museum Night Belgrade, Students park 2008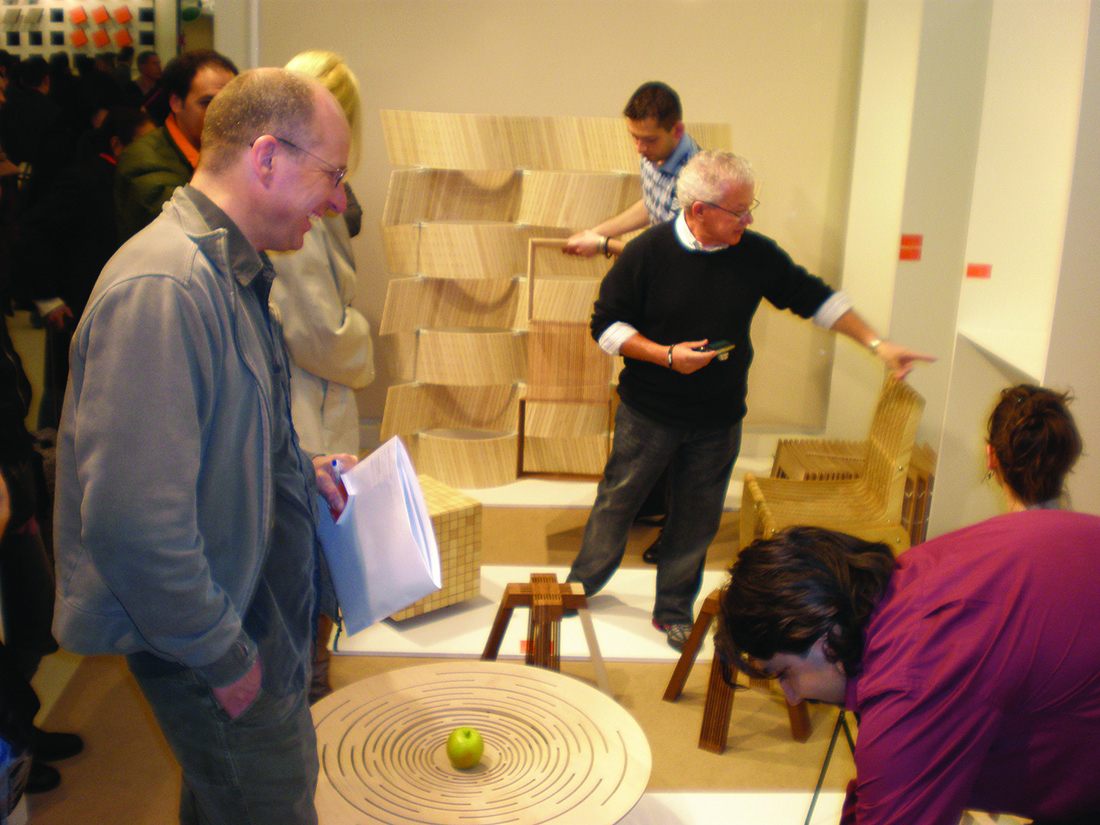 University of Belgrade stand, Milano furniture fair, Salone Satellite 2008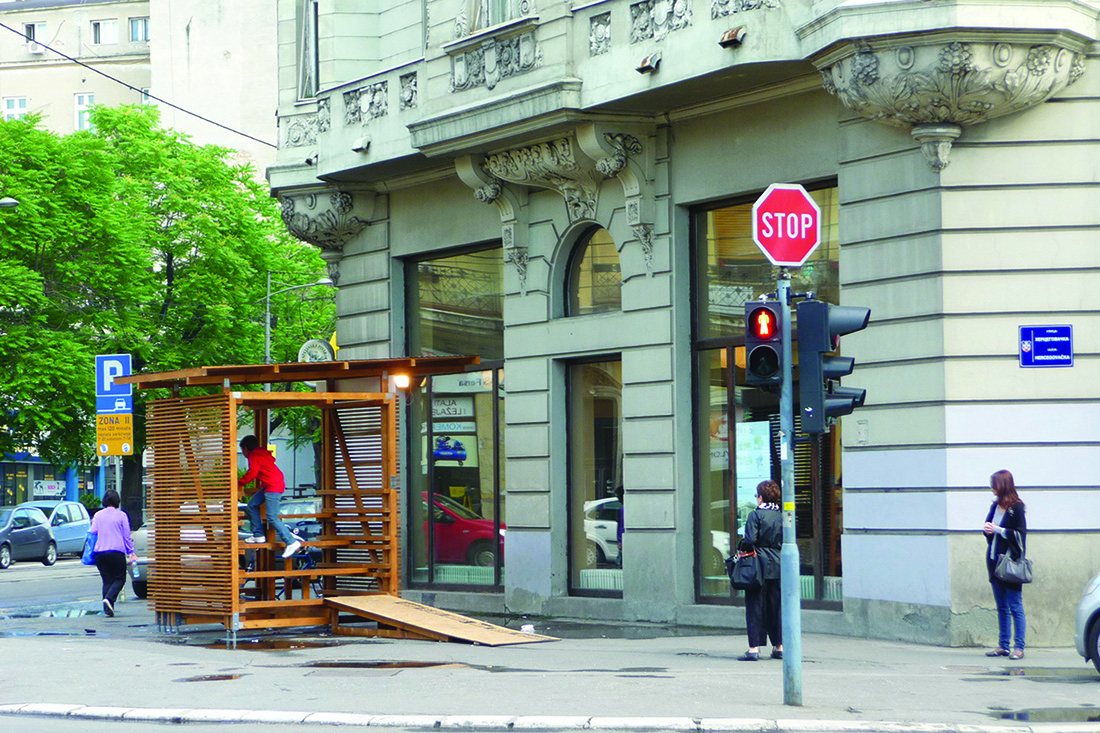 Pavilion Move, student workshop in cooperation Faculty of Forestry and the company LWT, Belgrade, 2011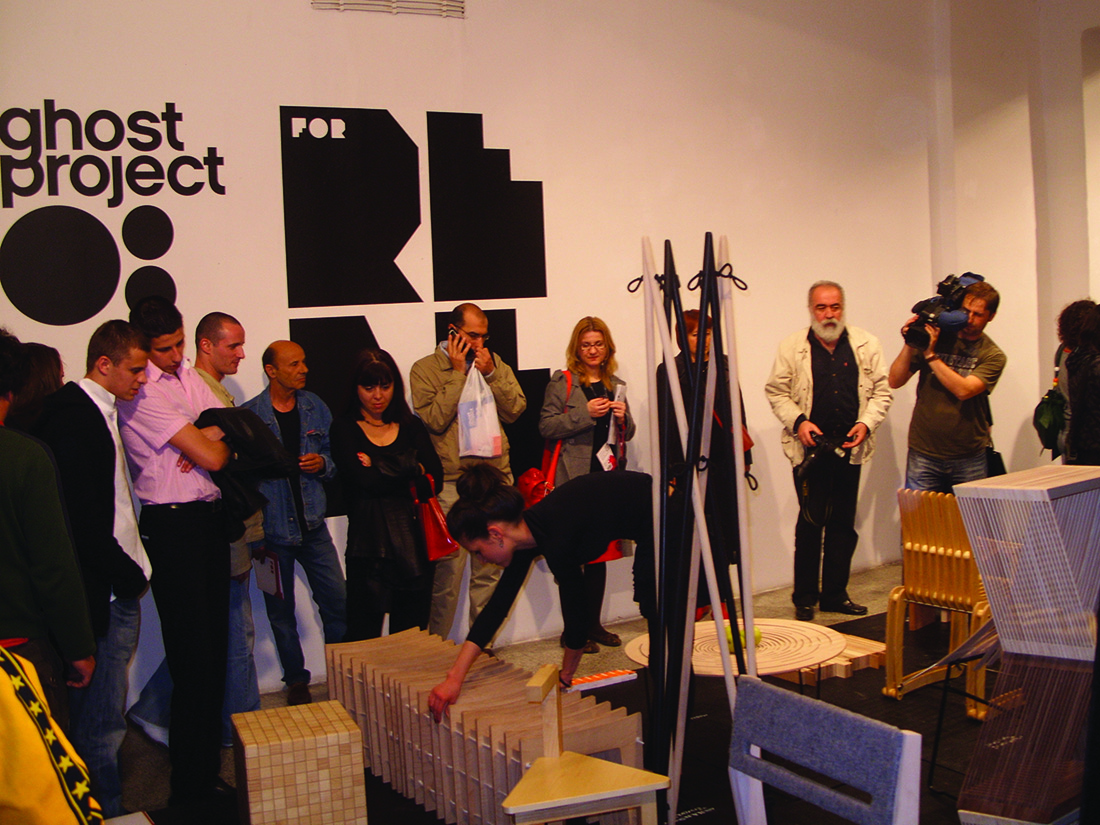 Ghost project, Mikser festival, Magacin Gallery, 2008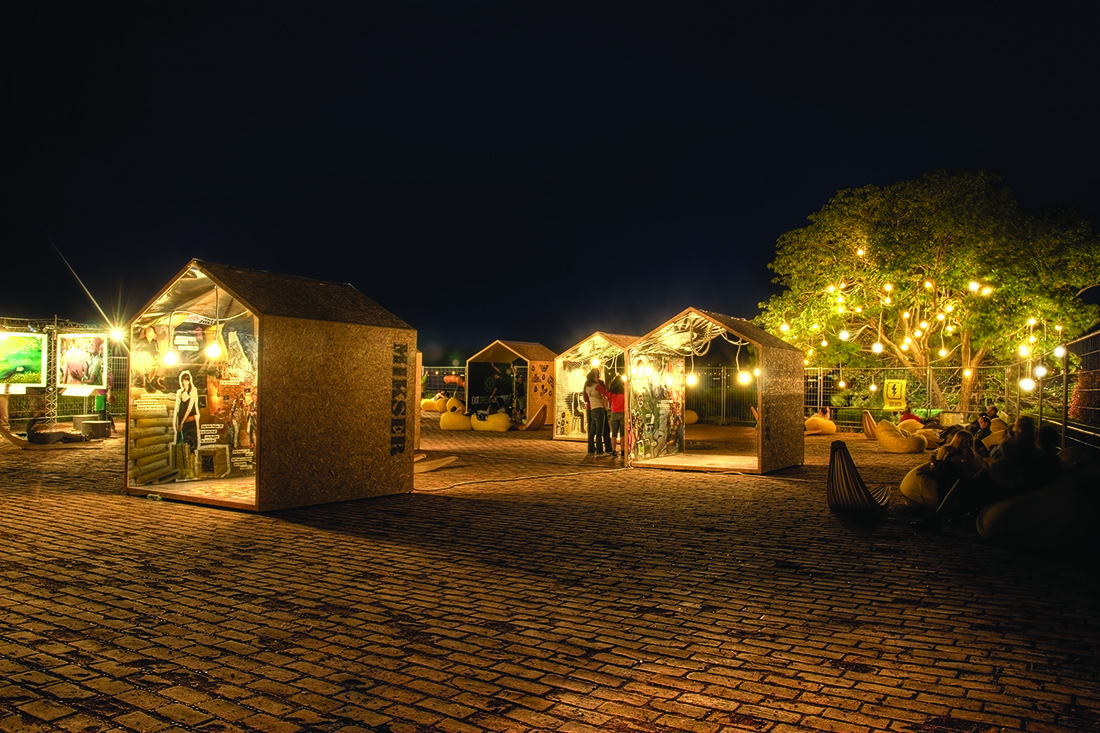 Design Lounge, Exit festival 2009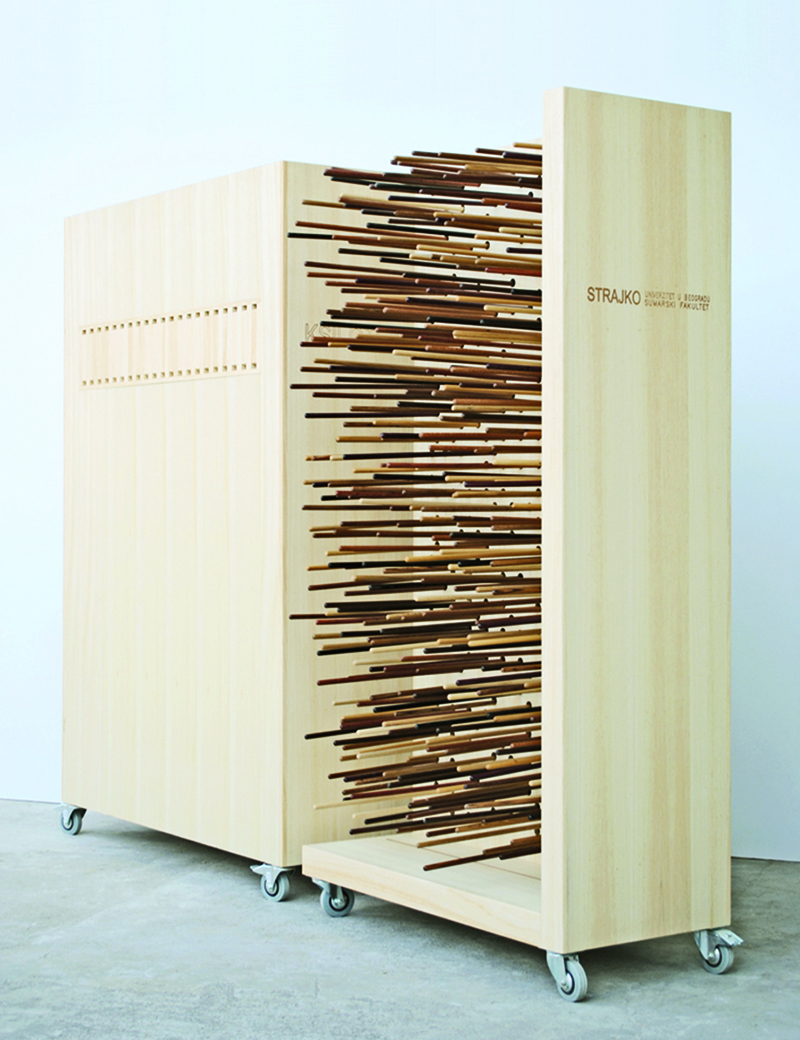 "Ksiloteka" – project space installations with integrated collection of 148 wood species, mentor of student workshop in cooperation Faculty of Forestry and companies Strajko, Belgrade, 2011-12

Related posts
Powered by