Residential building is located at number 25 of Železnička Street at corner plot that is defined by the streets Železnička and Sremska. The size of the plot is 733 sqm. Both pedestrian and car entrances with a ramp that leads to 18 parking lots at the building's basement are from the Sremska Street. Ground floor is reserved for the commercial space and all the levels above are residential with 34 apartments in total. The gross neto area of the building is 4058 sqm.
Kuzmanov and Partners architects usage of bold colors in specific orderly rhythm, defined the play of the openings and elements on the façade that are in perfect balance. Cubic forms and volumes clad in different material define the corner of the building which is its main focal point.
Ground floor as well as the contact zones towards neighbouring buildings is clad in red clinker bricks. White rendered cantilevered mass on the corner casts shadows onto large glass surfaces of the ground floor and additionally emphasizes the structure of the building. Recognizable "TV-like" black frames of the loggias, made of aluminium are placed in an orchestrated checkered disposition all over the façade. Their yellow ceilings, turquoise vertical details and simple railings are visually the most distinctive features of architects' narrative.
Text provided by the architects.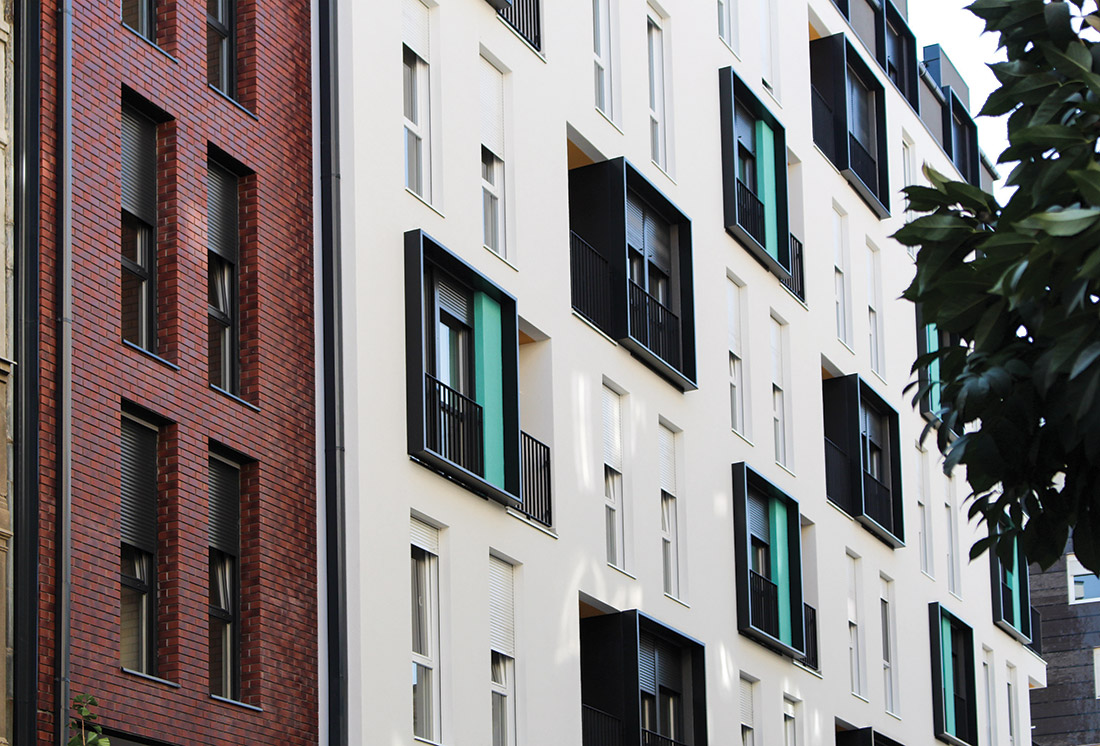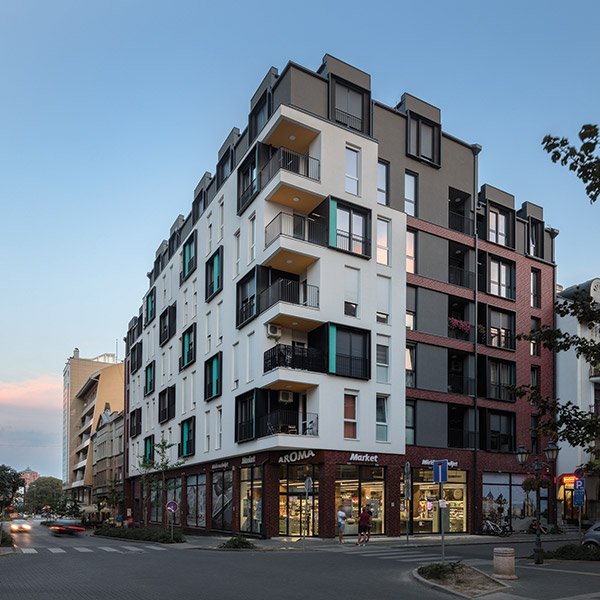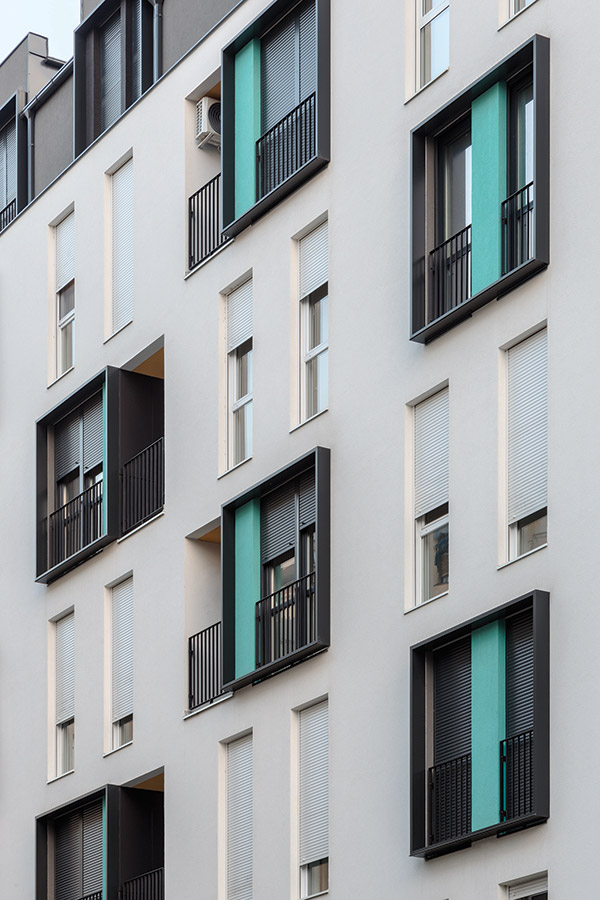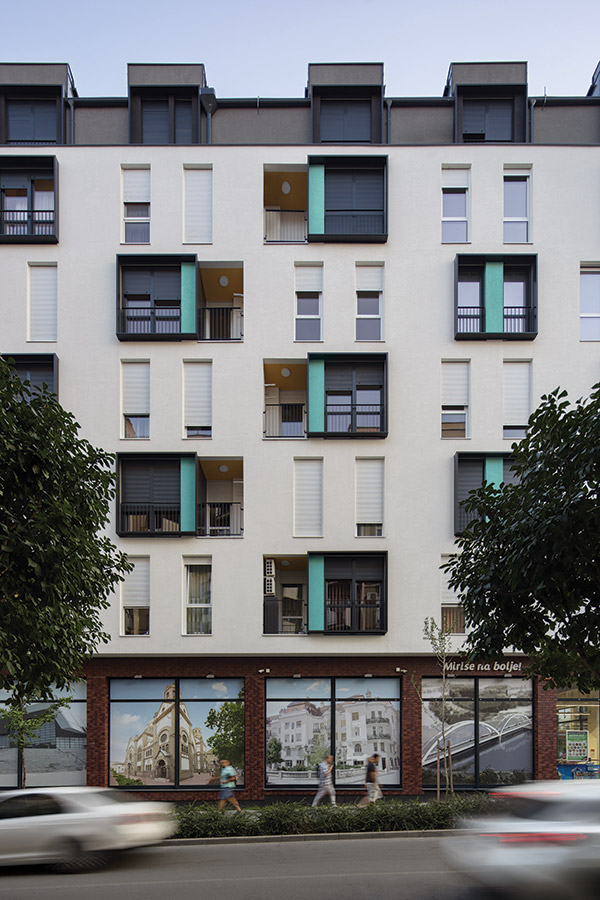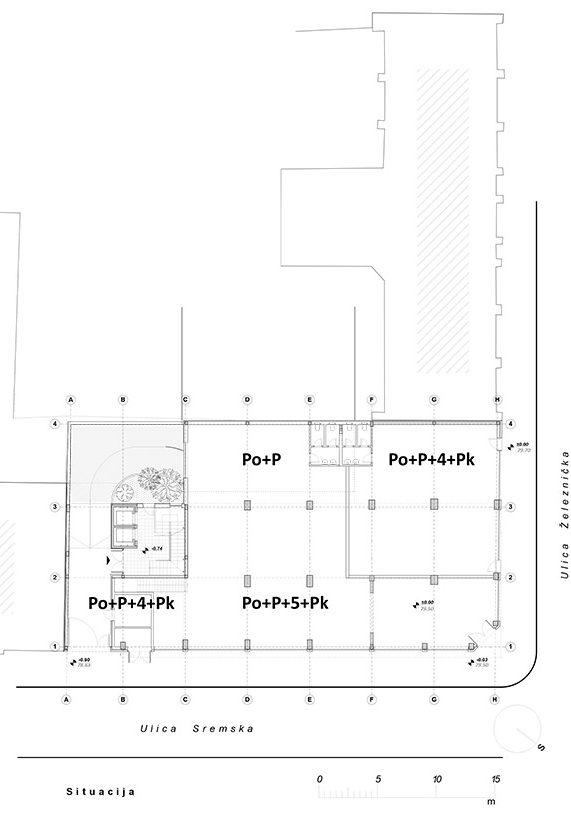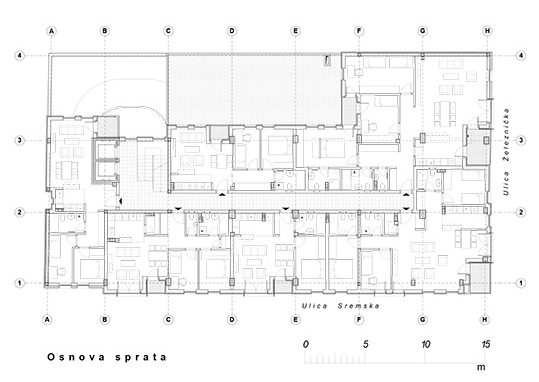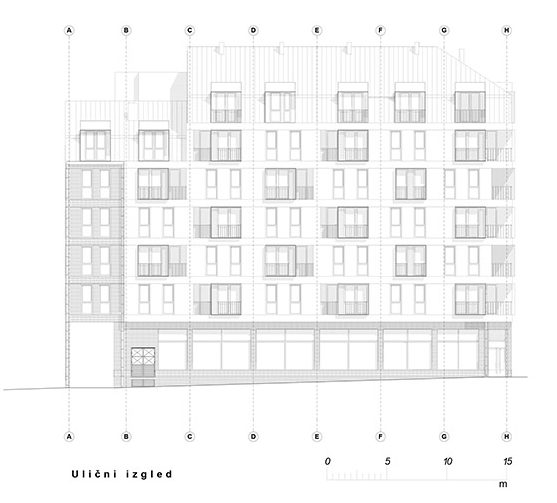 Credits
Architecture
Lazar Kuzmanov, co-authors: Miljan Cvijetić, Marina Pejić
Client
Bulevar Invest d.o.o.
Year of completion
2017
Location
Železnička Street, Novi sad, Serbia
Photos
Relja Ivanić
Project Partners
OK Atelier s.r.o., MALANG s.r.o.
Related posts
Powered by