Following the global success of the RIM Sport, Mazzucato Watches has recently announced the launch of the RIM Scuba, the amazing take of Simone Mazzucato on the world of seafaring and scuba diving.
The new RIM Scuba represents the ultimate in terms of production quality and state of the art design. Boasting a solid 10 ATM waterproof built, the RIM Scuba main features are: – A reversible watch with 2 automatic movements, most useful for both professional and amateurs scuba divers. – A unique and exclusive design inspired by submarine propellers, where an actual propeller made of anodized aluminum is part of the main face of this jewel.
Like the RIM Sport, the RIM Scuba was created, designed and produced by Simone Mazzucato, the renowned Italian designer who is the deus ex machina behind the Mazzucato Never Boring brand. "The Scuba is born out of pure passion for everything sea related" stated Mr. Mazzucato in a recent interview "We are currently extending the brand in several new directions, that will eventually allow us to be present on the market with unique design timepieces.
So yes, the RIM Scuba is not the last RIM, there are more in the pipeline." 
"The RIM Scuba is the result of more than a year of design research and fine tuning. Our goal was to maintain the RIM personality intact, including the reversible feature, while at the same time departing from the 'sport' concept and exploring the seafaring universe for a true Never Boring experience."
Simone Mazzucato has added "We are delighted with the final result. The RIM Scuba is an amazing diver watch. And, as every other RIM, it is reversible and will come in several color options. RIM Scuba main face features an automatic movements and is designed after a submarine propeller. The secondary face features an open heart movement.
The new RIM Scuba has already been awarded with the EPDA Gold for 2019, and are available to customers with its retail price USD 2,200.00
Hong Kong based Mazzucato Design LTD. has been producing Italian designed watches since 2014. Its first and main product so far, the RIM Sport, has been a huge global success and has also been awarded by EPDA in 2018, conquering thousands of enthusiastic customers, while many others have been seduced by the brand's strong personality and Never Boring attitude.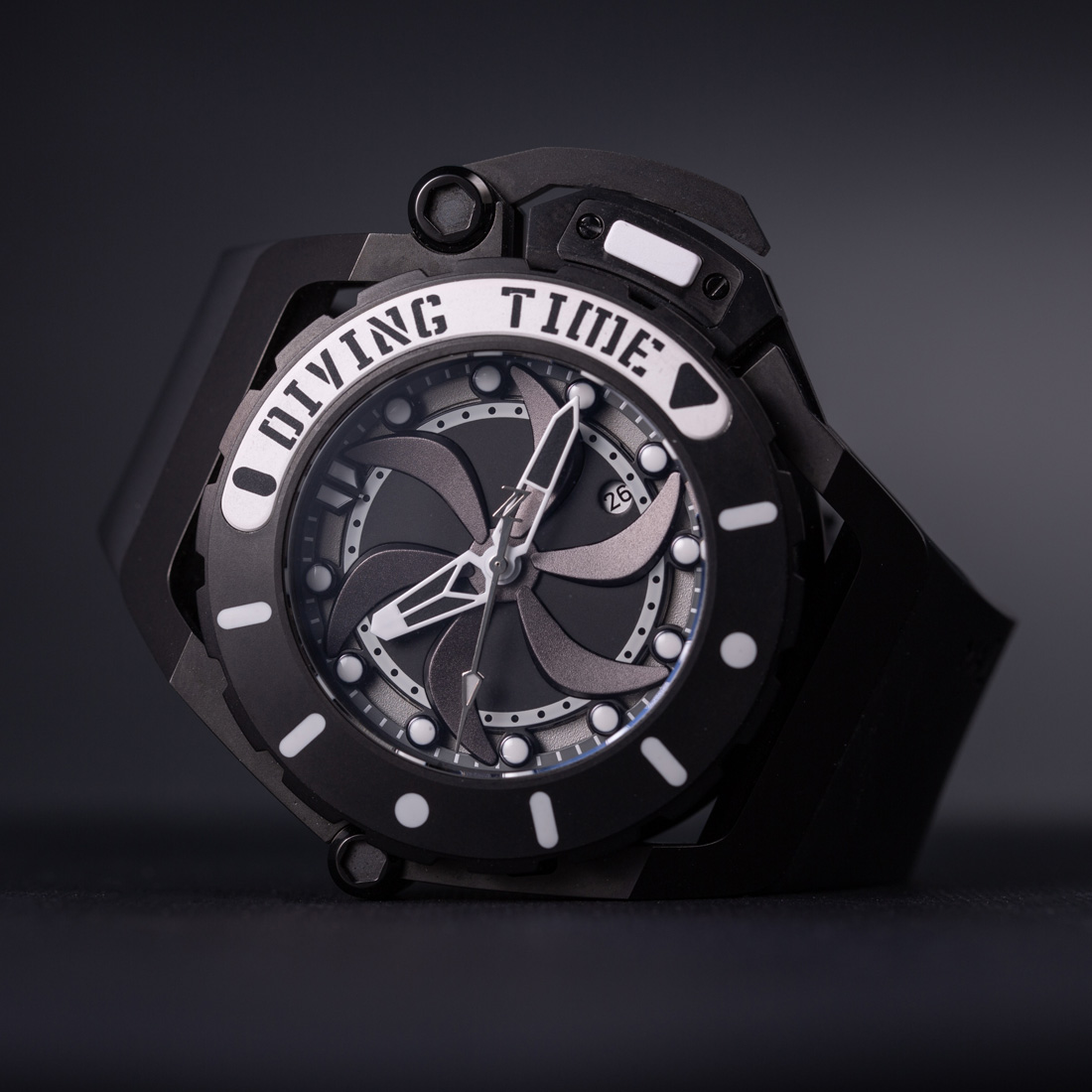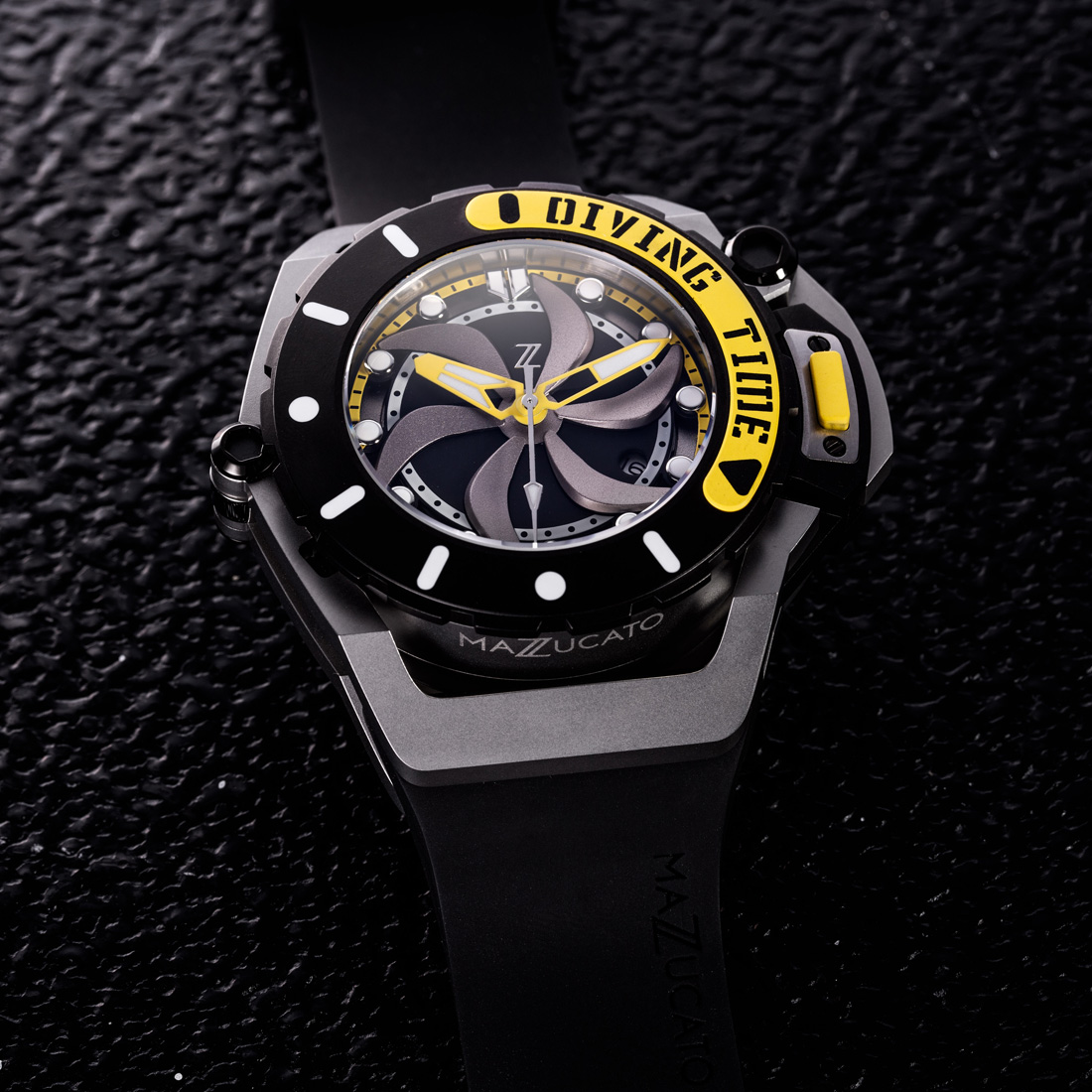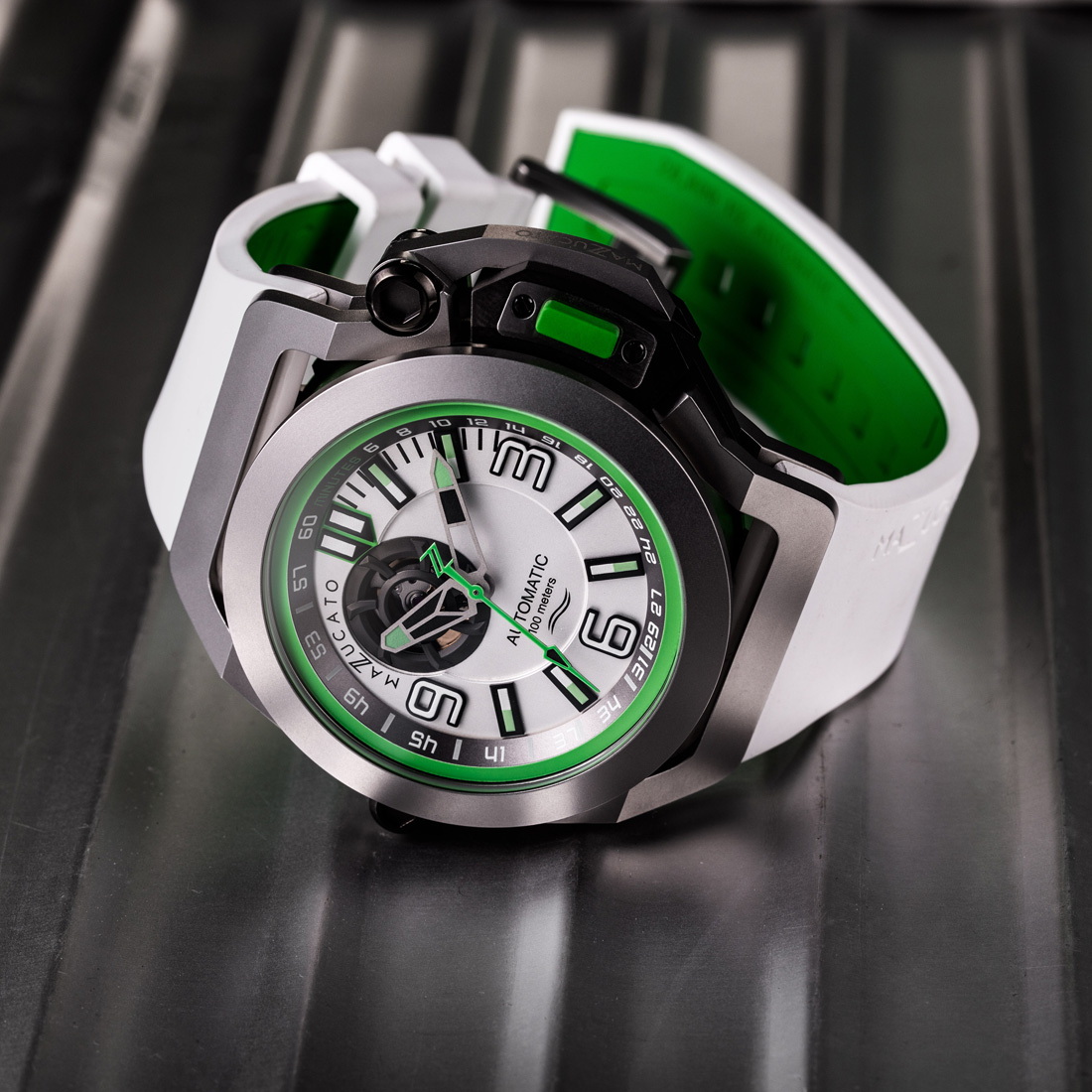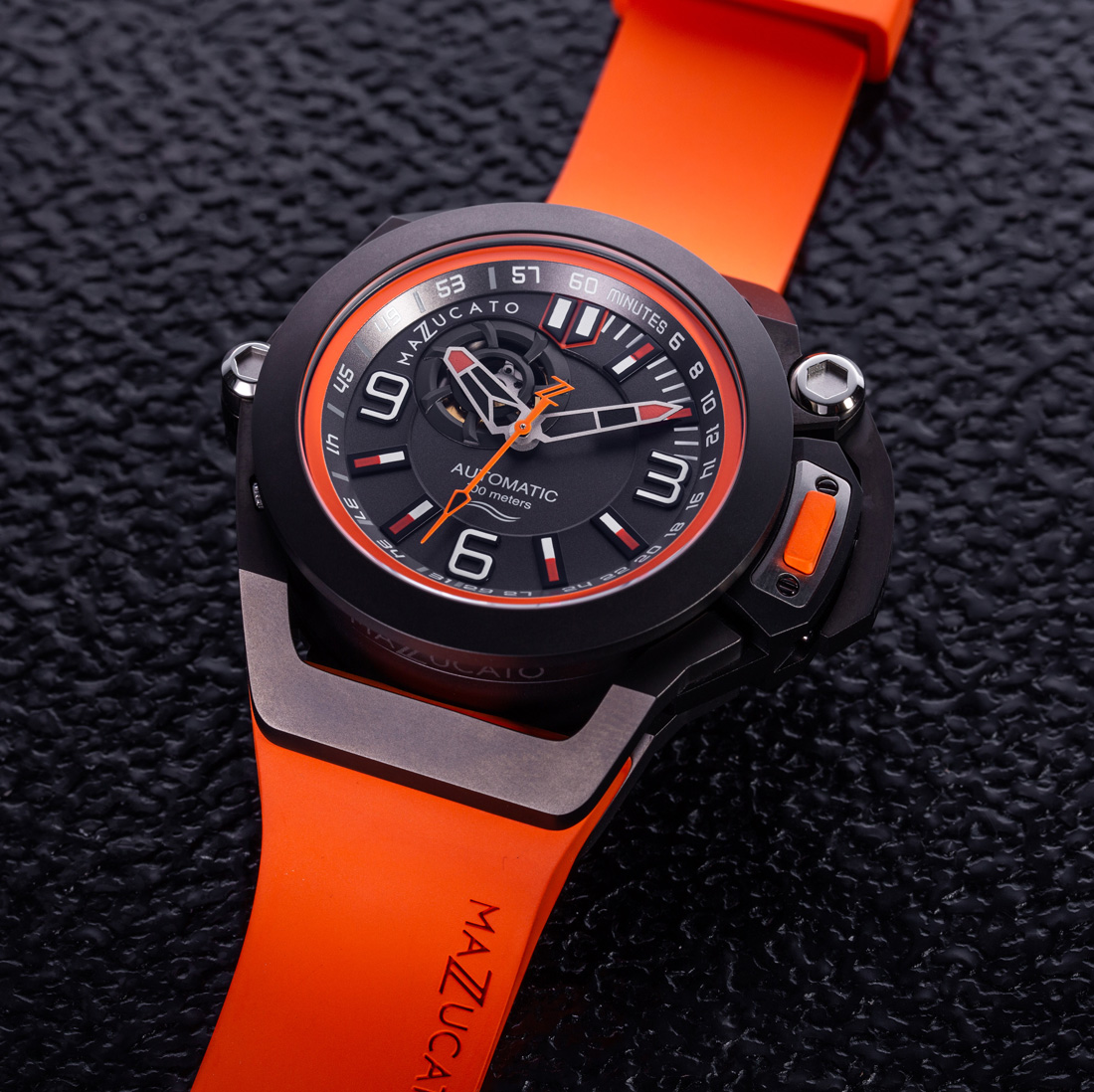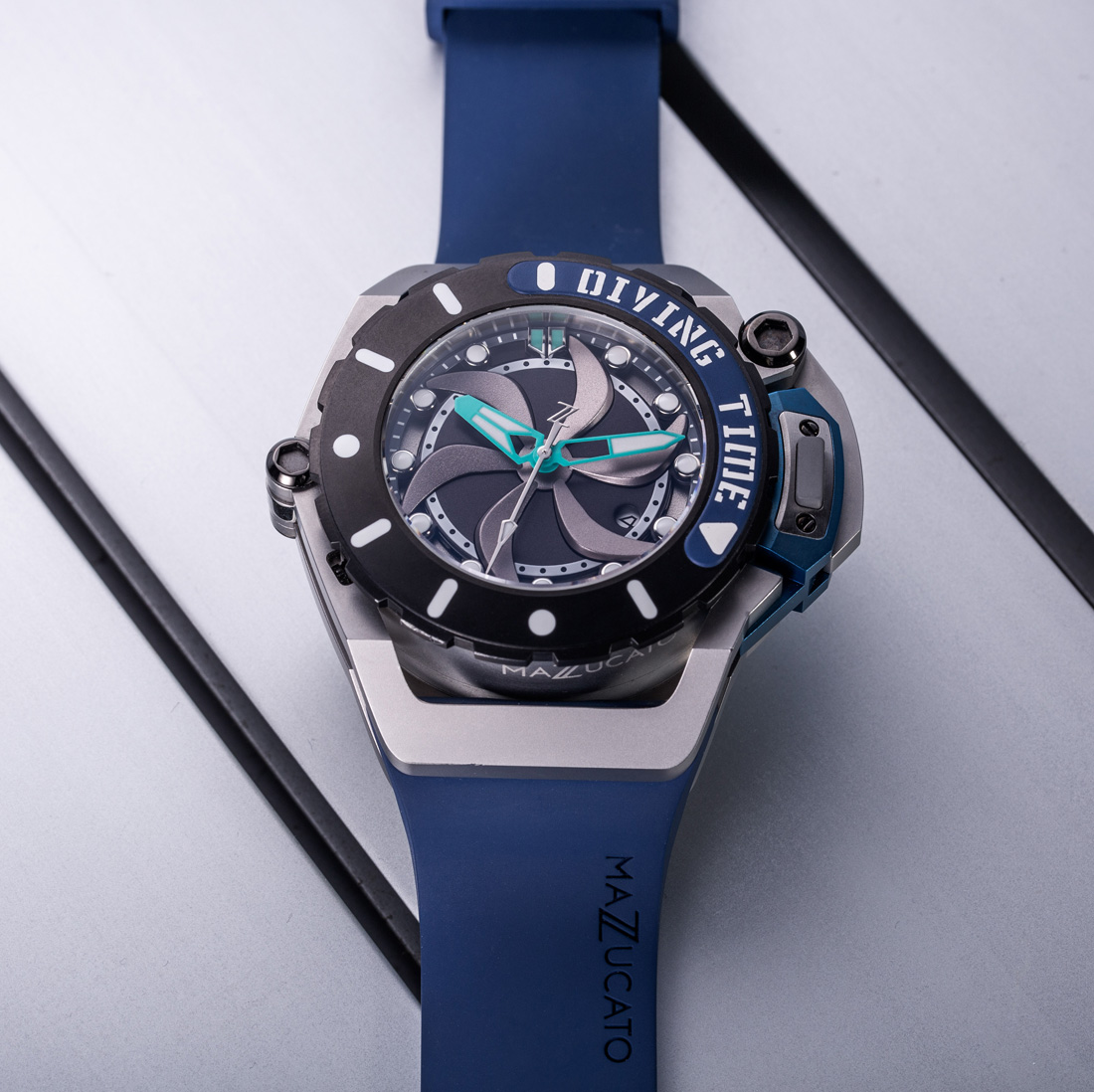 Credits
Design
Mazzucato Design; Simone Mazzucato, Italy
Manufacturer
D-Lab Limited, China/Japan
Year of production
2019
Related posts
Powered by