Design studio Regular Company designs and co-founds Regular bar
Croatian design studio Regular Company has designed and co-founded Regular bar, located at the vibrant British square in the heart of Zagreb, which is famous for its weekdays farmers market and flea market on Sundays.
The idea was to create an unpretentious space with an easy vibe during the day where locals and visitors can have a cup of coffee or tea, which in the afternoon transforms into a vibrant bar, with a relaxed atmosphere and good music.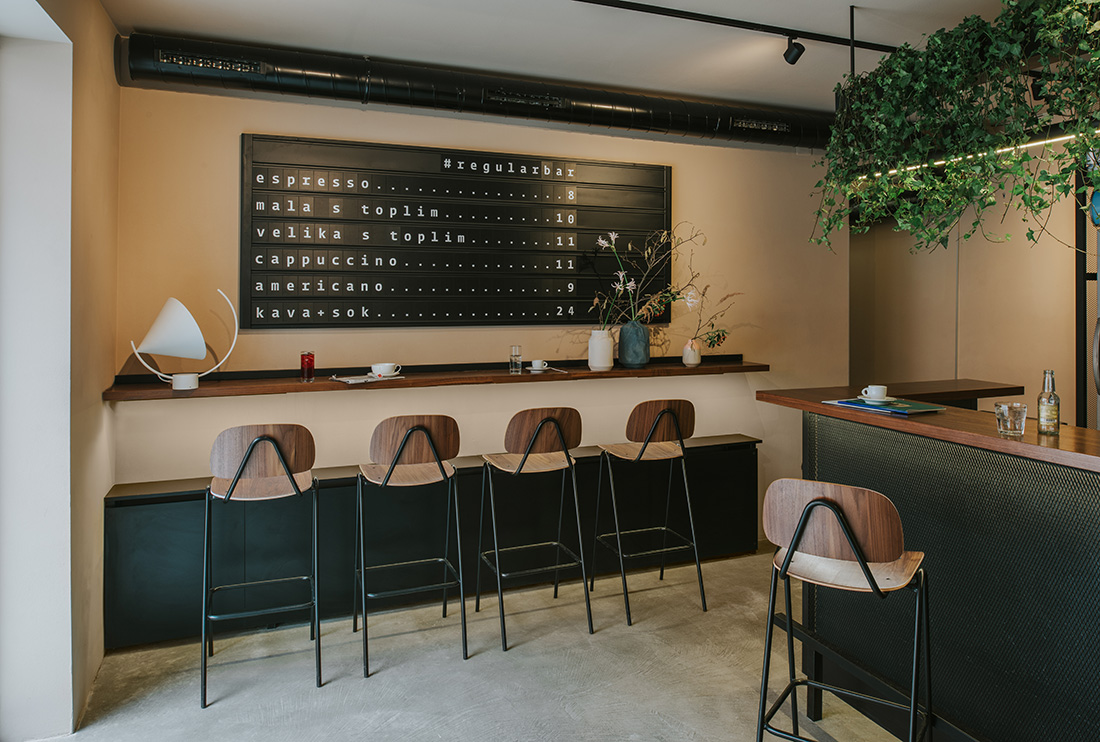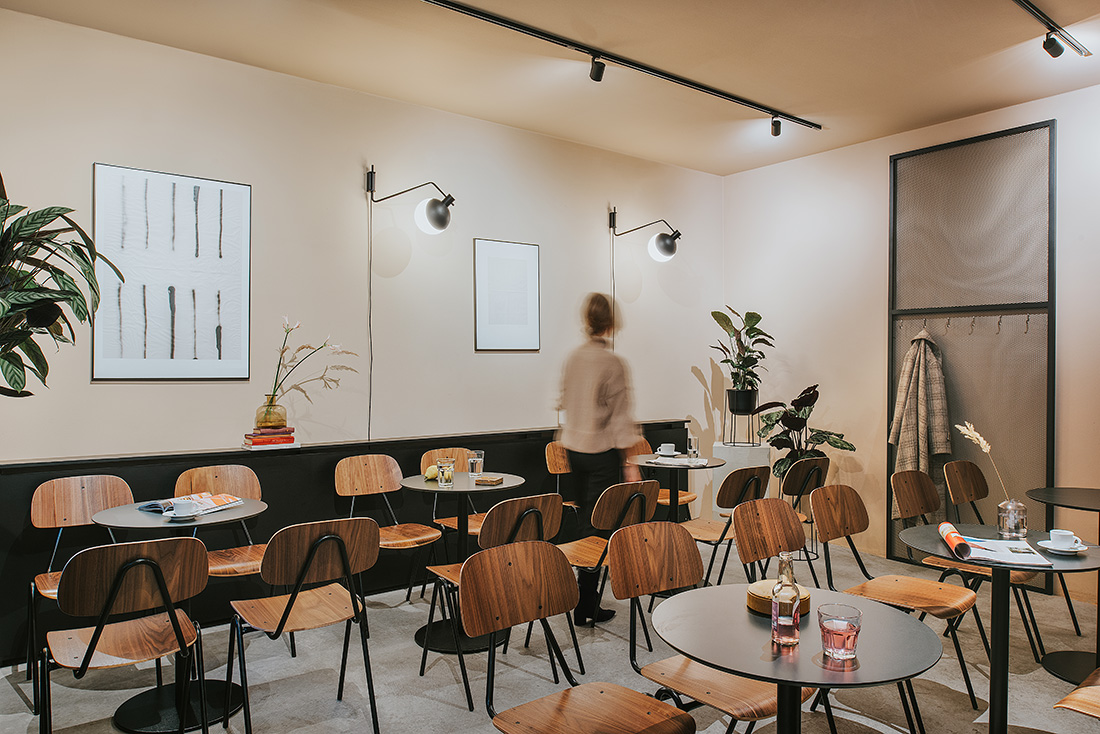 Regular Company is a Zagreb based award winning multidisciplinary design studio working within the fields of products, interiors, branding and digital design. Aside from designing the space, the studio is also a co-founder of Regular bar, as they felt Zagreb was missing a space that shares their design philosophy, and wanted to introduce the concept of a space that is a hybrid between a Café, bar, gallery and co-working space to Zagreb.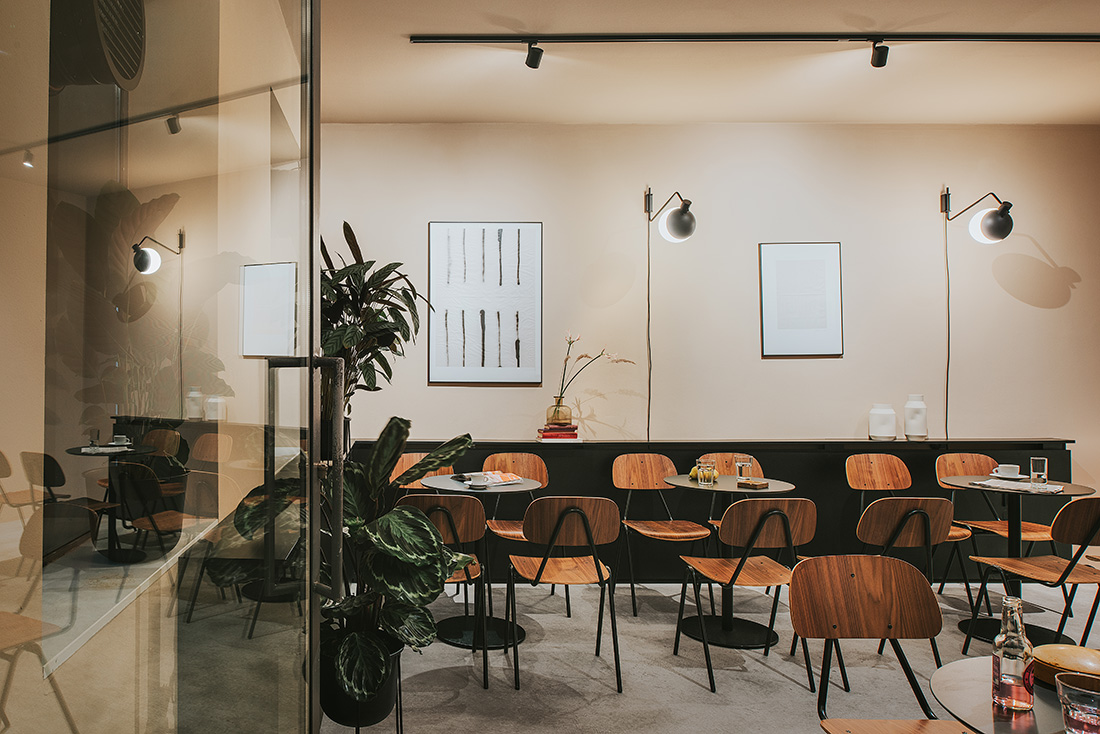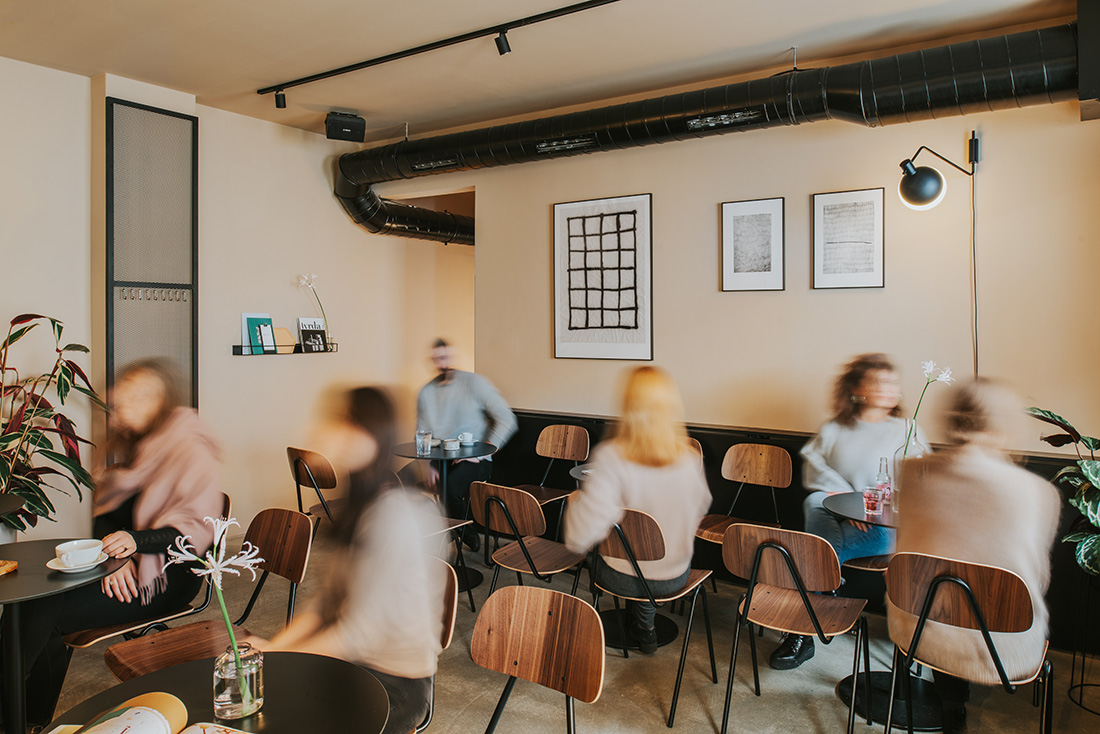 The bar is a bit hidden from the main street, located in a small alleyway which makes it a bit of an oasis, shelter from the noise and rumble of the city. It consists of 3 individual 'rooms' and a large terrace.
The space is designed with warm and natural tones and materials, with fine black details that give it a bit of contrast and elegance. The goal was to create a space that isn't filled with too much elements, has no excess of unnecessary visual information, but is still warm and pleasant to be in.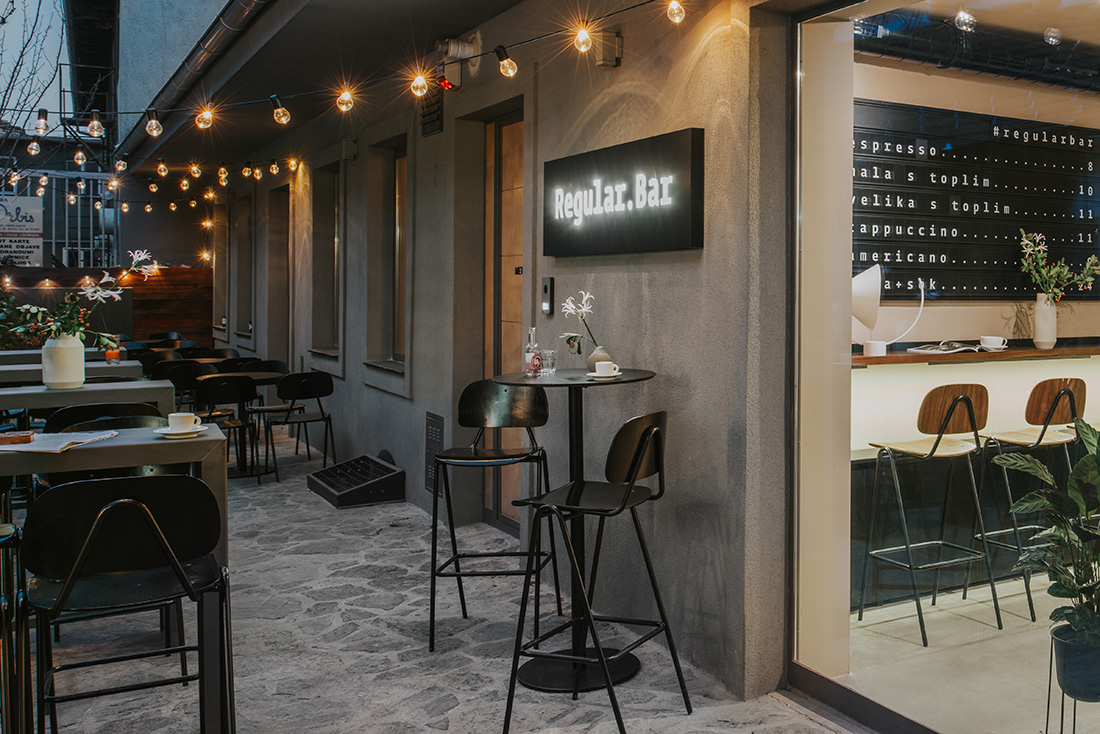 The space features products designed by Regular Company, but also other Croatian design studios like Grupa, and artwork from up-and-coming Croatian graphic artist Nikica Jurkovic.
It is also imagined as a space for pop-up events from the sphere of art, design, fashion, sort of a gallery and co-working space for young creatives.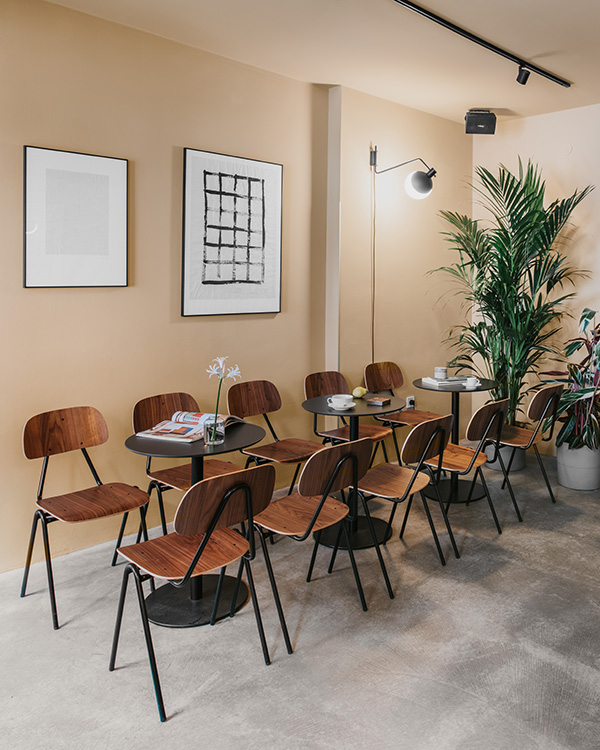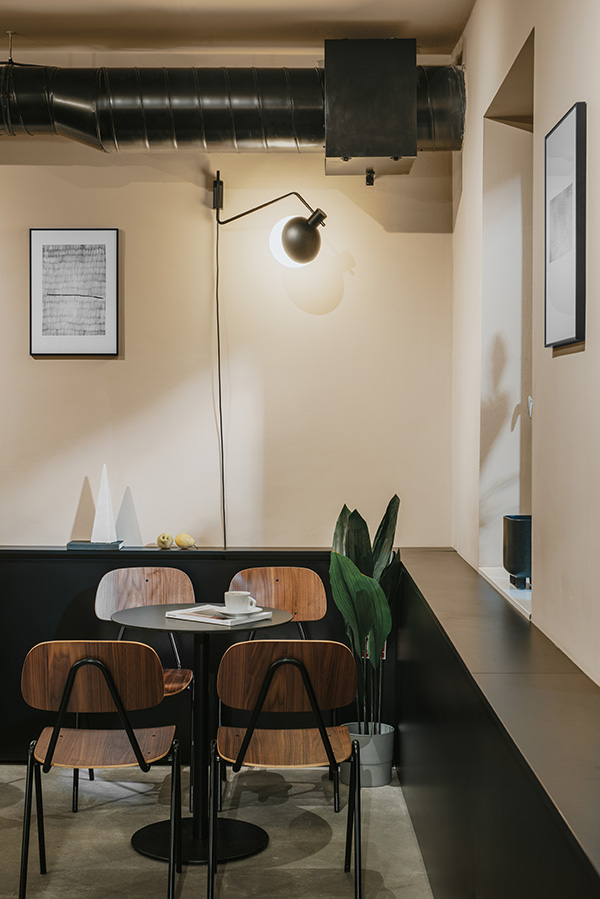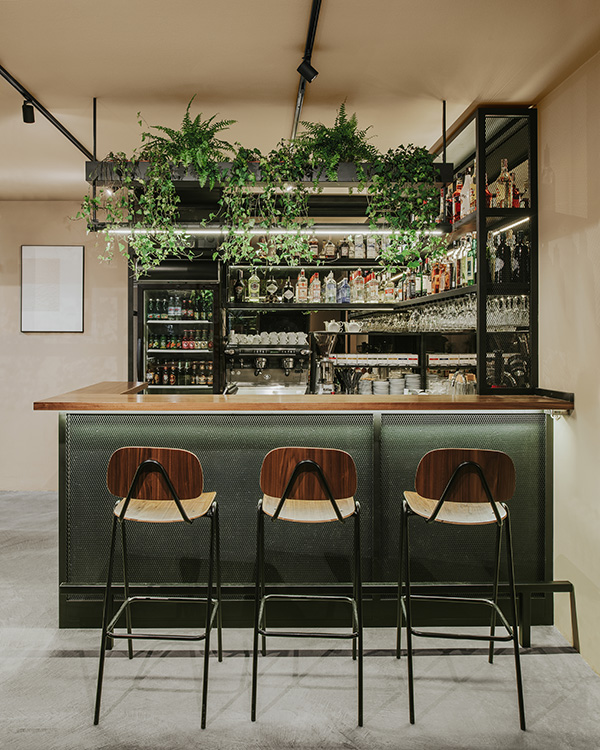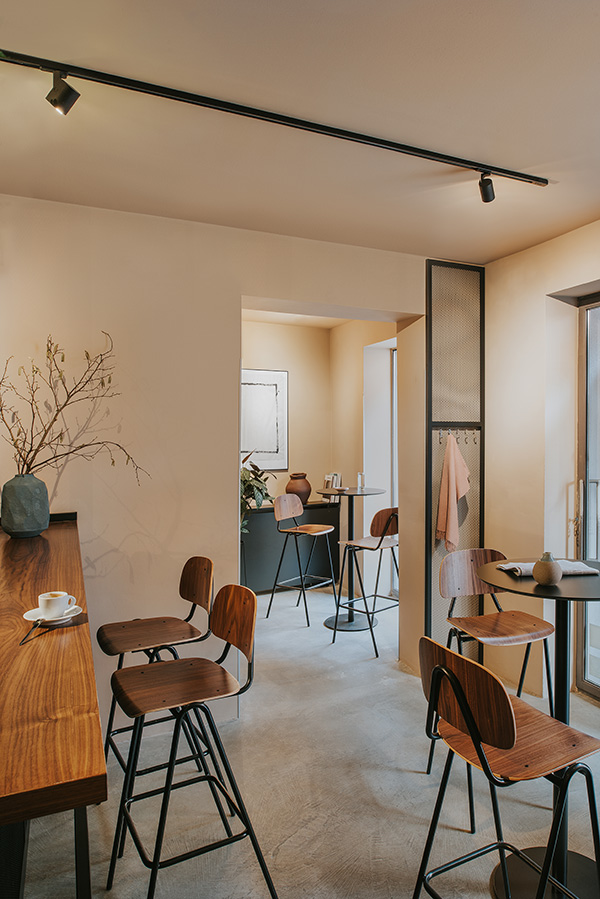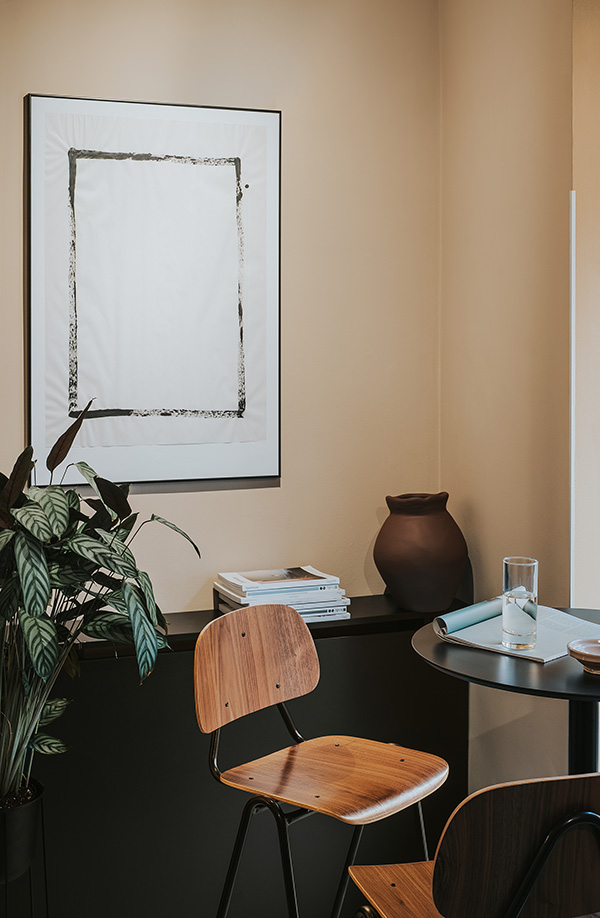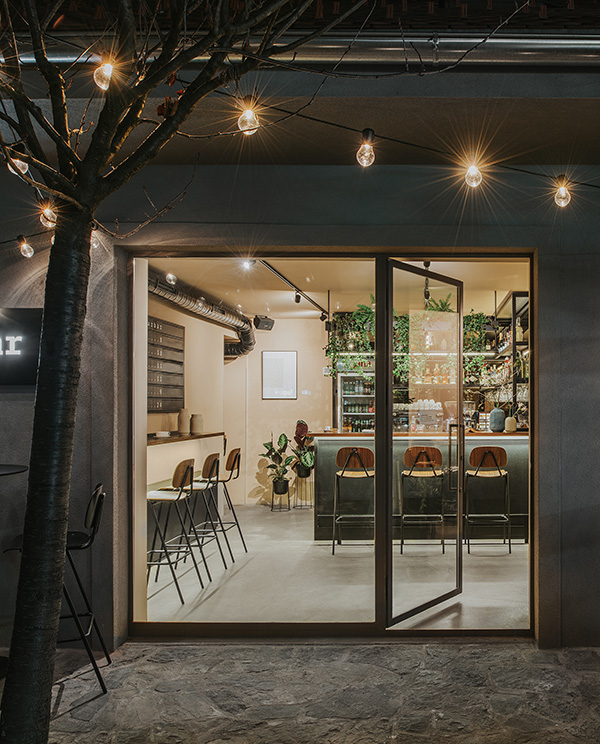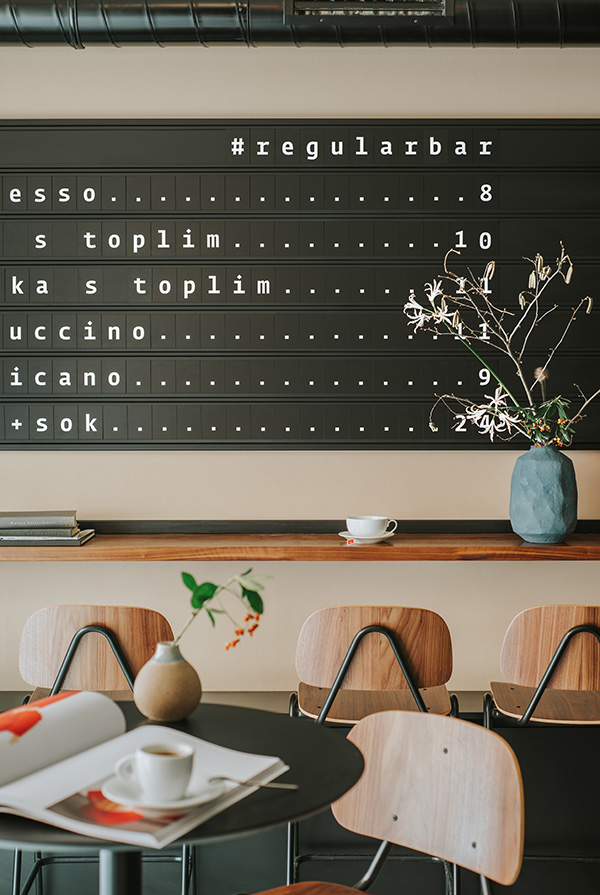 About the authors
Regular Company is a multidisciplinary design studio working within the fields of products, interiors, branding and digital design.It was founded in 2015, building upon the award winning work of its co-founders Ruder Novak-Mikulic, Marinko Murgic, Tihomir Filipec and their former partners and collaborators, who have been working together on various projects in the creative industries since 2009.
Their products have received multiple design awards (German Design Award, Red Dot Award, Interior Innovation Award, Design Intelligence Award etc).
FILE
Authors: Regular Company
Client: Regular bar
Styling: Hannah Vranko
Artwork: Nikica Jurkovic
Photos: Marko Mihaljević
Location: Zagreb, Croatia
Year: 2018
Text provided by the authors of the project.