For the mobile phone service provider Red Bull MOBILE, Zirup designed the first Red Bull MOBILE Shops worldwide. The reduced design puts a distinct focus on the mobile devices, mobile phone accessories and merchandise articles on display. A central requirement was the usability of the locations as multi-use areas beyond the function as a point-of-sale.
The exterior walls of the shops are a framework of rectangularly perforated sheet metal. The structure functions as a filter between the inside and outside of the shop and – combined with the lighting – creates intriguing views and perspectives.
Zirup developed a catalogue of modular tailor-made elements for the Red Bull MOBILE Shops that are recurringly applicable and specifically selected for each location. The centerpiece of every shop is the MOBILE-Counter that is used for the registration of new customers and as the cash desk.
As part of the rollout for the Red Bull MOBILE Shops Zirup also designed POS-Tools for over 50 further sales locations. These autarkic all-rounders follow the concept and design of the MOBILE Shops – but condensed and compressed into a single stand-alone piece of furniture.
Text provided by the authors of the project.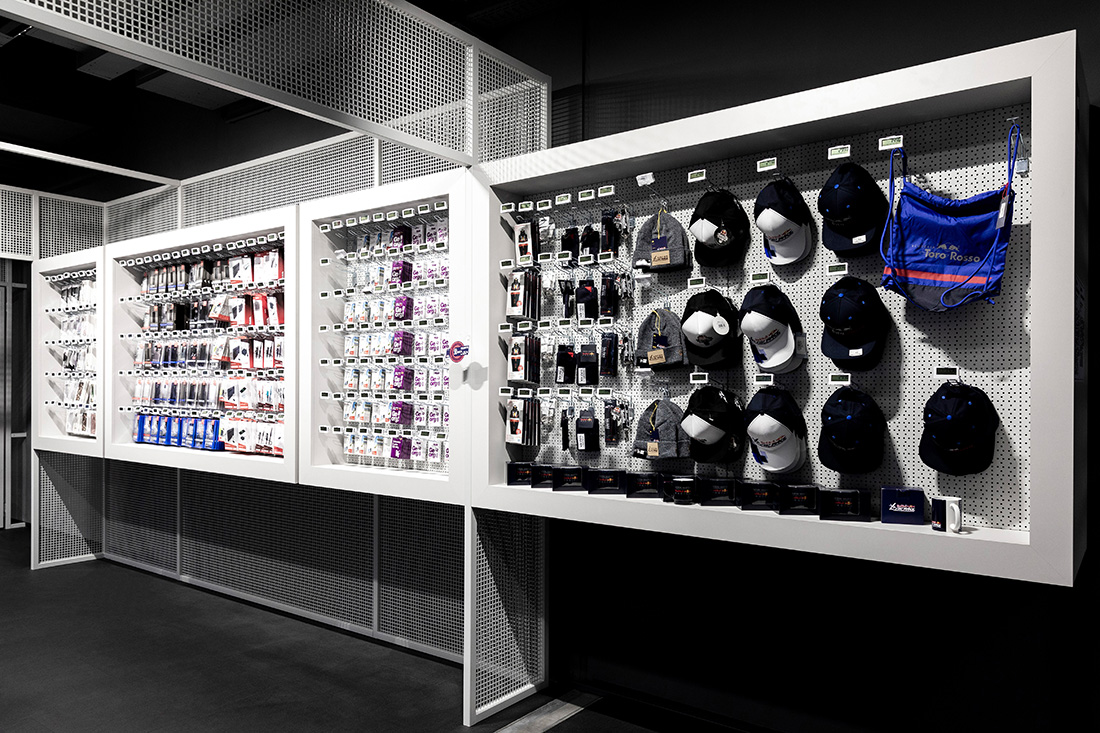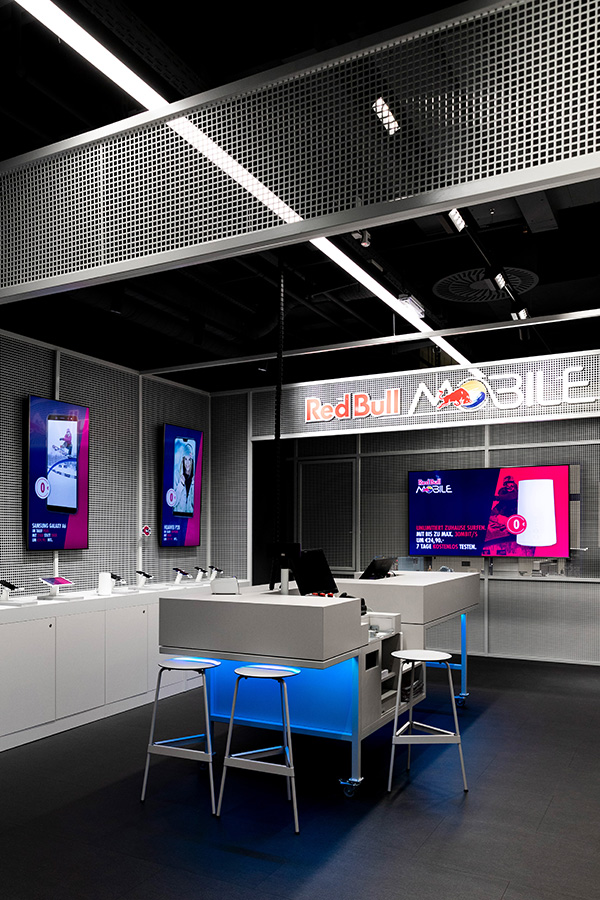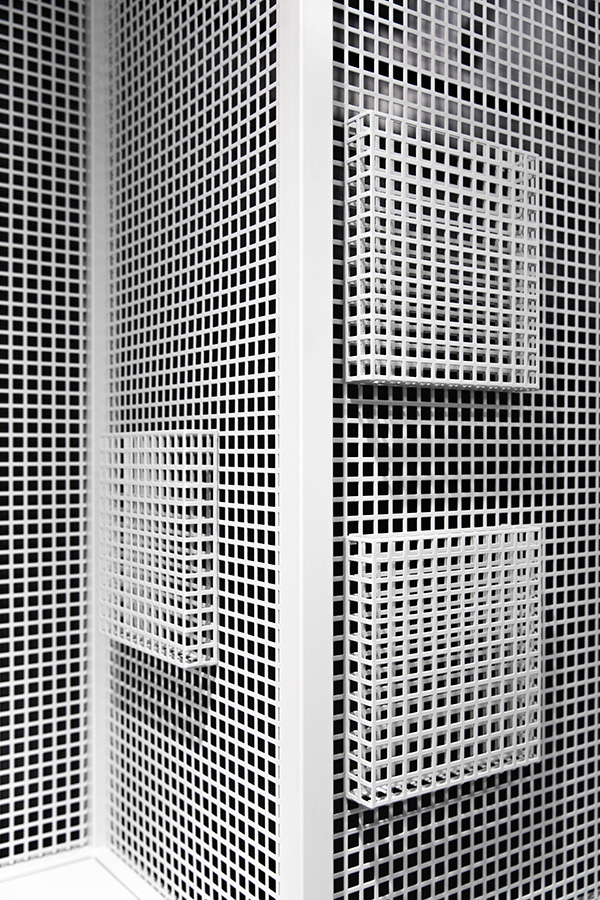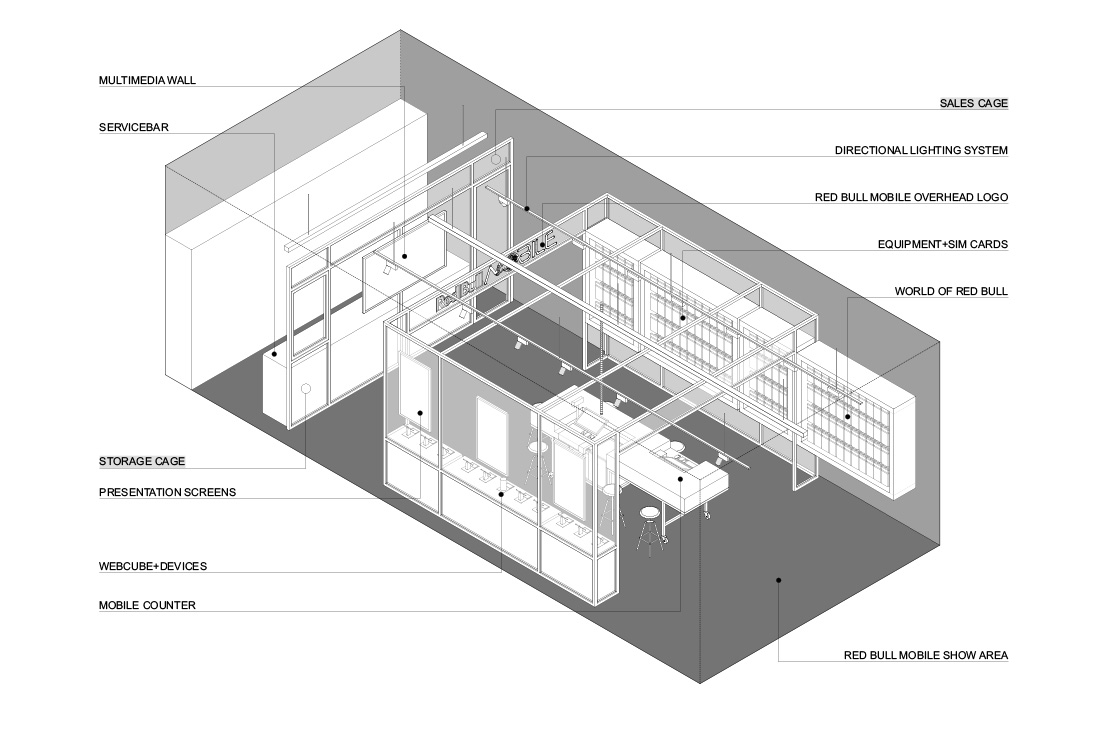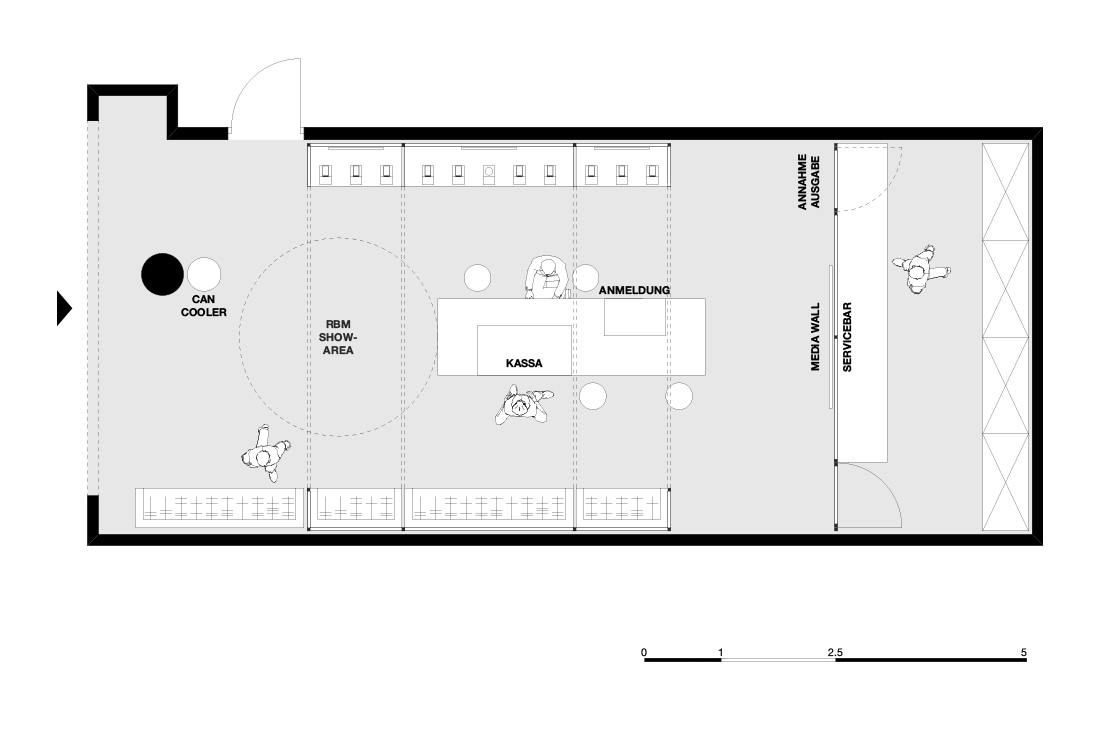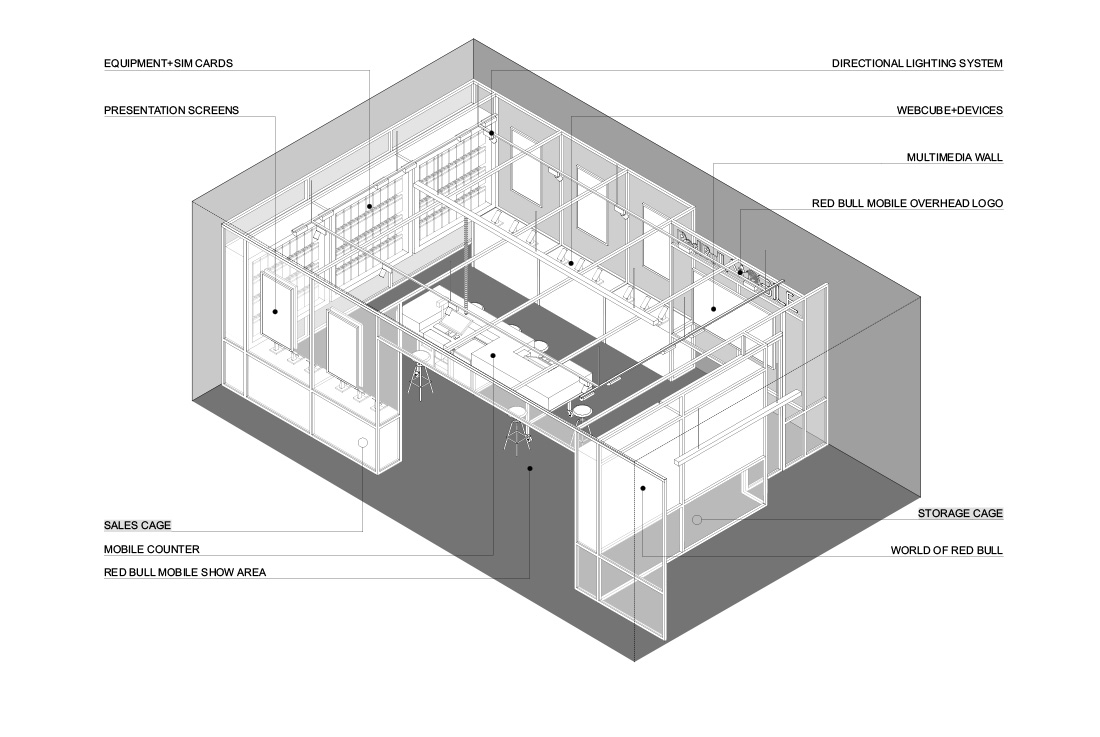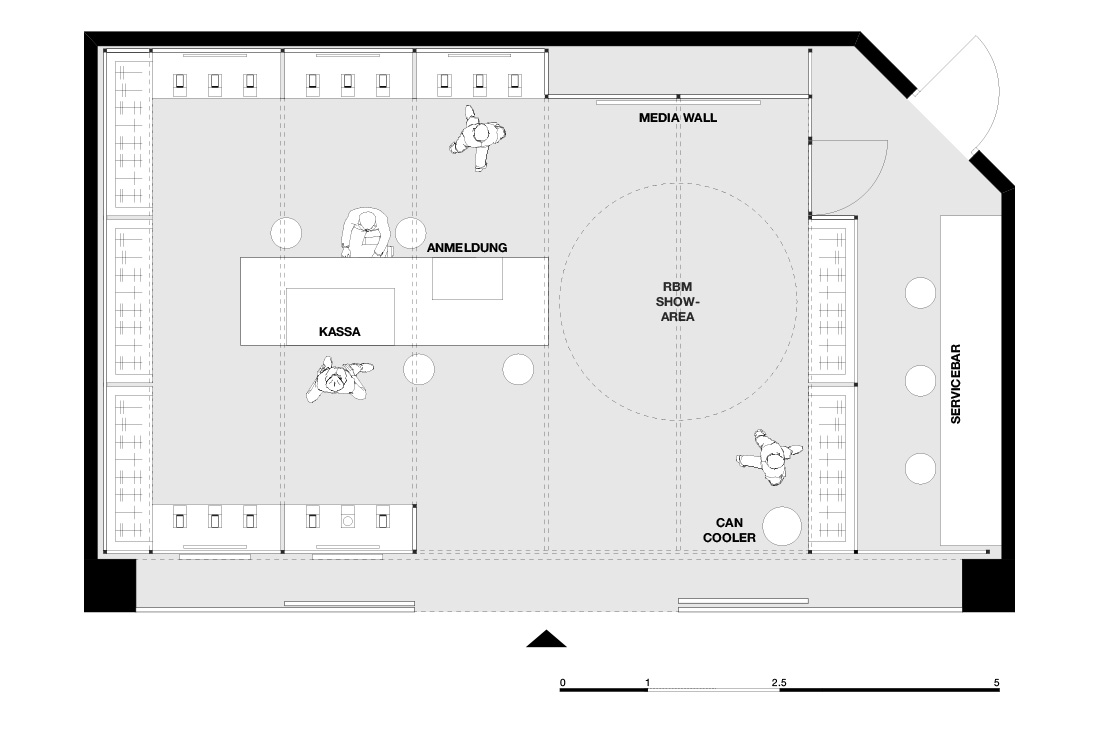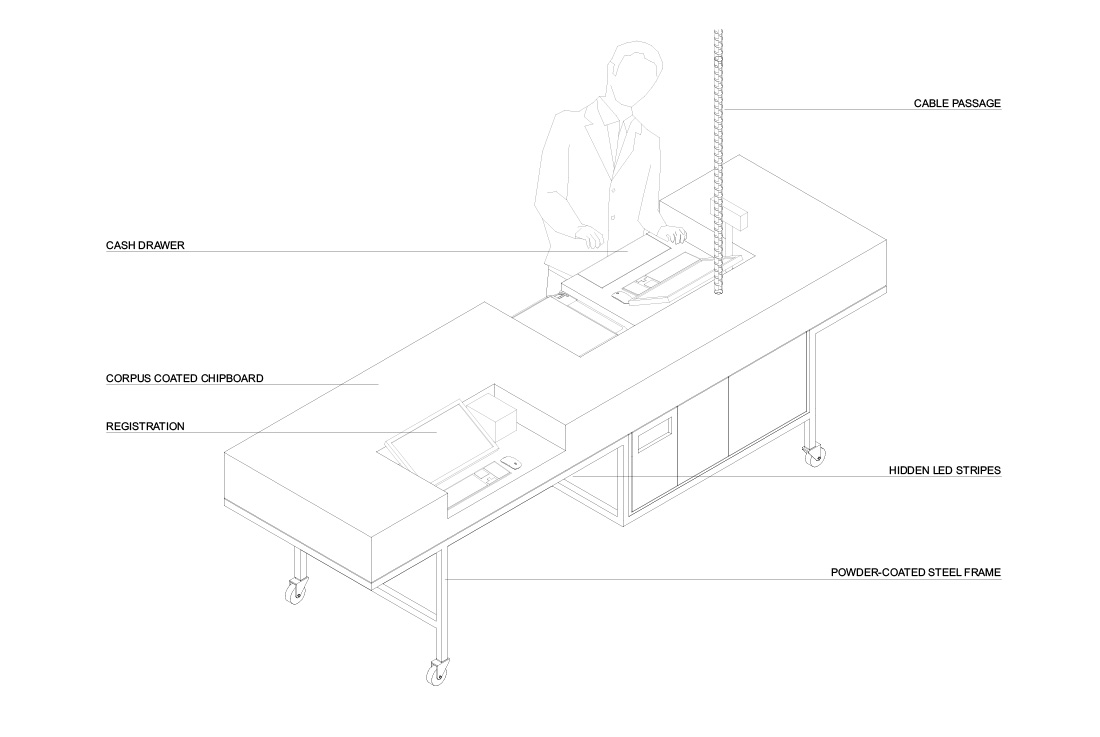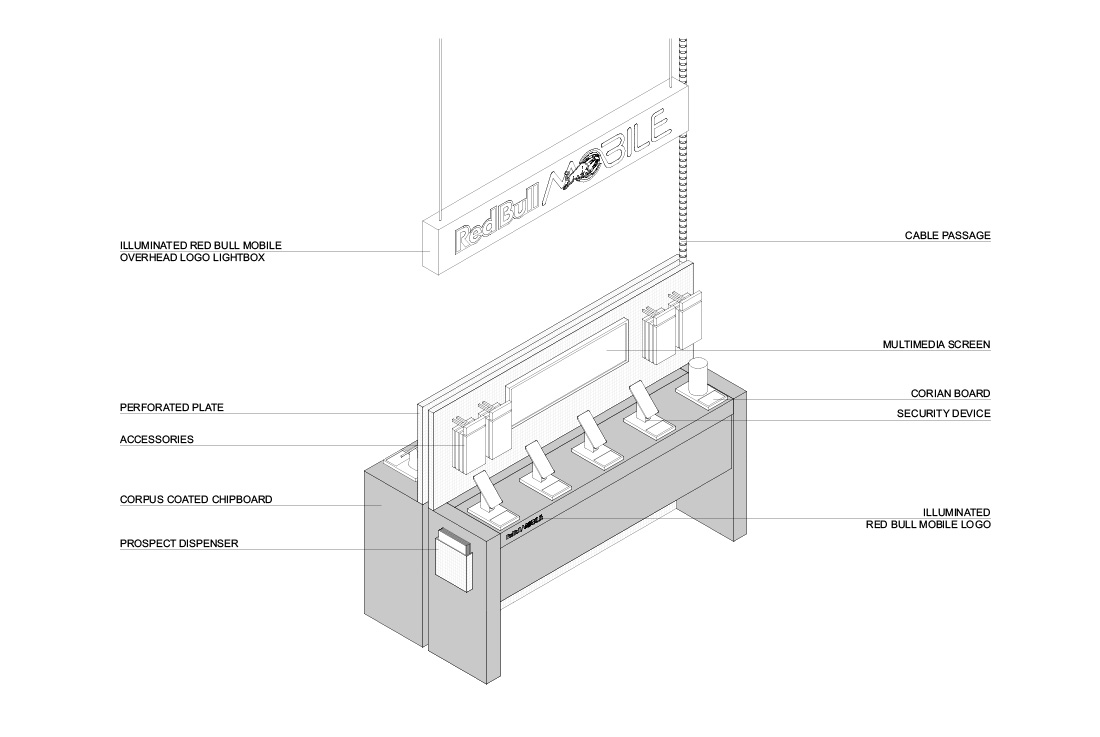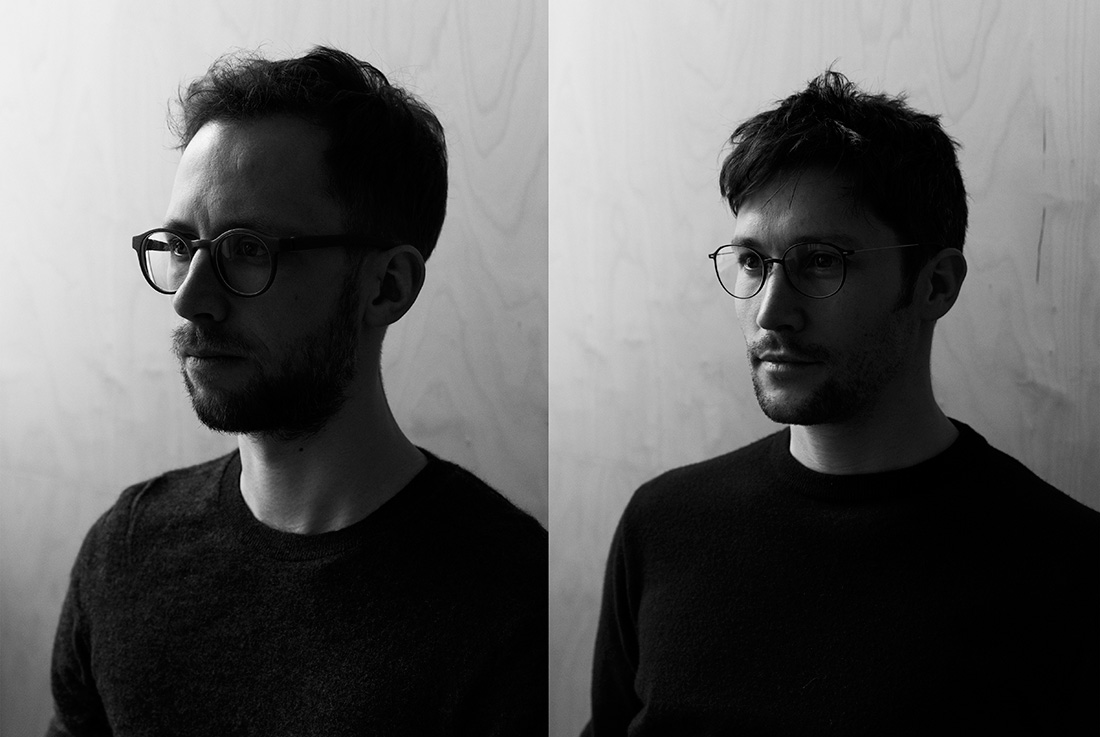 Credits
Interior
Zirup
Client
Red Bull MOBILE
Year of completion
2018
Location
Austria
Photos
Anna Niederleitner
Project Partners
OK Atelier s.r.o., MALANG s.r.o.
Related posts
Powered by