The stylish salt and pepper grinders are among the iconic pieces of the Czech brand CLAP DESIGN.
At first glance, the minimalist cylindric shape in Oak and innovative functional design attract attention, thanks to the in-build magnets. The grinder will be an original accessory in the kitchen and on the dining table.
There are 2 pieces of grinders in the package and they are packed in a nice original box, so they are also great as a design gift. The grinder is equipped with a high-quality metal mechanism, which ensures a long service life. You can set the grinding roughness simply by turning the little screw on the bottom.
The grinders are the work of designers from CLAP DESIGN, Lukas Pejchal and Vaclav Cajanek. Unlike conventional spice grinders, they decided to "keep" them together. As a result, salt and pepper can be hand on by one hand.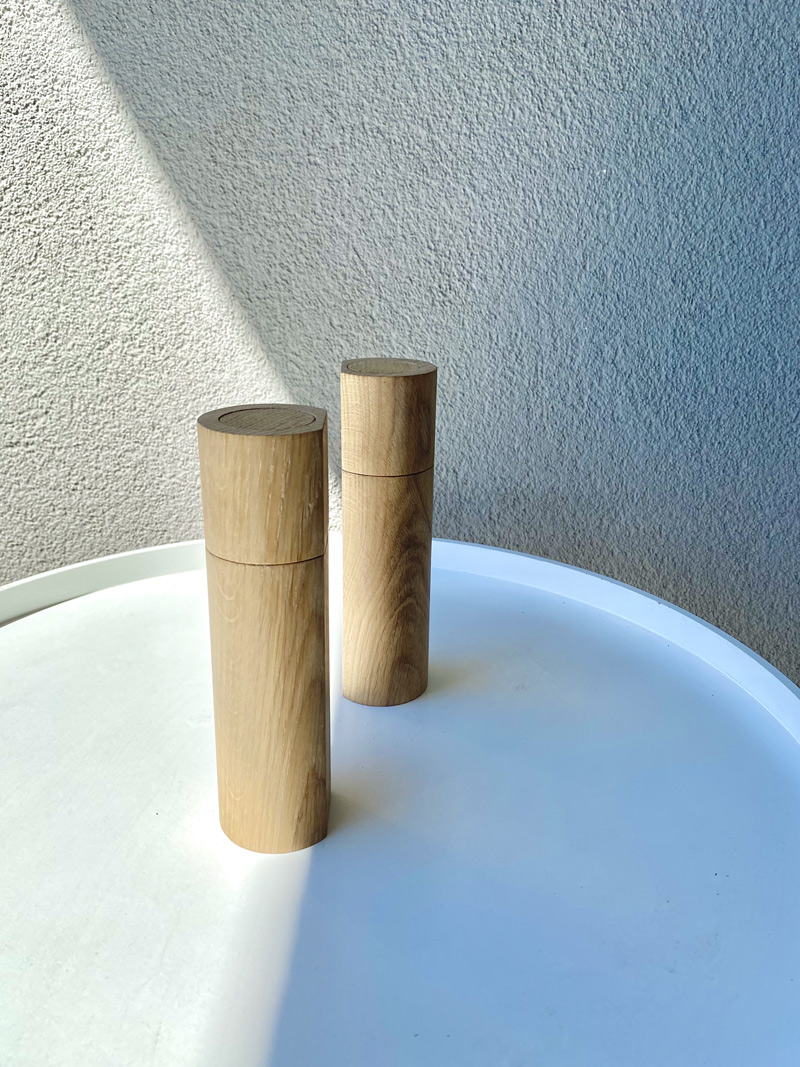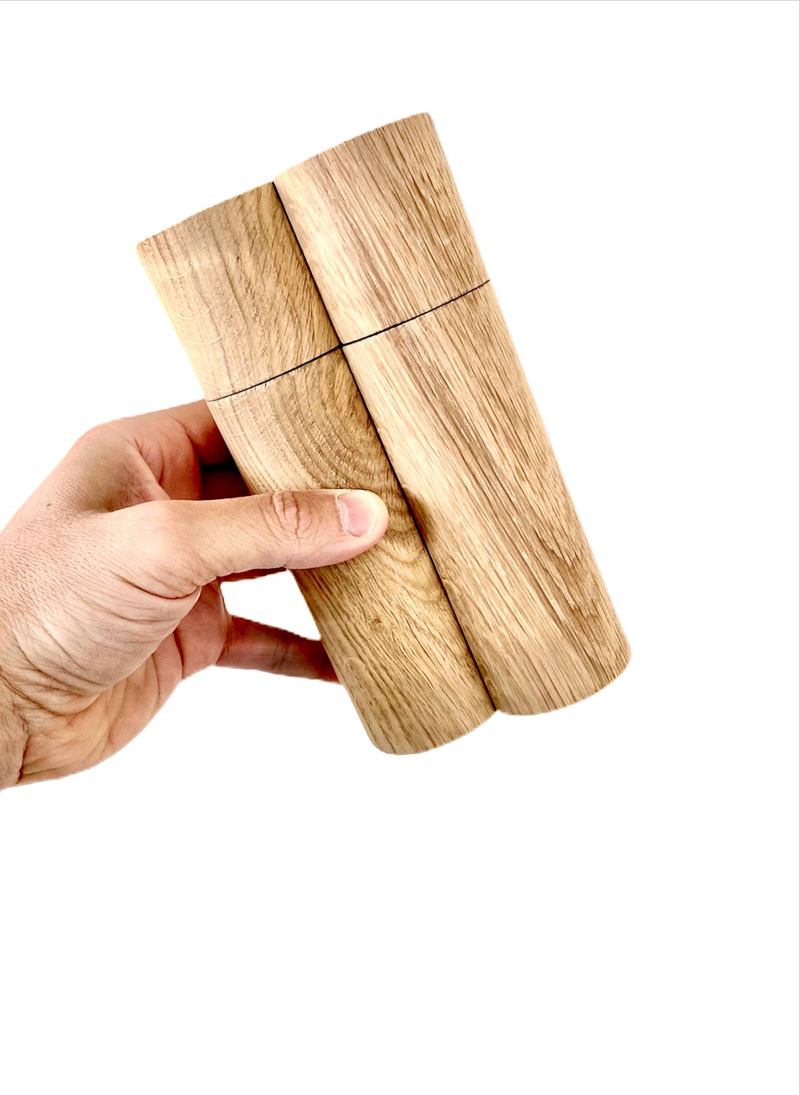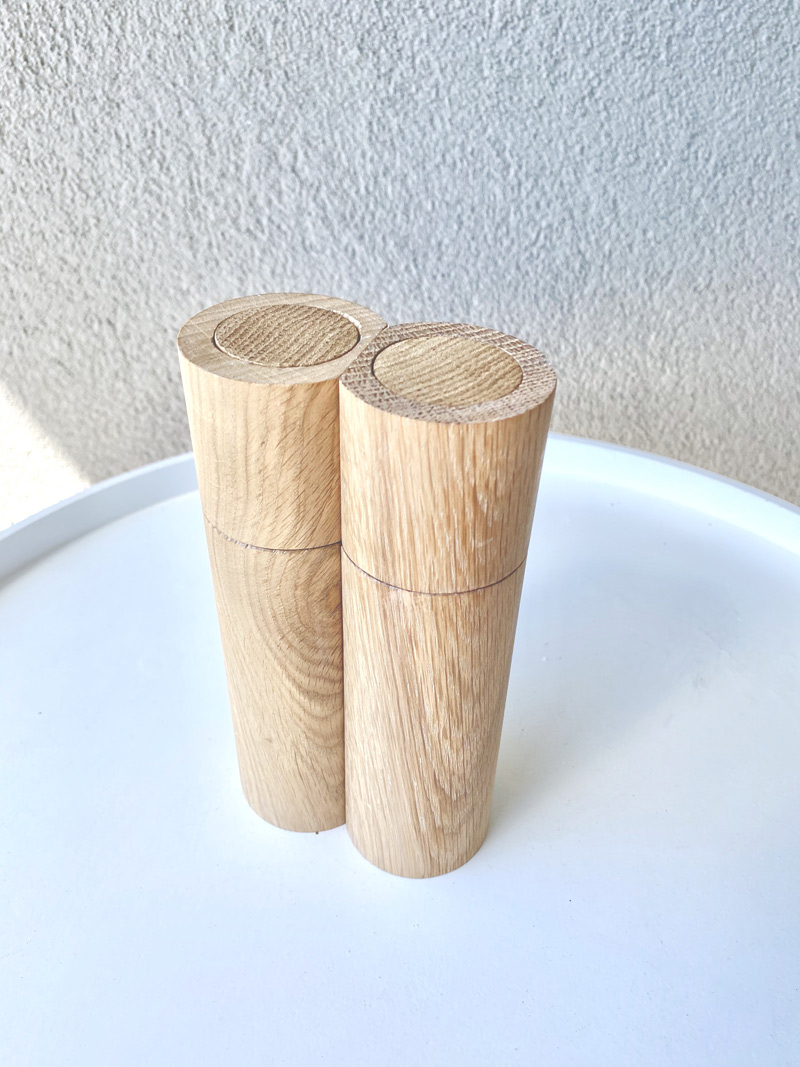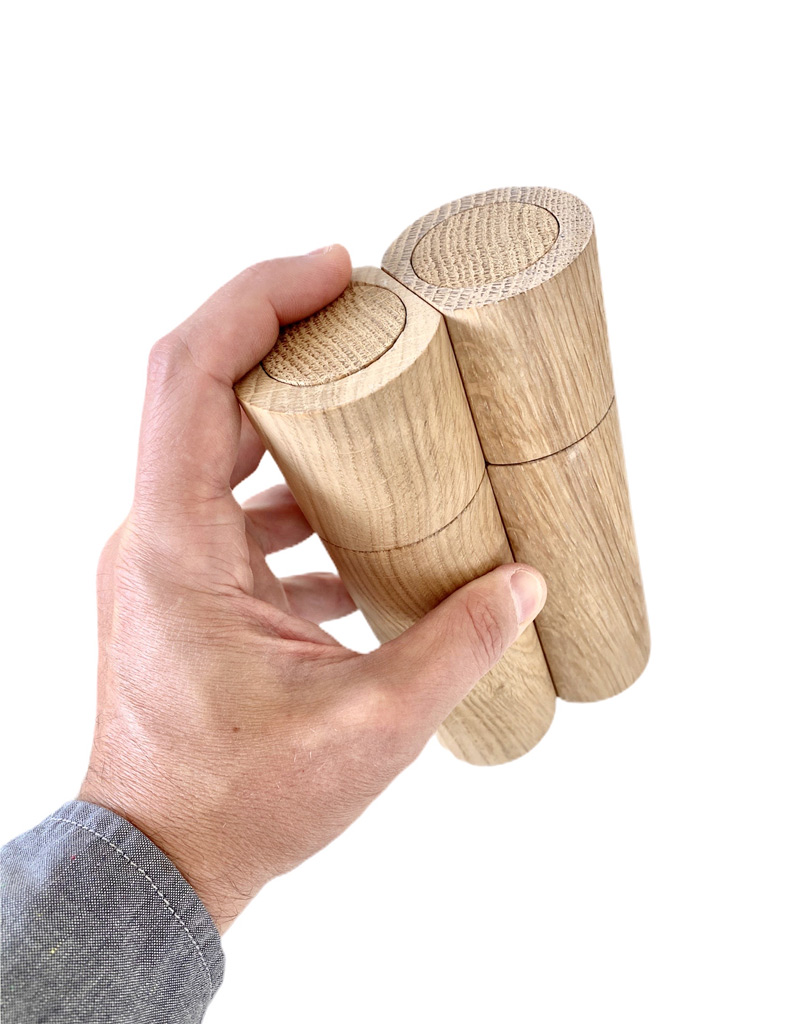 Credits
Design
Lukas Pejchal, Vaclav Cajanek, Czech Republic
Manufacturer
Clap Design s.r.o., Czech Republic
Year of production
2020
Photos
Lukas
Related posts
Powered by