Do you like to be different than a crowd? Do you like crazy things? And do you like products focused on details? 3 times YES?
Then, you should not miss this – our "ROCKING PIG!"
Why pig? Because, we are Chic By Pig. Thus, it is not a big surprise that one of essential brand parts is a pig itself – our "hairy piglet." And since we are still children in our souls, we absolutely naturally decided to design and "gear" the rocking pig instead of standard rocking horse. The whole product is designed not only with regard to our "Simple but fun" philosophy but also with regard to our belief that products have to last and make smile for generations and can be discovered again and again by children and children of their children. Therefore, we focused ourselves on high quality materials, sensitivity to details and practicality. Whilst wooden parts are hand made out of naturally waxed oak wood, combined with thin cork cub on the leg's bottom to prevent floor scratches, the main body is covered by a high-quality water cleanable durable fabric. And little nicely soft parts as ears, legs and tail? This is what we love most on this rocking piggy dude – they are movable, flexible and thus help mainly little discoverers to evolve their soft motoric movements. And for parents? It is definitely the anti-stress help – hours of playing will never get boring. Moreover, by designing the whole concept, we did not forget to prevent injuries by adding little rubber stoppers on the ends of rocking skids.
So now, it is the time to grab your "one" and say "Rocking the horse is out, let's rock the pig!"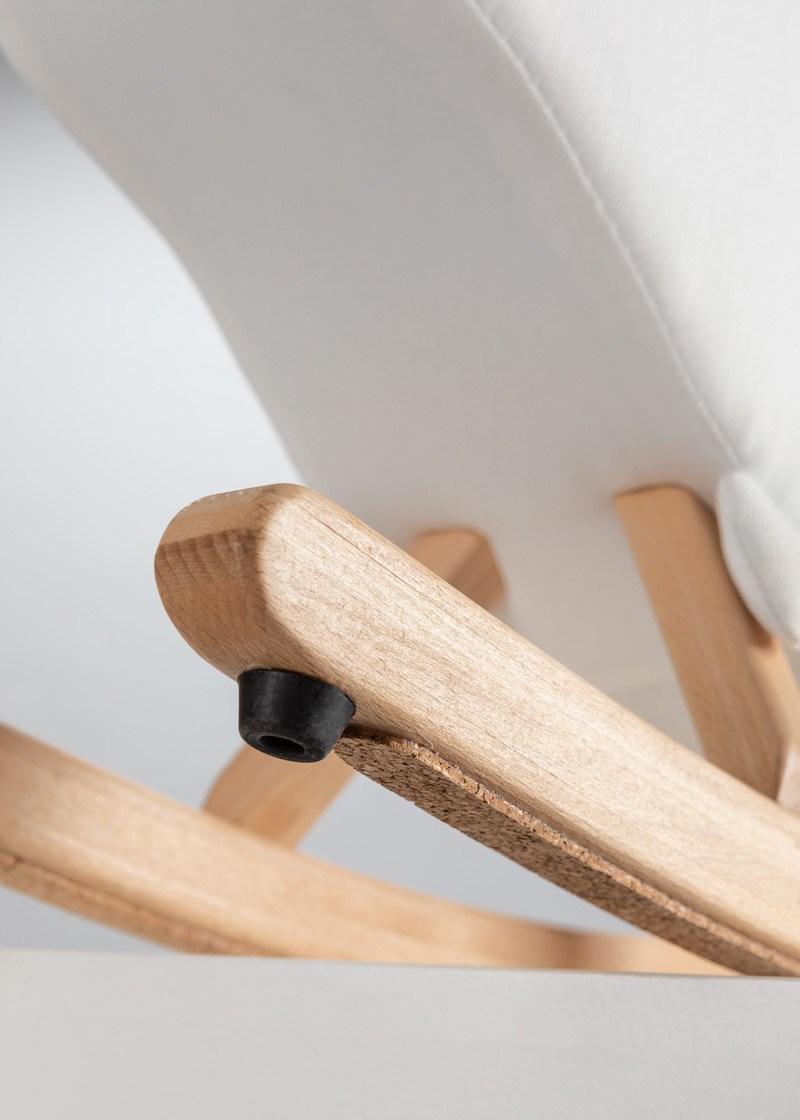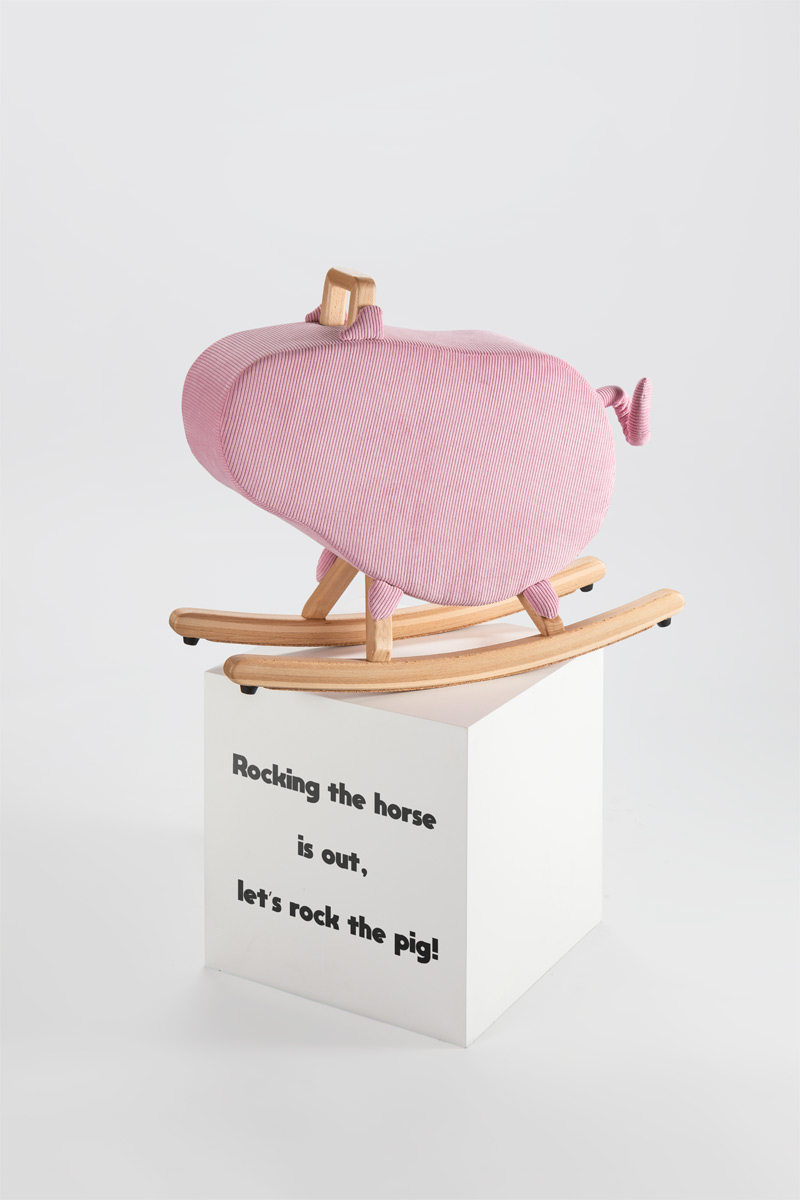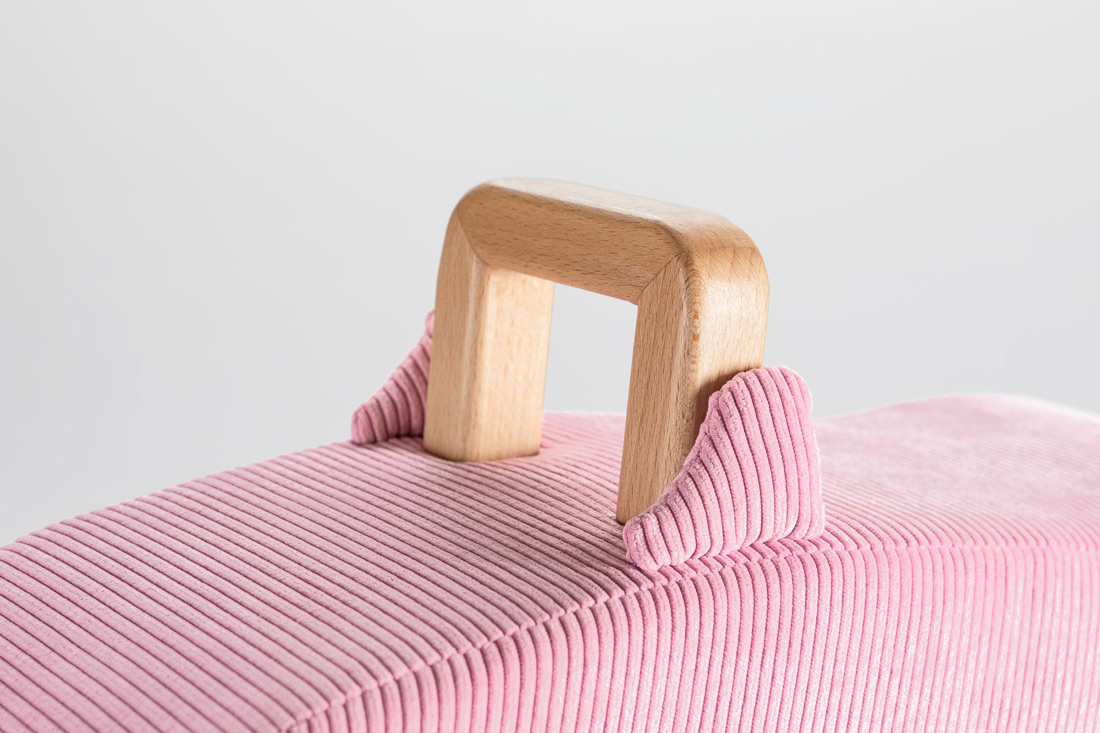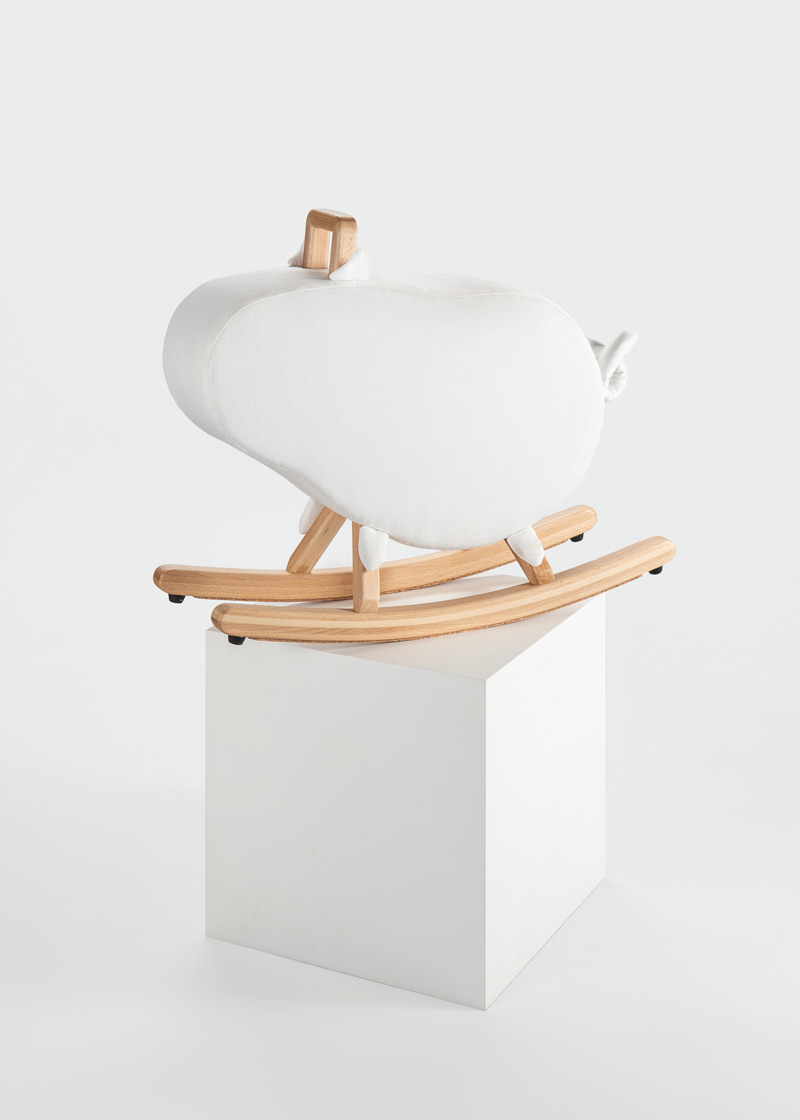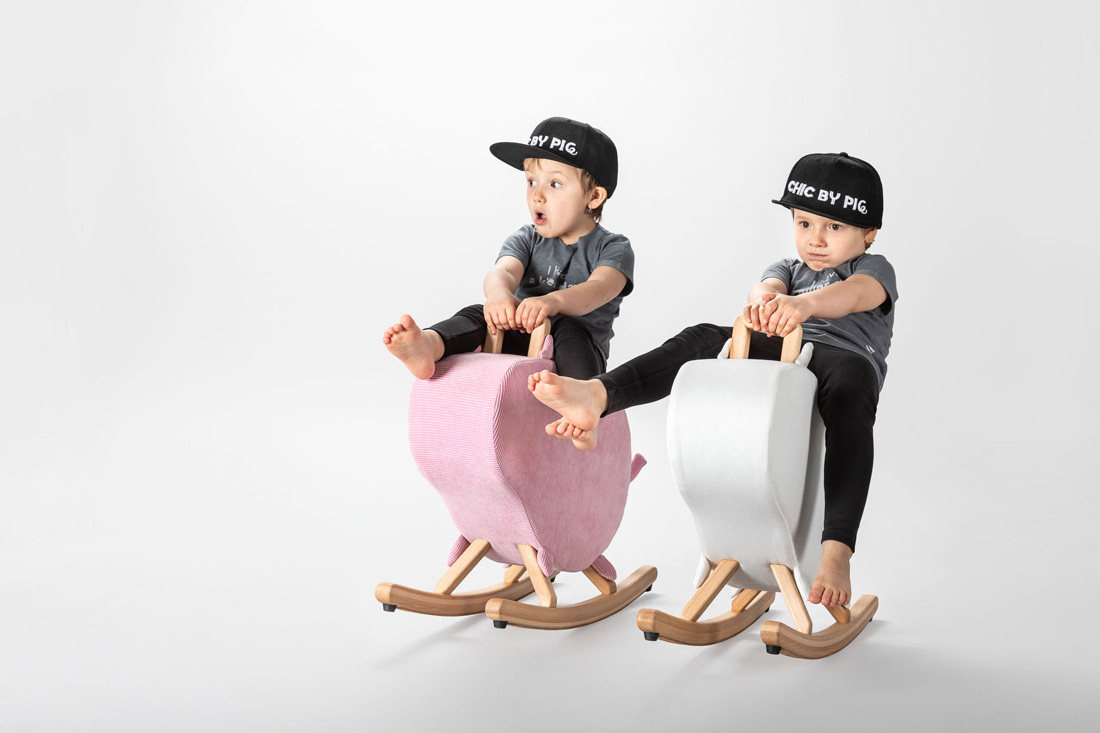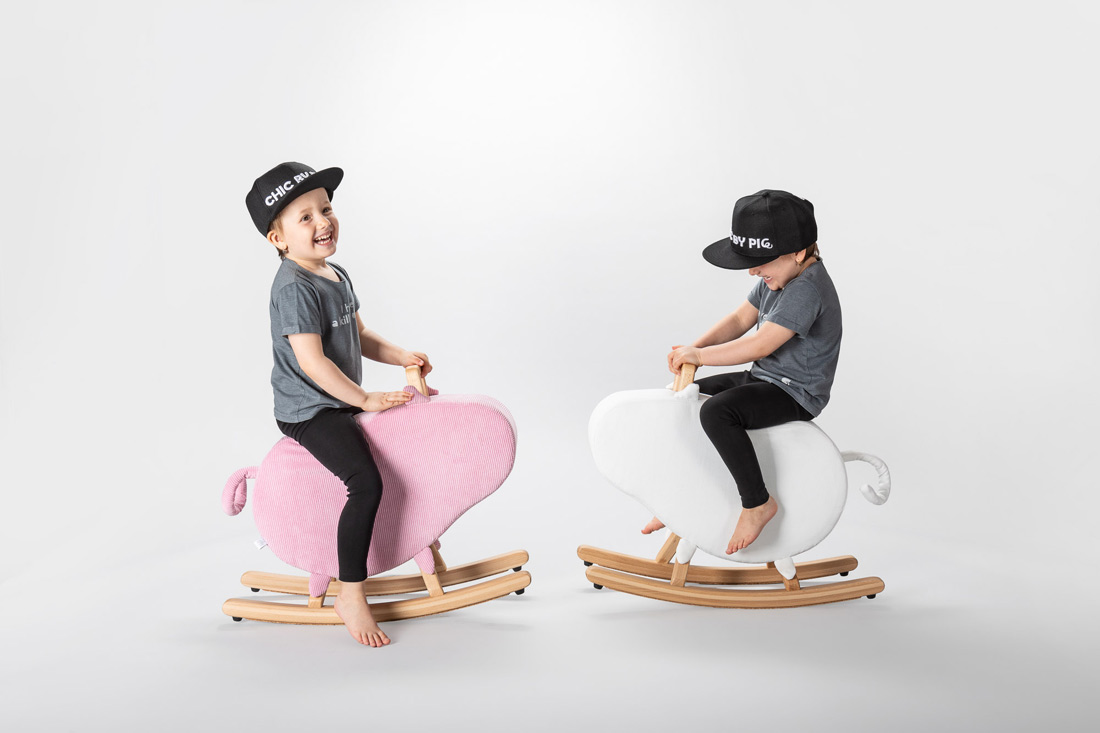 Credits
Design
Chic By Pig
Manufacturer
Chic By Pig in cooperation with Nazem
Year of production
2020
Photographer
Anna Pleslova
Related posts
Powered by