In 2017 we were asked by an investor to design an outstanding flat. We could choose among several unfinished flats, still with visible cast conrete structures, roughly 180 square meters in size. Our client was described himself as a visionary, successful businessman, traveler, and gadget lover who insisted on the use of natural materials. A concept of entertainment became central to the project.
We divided the space into different functions — entertainment with multimedia, bar with fireplace, the "signature space" wine cooler, a custom Honda motorcycle which also became an inspiration for details, a bedroom with a whirlpool, a sauna and finally a guest room. Rooms were divided into spaces by furniture, glass, walled with brick and wood paneling.
Going for a sort of unfinished look, we used several materials in their raw form. We treated the metal sheets on the floor with only a transparent powder coating; laser-cut edges created a unique patina. Using exterior brick cladding in the interior, with just a coating of transparent lacquer, enhanced the rough feel of the walls. All surfaces had a warm, earthy color, we wanted to keep the atmosphere tranquil and welcoming. With furniture, we worked with patterns rather than color. Oak was either stained gray or transformed into vertical lathing. Quartzite stone was intentionally used in its unpolished form. Sofas, as well as cushions and bed linen, featured protruding seams.
What makes this project one-of-a-kind?
Innovative use of metal as a flooring material, open-plan layout with theatrical lighting scenes, which light up points of interest; the unique stand-alone wine-cooler with glass walls. And smart use of minimalism – the flat has no decorations, yet you won´t get bored here.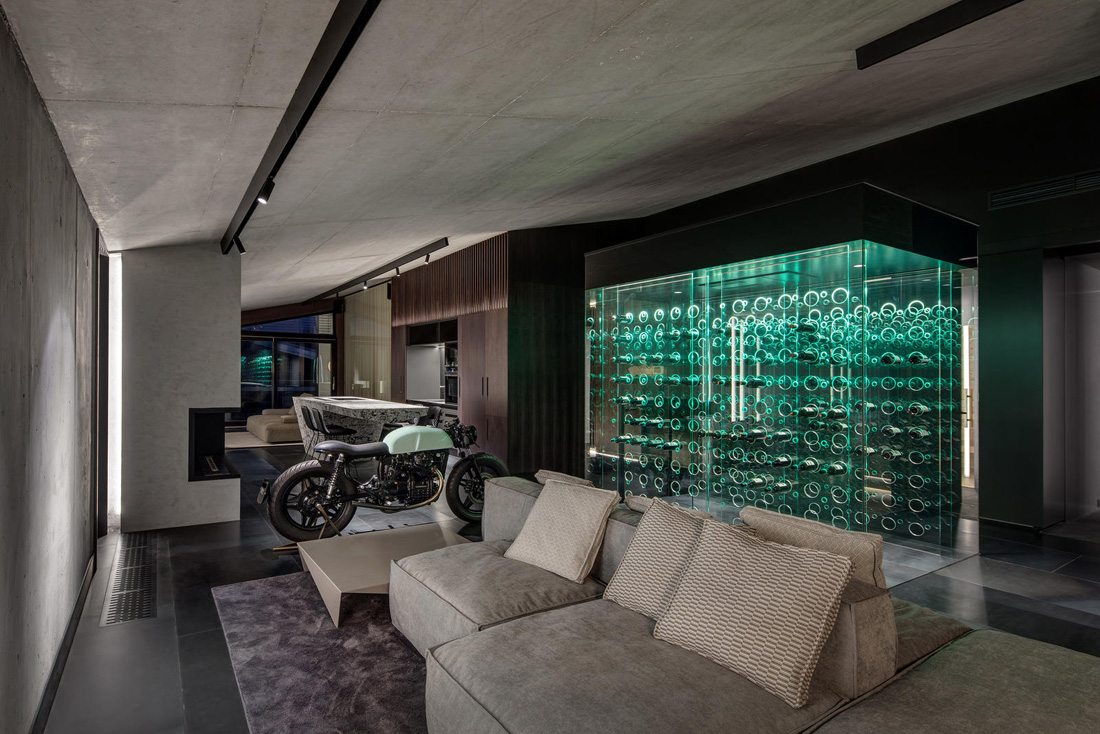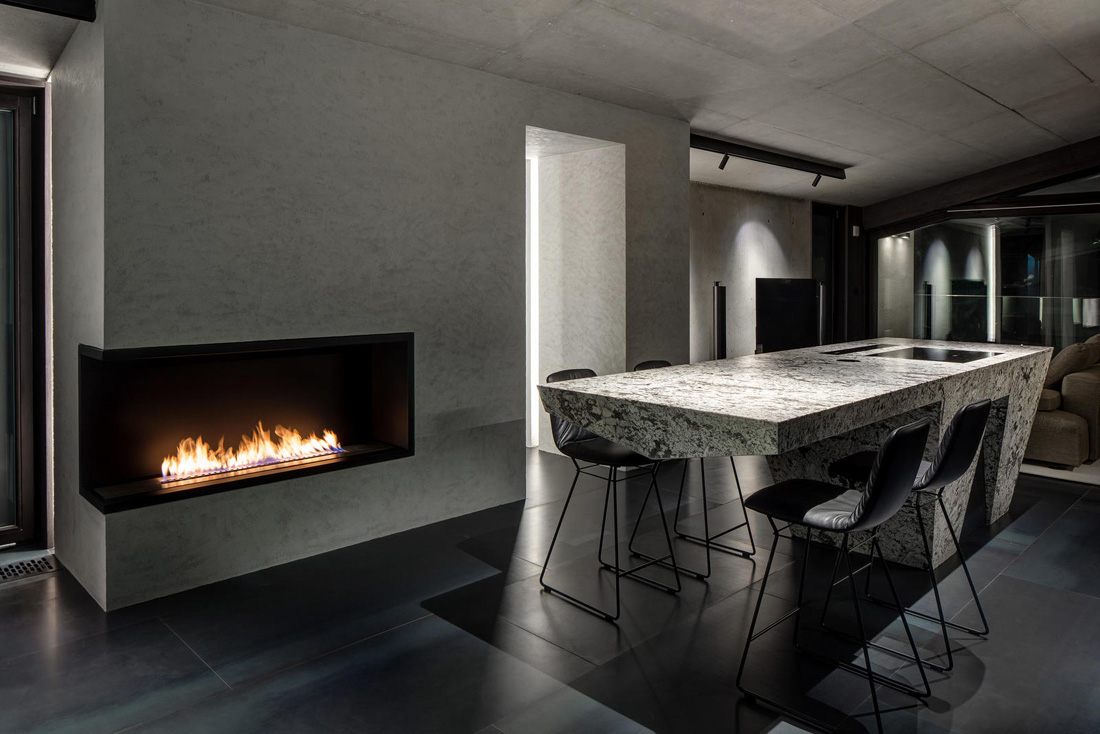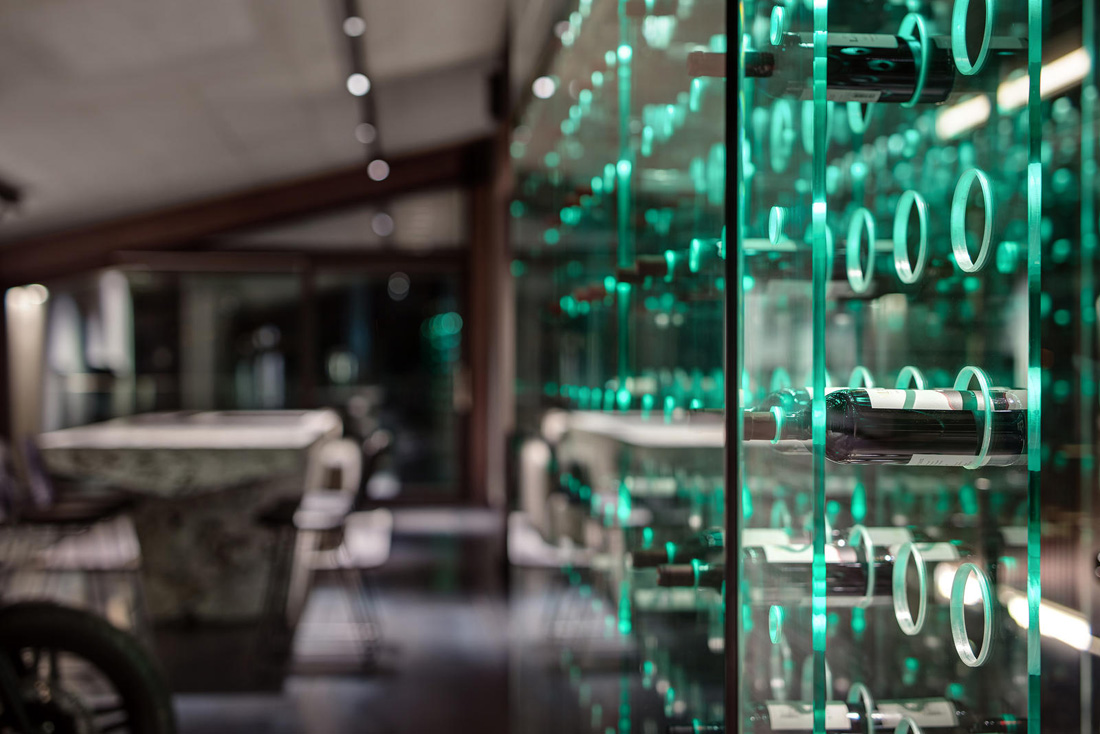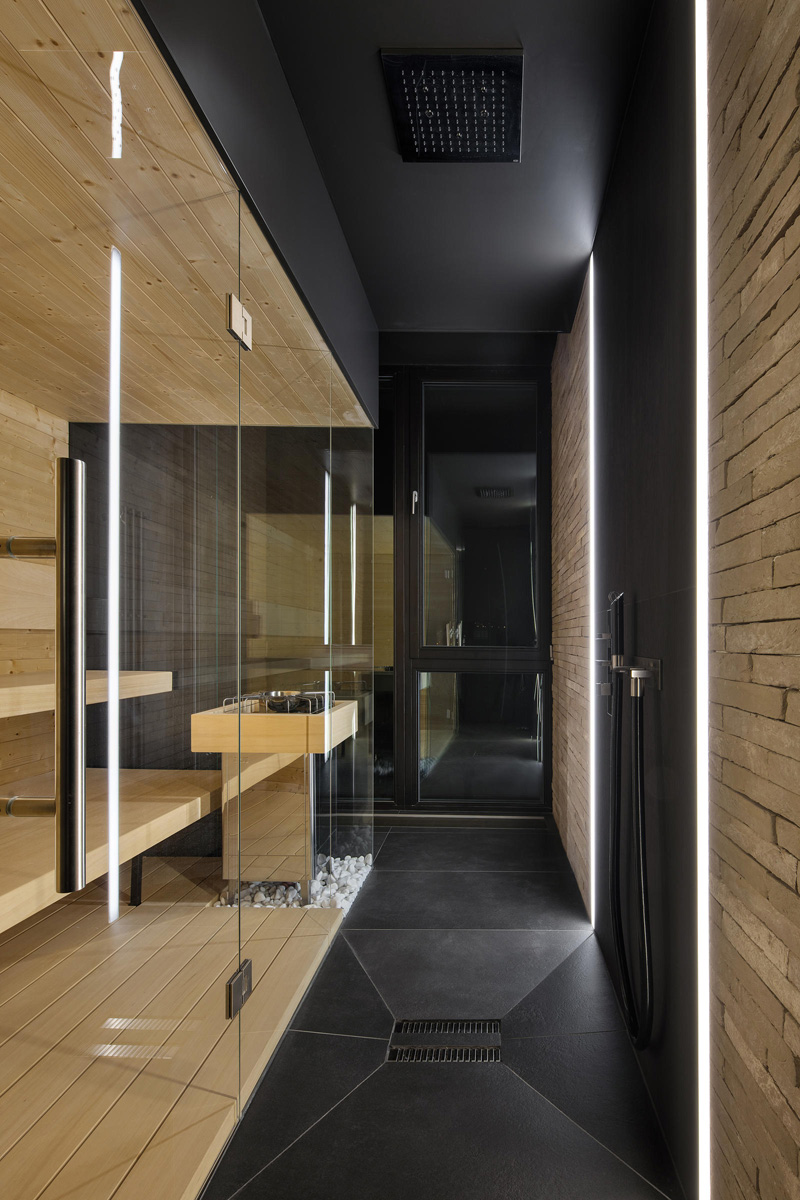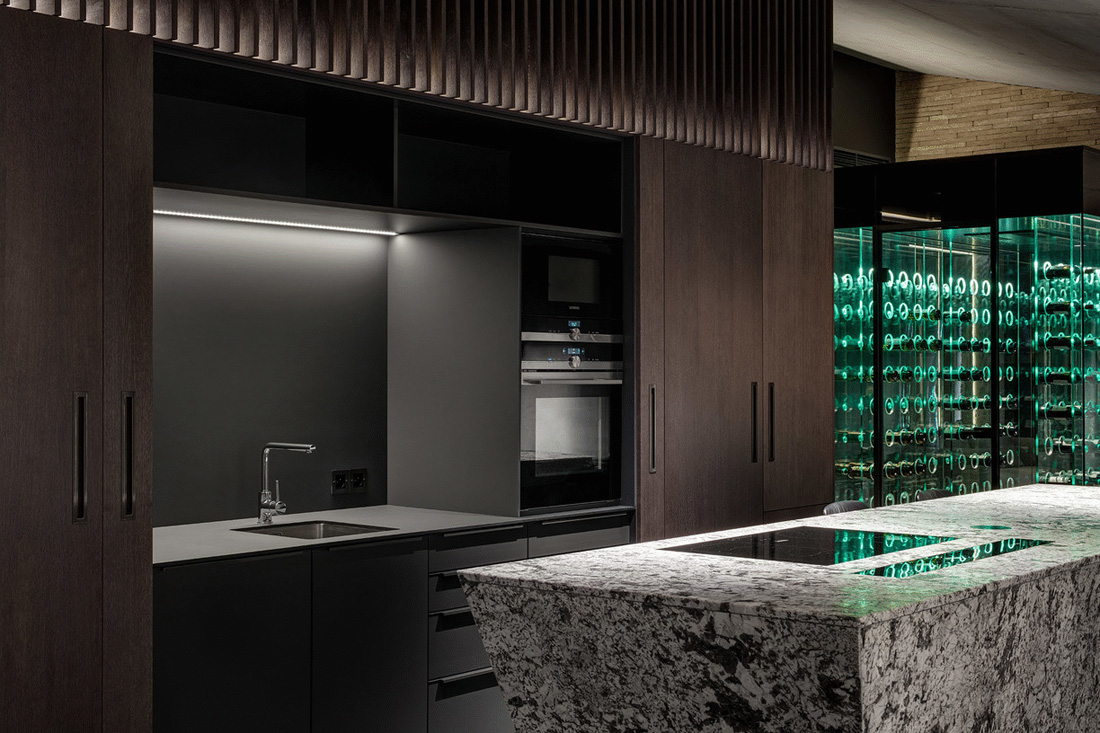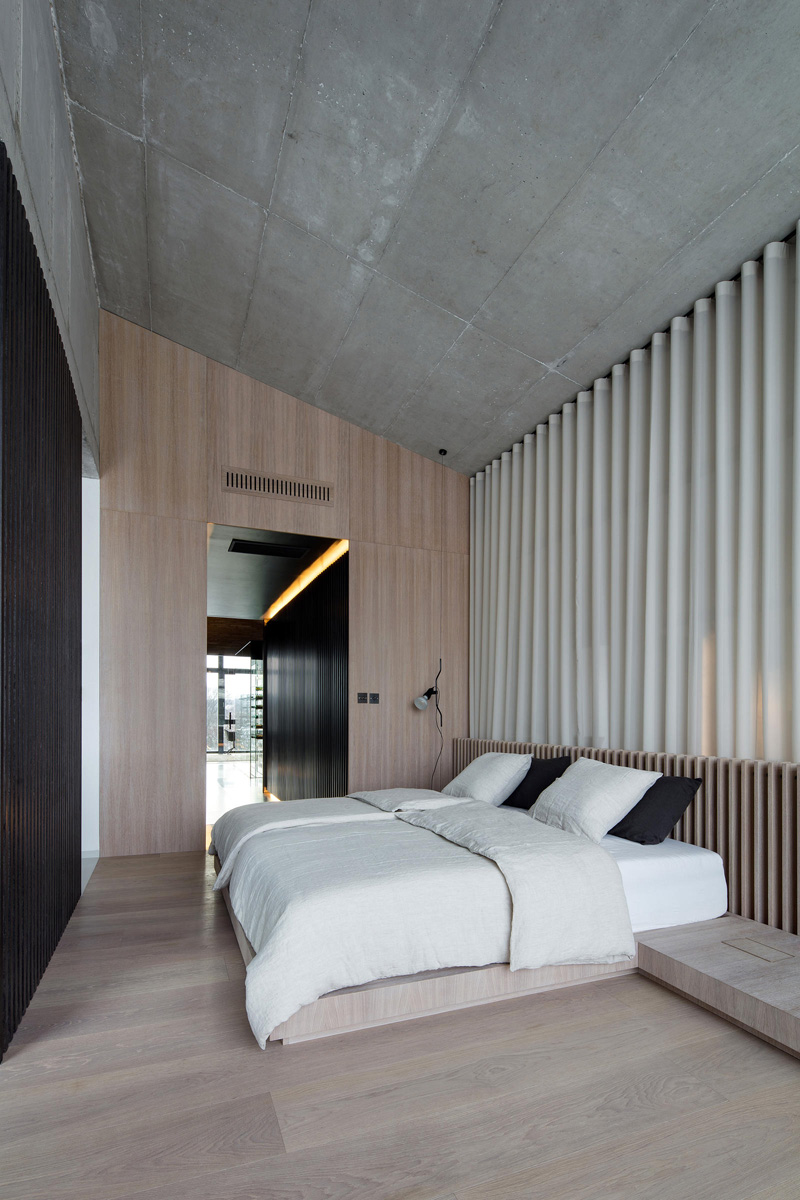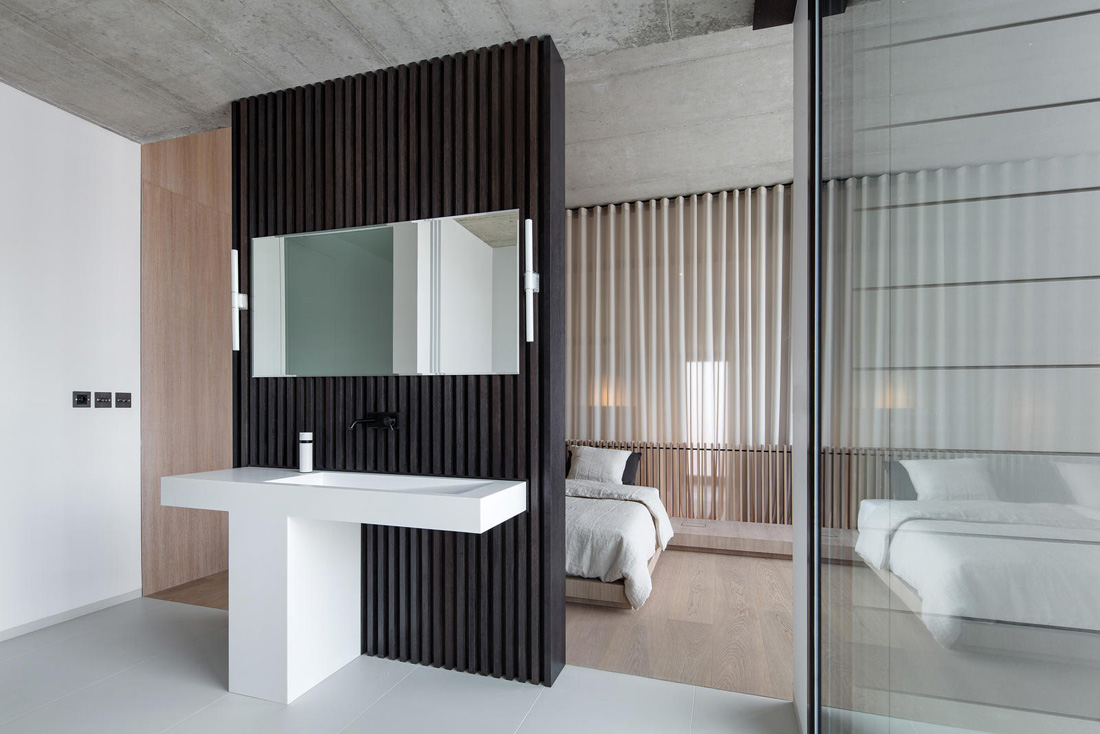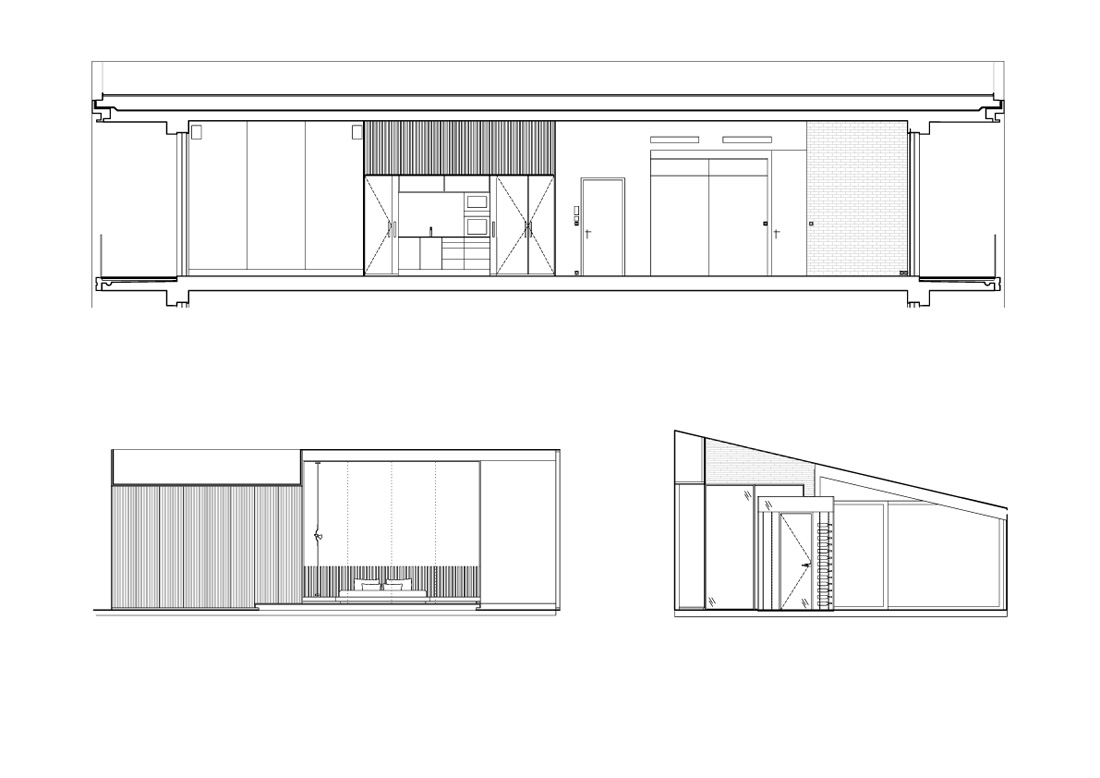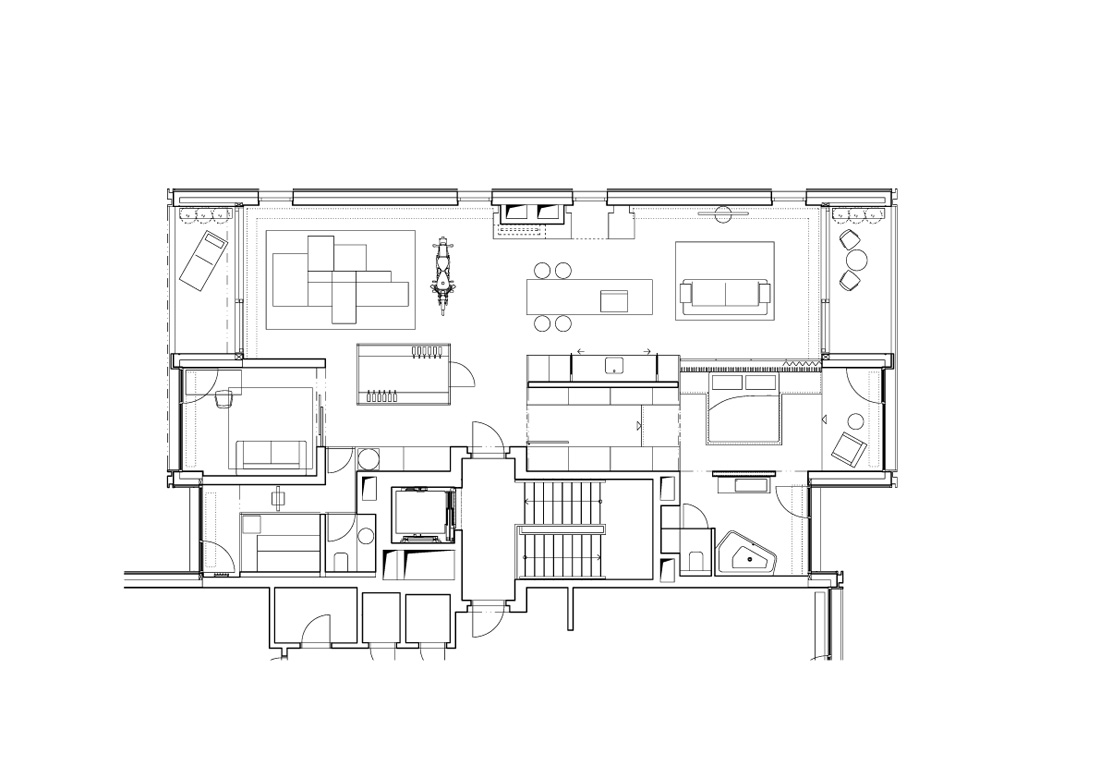 Credits
Interior
archicraft s.r.o.; Jan Tomas Cieśla, Lenka Bartonova
Client
Private
Year of completion
2019
Location
Prague, Czech Republik
Total area
180 m2
Photos
Tomas Dittrich
Project Partners
archicraft s.r.o. , Interwand s.r.o., Interwand s.r.o., FOIT kamenictvi s.r.o.
Related posts
Powered by