A minimalist apartment on the outskirt of Prague reacts to the user's active life in the wild nature and his interest in technologies. The unique design combines both. The main symbol is parametrically designed build-in furniture individualized and ergonomically shaped to the most user-friendly form. Algorithms have been developed together with the user to achieve the best possible design by using of digital fabrication. Detailed planning of each piece of wood and workflow has reduced the overall price because user easily assembled all the joinery elements by himself. Despite the low floor area, the user requested the features to match the multi-room apartment. For this reason, some elements had to be designed as much as possible universal. The universality of the elements was a key aspect for the well-being of living space. In the case of a entrance hall a part of the atypical structure is used to place as well as expose an important part of the client's life – a racing bike
What makes this project one-of-a-kind?
The interior is one of the very few examples of parametric design in the Czech Republic. This approach enabled to  individualize the space exactly according to the wishes of the user, who could literally control the input parameters of algorithms that generated the resulting design. By the chosen method it was possible to create dozens of variations without time-consuming manual redrawing of plans.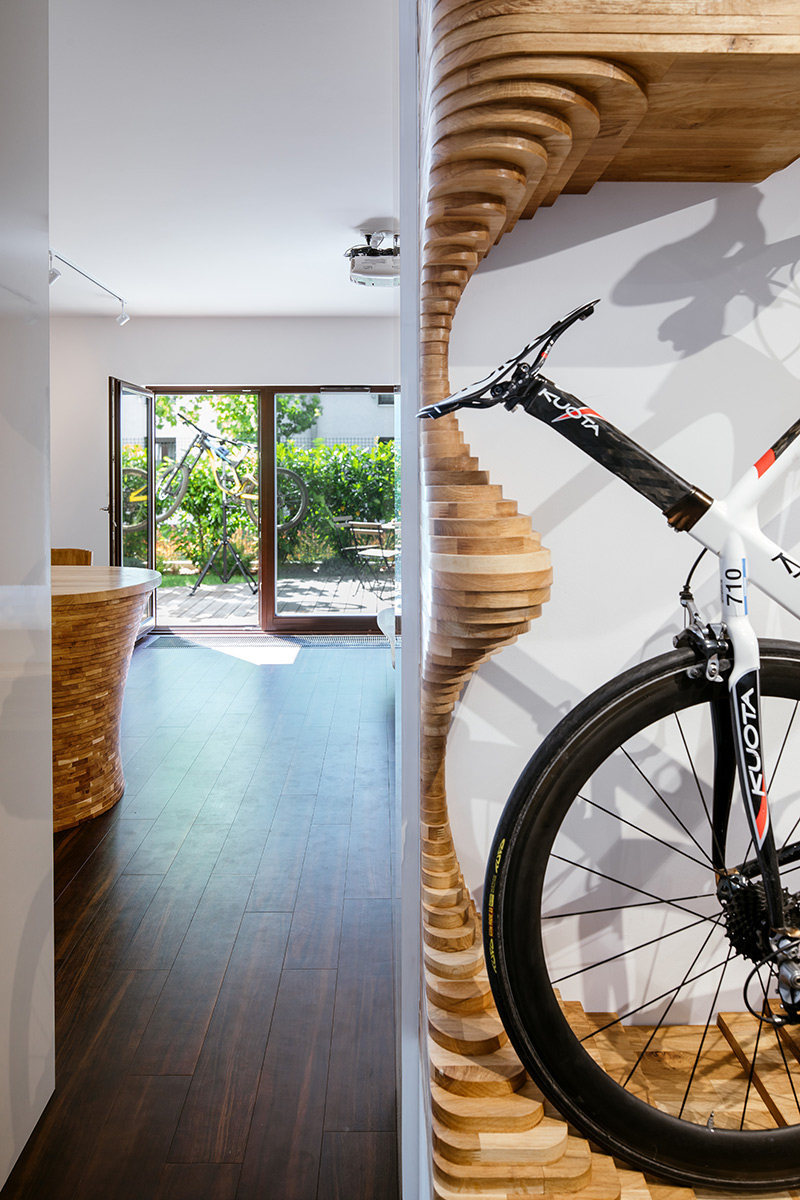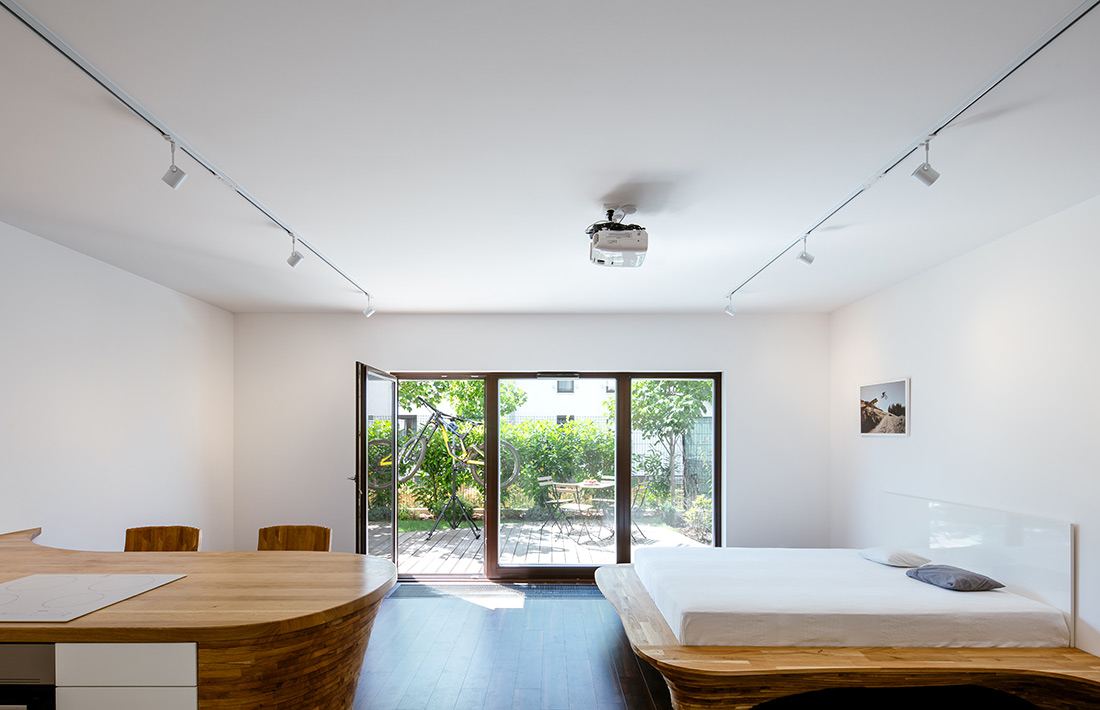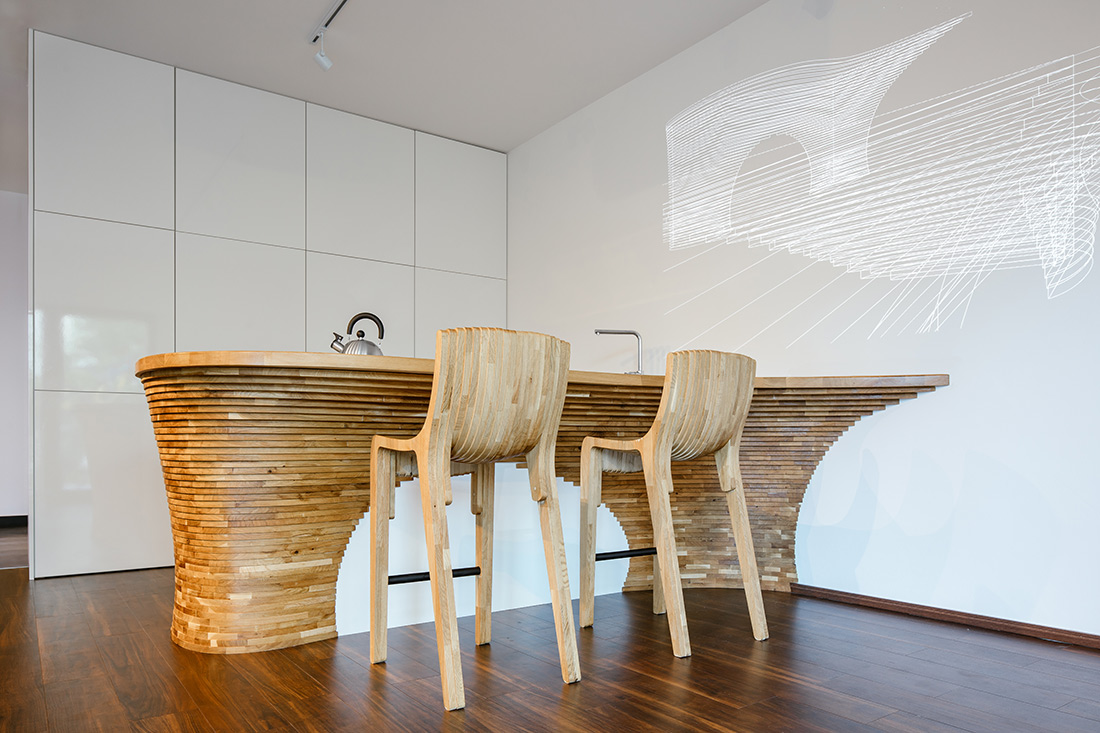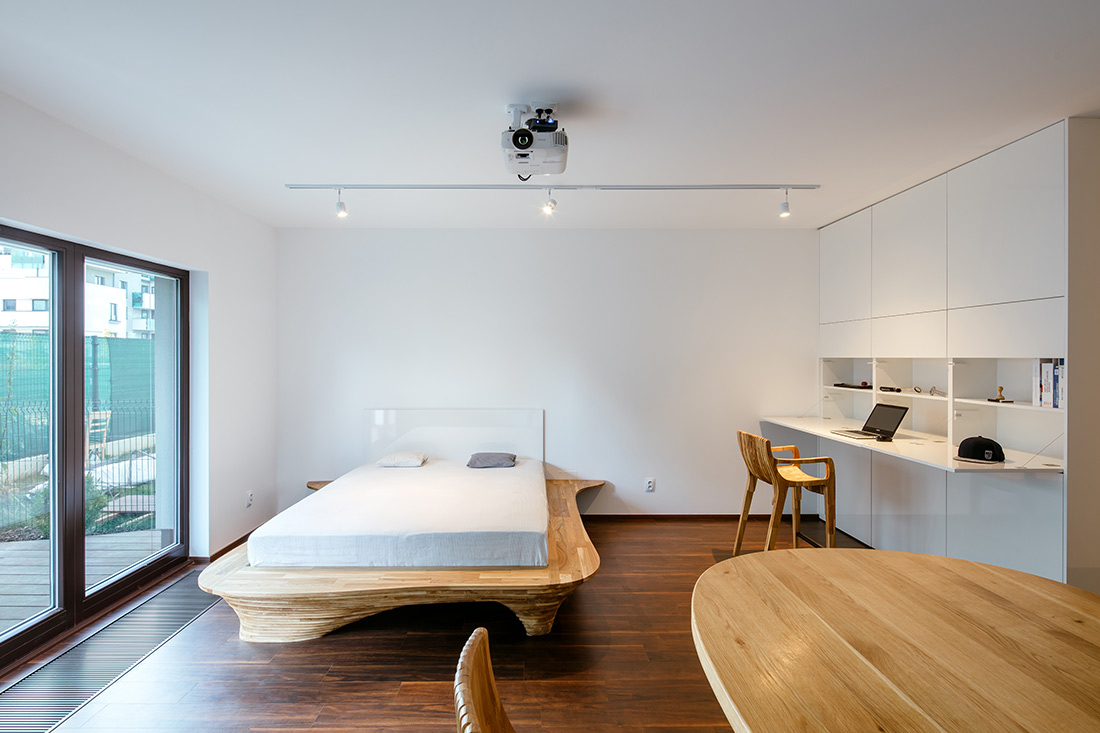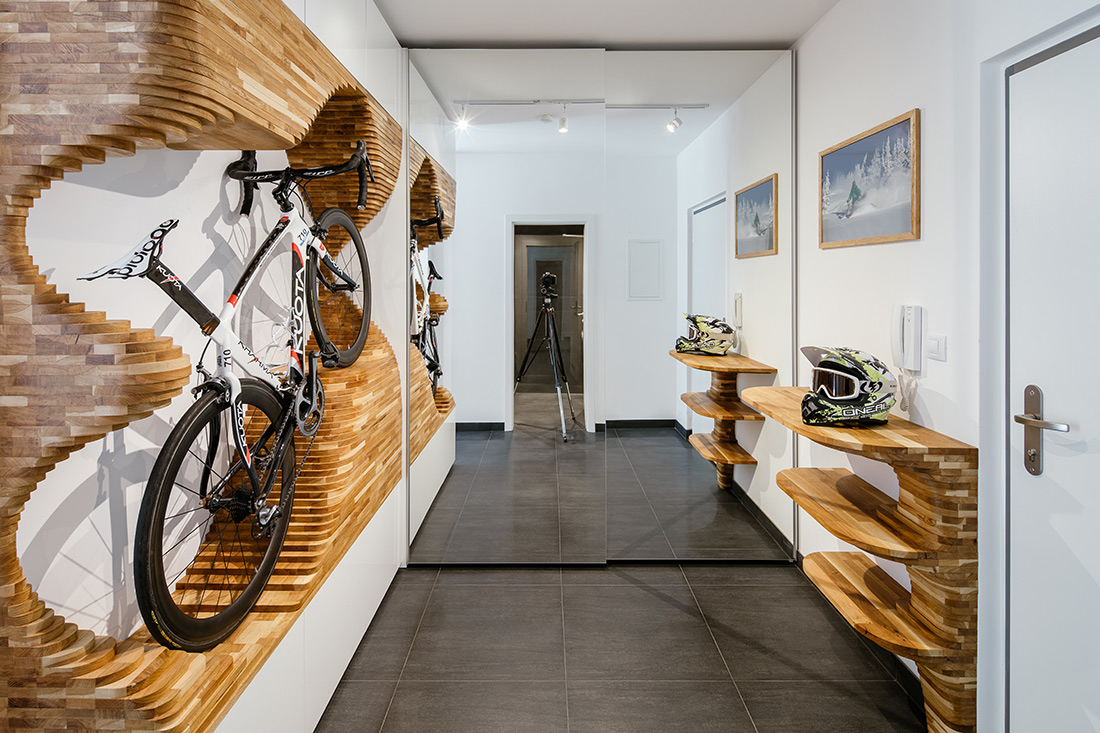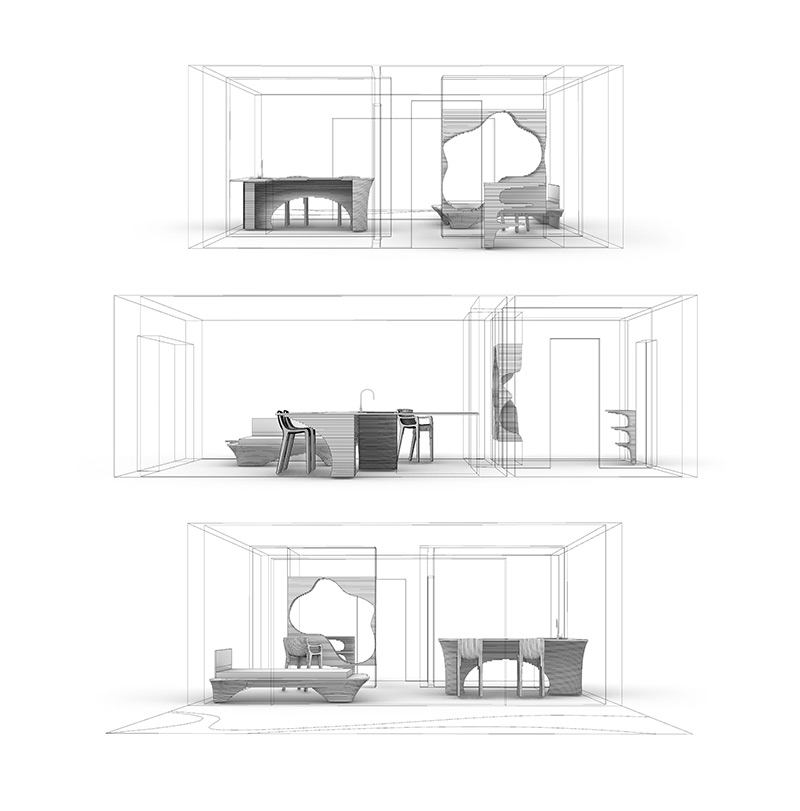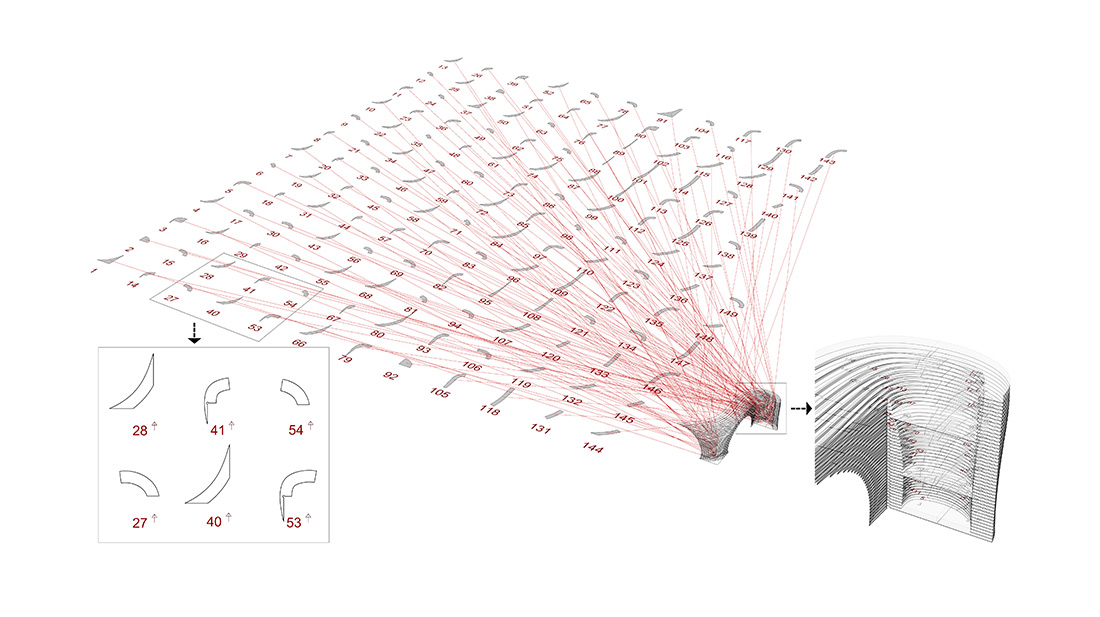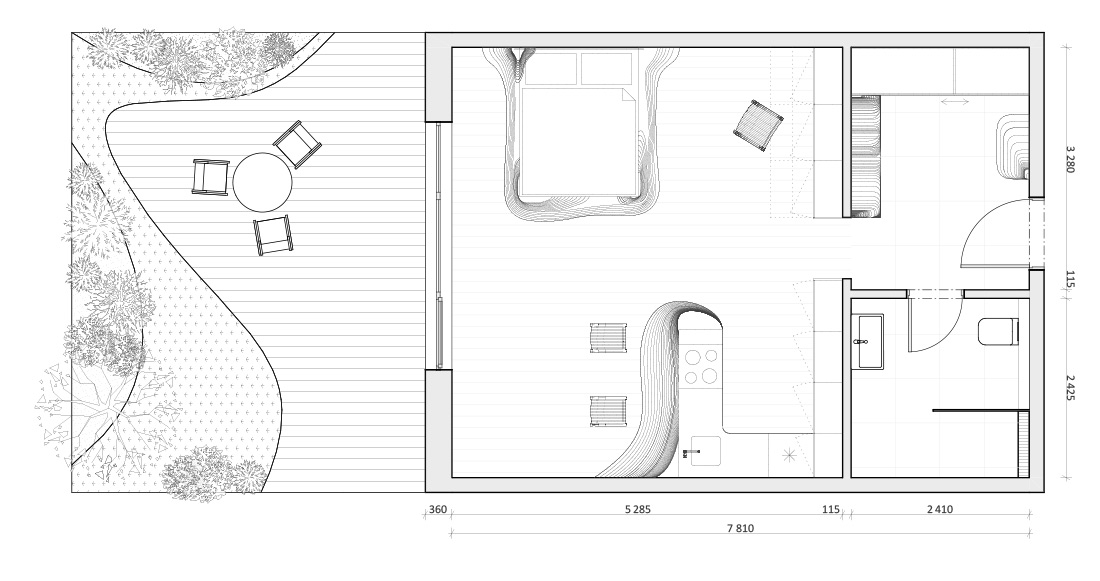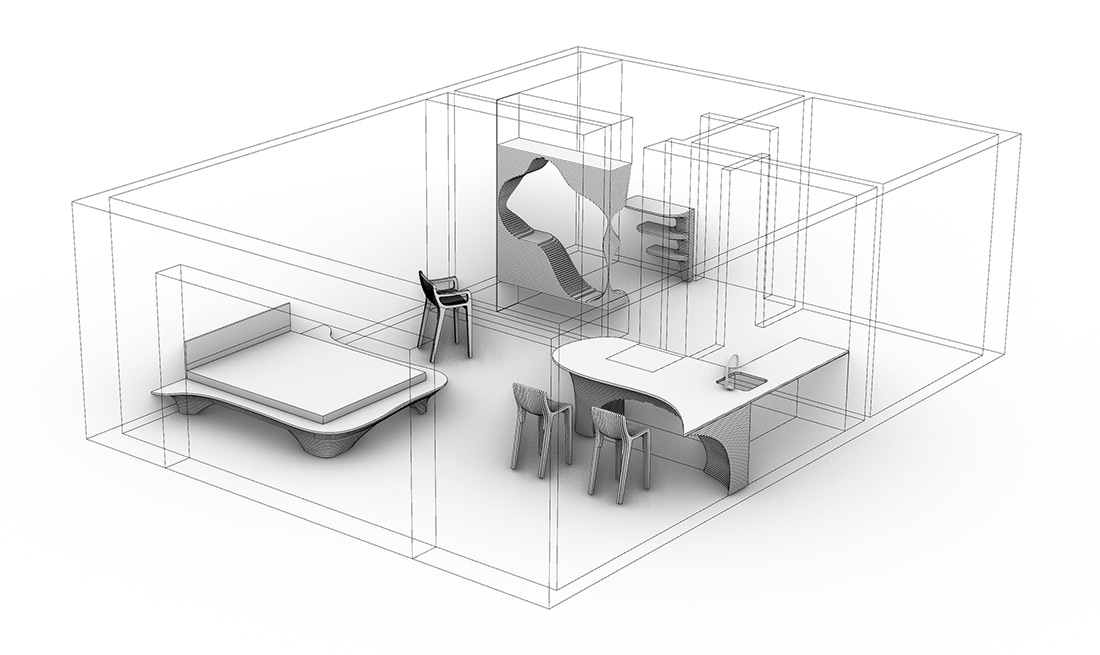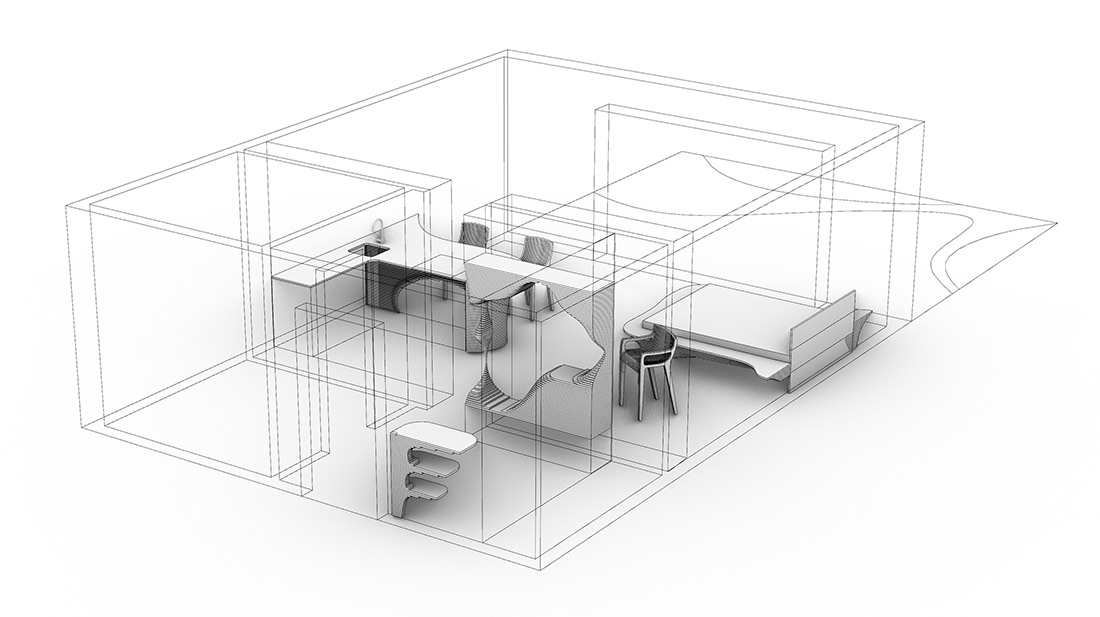 Credits
Autors
ARCHISTROJ design studio; Pavel Paseka, Jan Petrš, Martin Žatečka
Client
Private
Year of completion
2019
Location
Prague, Czech Republic
Total area
52 m2
Site area
apartment 52 m2 + terrace 25 m2
Photos
Václav Novák
Project Partners
Related posts
Powered by