PIRO is a lightweight, thin-shelled, ankle-foot orthosis manufactured using 3D printing. Ankle foot orthoses are used in children affected by cerebral palsy, and similar conditions, who suffer from lowered mobility and control. PIRO is designed to stabilize biomechanical movement and help children live the active lifestyle. Tested for millions of cycles, the construction of its single shell with variable thickness proves impeccable strength yet flexibility and comfort.
Designed as a breathable structure, the perforated thin wall reduces the weight up to 70% compared to the conventional product. The use of pastel colours and simple patterns help to suppress the stigma of a medical device. The orthosis itself, in 5 varietal types, is generated within seconds by an algorithm, based on a 3D scan of the children's foot and various clinical data. Finally, manufacturing by 3D printing uses technology from reusable material to reduce waste.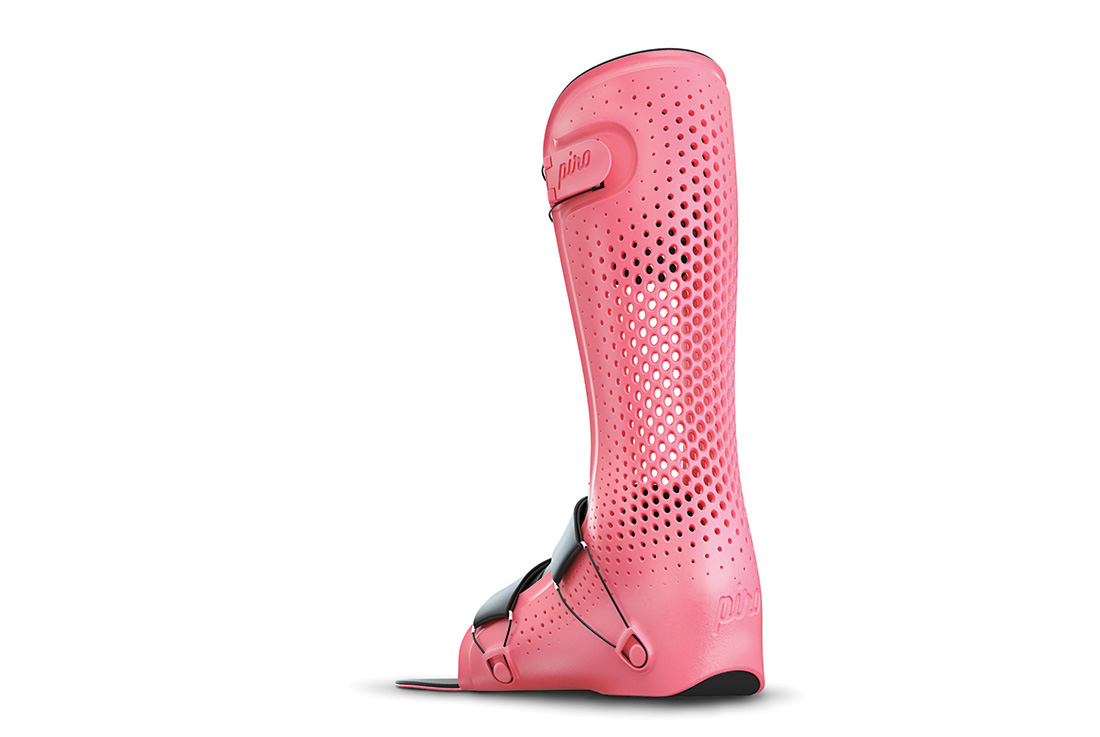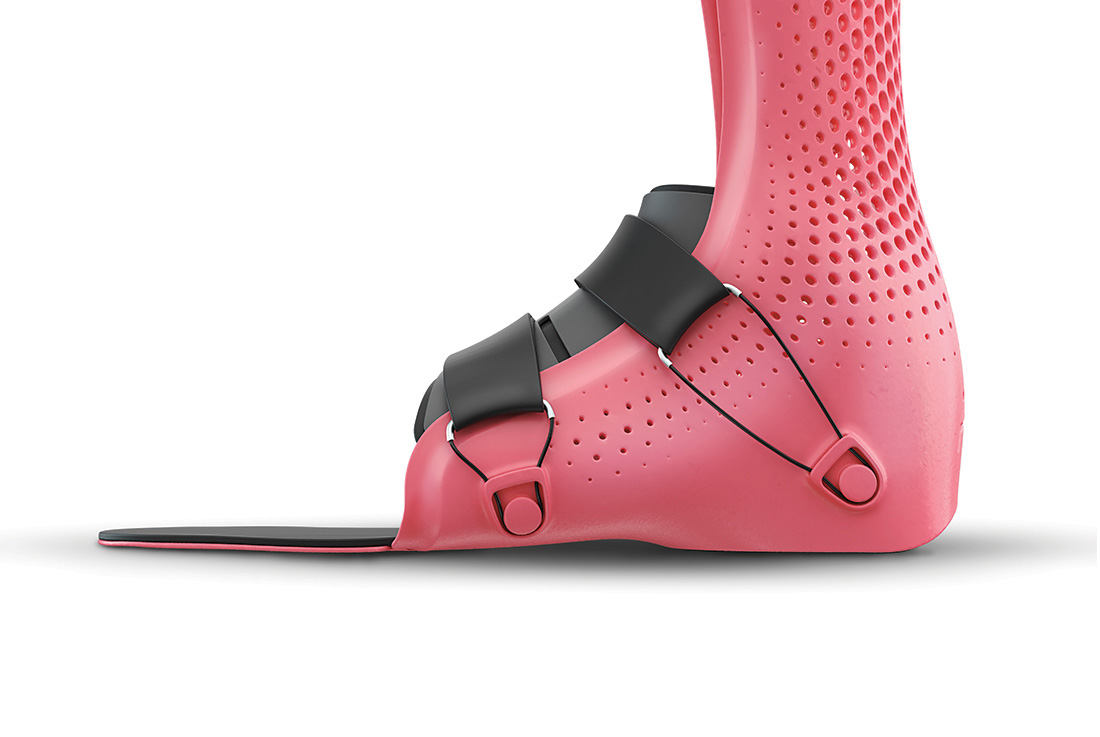 Credits
Design
Invent Medical Group, s.r.o.; Tomas BOUMA, Czech Republic
Manufacturer
Invent Medical Group, s.r.o., Czech Republic
Year of production
2019
Photos
Invent Medical Group, s.r.o.
Related posts
Powered by