The property is located in a high-quality residential villa zone of Podolí, on a large plot with a significant difference in height. The villa responds to the steep slope of the plot going northeast.
The building is a two-storey, partly with basement, in the shape of the letter "L", which opens to the west in the garden and to the attractive view of the Vltava River. From the south, where there is the main entrance, you can see only the upper floor and the house looks like ground floor building.
The individual arms are: a residential part in the northwest wing and a bedroom part in the southwest wing. Between the wings is a deep terrace covered by a roof. In the interior of the terrace, in the middle of the layout, there is a lift, which by its vertical movement connects all three levels.
The building is formally closed on the outside and on the other hand it opens by taking away the mass towards the garden. The concept of the outer surface of the skin and the inner family, intimate, soft semi atrium is also expressed by the material – mosaic created by the brick facing outside, the layering of the wooden materials of the sliding blinds and the wall, terrace and ceiling facing towards the garden.
QUESTION
Of course. It's still skin.
What's down below?
Bone spores.
And is it love yet?
I mean: deeper.
Jiří Staněk – Oort Cloud, 1995
Text provided by the architects.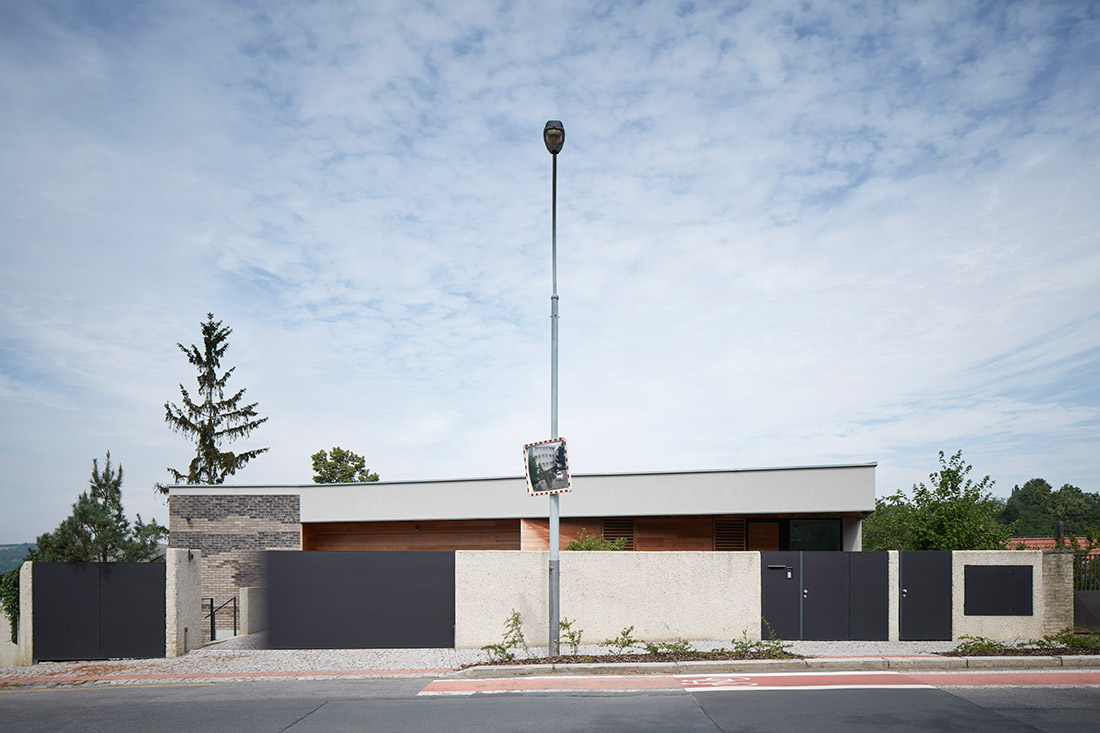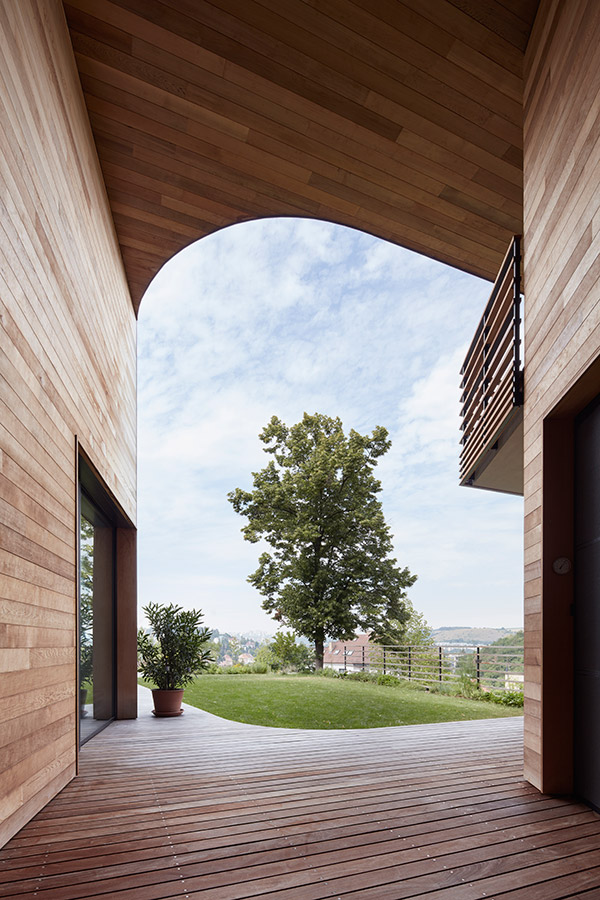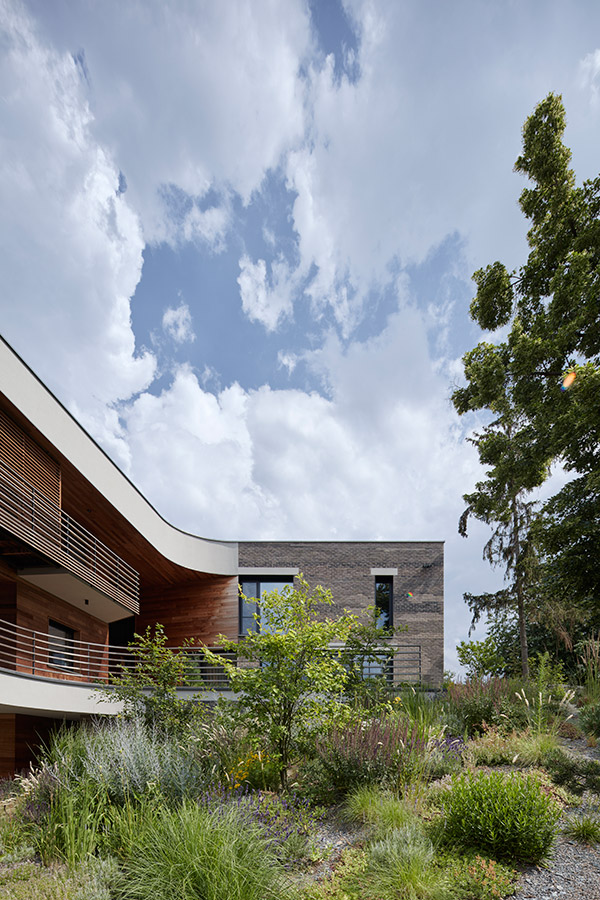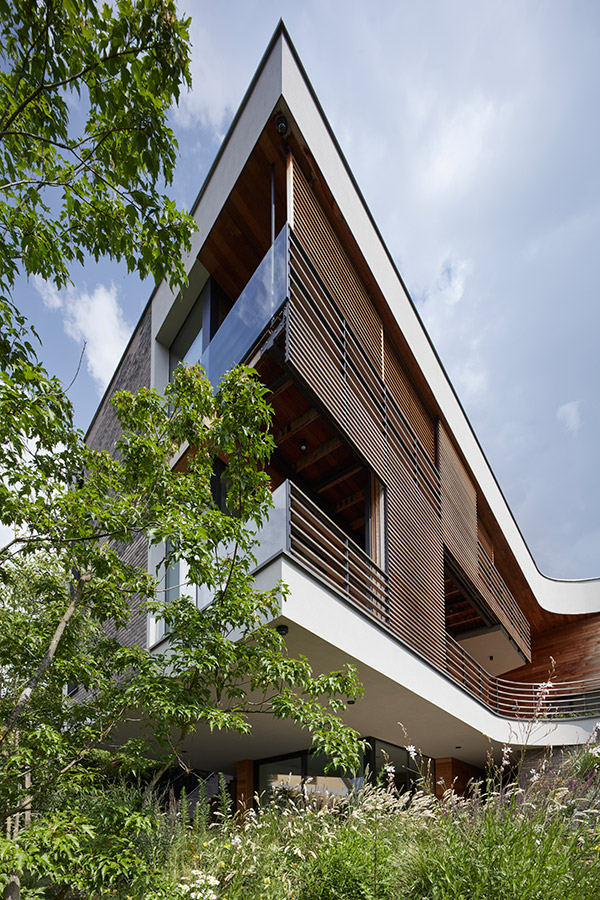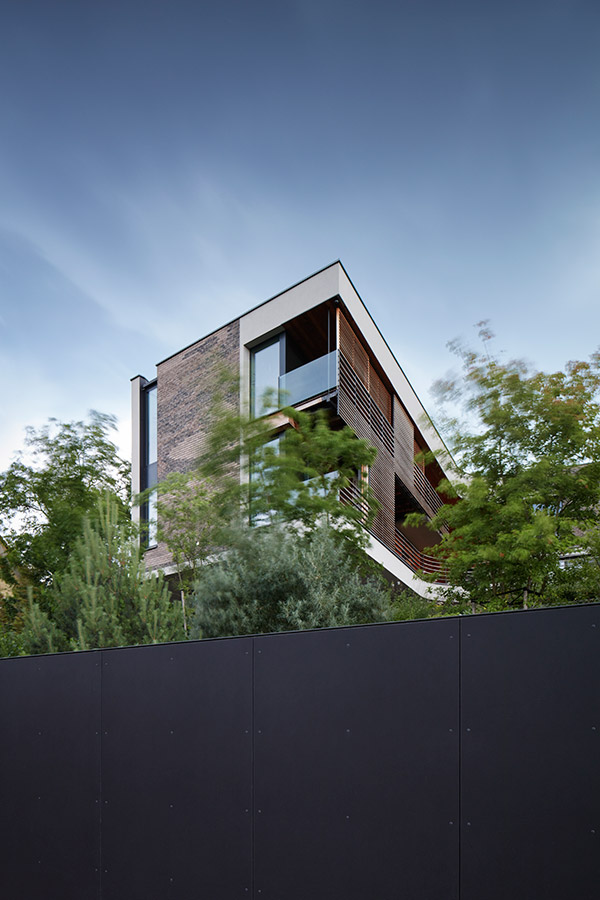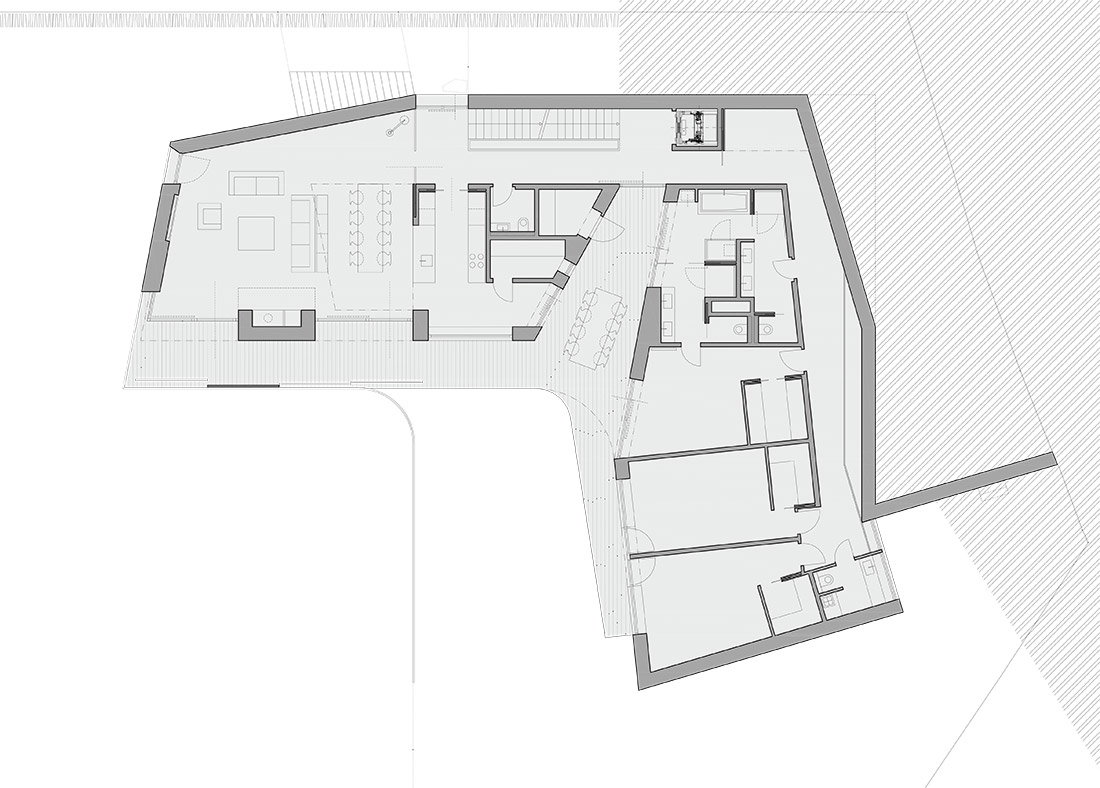 Credits
Architecture
Atelier 6
Year of completion
2016
Location
Prague, Czech Republic
Area
Total area: 739 m2
Site area: 2.293 m2
Photos
Jakub Skokan & Martin Tůma; BoysPlayNice
Project Partners
OK Atelier s.r.o., MALANG s.r.o.
Related posts
Powered by