The arranged apartment has a usable area of 80 square meters, which includes 4 rooms, an enclosed kitchen and two bathrooms, which are completed with three terraces with a total area of 20 square meters. The beneficiary wanted a modern and elegant arrangement, with special finishes and a masculine atmosphere. The layout is in a modern style, with a successful combination of elegant elements (fine velvet textures) and industrial (metal structures and concrete paint). The biggest challenge of the project was to furnish the access hall, a small and narrow space that at first glance seemed to be unable to accommodate too much storage space. Another aspect that we had to take into account was the already existing arrangement of the kitchen and the master bedroom, from which we tried (successfully we say) to obtain the best result without major interventions. From a technical point of view, the ceiling cladding was a real test, being difficult to mount in the context of the gypsum casing, on fixed dimensions, but also with a guarantee of resistance over time.
What makes this project one-of-a-kind?
The most spectacular room of the arrangement in our opinion, the living room, stands out due to the ceiling and wall cladding, highlighted by the beautifully lit mirrors, against the background of the concrete-type paint. We consider that the final result of this project is so beautiful due to the exceptional realization of the custom furniture and the very good quality of the used finishes, mainly of the melamine fibreboard from Cleaf which in the end have contributed significantly to the final image of our design.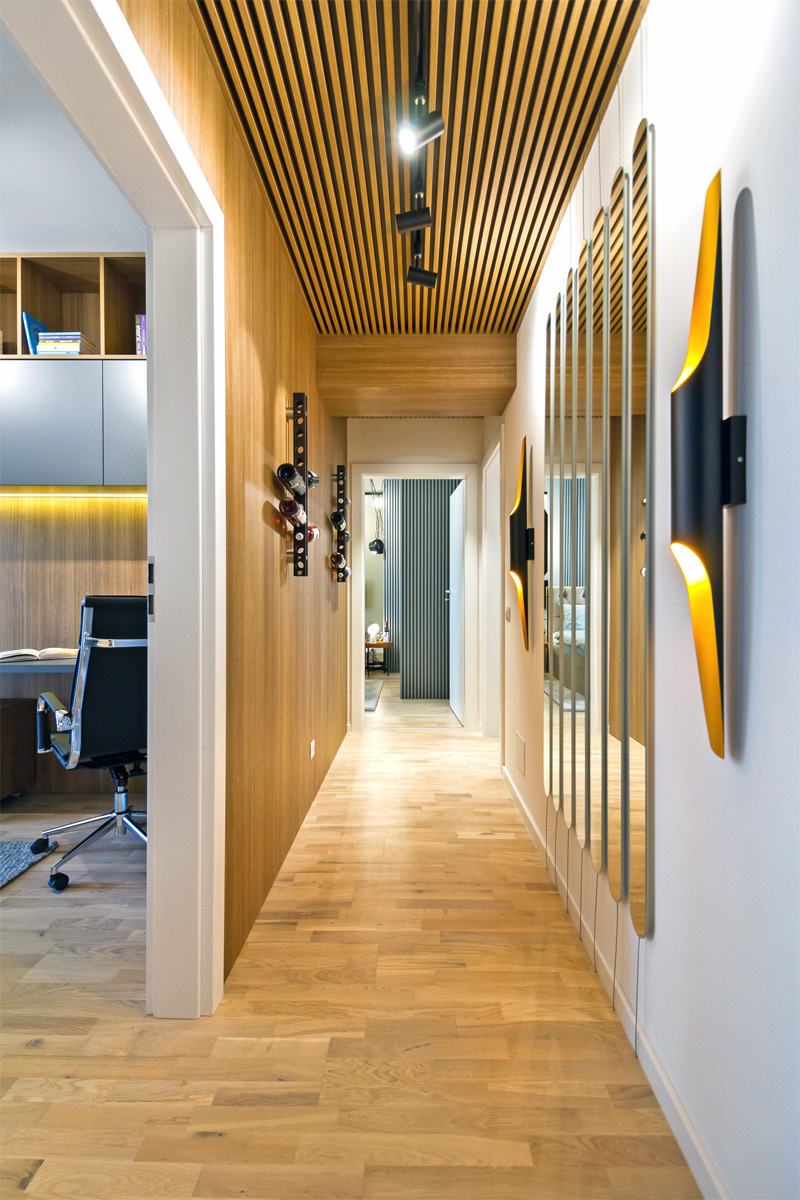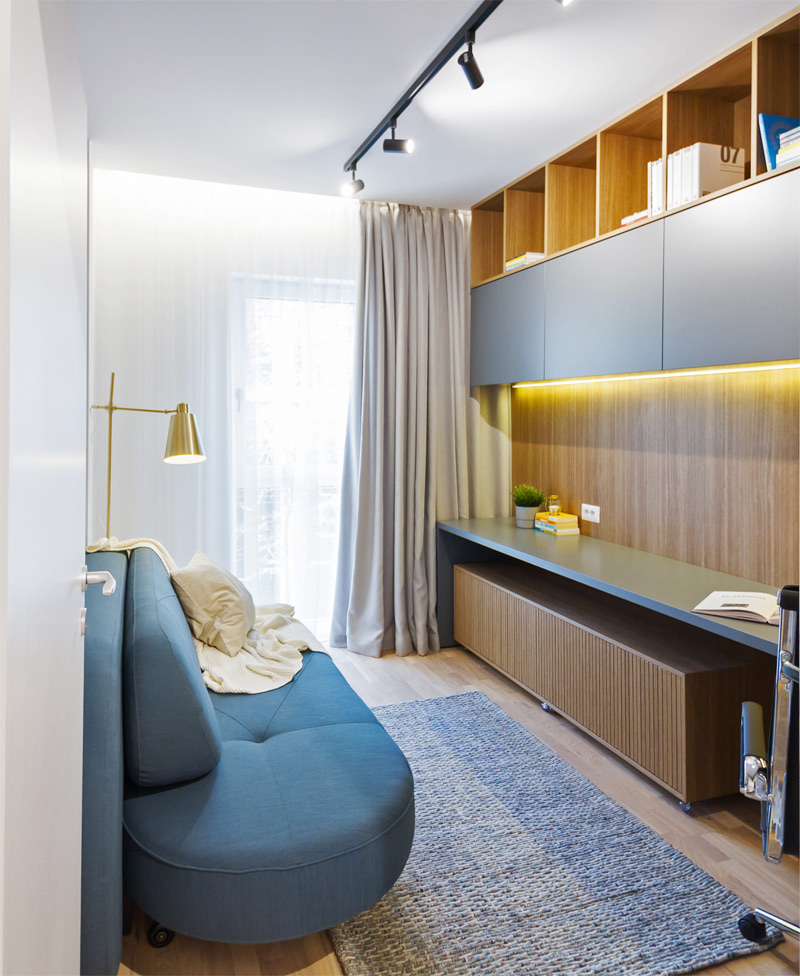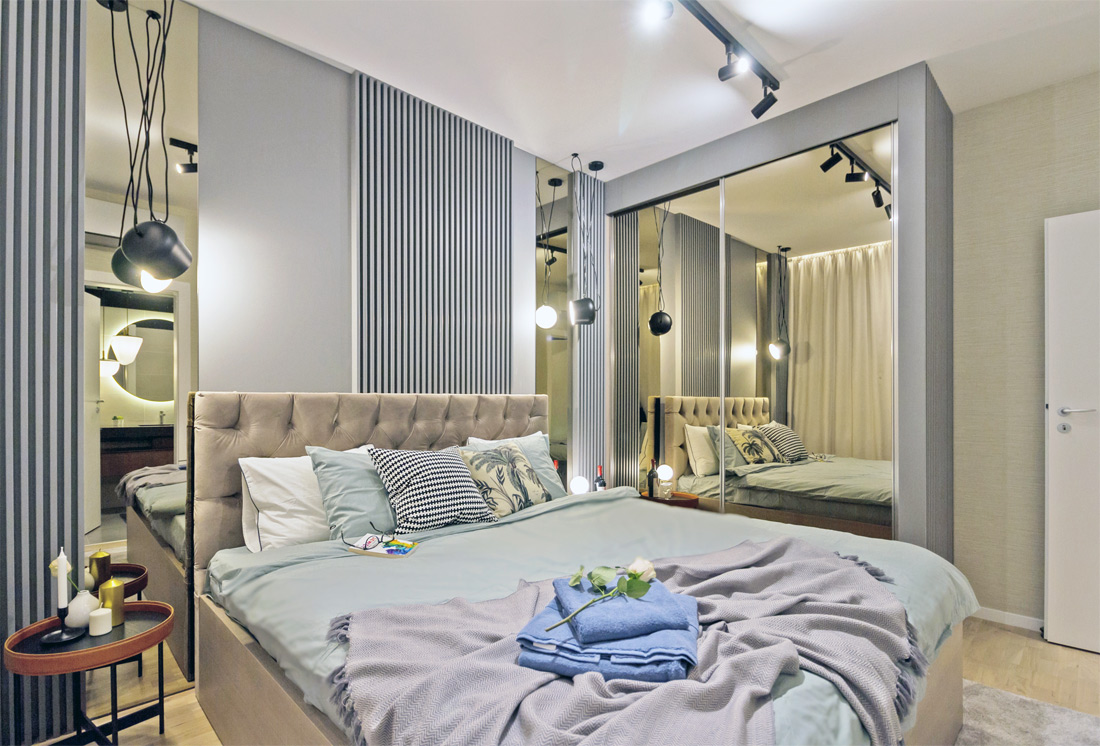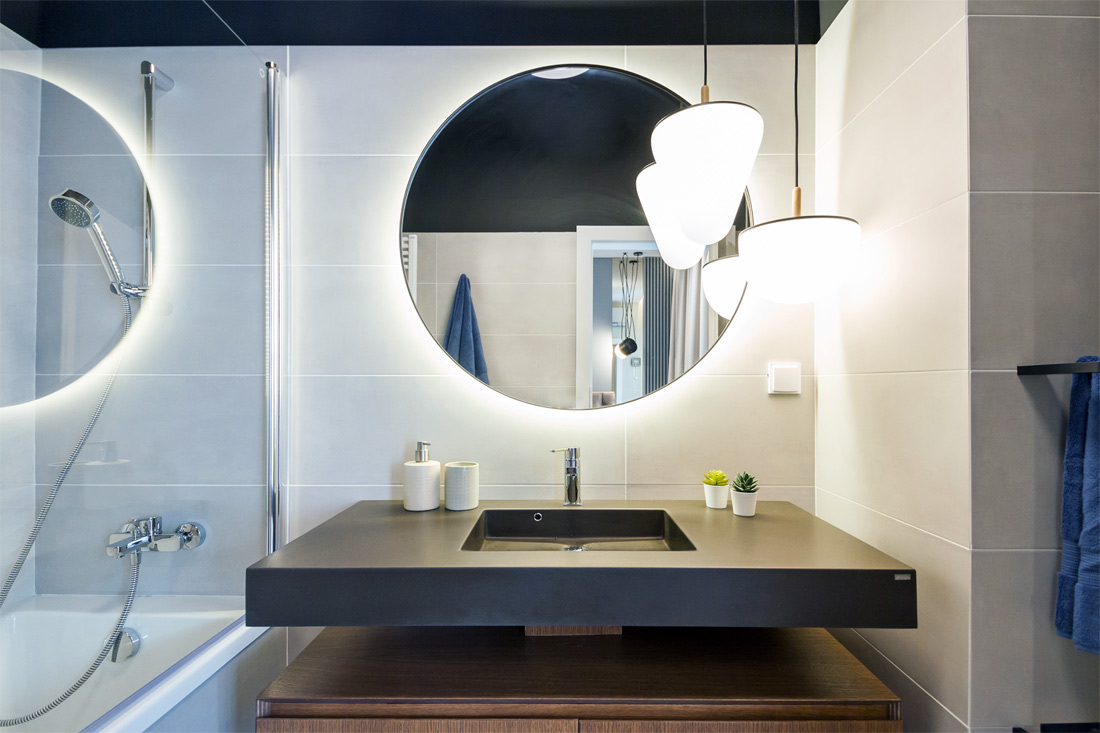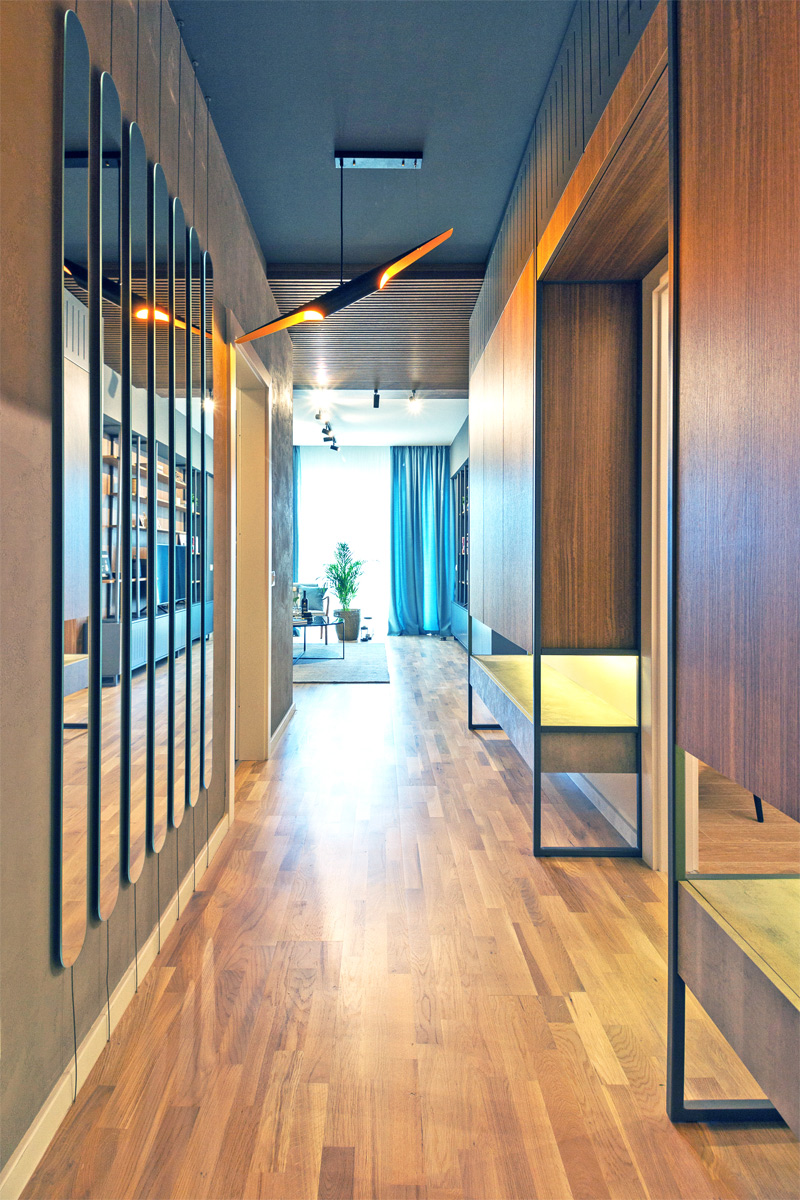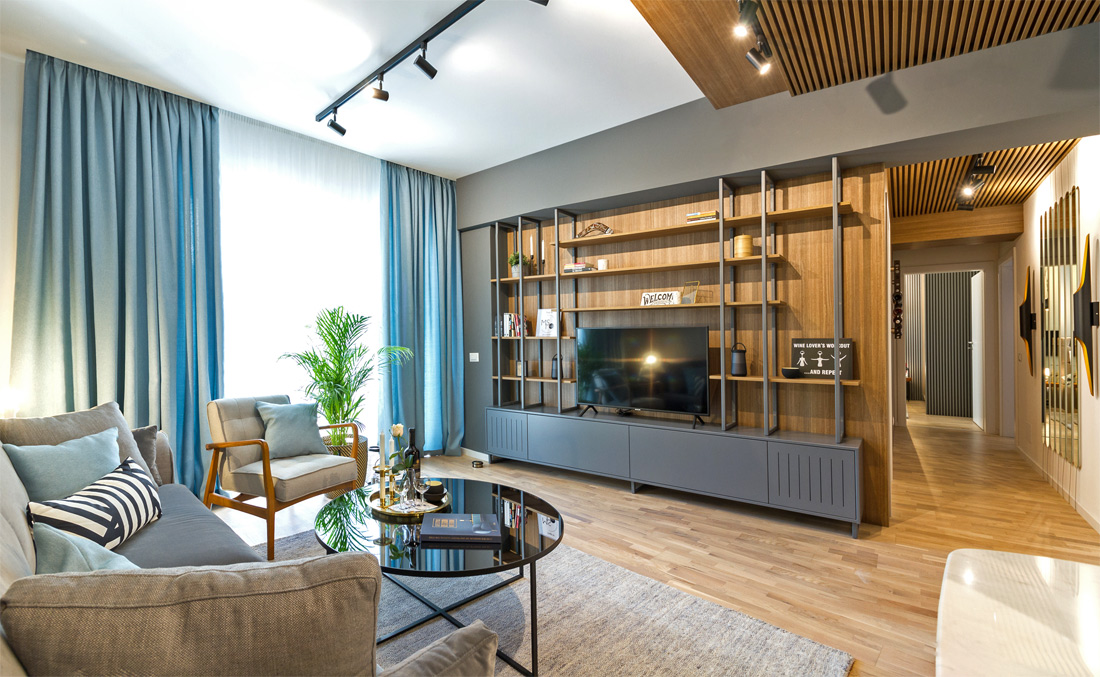 Credits
Autors
Miso Architects; Sorana Leru, Mihaela Tampiza, Oana Toia
Year of completion
2019
Location
Bucharest, Romania
Total area
80 m2 + 20 m2 (the 3 terraces)
Photos
Alexandru Dragoi
Project Partners
Harmob, Sensio, Ioooi, Luminna, Moor, Elegance Decor, San Marco, Piatra Online, Delta Studio, Indigo, Emerald 2000, Carpet & More, The Home, Mitclima, Greenmood
Related posts
Powered by