Constantin Brâncuși Boulevard is one of the major arteries of Cluj, in the process of restructuring, transitioning from a small plot formula and predominantly individual housing, to closed fronts, with high height and mixed functions. The land is positioned exactly on the edge of Cipariu Square, at the beginning of the Boulevard, thus creating the connection between the two contexts: a consistent and very cohesive in public perception and a future, very young, at the beginning of its development boulevard with closed fronts, radically different from the current situation. The orientation of the building in two different directions – the square area, with tall buildings and the back area, with low regime, led to a two-volume configuration – a body of offices where we wanted a significant height, generating a new front and a body of apartments that will sit on the steep slope of the land, encompassing in various typologies the 5 apartments. The entire volume is contained in shades of white and light gray, in slight contrasts with the glass that folds back in various shades of color depending on the time of day, with the intent of keeping this feeling of minimal and sculptural intervention.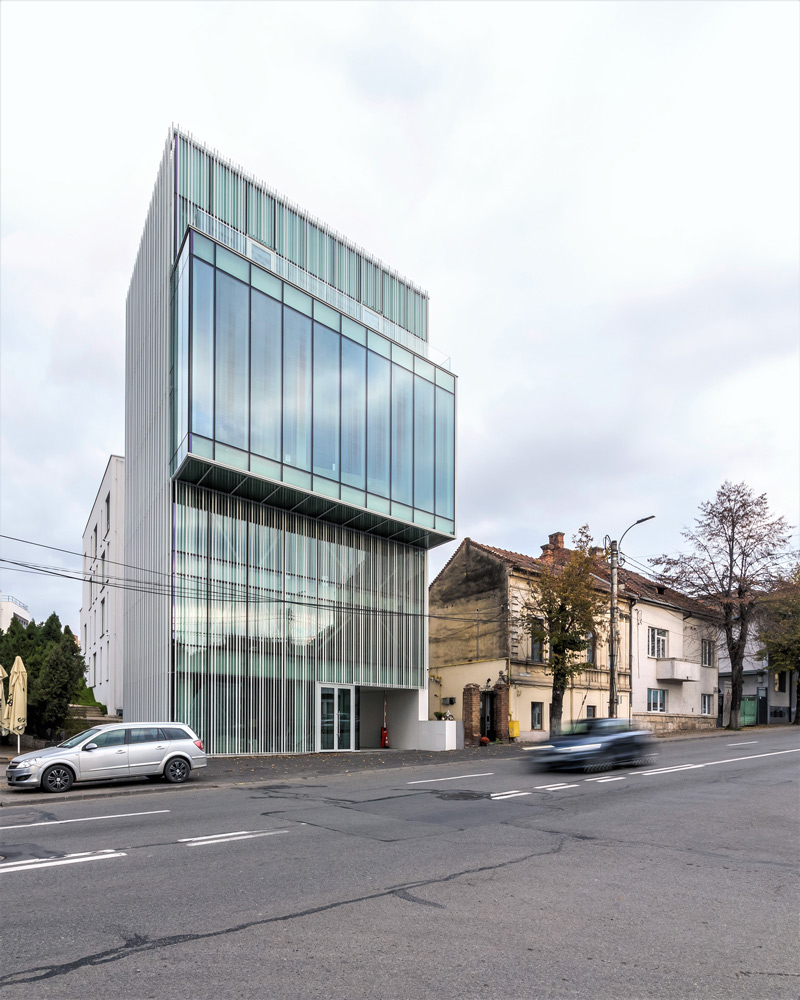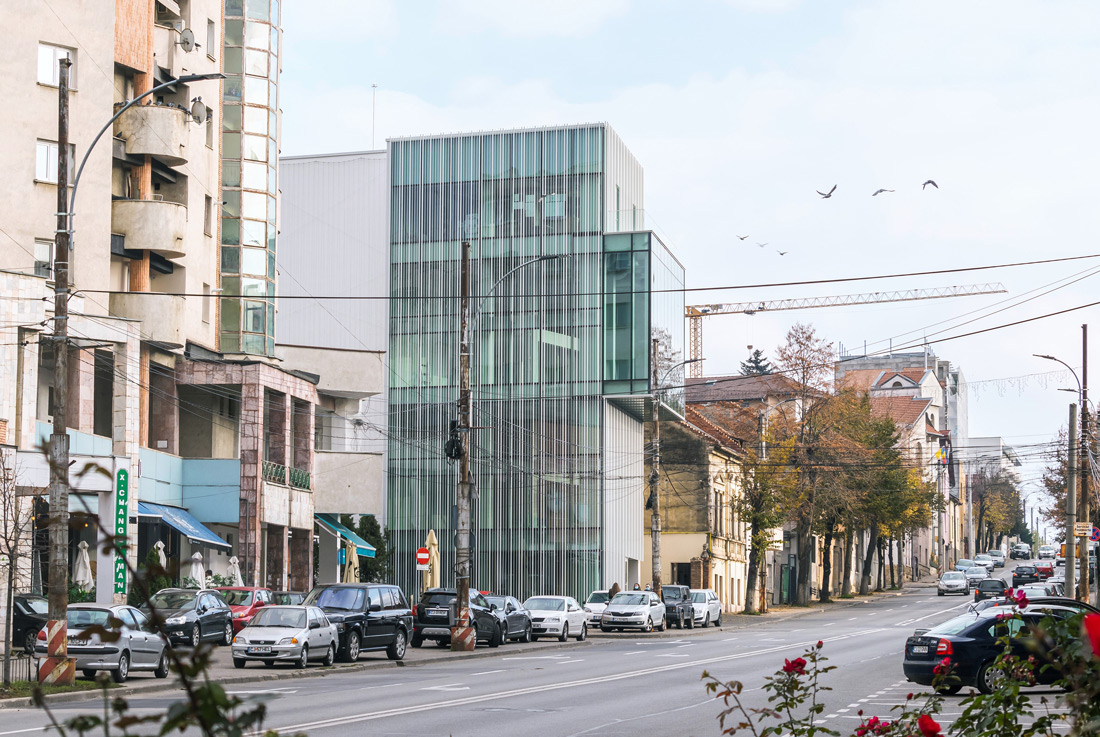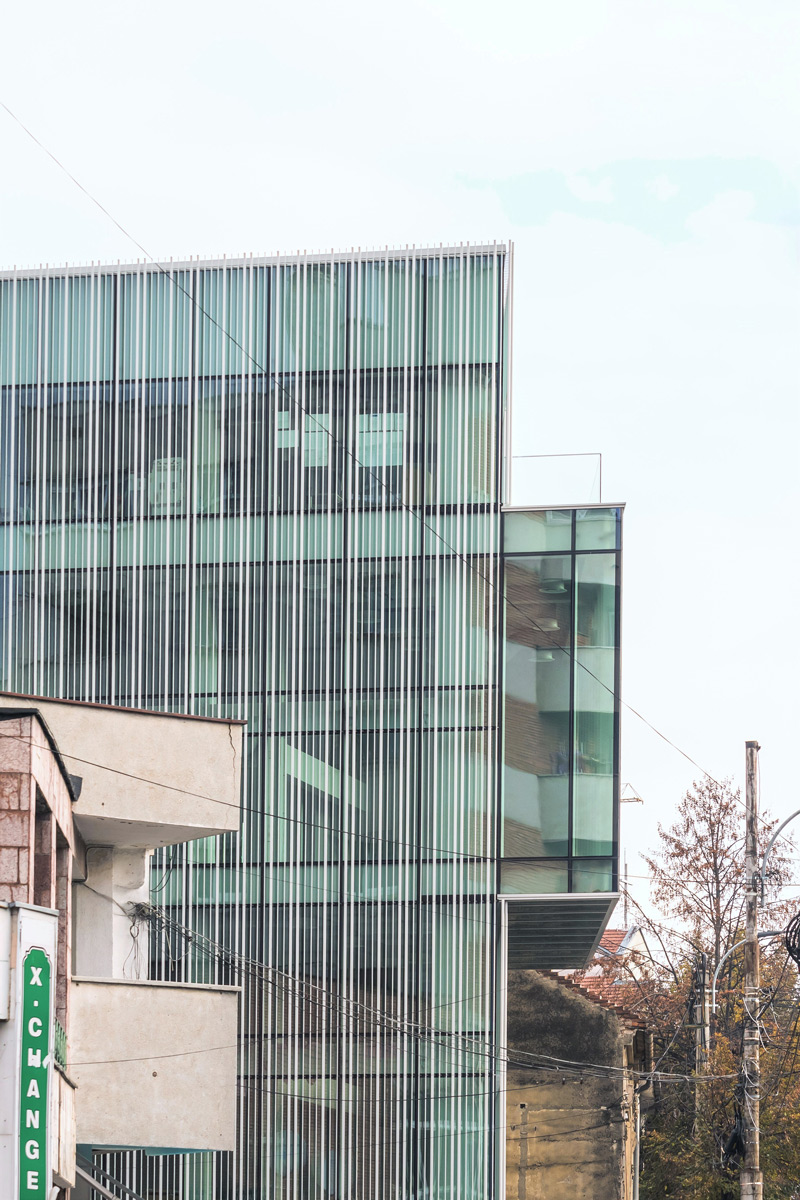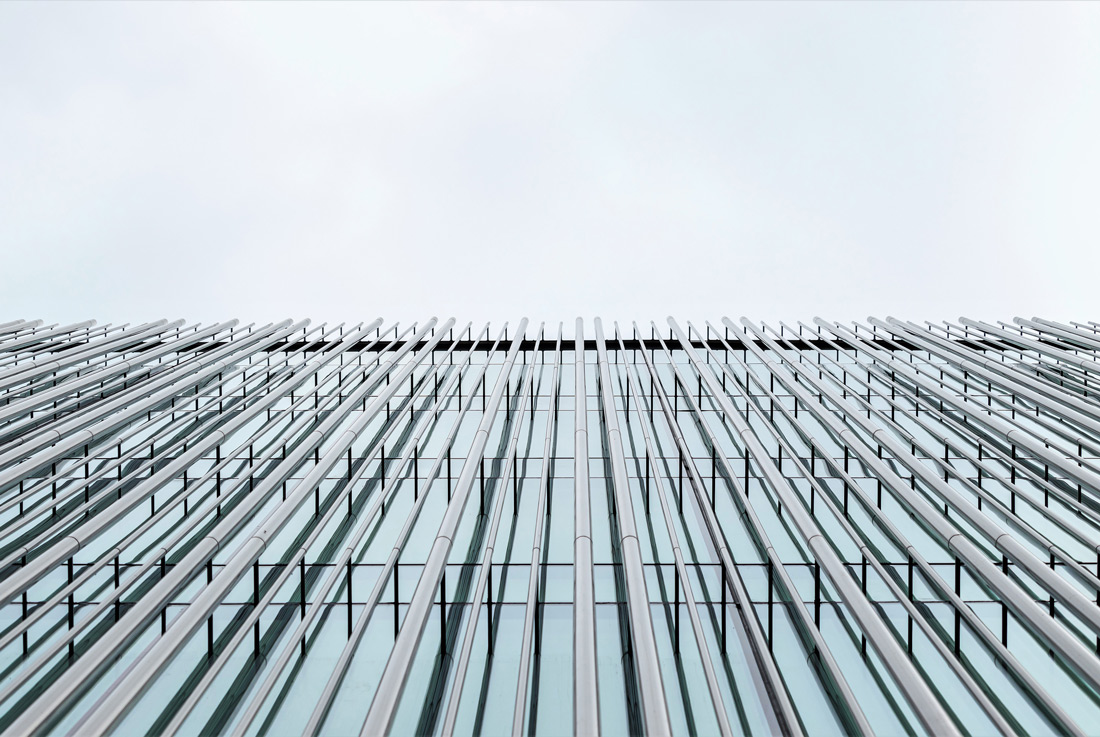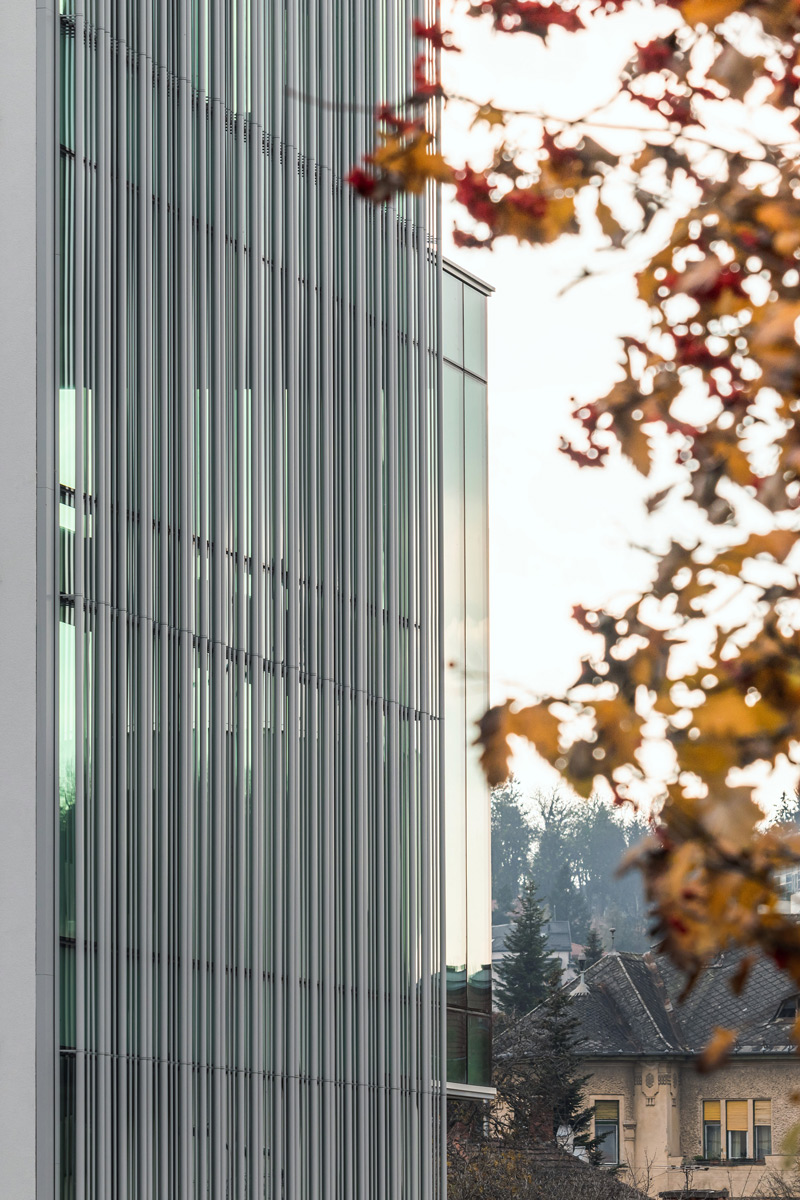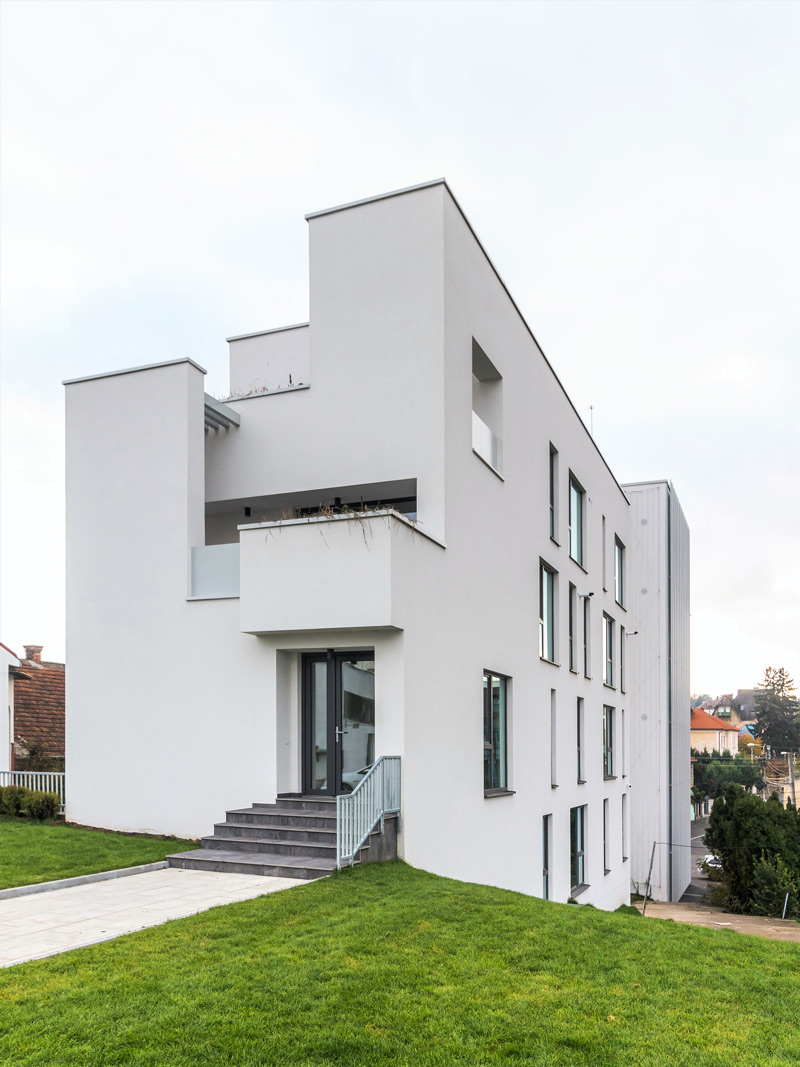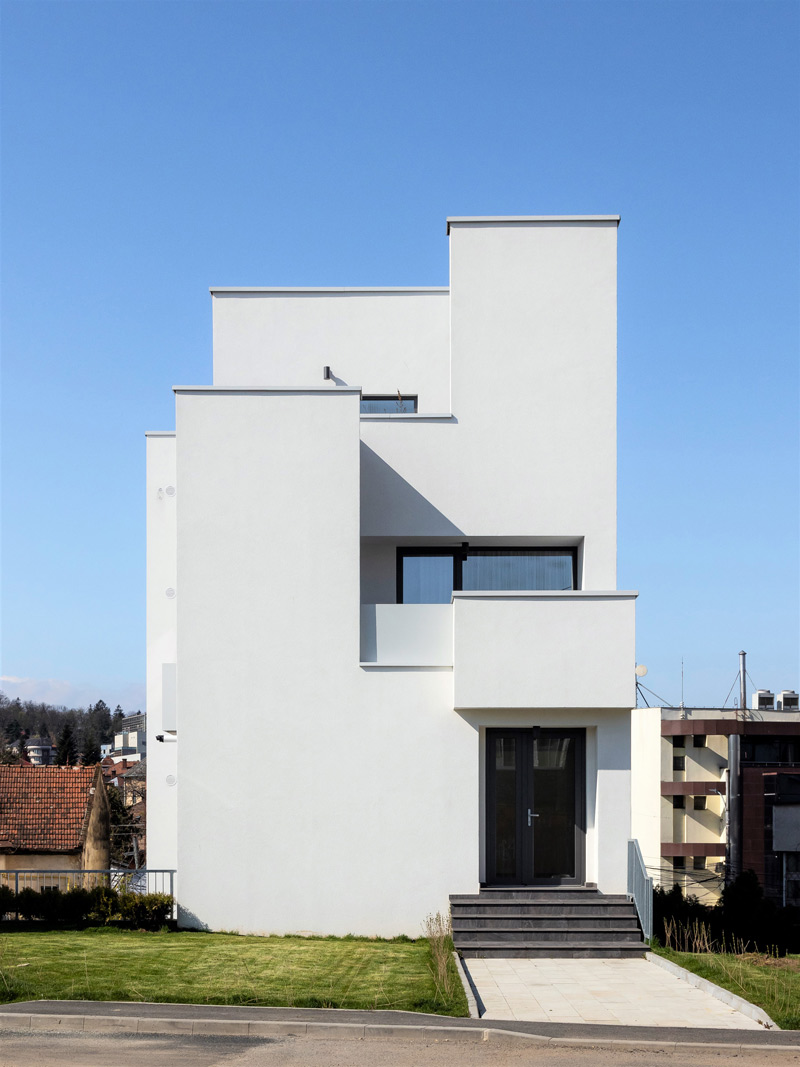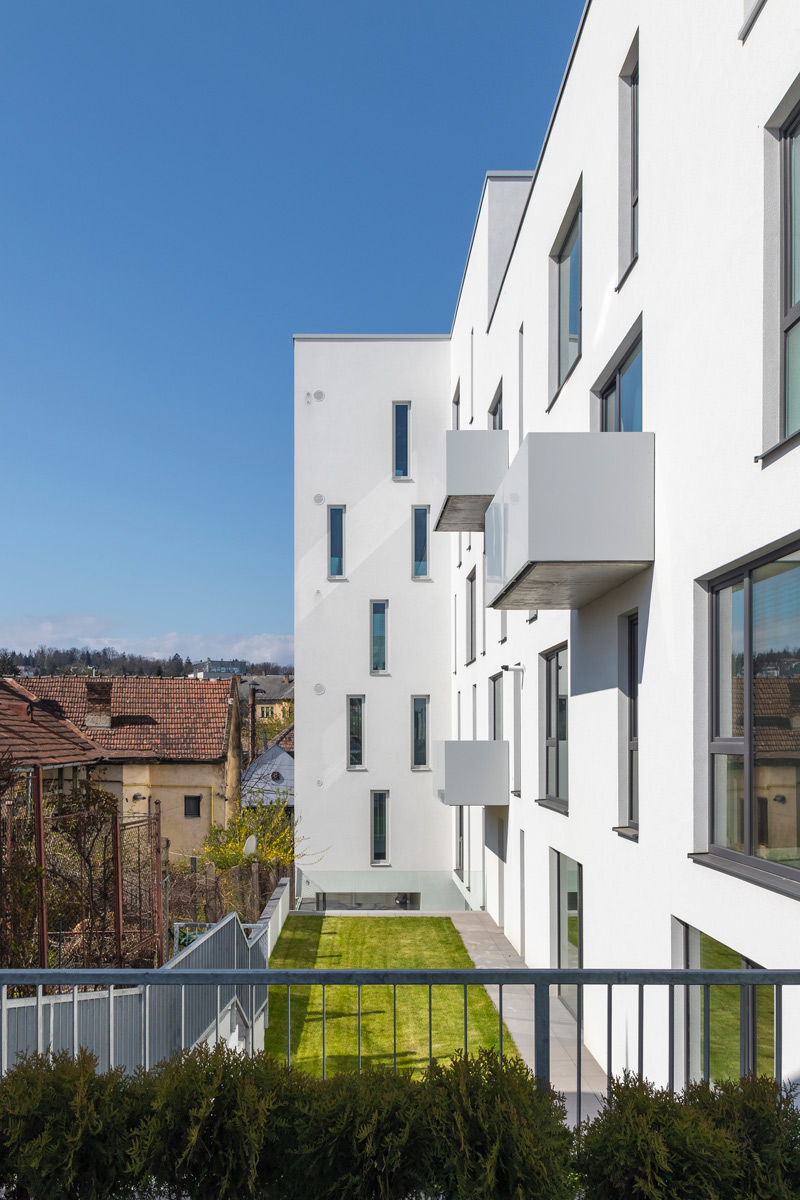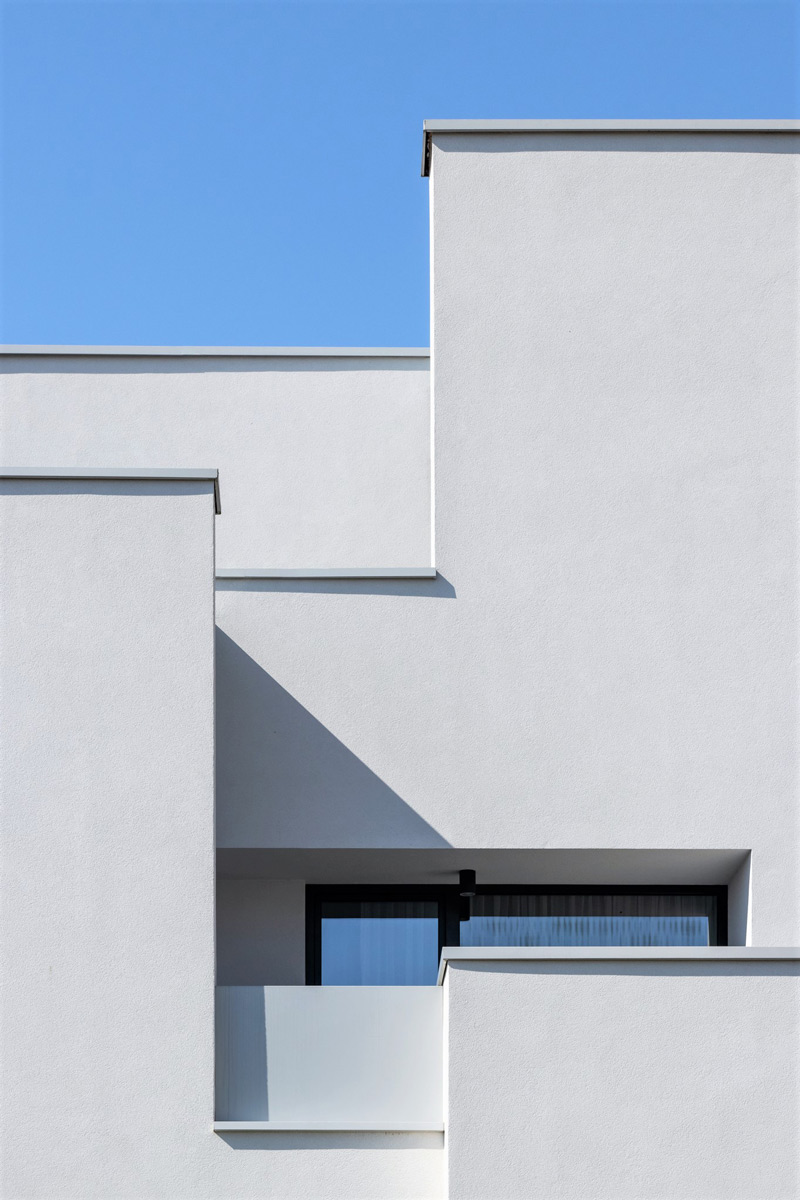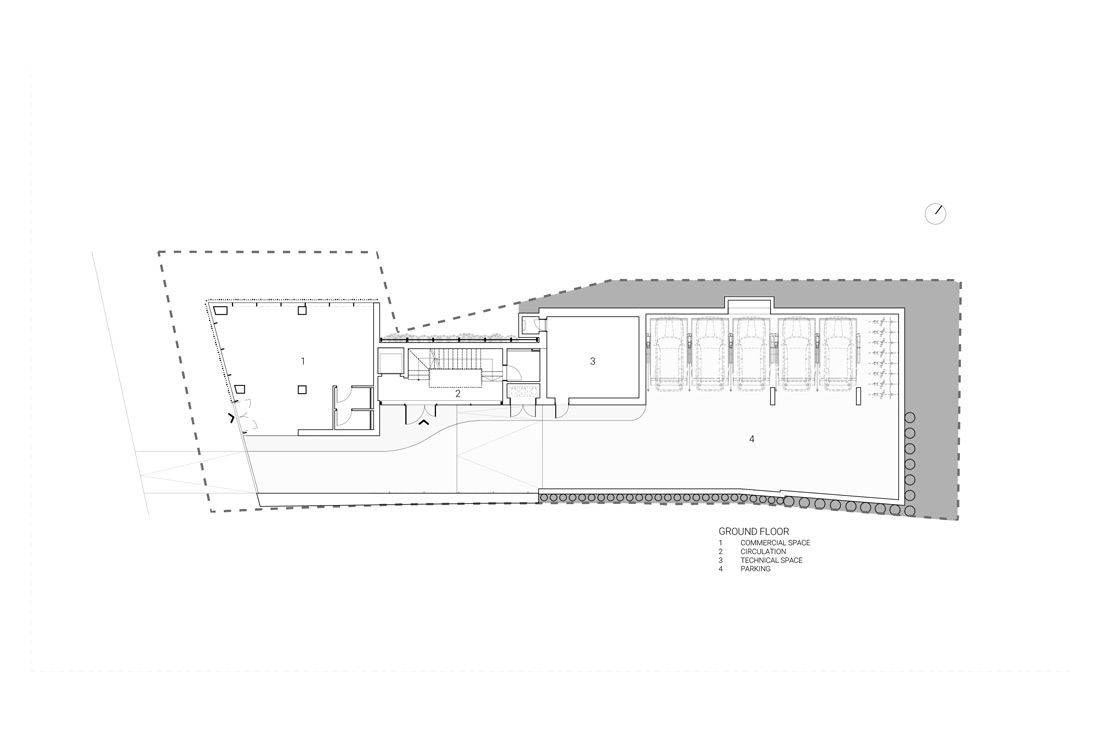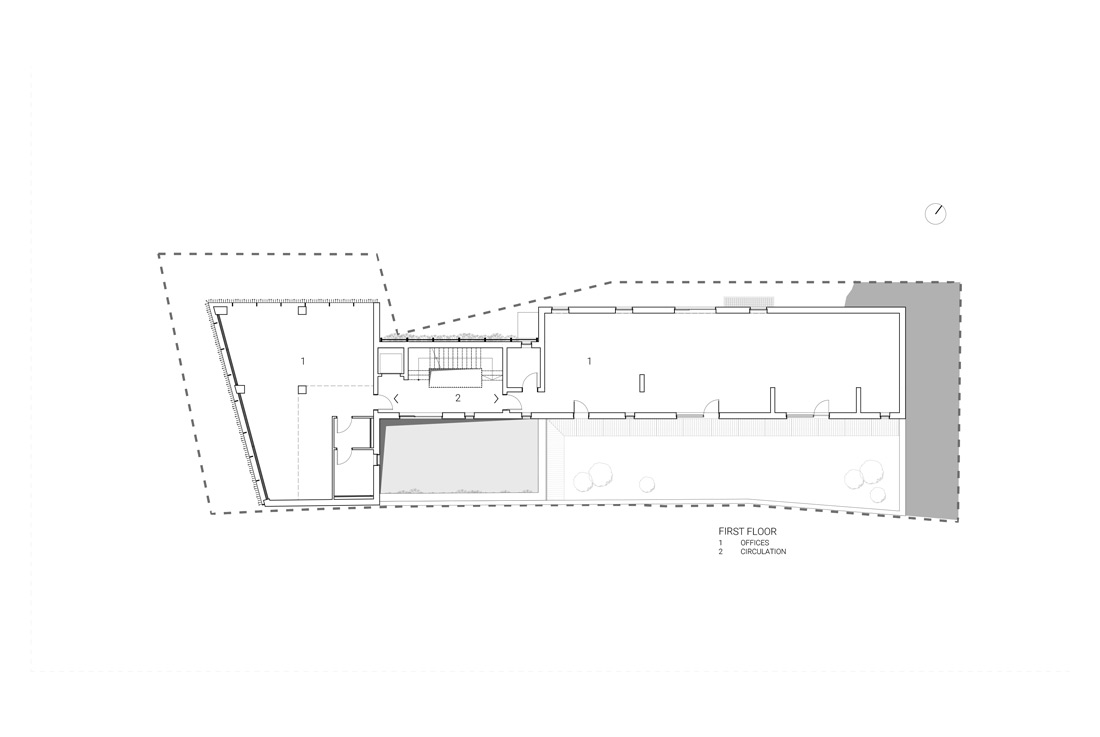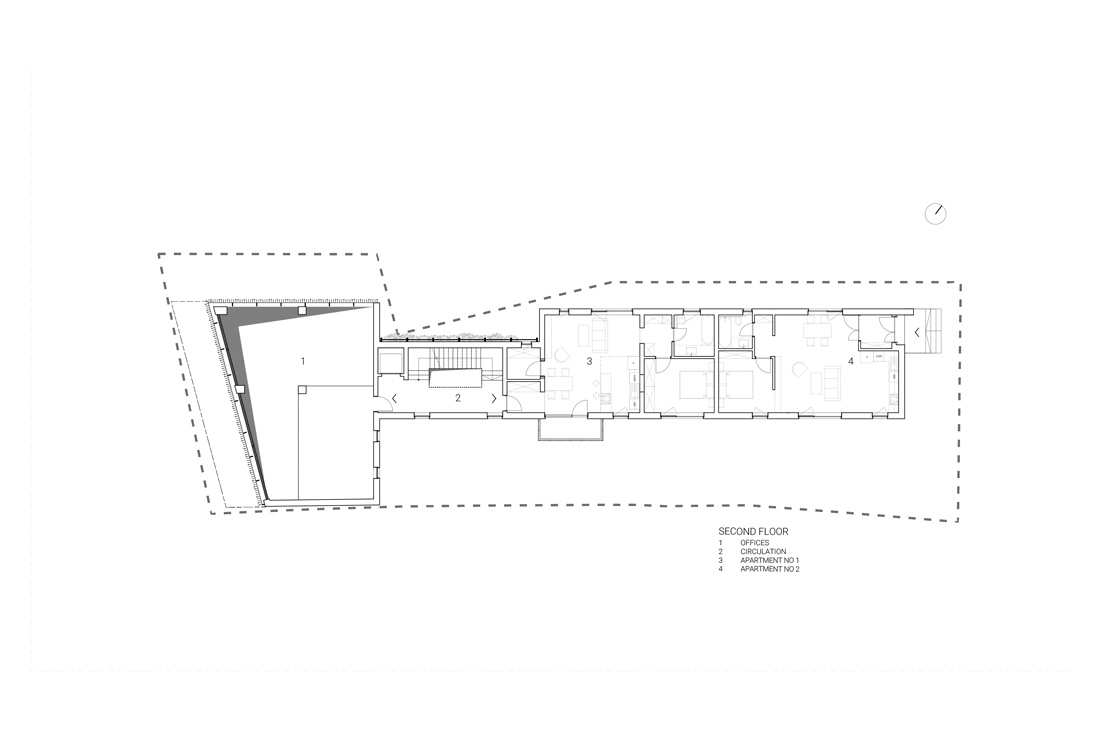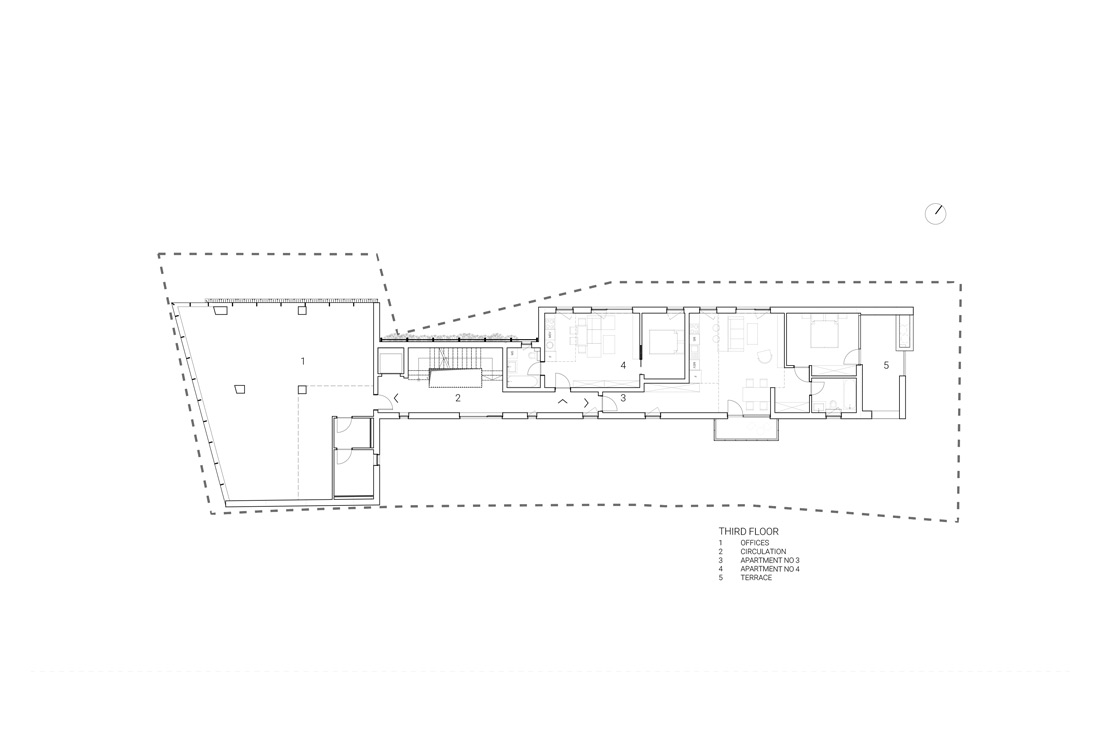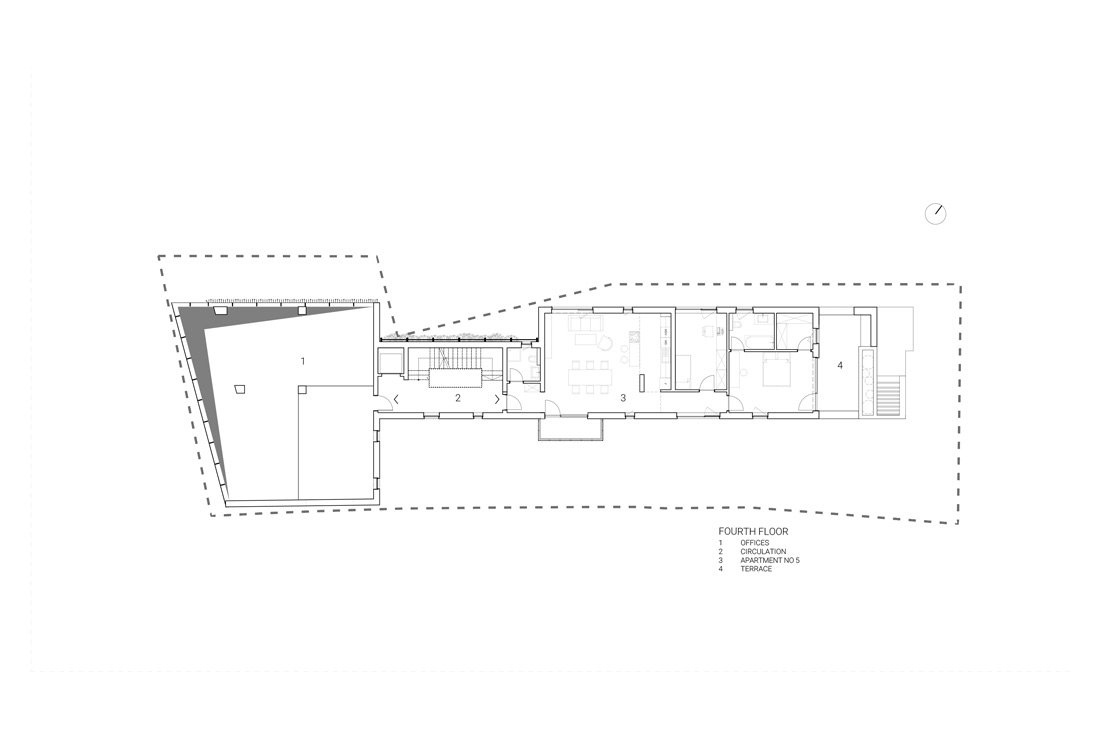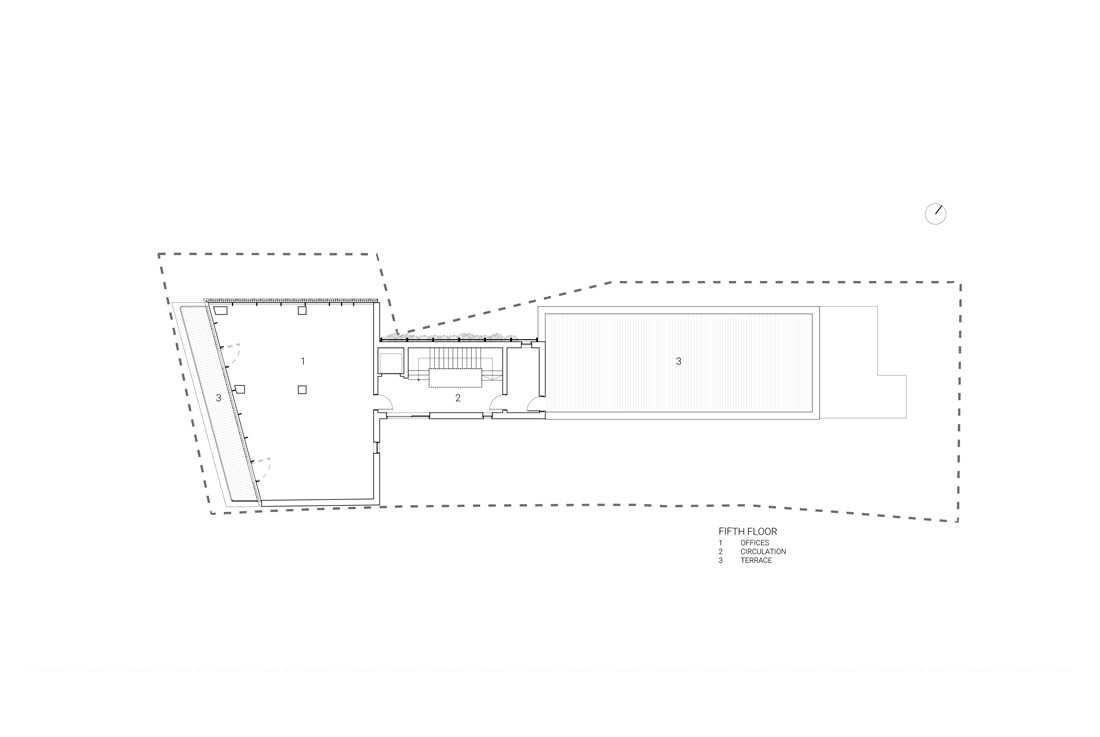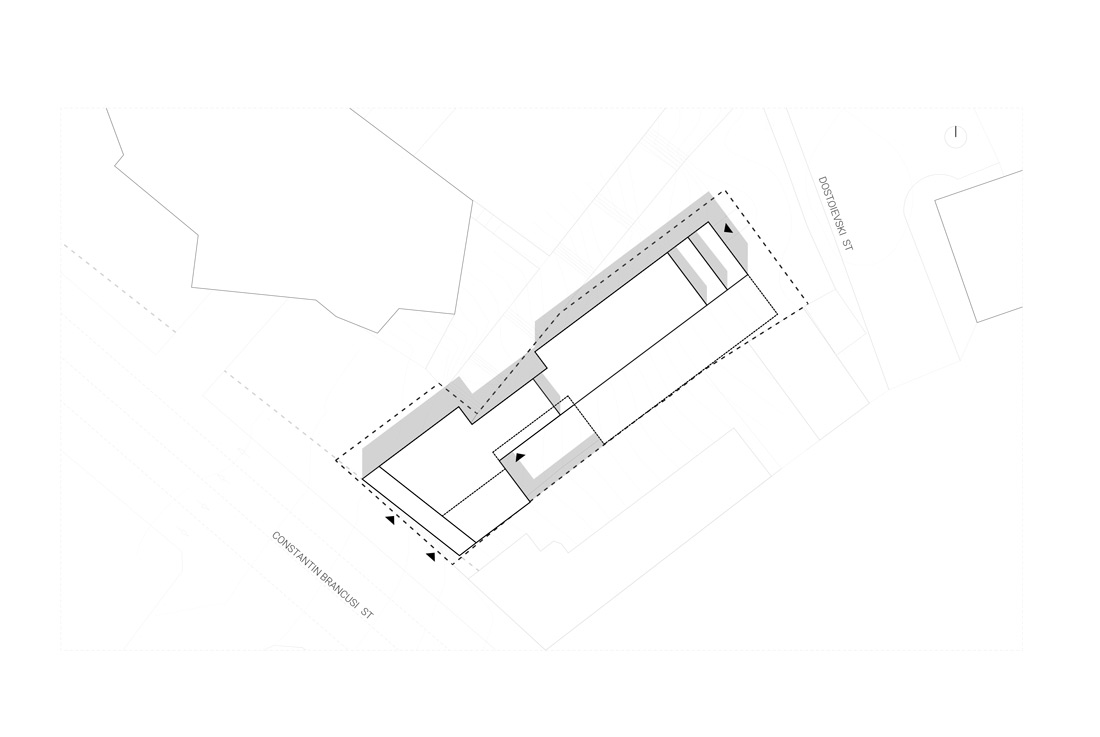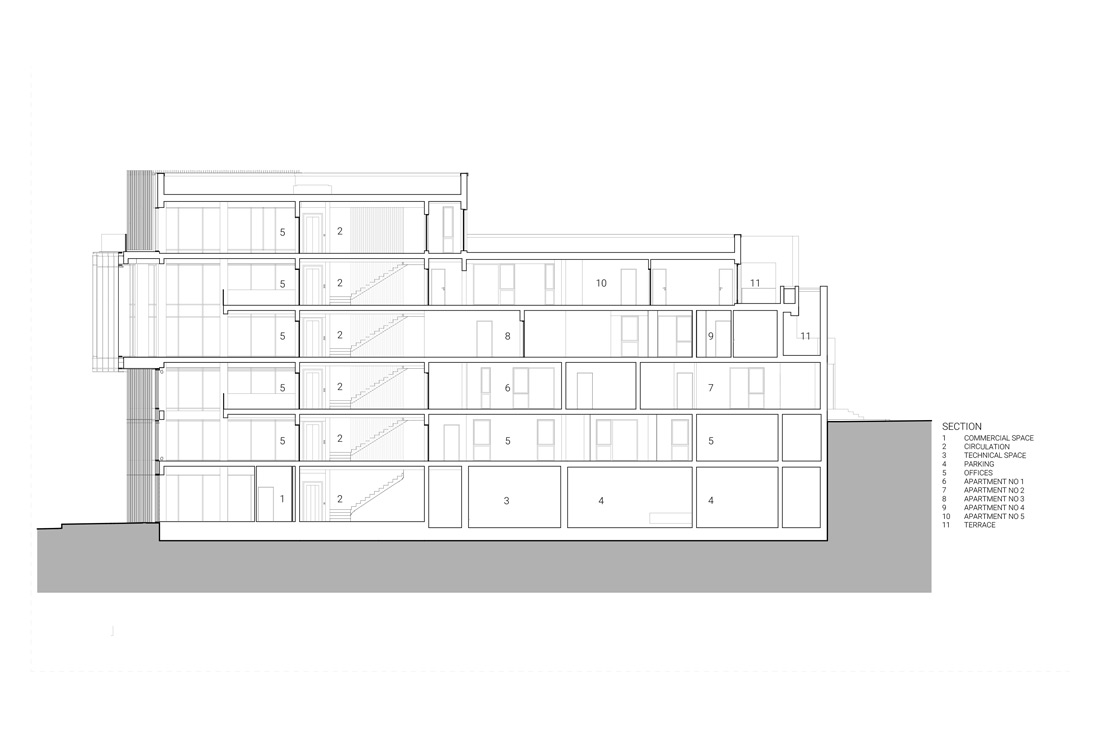 Credits
Architecture
SQM Architecture; Urcan Remus Cristian, Ferencz Bakos, Vlad Oniga, Andreea Morarescu, Tamas Fodor
Client
Private
Year of completion
2021
Location
Cluj-Napoca, Romania
Photos
Viewcatchers
Project Partners
SDC Proiect s.r.l., CSP Proiect Line s.r.l.
Related posts
Powered by