Inspiration:
The concept of the Pygmalion collection wants to suggest the artist's love for his own work, the technique and the creation-creator relationship. I chose the human form as a point of interest, so the viewer can interact directly with the works. In the creative process I was inspired by the artists like Oliver de Sagazan and Doris Salcedo whose works have the recurring theme of personification, embodiment. I was inspired by their work techniques, the final result, chromatics, transparency, contrast, and by their emotionally charged works.
Materials and techniques:
The collection is fully handmade, including hand printed materials, dispersed woven fabric, button-made net, textile flowers, hand molded leather. I often intervene on the materials in order to give them expressiveness, originality and an unrepeatable mark.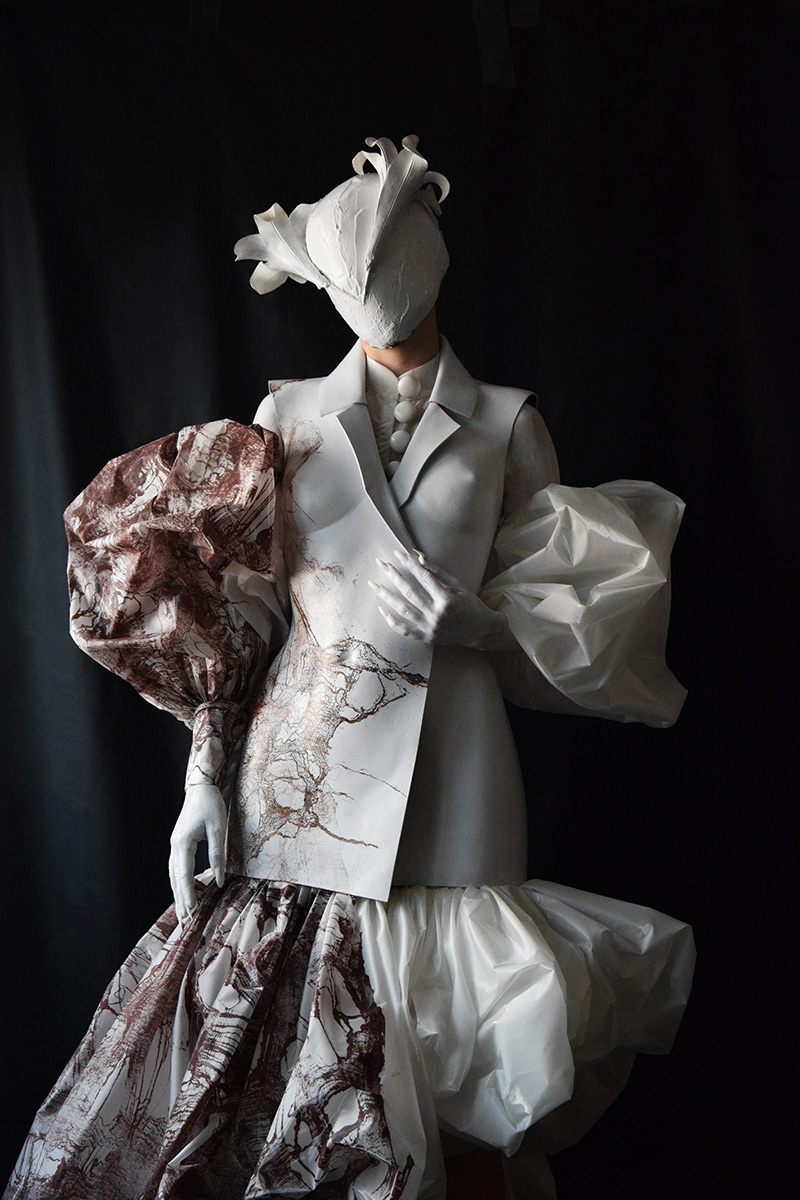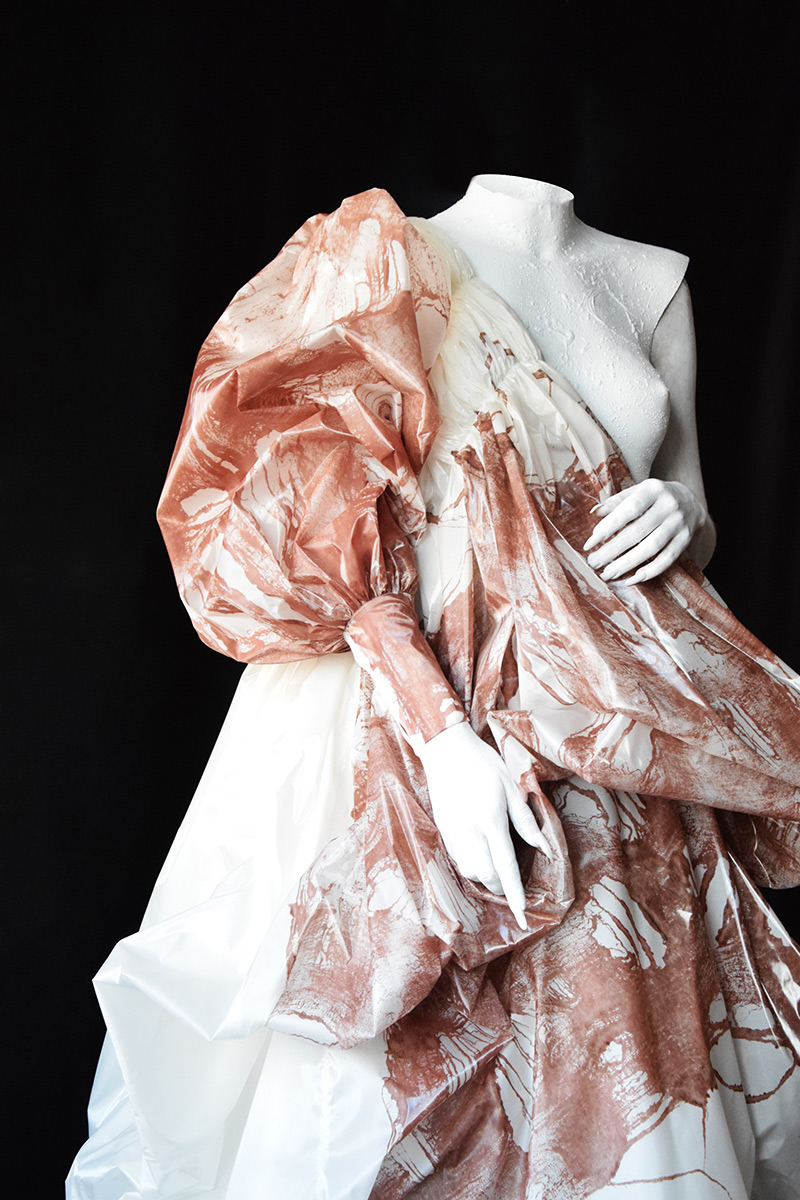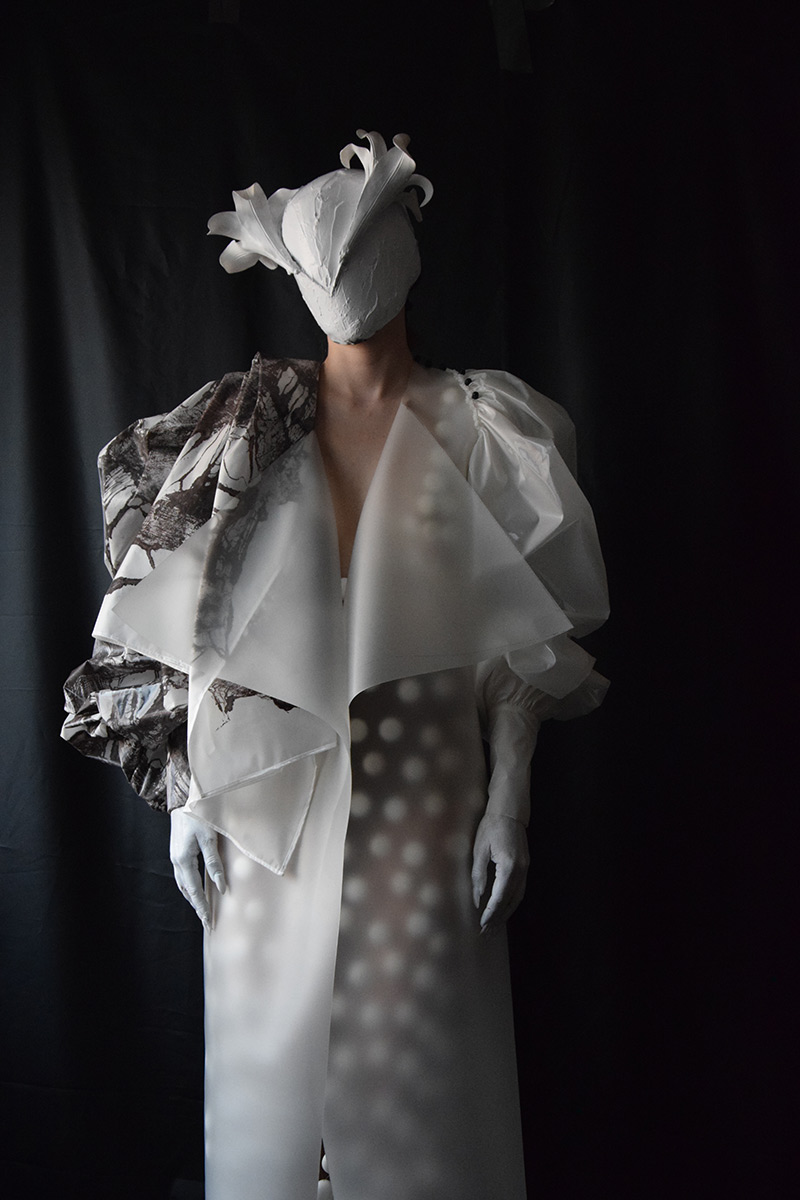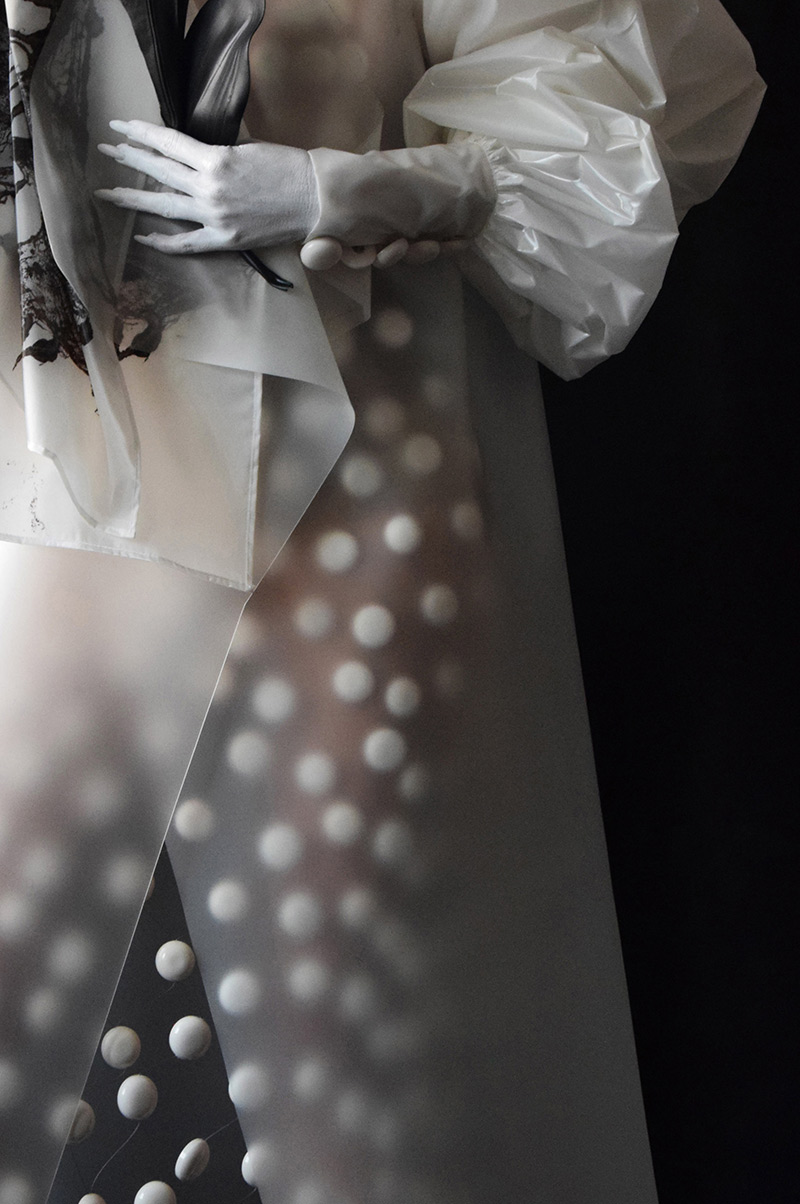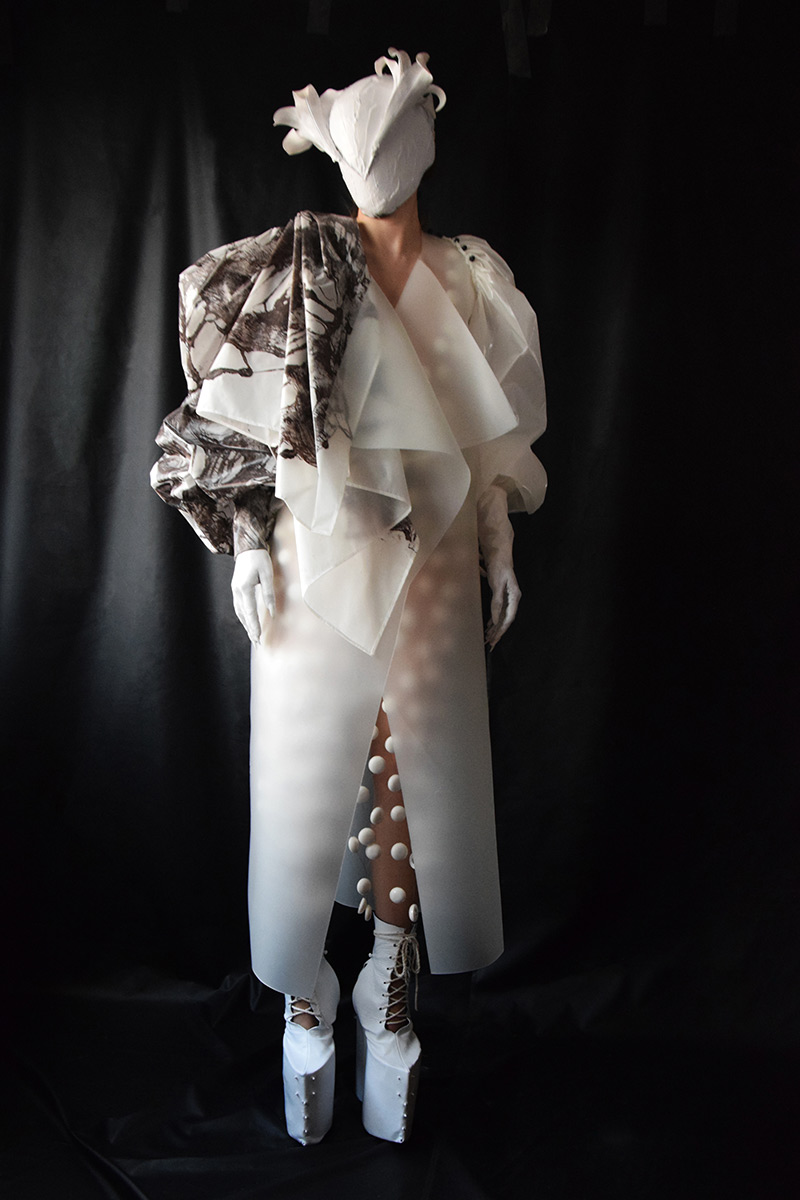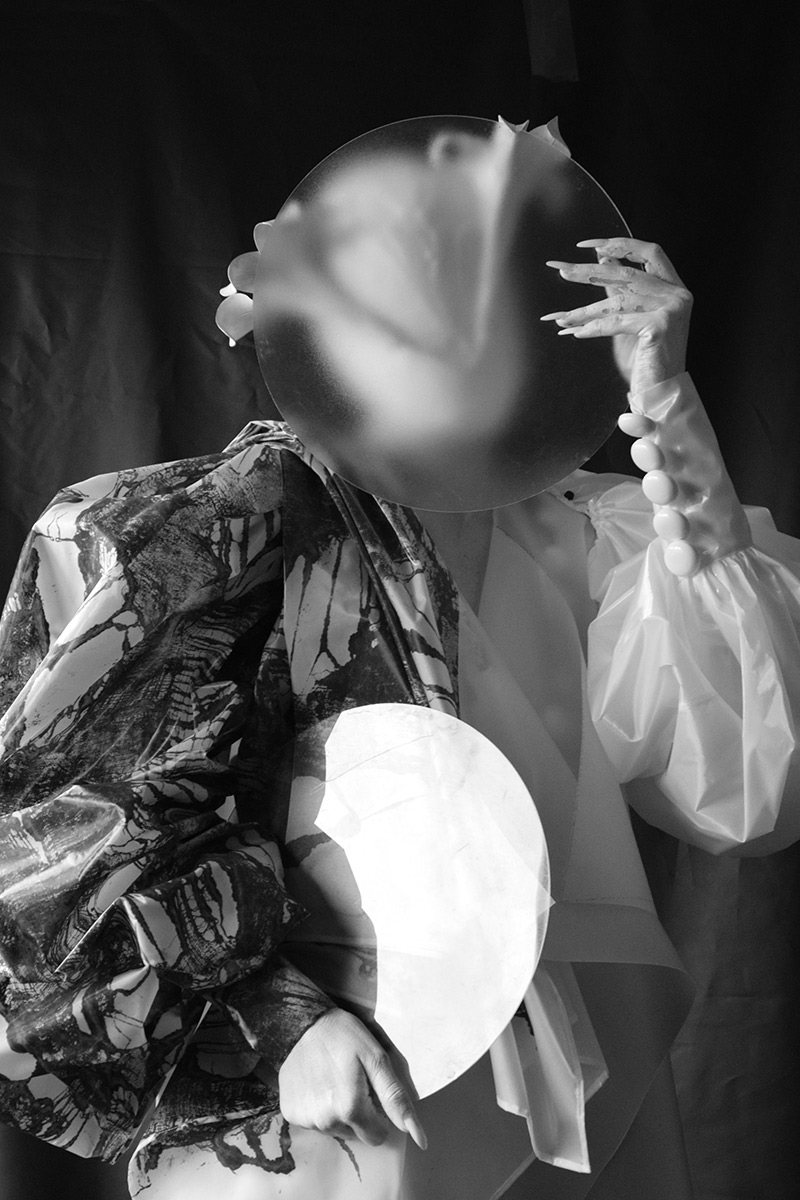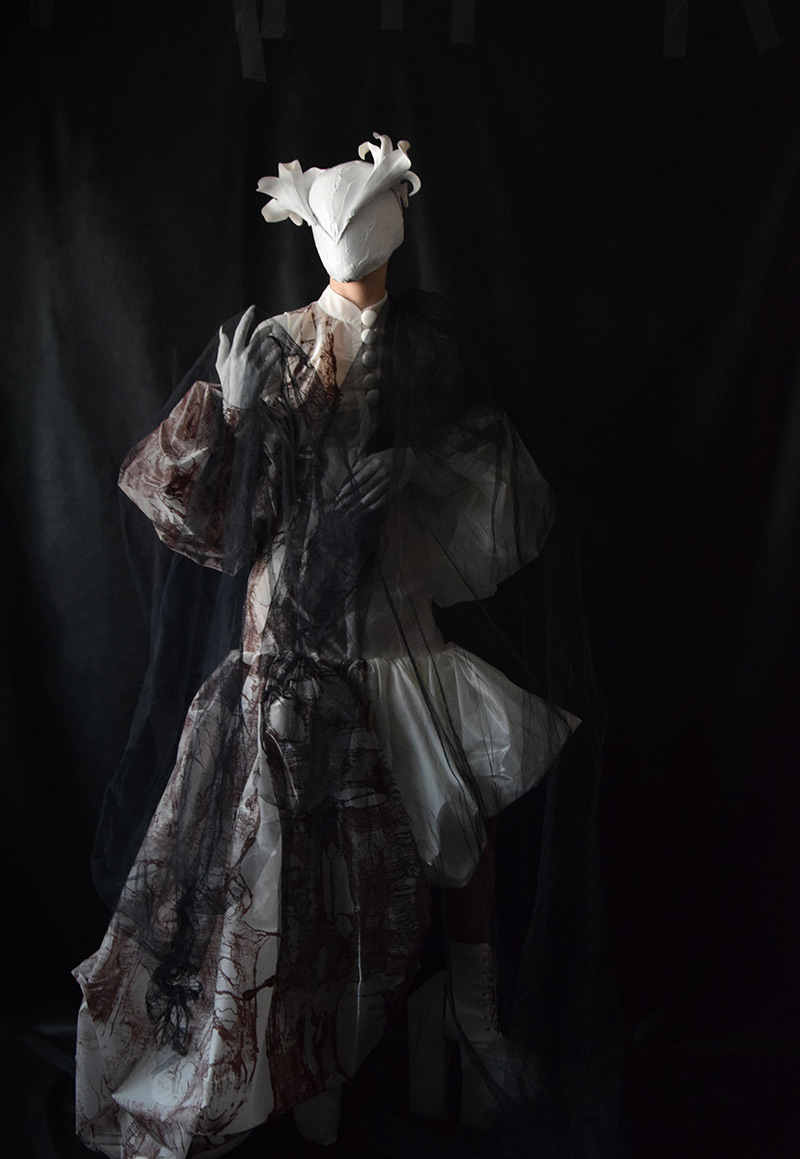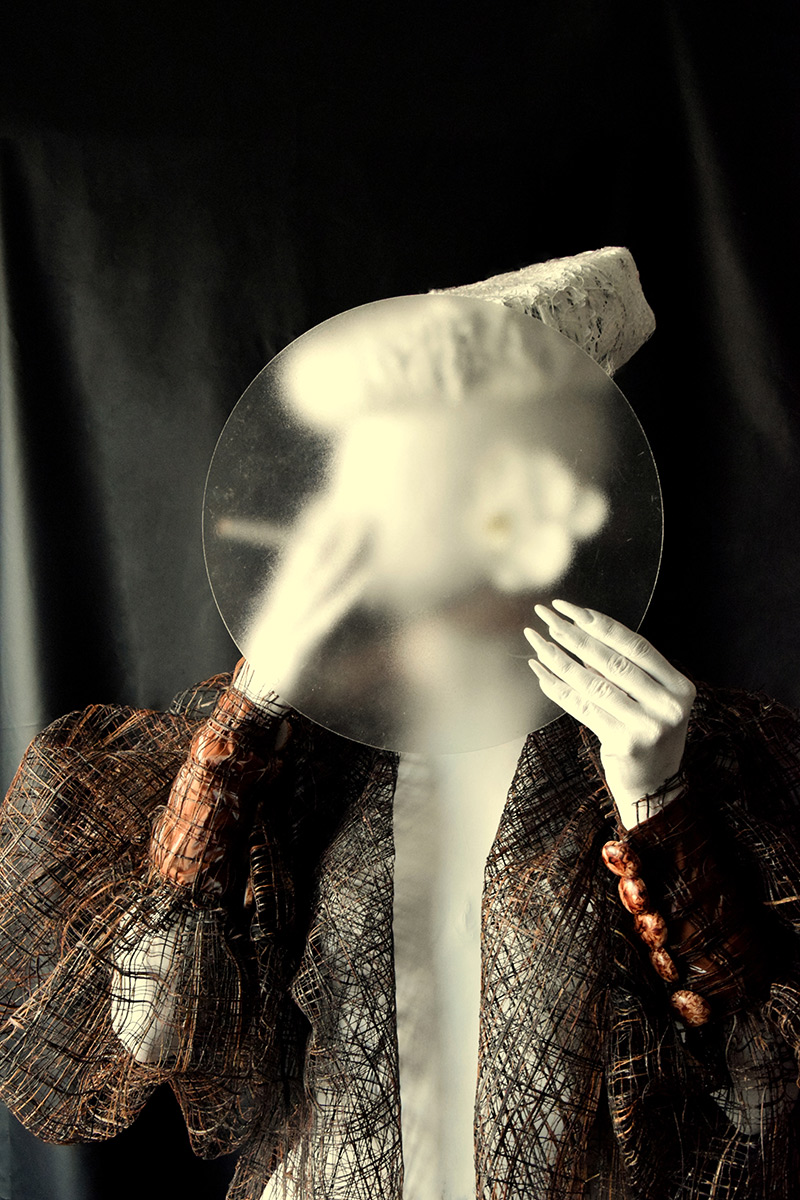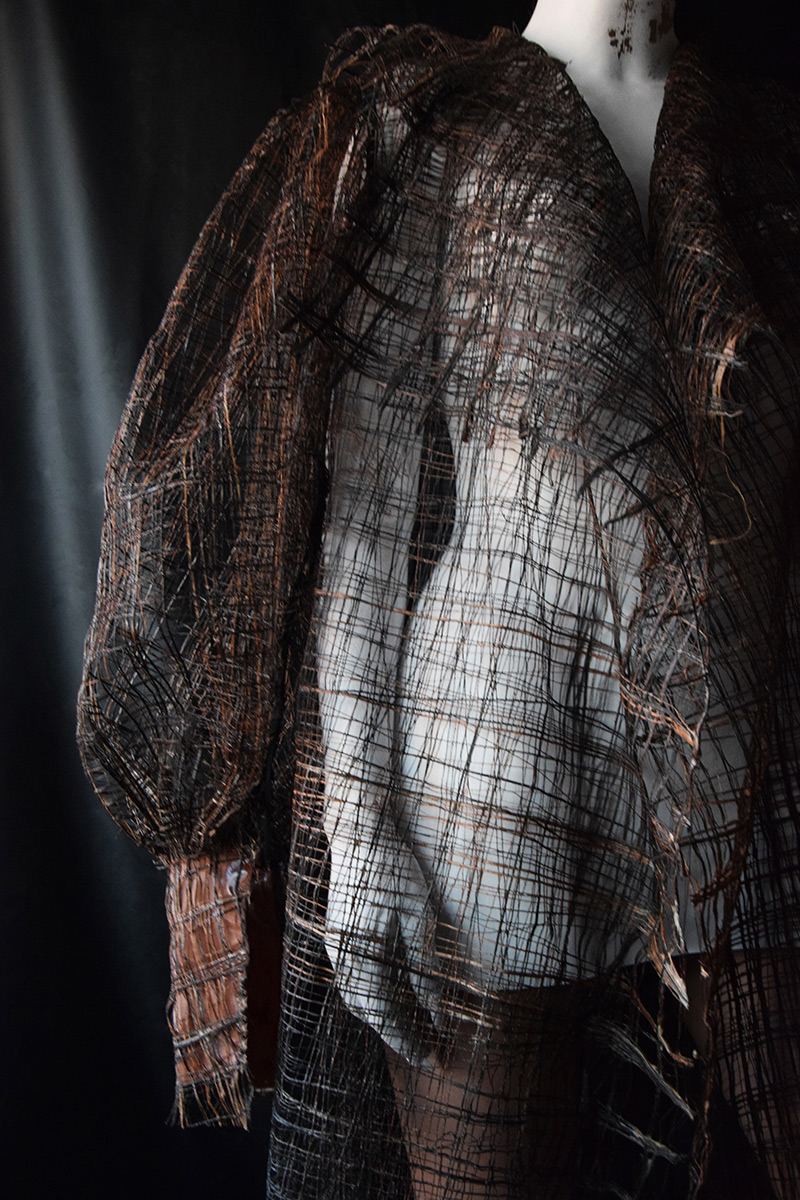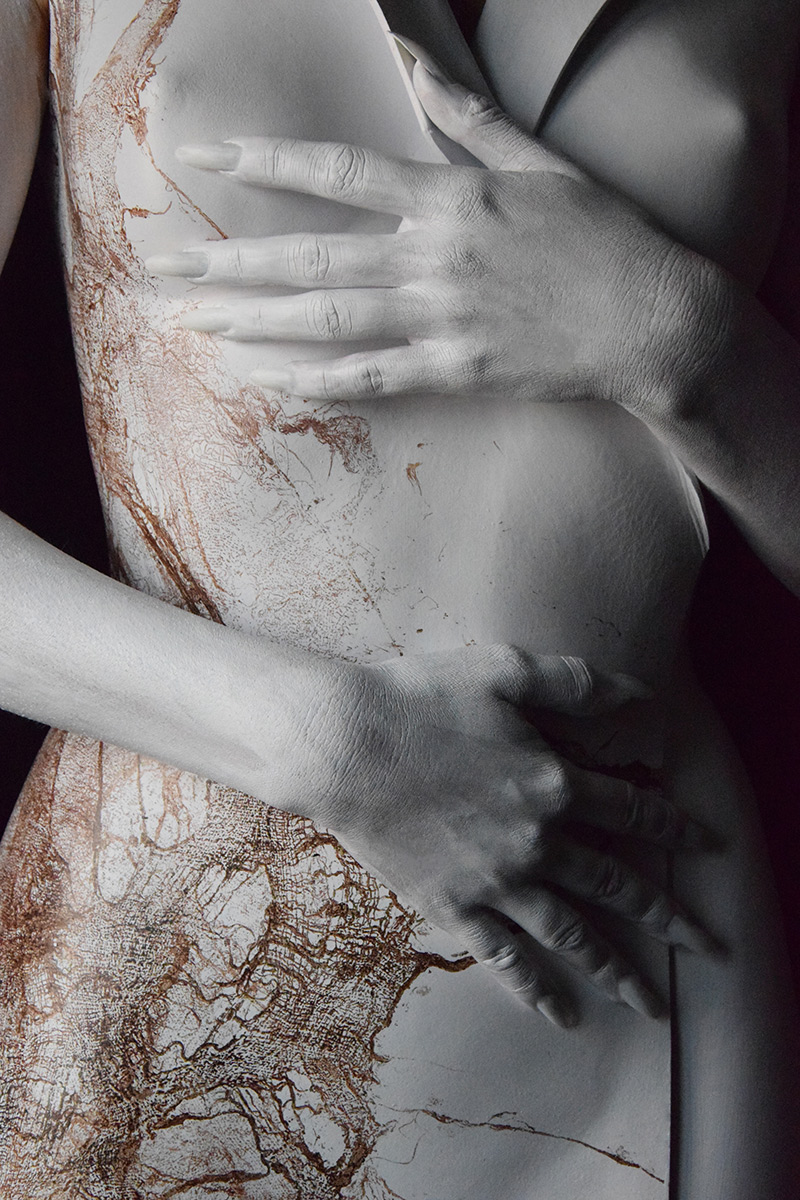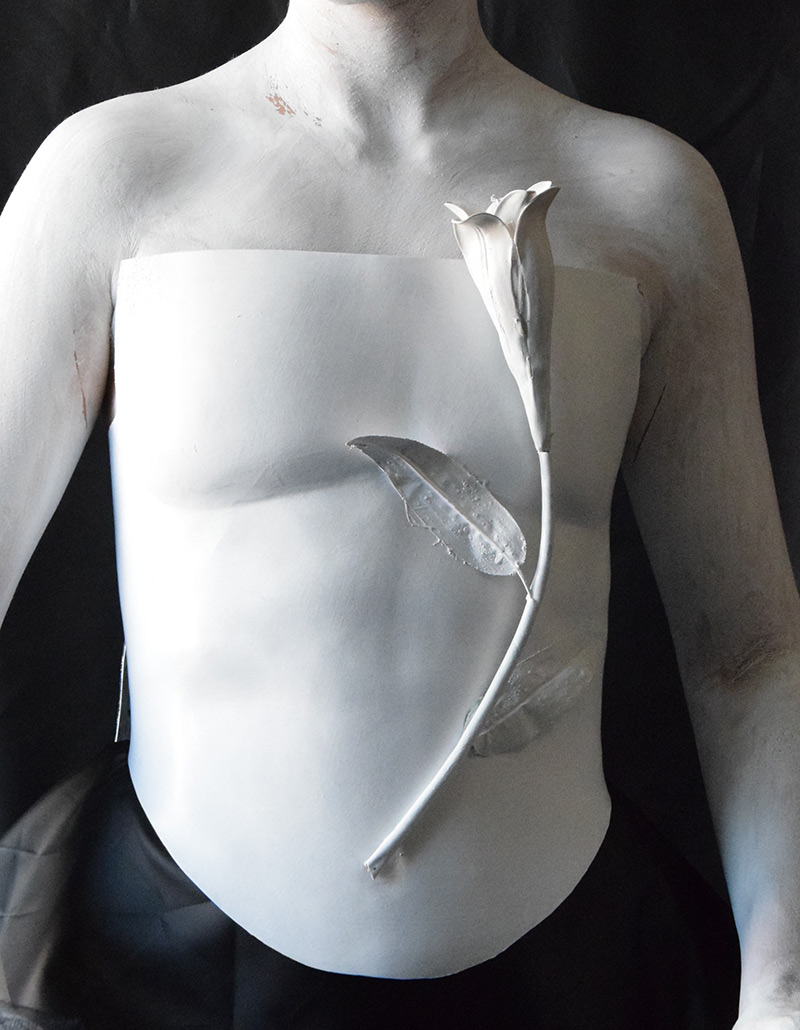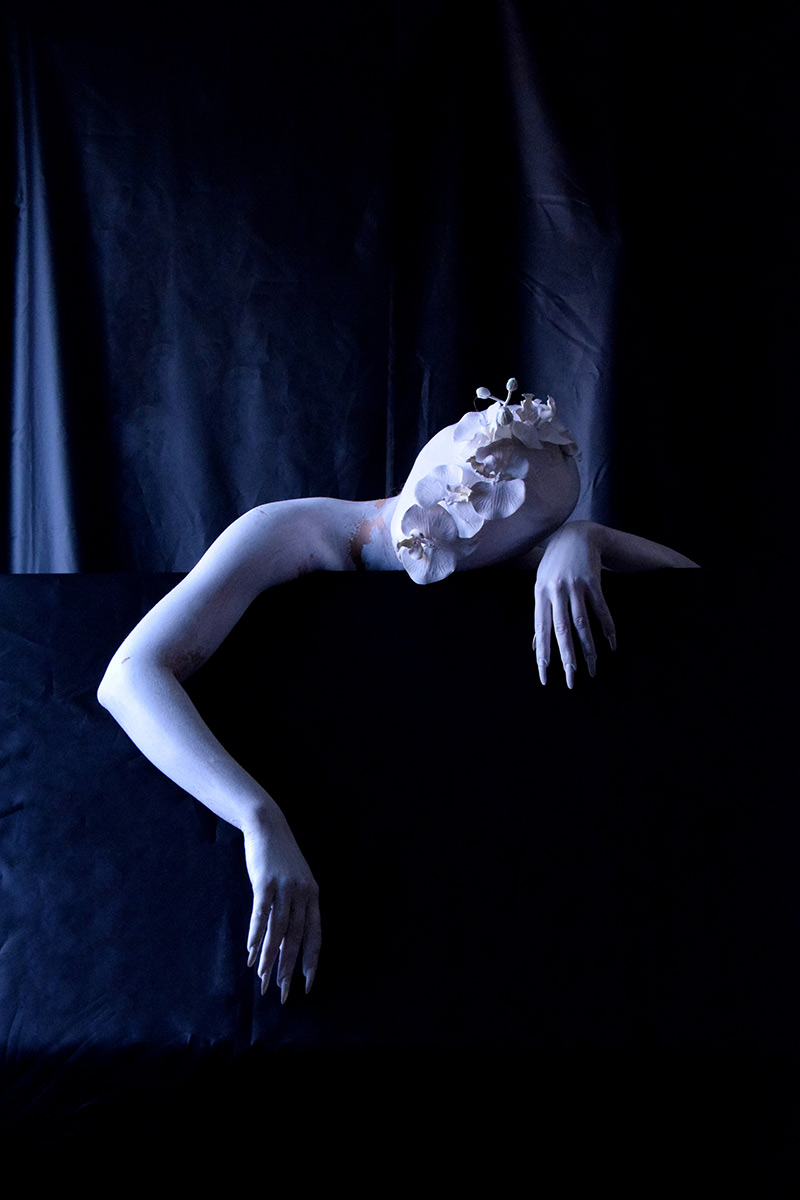 Credits
Collection or creation
PYGMALION
Brand
ALEXANDRU FLOAREA
Designer and / or studio
Alexandru Floarea / ALEXANDRU FLOAREA
Year of production
2021
Designer's country of origin
Romania
Country of brand origin
Romania
Photography
Alexandru Floarea
Related posts
Powered by