Beat45 is a premium fitness boutique with High Intensity Interval Trainings (HIIT), located in Bucharest, Romania. The extremely specific function of HIIT workout was itself a challenge. Prior to Beat45, there was no other HIIT based fitness center in Romania. The concept of this project was built around three main elements in antithesis one with the other, which we wanted for Beat45 to express and combine in its final result: minimalism, luxury and performance.
All composition of the special elements is projected against the black background of the wall finishes and partly, the flooring. We used only simple lines and a very limited range of colors, but we composed them in such way that they emphasize each other and they create alternations of brutal-precious contrasts. The materials we used to create these effects were: board-formed concrete, natural rubber and an explosion of various metals such as aluminum, brass, bronze and black painted iron in electrostatic coating. The dazzling combination of these elements is complemented by the space's play of lights – the essence of Beat45's "show".
In each of the rooms, we have implemented architectural lighting systems in such way that the light creates special effects on the mix of materials and textures. The moment of absolute surprise is represented by the room where the actual training takes place – here everything is bathed in the dark … until the music and the lights are triggered, perfectly synchronized and baked up by high performance sound equipment and smart housing.
Text provided by the authors of the project.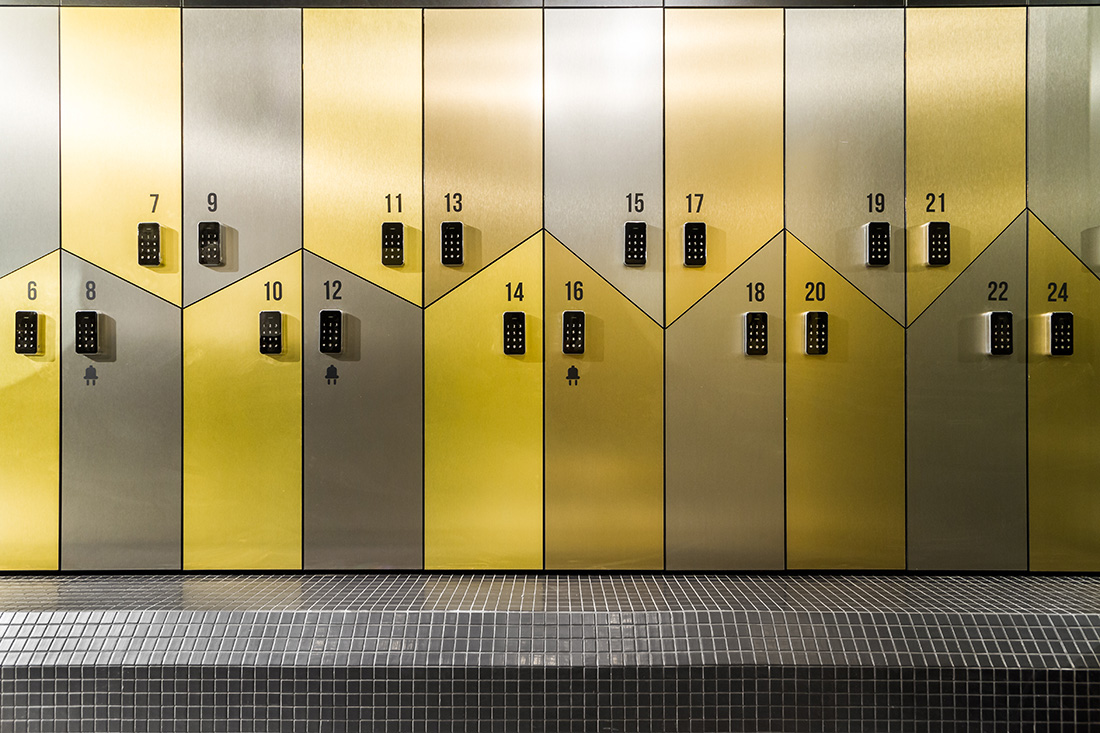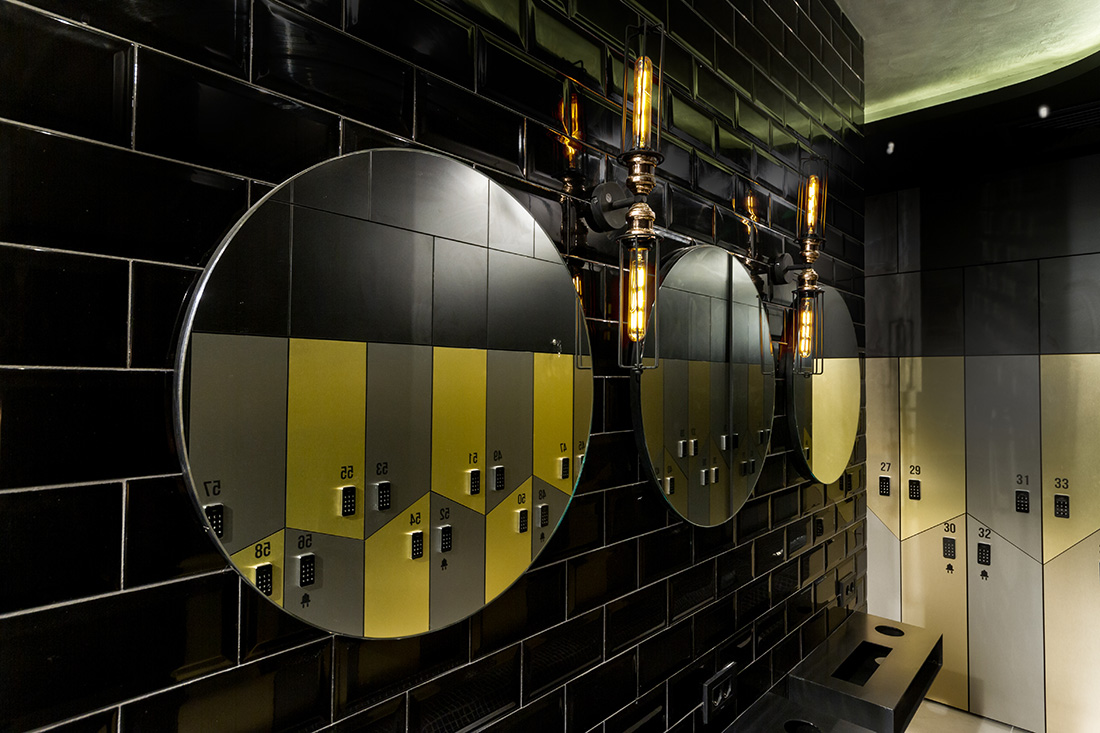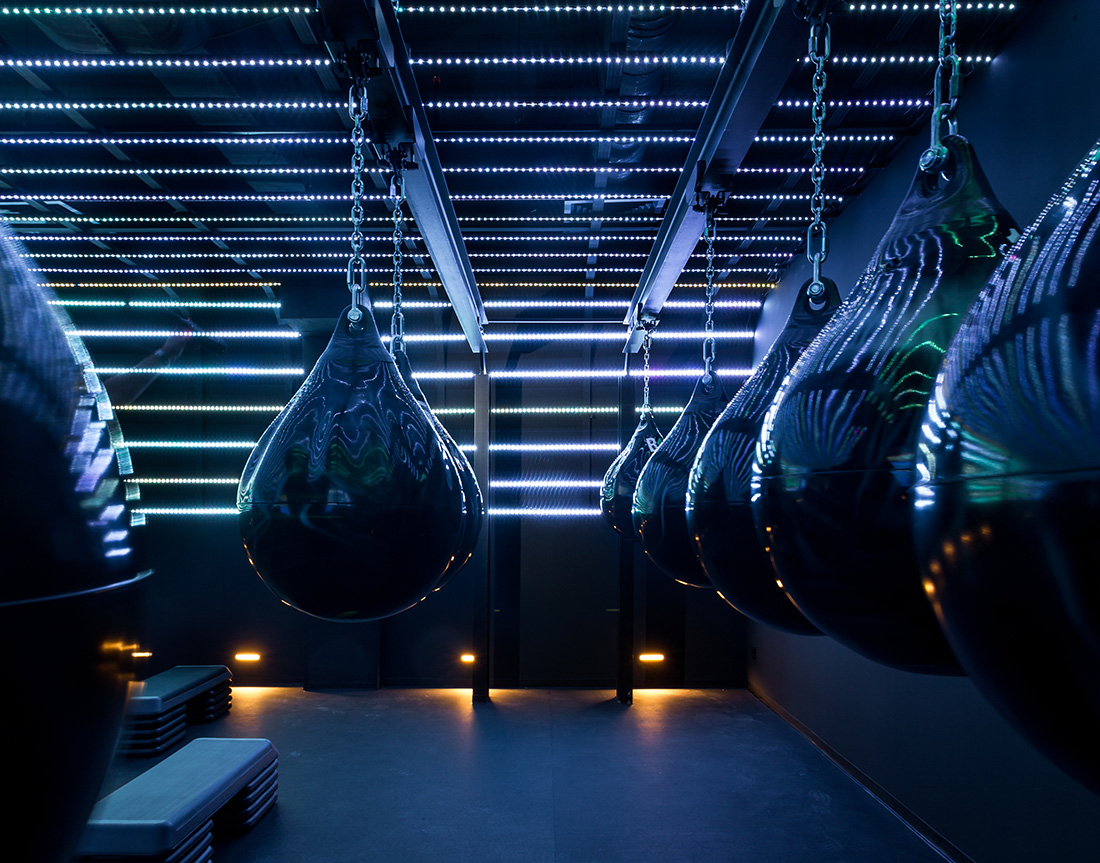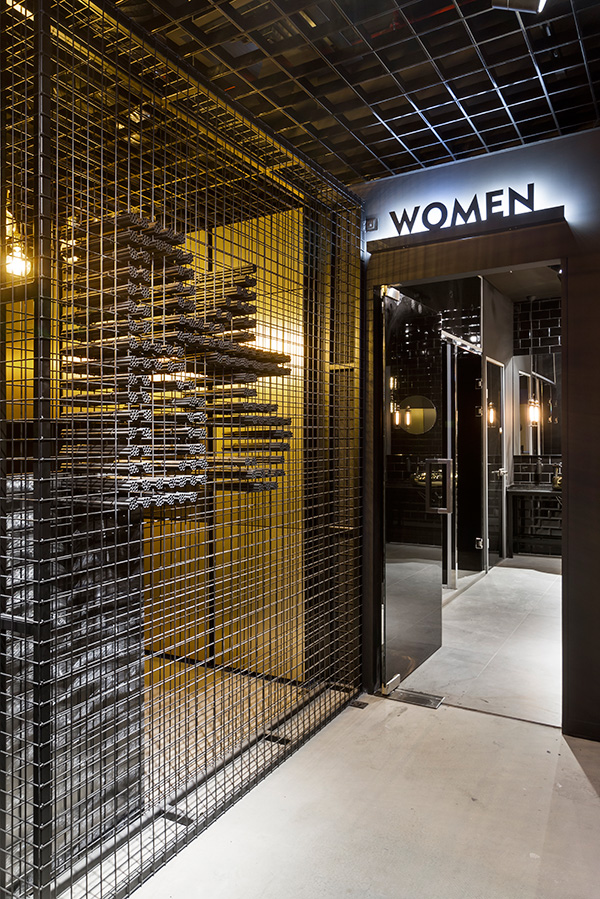 Credits
Interior
Cristiana Zgripcea, Petru Baleanu, Alexandru Mihai Morar, Andrada Dinu Toader-Pasti; CZ CAD
Client
BEAT 45 FITNESS STUDIO
Year of completion
2018
Location
Bucharest, Romania
Total area
250 m2
Photos
Radu Gospodinov
Project Partners
OK Atelier s.r.o., MALANG s.r.o.
Related posts
Powered by