KØMEN is a simple shelter that serves in the Krkonoše Mountains as a refuge from bad weather for tourists. The shape was inspired by the location near Boulder Waterfall, where a large stone was wedged until recently. The shelter's irregular yet compact structure provides a sense of security, while the light wood of the interior contrasts with the sheet metal cladding and the inclement weather outside.
KØMEN's shape is based on the Voronoi diagram. The basic load-bearing structure consists of visible spruce CLT panels. The façade is designed from a folded aluminium sheet without surface treatment. It is a material suitable for extreme mountain conditions and does not require subsequent maintenance. The metal strips are attached to each surface in a different direction to visually support the shape of the object. Convenient transport was one of the key aspects of the design. To minimise construction work on-site, the shelter was designed in such a way that it could be transported in a single piece via a normal tow vehicle.
What makes this project one-of-a-kind?
KØMEN's shape is based on the Voronoi diagram. The principle is to create a line perpendicular to the line of two points so that when a point is moved on this perpendicular its distance to the starting points is always the same. Creating a few points results in so many perpendiculars that together they form closed planes.
KØMEN is a student design-build project by the Hlaváček – Čeněk studio at the Faculty of Architecture of the Czech Technical University in Prague. An alternative to standard teaching, this method enables students not only to design and draw a building but also to build it with their own hands.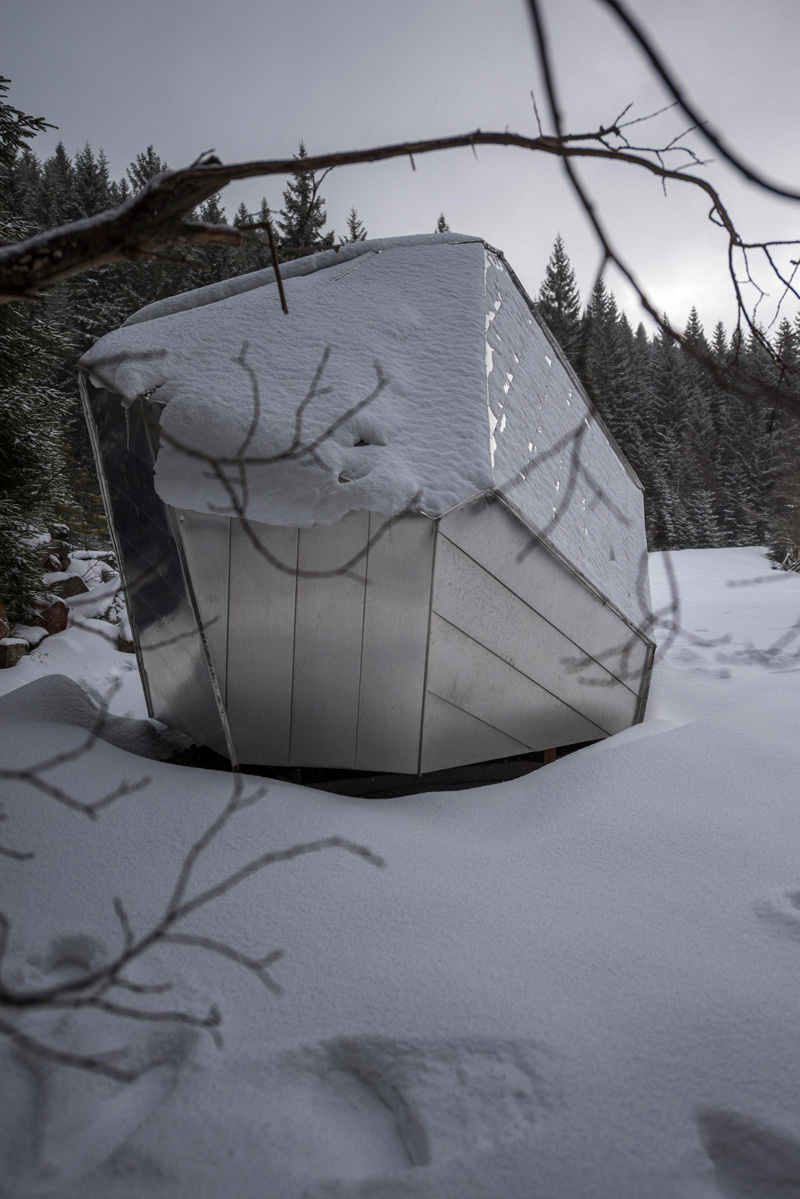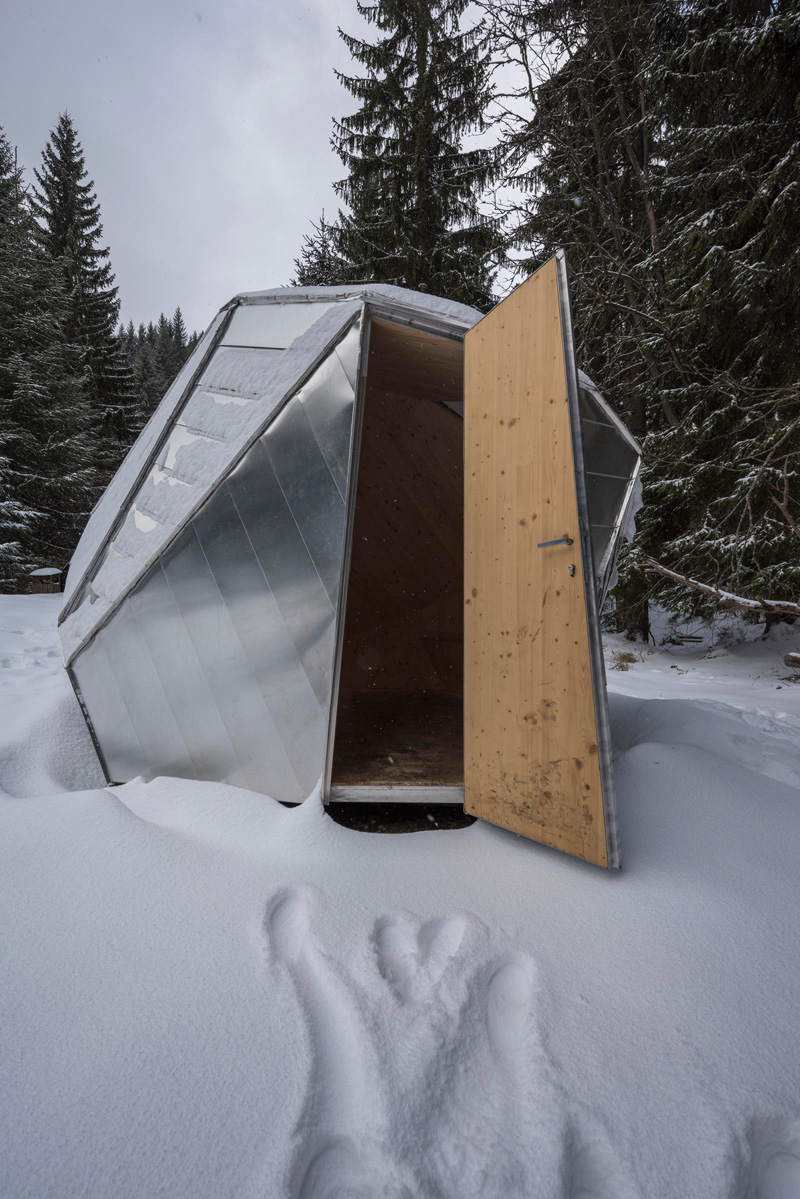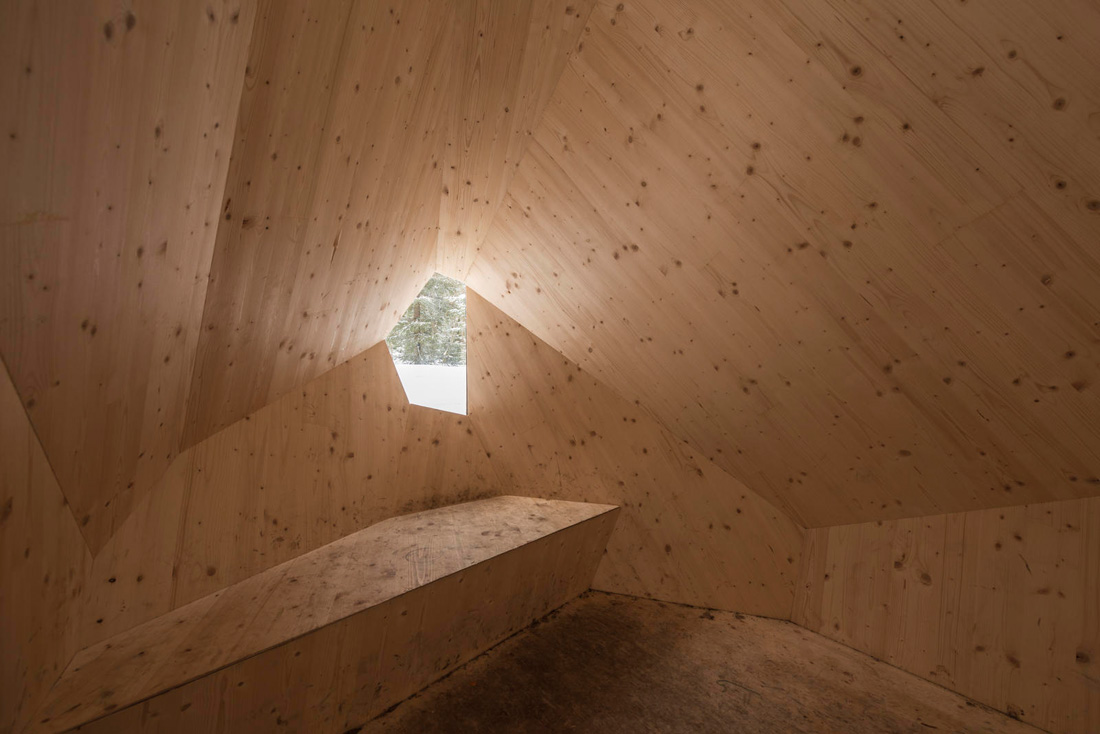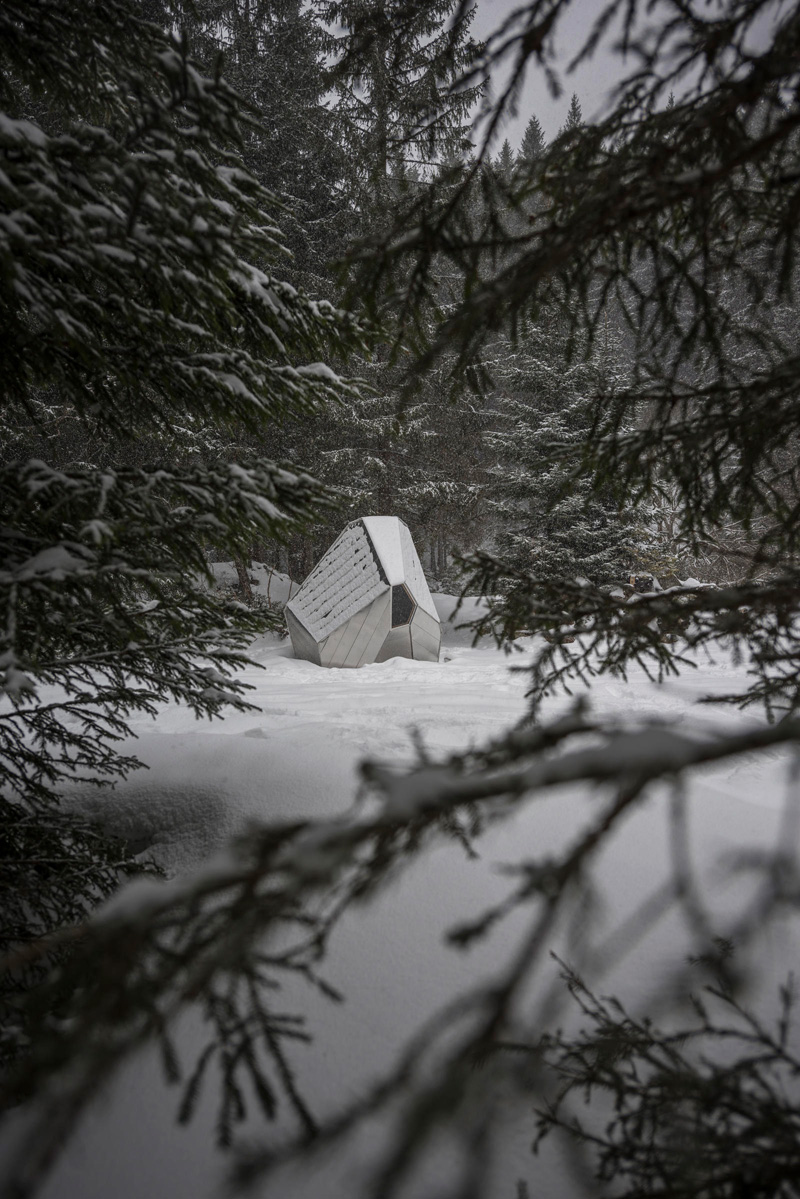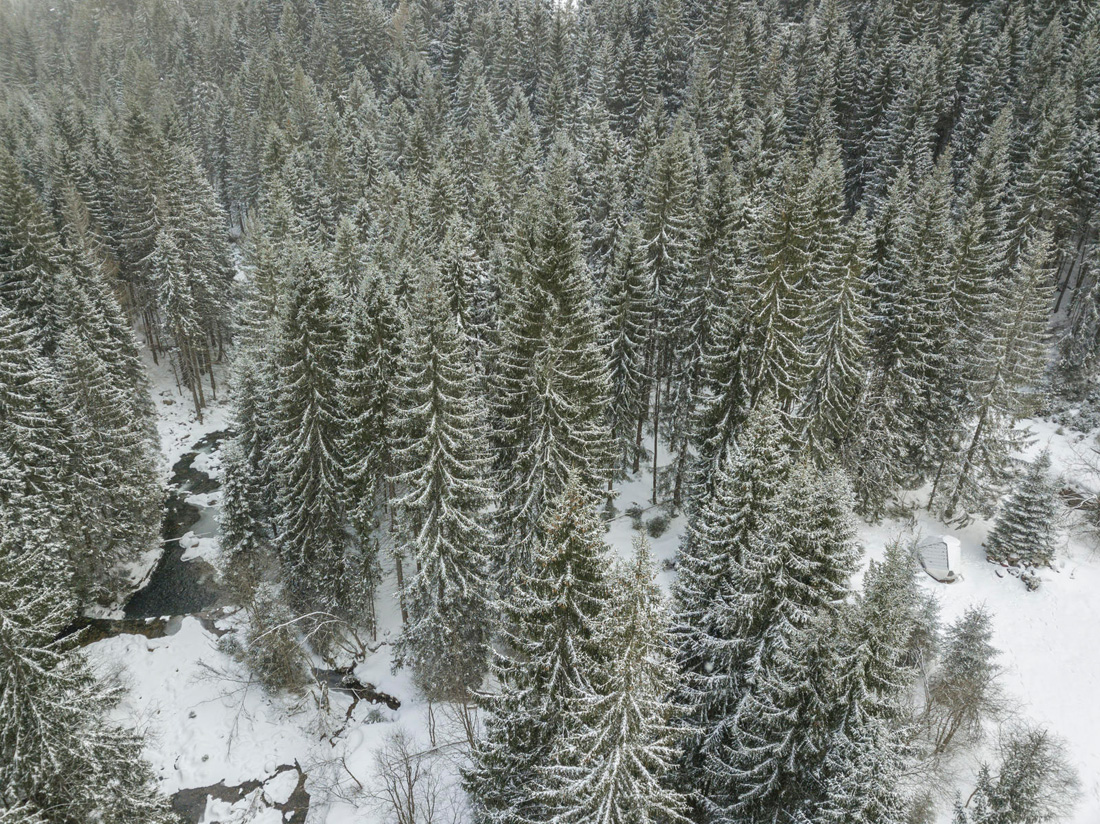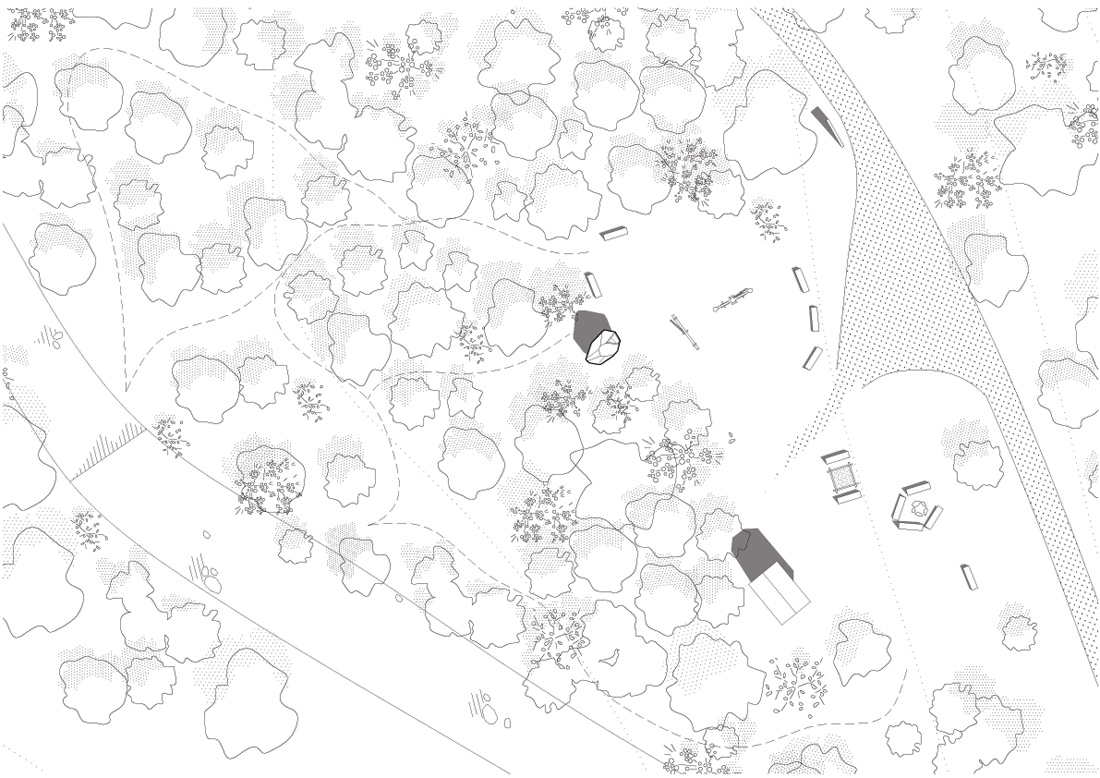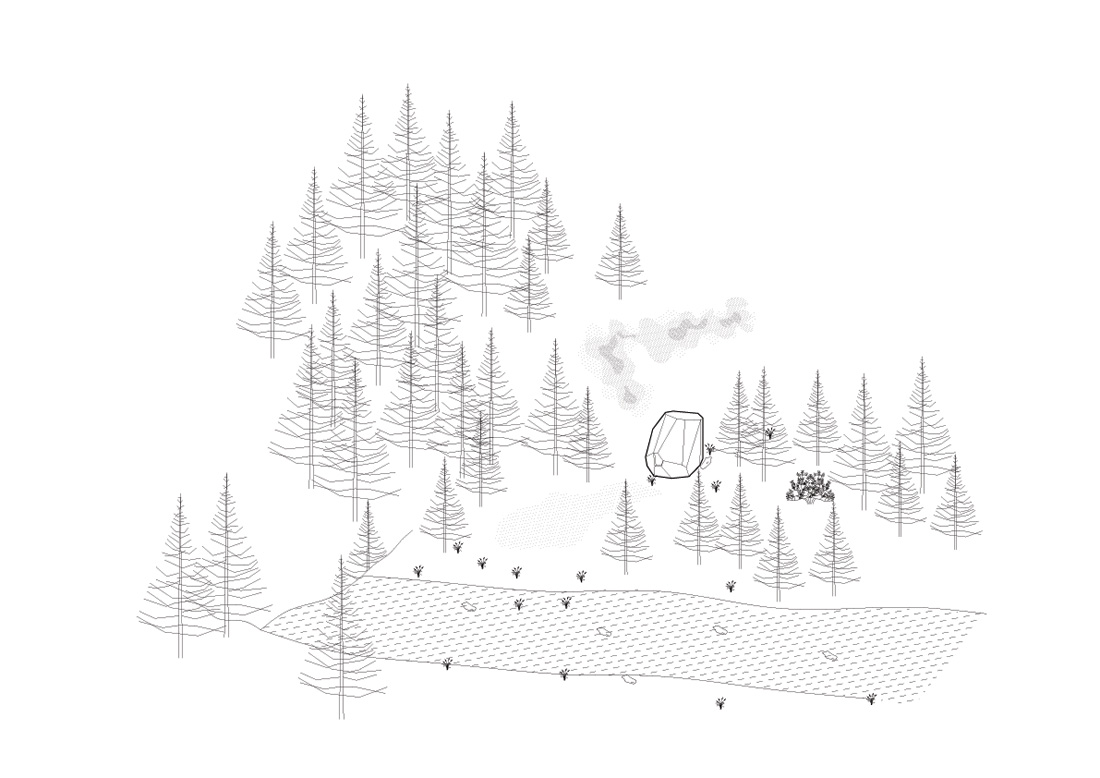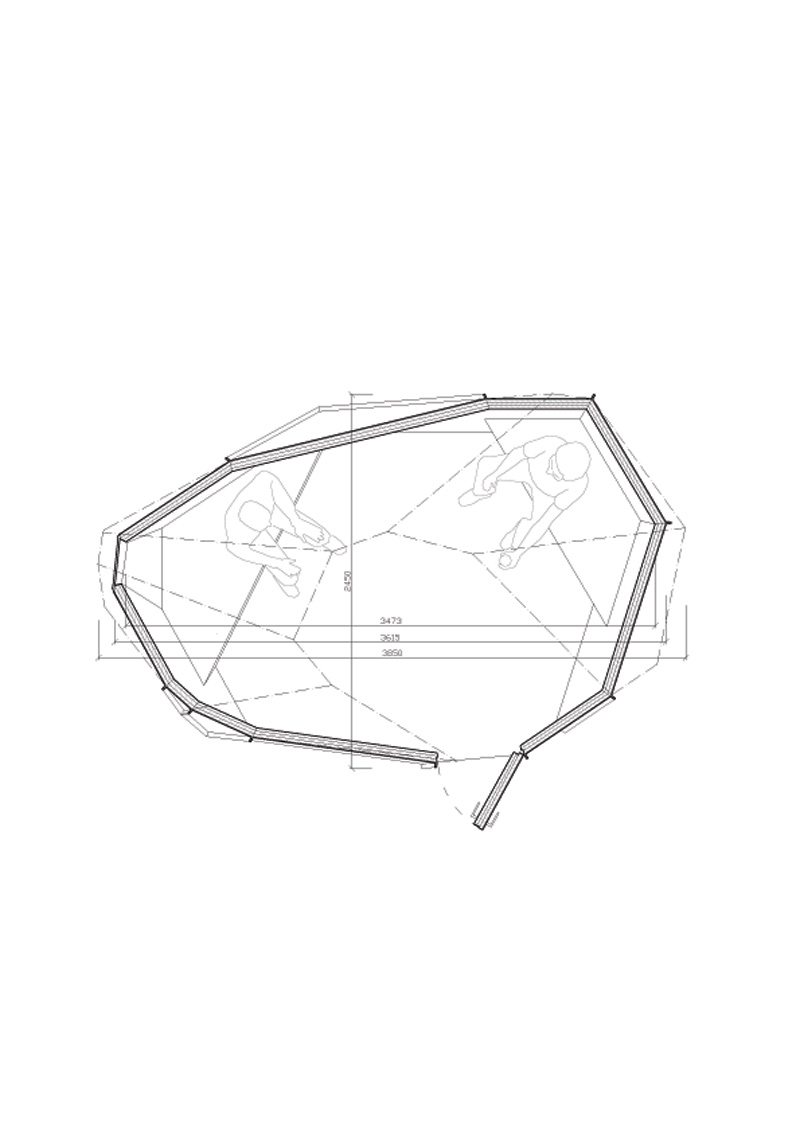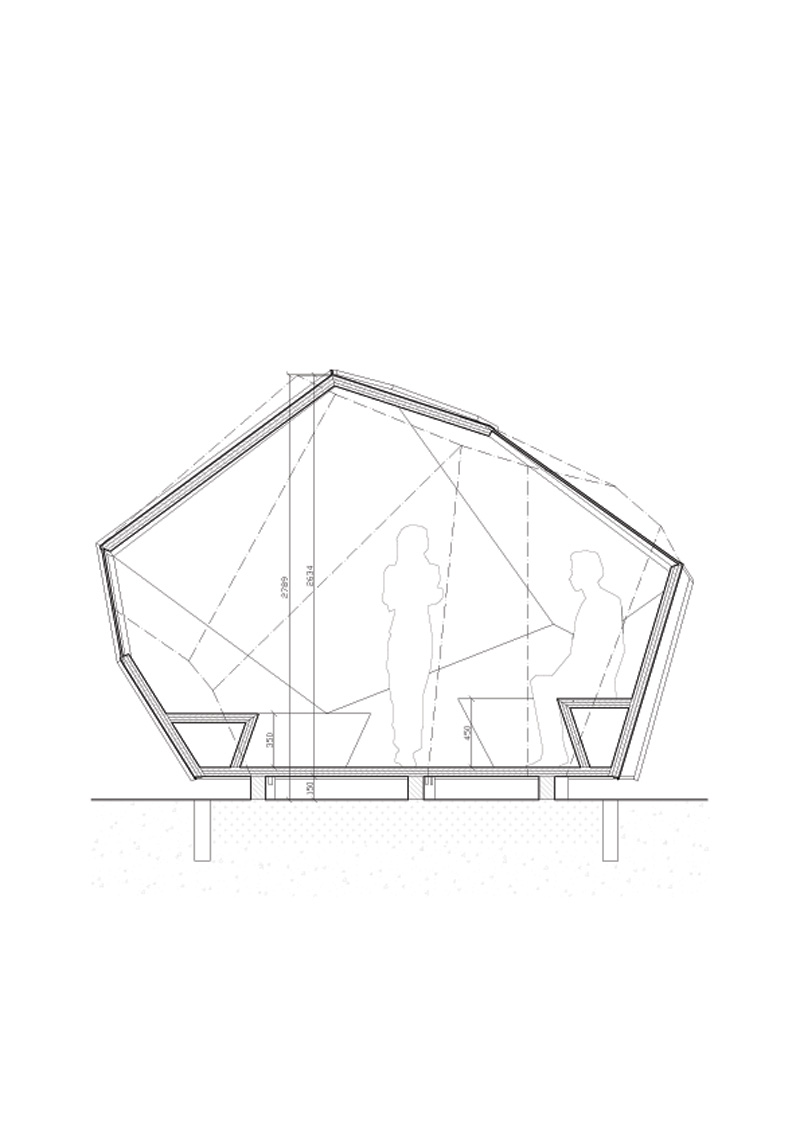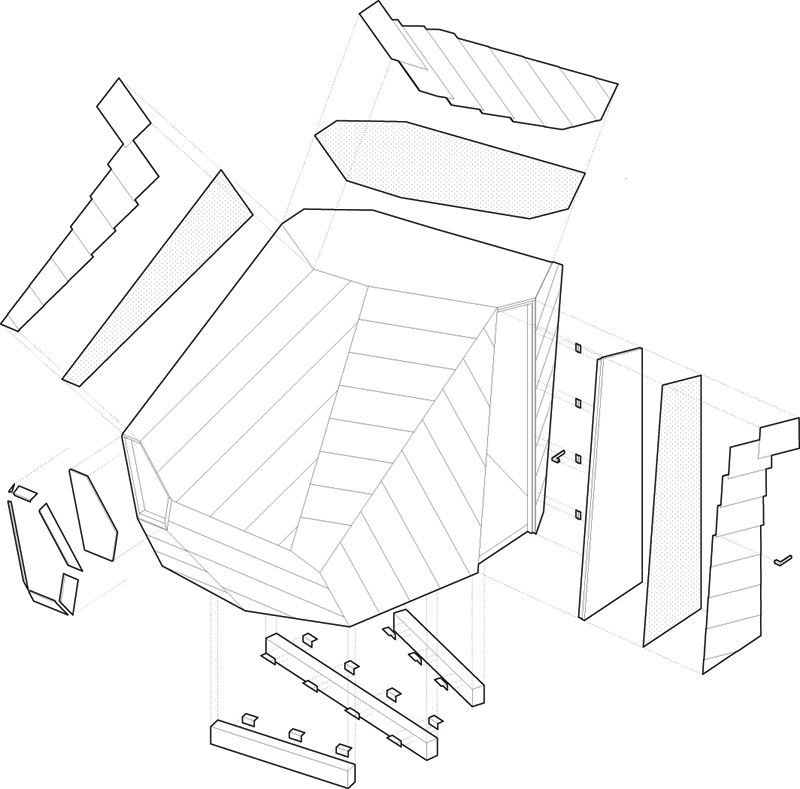 Credits
Architecture
1:1 lab, Department of Architectural Design II – Faculty of Architecture – Czech technical university in Prague
Team leaders
Dalibor Hlaváček, Martin Čeněk
Student design team
Julie Kopecká ( author of the concept), Anna Blažková, Erik Ebringer, Michael Košař, Michaela Křižáková
Cooperation
František Denk
Client
Administration of the Krkonoše National Park
Year of completion
2019
Location
Krkonoše (Giant Mountains), Czech Republic
Total area
5,3 m2
Photos
Martin Čeněk
Project Partners
PREFA Aluminiumprodukte s.r.o., Stora Enso, Beneš zámečnictví, SFS intec, Michal Řehulka MPM, Albl klempíř, Reglass
Related posts
Powered by