A travel through time
Gloriette Guesthouse by noa * builds on the tradition of summer holidays at Ritten and adds another link to the chain. On the Bozner's favourite mountain, a house was created, in which city and country merge together.
The former small hotel business Bergfink, which was an anchor point in the village structure and nestled amidst the rural-urban structure with all its bourgeois domiciles, built by wealthy Bolzano merchants around the turn of the century, was demolished and a new jewel was created in its place. As the name suggests, it is a gem in the landscape, inspired by the architectural typology in timelessly, elegant Art Nouveau. With the feeling of an era in which, – not at all pompous – the architecture of the city in a simplified form and without giving up completely on luxury and comfort on the Ritten transposed – generous, classic, simple, but not sober. Certainly the biggest highlight, already visible from far off, is the spa area, with its extravagant cantilevered pool. In the spa area one finds expansive rest areas retreat zones, as well as some intimate terraces either on top of the bay windows, or cut into the roof, for a rest in the fresh air. A unique eye catcher, is the sweeping cylinder, which on the south side of the building drills its ways into the hipped roof and protrudes on the other side of the facade an upside down arch, serving as the exceptional pool. The shell, in which the pool is enclosed, is covered with the same bronze-coloured aluminium panels as the outside of the cubic bay windows. It forms a caesura to the dark brown hipped roof and allows for a fascinating play of reflections.
Short history
The Gloriette Guesthouse was planned by the noa* architectural firm, realised within six months and has been welcoming guests since July 2018. The small, modest Bergfink Hotel was previously situated here and this was completely torn down in order to construct something new. The result was a gem, a freestanding building set in the countryside inspired by the timeless and elegant art nouveau style – designoriented, subtly luxurious but at the same time classical.
With this in mind, the new place to be in Soprabolzano focuses on style, indulgence and fun. Unique highlights include the informal culinary concept as well as the unprecedented rooftop spa. The Gloriette is a private hideaway as a result of its intimate size where everyone can organise their day according to their own routine and without any obligations.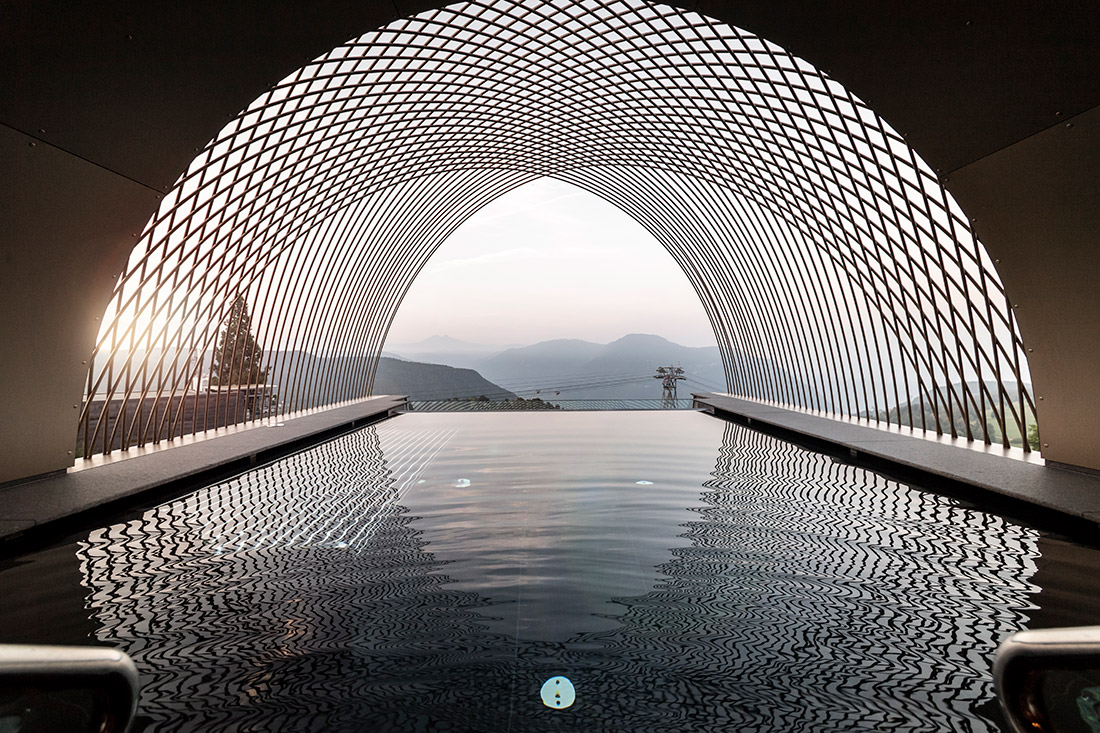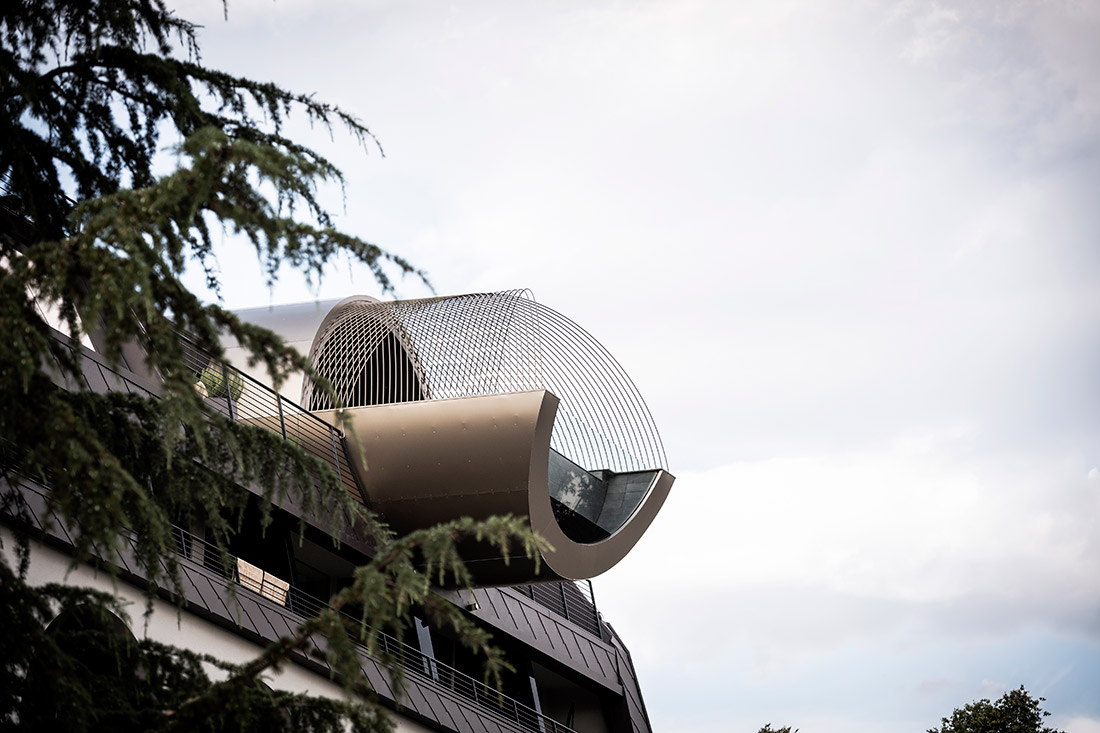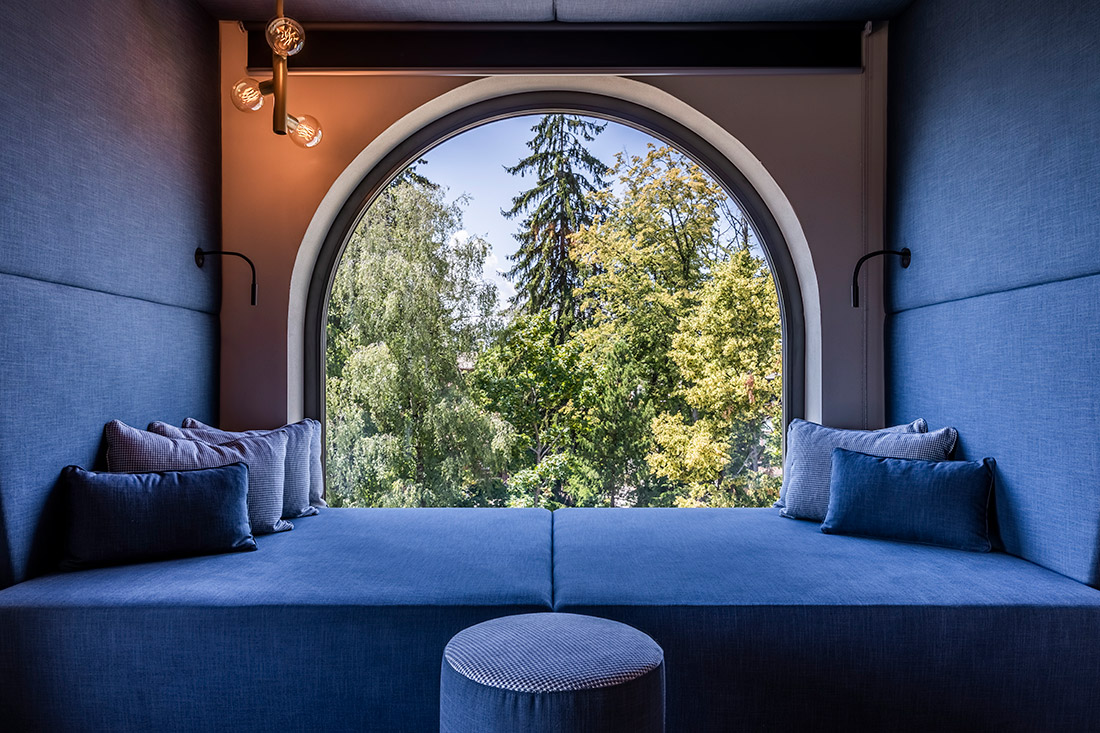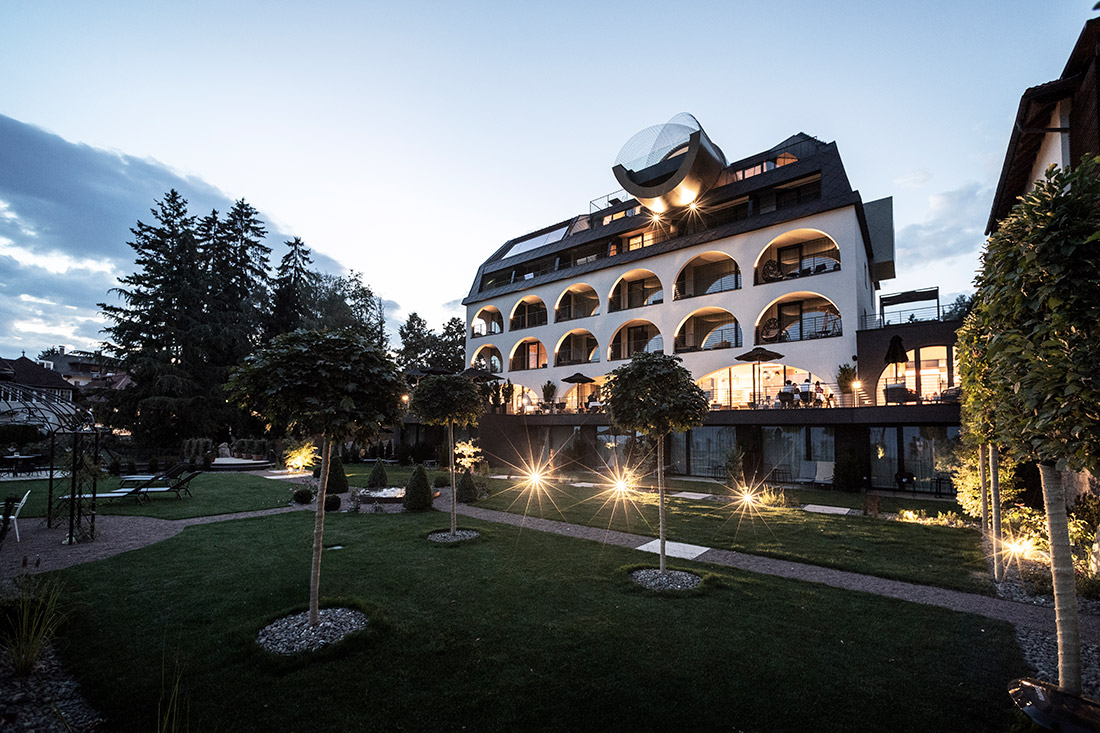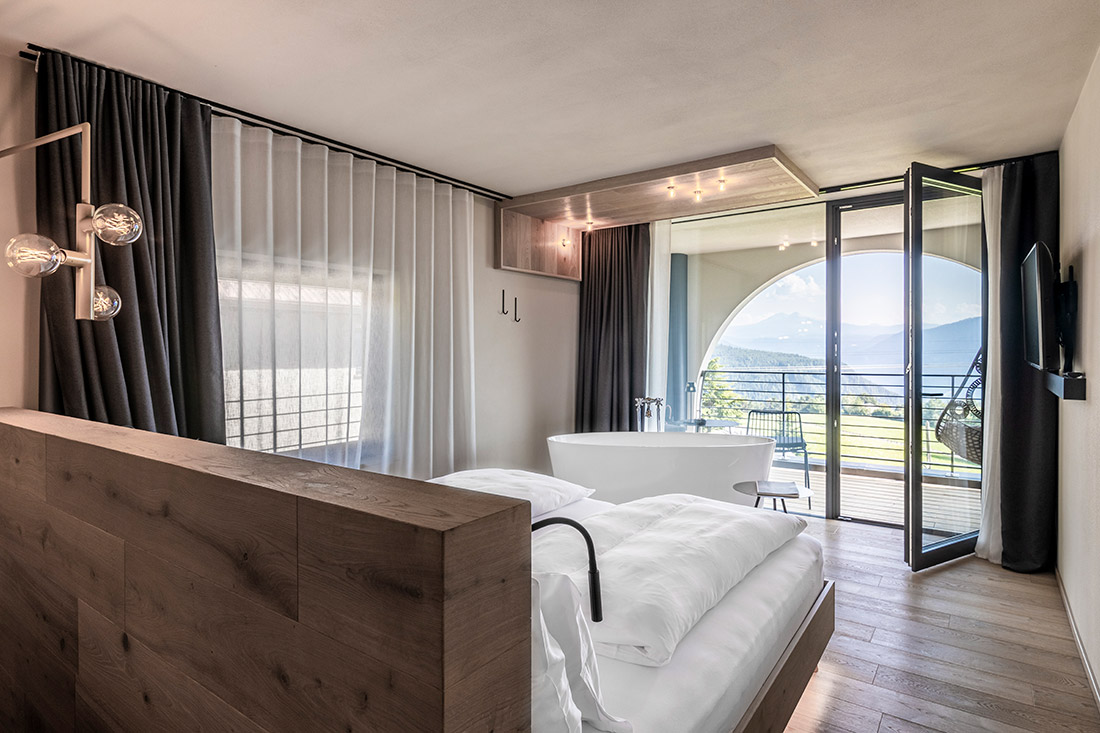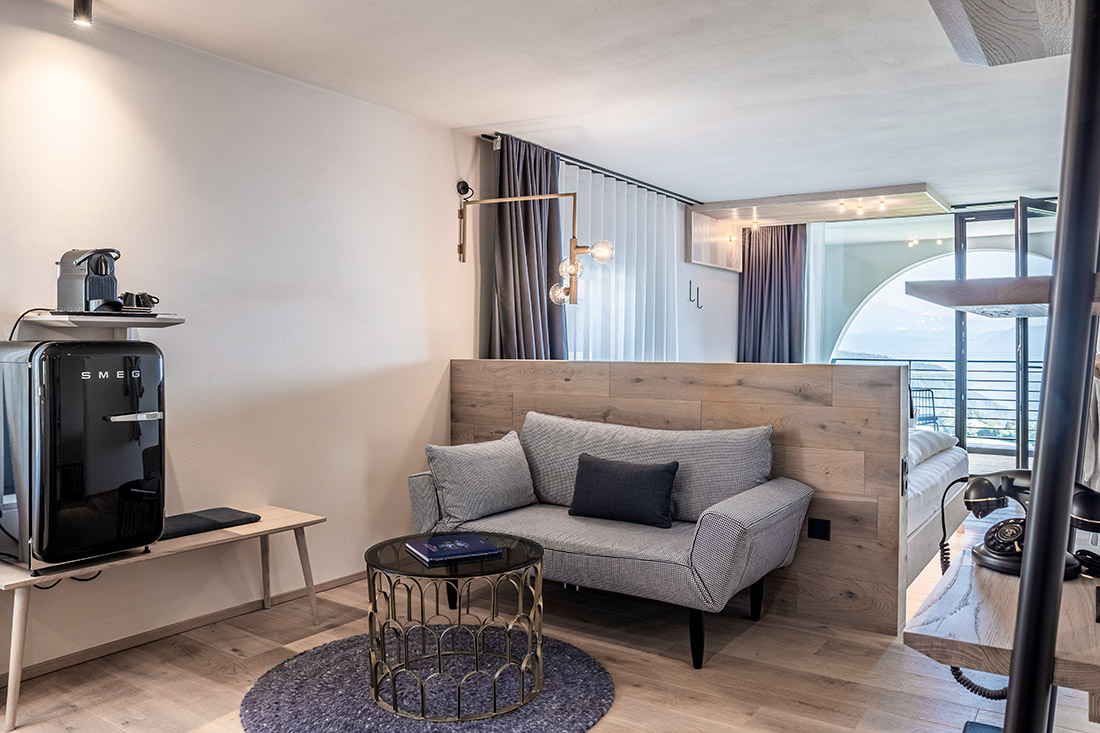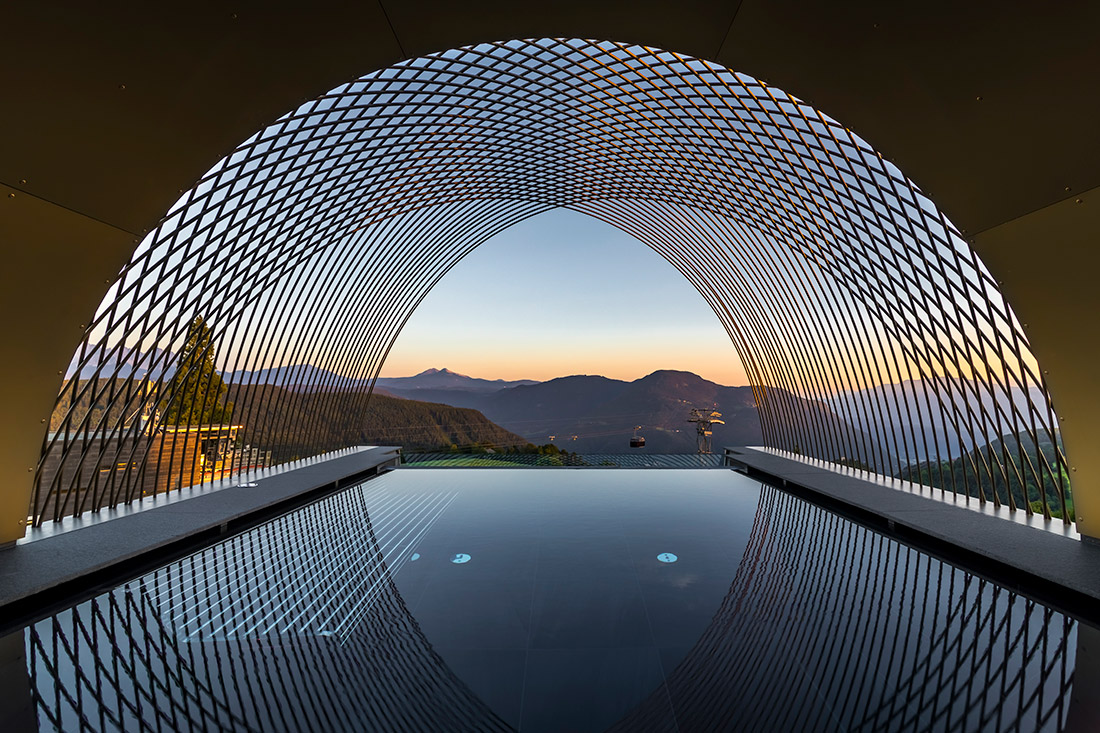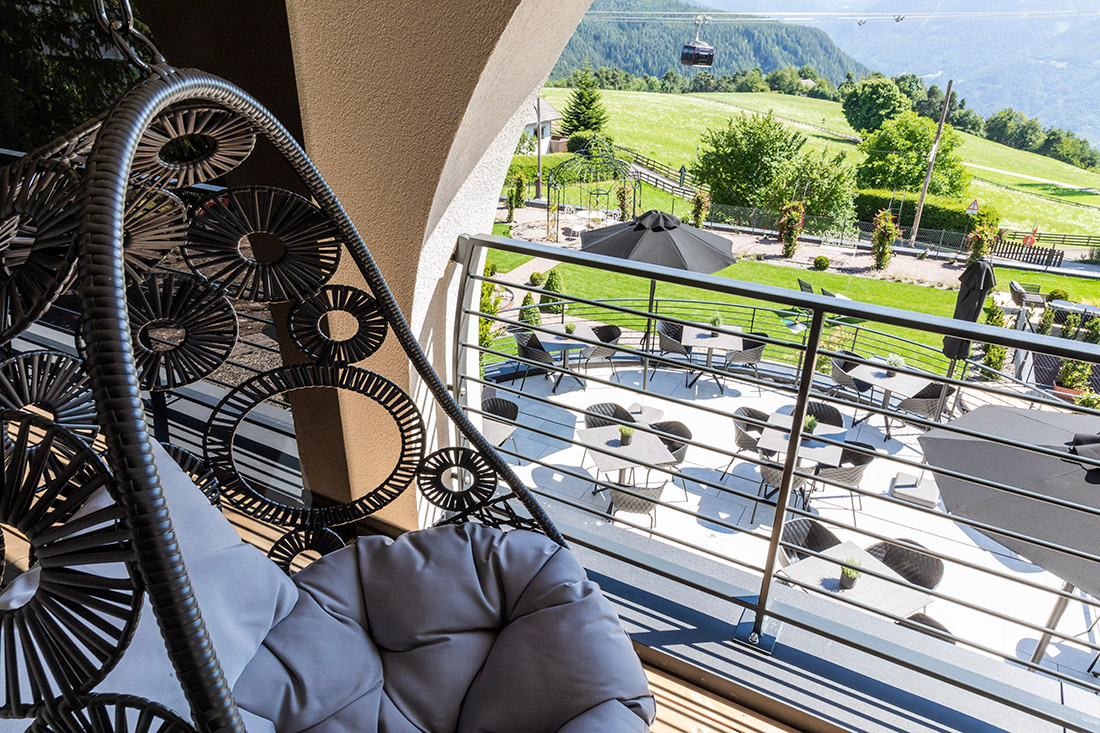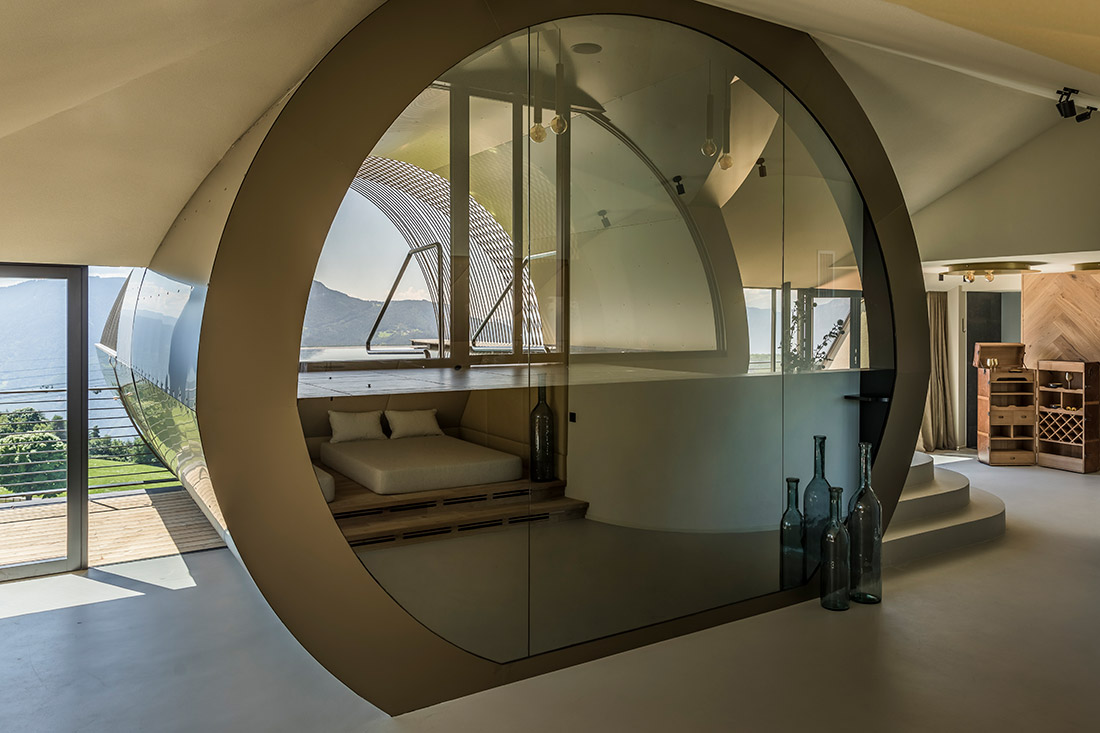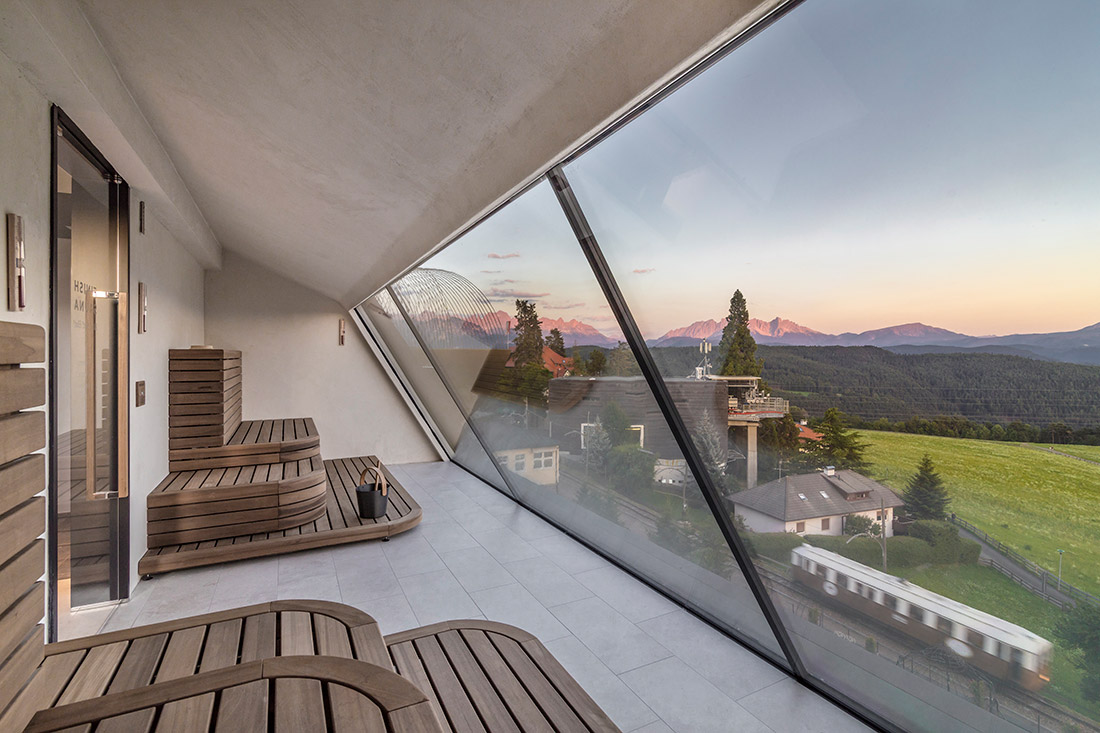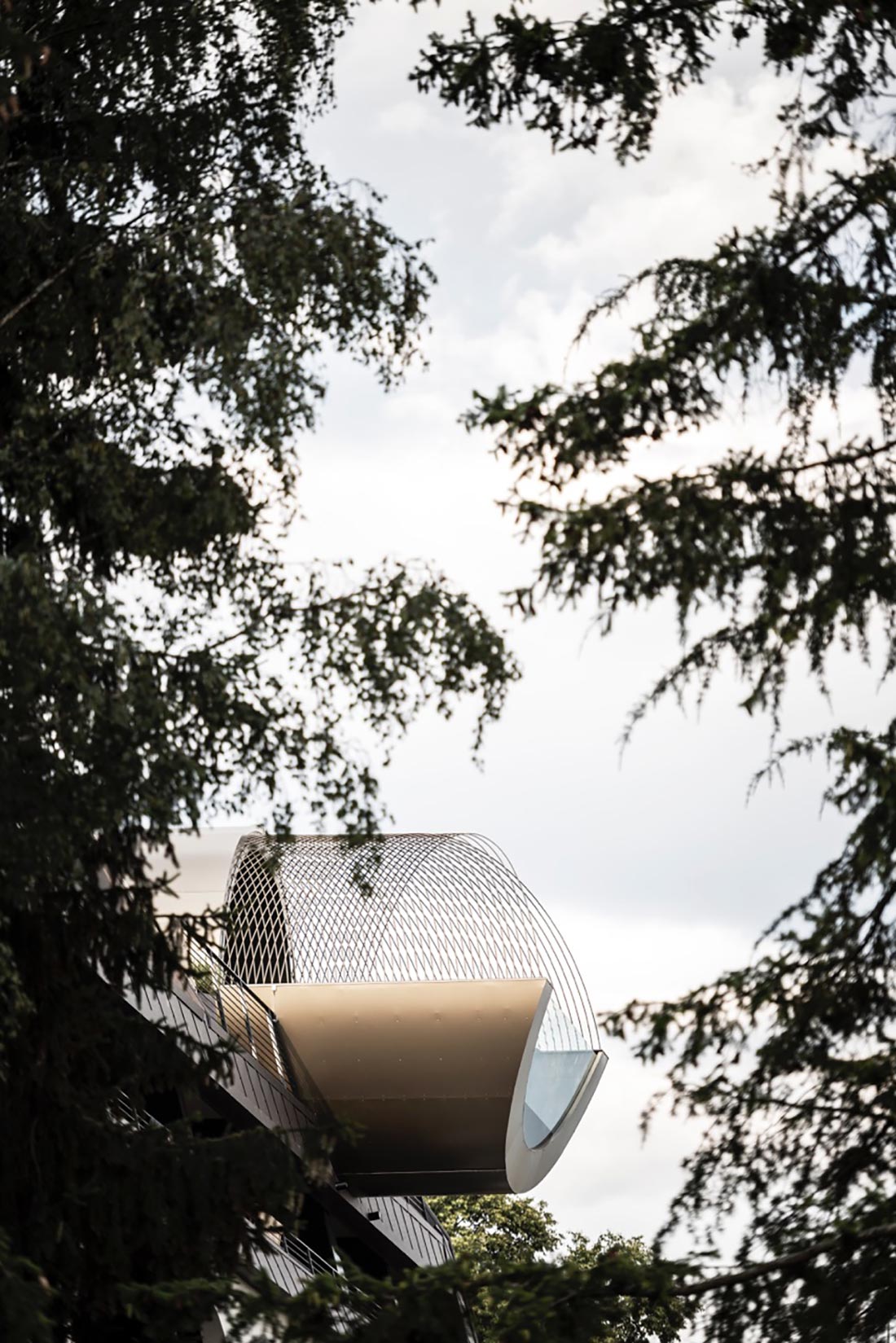 Credits
Authors
noa* (network of architecture)
Investor/Owner
Family Alber, Gloriette Guesthouse
Photos
AlexFilz, Tiberio Sorvillo
Construction start
January 2018
Completion
July 2018
Intervention
Hotel demolition and new construction
Location
Soprabolzano – Renon, Italy
Volume
6.400 m3
Surface area
2.000 m2
Related posts
Powered by