Historic village Matera can be found in the south of Italy and is world famous for its Sassi quarters, a stunning and well preserved example of a village where hundreds of caves were turned into dwellings, churches and palaces. It is a UNESCO World Heritage site since 1993.
The company Sextantio was founded as a project to restore abandoned historic hill towns of Apennine Mountains and the Sassi di Matera through the concept of "Albergo Diffuso" (diffused hotels). The caves were once inhabited by impoverished workers and have a complex history that dates back to the Middle Ages. For the restoration we maintained the proportion of the rooms and used original and recycled materials. The use of modern technology for heating and plumbing is hidden as much as possible. Life in the Sassi was very focused on community, so we put extra attention into the external appearance of the houses, the communal wells. The furnishings and household objects were less refined though, so we kept a more minimalistic approach to the interior.
The project shows how you can successfully restore the identity of vernacular buildings through a researched understanding and an honesty with the buildings' origins, combined with a touch of poetic license.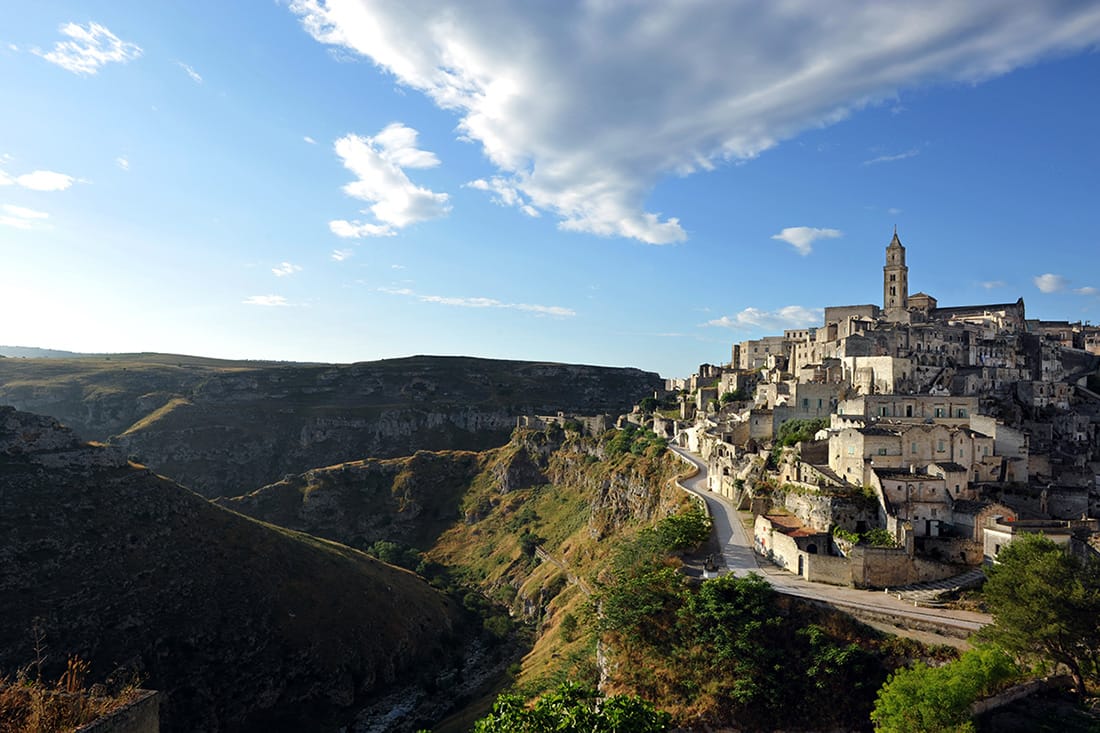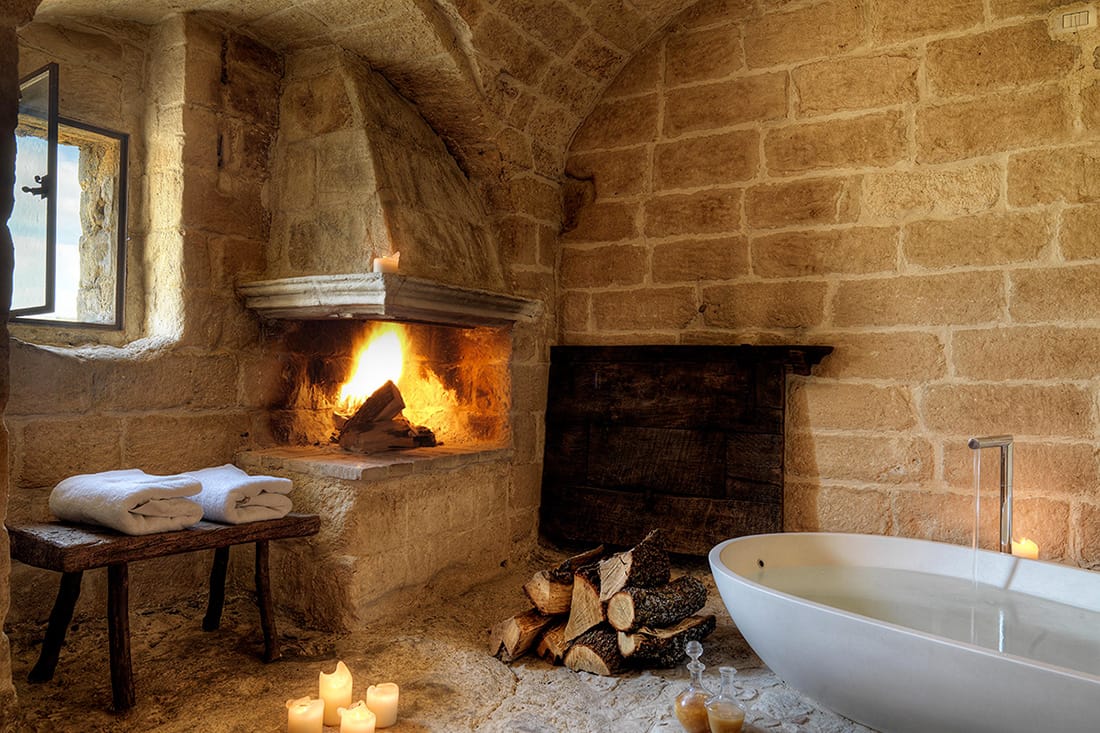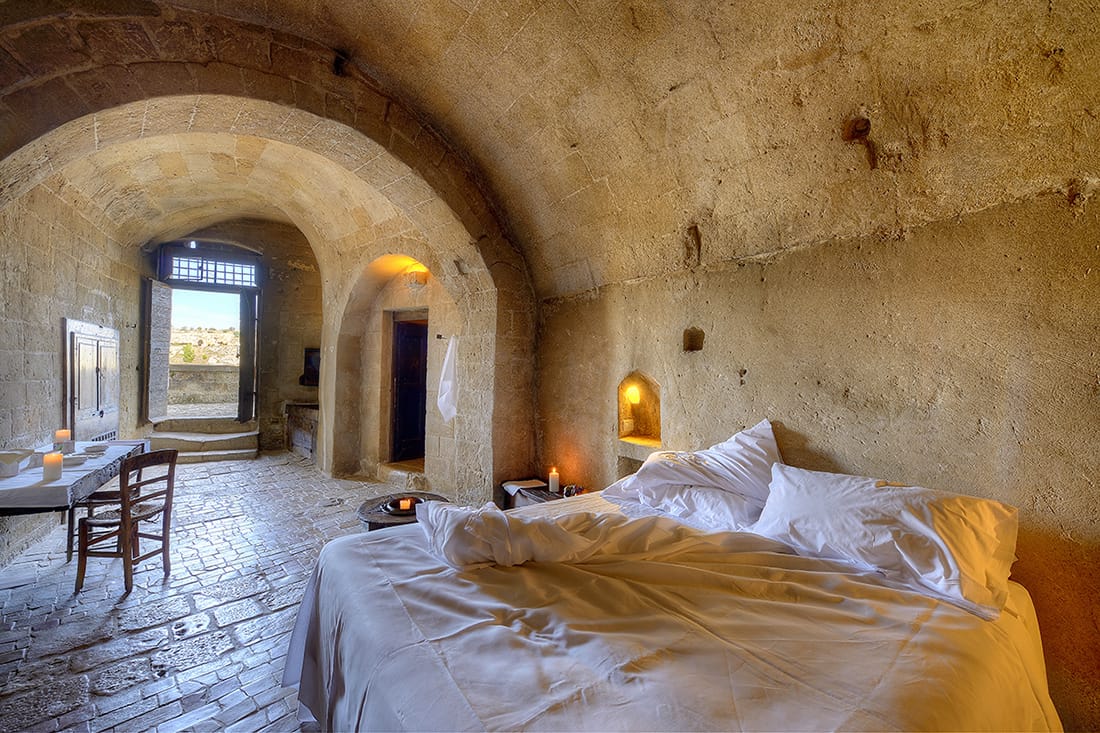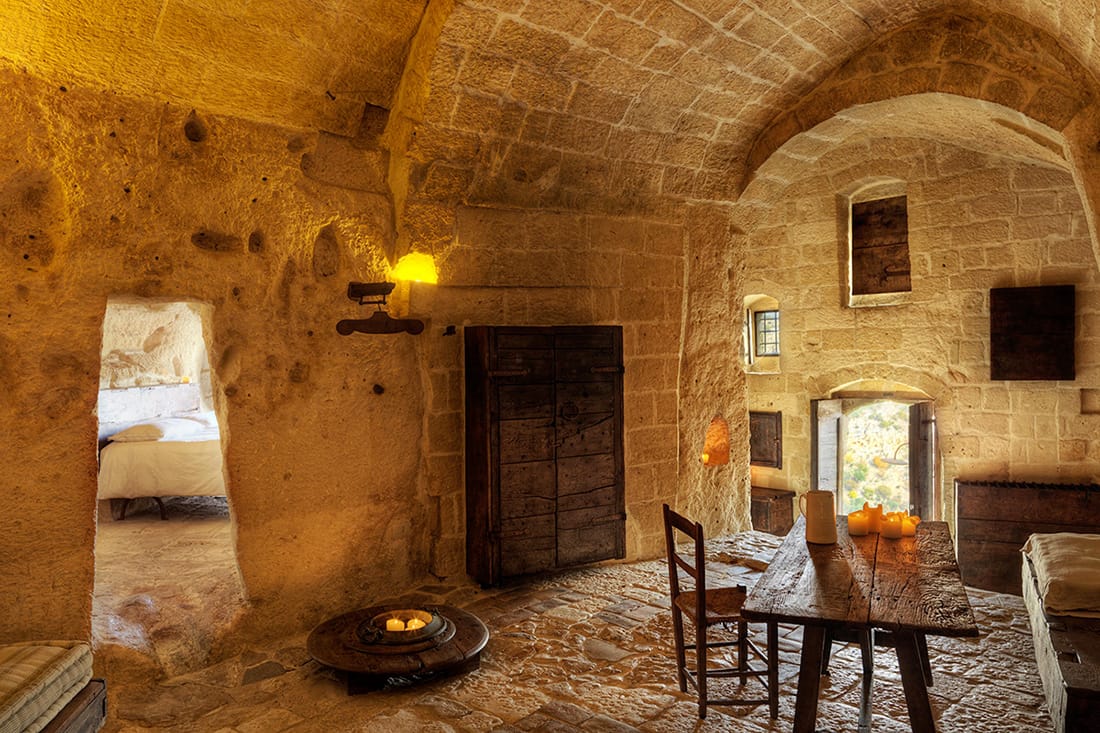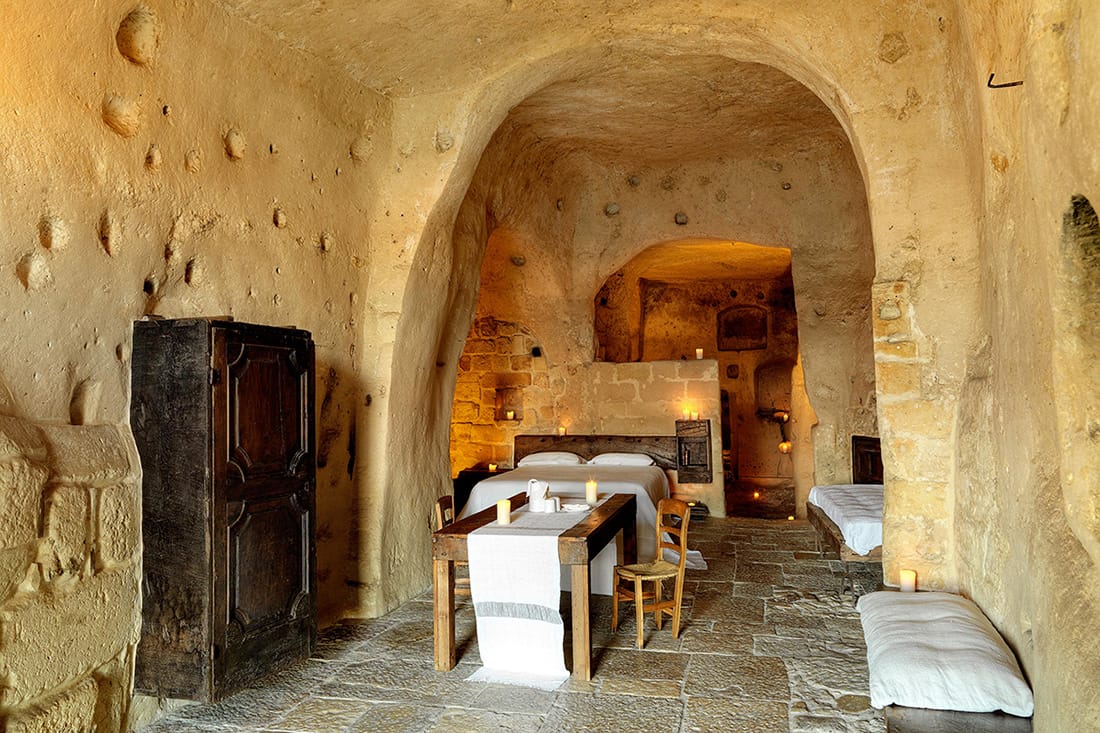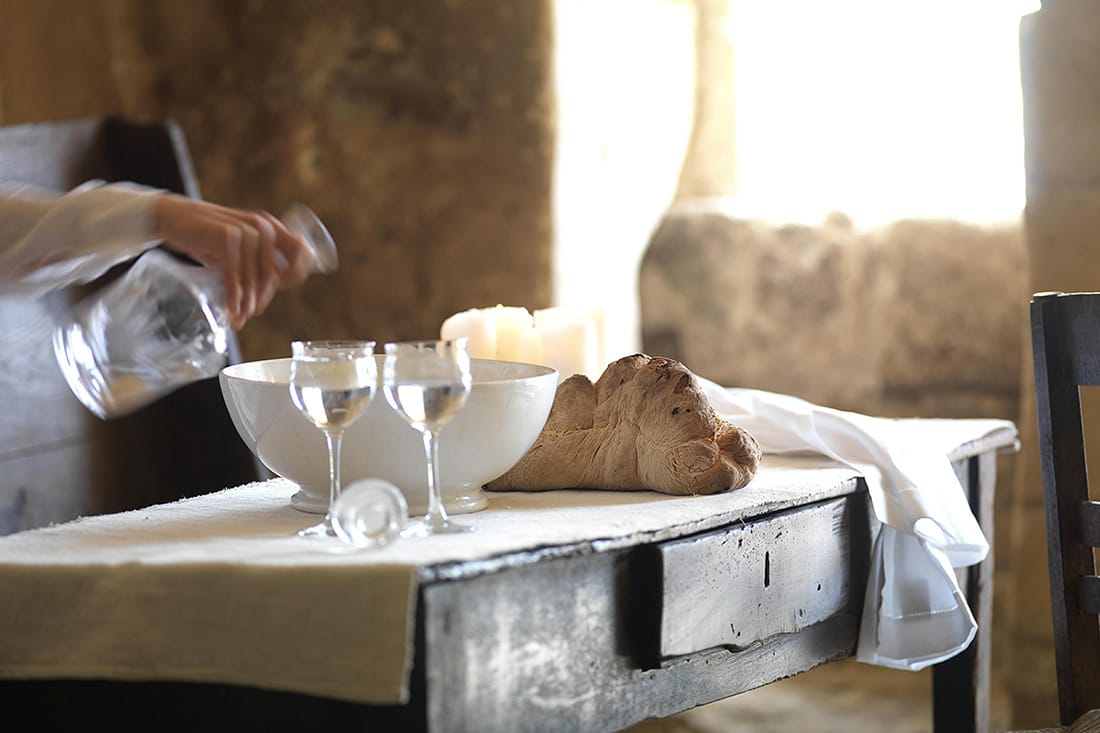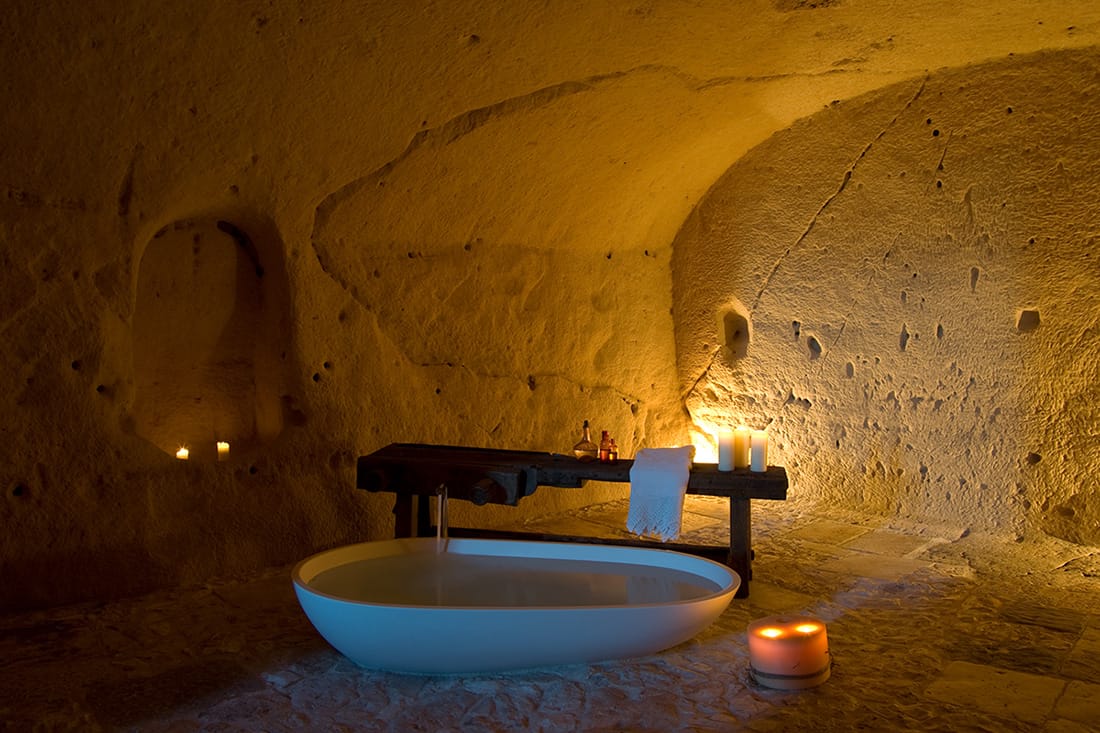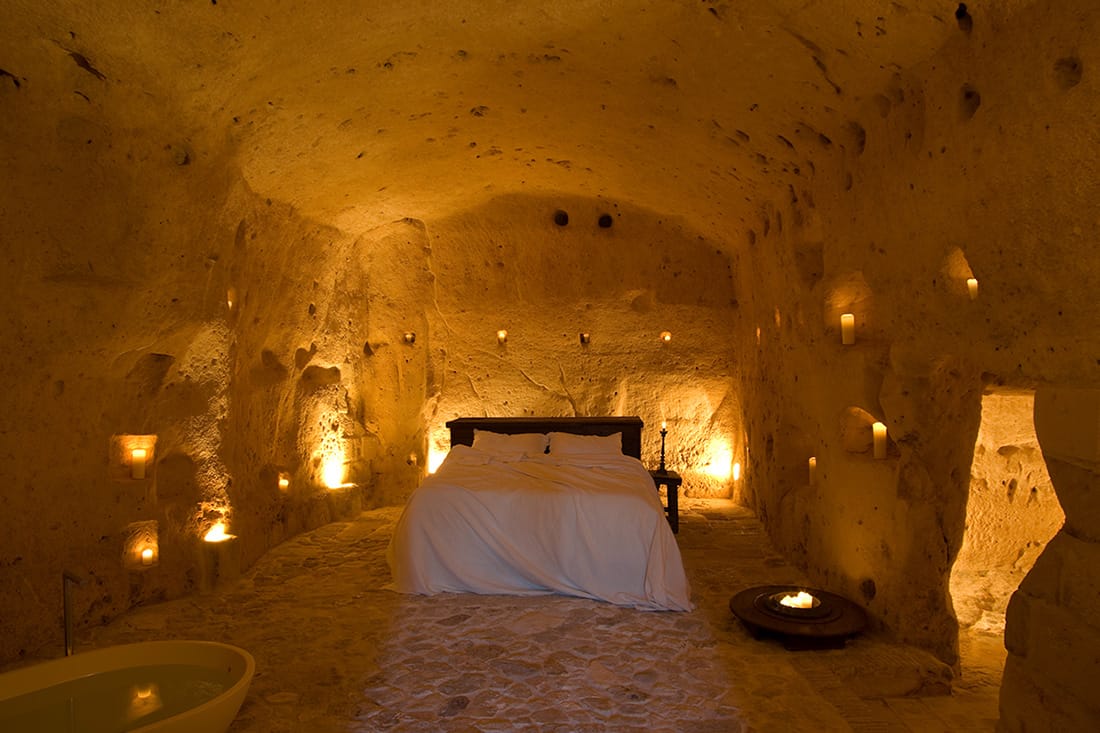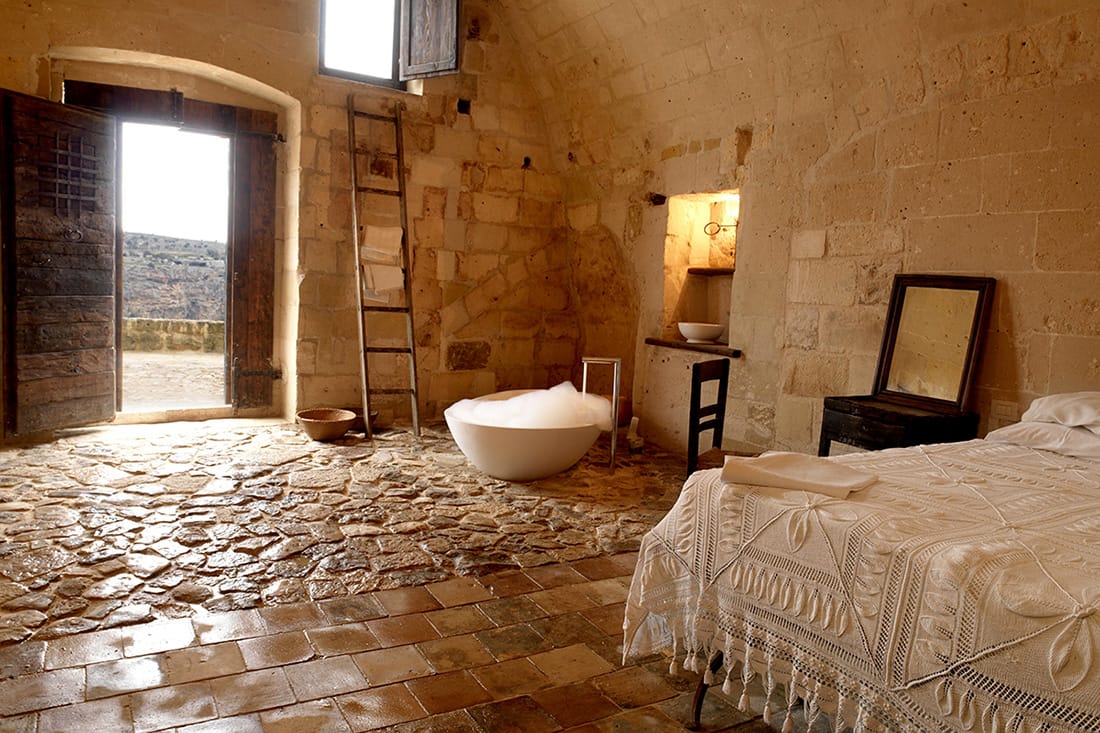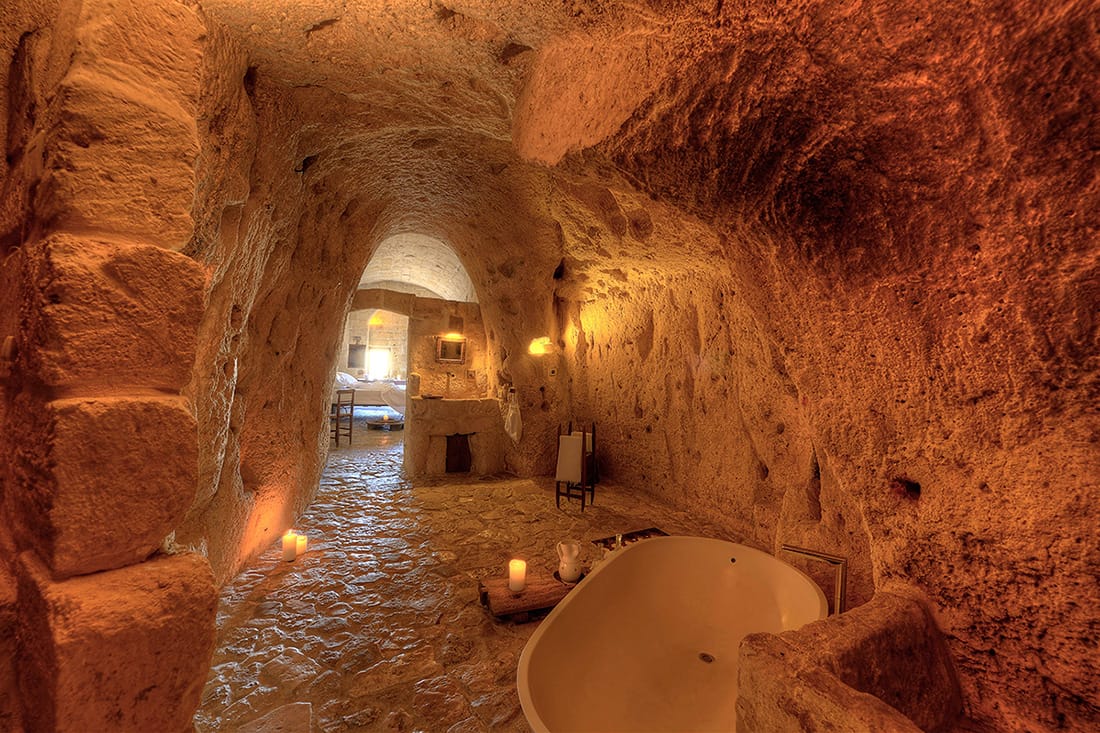 Credits
Author of the creative story
Sextantio Ltd
Tourism enterprise
Sextantio Ltd
Year of completion
2006
Location
Matera, Italy
Photos
Traveller Made
Related posts
Powered by