Universo Assisi, with the artistic direction of Joseph Grima, is a festival about culture, music, art, dance, architecture, theater, which for its third edition, was focused on the topic of environmental sustainability, declined in all its forms: from technical organisation choices to the use of non-polluting materials, to the identification of locations that allow the exaltation of the landscape beauty of Assisi. With these premises and with the idea of reactivating unusual or unconventional spaces, Universo Assisi has involved Open Design School in the creation of a "Piazza dell'Architettura", under the arches of the Santa Chiara Basilica, which effectively becomes the "foyer" of the festival. Open Design School has designed a modular, open and dynamic structure, which has lent itself fluidly to being an educational space for children, a morning location for talks and collateral events, a setting for sound installations at night. The space has changed its skin according to its intended use, transforming itself into a real multigenerational aggregation center, an iconic place to be together and participate. The constantly evolving modular structure fit with the theme of the festival that deals with the theme of over tourism and the creation of formats suitable for welcoming all types of audiences, starting from children, and trying to design new strategies for a different narration of the city with the virtuous and alternative use of urban spaces, reactivated for citizens. The installation was self-built by our team in collaboration with spontaneous citizens that wanted to participate to the regeneration of a space of their city.
What makes this project one-of-a-kind?
For the first time ever, the space under the arches of Santa Chiara church in Assisi was turned into a community space with its own features and vocation. Over the years, infact, that space was used only as a passage alternative to the parallel street but never considered an urban public space. The installation worked around this lack of identity, providing finally a reason for the community to use the space, to stay there and have a different perspective on the square. Moreover, the multifunctional areas designed and provided, have created a gathering point of families, children, tourists, youngsters, etc that could use the facilities in different ways according to the different times in a day.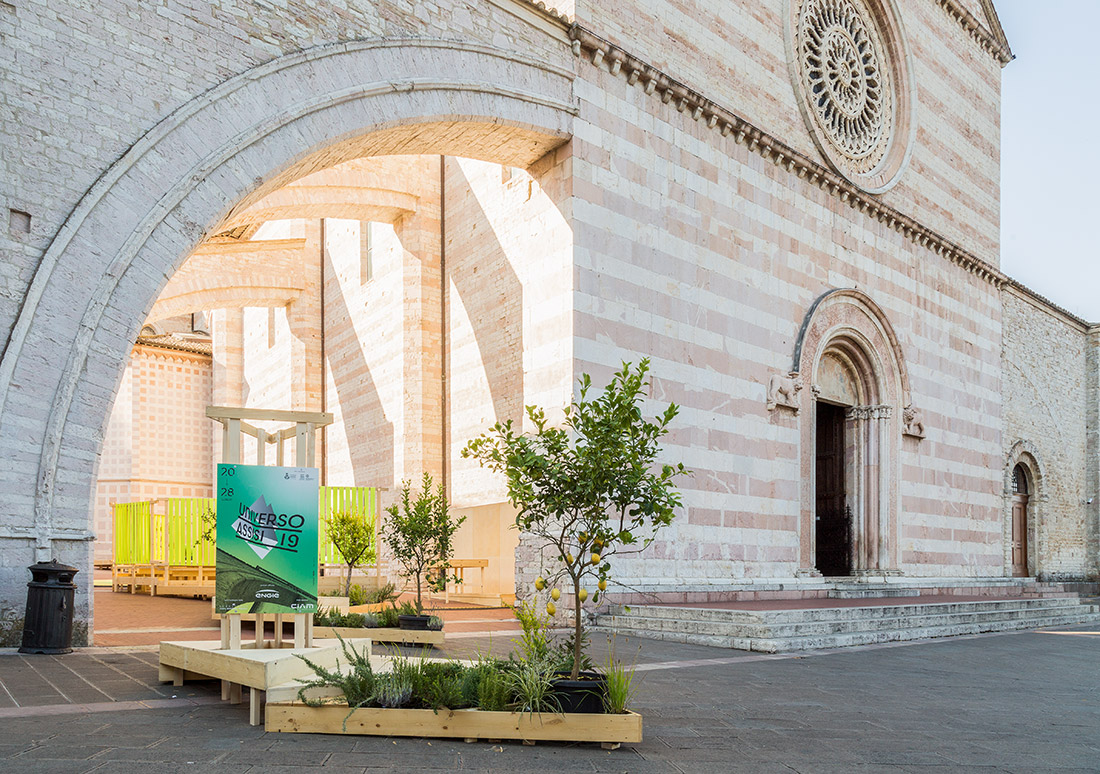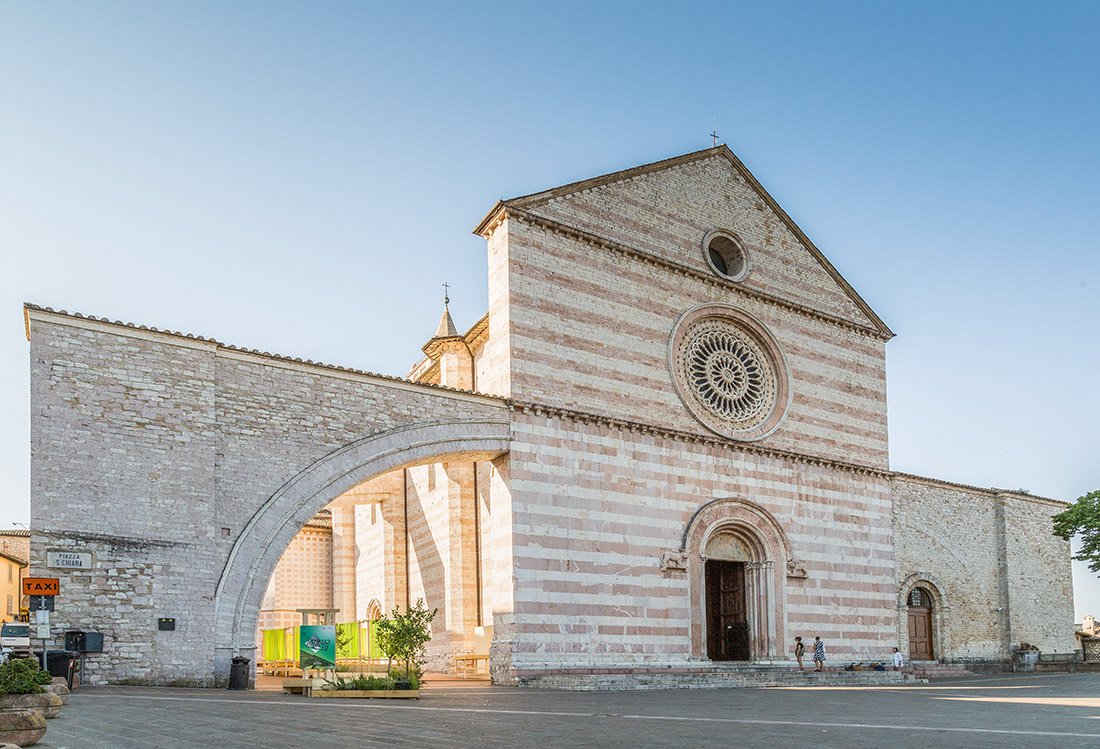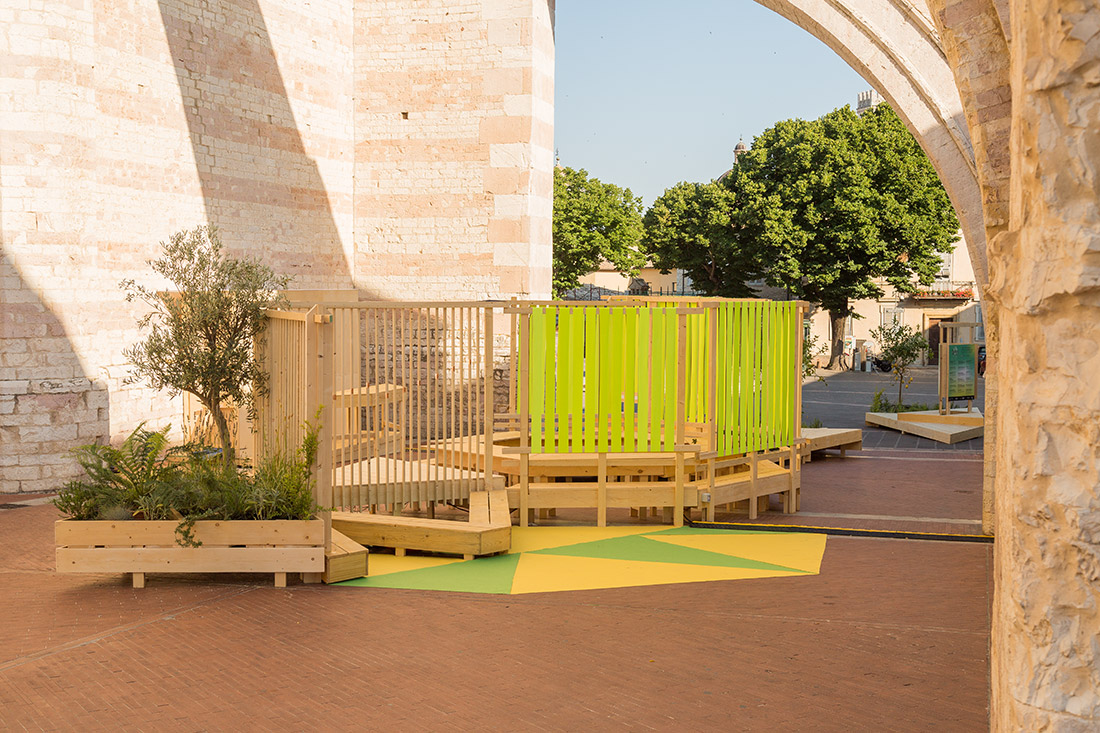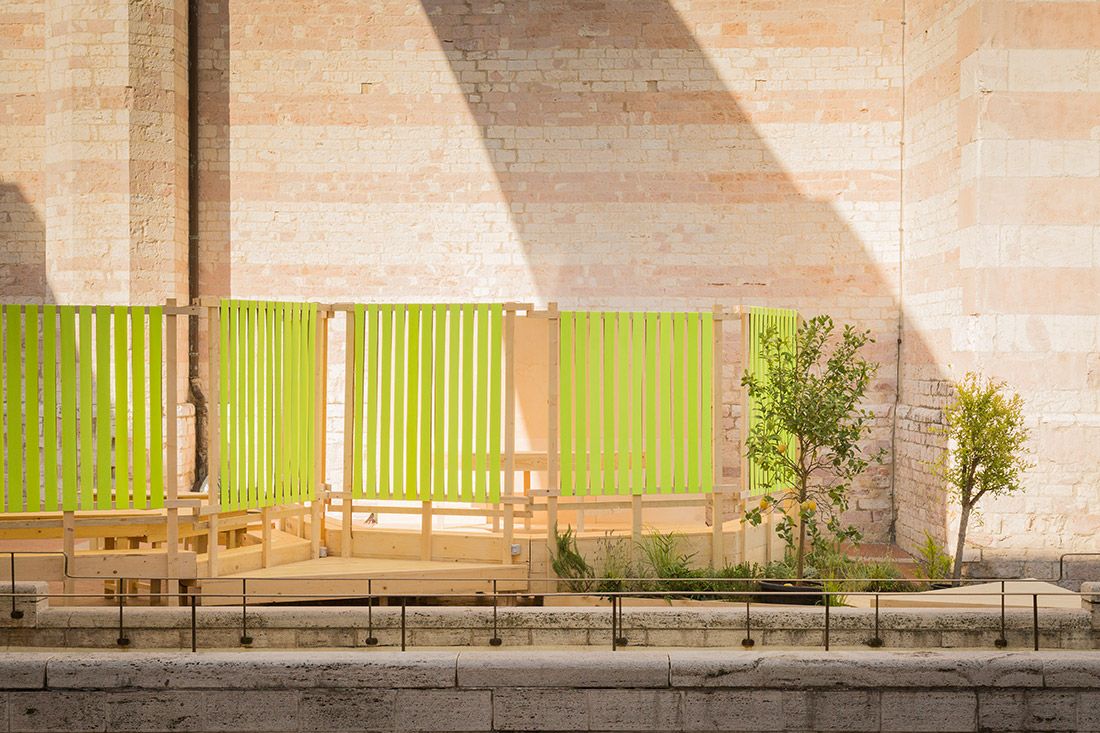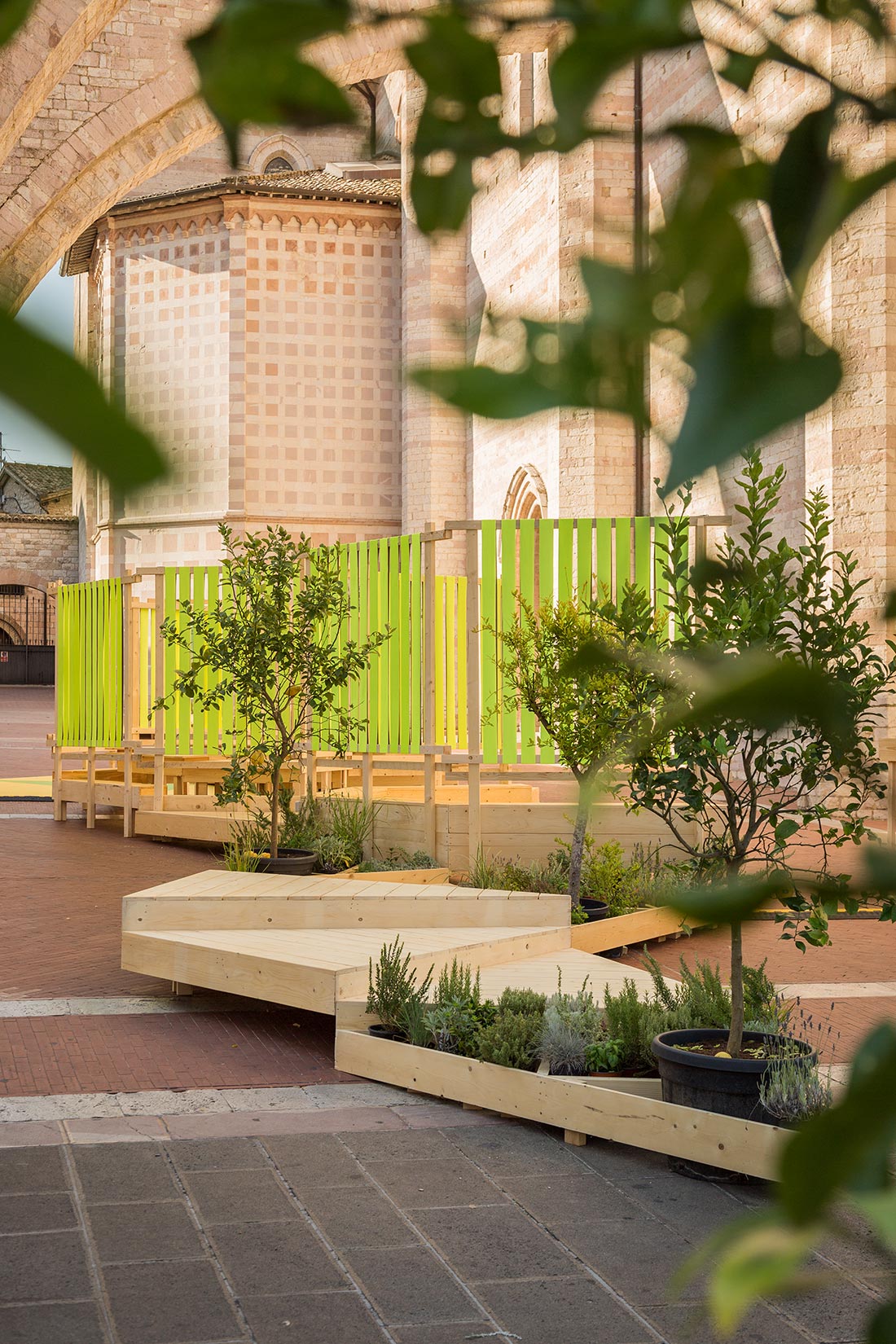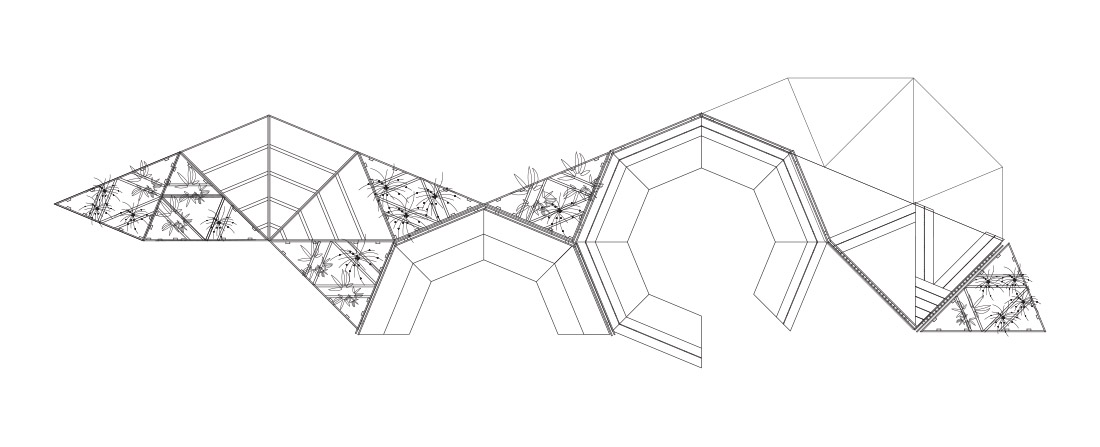 Credits
Authors
Open Design School; Rita Orlando, Marco Laterza, Giovanni Diele, Pasquale Montemurro, Santa Nastro, Simona Zurlo, Stefano Battaglini, Anna Cellamare, Antonio Guerrieri, Giovanni Martemucci, Gabriella Mastrangelo, Davide Tagliabue
Client
Municipality of Assisi for the Festival Universo Assisi
Photos
Michael Marzi
Year of completion
2019
Location
Assisi, Italy
Total area
500 m2
Related posts
Powered by