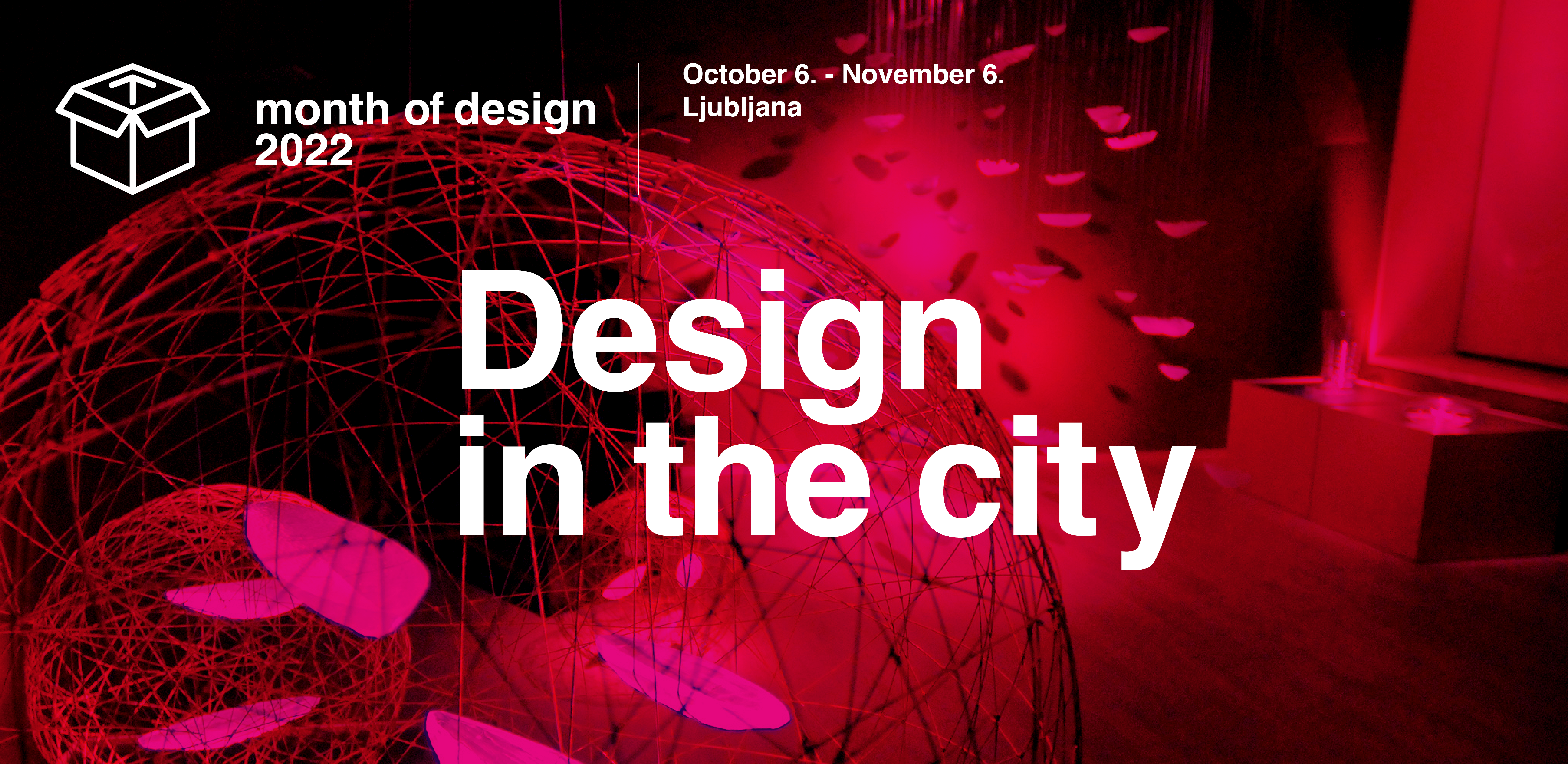 MONTH OF DESIGN 20th ANNIVERSARY
Oct 6-Nov 6
Ljubljana,
Slovenia
Month of Design
Month of Design aims to explore, evaluate and promote the role of design in society, drawing attention to the creative potential in the region and beyond. It is the most diverse design festival in the country, featuring attractive events and exhibitions and highlighting the most outstanding design achievements.
Target audience
Creators, designers and architects
Entrepreneurs and brand experts
Representatives of educational and other institutions and industries
Media representatives
Creative industry students
Non-specialist audiences who appreciate good design
Reach
Visitors to events and exhibitions: 50,000+
Month of Design magazine: 10,000 readers
Website: 6,000+ views
Facebook: 20,000+ followers
Instagram: 6,000+ followers
Newsletter: 30,000+ subscribers
Opening event & Slovenian Design Award Ceremony
Since 2003, Month of Design has been rewarding creators and companies that significantly contribute to improving the quality of design. By means of awards such as Design of the Year, Interior of the Year, Timeless and Perspective ones, Month of Design critically evaluates the relevant achievements of the profession and draws attention to creative design potential.
BIG SEE design awards
Within the framework of the Festival, the BIG SEE Awards for design excellence in South East Europe will be granted in the following categories: Product Design, Fashion Design, Wood Design and Tourism Design. The BIG SEE Visionary Award will also be presented, namely for an outstanding contribution to the development of design in the region.
Conference Shine
Conference Shine offers a place for interdisciplinary dialogue on the role of design in developing competitive and successful brands strategies, concepts and business models in the framework of accelerating global changes.
The aim of the conference is to rethink old concepts and challenge established ideas, to provoke and inspire, to open up new space for visionary thoughts as a response to challenges of the 21th century.
Conference will also be the right place for networking between managers and designers.
Eat & Drink Design
Eat & Drink Design is a unique culinary Month of Design event which has been going hand in hand with great design achievements and outstanding design brands since 2008. Various design brands and culinary masterpieces will once again bring about an unforgettable design-culinary experience that will surely be remembered for a long time to come.
Design in the City
The Design in the City project aims to integrate good design into the pulse of the city of Ljubljana. This project seeks to discover and launch new design ideas and provide an opportunity for the creative business world to expose the excellence of its own professional practice in times when creativity has become imperative.
BIG SEE Debates
BIG SEE debates are in-depth discussions on design and business challenges occurring in the region and beyond. They represent a leading creative regional forum which is intended for top experts and other connoisseurs. By using the concept of hybrid events, the forum addresses key issues of our time, critically reflecting on them as well as using them to trigger a change.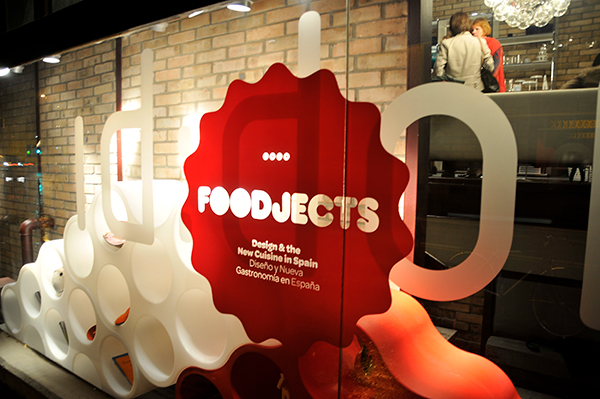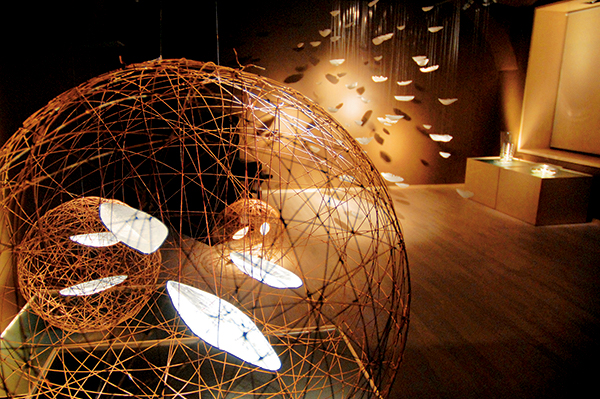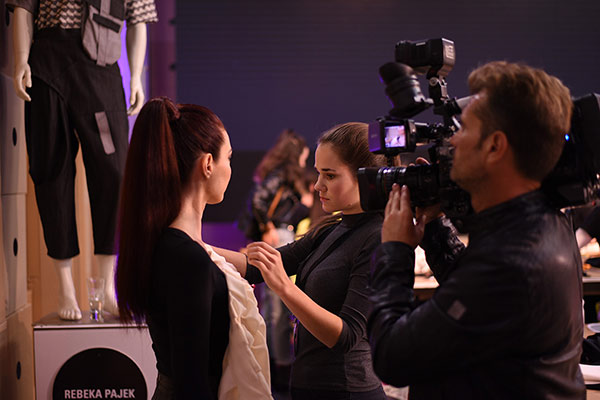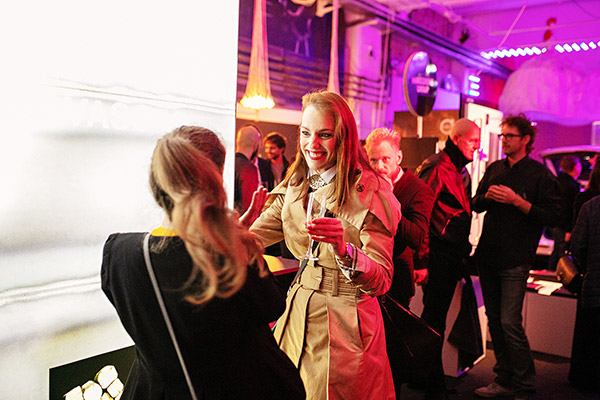 Design Zone
This year's Design in the City will take place in the following streets representing the main venue of the Design Zone:
Vidovdanska cesta (Vidovdanska Street)
Trubarjeva cesta (Trubarjeva Street)
Stritarjeva ulica (Stritar Street)
Mestni trg (Town Square)
Gornji trg (Upper Square)
In addition to the above-mentioned venues, the programme featuring various events and exhibitions will also take place at some other locations in the city of Ljubljana.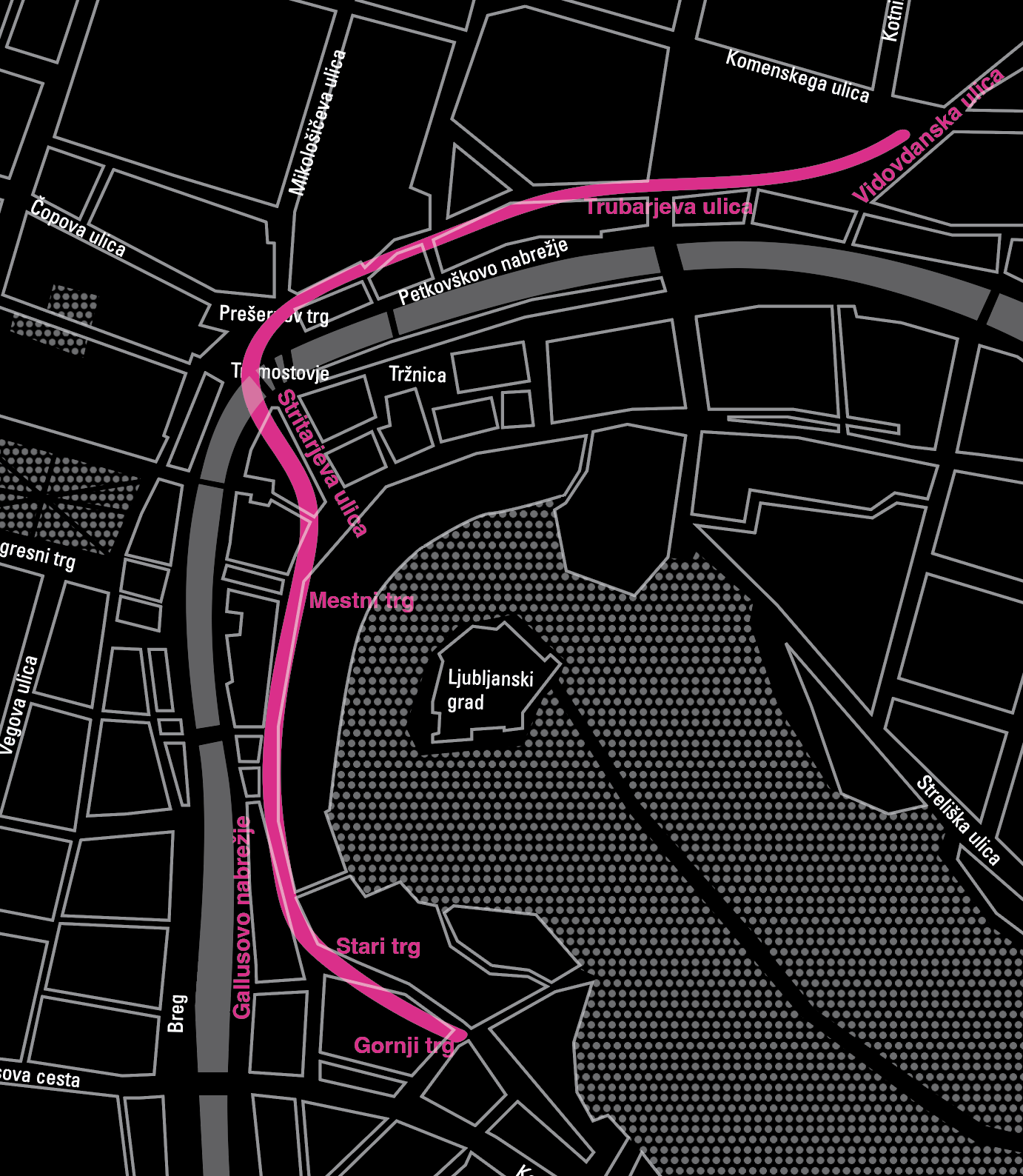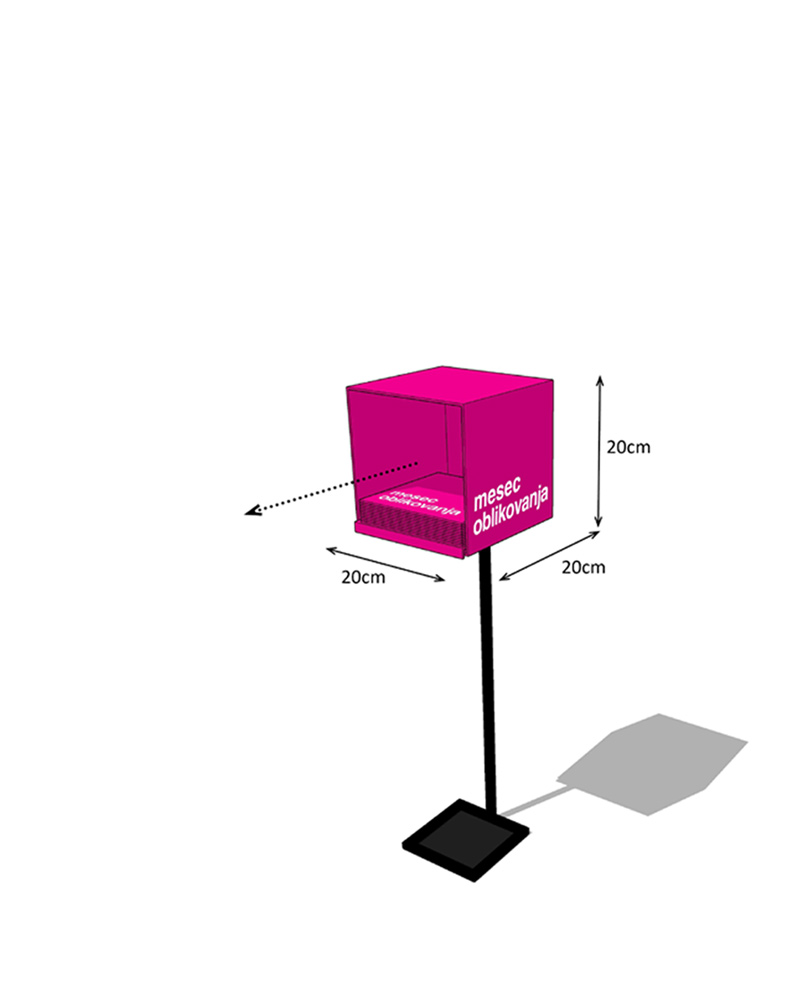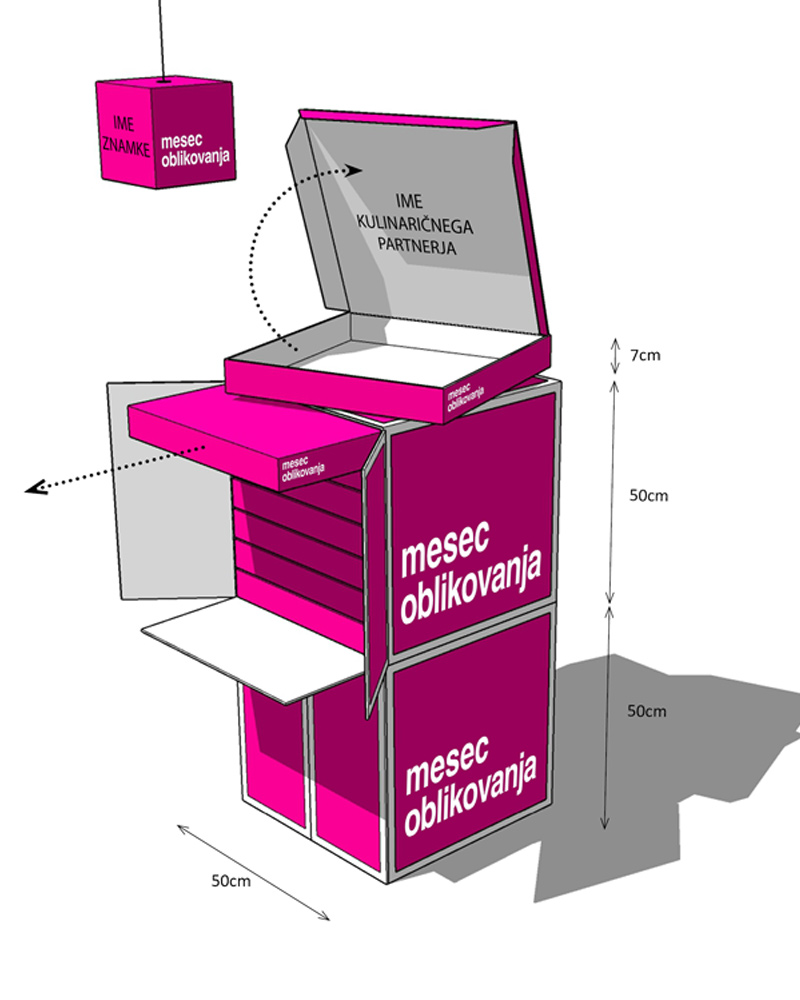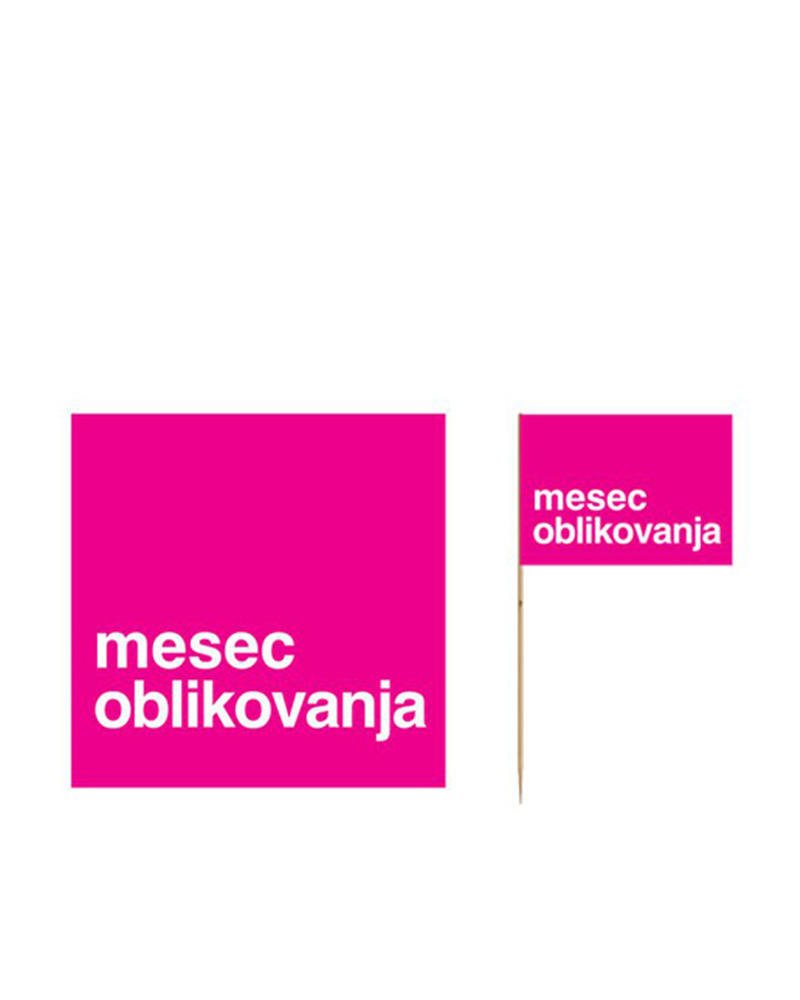 Label and promo toothpicks
TWO OPTIONS TO PARTICIPATE
DISIGN IN THE CITY
Price: 500 € + VAT
Event organisation support

Advice on finding promotion ideas, partner, location …etc.

Location sign

Marking the location with a festival street sign
Distribution of the Month of Design Guide

Month of Design Guide

Listing your brand in the Guide along with an event announcement, description and a photograph;
Distribution of the Month of Design Guide

Month of Design website (www.zavodbig.com)

Adding your brand to the Design in the City map
Creating an event calendar announcement
Exposing the event on the front side of the website
Description of the event on the website

Social media

Creating an event on Facebook
Post on Instagram and Facebook

PR activities

Inclusion of the event in e-invitations and media announcement

With additional payment

Photos and video of the event (200 Eur + VAT)
DESIGN IN THE CITY ALONG WITH EAT & DRINK DESIGN
Price: 2.000 € + VAT
Inclusion of the brand into a culinary performance

Providing a location in the Design Zone in the centre of Ljubljana
Assistance with selecting a culinary partner
Culinary station (EDD BOX)

Event organisation support

Advice on finding promotion ideas, partner, location …etc.

Location sign

Marking the location with a festival street sign
Distribution of the Month of Design Guide

Month of Design Guide

Listing your brand in the Guide along with a description and a photograph;
Advertisement in the Month of Design Guide
Distribution of the Month of Design Guide on all events locations

Month of Design website (www.zavodbig.com)

Adding your brand to the Design in the City map
Creating an event calendar announcement
Exposing the event on the front side of the website
Description of the event on the website
Logo on the website

Social media

Creating an event on Facebook
Post on Instagram and Facebook

PR activities

Inclusion of the event in e-invitations and media announcements

With additional payment

Photos and video of the event (200 Eur + VAT)