The apartment, located in the heart of Budapest, offers a panoramic view to the urban landscape. The owner's lifestyle is being communicative, flexible and dynamic. These characteristic features were the main elements that lead to the definition of the new functional and spacious scheme: Opening of the daytime areas, but without giving up the option of a possible separation if needed.
The entrance space is a dark grey corridor, which defines the ambient of the entrance, which includes a gallery wall of art collection. The open space – open-style kitchen, dining room, living room, master bedroom – all in one area gives the freedom of enjoying the whole apartment.
If necessary, metallic and glass sliding doors can create a capsule, ensuring a separated master bedroom from the rest of the apartment. The automatic double-layered curtains make it possible to shut out the busy downtown vibes. The style of the apartment is very modern yet elegant – open spaces, hidden lights, built in, hidden wardrobes and storages allow having a very clean space.
What makes this project one-of-a-kind?
The client is engaged of gastronomy, who often organizes private dinners with special guest chefs. Optional the kitchen – living room area can be converted to a spacious dining area, and the special feature is that you can set up the lighting – built in the ceiling – according to the atmosphere you want to achieve. In addition, different table layout can be chosen.
About the authors
Project MA studio has different type of projects coming from the residential, office design, hospitality and gastro field. The man focus is on residential projects. More than 15 years of experience in interior design projects.
Text provided by the authors of the project.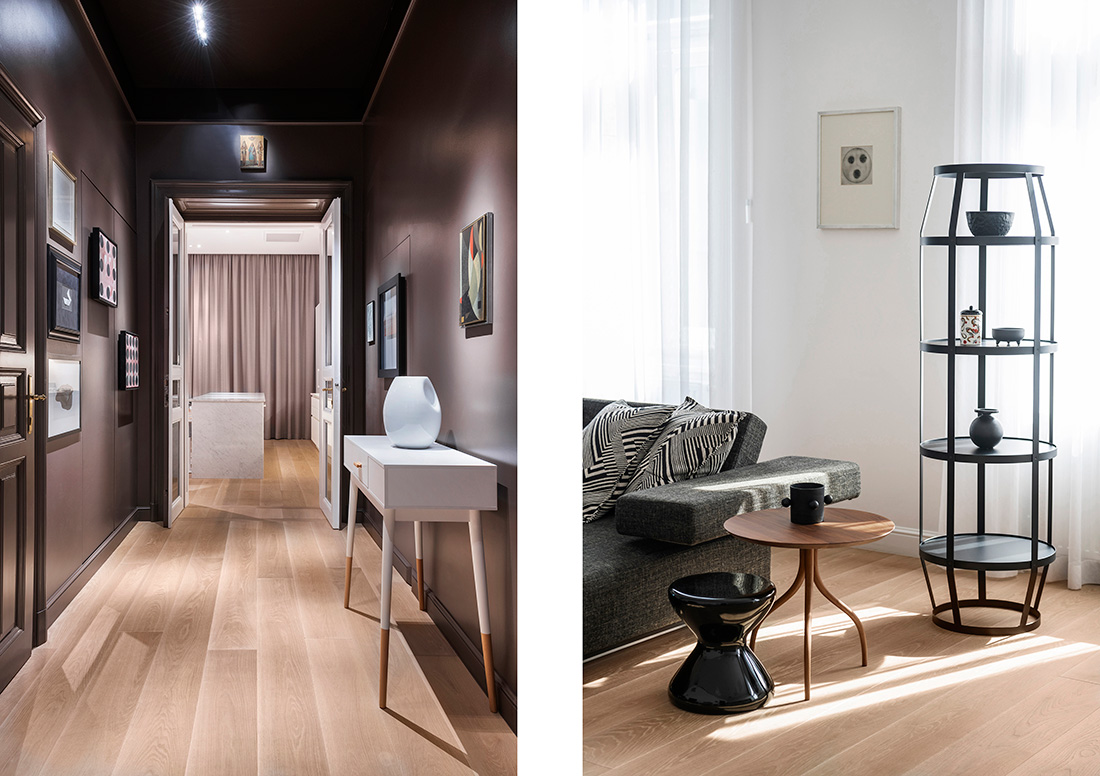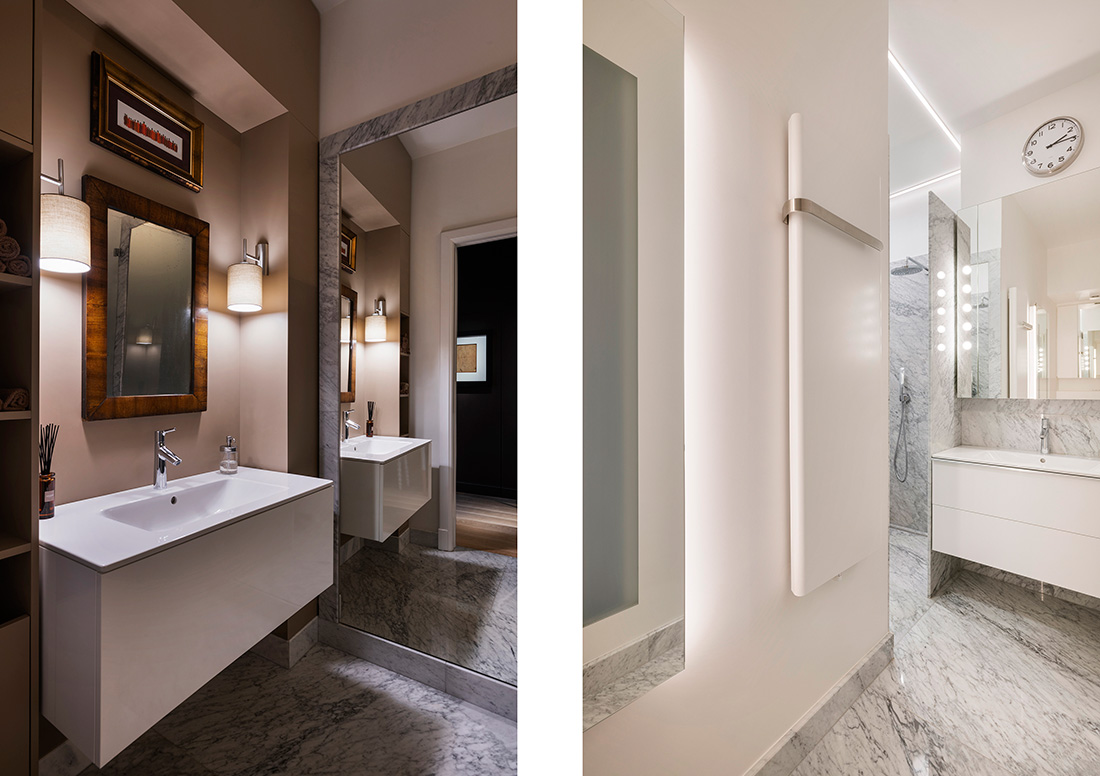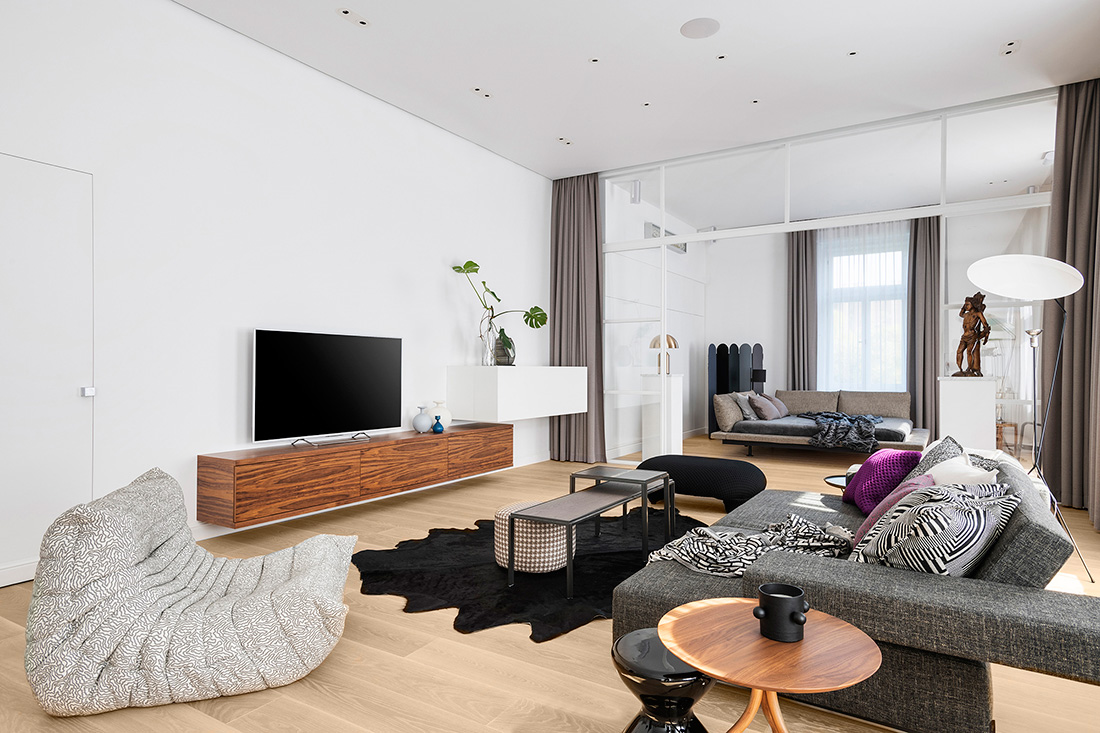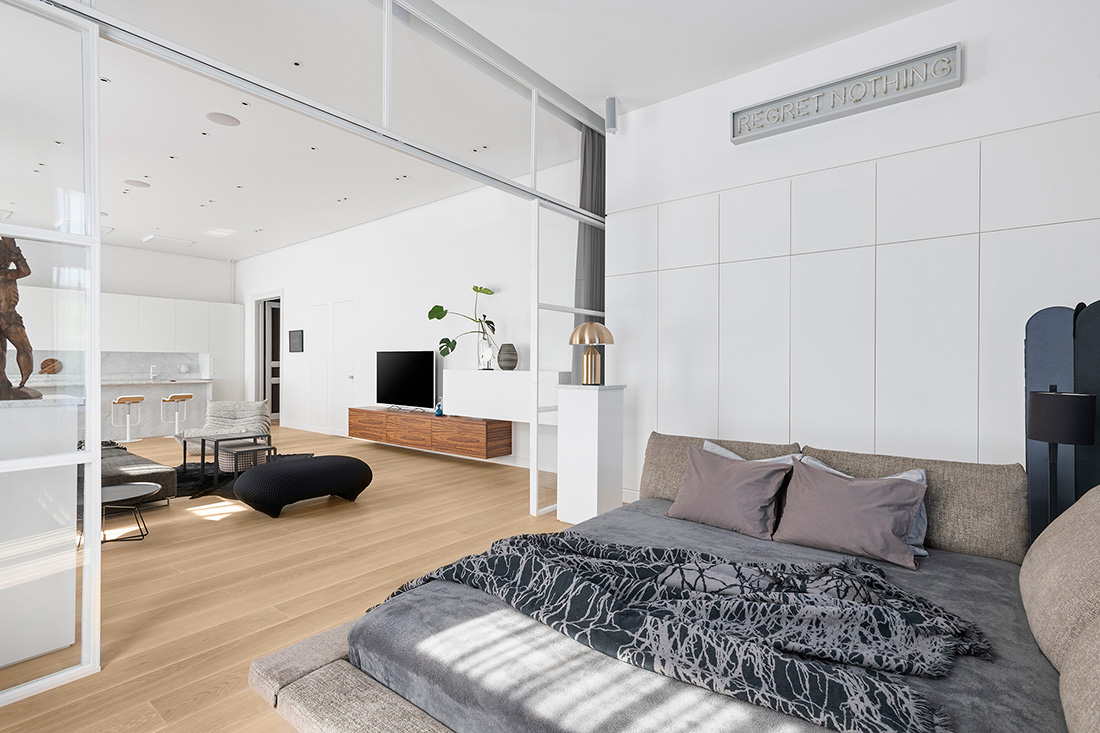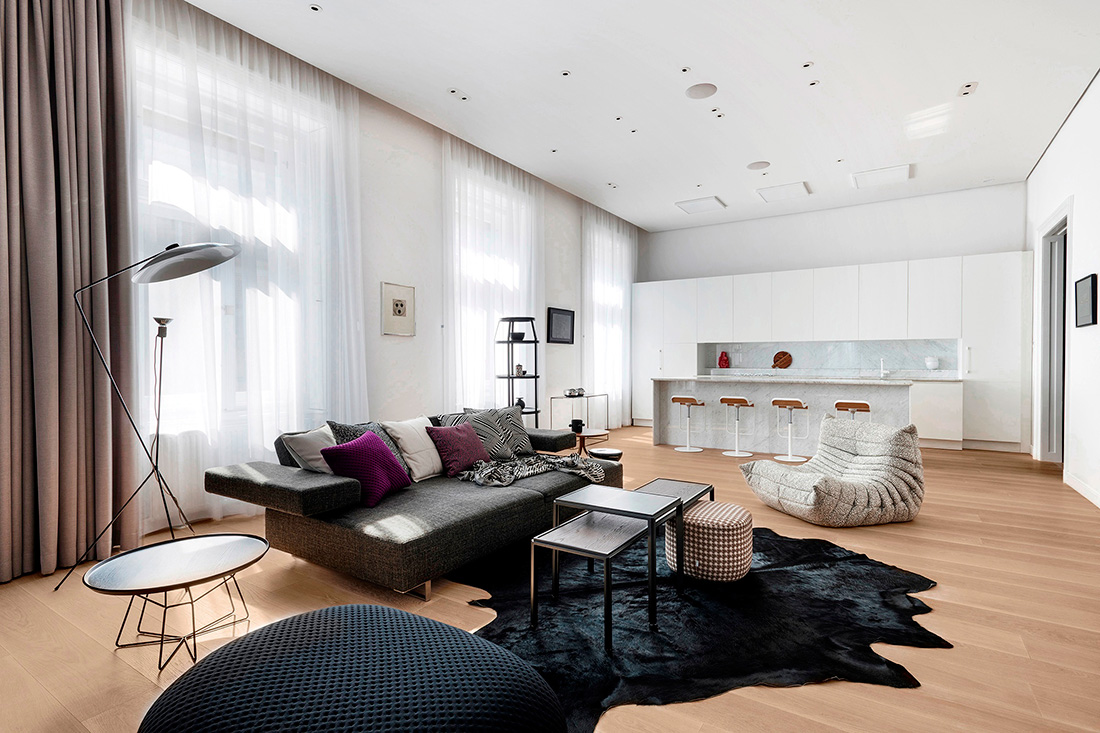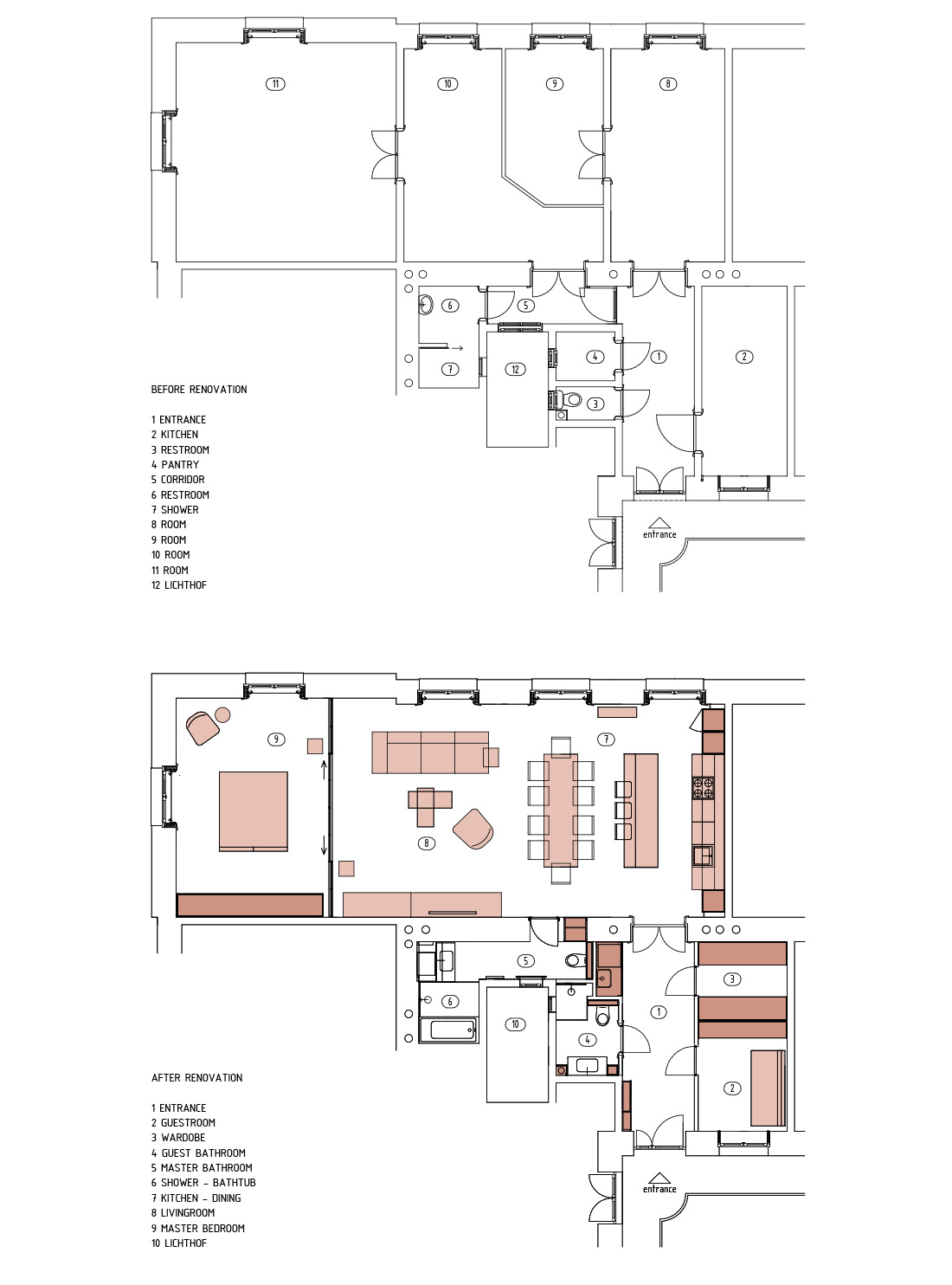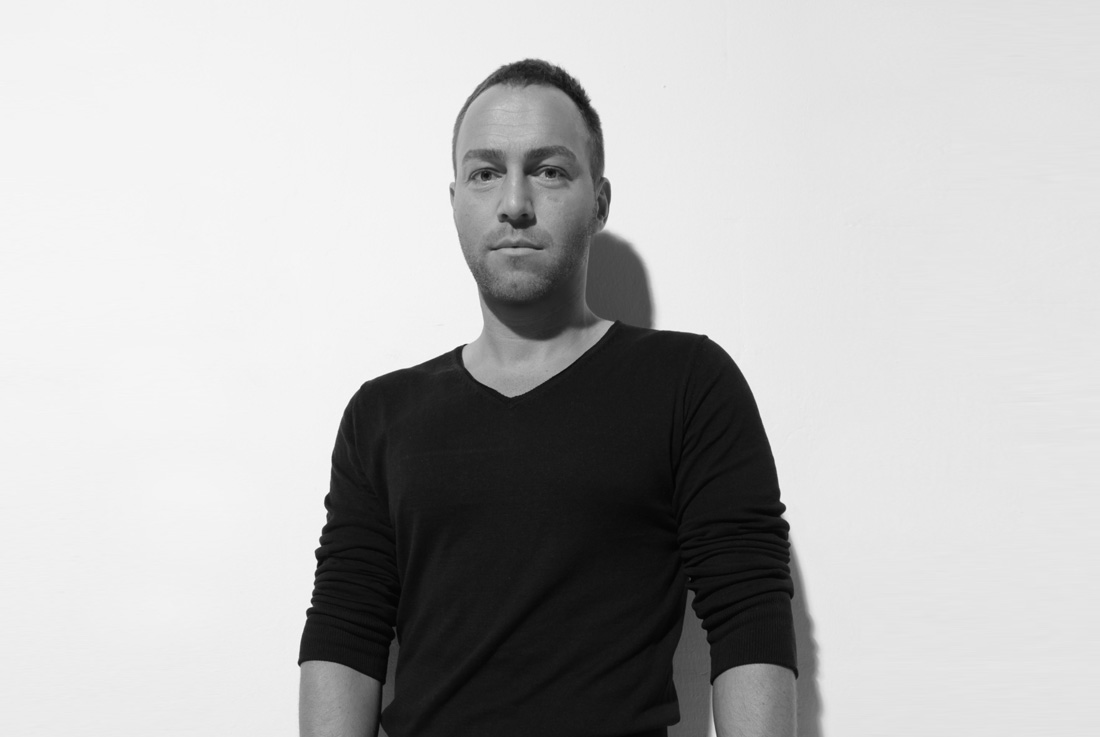 Credits
Interior
Andras Meszaros; PROJECT MA
Year of completion
2018
Location
Hungary
Total area
140 m2
Photos
Balint Jaksa
Project Partners
OK Atelier s.r.o., MALANG s.r.o.
Related posts
Powered by