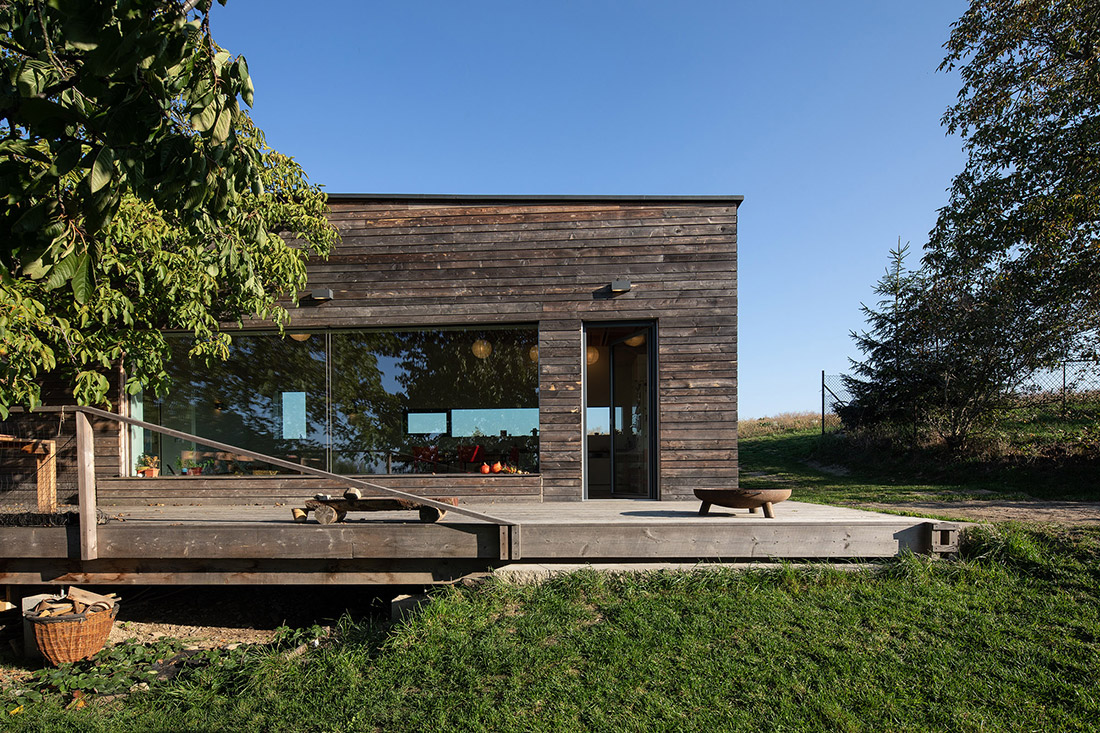 The site provides a unique views of the surrounding landscape and Pilgrimage Basilica of Our Lady of the Holy Hill. The site is quite narrow, sloping westwards and full of fruit trees. We situated the house almost on the border of the site. This solution allowed us to keep large number of trees in the garden and create big private garden.
The layout uses terrain slope. Entrance is in the centre of the house. On the left there is residential part with terrace. The bedroom part on the right has two storeys. The upper floor with two bedrooms can be accessed by ramp. The lower floor with other three bedrooms is accessible by short straight staircase. From this floor you can reach garden as well.
The shape of the house is based on spatial concept. The flat-roof part smoothly transforms into sloping roof that covers living space. This slowly rising shape is a reflection of the declining terrain. The windows are designed to provide panoramic views of the surrounding landscape. The most popular is a six-meter window in the living room with wide sill seating. The sill seating is also mirrored on the outside where it forms permanent outdoor furniture. The facade is made of surface untreated larch cladding.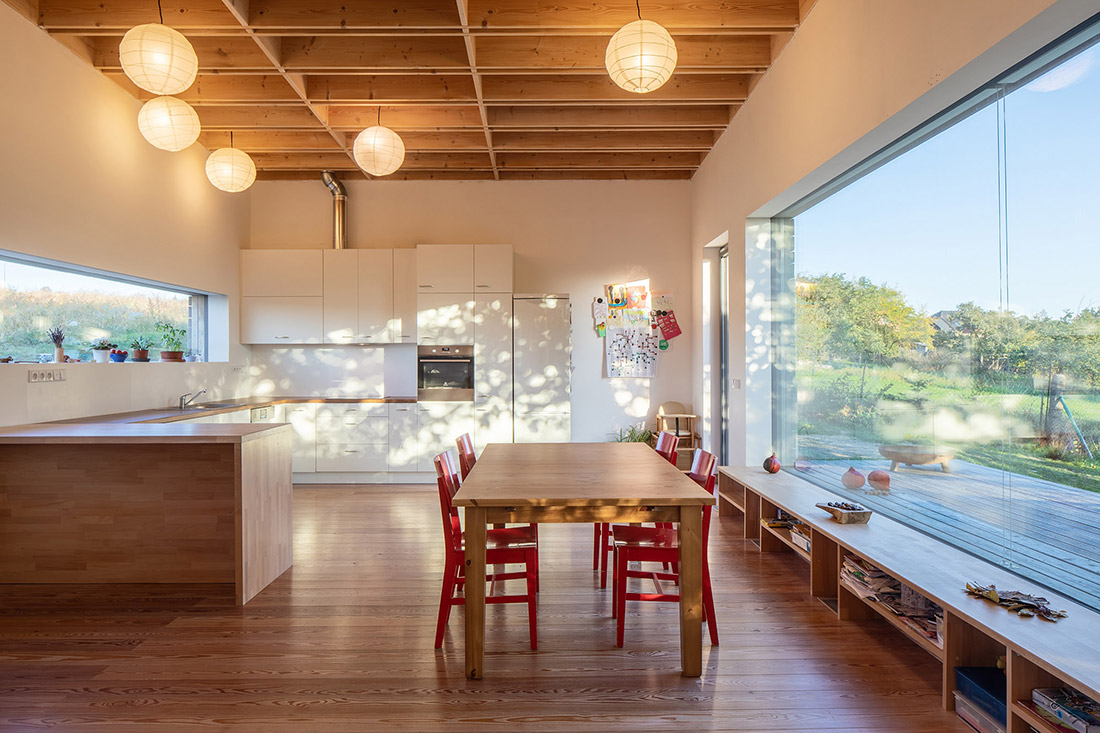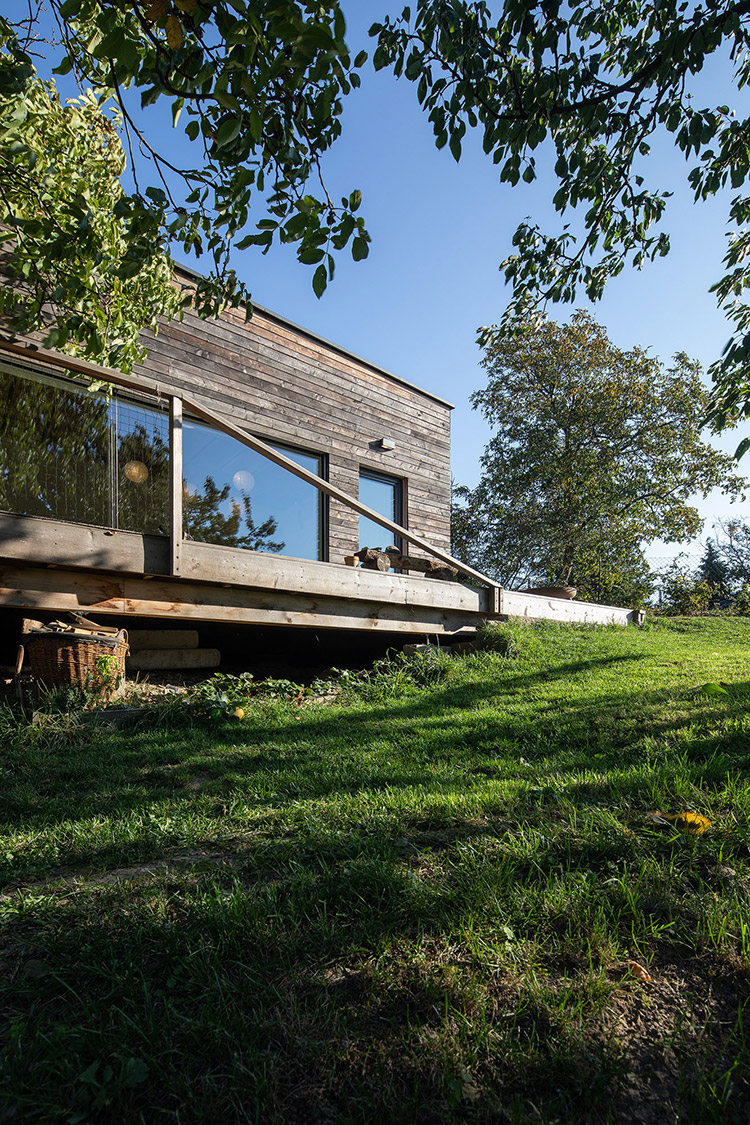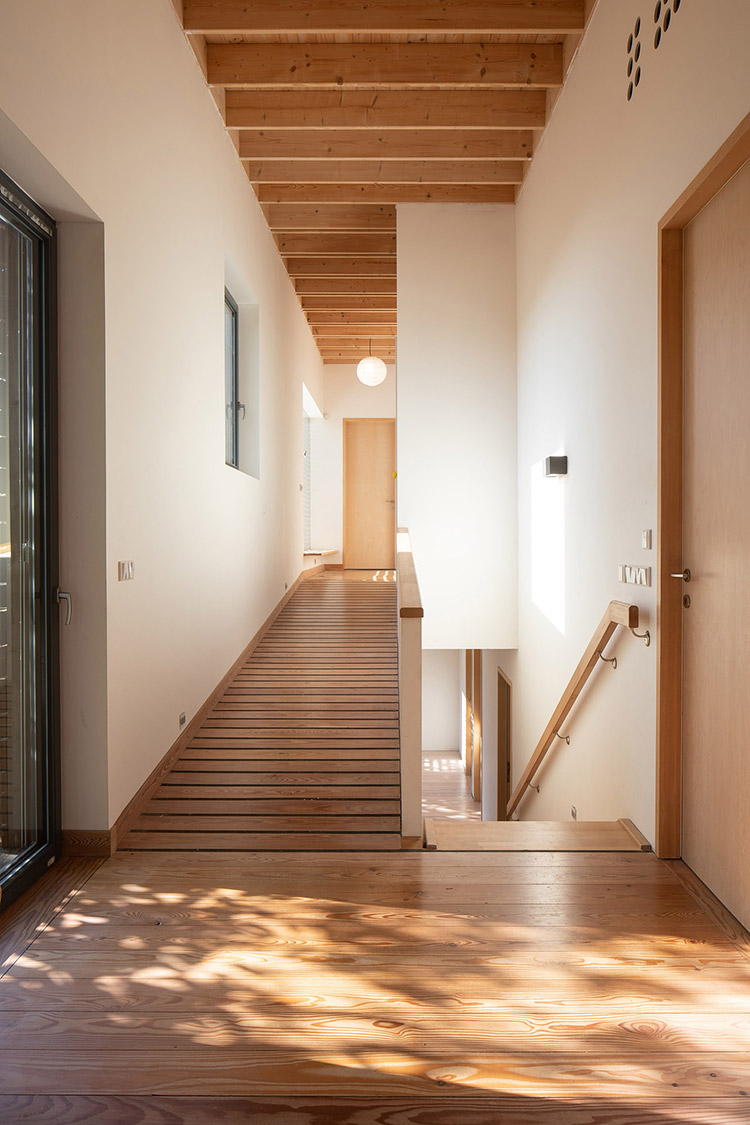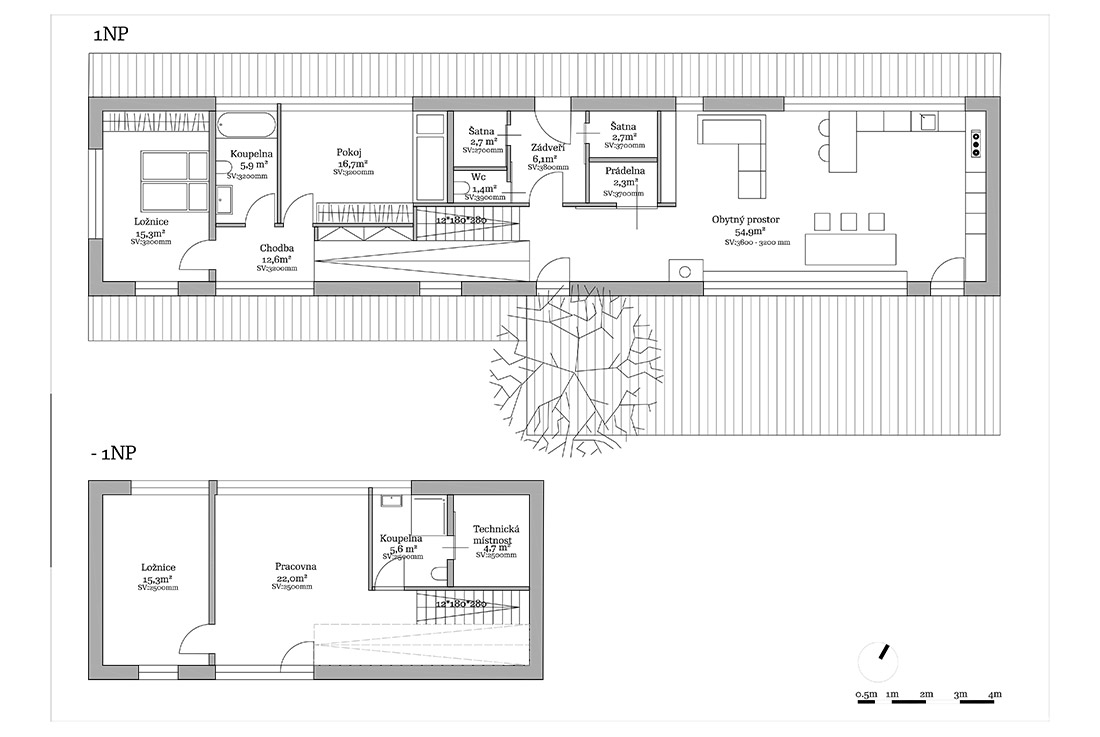 About the authors:
We are an association of architects with the aim of creating quality living space. We understand design as a creative solution to the problem. The project grows from the combination of demands, desires and dreams that meet a particular place and order.  By combining these demands and limits, we create contemporary architecture through logic, emotions and experience.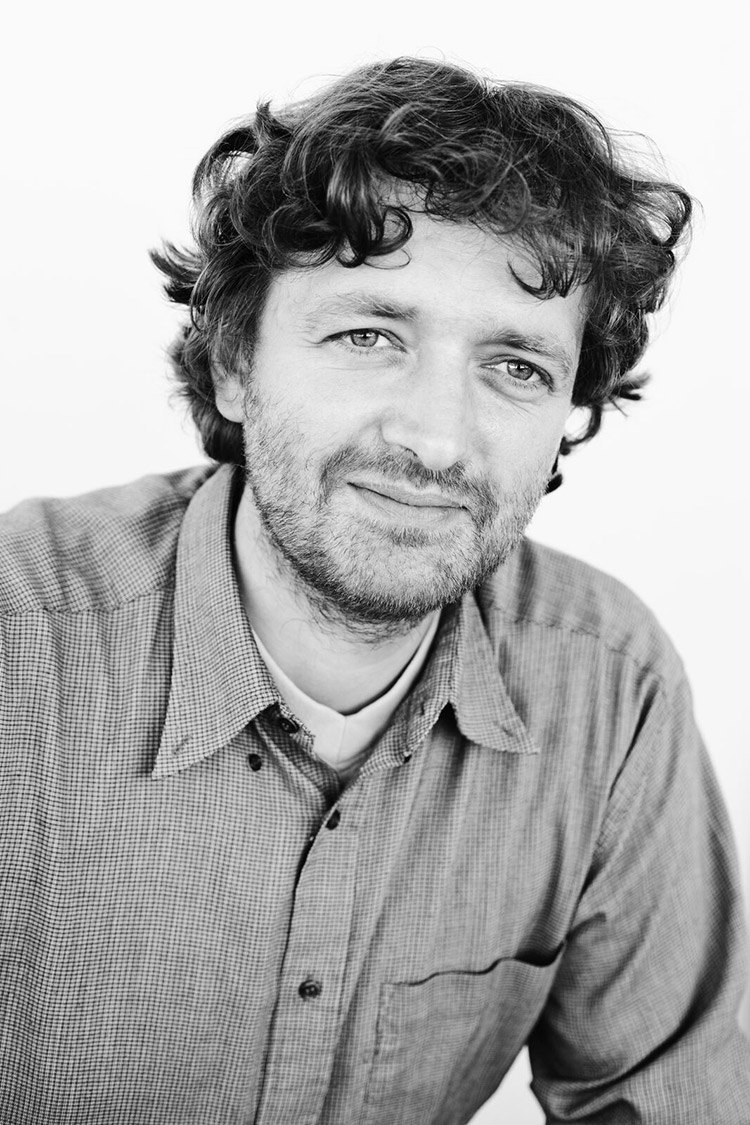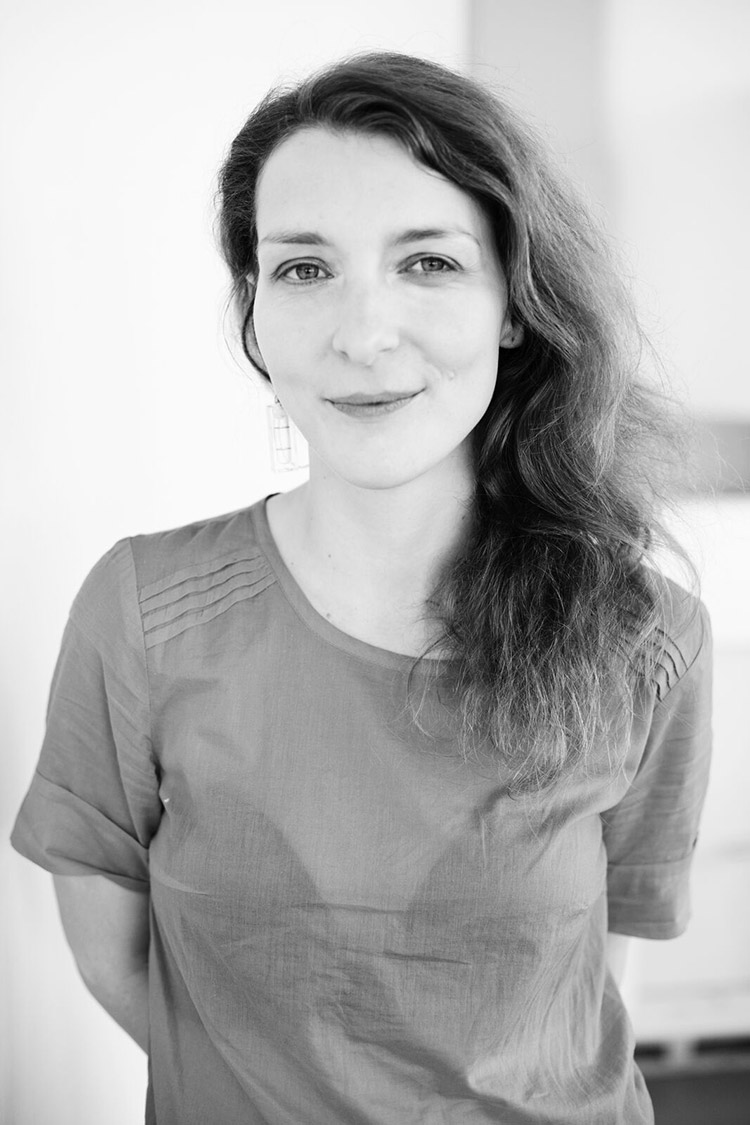 FILE
Authors: Tereza Kučerová, Patrik Zamazal; MOLOARCHITEKTI s.r.o.
Main Contractor:  Vojtěch Vychytil s.r.o., partly self-build house by client
Photos: Lukáš Zentel
Location: Olomouc, Czech Republic
Year of completion: 2016
Total area: usable 168 m2, build-up 150 m2
Text provided by the authors of the project.