The private homes are located on a sloping plot in Selva, which – situated in the heart of the South Tyrolean Dolomites – forms the end of the Val Gardena. Due to the hillside location of the homes, they only seem like two-storey buildings looking downhill, as the cellars and the shared garage were built underground into the slope. On the lower floor, the two structures are connected to each other, the separate upper floors have gabled roofs that are oriented towards the south and slightly turned towards each other, which underlines the typical character of the local farm. With a solid, plastered ground floor and the two wood-panelled upper floors, even the choice of material corresponds to the traditional regional construction, whereas the clear and angular design language of the sketch represents a new interpretation of alpine architecture.
What makes this project one-of-a-kind?
The design of the buildings is inspired by the typical so-called "Paarhof", a form of mountain farm common in the entire Alpine region, in which the residential building and farm buildings are built in close proximity to one another and their gabled roofs are mostly oriented towards the valley.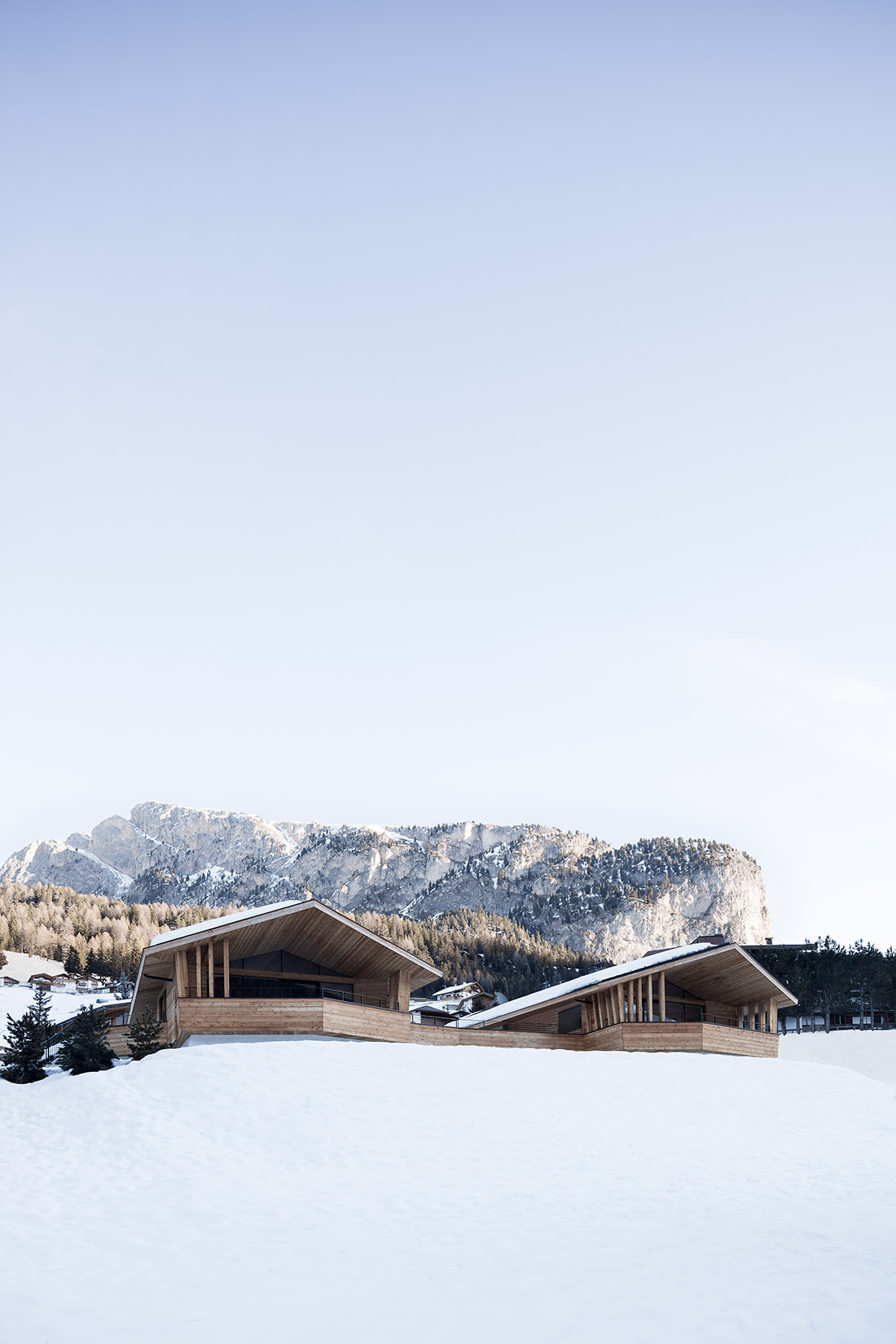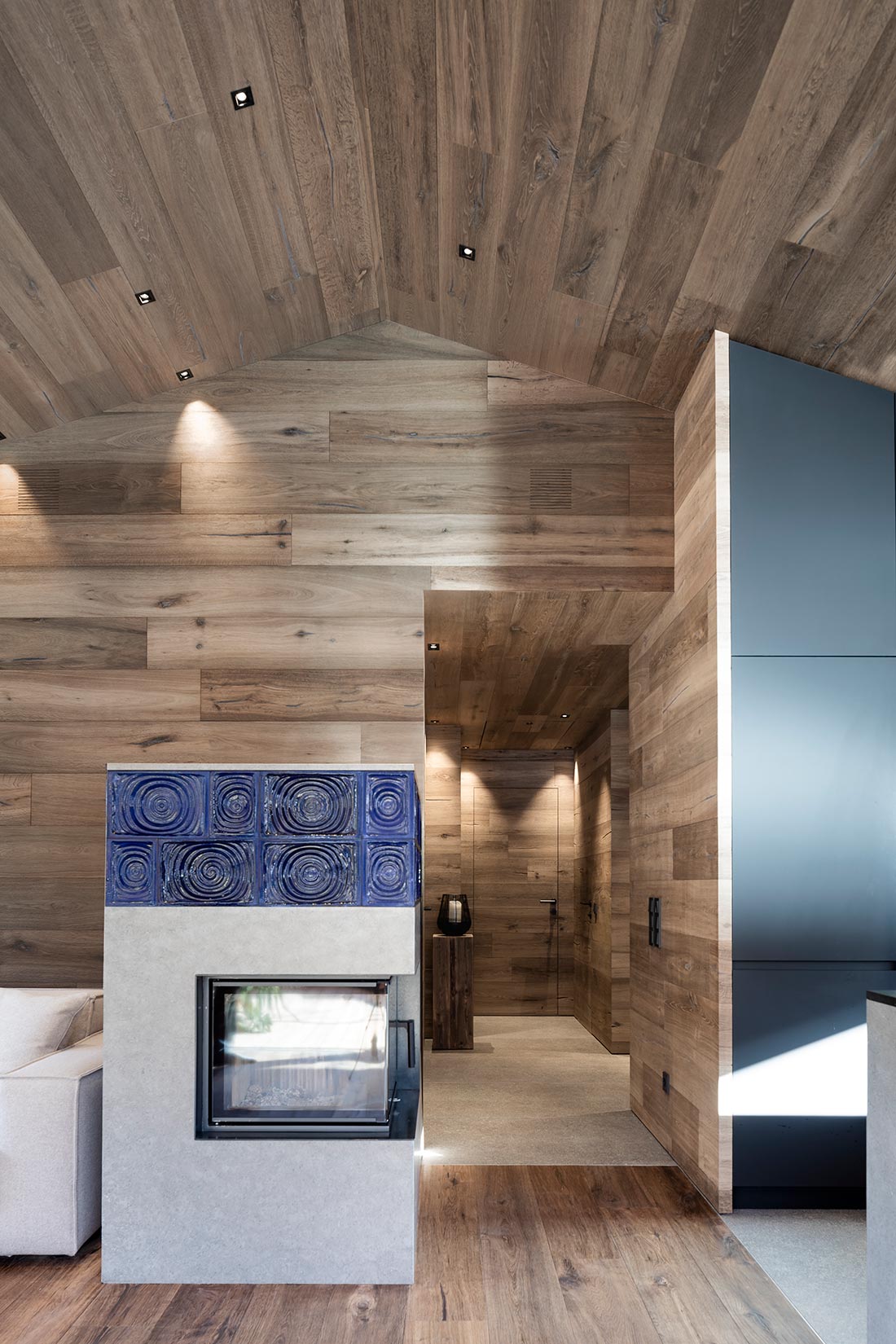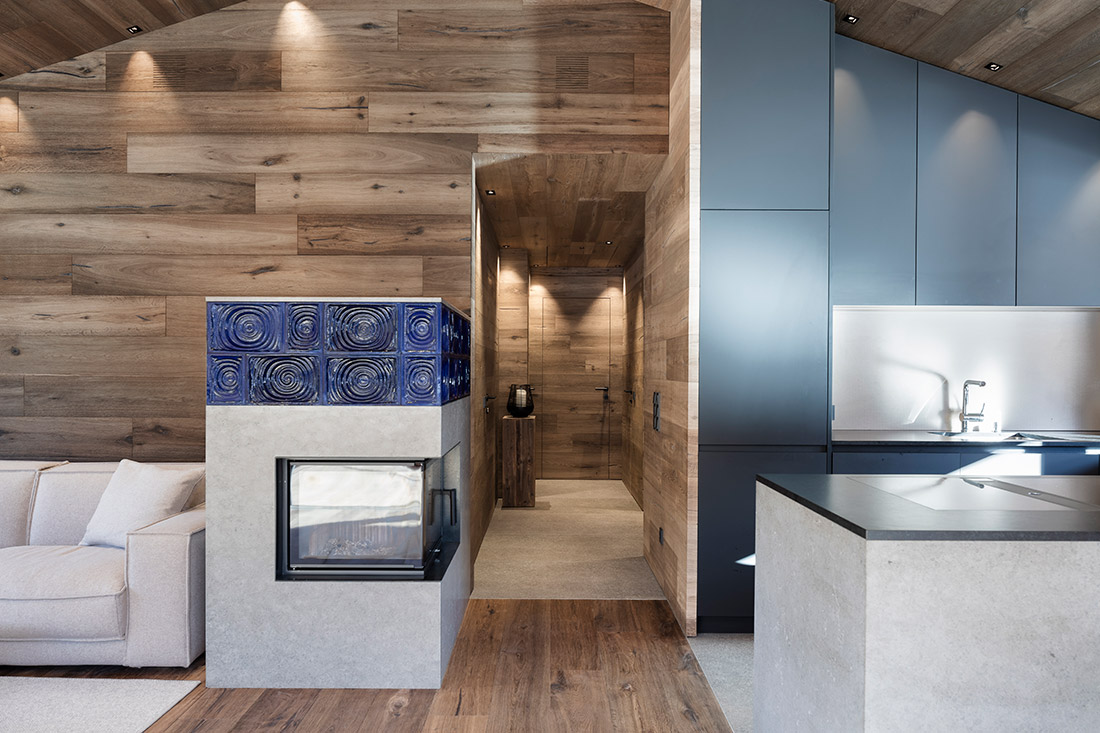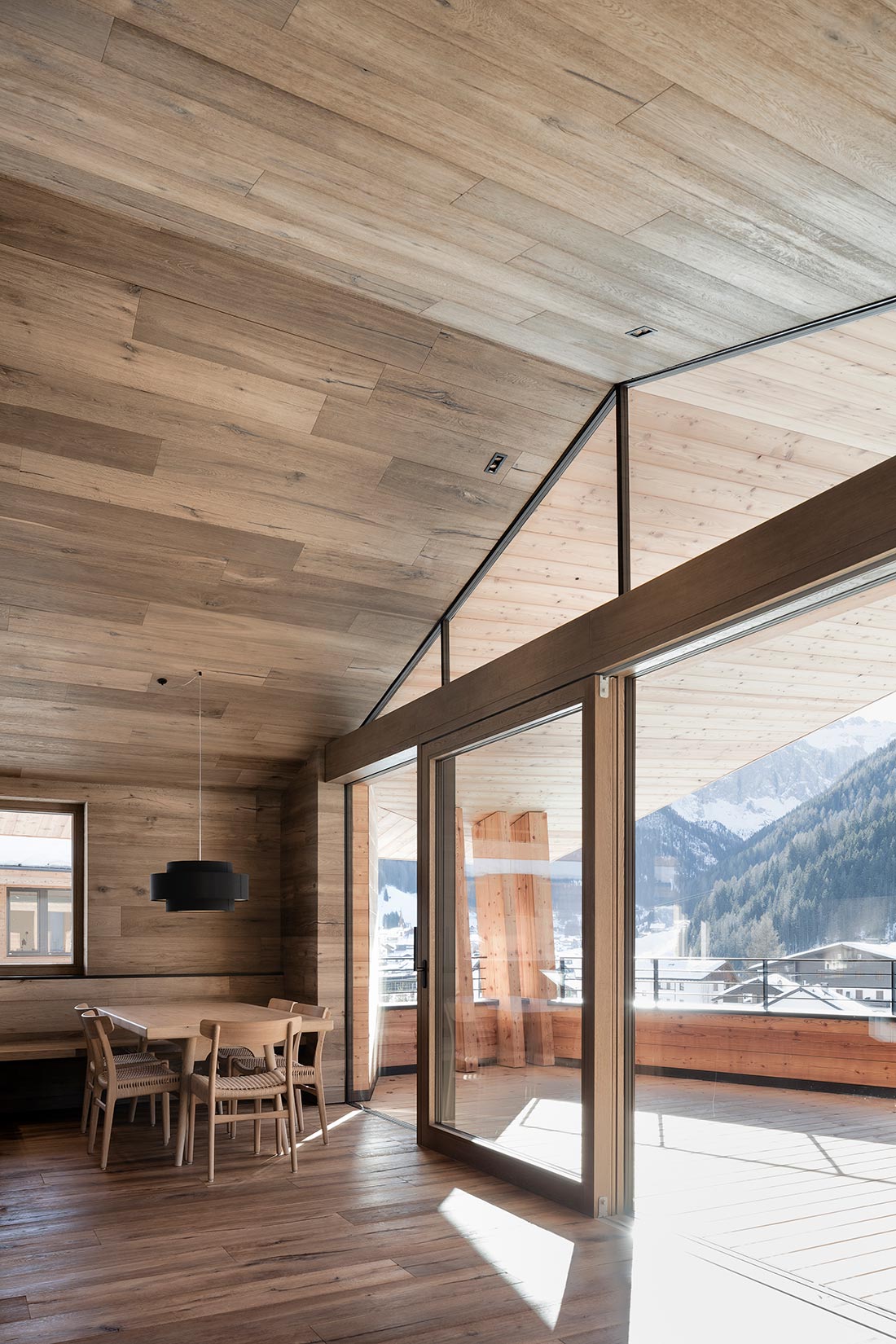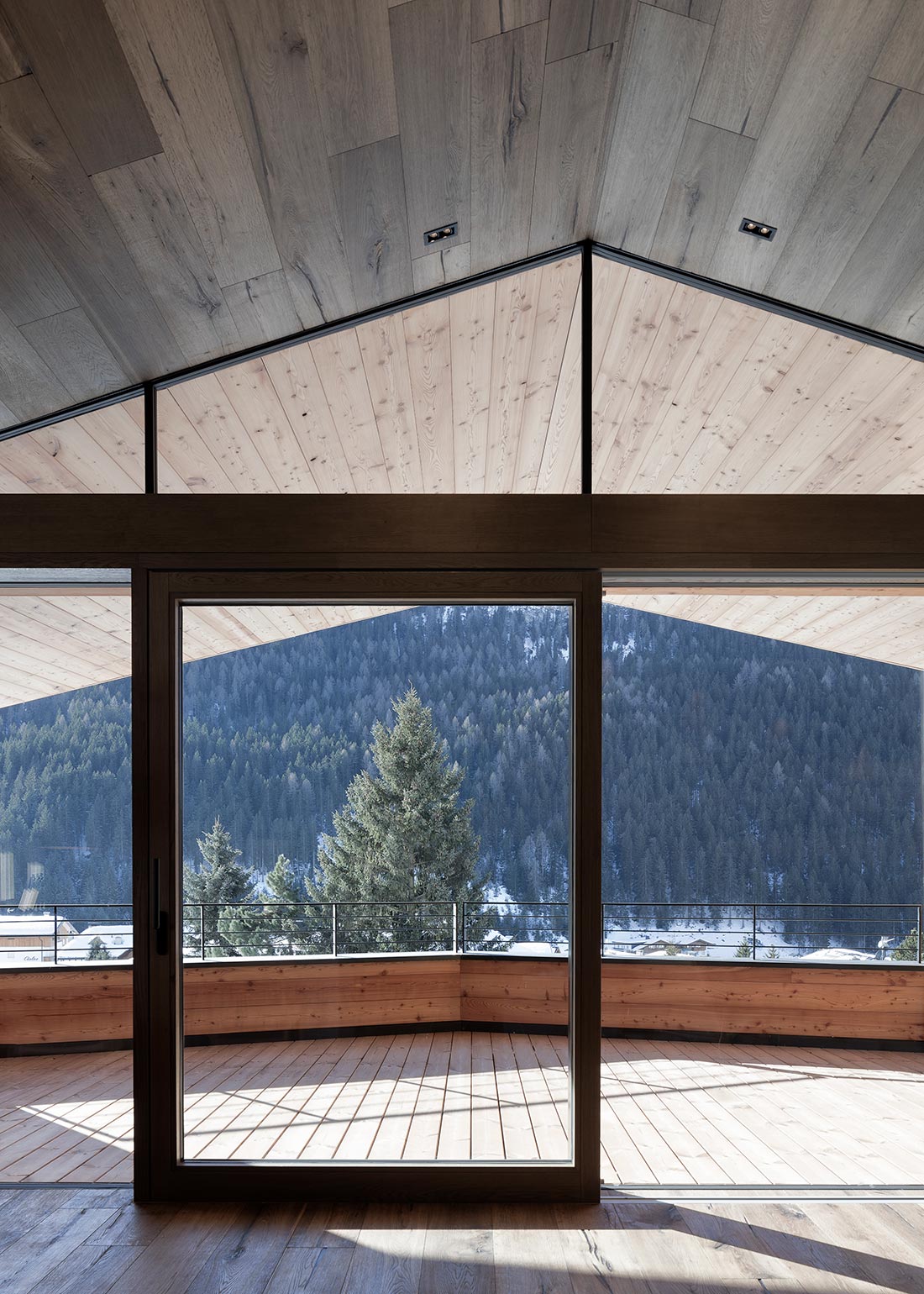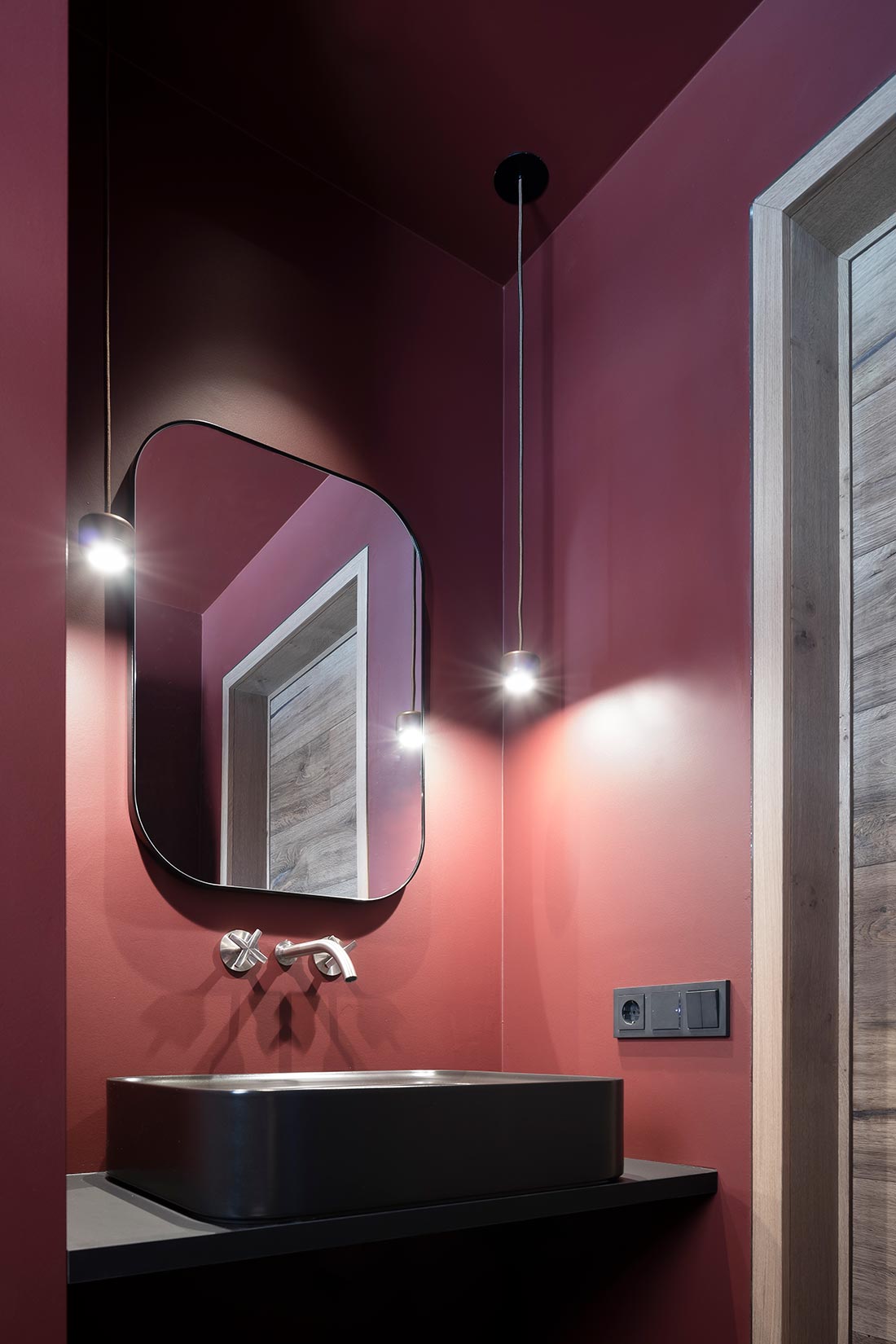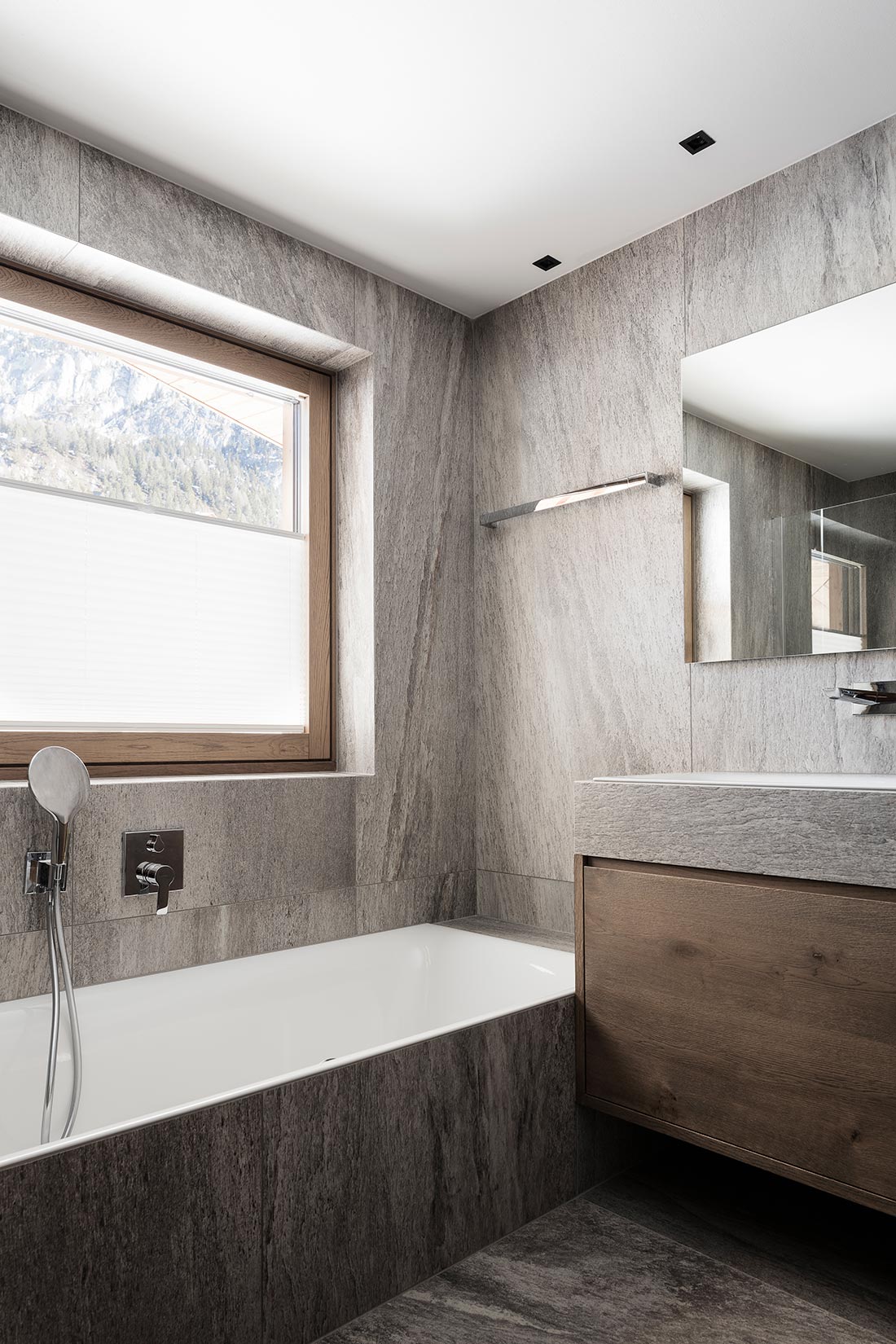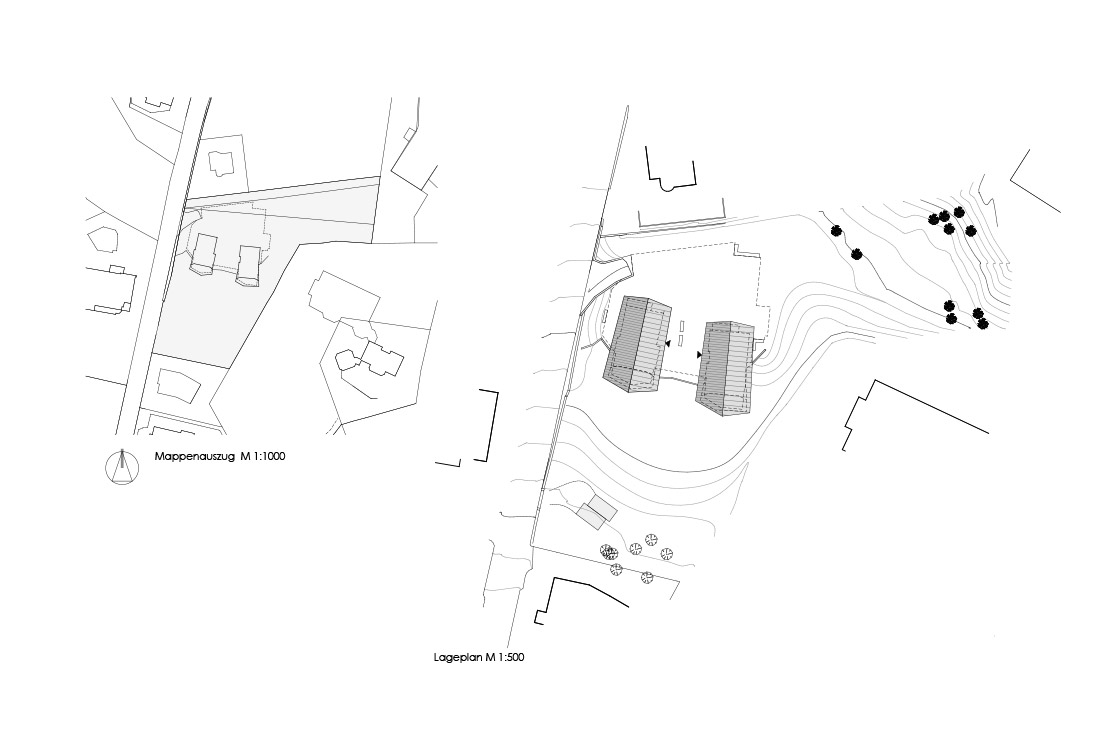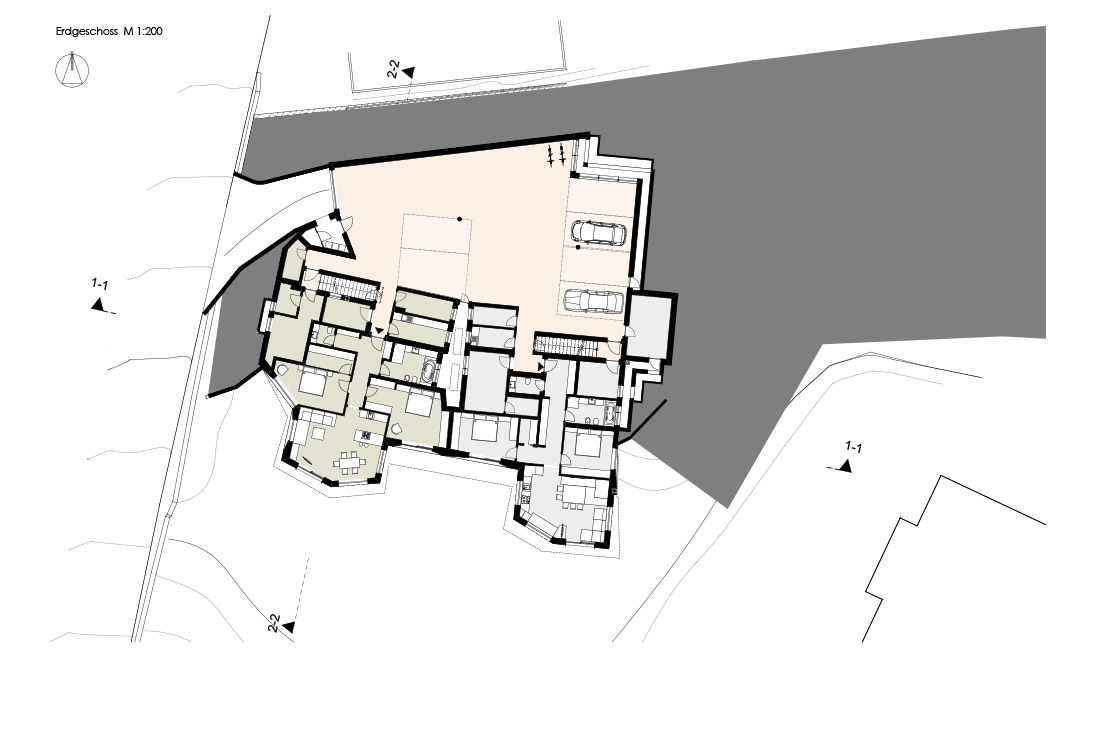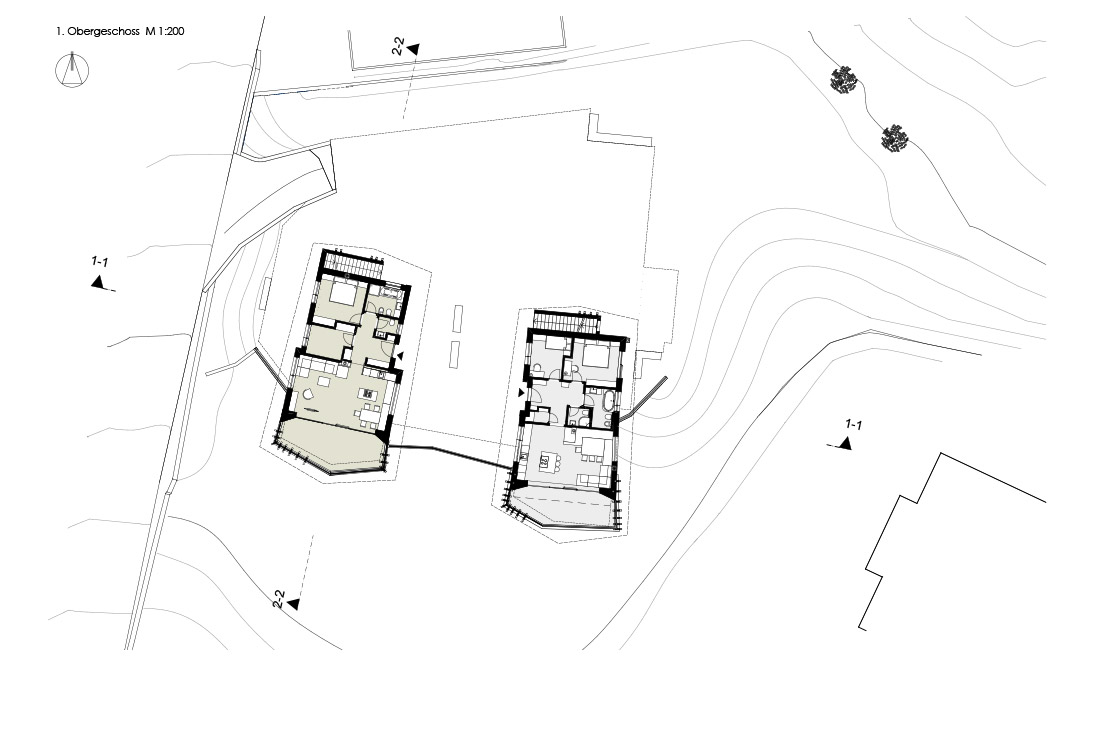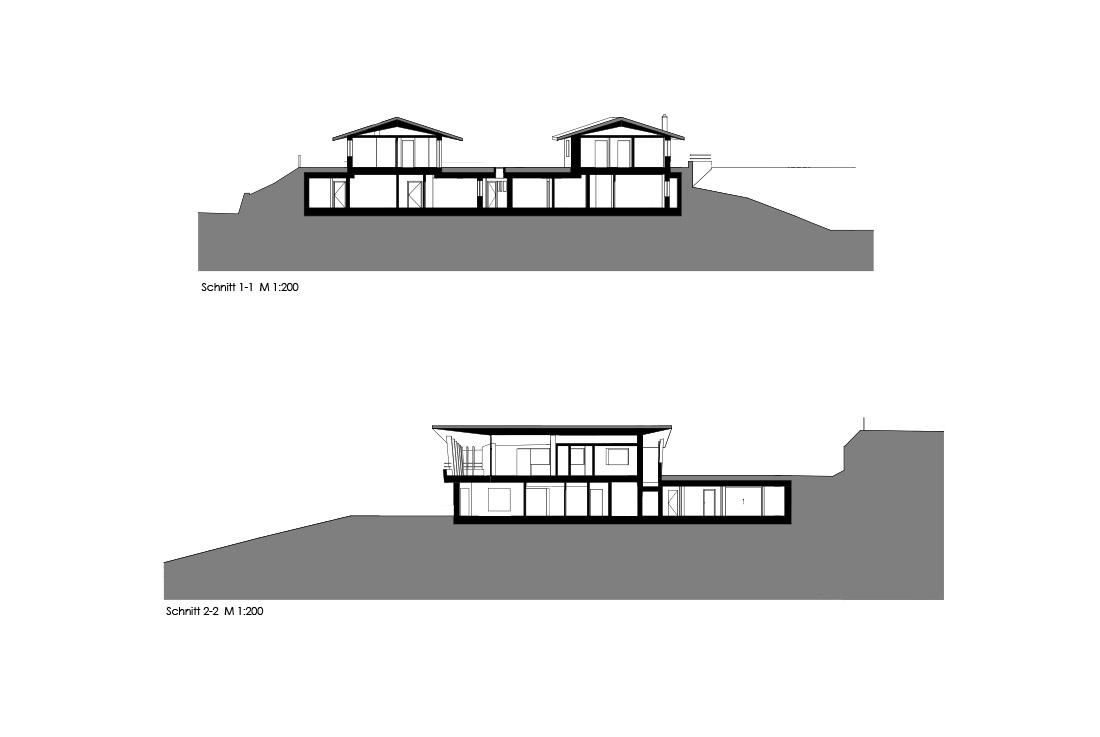 Credits
Authors
Perathoner Architects; Rudolf Perathoner
Main contractor for wood construction
Vieider Karl
Photos
Aldo Amoretti
Year of completion
2019
Location
Selva Val Gardena, Italy
Total area
380 m2
Site area
3.691 m2
Project Partners
Holzner & Bertagnolli Engineering GmbH, Krapf Günther Bau GmbH, Dejori Peppi & Co. O.H.G., Elektro Bergmeister Armin, Vieider Karl, Bora, Ceramiche Lea – Nextone Gray, Florim- Porcelainges, Via-606 Gaudi; Miracolour-A612, D3 Italia- Bublé Blob, Brossier Saderne- Around, Heiss Fensterbau, Hansen Carl & Son – CH25
Related posts
Powered by