Not far from the Hotel Lanerhof a new farmhouse was built with some flats for farm holidays. Originally the hotel and the farm were closely connected, but the owner, farmer and hotelier, desired to relocated the farm for operational reasons. In this case the connection with the hotel should be conserved, because his origin was a typical South Tyrolean farm. The building site above the hotel was ideally suited for this purpose: the location profits from the unobstructed view into the valley and the very quiet surroundings, here the new farmhouse could be realized in modern, natural and respectful architecture in harmony with nature, people and animals.
The architecture and the way in which the farm ensemble blends into the landscape are of great importance, both for the operation of the farm itself and this changes and shape the landscape we use and enjoy. The dominant themes in architecture and interior design are: familiarity / solidity / earthy / continuity with the building tradition / the contemporary spirit of the time / modesty / humility in front to the landscape.
What makes this project one-of-a-kind?
New interpretation of the historical farm. Traditional materials in a modern, contemporary, timeless context.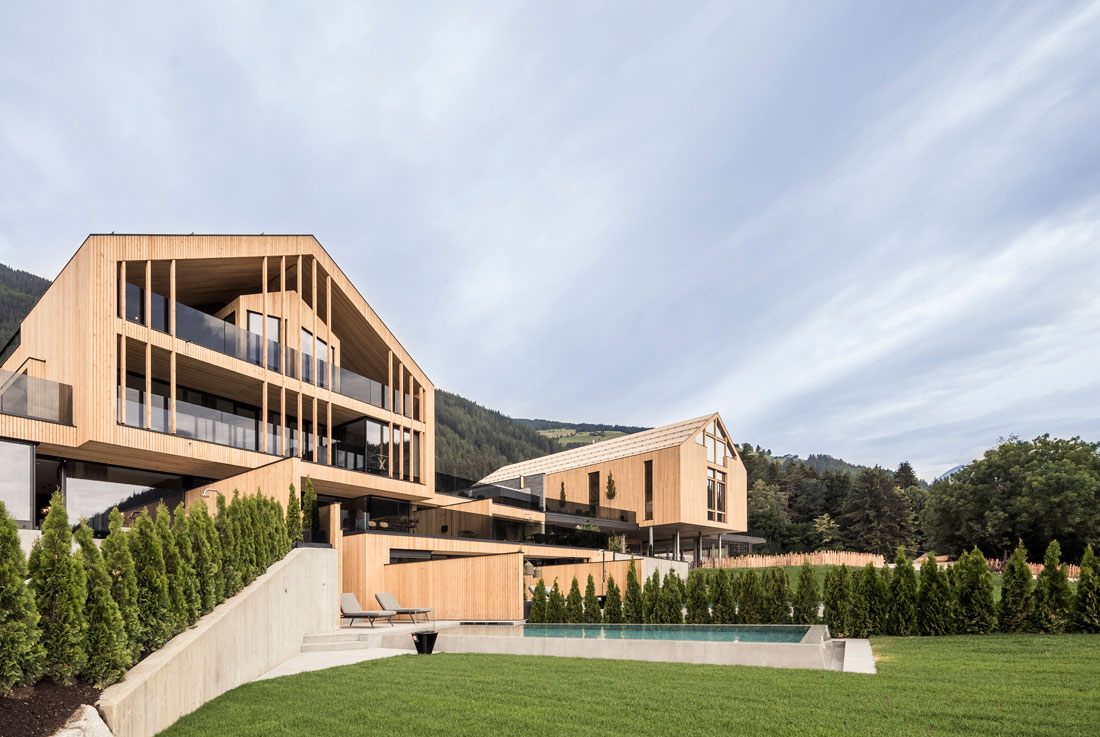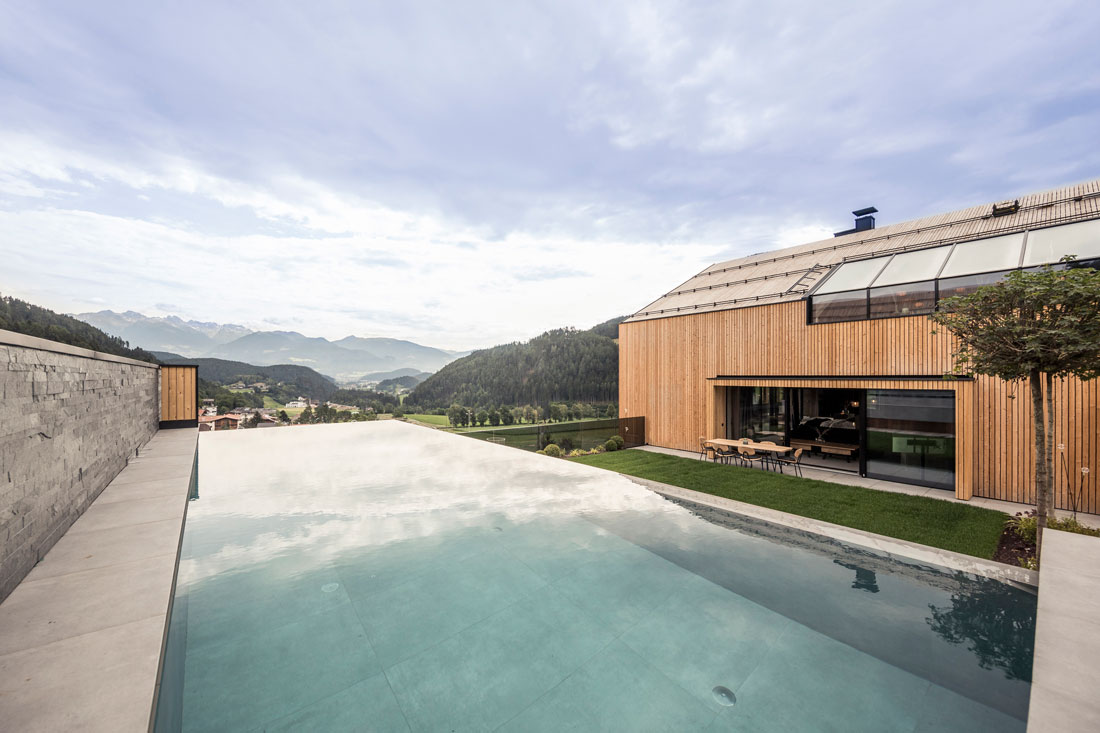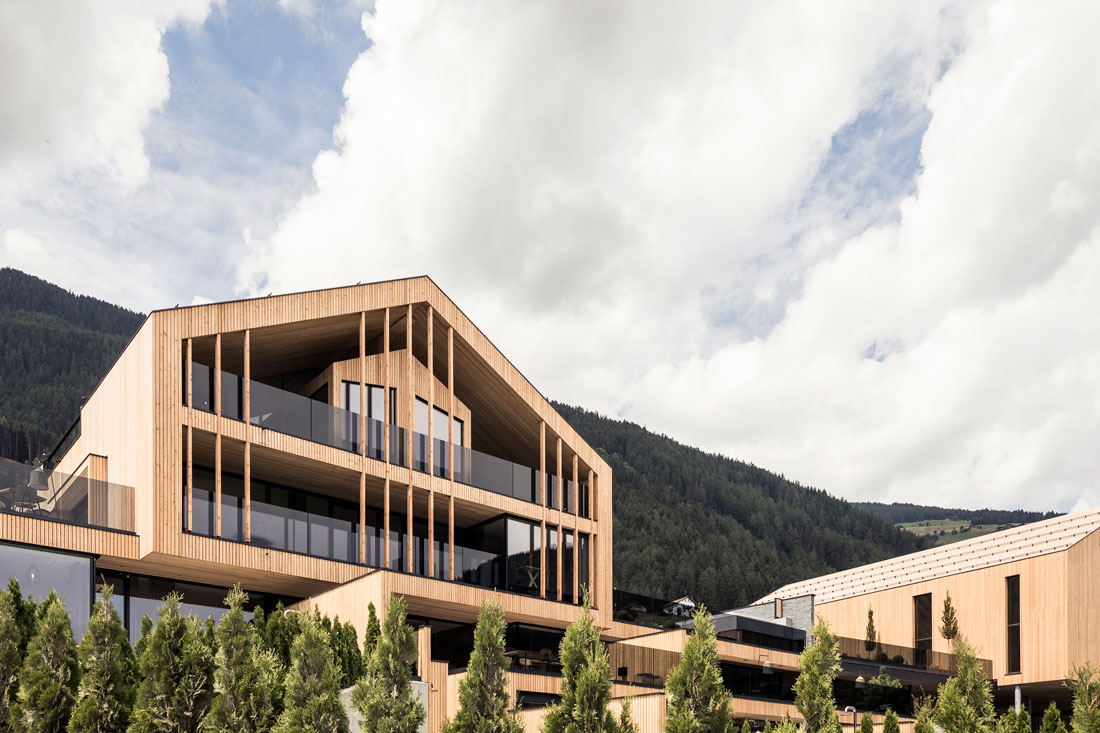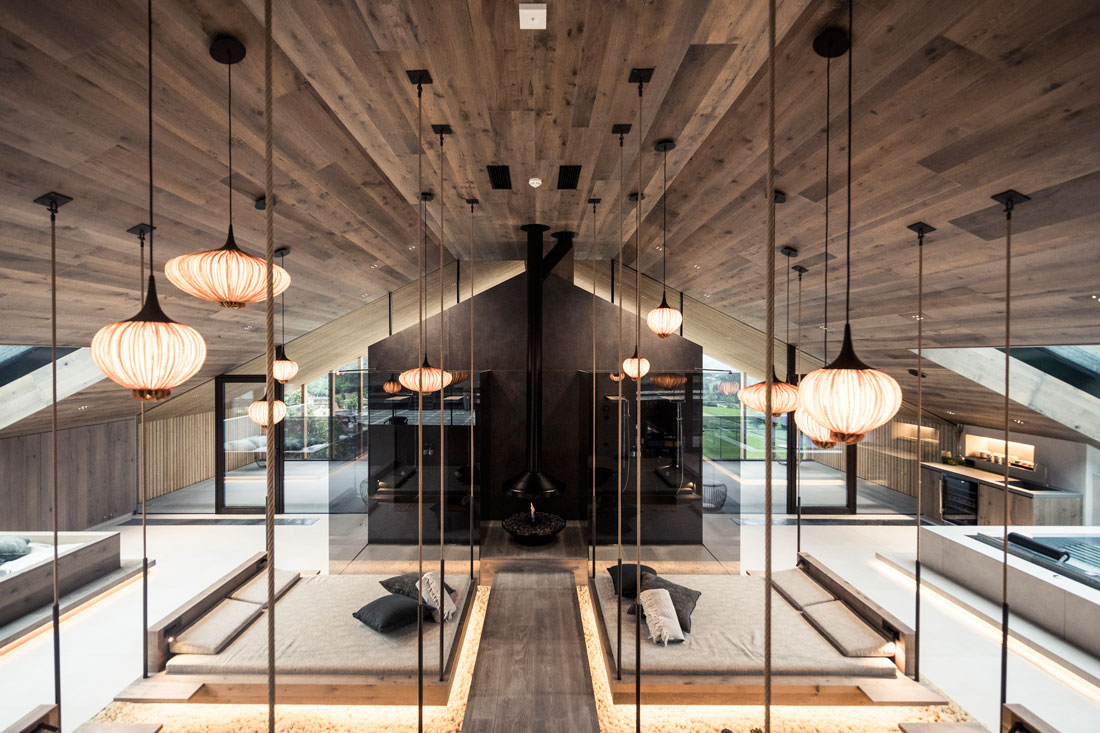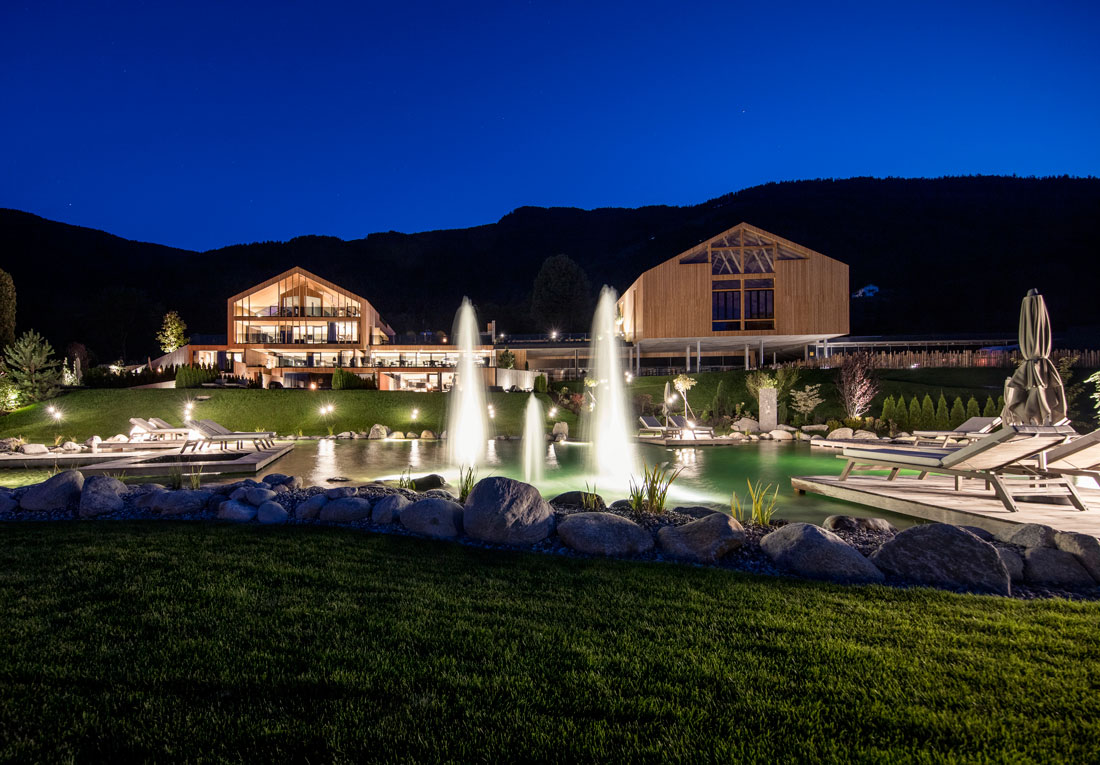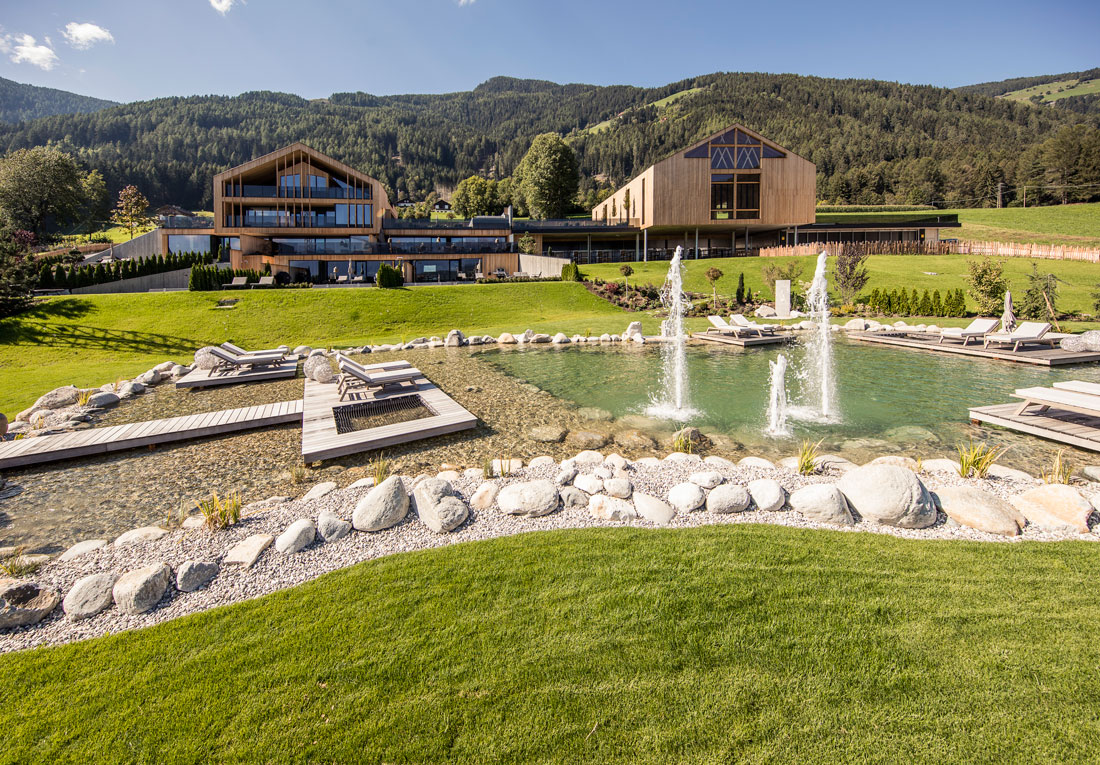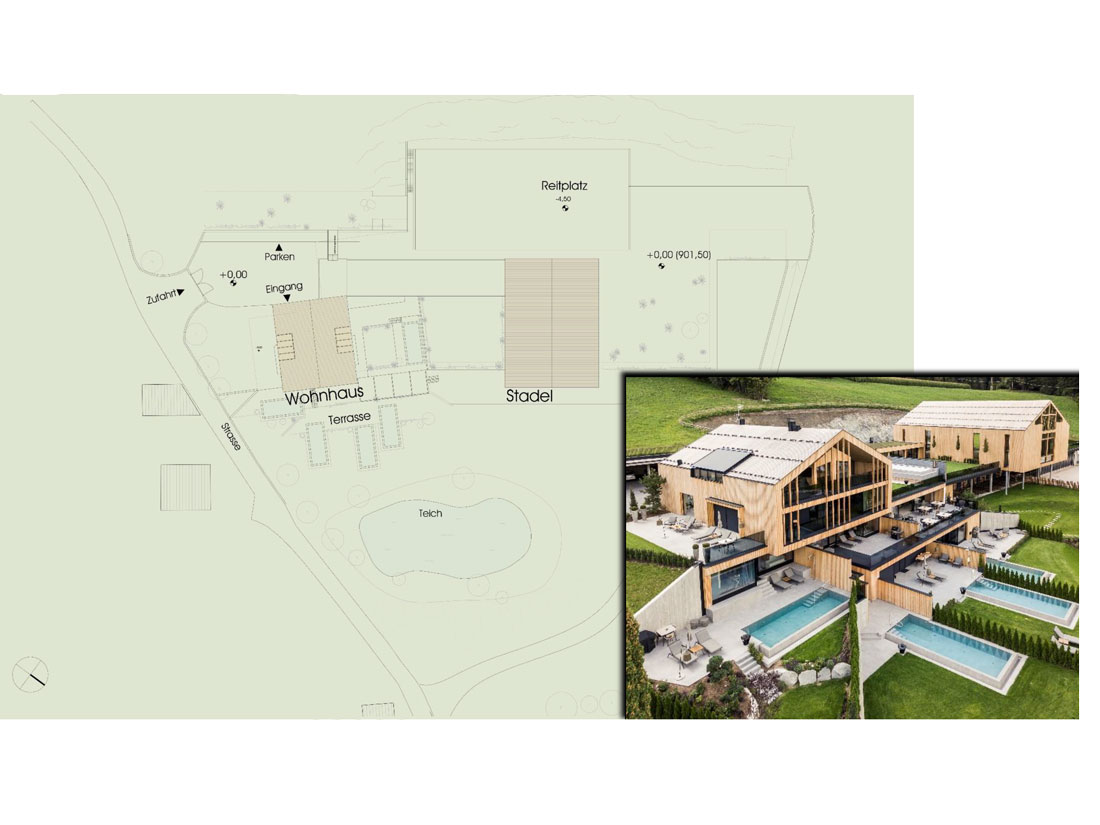 About authors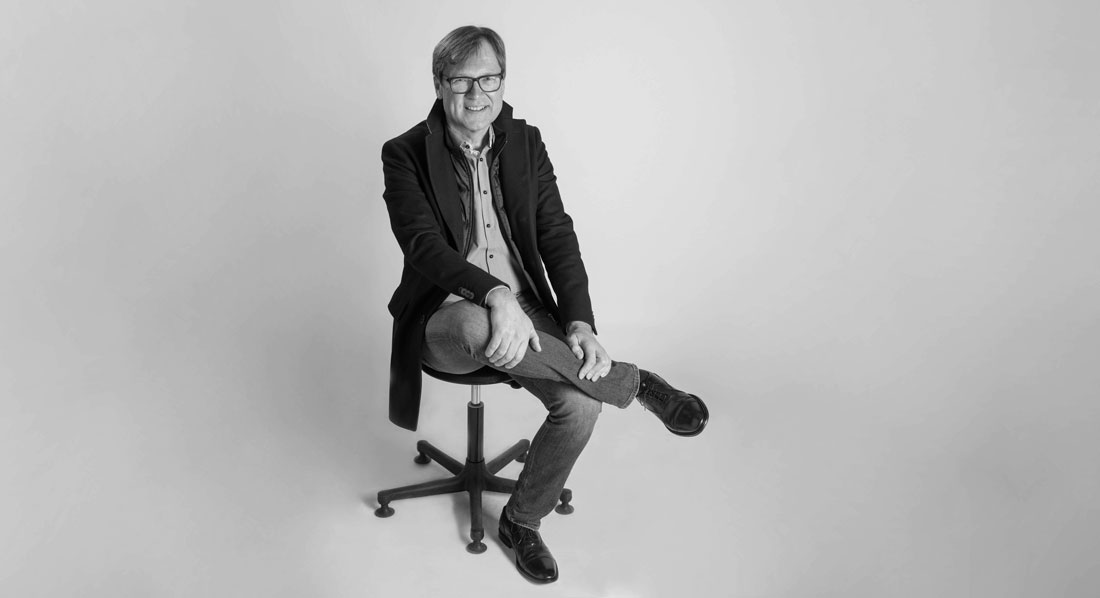 The architect's office Stefan Gamper based in Klausen, South Tyrol, was founded in 2000 by arch. Stefan Gamper, who previously completed his master's degree in architecture at the Technical University of Graz and worked in various offices. The office now consists of 5 employees: Arch. Stefan Gamper himself as well as 3 tecnicals and an architect. The realized projects are based on the themes of nature, culture, tradition, innovation and economic aspects. Based on this conviction, Stefan Gamper buildings respect the spirit of the respective place and blend harmoniously into their surroundings. Clarity of design, purity of construction and the use of local materials therefore play a fundamental role. Projects range from houses, housing estates / residential complexes, hotels, agricultural buildings / farm buildings, public buildings, fire stations and district heating plants to interior design and much more.
Authors: Architecture office Architekturbüro Stefan Gamper – Dr. Arch. M. Eng. Stefan Gamper
Client: Winklerhotels, Winkler Kurt
Photos: Florian Andergassen
Location: Lorenzen, South Tyrol, Italy
Year of completion: 2018
Total area: 2.100 m²
Text provided by the authors of the project.