Sloping terrain– geometrical brake
The site is situated at the upper part of Budaörs, Frankhegy where swabians used to have their orchards. The narrow plot runs up to the top of a hill, its shape is not fully parallel to the slope. Placing the house was inspired by the narrowness of the plot and the closeness of the neighbours.
The line of the house slightly brakes toward the direction of the slope as it reaches the front of the neighbour. This geometrical brake results a more private surrounding facade on the South and gives a modest mass from the street.
The two storey building was divided horinzontally by function: The service functions are downstairs and all the 'social' functions were placed upstairs. The upper floor dominated by a large wood shelf running all along the house, emphasizing the geometrical brake of the house. This main interior element is separated by windows oriented to the view. The division of the funcions creating the main outdoor space in the garden. The upper mass shorter than the lower part creating terraces with different usage. The one at the front rising above the valley gives a great sight to the mountains. The other terrace at the back reaches the level of the slope connecting the kitchen with the garden.
What makes this project one-of-a-kind?
The family house sits on the the hill, slightly brakeing towards the direction of the slope. The house is connected to the site by creating terraces with different usage.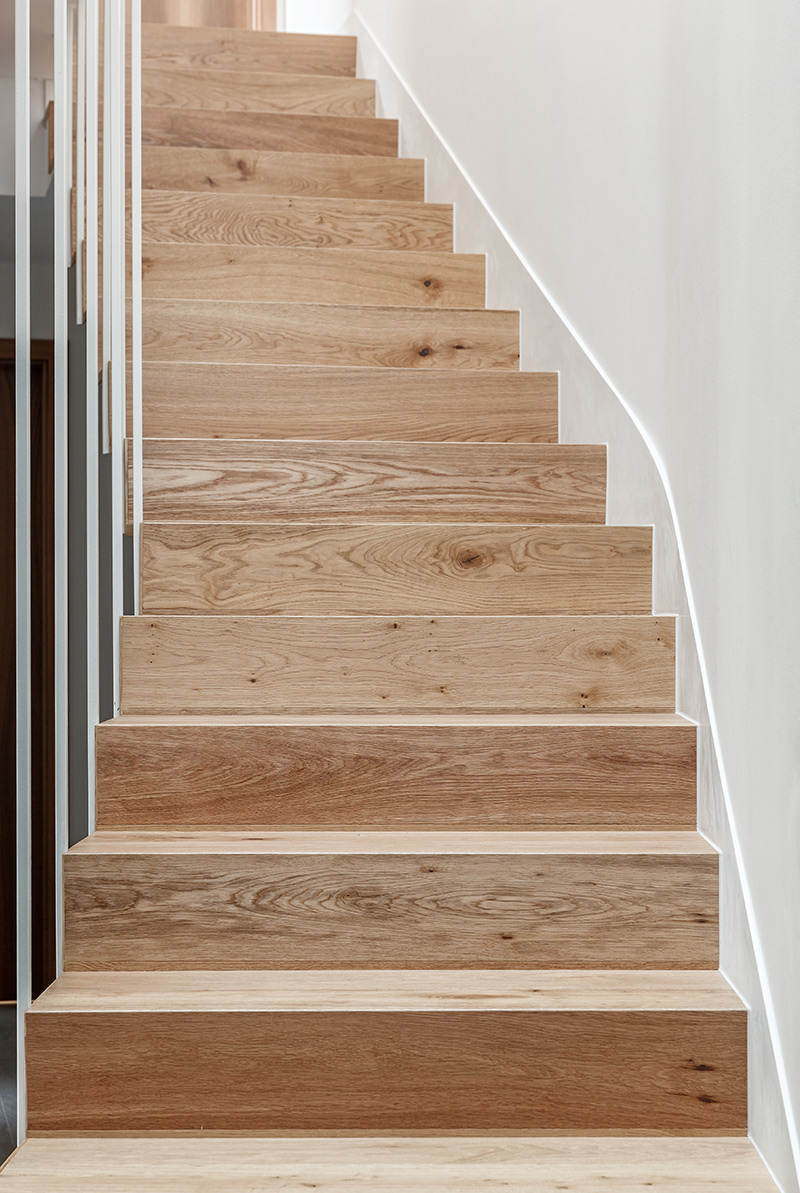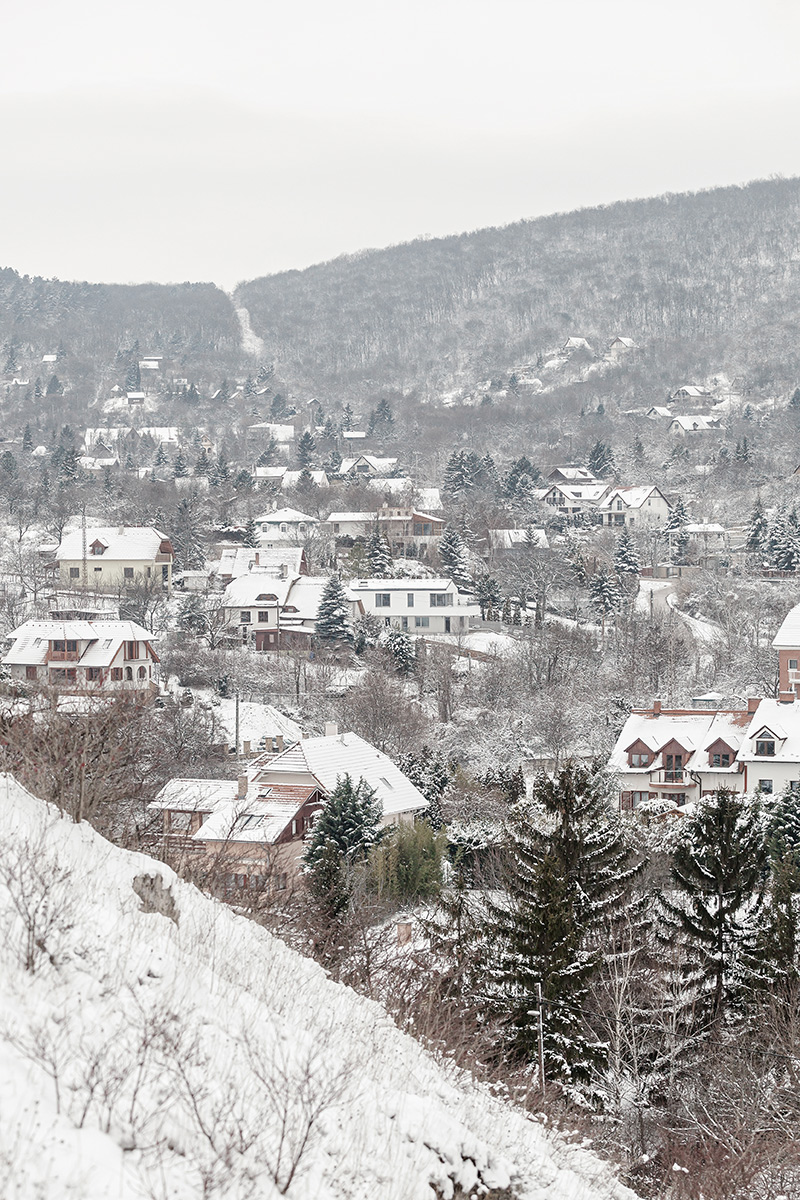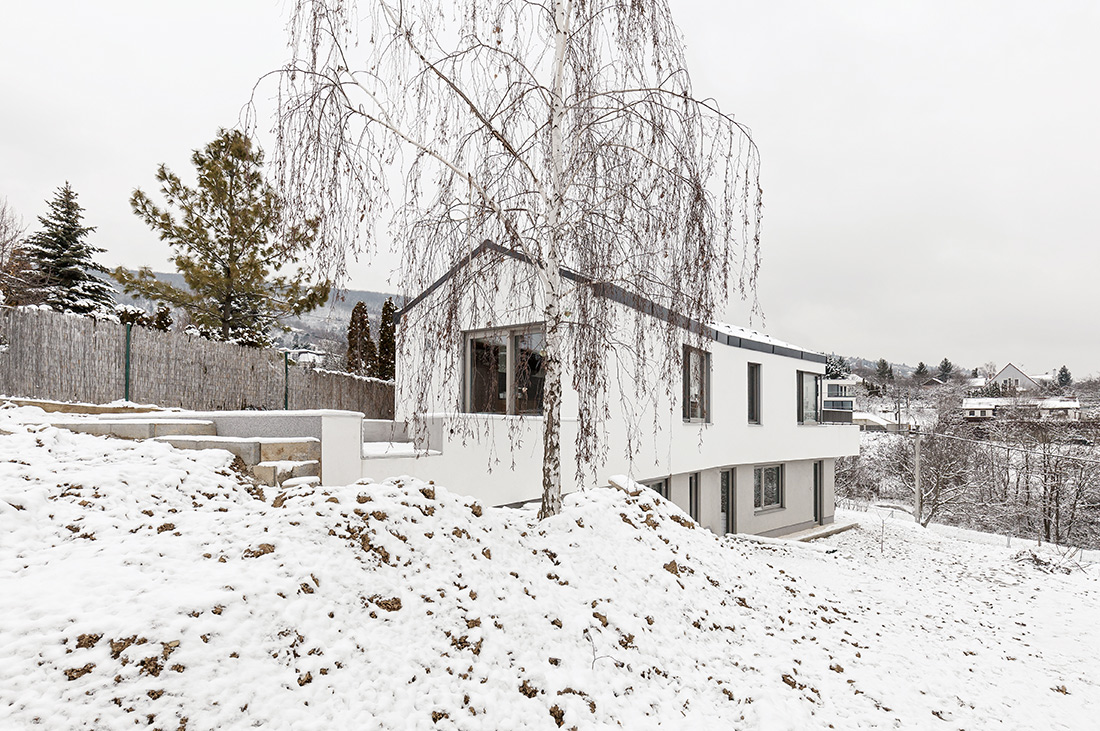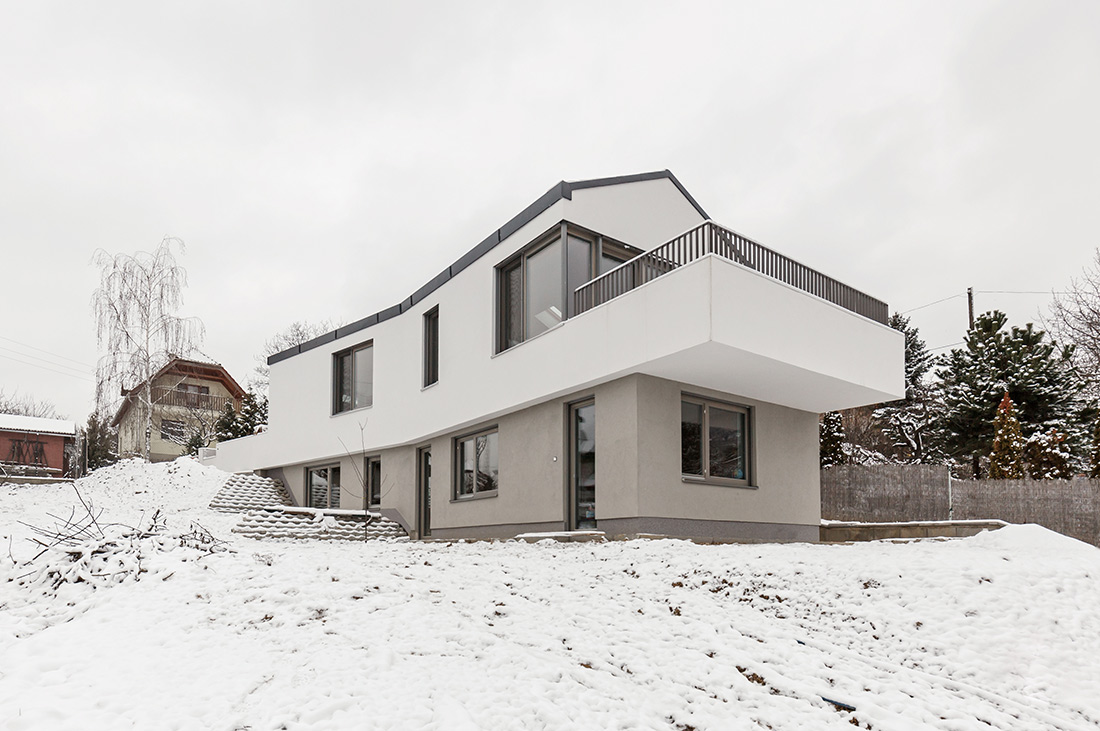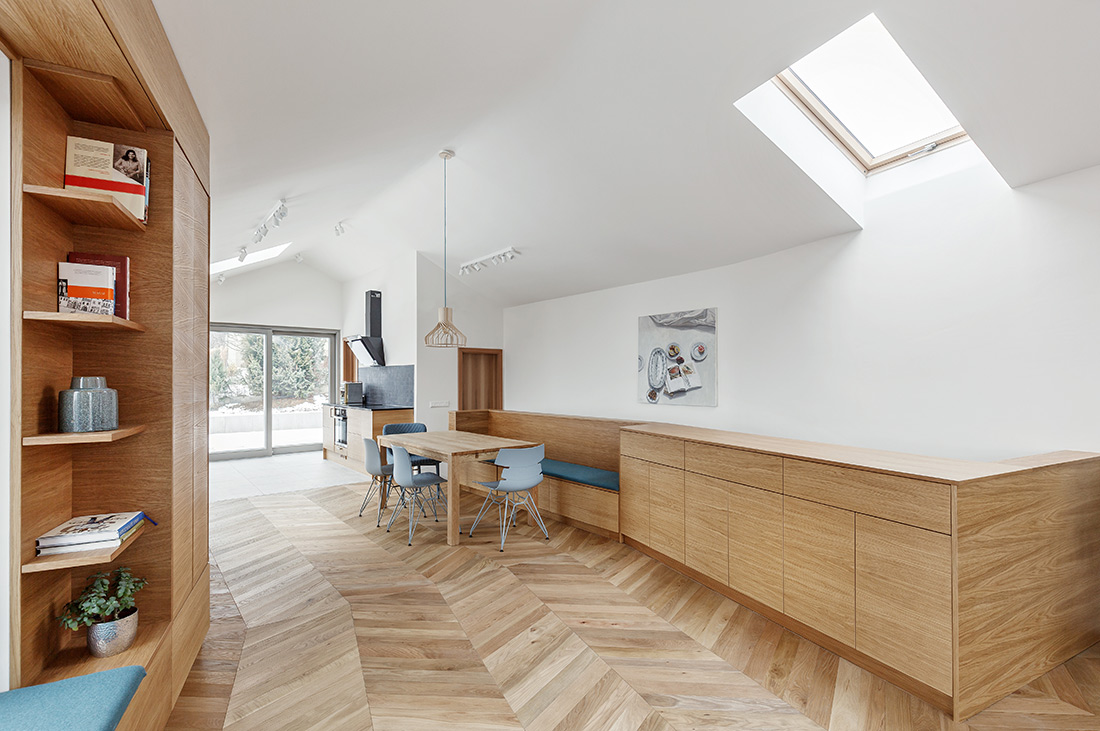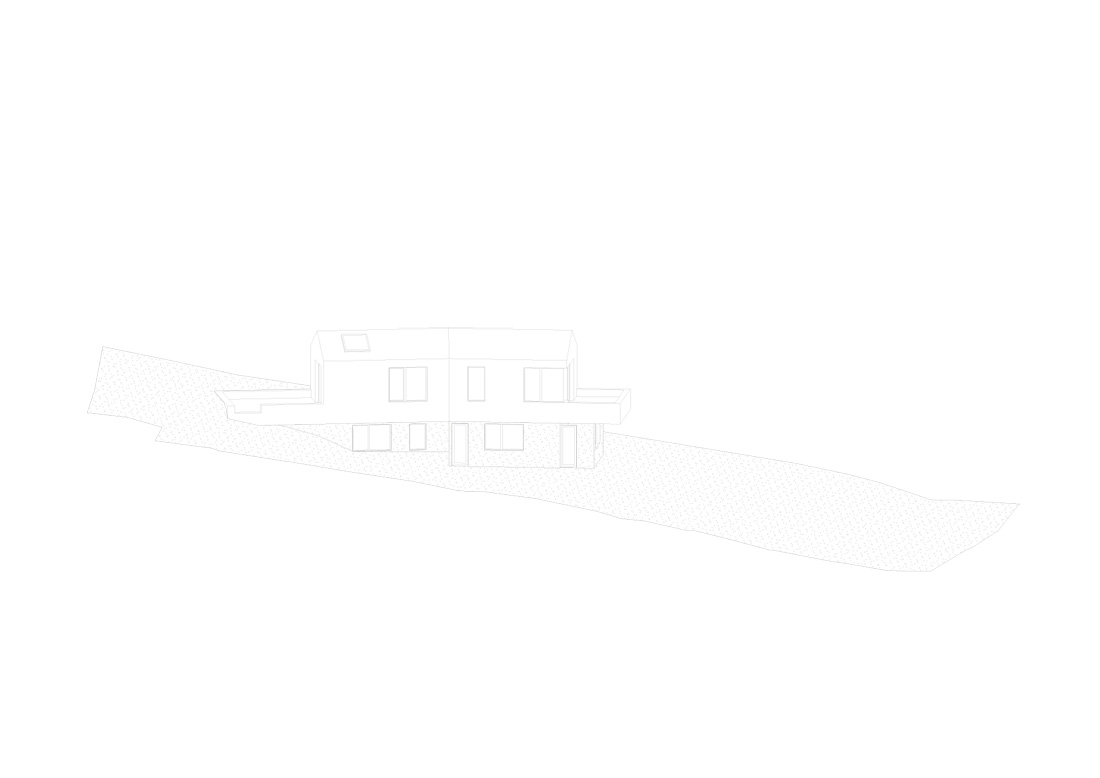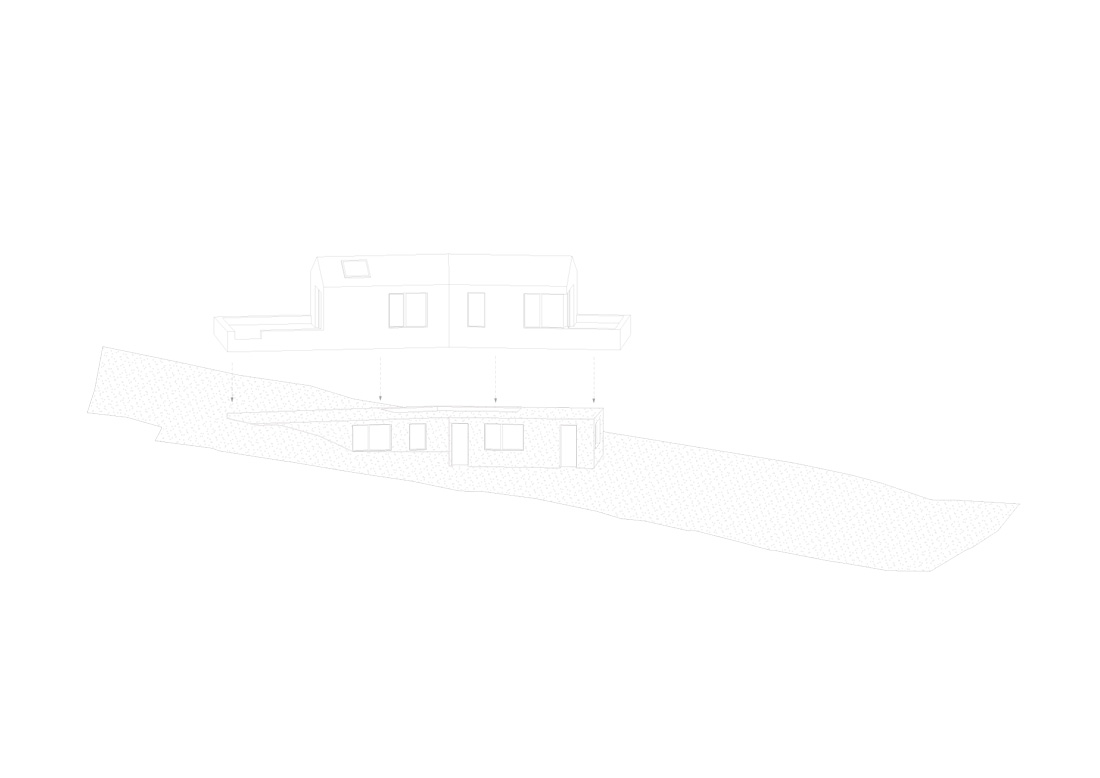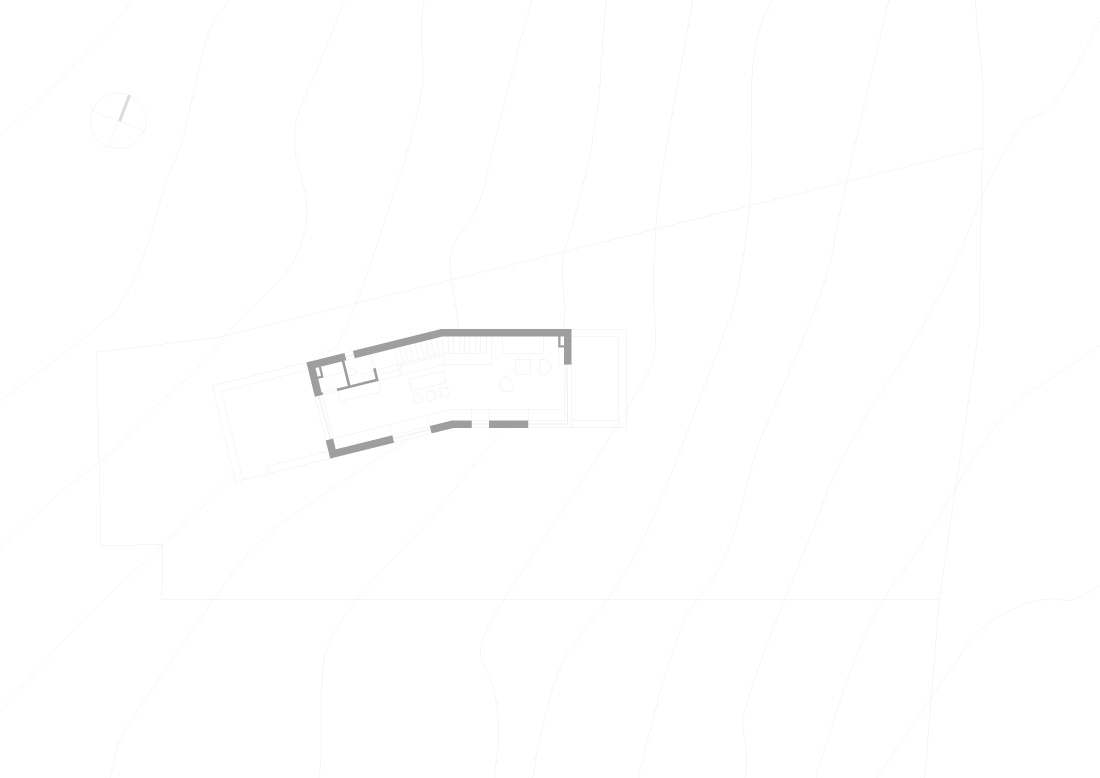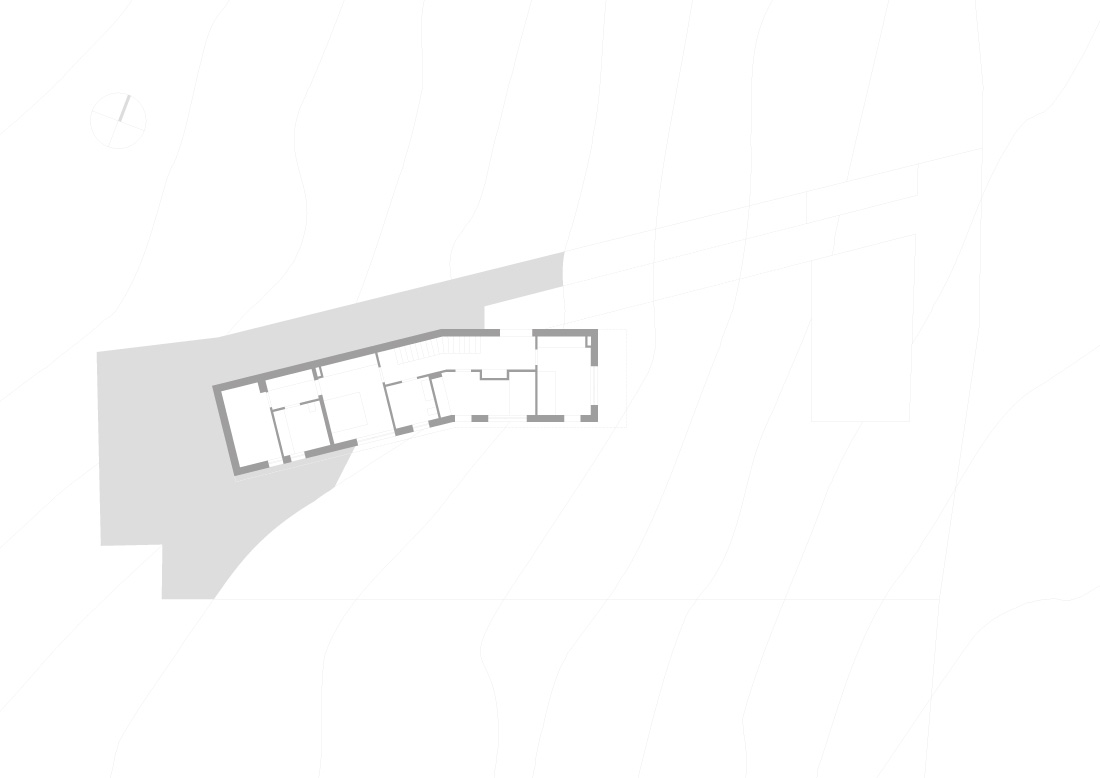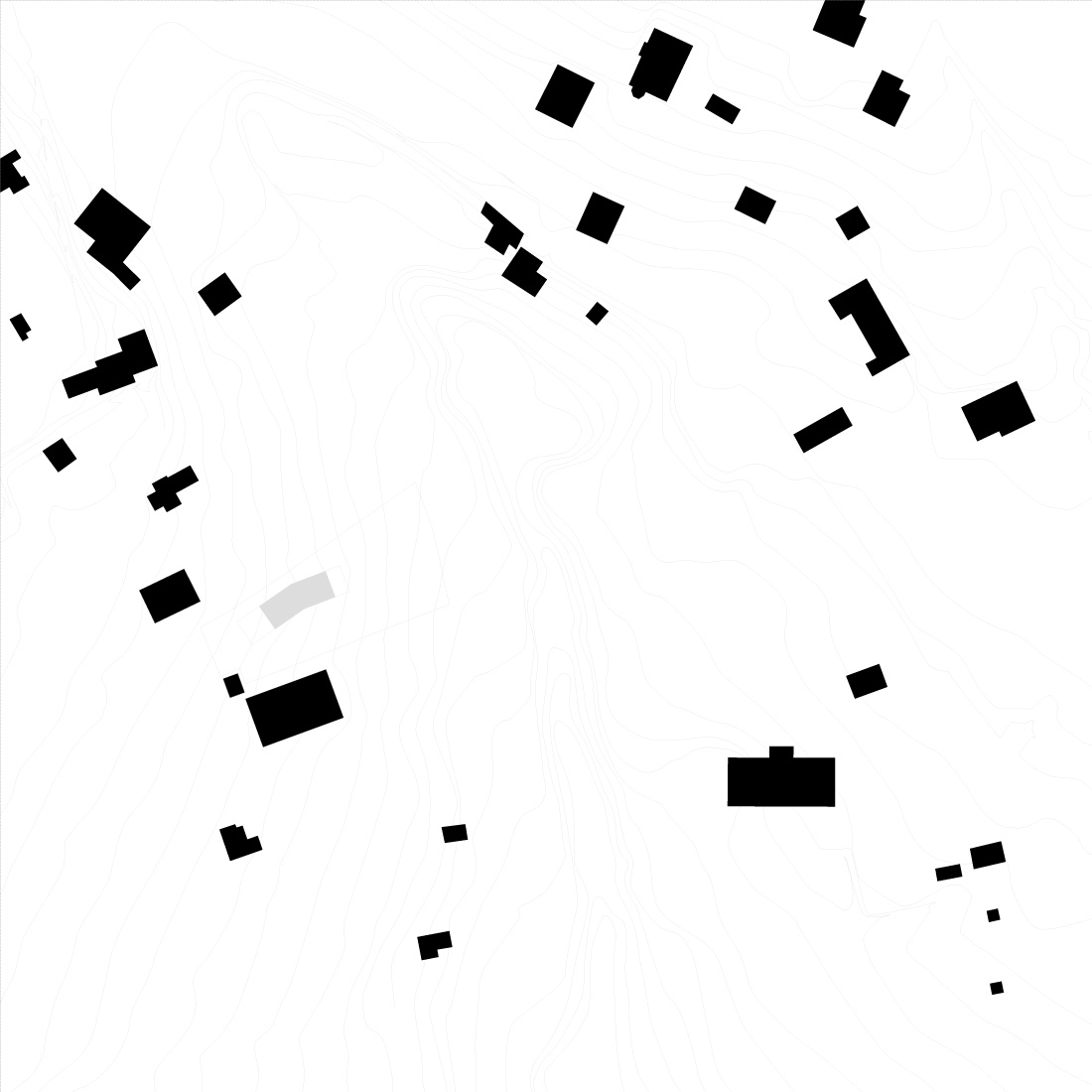 Credits
Architecture
GINKGO Architects; Miklós Oroszlány, Levente Gulyás, Júlia Losonczi
Client
Private
Year of completion
2017
Location
Budaörs, Hungary
Total area
139 m2
Site area
780 m2
Photos
Balázs Danyi
Project Partners
WECO-Bau Kft., Paska Zsolt, Nagy Géza Faipari Kft, TERRAN ZENIT, Austrotherm, Dörken DELTA-TERRAXX, MAPEI, Roto, Daikin, Silka Ytong, GRESPANIA Galaxy  
Related posts
Powered by