Private office, which is located in the downtown of the Budapest, intended for director and his assistant. On the not big area we could effectively accommodate all functionality of the office, without cluttering it. To avoid oversaturated area, we used cabinets and niches in which hidden office supplies, also hidden bathroom and a kitchen.
Area divided on two functional zones: office of director and a separate room for assistant. Also, it is provided comfortable waiting zone for visitors. Different rooms separated by glass wall, with great soundproofing. If it is necessary, you can use textile rollers.
The main goal during engineering the place was to create office, in which you can decide work questions as comfortable, as relax in the end of hard working day. To create such casual atmosphere we used warm tones, restrained and laconic accents.
In head office this accent is wall decorated with black, painted glass with facet. In the same room located separate bathroom, which is a separate unit, where one of the front sides – glass. This decision allowed visually enlarges the space.
Also one of the main accents – metal panel, with author`s pattern, in style of 20-30 years of jazzy America. Construction unites two spaces, and beside esthetic function, it brings the practical value. Behind the construction hidden the access to the ventilation and air conditioning system is hidden.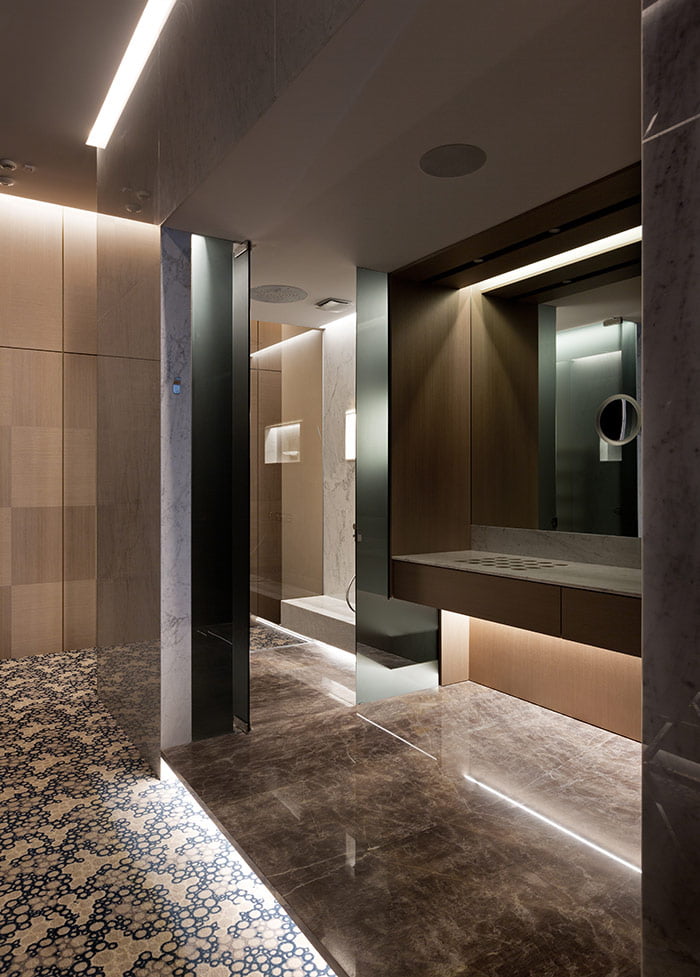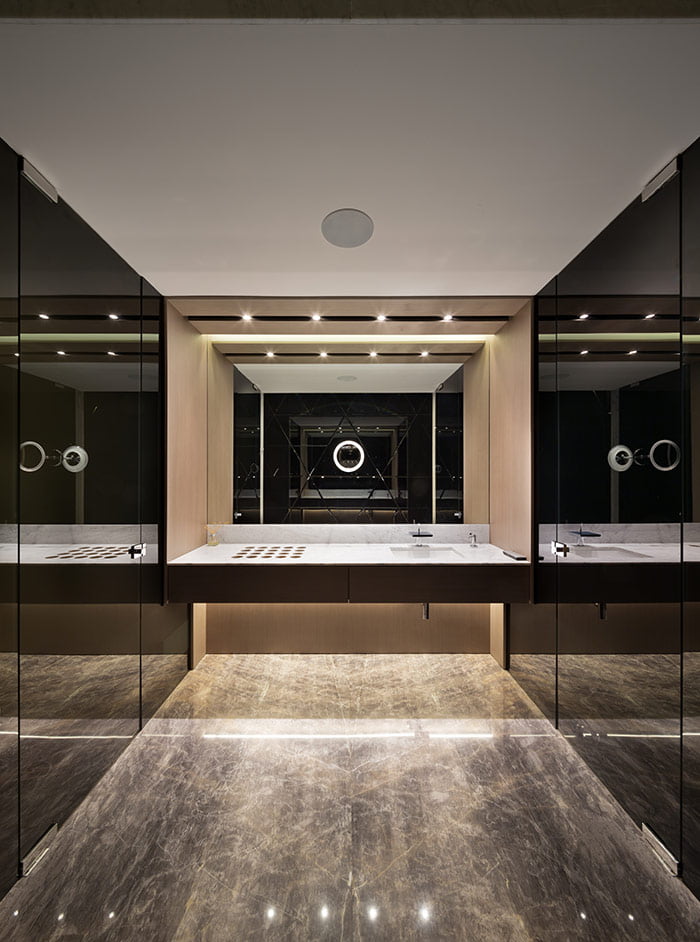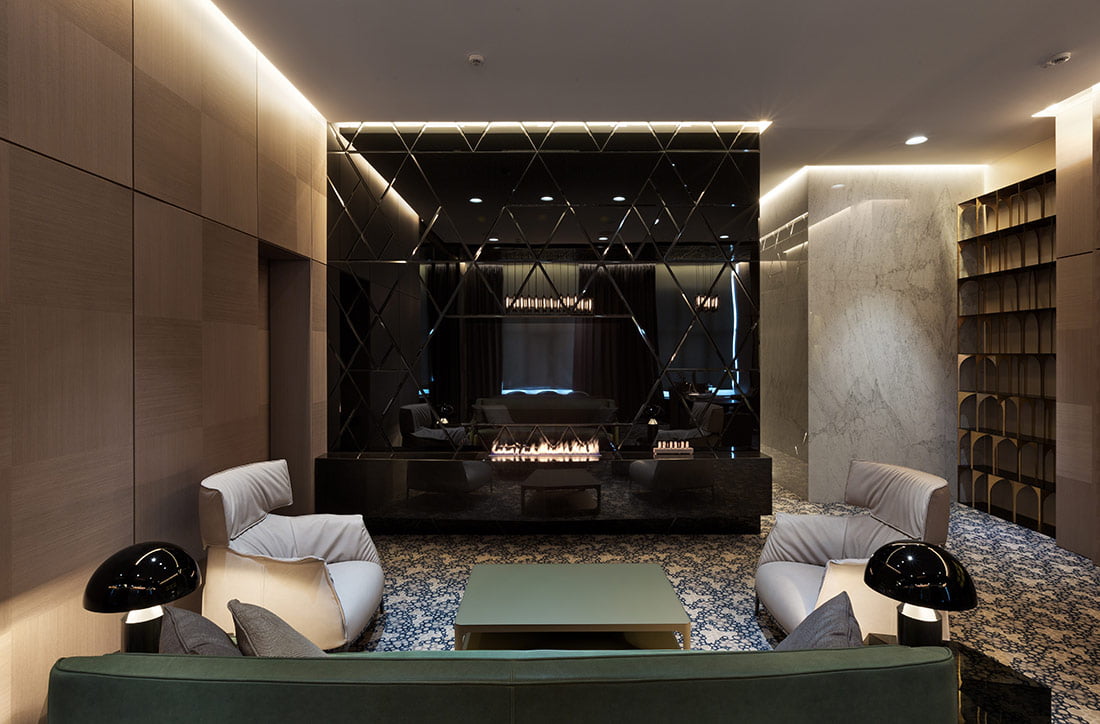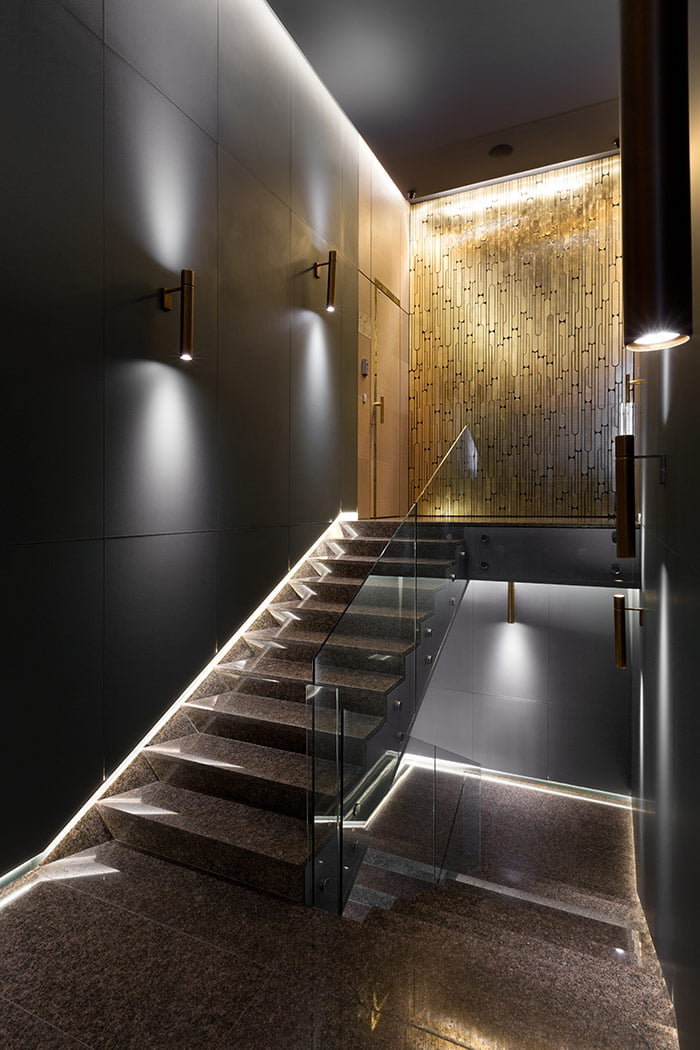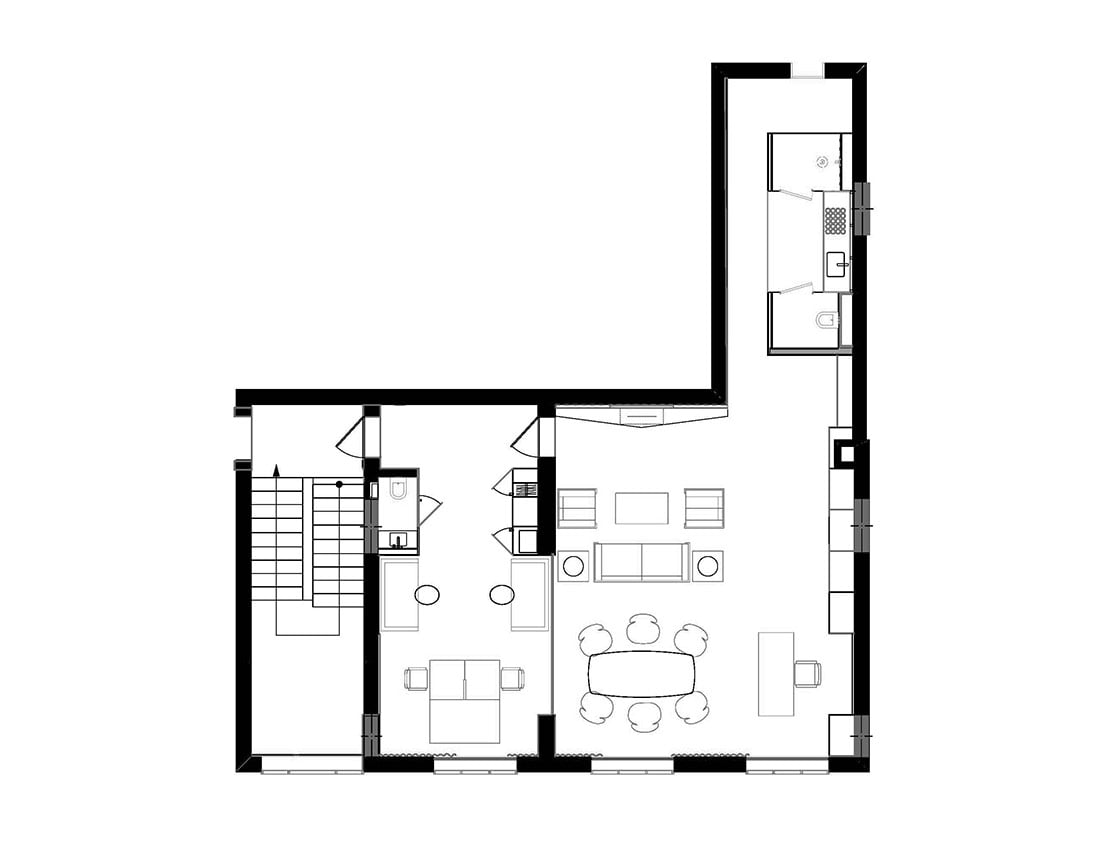 Credits
Project Partners
OK Atelier s.r.o., MALANG s.r.o.
Related posts
Powered by